Max Verstappen's refusal to let Red Bull Formula 1 team-mate Sergio Perez past in the Brazilian Grand Prix just made the battle for second in the 2022 F1 world championship far more contentious than the contest for a runner-up spot would ever normally be.
Red Bull asked Verstappen to hand sixth place back to Perez – who is fighting Ferrari's Charles Leclerc for second in the standings – if he could not pass Fernando Alonso for fifth on the final lap at Interlagos.
But Verstappen ignored the order and then referenced a past grievance against Perez when defending his decision. Perez said it "shows who he really is".
Here's what our writers make of Verstappen's stance and the whole controversy.
This isn't shocking
Scott Mitchell-Malm
If anyone is surprised by this, they've not been paying attention.
Obviously nobody outside of Red Bull, or maybe even Verstappen's close circle, would have known that Verstappen harboured a grudge against Perez for an unspecified incident earlier this year (believed to be Perez's qualifying crash in Monaco, which Verstappen felt stopped him from beating Checo) to a degree he would spite a direct order to help his team-mate.
But you didn't need to know that to know that Verstappen wasn't keen to help. At least not right now.
He has always been very, very clear that he was not about to hand over a win to Perez. OK, maybe you'd have thought his attitude would change in a lesser position. And it should have. Verstappen should have obeyed that team order.
But the fact is Verstappen never said he'd help. So we shouldn't be surprised that he didn't.
Perez has no choice but to play it down
Edd Straw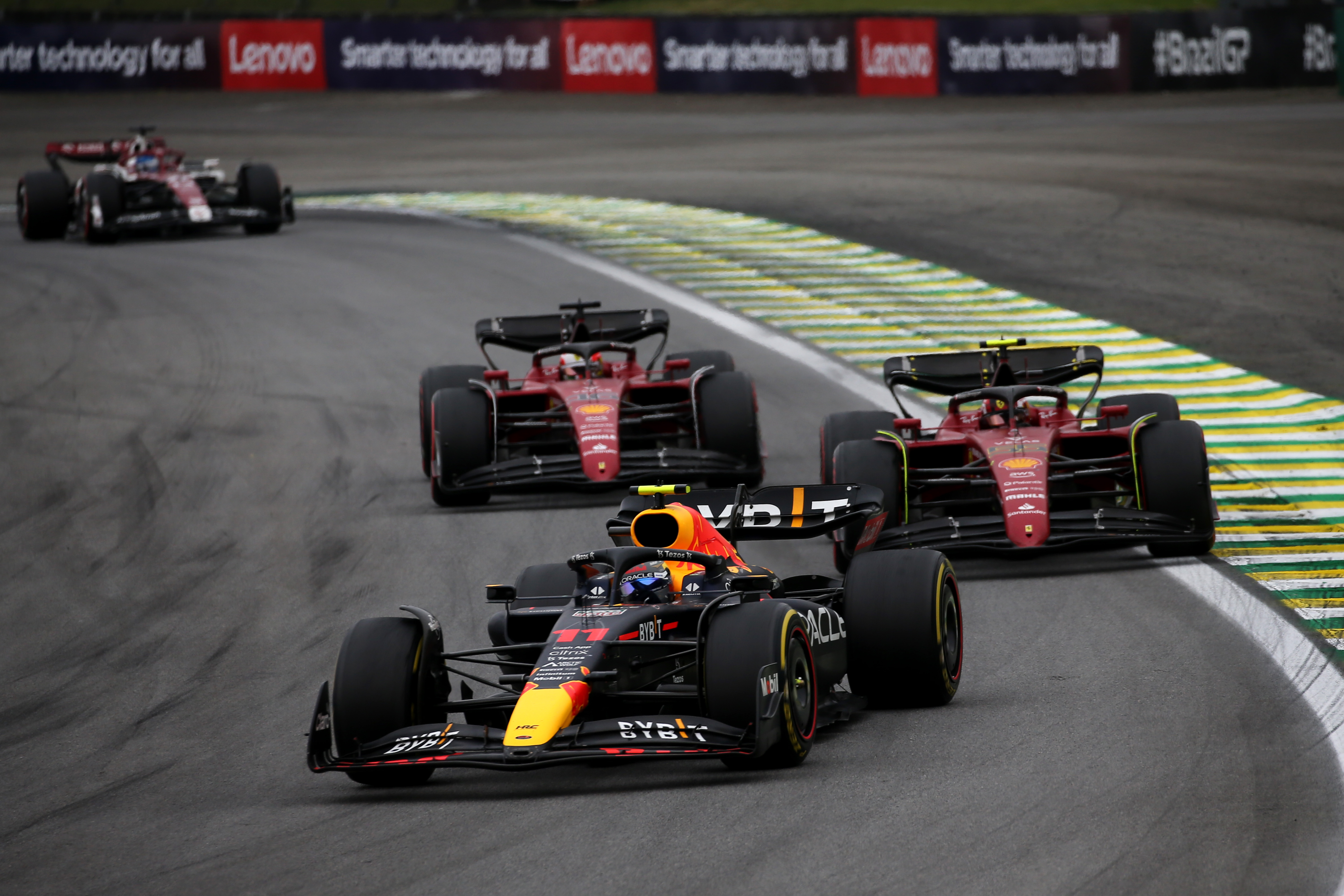 Second in the drivers' championship is a nice bonus for Red Bull and an achievement for Sergio Perez, although when it comes to team orders it's not the highest of stakes.
Ultimately, Verstappen disregarded team orders from a position of strength. He's a double world champion and has outperformed Perez conclusively across two seasons, so it's not going to have an impact on his relationship with the team – at least, not beyond an uncomfortable conversation. He showed himself willing to go through that with his comments over the radio.
Perez can legitimately feel aggrieved as drivers should obey team orders, so you can't blame him for that frustration given it means he now goes into the final race level on points with Charles Leclerc but behind on countback to number of wins. But rightly or wrongly, if he kicks off about it too aggressively, it would be self-defeating.
He has aspirations of being able to beat Verstappen to the world championship in the future but he is there firmly as the support act. Drivers like Verstappen are extremely rare, but those who can do a good job in a top team are, while not exactly common, slightly easier to find.
So he will likely be best off just playing the long-game by expressing his dissatisfaction and then shrugging it off and – ideally – trying to ensure there's a spirit of co-operation in Abu Dhabi when there might be the opportunity for the help he needs to take P2 in the standings.
After all, if there's a major fallout between the two Red Bull drivers there will only be one winner regardless of the details of the situation.
This wasn't a smart play
Valentin Khorounzhiy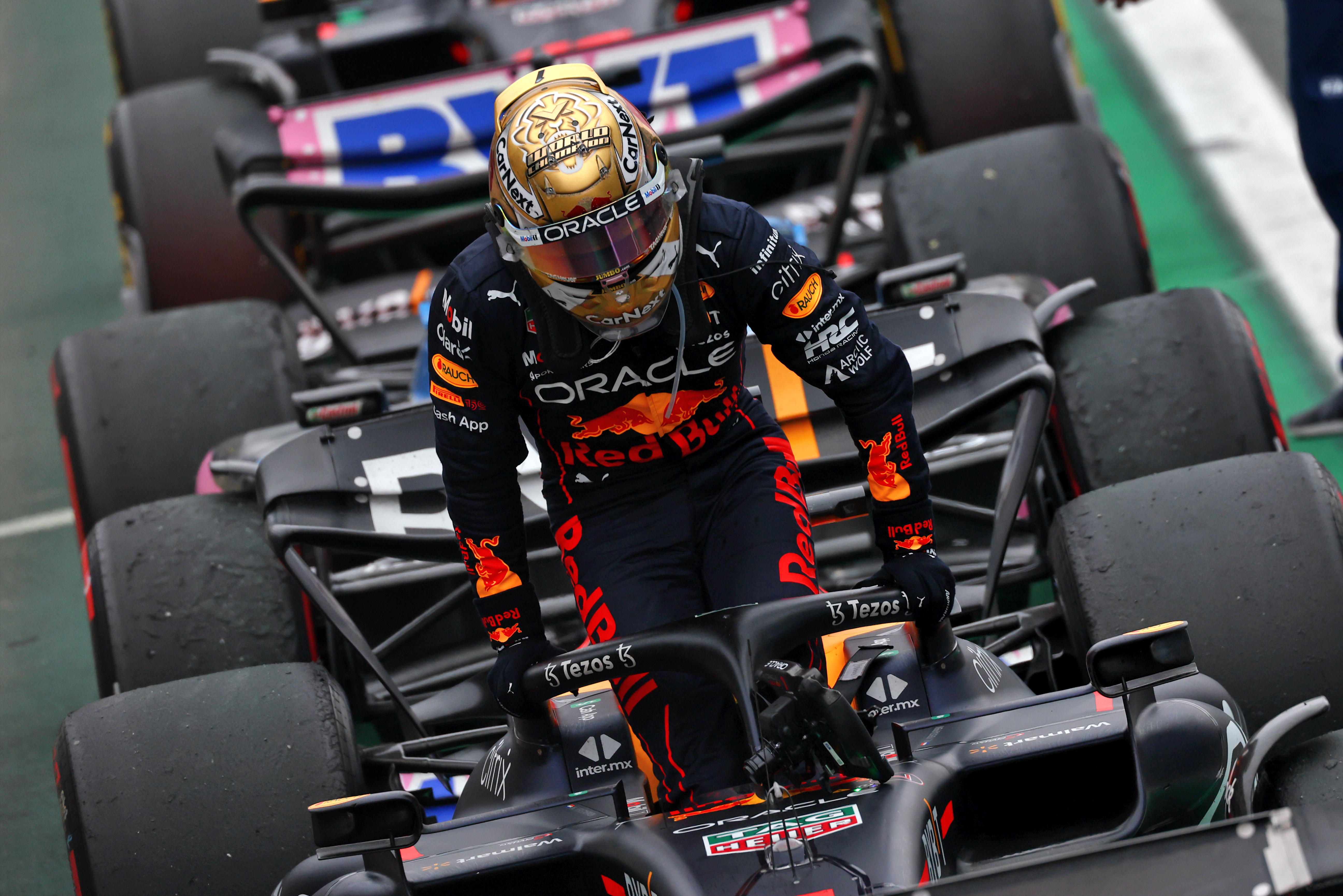 Was Verstappen in the right in snubbing Red Bull's team orders call? Frankly, I don't care. When it comes to a team seeking to impose its will on its driver, just like the other way around, it's part of the political game of the sport. That's not to say there aren't genuine relationships and affinities and acts of kindness, even on track, but the very way the championship is set up – two drivers per team – intrinsically encourages clashing interests, machinations and power struggles.
But if we look at this in purely transactional terms, ignoring 'right' or 'wrong', the return Verstappen got for his act of defiance is pitiful. What he got was two points and the chance to send a message to Perez over a perceived slight earlier this season.
In the process, his Red Bull team got caught in the crossfire, caught in an extremely awkward situation in public, while – going by Perez's post-race comment – that relationship, with a driver who is under contract through 2024, could be irreparably damaged.
Perhaps it will be water off a duck's back to Verstappen, but the risk is just not worth the reward, is it? And one driver who seems to understand that well is Verstappen's arch-rival Lewis Hamilton.
Hamilton is usually not the most calming voice on team radio, but remember his Hungary 2017 move to return a position to team-mate Valtteri Bottas? It was a different situation – he pledged to return said position, and the key word there is indeed 'return'. But he was also in the thick of a close title fight. He could've really used those points.
'But Hamilton ignored a constant stream of team orders in Abu Dhabi the year prior!' you'll tell me. Indeed he did. But that was for the championship, being decided in that very race. His incentive to act in self-interest was huge.
Today, Verstappen's incentive was two points and a bit of posturing.
WHY WAS IT ALLOWED TO GET THIS FAR?
Matt Beer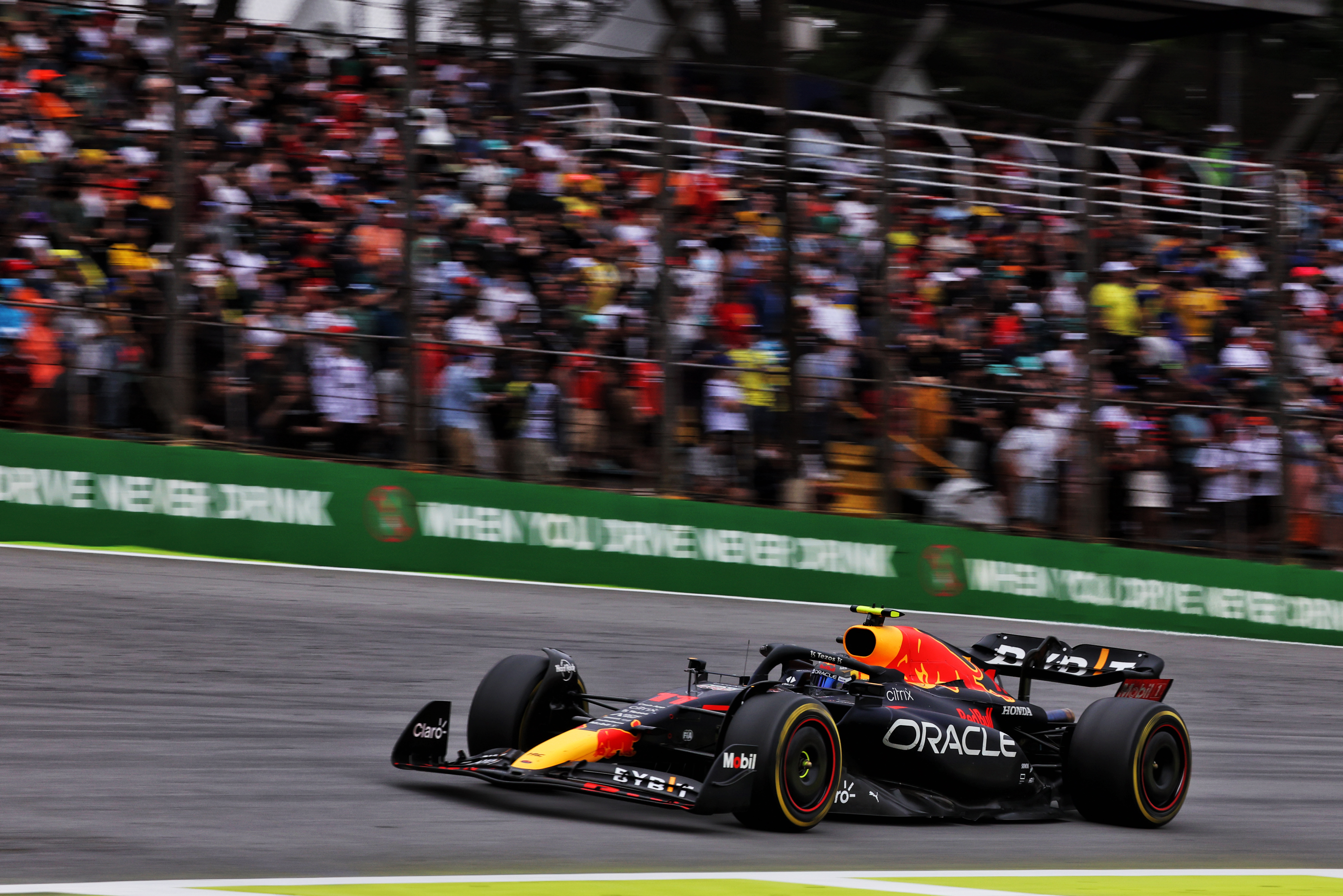 When Red Bull asked Verstappen to explain himself over team radio on the slowing-down lap, he said he'd already made clear when asked to let Perez past on a previous occasion that he wouldn't be doing so.
If that was the case, why did Red Bull take the risk of this rift being publicly exposed by making a request it knew 1) would be broadcast and 2) would be snubbed?
Leaving aside the question of whether Verstappen was right to refuse to comply (and I'd say he really wasn't, whatever past grievance might be involved), this feels like a problem that could've been kept behind closed doors. That's what Red Bull attempted to do by insisting post-race it was all resolved and resolved to elaborate, but the story was out of its hands by then.
A lack of class from Verstappen
Jack Benyon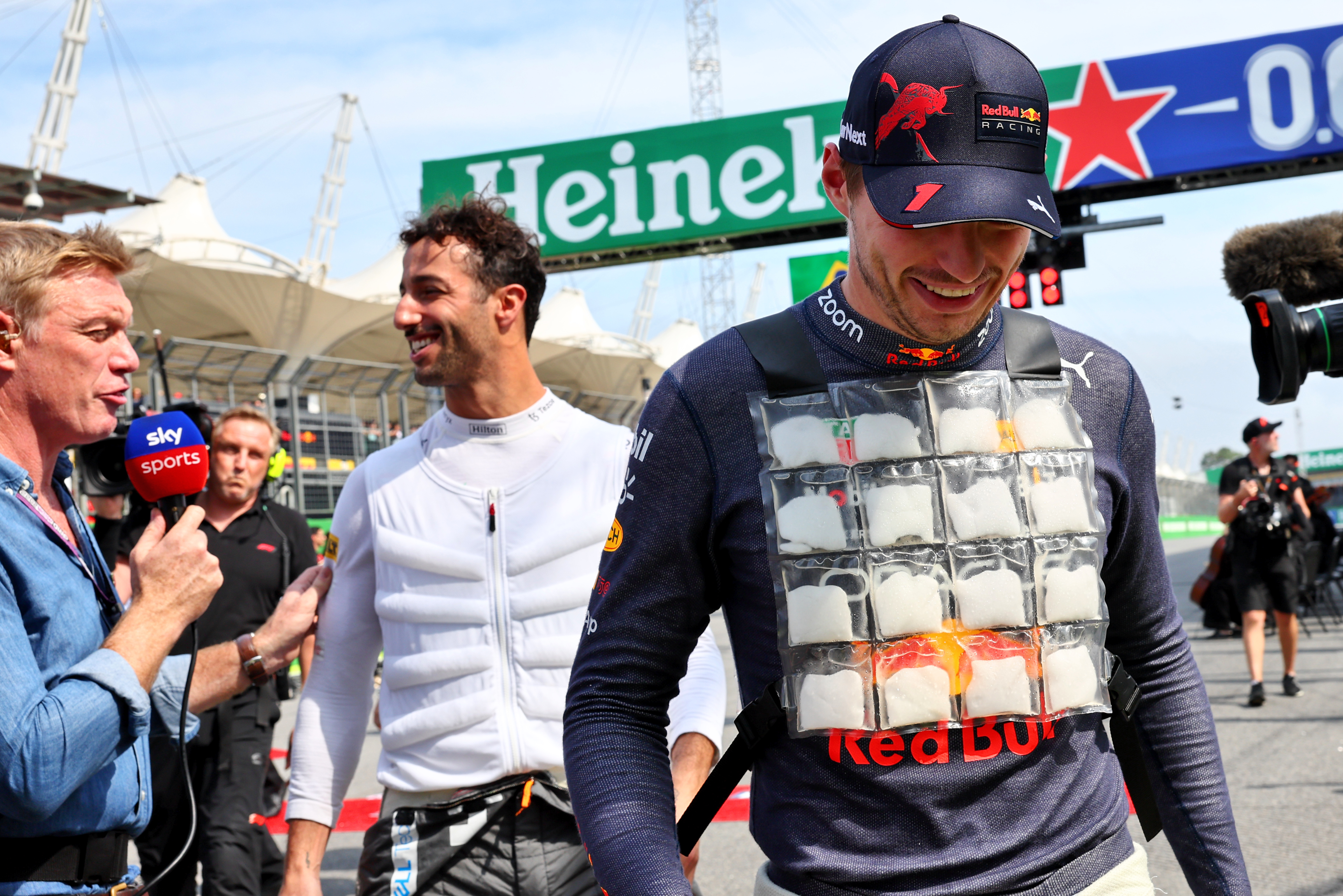 Even the feuding Alpine drivers supercharged by the fact they will no longer be team-mates next year managed to see the bigger picture and swap positions correctly and fairly in the Brazilian Grand Prix.
It shows a total lack of class from Verstappen that he would take the position, then not give it back and complain about it afterwards. A true champion would have given the place back and a) have sorted out whatever the issue is he's referring to in the past when it happened, not days/months/weeks/months later, and b) even if that wasn't a sorted issue, would have given the spot back and sorted it in private afterwards.
After all, Verstappen was the first to praise Perez for his help in Abu Dhabi in 2021. Where is that favour returned?
In fact, this weekend has cemented how little Sergio Perez is valued, at least in my eyes.
Red Bull has never had a 1-2 in the drivers' championship and yet wouldn't swap Max and Sergio in the sprint race to give Perez extra points either.
It's all for one and one for all at Red Bull, as long as you're the 'right' one.
Shades of Vettel at Sepang
Glenn Freeman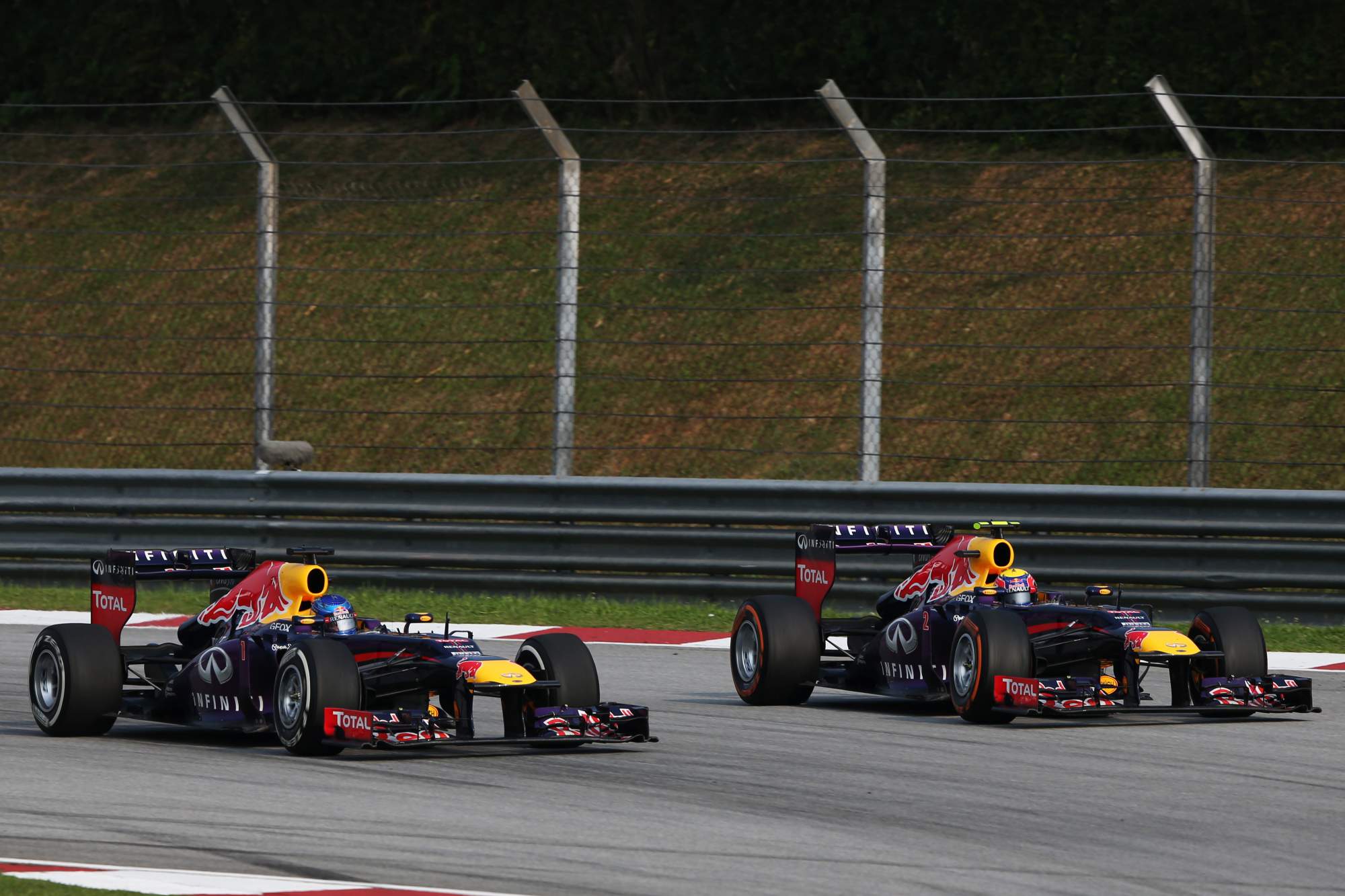 Verstappen channelled his inner Sebastian Vettel and decided to make his own rules, just as Red Bull's first world champion did in the 'Multi 21' saga with Mark Webber in Malaysia in 2013.
Like Vettel did, Verstappen commands absolute power within Red Bull. And when you have all the power, you can go into business for yourself with little fear of ramifications.
Red Bull isn't going to come down hard on Verstappen, just like it didn't with Vettel in 2013. It's not in a team's interests to take any action to the detriment of its star driver who is its best chance at more race victories and more championship glory.
Does that show weakness on the part of Red Bull's leadership, or pragmatism? It might be both.
Is it a coincidence that both of Red Bull's world champions have pulled a stunt like this? It wouldn't surprise me if there's something about the atmosphere fostered inside that team, and the reverence it shows towards its superstar leader, that makes drivers like Verstappen and at his peak Vettel feel they can get away with playing by their own rules.
They are not equals
Josh Suttill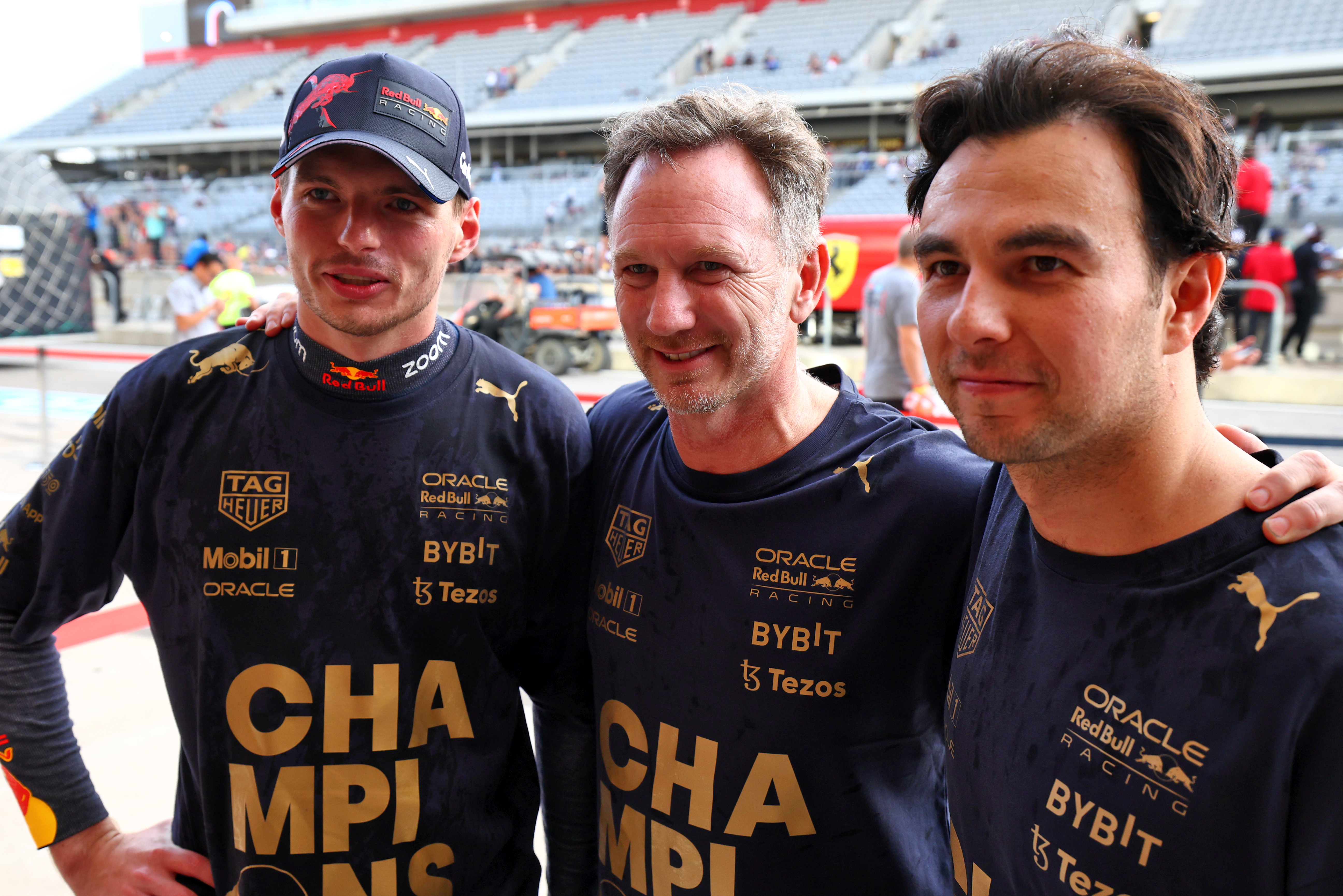 Talk of favours and what Verstappen owed Perez for his heroics is unfortunately irrelevant.
Verstappen is there to do a job: Crush the opposition in as many races as possible and win Red Bull the drivers' championship at all costs.
Perez is also there to do a job: Support Verstappen's bid to win the drivers' championship and help Red Bull to win the constructors' championship.
Perez was not doing Verstappen a special favour in his masterful defence in Abu Dhabi last year, he was doing his job and furthering his case to remain at Red Bull. Verstappen owes him nothing and even though it comes across as ruthless and a bit spiteful, it's that ruthlessness that makes him such a tough competitor.
Red Bull should have known that and never got itself into a situation where Verstappen could so openly and publically defy it. Don't ask a question when you might not like the answer.