Christian Horner seemed pretty convinced on Sunday evening in Mexico - Daniel Ricciardo is "back to his old self".
If the old motorsport cliche 'you're only as good as your last race" is true, then Ricciardo is now very good indeed.
And Sergio Perez, the man whose Red Bull seat Ricciardo is expressly targeting, is now very bad - doing his best it seems to hand Lewis Hamilton second place in the 2023 Formula 1 world championship.
The obvious temptation in the wake of what we saw in Mexico is to declare Perez finished and Ricciardo now more than ready to fill his boots. What is Red Bull waiting for?
Well, for one thing the team wants a bit more data - on both drivers. Ricciardo's Zandvoort hand injury frustratingly delayed his reacclimatisation process, while Perez needs to show he can put this season's over-ambition behind him and get back to being a proper support act to Max Verstappen.
Red Bull's theory for where Perez has gone wrong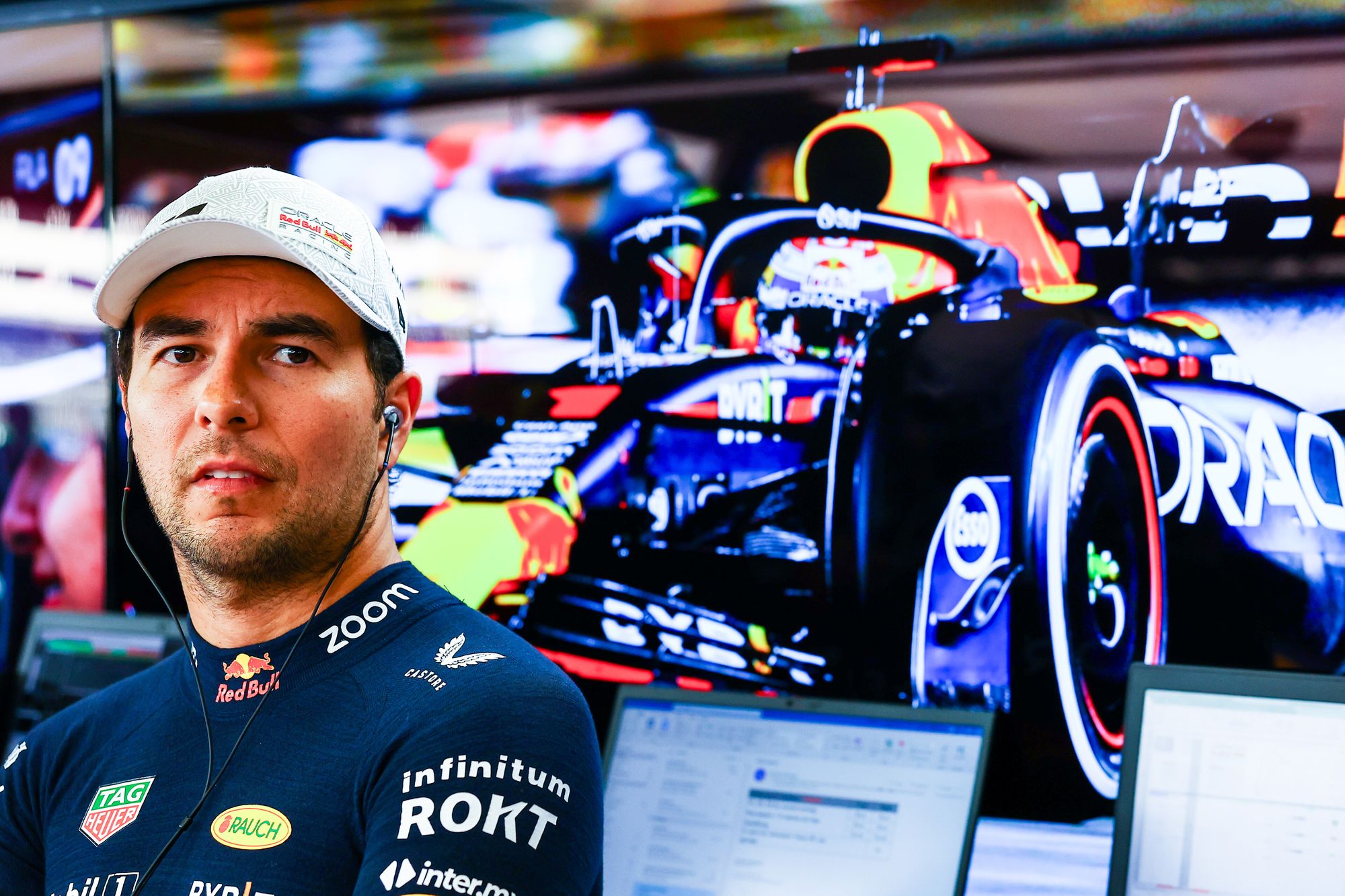 Red Bull is of the view Perez's struggles this season have been primarily mental - that the way Verstappen comprehensively overturned Perez's pole advantage in Miami, then won in Monaco as Perez crashed needlessly in Q1, before utterly dominating the next race in Spain, scrambled the brain of a driver who thought he was a genuine title contender after claiming two wins from the first four races.
What's followed is a familiar story of a slightly limited driver overreaching in his attempts to make up for lost points - motor racing's version of the sunk cost fallacy.
He irritated Red Bull by failing to keep within track limits in Austria, when he was easily fast enough to qualify on the front row. Either side of that, he looked shorn of confidence in the sort of tricky weather conditions Verstappen makes almost everyone else look utterly ordinary in. In Hungary, Perez decided to go for broke in FP1 - do what Max does, get bang on the pace within the first five laps, maybe sooner - but stuck it in the wall instead.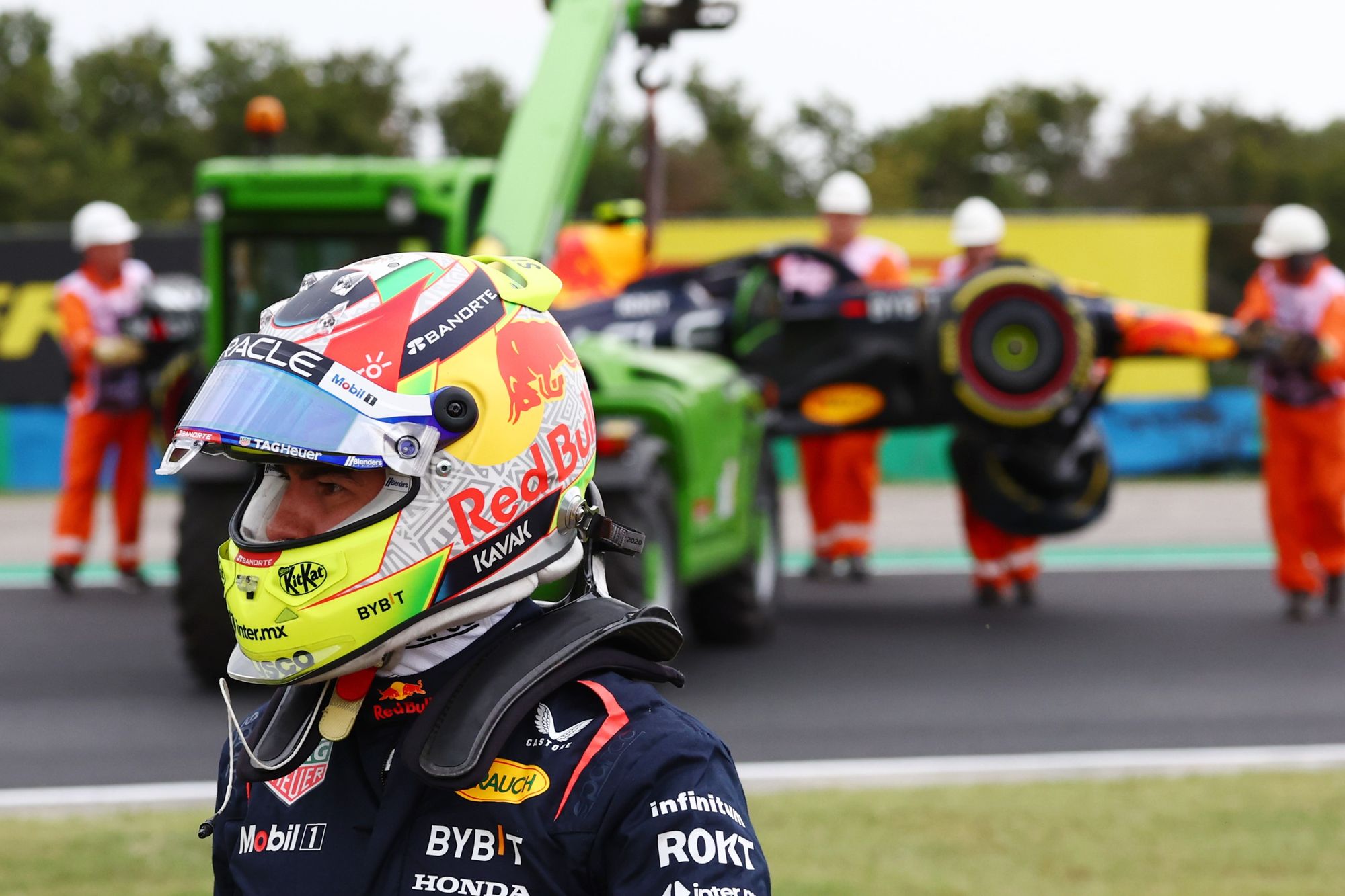 The qualifying form remained iffy, but through that stretch of races in the middle of the season Perez was still just about getting the results: third at the Hungaroring, second at Spa, third (on the road) at Zandvoort (before a pitlane speeding penalty was applied), second again at Monza.
But since Red Bull's anomalous Singapore disaster Perez's race performances have dropped off alarmingly. Japan was a front wing-destroying nightmare; In Qatar he couldn't beat the two Alfa Romeos after starting from the pits; at Austin he was nowhere near making the podium before the disqualifications, and in Mexico he took himself out at the first corner.
Mexico in particular suggested a driver who is not thinking clearly in the heat of the moment. This will perturb Red Bull when it's clear the RB19 is so good that neither Verstappen nor whoever is driving the other car really needs to go all-out at the first corner.
More often than not these days, even if he makes a bad start or starts further down the grid, Verstappen is relaxed because he knows the race will come to him. Why on earth did Perez think he needed to get everything done at the first corner? What he did was not rational.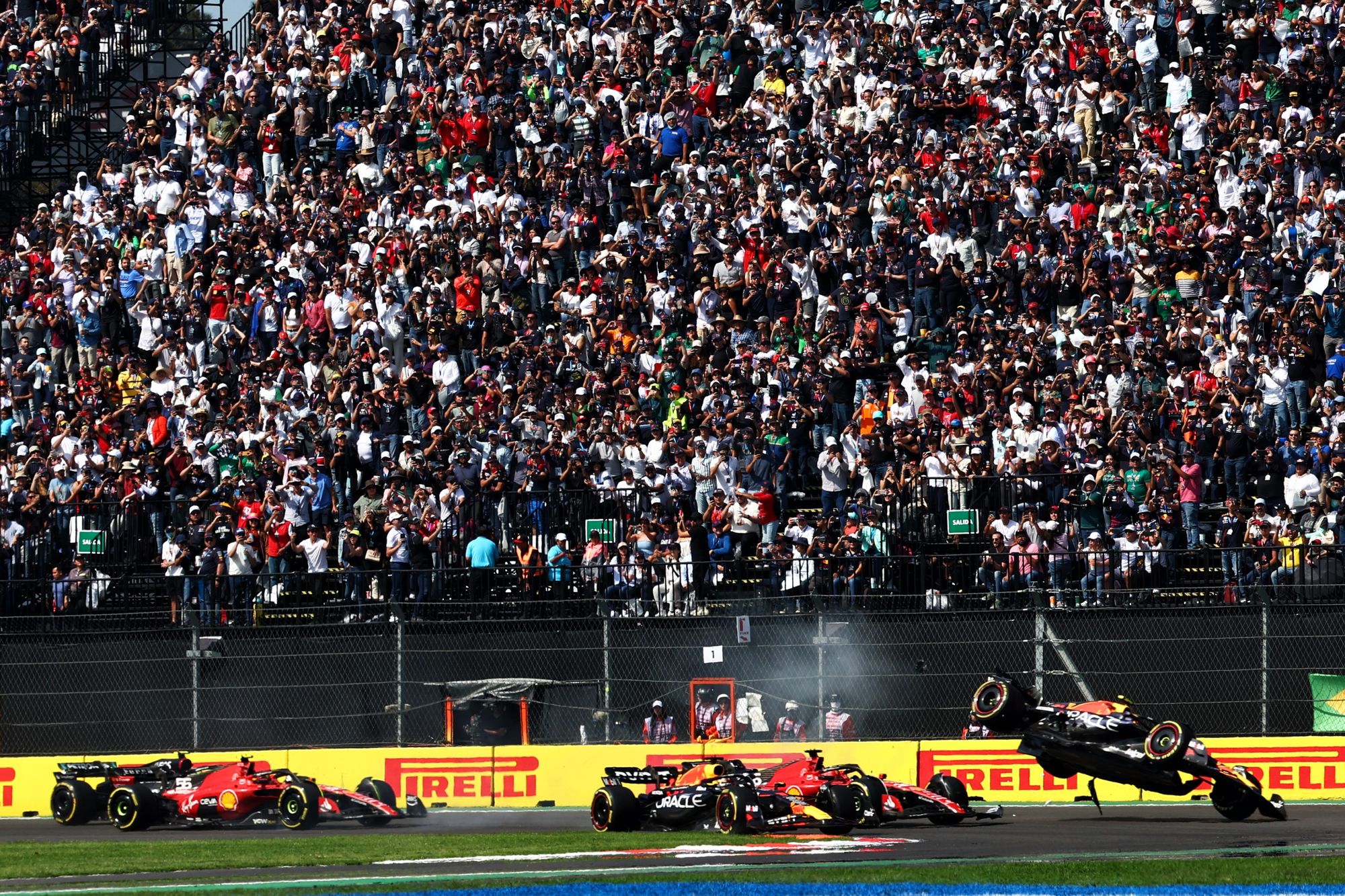 What Ricciardo has proved
Meanwhile, Ricciardo outqualified Perez and started fourth in an AlphaTauri that hasn't looked like troubling that part of the grid ever since Pierre Gasly left for Alpine.
And Ricciardo did the business in the race, too - he scored the team's best result of the season and almost beat George Russell's Mercedes for good measure. Thus proving the McLaren stint was anomalous and that Ricciardo totally isn't fundamentally limited by this new generation of ground effect F1 cars, right?
"That's a bit of a fallacy to say," was Horner's response to a direct question about Ricciardo not syncing with this iteration of F1. "This sport is as much in the head as it is anywhere else and I think he's back to his old self.
"You can see he's relaxed, he's confident and I thought this weekend, he came into the weekend fully motivated after a tricky Austin."
Obviously it's a great thing to see Ricciardo driving so well and feeling like he belongs in Formula 1 again - and wants to be here. Most drivers perform better when the environment around them is nurturing and supportive, but Ricciardo (and Sebastian Vettel was like this, too) is someone who really needs to feel that collective energy coming from inside his own garage.
That's not to say McLaren gave him no support, far from it, but it's obviously very difficult to give your best when you know the team no longer believes in you in quite the way it did before you turned up and started having stinker after stinker.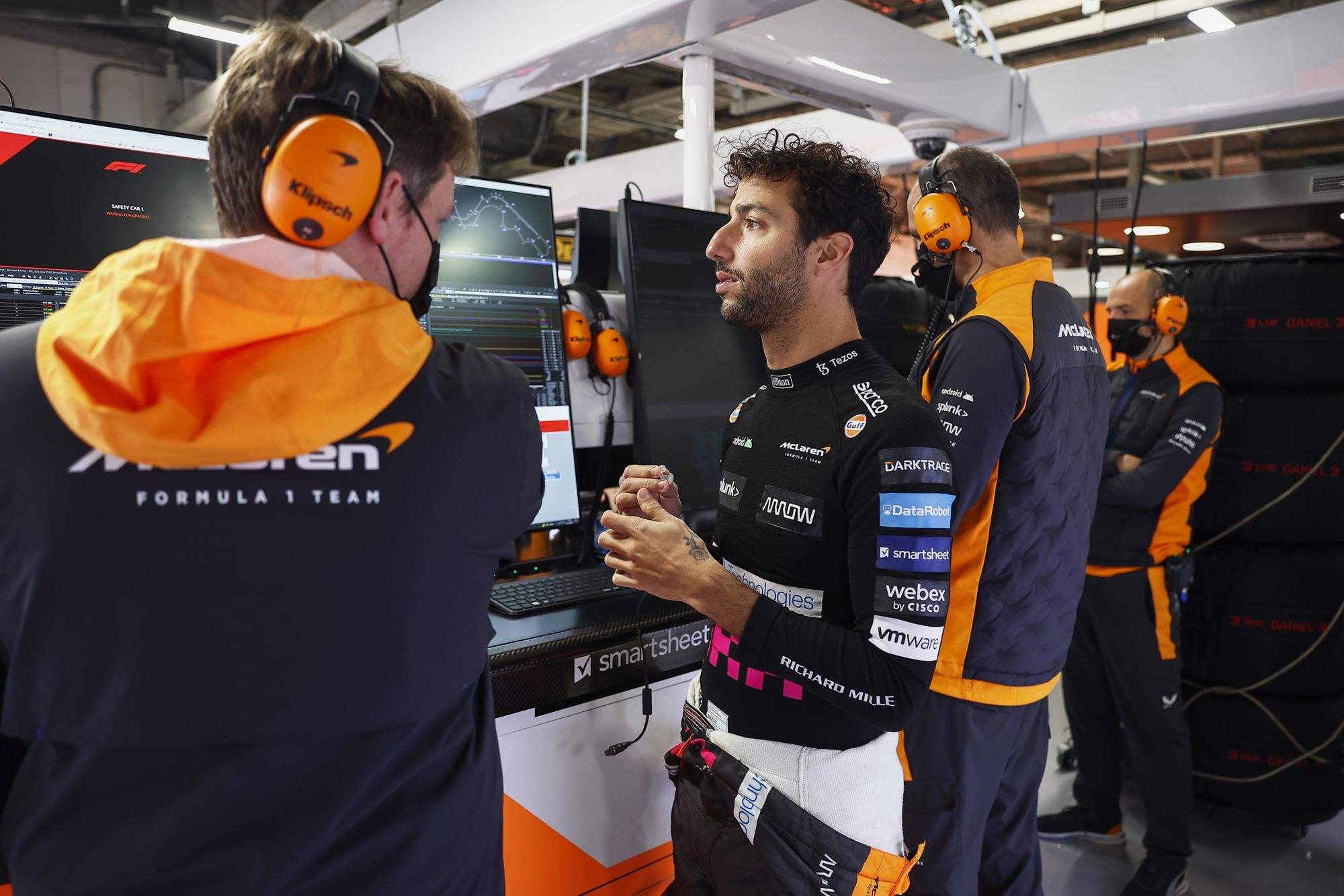 Is life alongside Verstappen actually appealing?
Perhaps this is similar to what Perez feels right now. He's had all that repeated nonsense with Helmut Marko of course, and Marko has been so far out of line he's had to issue a public apology. Horner talks repeatedly about Perez needing Red Bull to give him an arm around the shoulder. In Mexico we saw that happening visibly on the pitwall.
But Perez still won't be able to escape the nagging feeling that he's on a hiding to nothing here - Red Bull is Verstappen's team, and whenever Perez gets too close for comfort there is a pretty quick course correction.
Each of the past two seasons for Perez has been a familiar story of the car 'getting away from him', etc. How do you get the most from yourself when fundamentally there's just no way of consistently beating the guy on the other side of the garage? It must grind him down, as it did Valtteri Bottas during those years alongside Hamilton at Mercedes - a constant reminder that "yes, you are really, really good at this, but also just not quite good enough either, no matter how hard you try".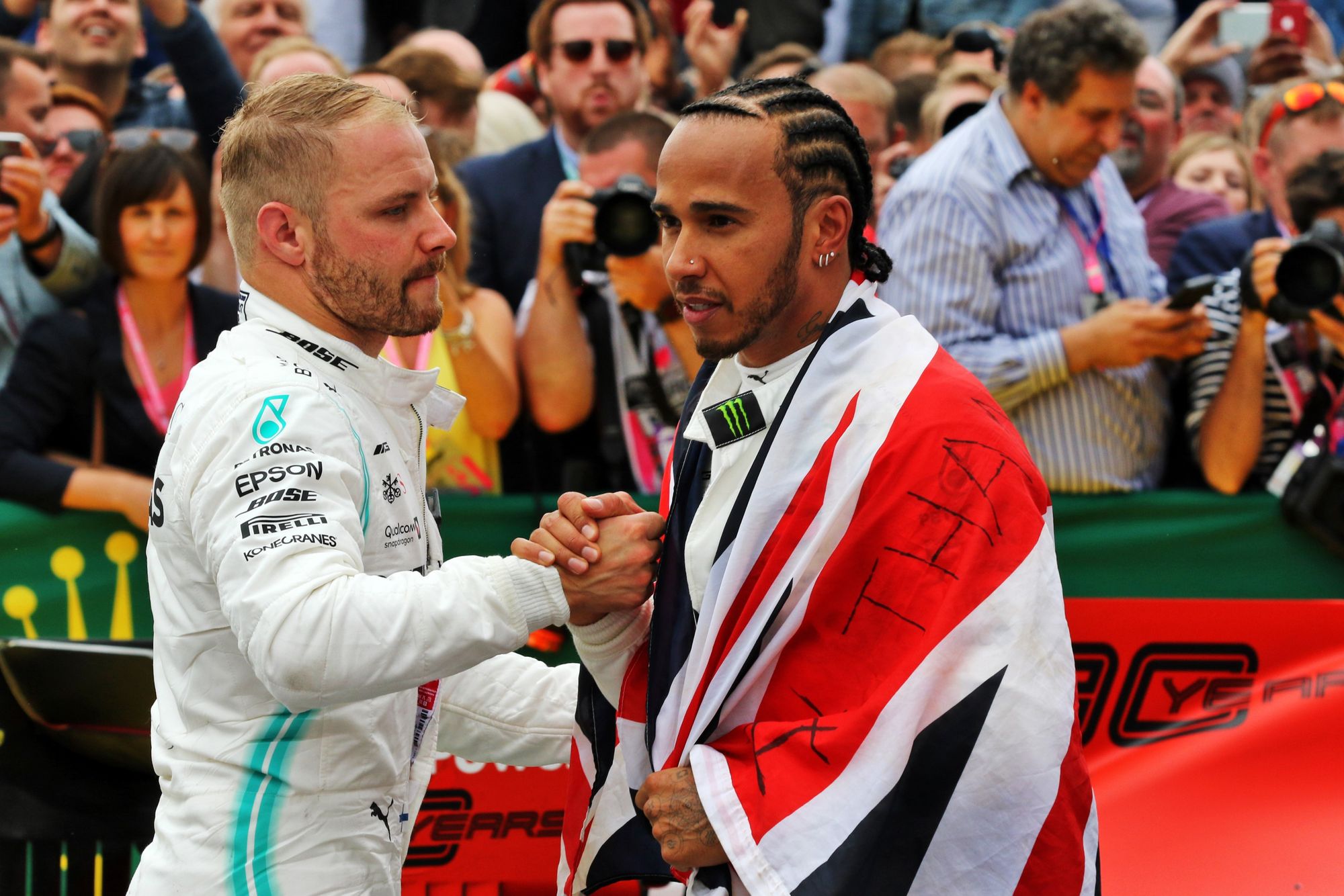 Ricciardo would do well to remember how he felt at Red Bull back in 2018, when Verstappen was a less complete driver than he is now. Red Bull wanted Ricciardo to stay, but he left anyway - partly because he didn't believe in Honda's promises and partly because Cyril Abiteboul offered him a mega-bucks Renault contract. Dietrich Mateschitz matched that offer, but Ricciardo still left - also partly because it was clear Verstappen was in the ascendency at Red Bull and that situation was only going to become more ingrained.
Since then Ricciardo has had a couple of lucrative stints at different teams. At Renault he drove very well, but the team (as ever) just couldn't deliver on its ambitious targets to catch F1's leading works outfits while spending less money than they did.
McLaren is moving quite nicely now towards its goal of becoming a top team again, but Ricciardo wasn't able to get anywhere near Lando Norris in that set-up - while Oscar Piastri (as a rookie no less) has made a much better job of things (no doubt for a far lower financial outlay, too).
So Ricciardo now hopes to use AlphaTauri as a springboard into Perez's Red Bull - by 2025 if not sooner. Maybe all that repeated talk from Perez about "I have a contract" and Horner saying it's Red Bull's "intention" to stick with Perez in 2024 is just a standoff about money.
If Red Bull really wants Ricciardo in that seat, it could just pay Perez off as McLaren did Ricciardo - and then anyone available that Red Bull fancied could fill the vacancy. Maybe Red Bull could convince Perez to swap seats with Ricciardo - that a year rehabilitating at AlphaTauri could refresh his head and rebuild his reputation in the way it did for Gasly, and for Ricciardo now too.
Would Ricciardo's pace translate to Red Bull?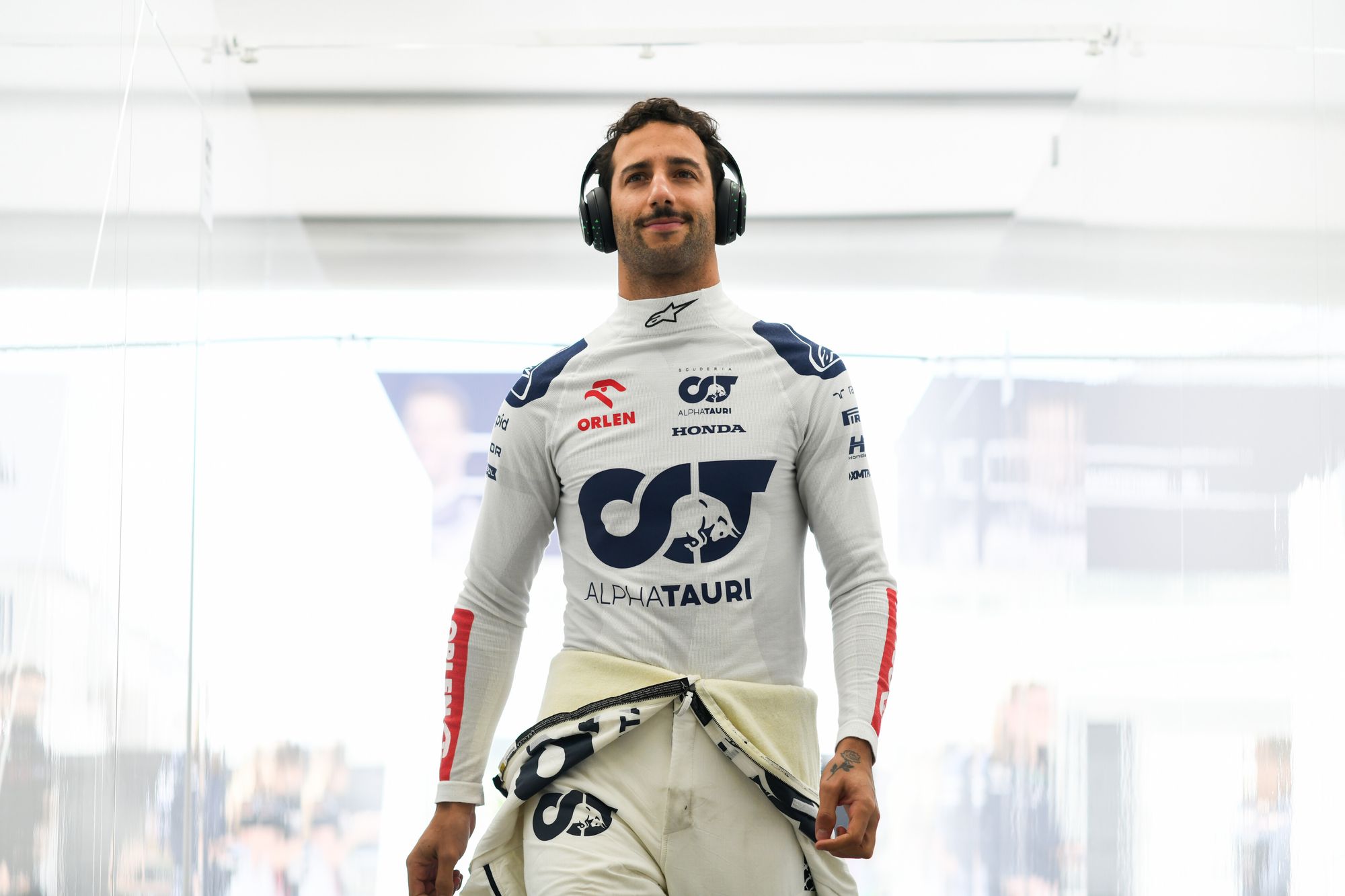 But maybe also AlphaTauri is the perfect place for Ricciardo to remain in situ. Jonathan Eddolls, the team's head of trackside engineering, spoke eloquently in Mexico about the work AlphaTauri has done to migrate Ricciardo away from Yuki Tsunoda's set-up and extract more performance from Daniel specifically.
Eddolls suggested Ricciardo's improved form in Mexico was down to having a stable and predictable car that he knows is going to do the "same thing, every lap, corner to corner".
Well, the Red Bulls Verstappen has been dominating in have been called many things, but 'stable and predictable' are not among the adjectives usually associated with them.
On the oversteer/understeer spectrum, the Red Bull is always going to be more towards the extreme oversteer end. Alex Albon has talked in some detail about this - how he felt in the junior categories he preferred his cars more 'on those nose' than even Charles Leclerc did, and yet the amount of front end Verstappen could utilise was way in excess of what Albon could cope with.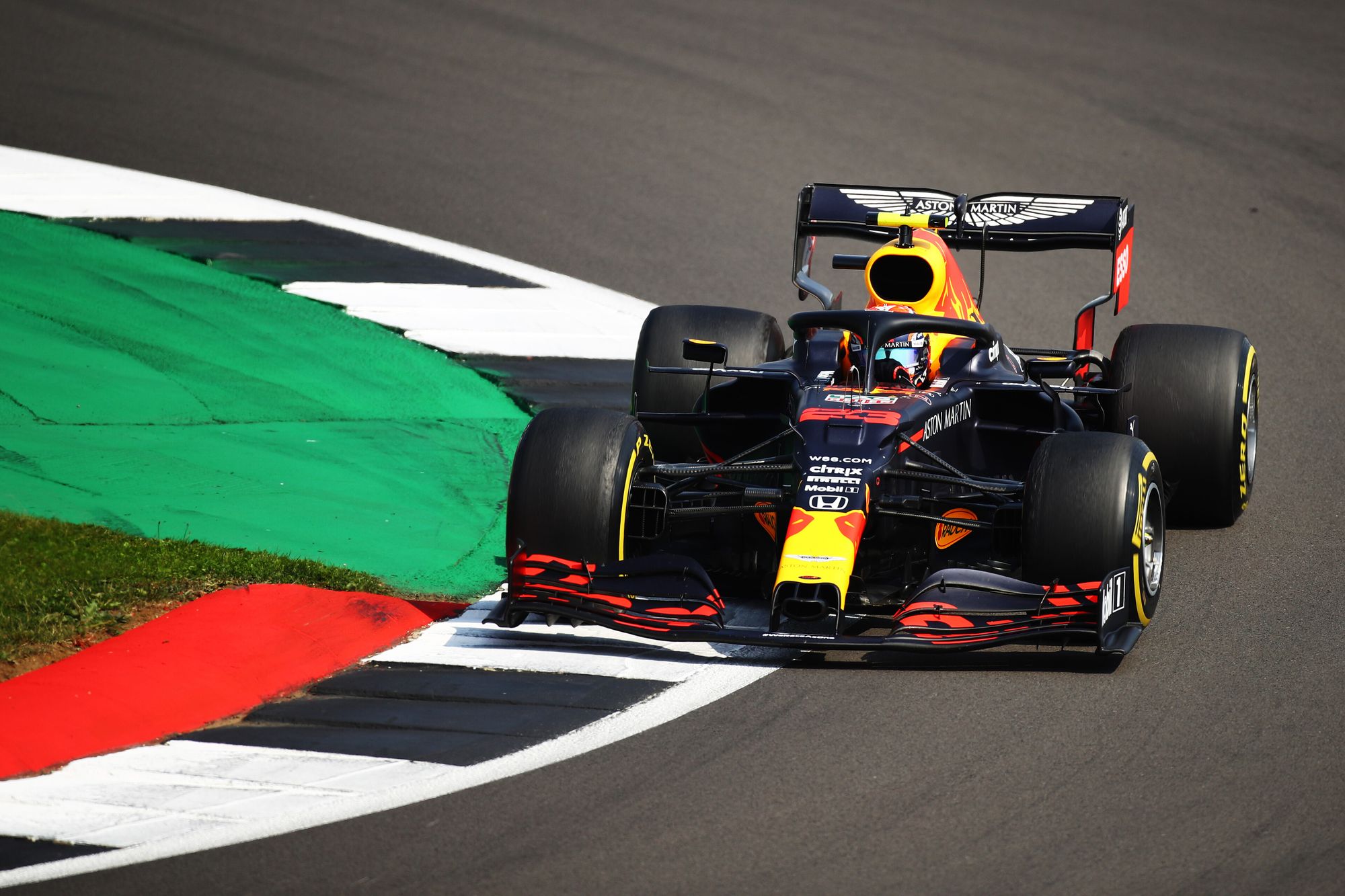 We know Perez is further towards the understeer end of the spectrum in terms of his preference. Understeer is what tends to give you stability and predictability in a car. The front end overwhelms the slip angle of the tyre before the rear does, the driver feels that and it telegraphs what comes next in terms of the rear rotating.
Understeer is always slower, because the car simply doesn't turn as quickly, but it makes things a bit easier to manage at high speed, requires you to do a bit more manipulation with the brakes to get the car turned in at low speed (but you can be proactive rather than reactive) and it also creates the compound benefit of helping protect the rear tyres, because biasing load/weight/grip etc to the rear means better traction and a lower chance of over-slipping the rear tyres and overheating them to oblivion.
An oversteering car will always be quicker turning into the corners, but you need your wits about you to ensure the slides are not too violent, don't go on too long and don't prevent you from using that super-sharp turn-in to get back on the throttle nice and early for whatever follows next.
It will nearly always be very useful over a longer stint to have the car biased towards understeer - especially if the circuit characteristics and conditions impose a rear limitation. Usually these are the circuits with more slow corners than fast ones, or when the conditions are so hot the rear tyres tend to overheat before the front ones do.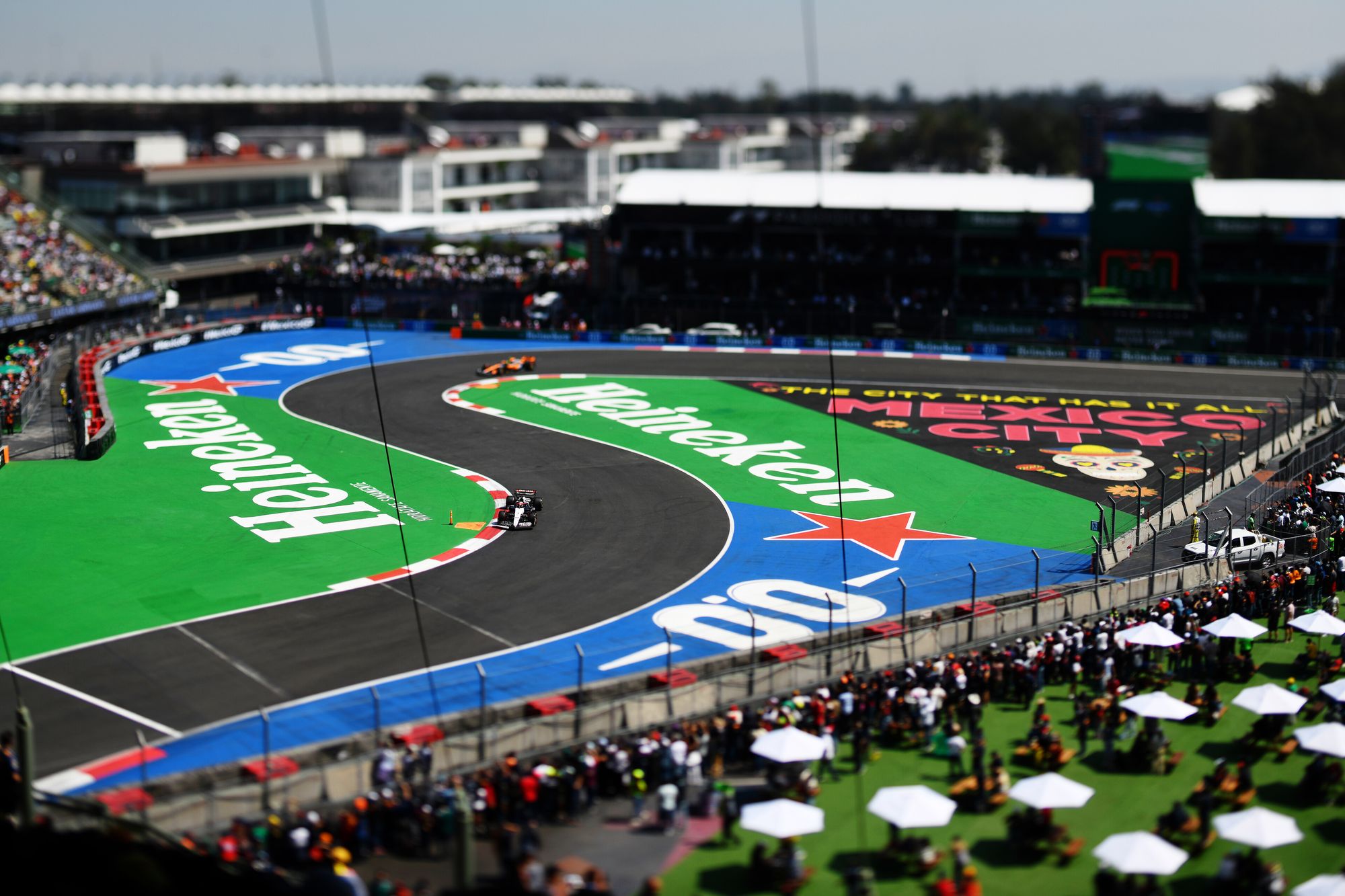 Mexico City is one such circuit - mostly slow, 90-degree (or more) corners, where the rears are nearly always giving up before the fronts, especially last weekend when the track was getting progressively hotter and the softest-compound tyres were in use. It's a similar story in places like Baku or Monaco, or Singapore or Jeddah - street circuits where you're always worried about poor traction and over-stressing the rear tyres.
On these types of circuits, the necessary understeer that needs to be dialled into the car almost imposes an artificial limit on a driver like Verstappen, who will be wanting more front end in the car which he simply won't be able to have. He can drive perfectly well with the understeer, too, but he just won't be as devastating as he usually is.
There were only four circuits in 2018 where Ricciardo outpaced Verstappen in a straight fight: Baku, Monaco (even before Verstappen crashed in FP3), Mexico and Abu Dhabi.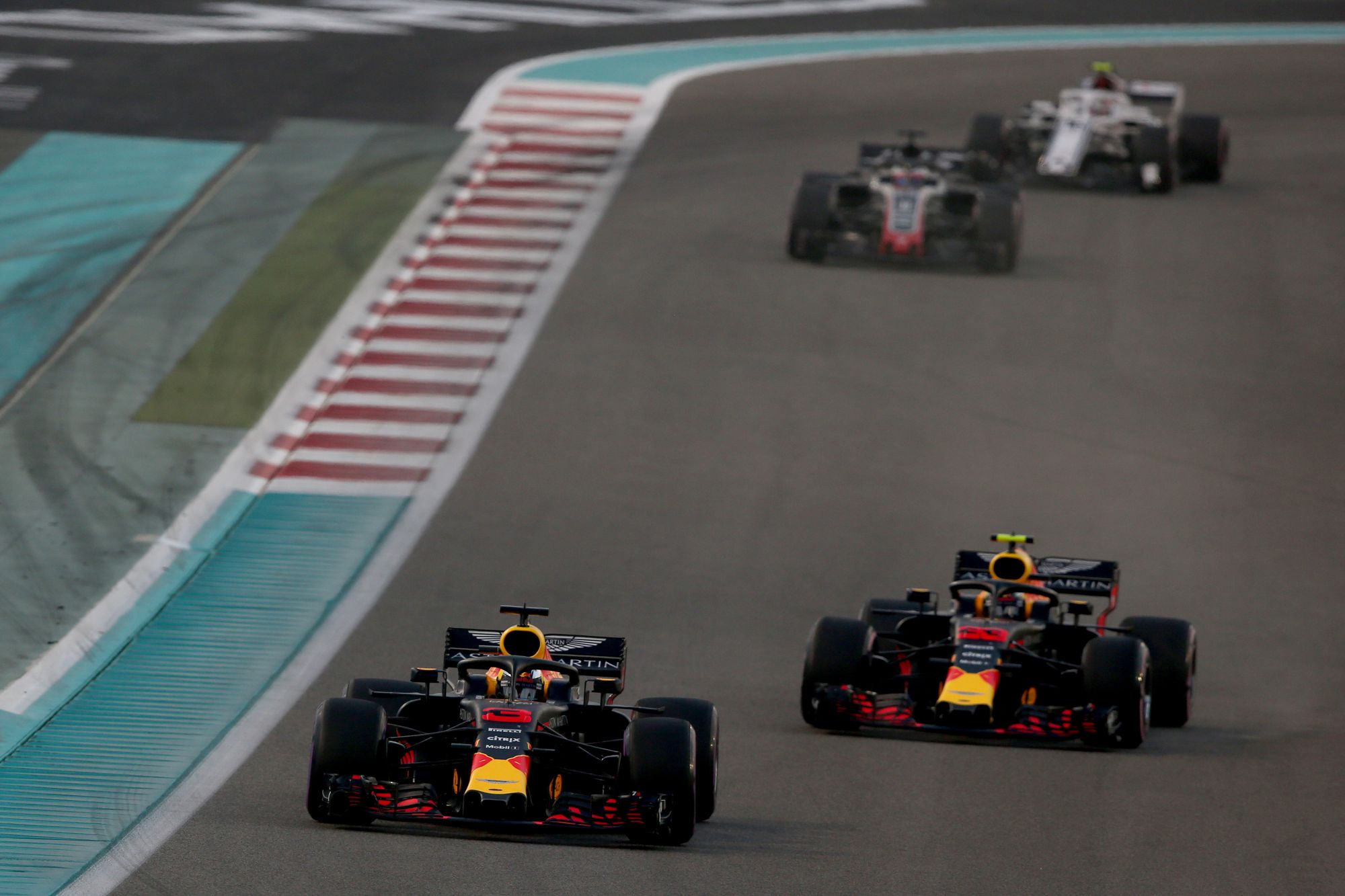 Perez has only genuinely been ahead of Verstappen in four places too: Imola 2021, Jeddah 2022, Monaco 2022 and Baku 2022.
In 2023, Mexico, Singapore and Baku are the places he's been closest to Max in a like-for-like comparison - a tenth to a tenth and a half off. Elsewhere, where the tracks are more expansive and the set-up compromises more difficult, the gap has mushroomed.
On the ultra-fast front-limited circuits, where the outside front tyre takes the most punishment (think Silverstone, Spa or Suzuka), Perez has been nowhere near Verstappen's level.
As Lance Stroll said in Qatar, the cars are more 'on the nose' this year, partly thanks to Pirelli altering its front tyre construction for this season to make the cars less prone to understeering. This won't have helped Perez and perhaps helps explain why he is further off Verstappen's pace this year compared to 2022.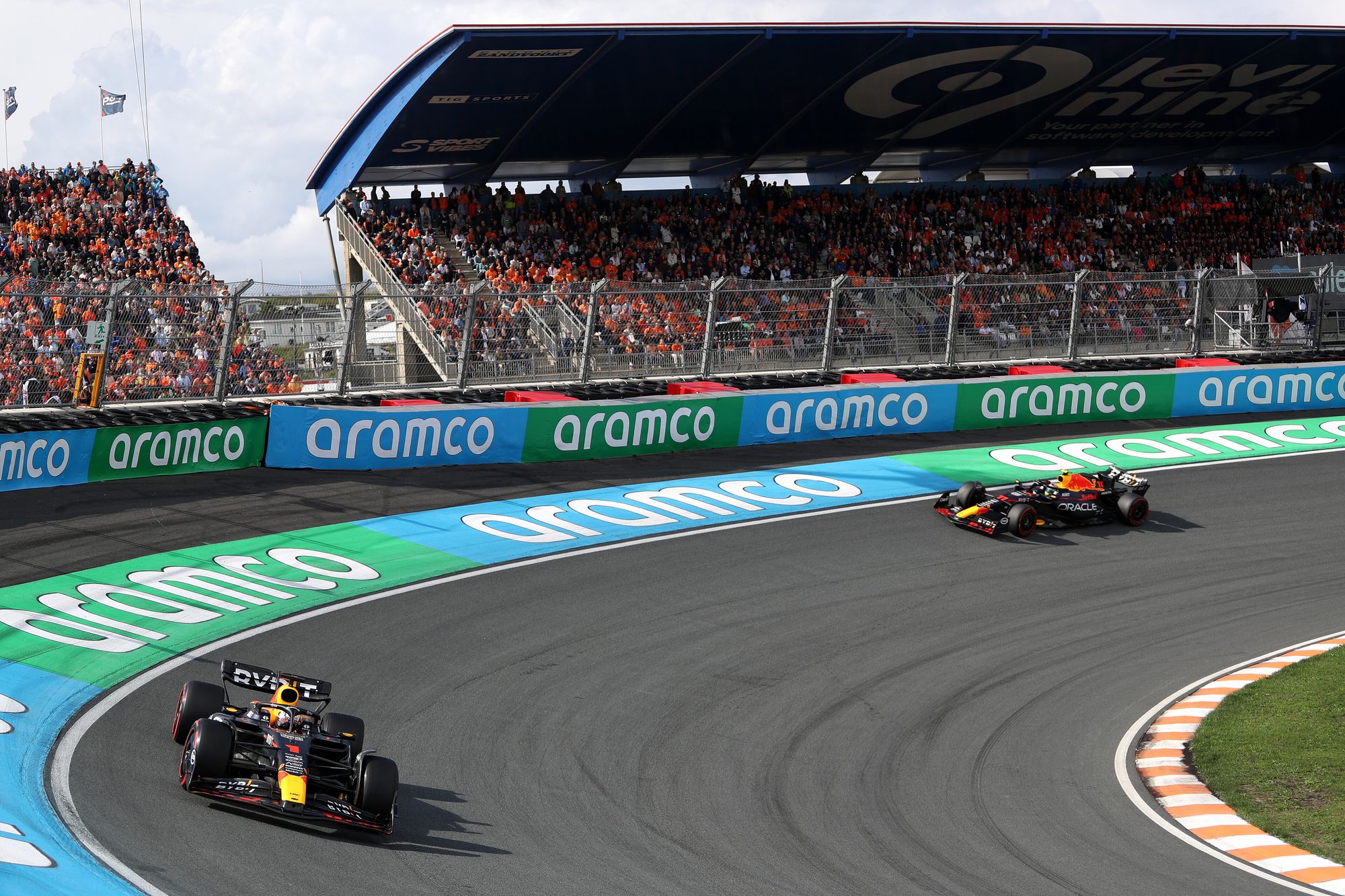 It perhaps also helps Ricciardo in his current 'rehabilitation' phase. He is very sensitive to what the outside front tyre is doing and wants to be able to lean hard on that tyre to carry big entry speed into corners.
He wasn't too bothered about the rear being loose in his prior Red Bull days, and AlphaTauri is finding now that it can dial a bit more front end into the car for Ricciardo because he trusts it's going to stick, whereas the McLaren was so inconsistent in its balance through the corner entry phase that Ricciardo couldn't compute what to do automatically. It required too much dextrous work with the pedals, when what he wants to do is steer the car and know it will respond in a predictable way.
So it would seem Ricciardo's natural style maybe dovetails a bit better than Perez's does with what Verstappen wants from the car, but it's also very likely that the handling traits of the Red Bull have migrated further towards the extreme end of the scale, with Verstappen having spent five further seasons at the helm of that team.
Perhaps Ricciardo can dial himself up towards that better than Perez can, but there's no doubt it will take him out of his comfort zone more often than not - especially on those more complicated circuits where the set-up trade-offs are more difficult and the driver therefore needs to be more flexible in what they will accept from the car in terms of some erratic or less-than-ideal behaviour.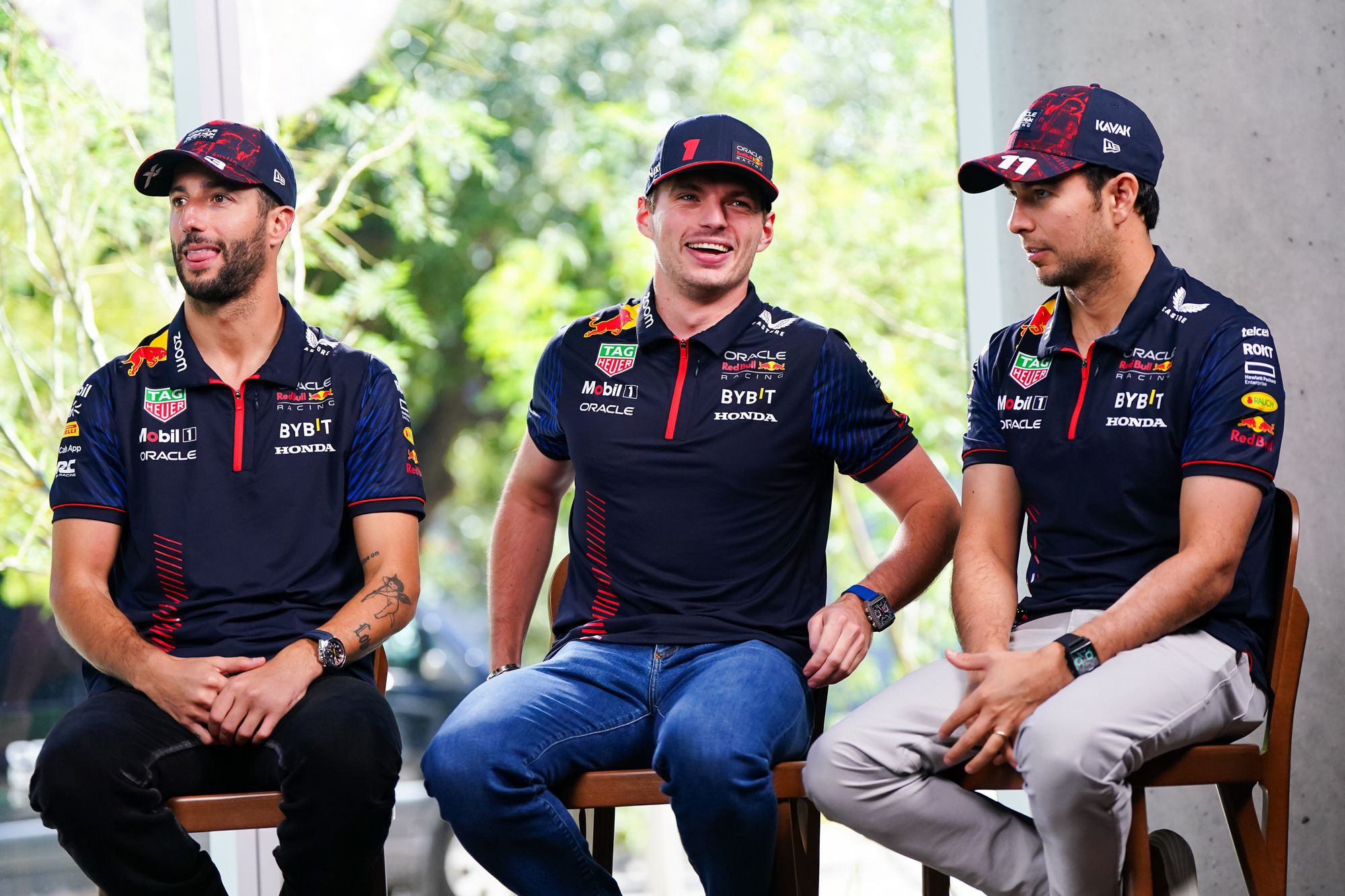 Eddolls talked about how the AlphaTauri is a predictable car to drive, it just lacks aerodynamic load. But that's the really tricky bit - every F1 team would like to add load without making the car more difficult to drive, but it doesn't really seem to be possible without accepting a much lower threshold of overall performance.
Verstappen makes the RB19 look easy to drive, but it's doubtful that it is. The Mercedes is a "capricious beast" (James Allison's description), the Ferrari is "peaky" (Carlos Sainz), Norris hates how much he has to vary his technique to get the most out of the improving McLaren, and even a driver as renowned as Fernando Alonso cannot drive the Aston Martin properly in its latest aero specification. The AlphaTauri is probably now in the fight to be considered the next best car after that, along with the Alpine - and the Williams when it's on-song.
And next year's version will take the benefit of even more Red Bull-made parts. The 2024 AlphaTauri is likely to incorporate Red Bull's pullrod front suspension, as well as taking updated rear suspension, engine and gearbox - so Ricciardo would be near-enough driving a Red Bull anyway next year, mechanically speaking at least. He would also very much be that team's lead driver - with his exact preferences tailored for, very much like Gasly was until the end of last season.
AlphaTauri needs Ricciardo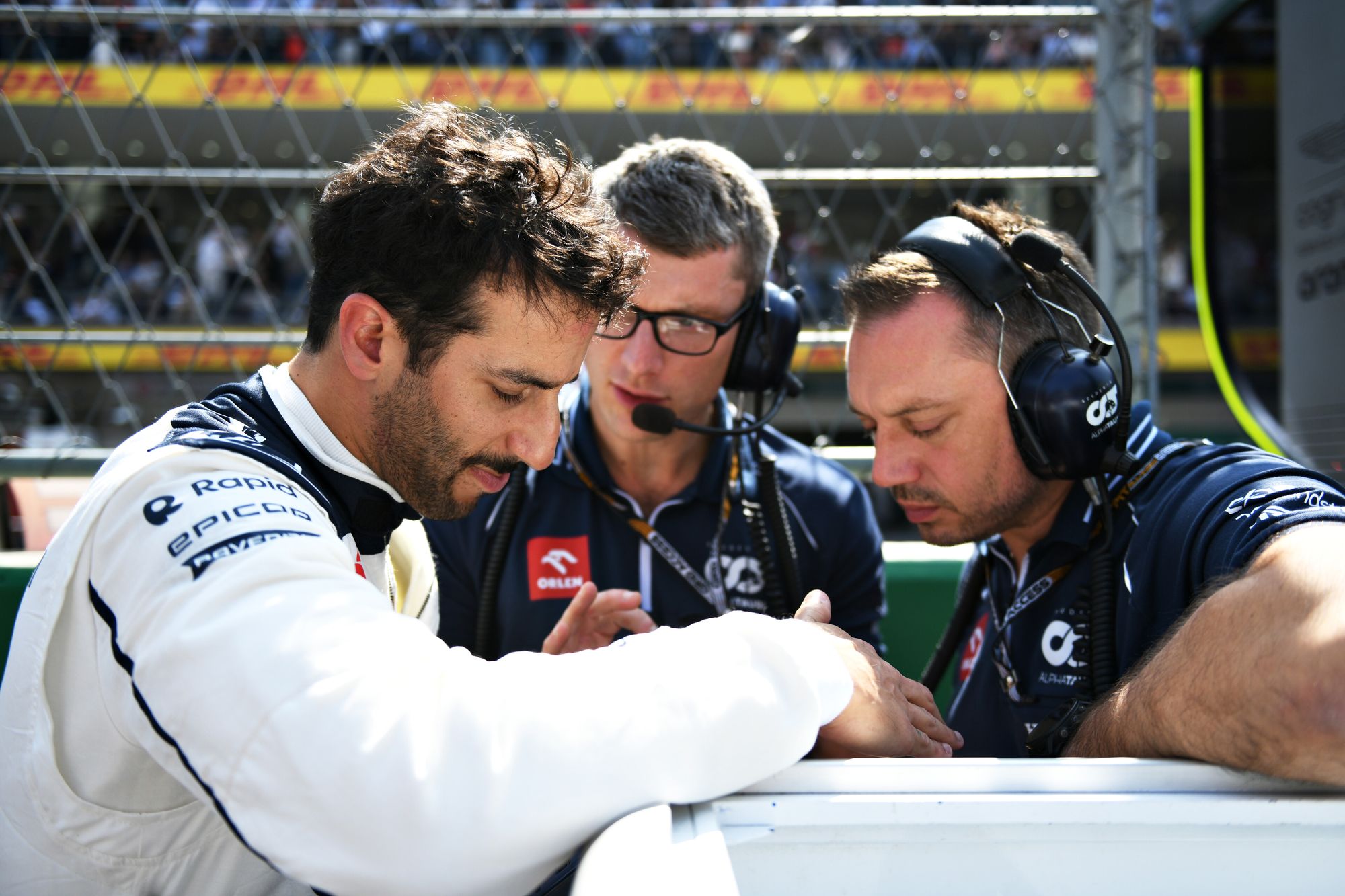 Horner spoke about how Ricciardo "just brings a bunch of experience" to AlphaTauri and has "put a bit of direction into their engineering, and they're benefitting from that". This shouldn't be underestimated for a team that Red Bull in the post-Mateschitz world really wants to see stand better on its own two feet. Having a capable, confident and experienced lead driver is vital for that mission to succeed. AlphaTauri probably needs Ricciardo at this point much more than Red Bull Racing does.
Perhaps Perez could fulfil that brief too, but certainly it would be to Red Bull's overall benefit to have an experienced, race-winning driver leading that team. That very well might not be enough for Ricciardo. He's still ambitious, clearly, but it's difficult to see how he becomes anything more at Red Bull than what Perez is supposed to be: a capable supporting act to Verstappen. Of course, Perez isn't that at present, which is why there's so much hype around the renewed and reinvigorated version of Ricciardo we saw in Mexico.
But that was Mexico - basically one type of corner to build the set-up around, rear-limited, understeer required, Verstappen (still dominant ultimately) not quite able to maximise his abilities (at least over one lap), Ricciardo closer than Perez was, true, but Perez also closer to Max than usual. What about elsewhere? Eddolls admitted Mexico City is one of the circuits that particularly suits AlphaTauri's platform.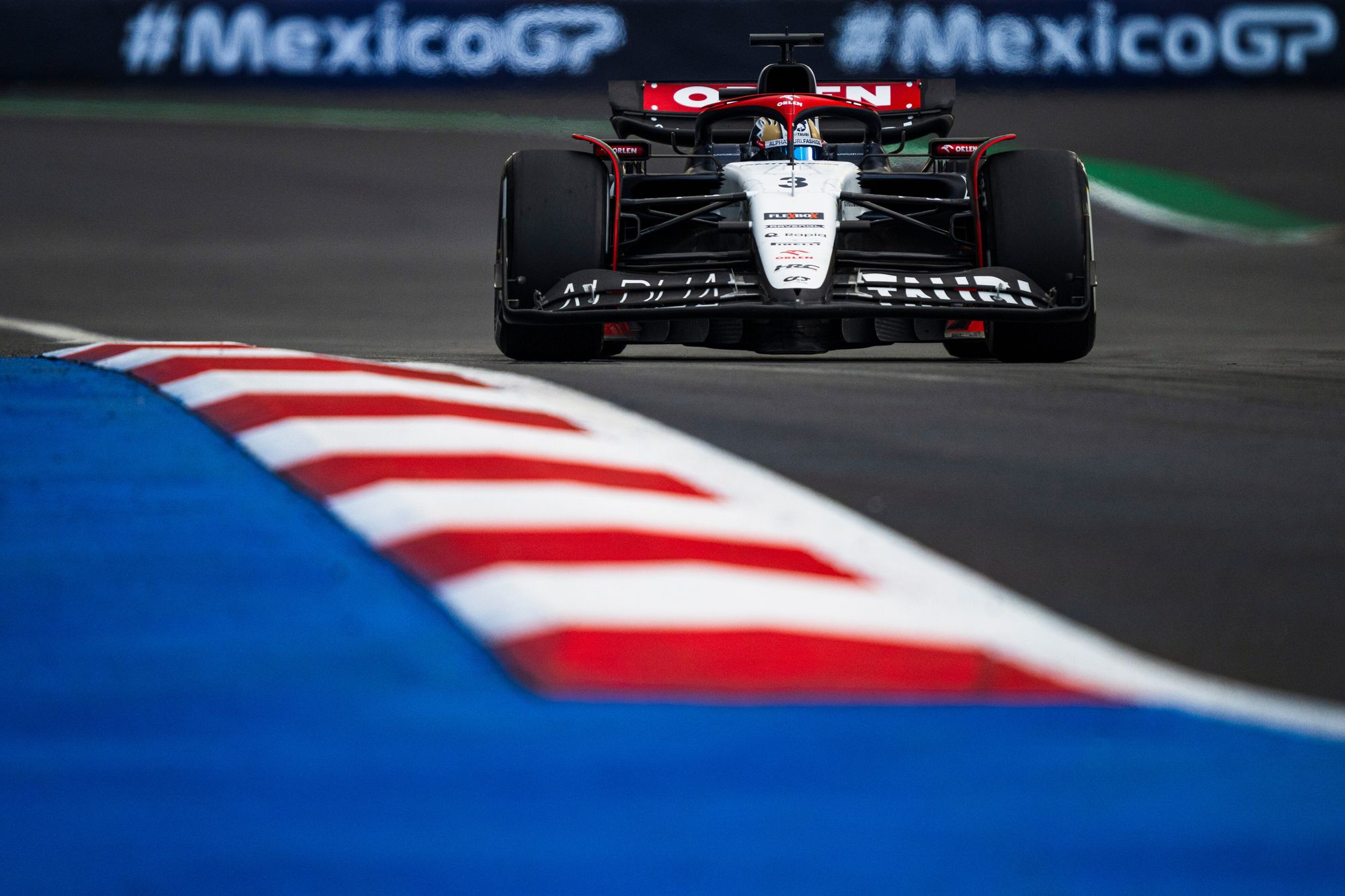 "There are certain events where we come with a baseline set-up that's a bit different to normal," he explained. "A Monaco, a Singapore, a Baku in particular.
"The car mechanically is very good. Everyone's struggling with grip, so if you've got a good car, mechanically, that helps.
"With our aero package here, we haven't quite got the efficiency of some of the others, but for this track, we've got the load in the corners. And it does suit this event."
And then still the nagging doubt about how Ricciardo really compares to Yuki Tsunoda, who was faster in FP3 in Mexico (despite missing FP1 entirely) but wasn't able to go head-to-head with Ricciardo in qualifying because of an engine penalty, so towed him around in Q1 and Q2 instead. If Red Bull wants Perez out regardless, it needs to make sure Ricciardo really is the fastest guy outside of Verstappen on its current roster - or find someone else.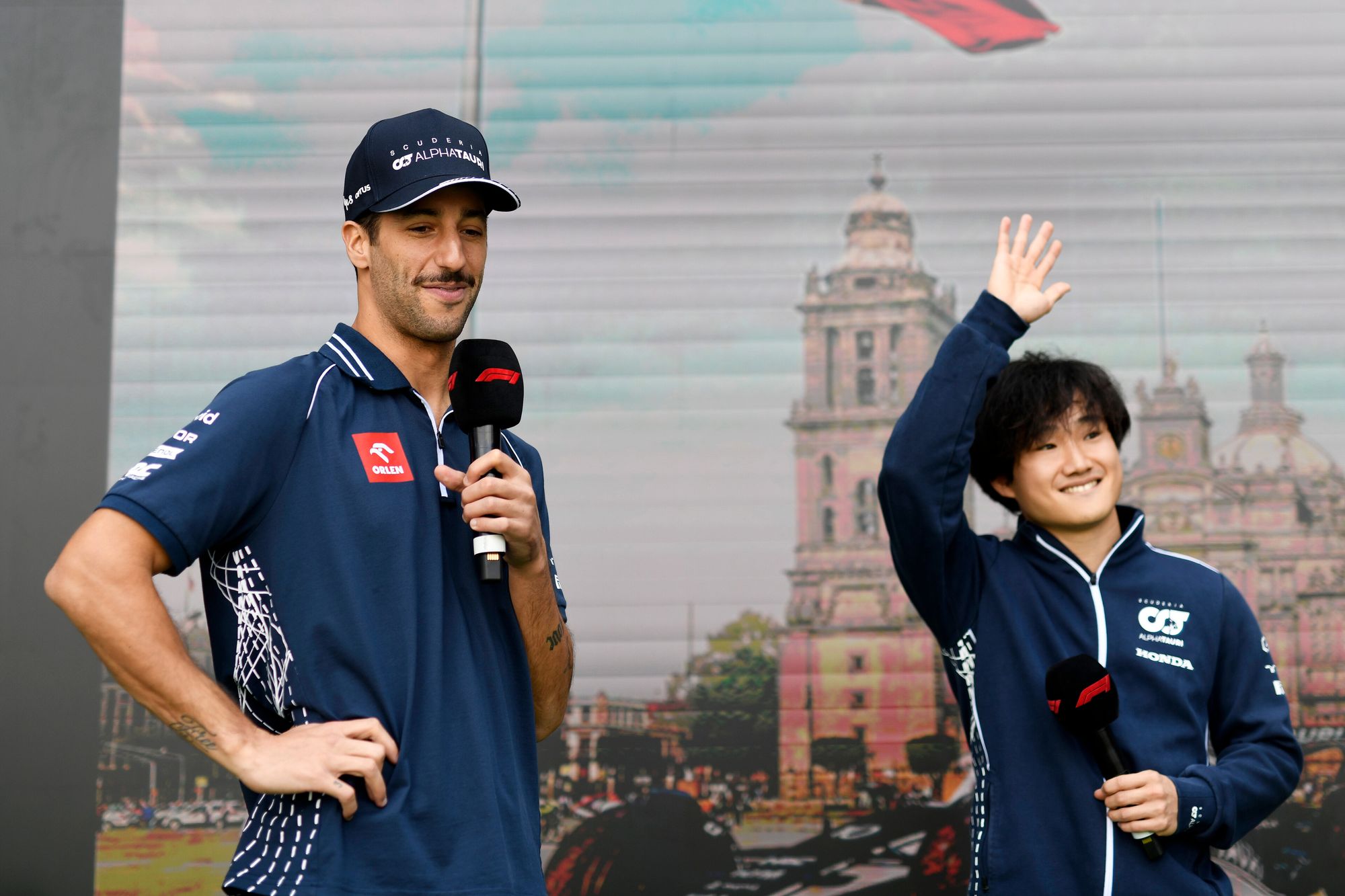 That's why everyone in this scenario needs a bit more time.
Ricciardo - to show that he really is more than a one-track pony in an AlphaTauri that was very well suited to that circuit. And Perez - to show Red Bull that he can actually get his head back in this game before it really is too late.