The two-and-a-bit years that Audi has before its Formula 1 team starts a grand prix for the first time will go by very quickly - assuming the project makes it that far.
Audi has a huge amount of work to be ready for its F1 debut. There has been speculation in the F1 paddock for some time that it is not making the progress it needs to with its 2026 team and engine. This could easily be the usual games of distorted rumours among soon-to-be-rivals but every decision between now and 2026 will influence whether a competitive Audi emerges or it proves to be an expensive mistake.
It does not have long to get things ready for 2026, and if it fails to make the most of these intervening years it will not get an opportunity like this again – it will be playing catch-up while also competing in F1.
There are also rumours that have swirled for a while of some board-level uncertainty over the project. Works F1 programmes dependent on board-level support are known to become very vulnerable very quickly if circumstances change, although suggestions Audi might be getting cold feet and want to pull the plug on the project before it ever gets to the grid have been played down.
That does not mean it's plain sailing to 2026, though.
HUNDREDS OF MILLIONS INVESTED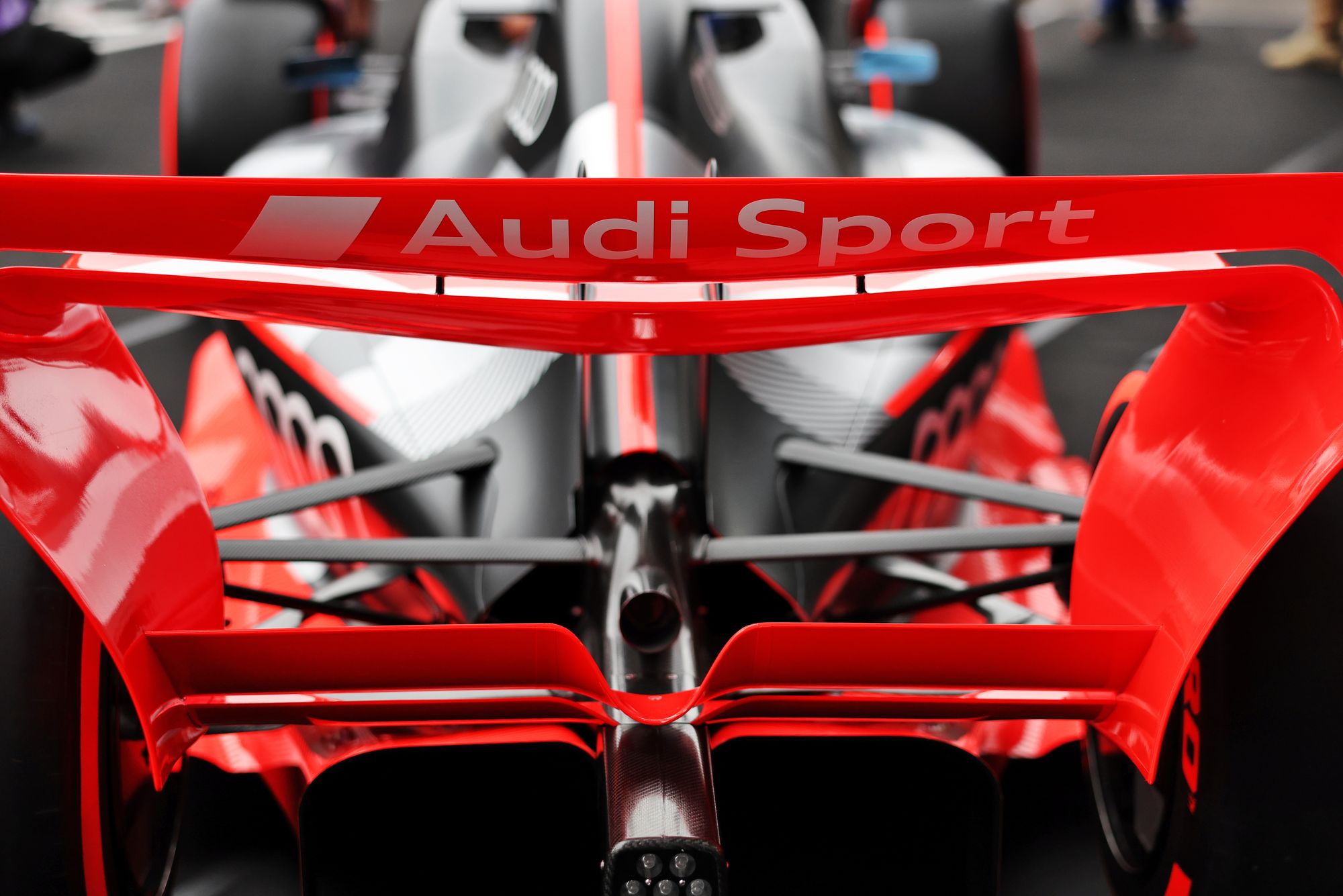 F1's big new addition for the 2026 rules is playing catch-up against the established teams and engine manufacturers.
The brand-new Audi engine project is being developed in parallel with the gradual takeover of Sauber, the team Audi will eventually own a majority stake of, with a clear goal: be ready to be competitive from the start in 2026 and fight for wins within three years of entering.
To get Audi on board, F1 and the FIA agreed a big overhaul of the engine rules, eliminating the MGU-H and uprating the MGU-K so that the electrical power is almost equal to that of the internal combustion engine. This was considered vital so that any incoming manufacturer had a chance of being competitive against those who would have over a decade of turbo-hybrid engine experience by 2026.
By signing off on the F1 project in 2022, Audi gave itself three and a half years to prepare its engine facility and build a competitive engine. Concessions for new manufacturers also meant more money to spend than those already competing - this year, for example, Audi has been allowed to spend $105million. It started the project already in 2022 before the engine spending cap was introduced, so money has already been spent on top of that. Another $105m is permitted in 2024 and $100m in 2025.
This cost comes on top of what will doubtless be tens of millions spent on infrastructure. The Neuburg facility where Audi's Dakar, Formula E, DTM and Le Mans cars have been built since 2014 has been expanded, and an all-new building housing test benches is in the works and slated for completion by early 2024. More than 200 new employees have been recruited and the team should be 300-strong by the end of this year.
Most of the technical infrastructure should be in place this year too. Single-cylinder dyno testing has been conducted since the end of 2022, with a full power unit targeted to run on the dyno before this year ends. Audi has previously stated its ambition of having a test engine ready to run in a mule car in 2025.
Judging its progress is impossible given the only snippets of 2026 work that circulate the paddock are based on hearsay. And there is plenty of time for any supposed early pecking order for the new regulations to change.
All that can be said of Audi is that it seems to have given itself the best chance of having a strong engine foundation. But the main concern is what that engine will be attached to.
WHERE IT'S RISKED WASTING A HEAD START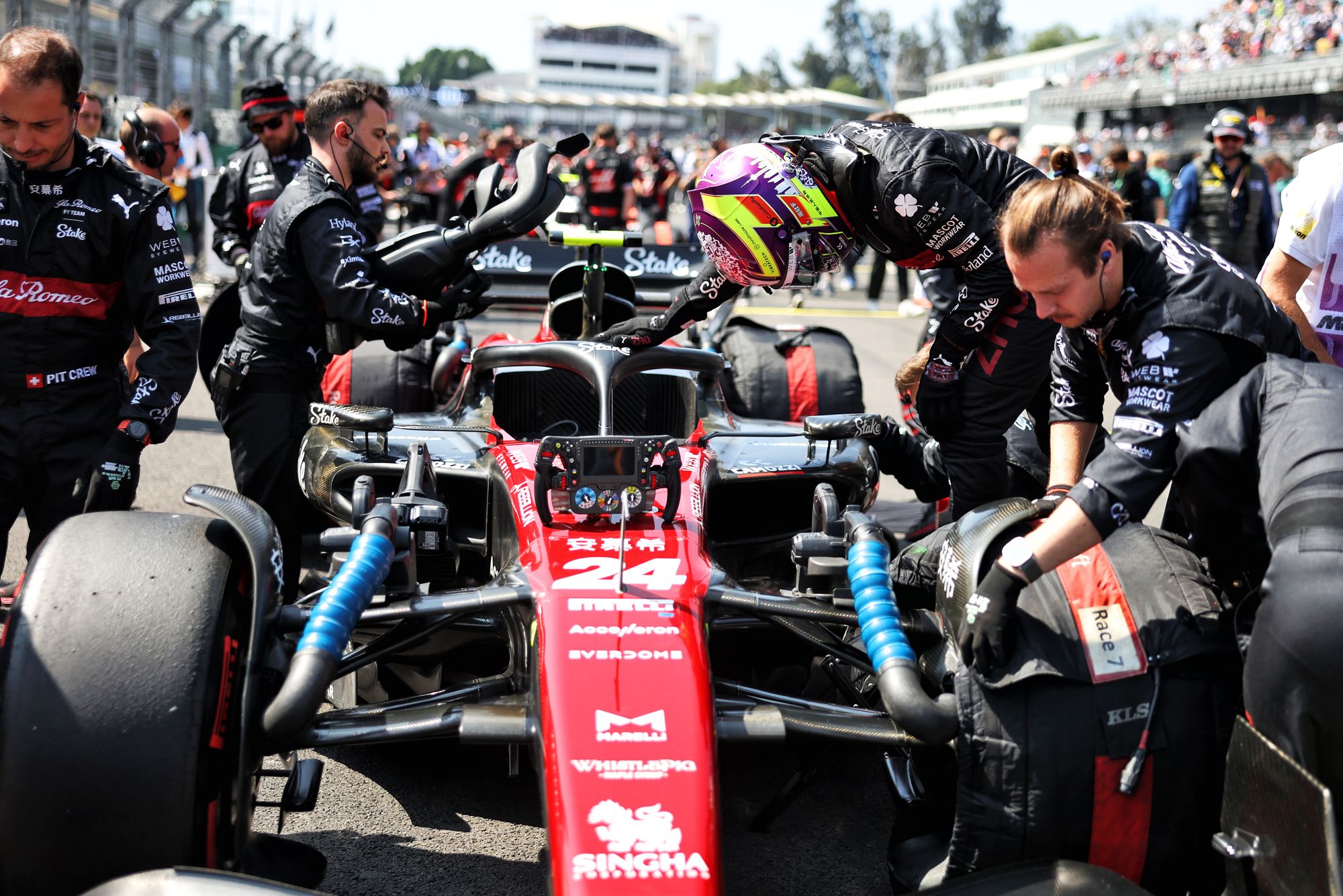 The terms of Audi's step-by-step Sauber takeover were formalised by the end of last year, too - this meant Audi purchased a minority stake at the start of 2023, is expected to own half the team by the start of 2024, then be the majority shareholder (75% is often cited) by the start of 2025.
But the entry will not carry the Audi name until 2026. And some in F1 have the feeling that Sauber is treading water until then - whether that's because of commercial or legal sensitivities around the Alfa Romeo title sponsorship expiring this year and/or the Ferrari customer engine deal that runs to 2025, or because the Sauber/Audi crossover has been too fragmented. At least in the beginning.
That has sounded some alarm bells about what Audi is doing because signalling its plans for 2026 gave it a good head start at making its race team as competitive as possible. This is not the same as, say, Mercedes buying the depleted Brawn team in late 2009 and having to basically build it up from a standing start in 2010.
Current driver Valtteri Bottas, who has intimate knowledge of the multiple title-winning Mercedes set-up, has said several times that these years are crucial for Sauber to ramp up: it has the potential to bridge the gap but it is not ready to be a top F1 team by a long way.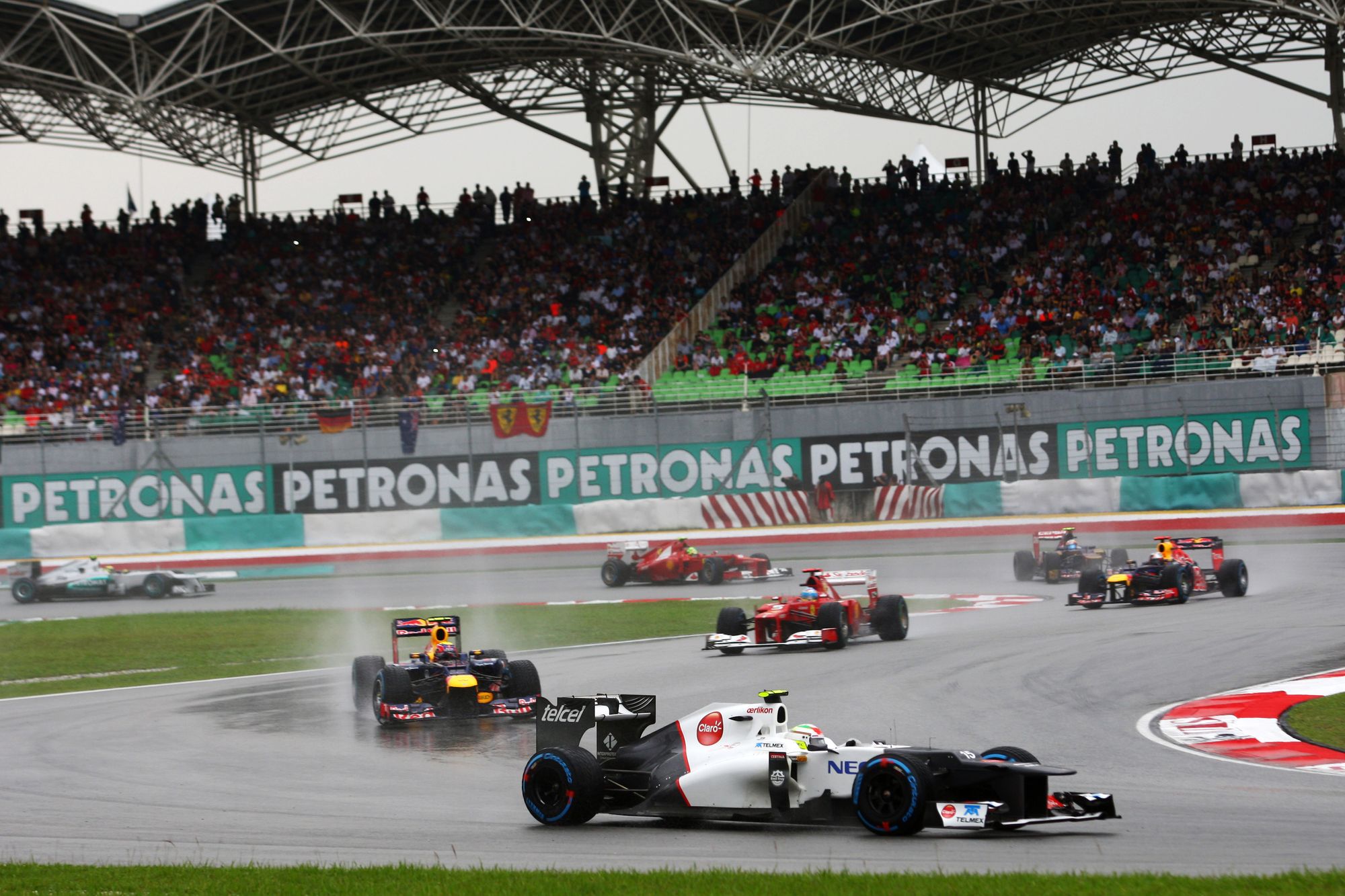 It's been over a decade since it even finished in the top half of the constructors' championship (sixth in 2012, above), although the rebuild job since it was saved from financial ruin in the mid-2010s has at least restored it to midfield respectability.
Kicking on from there, though, is a process that has encountered repeated setbacks. The team declined in 2023, having started the new technical rules in 2022 on the front foot, and this year had a change of technical director - with axed McLaren man James Key returning to Sauber, having left it several years ago.
Key is obviously a talented engineer and technical leader and is reuniting with his old McLaren boss Andreas Seidl at Sauber - but is it just a coincidence that the specific Seidl/Key combination had taken McLaren on a downward trajectory from which it has rapidly and sensationally recovered in 2023 since they departed?
As for Sauber itself, there continue to be operational issues even if the "stupid mistakes" that frustrated the team so much in 2021 have at least been reduced and the process of building up the workforce in Switzerland as well as improving the facilities, like the simulator, is ongoing.
The only way to accelerate Sauber's process was for Audi to be as involved as possible before it becomes the majority shareholder, let alone in time for the full identity change in 2026. Bottas said this last year: "It depends on the support we'll get from 2024 onwards, how much are they willing to support."
There are concerns this was not maximised as well as it could have been to start with. Regardless of how competitive F1 is, and how realistic any team needs to be about how quickly progress can be made, if Audi was fully involved from the start then there would be more visible results by now.
That's why, not long after Seidl took charge as Sauber CEO, there were indications he was pushing Audi to do more.
That basically means investing more money in the race team side - because outgoing majority owner Finn Rausing, who will retain a minority stake even in the Audi era, is not going to plough mountains of cash into a team he has agreed to sell. And Sauber clearly isn't flush with cash, despite a cavalry of sponsors, as it has struggled to get up to the budget cap.
That likely means not spending as much as F1's cost cap regulations allow for capital expenditure projects, too - along with AlphaTauri, Haas and Williams, Sauber now has $65m it can spend next year on CapEx, but that upper limit is useless if the funds don't exist to hit it.
Changing that may well come down to whether Seidl was or will be successful in getting Audi to support Sauber's advancements with its key infrastructure - both software and hardware - and a recruitment drive.
COULD AUDI REALLY DO A U-TURN?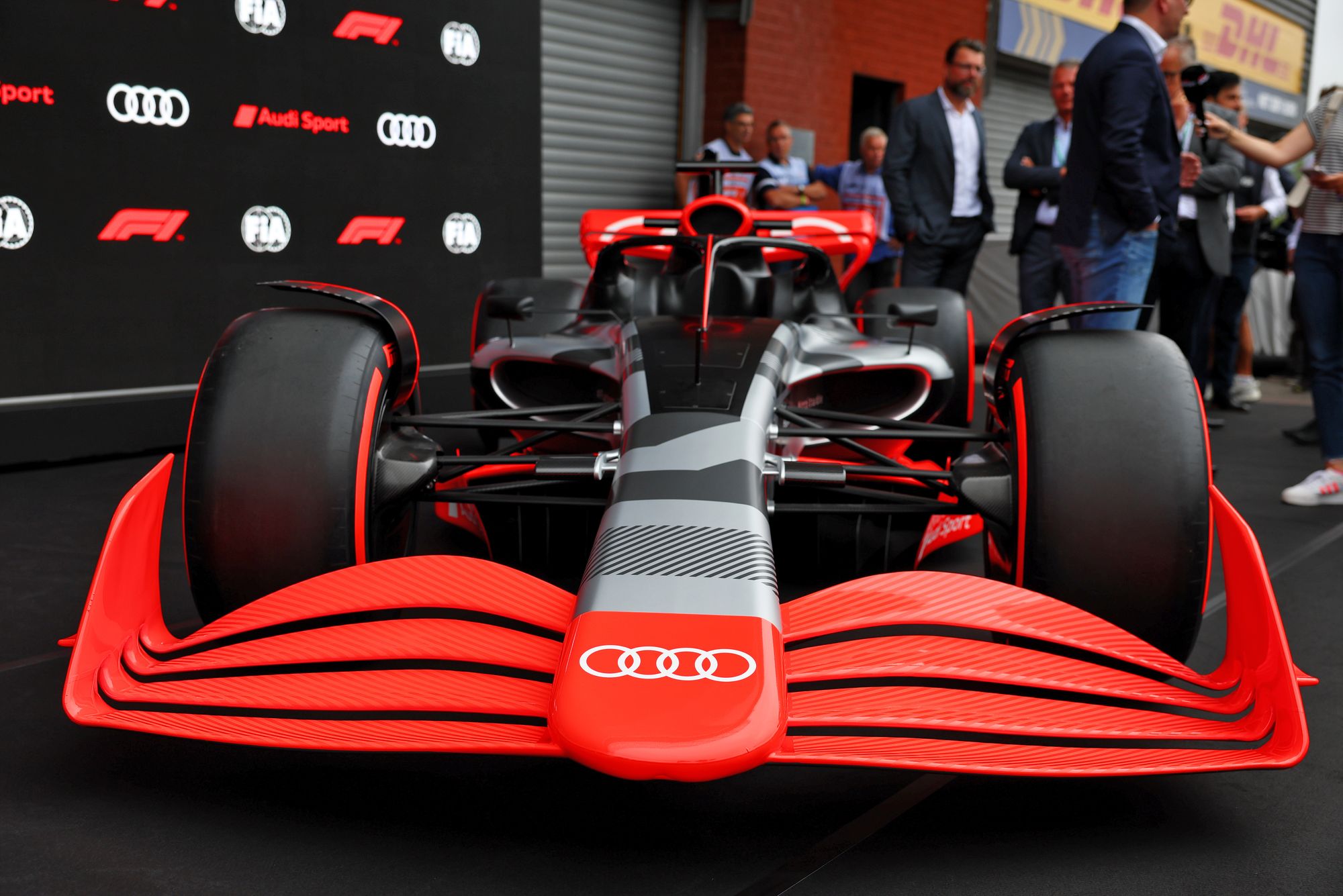 It would be a hammer blow for F1 and the FIA if the manufacturer that is effectively responsible for significant engine regulation changes for 2026 did a massive U-turn and bailed out before actually joining the grid.
And it would mean an enormous loss of face for Audi and the VW Group, not to mention prompt some extremely hard questions over the enormous sums sunk into a project that never amounted to anything. And that is more relevant than making F1 and the FIA look silly.
A full-on withdrawal before 2026 would be a huge surprise. But were senior Audi or VW figures keen to re-evaluate the F1 project, as has been suggested, then that need not be so dramatic. After all, there have been big changes at the top since Audi started chasing an F1 entry, and confirmed it last year.
Markus Duesmann's departure as CEO this year followed the resignation of VW Group CEO Herbert Diess the previous summer. Both were vocal proponents of F1 projects, Duesmann for Audi and Diess for both Audi and sister VW brand Porsche.
The loss of these key figures who drove the project, especially Duesmann, was immediately considered as a potential threat to Audi's F1 plan. Any automotive manufacturer's F1 commitment is only as solid as its board's interest. And if there really are some who doubt the need for Audi to have such an expensive motorsport project, they may be more vocal and influential without a committed Duesmann type plotting the course.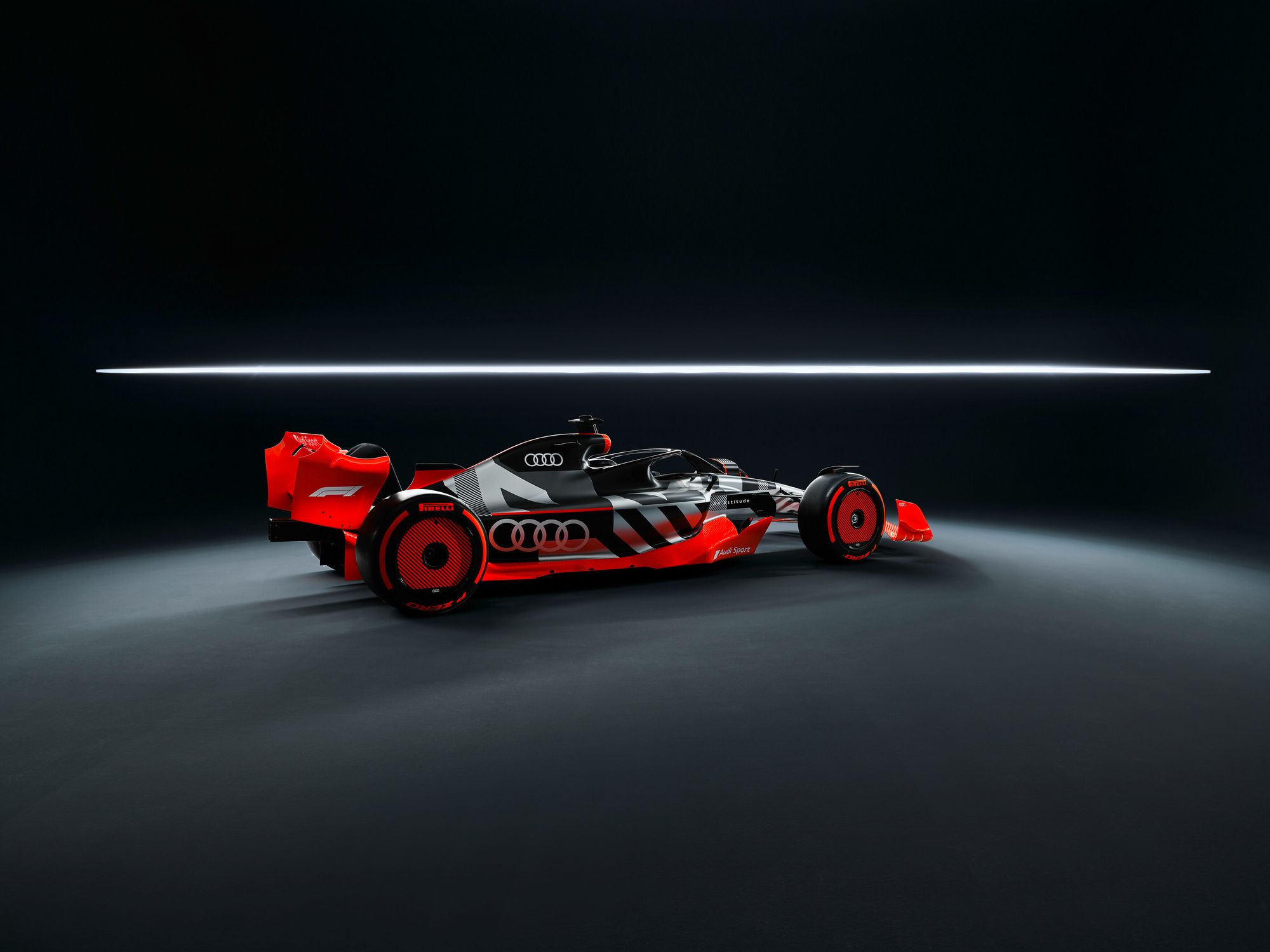 What Duesmann's successor Gernot Doellner makes of F1 could be key and he is expected to publicly discuss the matter before the end of 2023. And it is always worth factoring in the potential for VW Group politics.
VW CEO Oliver Blume is also the Porsche CEO - and Doellner is a long-time Porsche man. Porsche was chasing F1 relentlessly for a long time and is seen by many as the better fit for F1. Yet Porsche is the brand with Le Mans and Formula E programmes while Audi has sacrificed a lot from its motorsport portfolio to join the F1 grid for the first time, killing its own planned Le Mans project and committing to significantly reducing its customer racing programme, too.
All of that is a messy background that may go some way to explaining why one rumour is if Audi backtracked on F1, it may be because the VW Group wants to try to shove the project across to Porsche. That would cause all manner of logistical problems, among other things, given Audi's F1 headquarters can't just be uprooted and rehoused somewhere at Porsche. And it is surely a no-go.
Whether there is any truth to this suggestion, or any of the Audi discourse of recent days and weeks, the very fact it is being discussed sums up the slightly chaotic discourse that has dogged VW's pursuit of F1 for the last couple of years.
But while Porsche's big, public and unsuccessful dalliance with Red Bull and a 2026 project of its own ultimately went down in flames, a rubber-stamped Audi works team that has had hundreds of millions spent on it already is surely not going to suffer the same fate.
To close it all down would reflect catastrophic and clouded corporate thinking on an unprecedented scale.
Audi might not be playing its impending F1 entry perfectly, and there are legitimate concerns about its prospects for 2026, but its strategy is not going to be that destructive.