After Daniel Ricciardo fired his disrupted Formula 1 comeback into life with a points finish on an outstanding Mexican Grand Prix weekend, the plaudits came thick and fast from Red Bull.
Red Bull Racing team boss Christian Horner called it "remarkable" and "outstanding" while celebrating a performance that "looked like the Daniel of old".
It was an unequivocal vote of approval. And what will encourage Red Bull, and Ricciardo, more than anything is that it looks real.
It will be hard to match the peak for qualifying fourth again this season but there are clear, logical reasons why Ricciardo stepped up a level in Mexico.
And this is about more than a single result. It's what made such a performance possible, how much life it breathes into Ricciardo's post-McLaren renaissance and the fact he looks like he really could be what Red Bull needs from Max Verstappen's future team-mate, even though Red Bull remains adamant that Perez's 2024 contract will be honoured.
It's taken months to reach this point thanks to the unexpected setback of Ricciardo breaking his hand just after F1's summer break. But over the Mexican Grand Prix weekend Ricciardo was much more like his pre-McLaren self as he and AlphaTauri were finally able to hit some set-up experiments hard.
Ricciardo drives the car very differently to regular driver Yuki Tsunoda, but also to Pierre Gasly - who was AlphaTauri's spearhead for several seasons. They prefer a later-braking approach with a sharp, later rotation - the V-style we often hear drivers talk about, and that Ricciardo wanted to move away from at McLaren but couldn't.
The way Ricciardo brakes and approaches a corner puts very different demands on the car and tyres, and requires (and instigates) a different kind of car behaviour. What you saw in Mexico was the result of AlphaTauri really adjusting the car to that for the first time.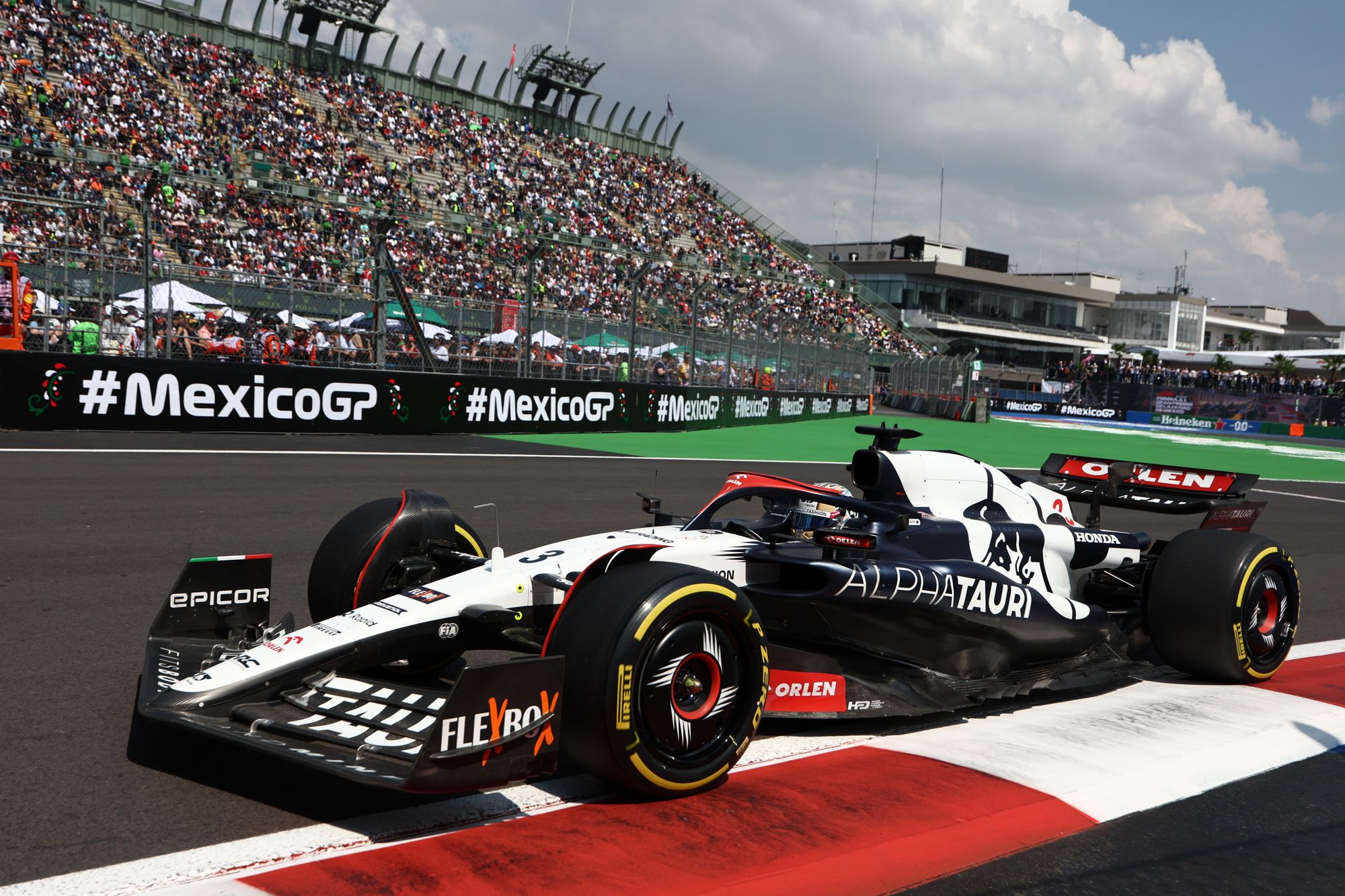 "The driving style is different and not only from the mechanical or aero platform, but we know the Pirelli tyres are quite sensitive," says AlphaTauri's chief race engineer Jonathan Eddolls.
"The way he drives we can see different tyre temperatures, different tyre temperature balance.
"We're not talking big numbers, it's not massive, but we can see differences in the way he drives. And he makes the laptime in different parts of the corner.
"Therefore he exposes different weaknesses to say Yuki does - he drives it in one way, Daniel in a slightly different way. So we just need a slightly different set-up direction for him."
Ricciardo prefers to carry more speed through the corner by making it more of a 'U' shape. To do that he needs a little rear instability on entry to turn in, and enough grip to rotate the car mid-corner without the rear breaking away.
The McLaren had a lot of peak downforce but it was not always usable, making the car unstable and inconsistent to drive in certain corners and conditions. That was murder for Ricciardo's preferences. And even now, in a McLaren regularly scoring podiums, Lando Norris says he wants to 'U' a corner but has to 'V' it off because the car can't handle that.
Ricciardo admitted he'd had a limitation exposed by his failure to switch styles in the way Norris could, and even how Ricciardo's replacement Oscar Piastri has. But give him the right car and he was adamant he could still work wonders.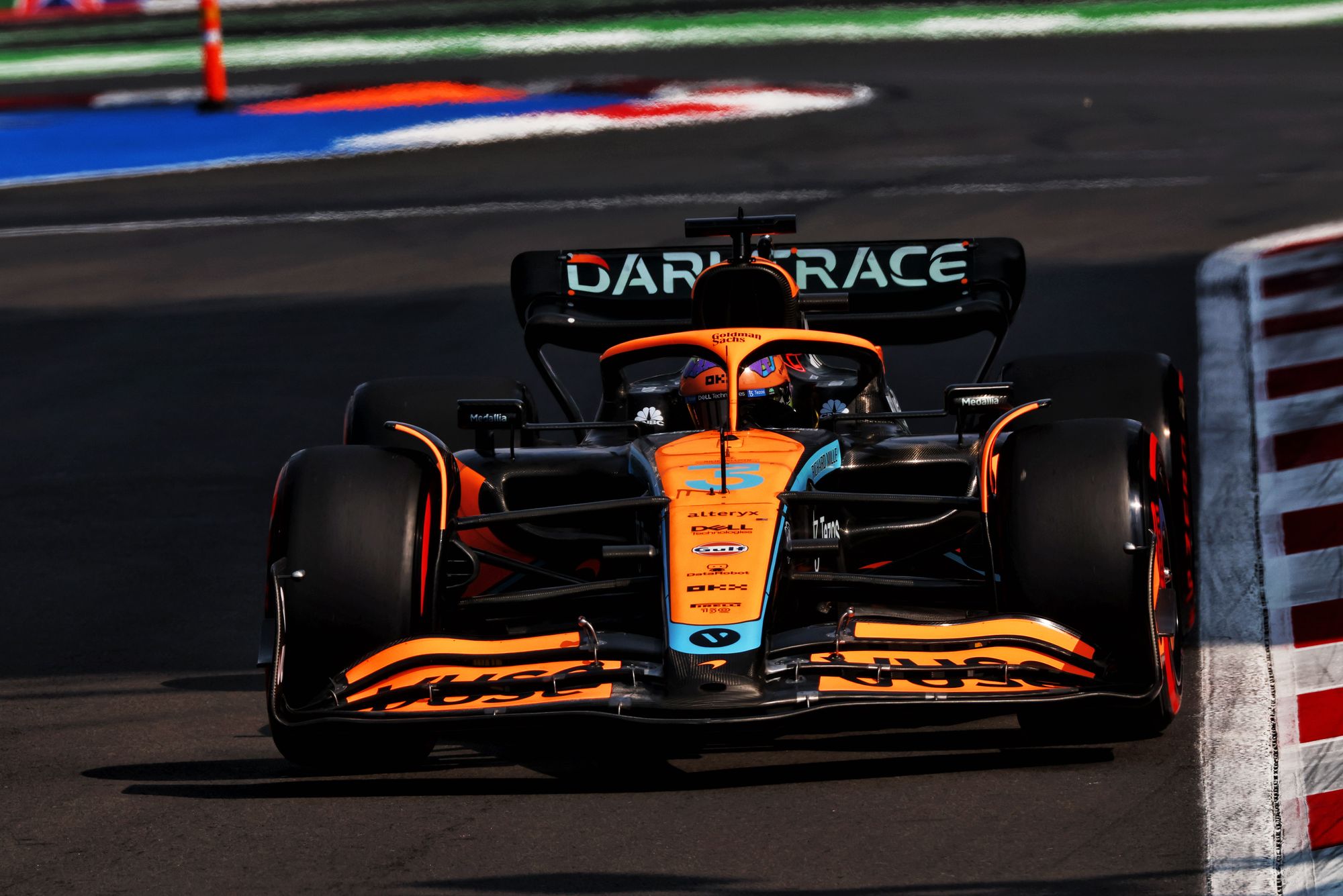 That's what he seems to be moving towards with the AlphaTauri. But achieving that by pursuing this set-up direction was not the work of a moment. AlphaTauri started to experiment after the summer break but Ricciardo only managed one and a bit practice sessions at Zandvoort before breaking his hand.
Then the first attempt at his second comeback of 2023, at Austin, was hamstrung by it being a sprint weekend. Given it was his first race back, upgrades had changed the car's behaviour in his absence, and the sprint format meant just the one practice session before qualifying, AlphaTauri played it safe and put Ricciardo on Tsunoda's set-up.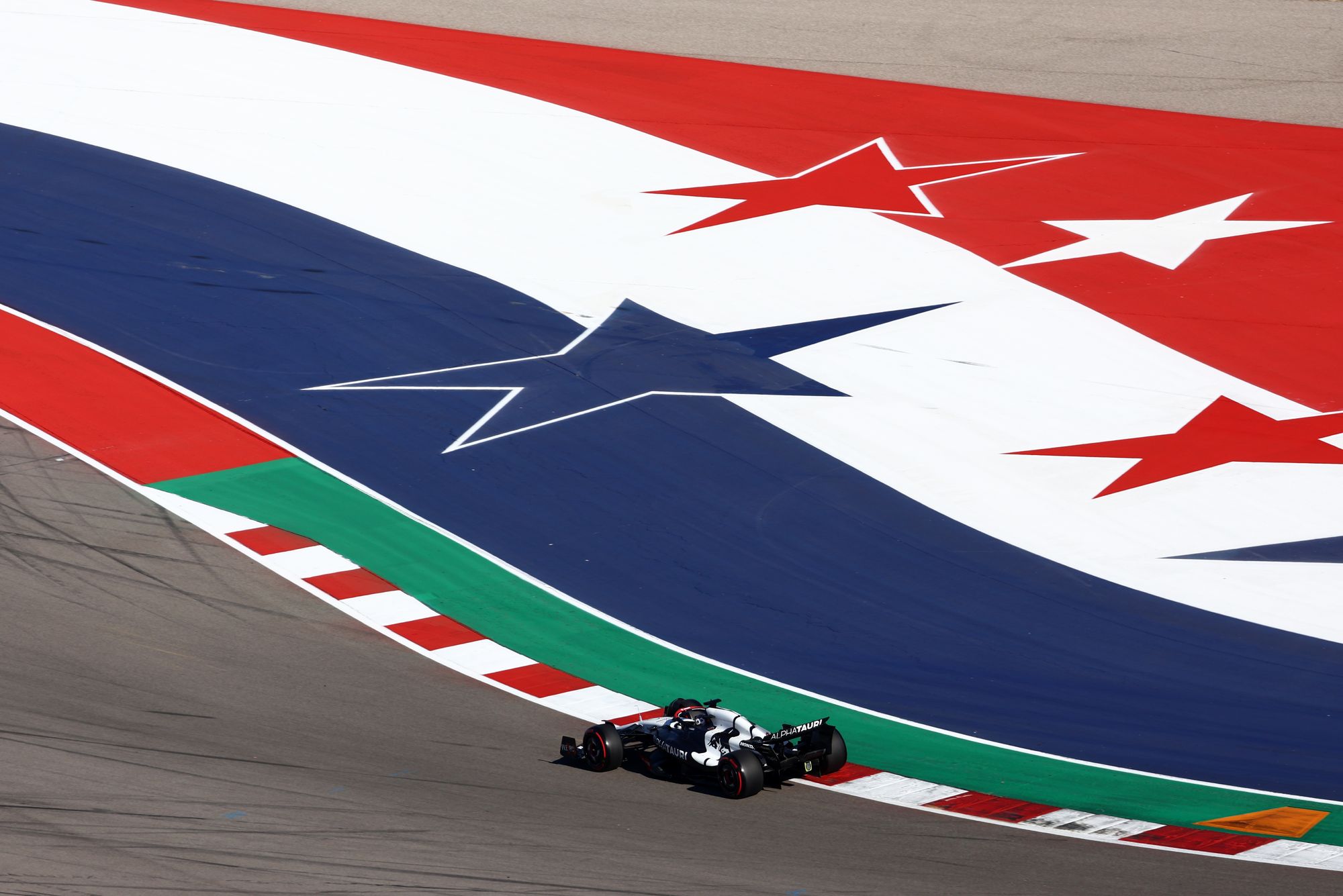 That didn't really work for him. So it was all about getting to Mexico and working on different set-ups to try to unlock a bit more potential from the car based around his driving style.
"One of his big limitations has been the front end," says Eddolls. "So the [new set-up] directions have been able to improve the front end of the car for him, accepting the stability compromise and how that impacts the tyre temperatures through the corner and through the lap."
It may sound surprising given this was his Kryptonite at McLaren but what Ricciardo has been clear on from the start at AlphaTauri is that he could live with a bit more rear instability. There were signs of this right back in Hungary, where Ricciardo drove the car for the first time. There, and in his second race in Belgium, there was some under-rotation in the car.
While the AlphaTauri lacks the aerodynamic peaks of what Ricciardo was driving at McLaren, it seems to have a more stable platform. It's consistent, and understandable. So Ricciardo actually found that he could cope with some more rear instability than it had, to help give him the front end he needed, without it prompting the kind of inconsistency in car behaviour that he could not handle the way Norris could at McLaren.
The key to understanding the difference is to consider that not all rear instability is the same. AlphaTauri has battled some specific corner entry trouble all season, mainly when its drivers were braking late into heavy braking zones.
Given he generally struggled with rear instability at McLaren, it was initially a concern that this might be an issue for Ricciardo. But with the way he drives compared to Tsunoda, Ricciardo didn't counter the same issues with the AT04. Instead, Ricciardo knows what to expect from the car and is able to take it to its limits more comfortably.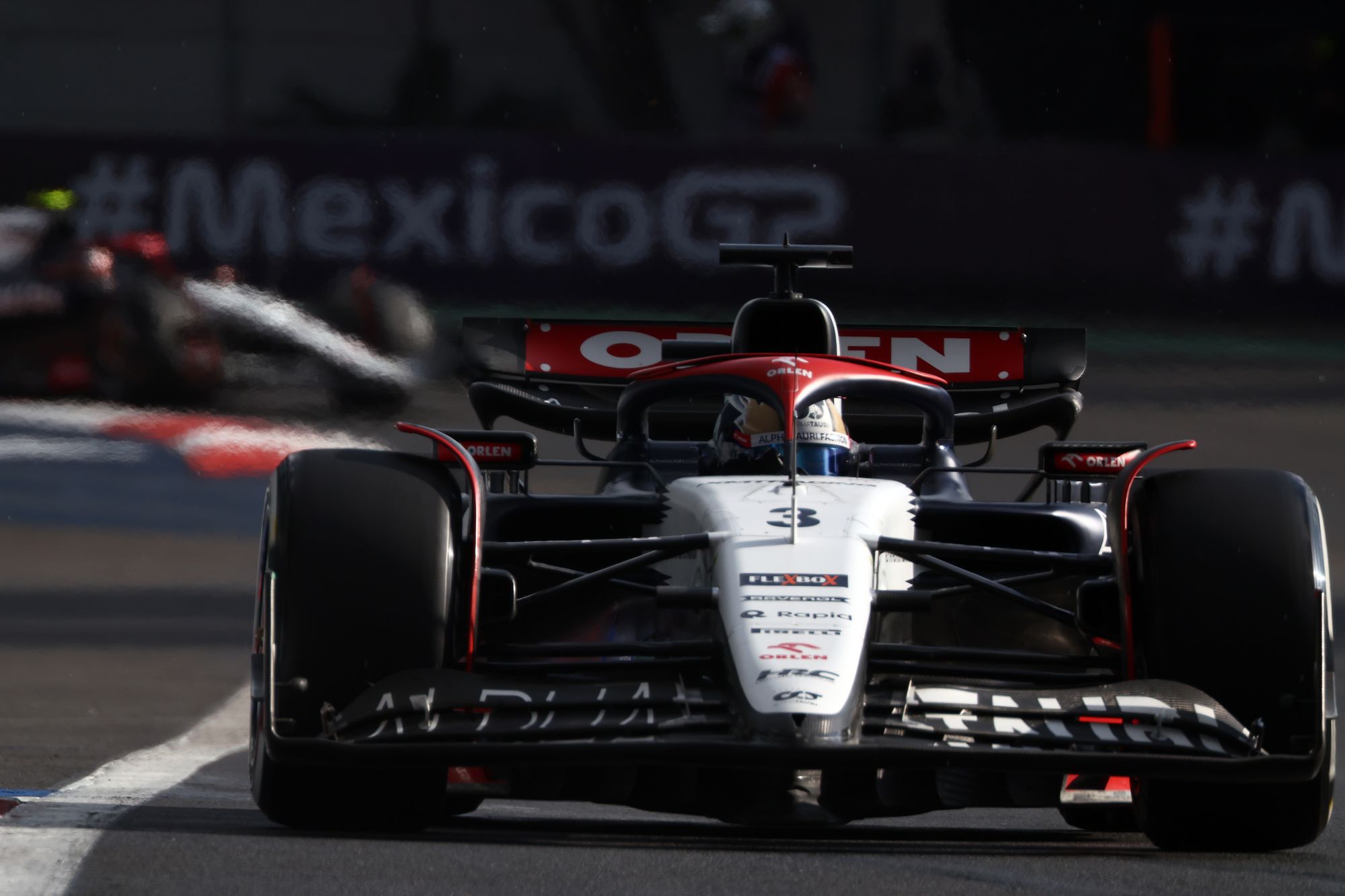 "Probably the car that we've got, the characteristics, it behaves," says Eddolls.
"Maybe we haven't quite got the load or efficiency of some of the top teams. However, there's no big fundamental weaknesses of the car other than a lack of a bit of load.
"He knows what it's going to do. And the fact that it does the same thing, every lap, corner to corner, it's given him the confidence to be able to throw the car into the corners and know that it's going to stick and knows that it's going to do the same every time.
"Once we've got that platform in those couple of races earlier in the season, then we can start working on changing the balance corner to corner or through corner with the set-up to try to extract a bit more performance.
"It's a car that's given him the confidence to be able to push it closer to the limit than maybe he had in McLaren."
Since Ricciardo's early races before the summer break, the team has added a bit more aero load through upgrades, and the new set-up direction has now unlocked an even more Ricciardo-friendly balance.
In Mexico, Ricciardo was able to use the stronger front end to rotate the car through the corners more to his style - braking a little earlier but riding it a little longer, giving him the grip to turn the front in mid-corner and carrying speed through. The result was being at ease with the car in qualifying, visibly leaning on the front and throwing the car around more.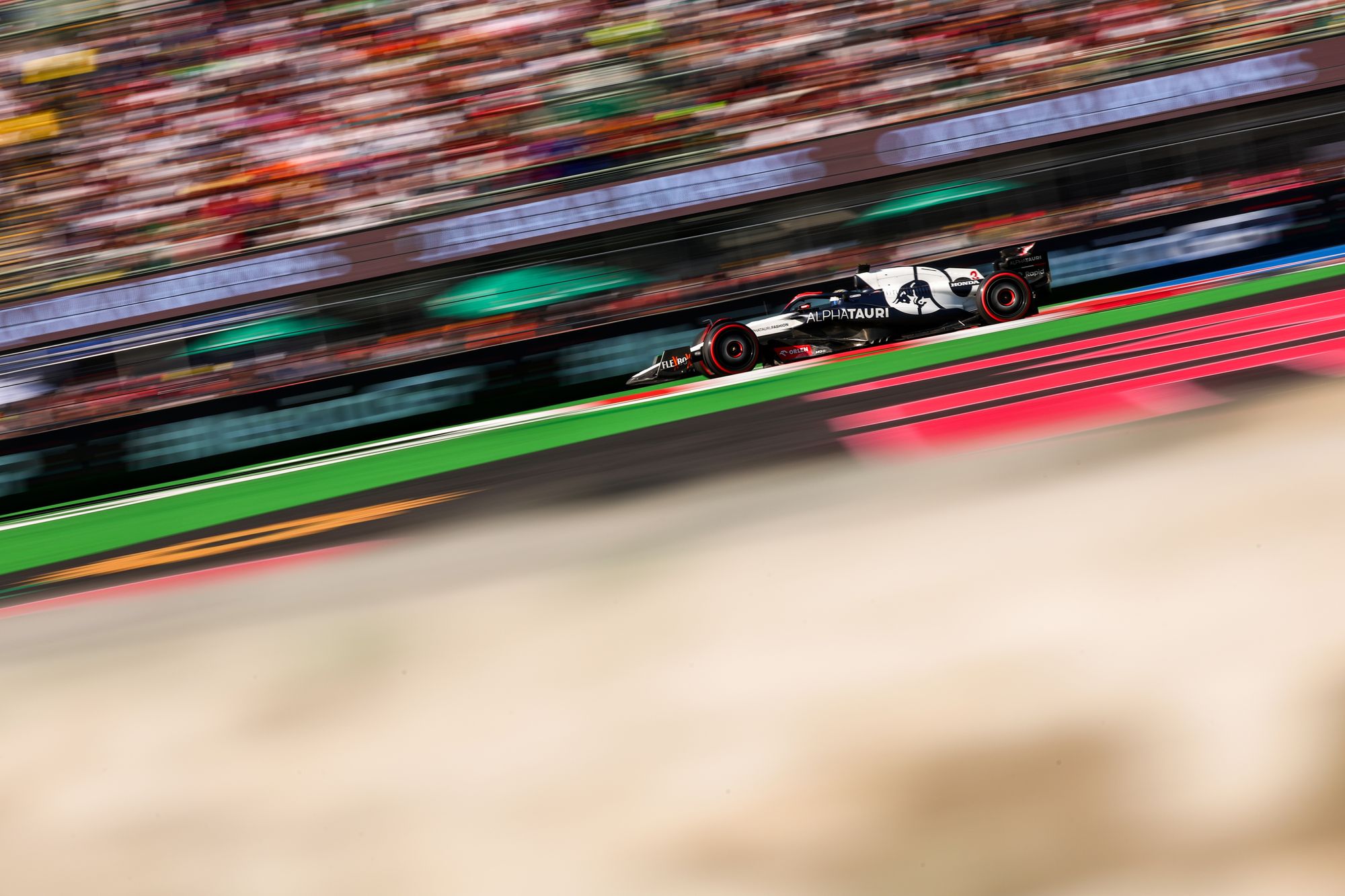 It doesn't mean he was on another level to Tsunoda, who looked like he could have been just as quick were his qualifying not sacrificed because of a predetermined engine change and grid penalty. But it did mean Ricciardo was more at the limit of this car for the first time, and feeling more like his old self.
This continued in the grand prix itself. The controlled tyre management and comfortable race pace was different to the vast majority of his grands prix for McLaren. Were it not for a red flag, Ricciardo probably would have finished fifth – the final stint suggests he'd have had the race pace to fend off George Russell's Mercedes (who jumped him at the restart instead), and Norris would have been too far back to catch and pass him on his recovery drive from the back of the grid.
Ricciardo also looked feisty at both the start and the post-red flag restart, doing a good job amid frenetic runs to Turn 1 and beyond, and even launched an attack on Russell the final lap. It didn't quite come off, but how often did you see him able to try that in papaya?
"It was a little weird, at the start of the stint, I didn't feel as good as towards the end," Ricciardo said of the second part of the race.
"It felt like it took me a little bit to get a rhythm with the tyre. Then the last probably 10 laps, I was able to really start pushing harder. Lando getting George probably hurt George's tyres a little bit, so that brought him back to me.
"It was tough. I probably didn't expect to get that close. When you're that close, you're like 'ah, we could've!'. But he protected well in Turn 4. At one point, I was trying to go on the outside, but I could see we were both going to run off and had to abort the mission.
"We tried, but ultimately, just to be battling a Mercedes at the end, that makes me more happy than just missing out on sixth."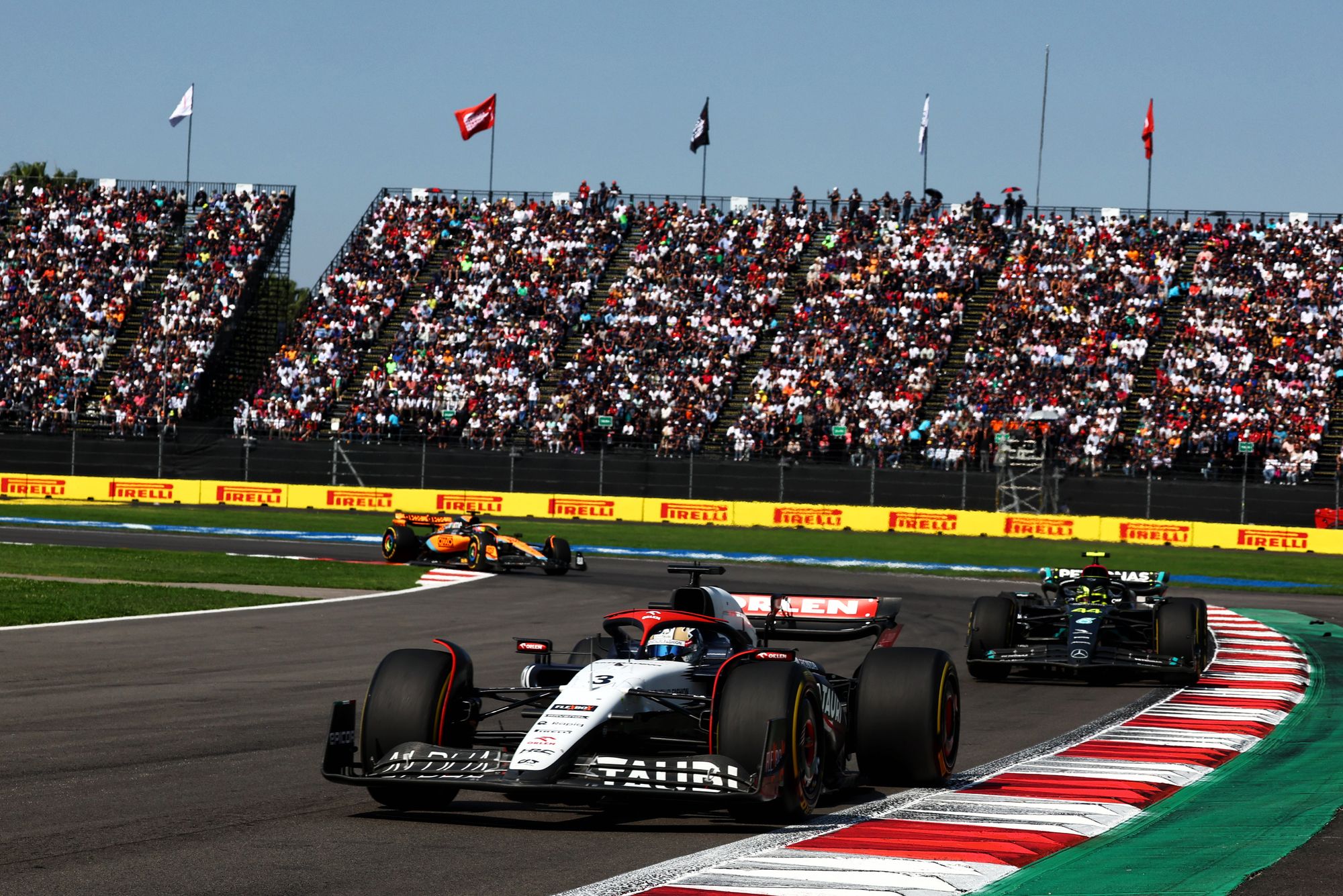 Ricciardo probably does need a Red Bull Racing promotion to start doing that on a regular basis. Getting the most out of the car he has now must be the objective for the rest of the season – and on this evidence, it should be sustainable.
"After last week, it's funny," he said.
"You can never guarantee a good weekend [but] I'm not surprised we had a good weekend.
"I was just ready for it, and I think the direction we went with set-up, I knew that would allow me to have a bit more confidence with the car.
"There's still certainly some things to get out of it. Even in the race, my first sector was a little average, I wasn't very consistent there through the first chicane.
"For sure some things I could improve on, but overall I was very happy with the weekend."