Formula 1 is in discussions with tracks not on the original 2020 calendar as it explores its options to put together a revised schedule of 15 to 18 races this year.
The opening 10 rounds of the 2020 season have been postponed or cancelled because of the COVID-19 crisis and several circuits will not host any racing this year based on F1's new target, and the likelihood of some tracks holding more than one event.
F1 CEO Chase Carey has admitted for the first time that the Austrian Grand Prix venue the Red Bull Ring will hopefully be able to host a second race on July 12, one week after the Austrian GP is hoped to kick off the 2020 season.
That is the first time a double-header in Austria has been formally recognised with a date, although it has been known to be the target for some time now.
Carey told Liberty Media investors in a conference call on Thursday that F1's 'tireless' efforts including being in discussion with "all of our promoters as well as some tracks that are not currently on our 2020 calendar to ensure we explore all options".
Hockenheim, Imola and Algarve have all made their interest in hosting a grand prix this year known, as they want to take advantage of F1's willingness to waive the usual hosting fee because European events will need to take place without fans.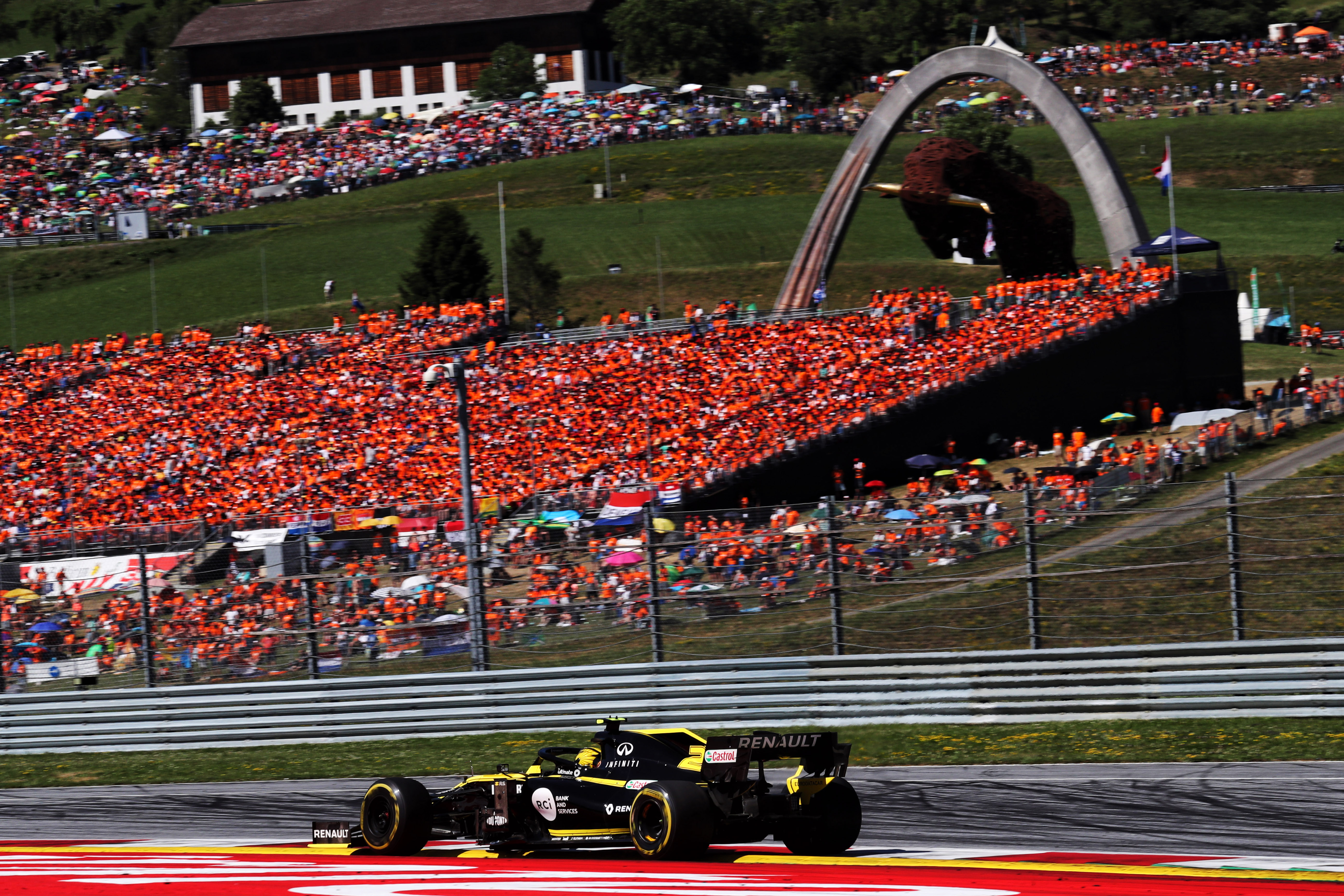 Carey has admitted that "the economics of races, particularly ones without fans, will clearly vary from existing agreements".
Carey has not named any venue specifically but Hockenheim would be the most logical as it was on the calendar until last year, while Imola has not hosted F1 since 2006 and testing venue Algarve is only recently up to FIA standard.
"We have two primary challenges: identifying locations where we can hold the race, and determining how we transport all necessary parties and their equipment to that location for a race," said Carey of the new calendar.
"Our goal is to launch the season on the weekend of July 4-5 Austria.
"It is likely that we race the weekend of July 11-12 in Austria as well."
To address the issue of holding a race safely, F1 wants to create a "biosphere"-style event where its personnel are self-contained and pose no risk to the local community.
Carey said work is ongoing to determine what procedures are necessary to achieve that.
He added: "We feel increasingly positive about the number of locations that will be able and want to hold a race this year."