The 2020 Formula 1 season was capped off by a fairly processional race, although the result itself was quite notable – with Mercedes defeated at Yas Marina for only the first time in the hybrid era, and by a very comprehensive margin.
As the battle for third place in the constructors' standings swung again in the very end, and a few drivers likely made their final F1 appearances, we select our F1 batch of winners and losers for the final time this year.
Winners
Max Verstappen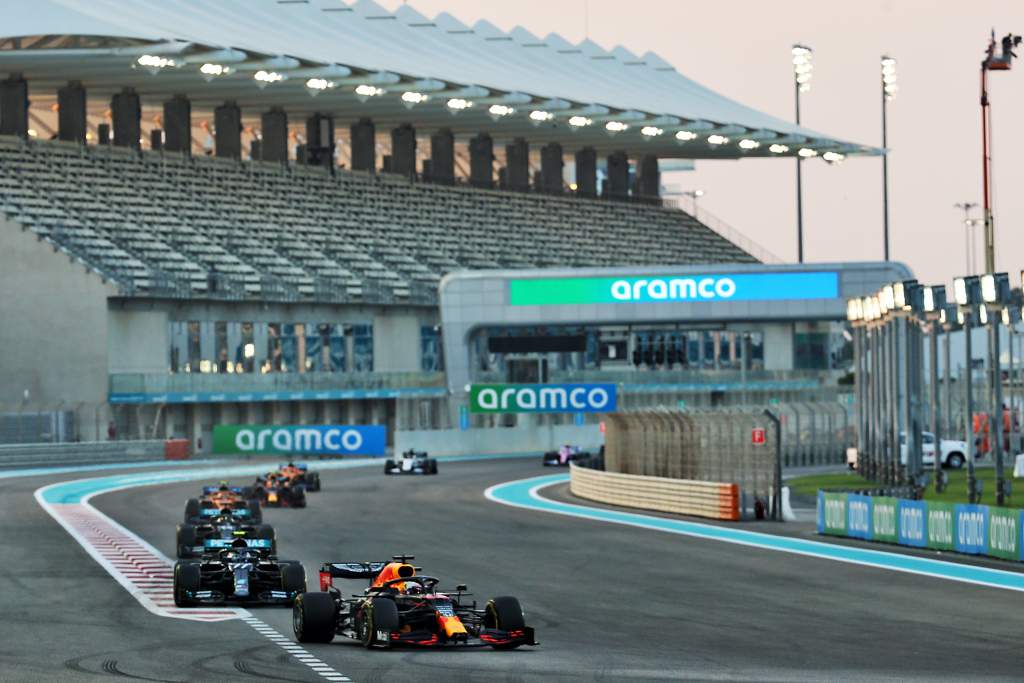 A perfect performance. This was the kind of drive that shows Verstappen can be a proper F1 title threat. He aced the start, did a good enough restart, eased clear and managed his tyres – never once coming under attack from a Mercedes behind.
There's really not a lot to say about Verstappen's drive other than it was textbook. He showed it's not just Mercedes that can make F1 boring and when it comes together he can win with relative ease as well!
This will fire him and Red Bull up massively for the winter. The team needs to not drop the ball in the off-season like it has done so frequently. Verstappen has given it every possible motivation to do a better job. – Scott Mitchell
Alex Albon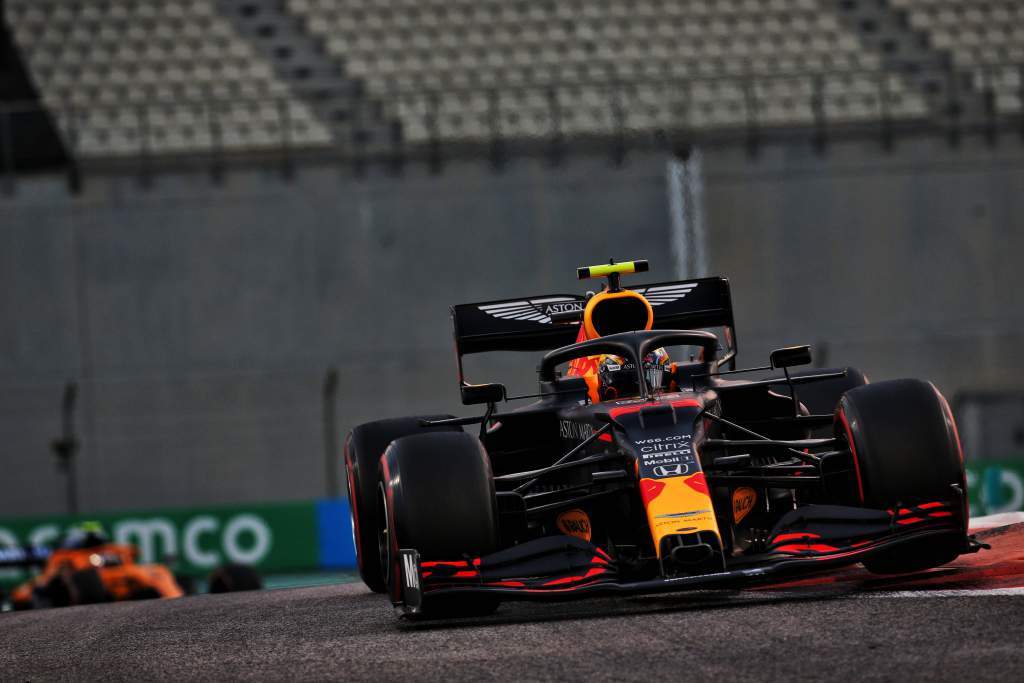 Last week, though it seemed harsh to put it so bluntly, there was no competitive case for retaining Alex Albon. He had an immensely negative body of work against him and was repeatedly underwhelming, showing little sign of sustained progress as every apparent breakthrough preceded another blip.
Well, he saved his best until last. This was not the most emphatic way of breathing life into his Red Bull chances as he was still adrift of Verstappen in fourth.
But he harried Lewis Hamilton to the flag, was a nuisance when he had to be by denying Mercedes a free pitstop or an easy ride to the finish, and put in a respectable performance.
It was perfectly fine – nothing more. But really that's all Red Bull has been asking of him! This type of drive all season would have had him confirmed weeks ago, if not months.
Realistically he's still short of the driver Red Bull needs in that seat. But this was more like it.
At least if he goes, he can say he signed off with a performance that showed he was trying. – SM
McLaren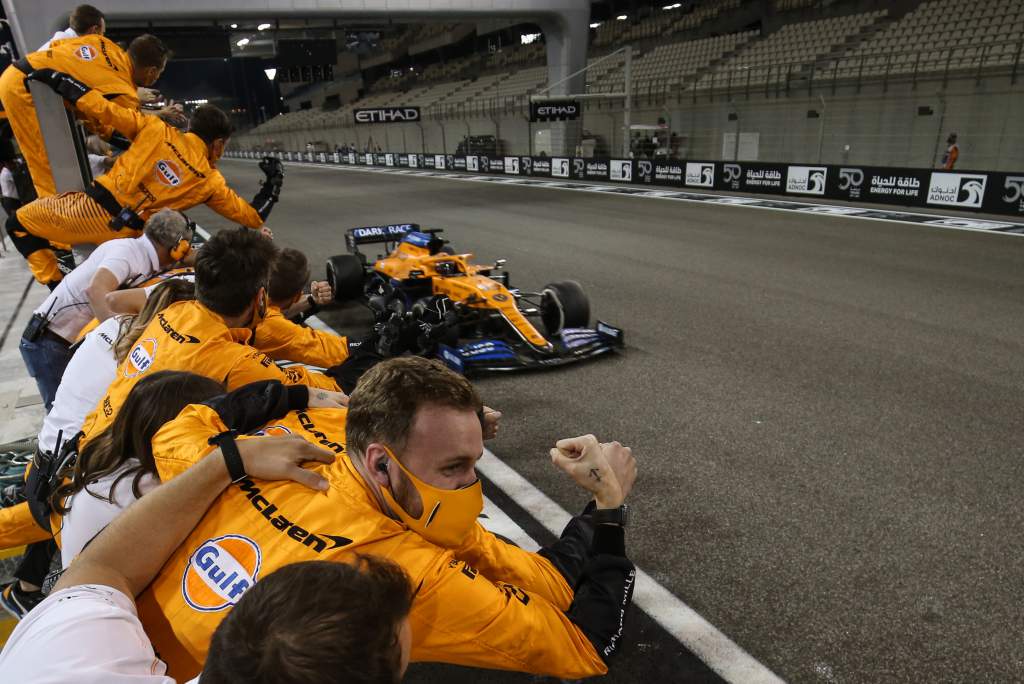 McLaren secured third place in the constructors' championship against a faster car, basically because it was a slicker team and with more consistency across its driver pairing.
It was great timing too, given its announcement of new financing just this morning.
It wasn't only stealth though. In the last couple of races McLaren has redisovered some of its early-season speed.
The mid-season development for homologation, which took it out of phase with its rivals and seemed to lose it some pace, was recovered from in the nick of time.
Its final result is thoroughly deserved. – Mark Hughes
Daniel Ricciardo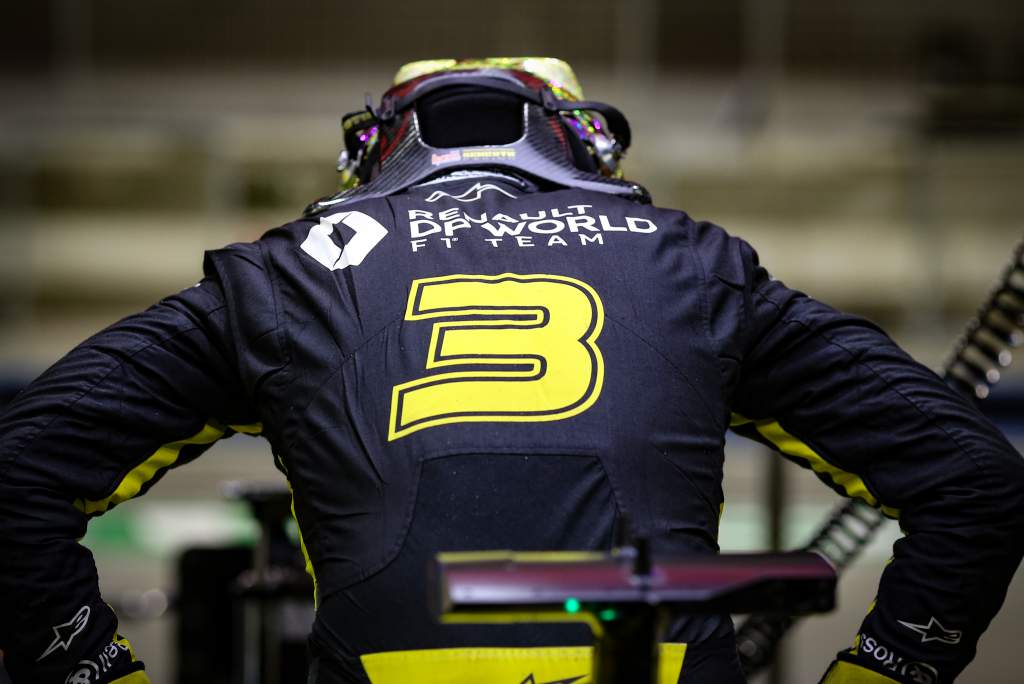 Ricciardo ran 10th in the early stages, having passed Renault team-mate Esteban Ocon, but thanks to starting on hard-compound Pirellis he was able to run long after staying out under the VSC/safety car.
He sat fifth ahead of the McLarens for a big part of the race but when the time came to make his pitstop he was able to emerge in seventh place.
The strategy – which no one else made work – gained him a track position advantage over the AlphaTauris and Lance Stroll. – Edd Straw
Pierre Gasly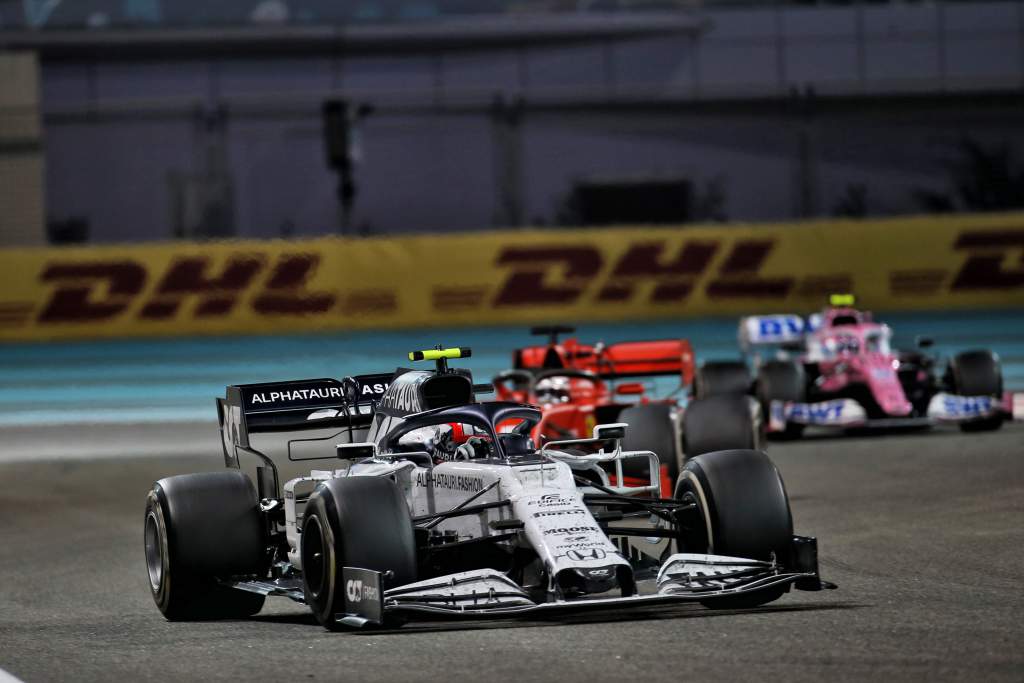 As good as Gasly's 2020 campaign was, it risked ending on a serious whimper as he was pretty roundly outperformed by Daniil Kvyat in the season's penultimate race, the Sakhir Grand Prix, and was then handily beaten in qualifying at Yas Marina, too.
Considering Gasly was something of an Abu Dhabi specialist in his junior career, the Saturday defeat should've stung, and a similar performance in the race would've been potentially indicative of a serious problem.
Instead it was a thoroughly fine drive. Gasly pulled off two brave and robust passes on cars of similar performance on similar tyres – first on Kvyat and then on Stroll – and immediately showed up Stroll further by getting past Sebastian Vettel in no time.
It was only eighth place in the end, but it felt like it was worth more than just four points, shoring up Gasly's position as team leader ahead of Yuki Tsunoda's presumed arrival. – Valentin Khorounzhiy
Kimi Raikkonen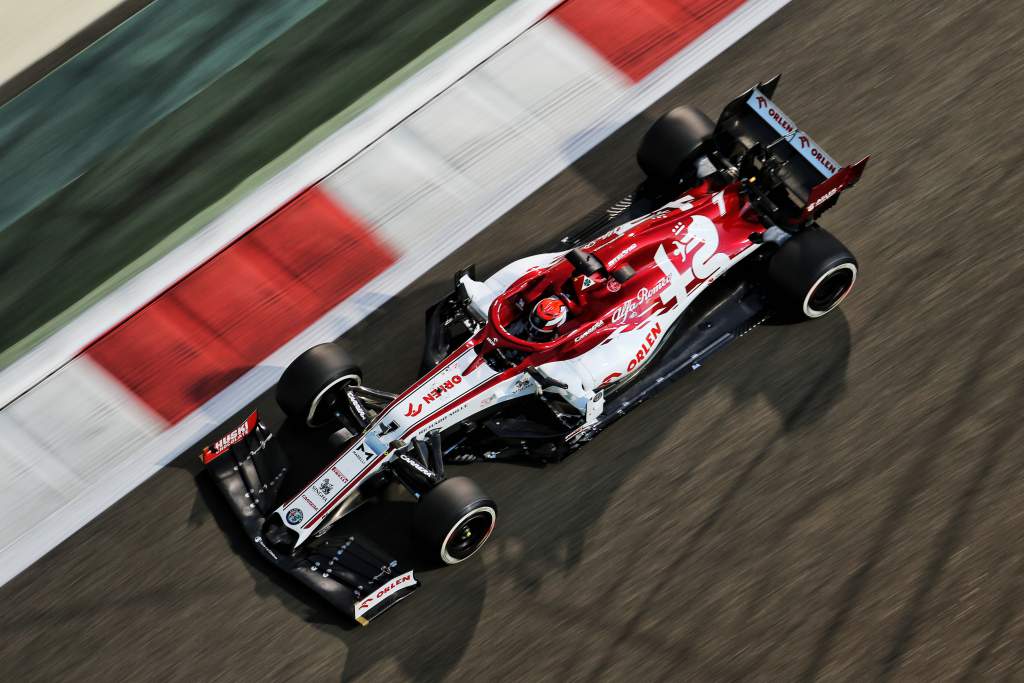 There's still life in the old dog as he rounded his season off by defeating both Ferraris. Not only did he comfortably win Class C, he was getting involved in the tail end of 'B'.
His robust defence of a newer-tyred Charles Leclerc at Turn 8 was quite symbolic as he resisted the passage of time, keeping his Ferrari replacement behind him.
It was only for 12th place, but it was meaningful. – MH
Losers
Racing Point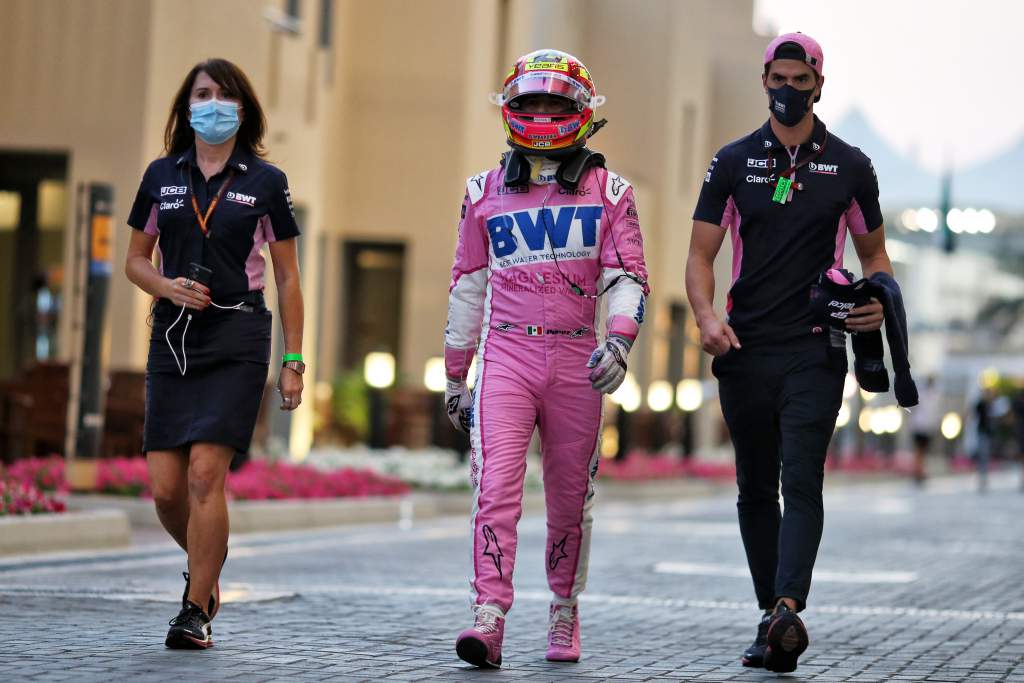 Racing Point headed into the season finale with a 10-point advantage over McLaren in the battle for third place in the constructors' championship, but lost out after a disastrous race.
Sergio Perez got up to 14th early on, having cleared the 'Class C' cars, but retired with a transmission-related failure.
With the team's hopes on his shoulders, Stroll faded after stopping under the safety car and, having been bottled up by the Ferraris, was passed by Gasly and Ocon – as well as being jumped by Ricciardo strategically.
At no point in the race was Racing Point in position to hold on to third. – ES
Lance Stroll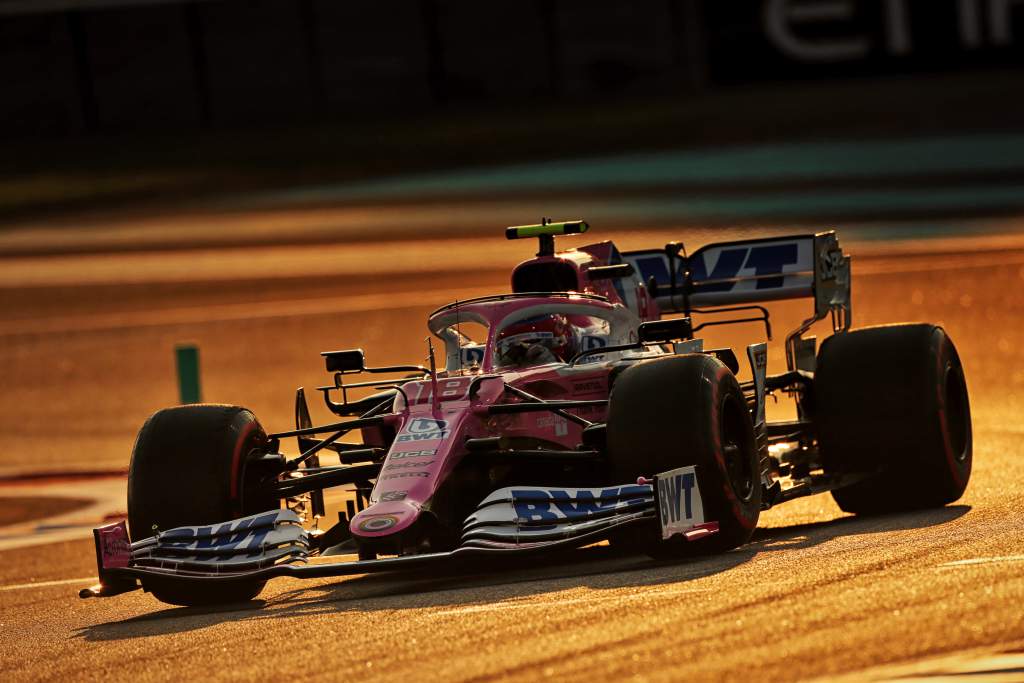 Stroll simply never looked up to the challenge of preserving Racing Point's third place hopes once Perez dropped out.
The Canadian's pace was for some reason not really there all weekend. Even Perez's Q1 lap – which was done purely as a formality, given that he was starting from the back – was quicker than Stroll managed in Q2 or Q3. It was a similar story in the race.
Yes, he lost out in the pits to Carlos Sainz Jr backing up the pack, but it never looked like he had anything in his pocket to right that wrong.
He was complaining about not being able to maintain tyre temperatures, but his engineer sounded a little weary to his comments. – MH
Ferrari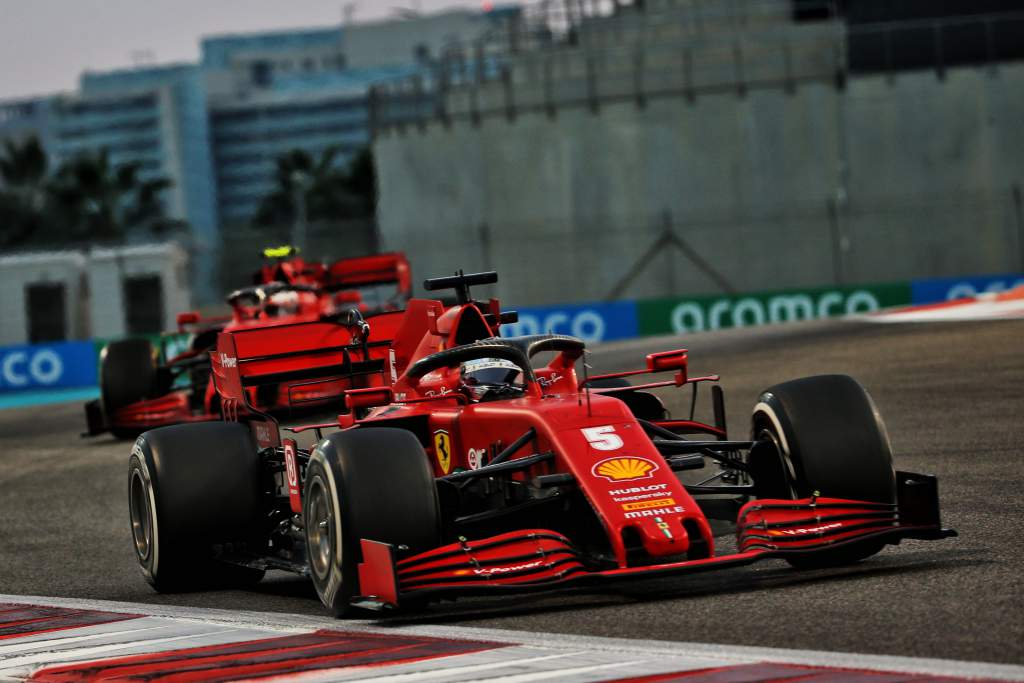 Given Ferrari's pace this weekend – and indeed all season – trying something different with strategy under the safety car did make quite a lot of sense.
It could've paid off if further safety cars had shaken things up again, and it probably didn't make the result much worse than it would've been anyway.
But it also ensured that Ferrari's 2020 ended with a race of its cars being overtaken by teams it used to leave far behind, and finishing only 13th and 14th behind a customer.
Ferrari looked like it wasn't in great shape in winter testing way, way, way back in the different world that was this February. Its reality turned out to be so much worse than it appeared even then. – Matt Beer
Haas
Kevin Magnussen's perky dive down the inside at the first corner and combative opening lap aside, there wasn't much to this race for Haas.
It was left behind by its Class C rivals Alfa Romeo and Williams, and was set to finish in the final two places even before its late hell-why-not pitstops.
Eighteenth and nineteenth doesn't do any justice to Magnussen's F1 career or even Pietro Fittipaldi's very competent stand-in drives.
Now Haas heads into 2021 with a very inexperienced driver line-up and few obvious reasons why its prospects might improve. – MB
Daniil Kvyat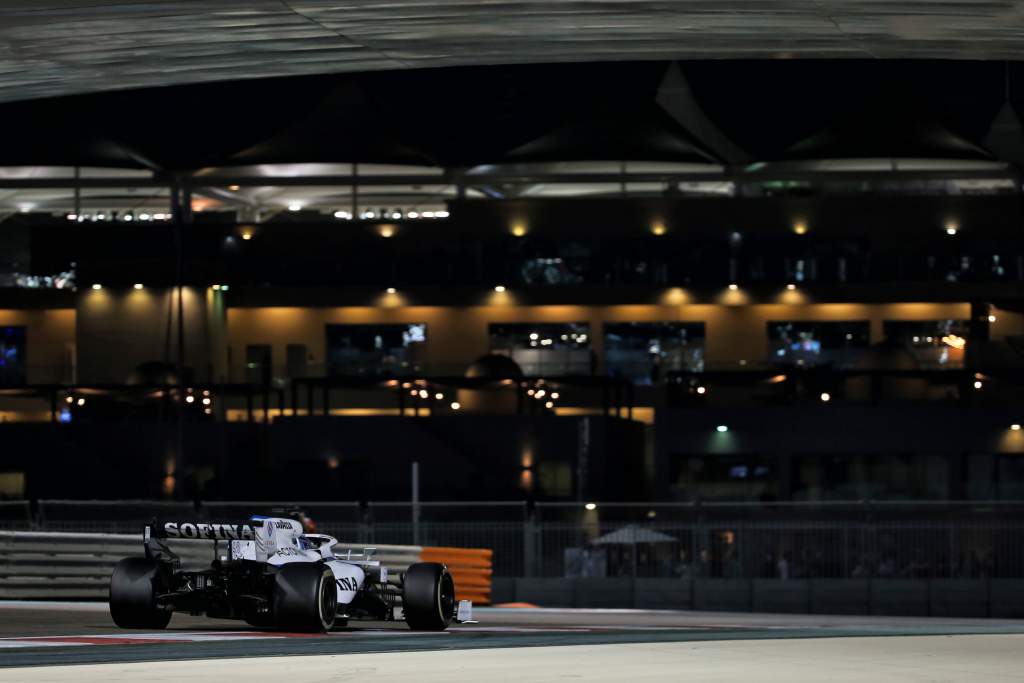 After what he reckoned was probably his best qualifying lap in F1, Kvyat couldn't score points in what could well prove to be his final grand prix.
Having held seventh early on, he slipped behind Stroll and Gasly in the first stint, then was jumped by both Renaults to finish 11th – the 10th time in his F1 career he's been just outside the points. – ES
F1's midfield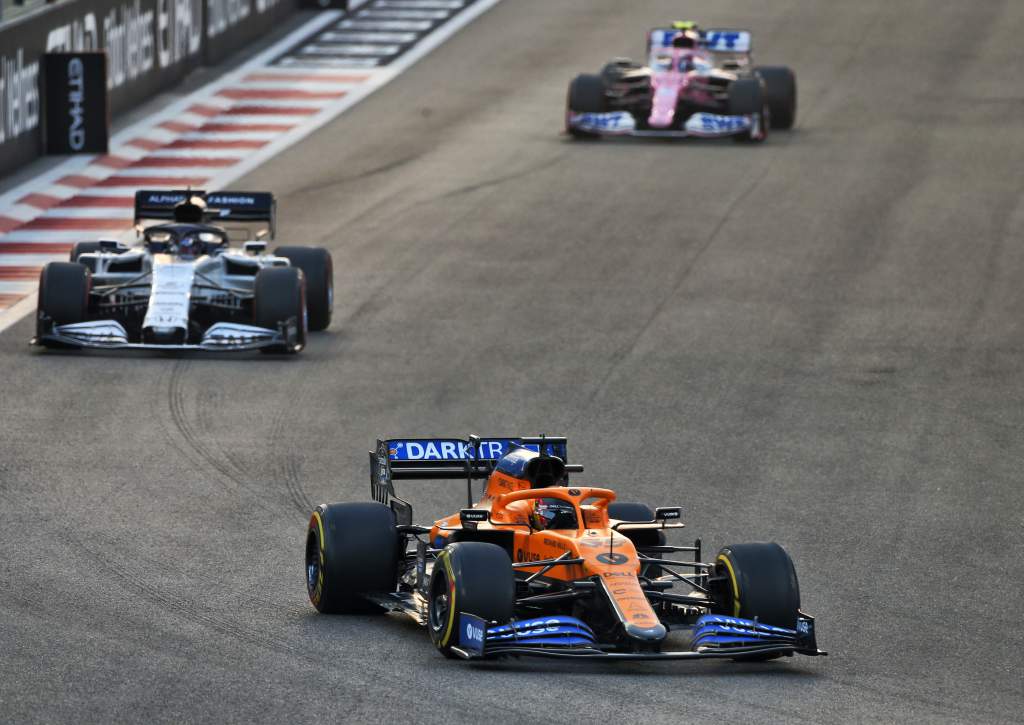 The so-called 'Class B' has had a great 2020, with two of its five teams picking up victories and each of the other three getting cars onto the podium on multiple occasions. OK, among them Ferrari obviously has nothing to celebrate, but the others have clearly made a step forward compared to the usual frontrunners.
Except for in Abu Dhabi. McLaren, remember, qualified within a quarter of a second of pole – but as good as its result in the race was in the context of its battle for third place in the standings, its two drivers finished over a minute behind the winner and over 40 seconds behind fourth-placed Albon.
Some of the detractors of the 2022 regulations have suggested that F1's vision of a more competitive field may have materialised through just a couple more years of ruleset stability – and 2020 as a whole has been an okay argument for that. But the Abu Dhabi GP specifically is a piece of evidence to the contrary. – VK