Who doesn't love a good ghost story at Christmas?
The tale of a long-forgotten 1990s racing driver, one who barely registered a blip on the international scene during an intermittent Formula 3000 career, hardly seems like justification for a Mark Gatiss-style narrated yarn.
But you don't know about James Taylor.
In fact, no one knows about James Taylor. Was he even really called 'James Taylor'?
Where did he come from to share grids with Olivier Panis, Juan-Pablo Montoya and Nick Heidfeld in the 1990s? Why was he obsessed by a particular shade of green? And why was he so fiercely protective of his privacy?
Motorsport is generally a reasonably social pursuit. A concentration of people in one place – the paddock, means everyone is 'known' to some degree or other, especially the drivers. Not Taylor.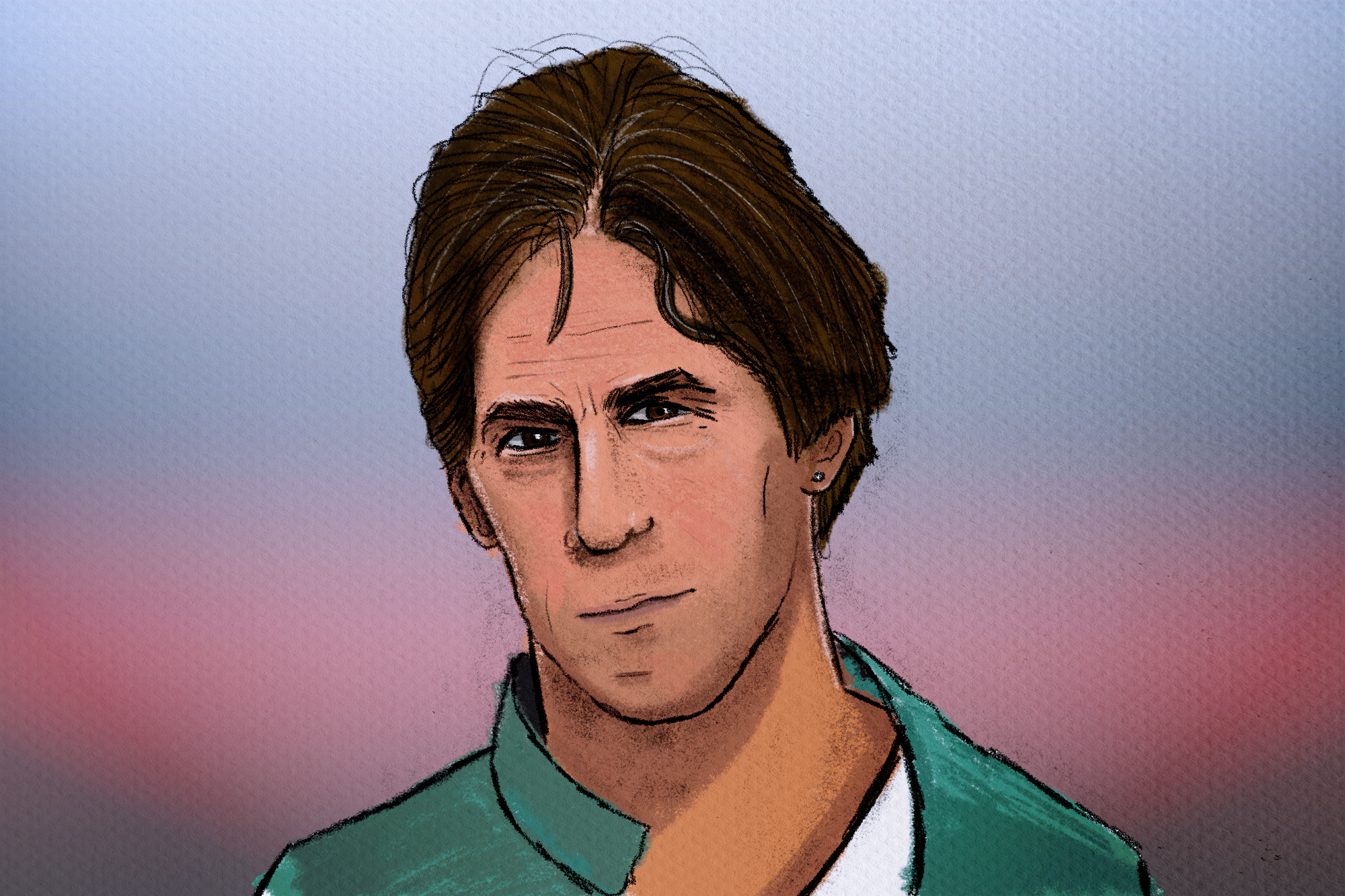 Try tracing any information about Taylor online. He raced in bit-part F3000 seasons between 1994 and 1998 but you'll find next to nothing in detail.
You might get a birthdate of 18th October 1955 on the island of Malta, and if you are lucky one grainy photo of him scowling at the camera. That's it. Ghosts don't leave clues!
So little is known that even those who worked with him had no clue who he was, what he did, or where he came from.
He went to such lengths to protect his privacy that he didn't even allow his own team to have his telephone number or any contact details at all.
It fermented a cult of speculation that has built up around him in recent years, but it looks set to be one that will never be adequately answered.
The teams he drove for in F3000 knew nothing about him. He'd pay, turn up, be slow, and go home.
In researching this racing real-life sporting ghost story, I have heard the following from those that met, or, who at least thought they met had met 'James Taylor': He was the manager of the band Queen; an associate of Duran Duran frontman and racing enthusiast Simon Le Bon; an undercover Interpol officer; an Eastern European drug kingpin; and my favourite of all, he was actually Edward Fitzalan-Howard, the 18th Duke of Norfolk, racing in disguise.
None of these are true and there is not an iota of evidence to suggest any would stand up under scrutiny so they could join the pantheon of obscure racing urban legends.
Yet there is a very tenuous link to the last of those outlandish and unsubstantiated rumours.
Edward Fitzalan-Howard, the 18th Duke of Norfolk also holds the title of the Earl of Arundel, and Taylor is believed to have given his home address to some members of the Vortex Motorsport team as the sumptuous medieval edifice of Arundel Castle.
The current heir to the title of Earl of Arundel is Henry Miles Fitzalan-Howard, known in racing circles as Henry Arundel, who completed two seasons of British F3 in 2008 and 2009.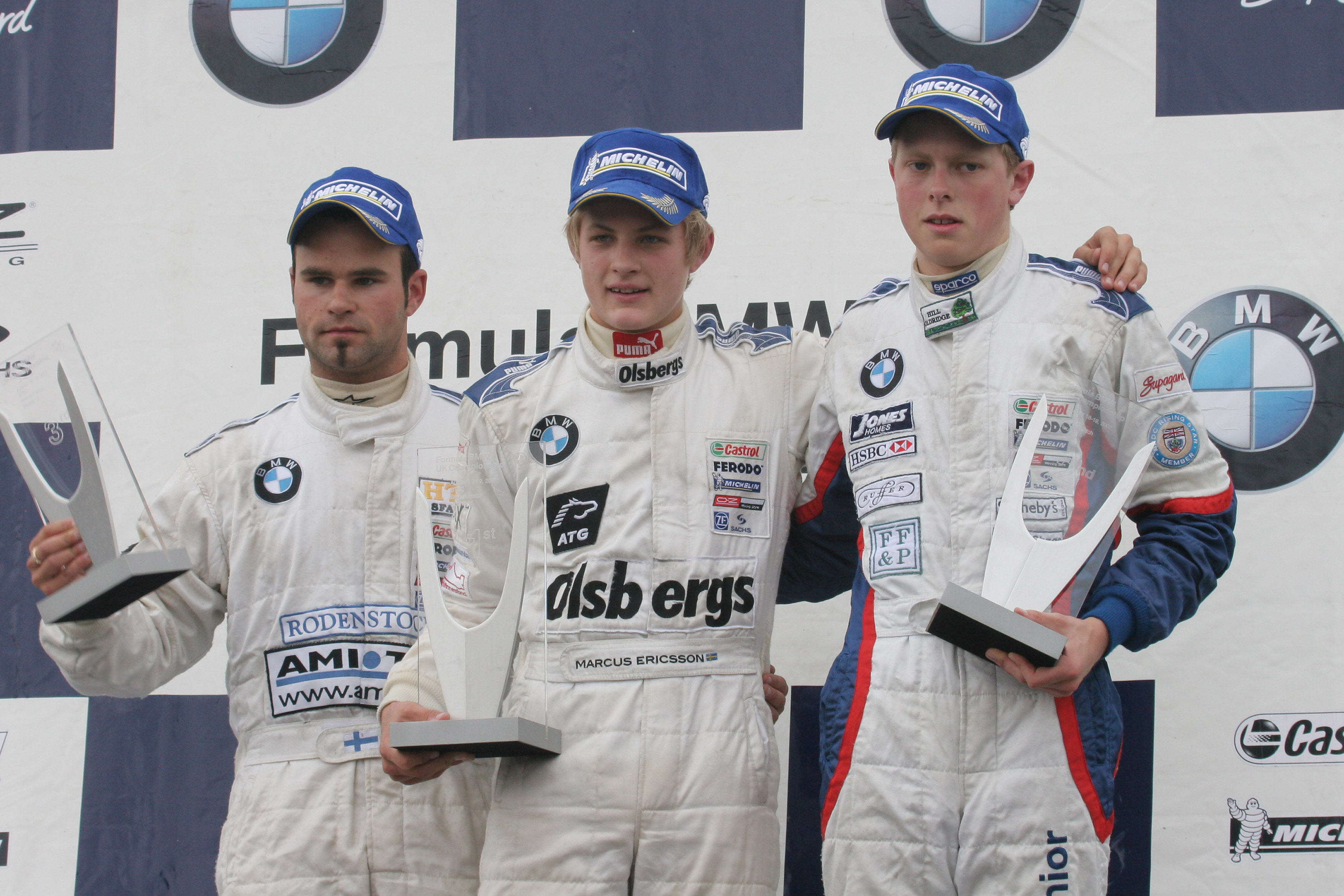 Yet a simple search of Mr Fitzalan-Howard (pictured above to the right of a young Marcus Ericsson on a Formula BMW podium), and the one publicly available image of Taylor suggests that, unless substantial plastic surgery has been undertaken, they are very much different people.
"I have no idea who this guy was or what he did to this very day," recalls Henny Vollenberg, who part-owned the Vortex Motorsport squad that ran Taylor for the early seasons of his F3000 odyssey.
"We knew nothing about him, and he liked it that way.
"He always had the money with him, so really this was all that we concerned ourselves with at the time."
So let's look at what we do know.
Pre-Formula 3000 Taylor had a part campaign with West Surrey Racing in British F3 Class B in 1992. That preceded a significant hike in power to the Interserie scene for 1993.
That doesn't sound particularly remarkable, but here's the thing. He did so by acquiring a Jordan 191 F1 car, which was spec-ed up with wheel guards and a bizarre rear-wing for him to race with.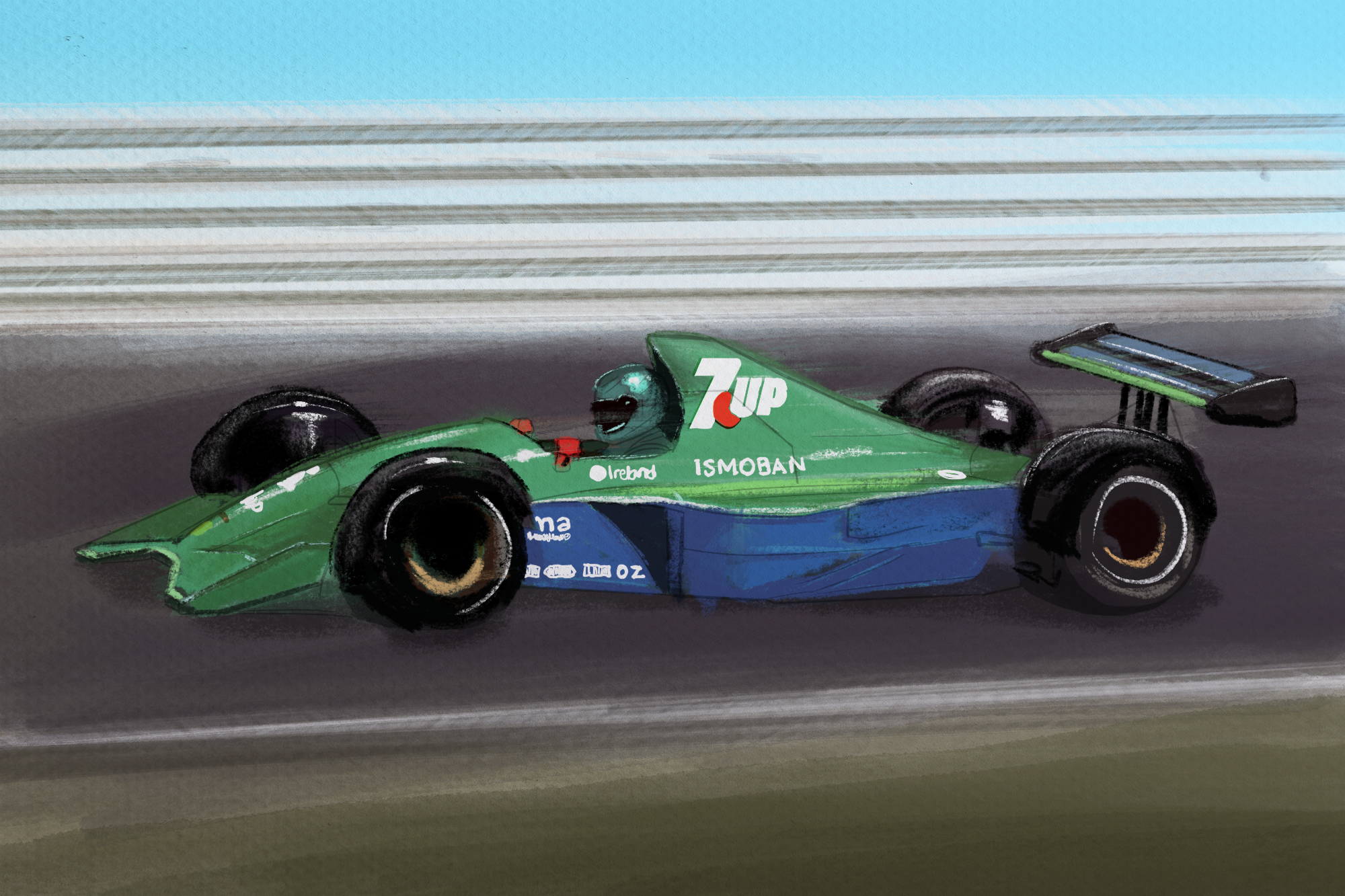 This was believed to be chassis number four, and Taylor then sold it directly to Michael Schumacher in 2002, where it was then placed on loan from Schumacher to a German museum.
In full original 7UP livery and all, Taylor raced sporadically in 1994, entered by John McNeil's McNeil Engineering organisation.
These escapades included a huge shunt at the Most round in the Czech Republic that summer, one which curtailed his Interserie programme and precipitated a focus to F3000.
Astonishingly, the FIA gave him a licence to do so, despite zero discernible results at anything approaching an adequate level of racing.
From sharing grids with equally elderly (in racing terms) and generally washed-up drivers in Interserie, Taylor was all of a sudden lined up on the grid for his first F3000 race at Enna Pergusa in July 1994 alongside Gil de Ferran, Max Papis and Kenny Brack.
The results were unsurprisingly modest. He was on average 4.2 seconds off the ultimate pace in qualifying in his first half-campaign with Vortex Motorsport, at the time managed by current Mercedes F1 sporting director Ron Meadows.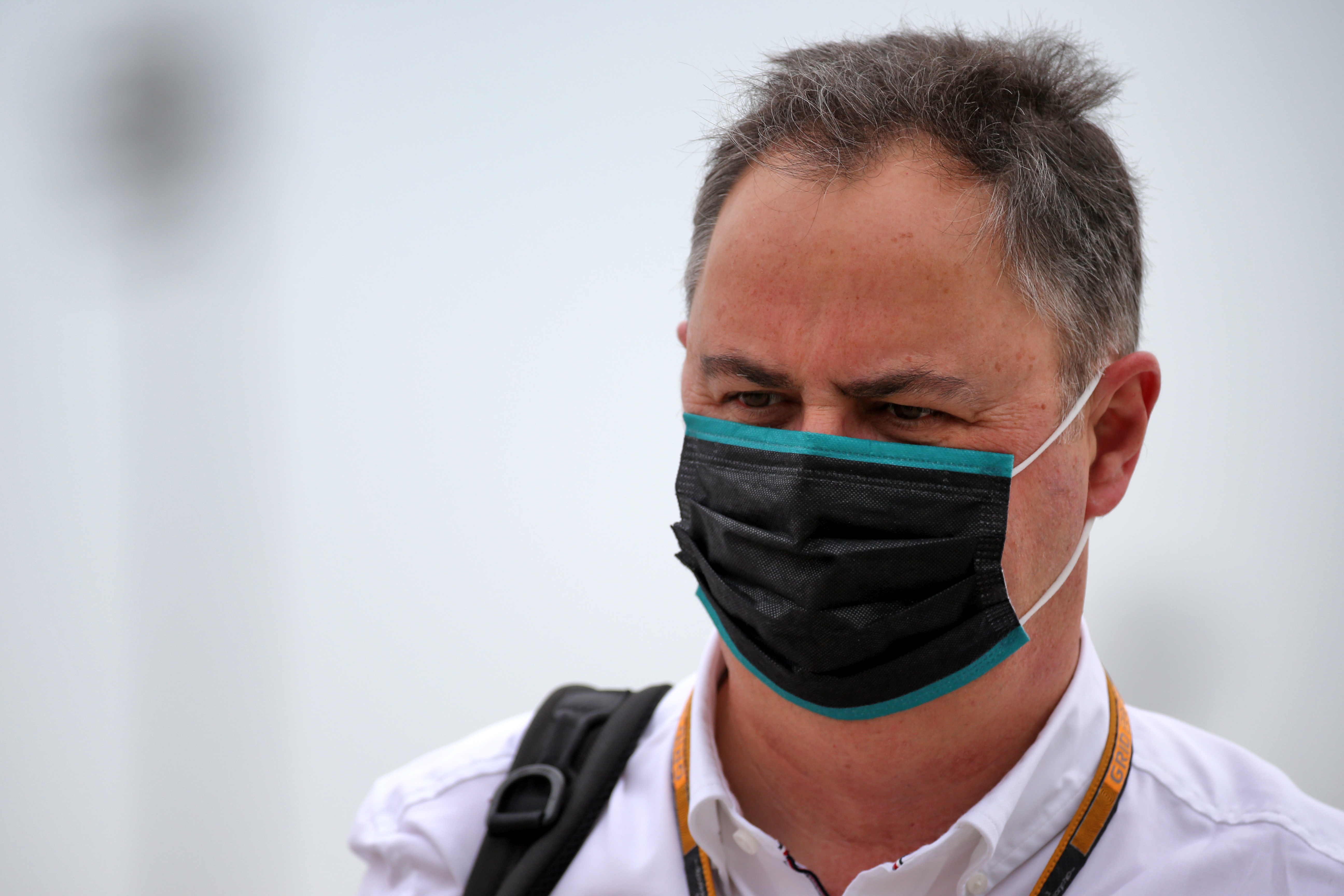 In the races, Taylor was not as obstinate as his Italian gentleman counterpart, the very wayward Severino Nardozzi, who unfathomably wandered into the path of Hockenheim polesitter Guillaume Gomez while being lapped for the second time (and this was the old Hockenheim!).
He 'peaked' with 15th place finishes at Enna and Estoril, barely registering a blip in the media. But that's the way he liked it, as his incognito preferences were only too familiar to his own team.
Paul Heath, who worked as a mechanic with Vortex in the early 1990s recalls Taylor as being "pretty bad" but says that he "wasn't as bad as some others I had encountered".
"There were various rumours about him, that he was connected with the management of pop groups and things like that. I don't think they were true though and I seem to remember he said they were rubbish too.
"He did say to us at one stage, 'if you tried to find out who I am, I'll stop driving for you'.
"I think he got wind of us trying to find out his background or where he lives or something and he said, 'I'm not telling you where I live' and 'if you investigate me in any way, I'll pack it in.'"
This was not your archetypal racing driver then, and Heath's recollections only add to the mystery of who he was.
Heath remembers someone who had "the mannerisms of an 'out there' old rocker hippy, like he was Mick Jagger's brother or something".
"He also seemed to be fascinated by a particular shade of green, because he had green clothes and a green road car. In fact, he also had these really weird green snake-skin cowboy boots and we joked they looked like pimps' boots. He didn't like that too much!"
1995 and 1996 featured more sporadic appearances but 1997 brought both the zenith and nadir of his 'work' in F3000.
Of the seven races Taylor entered, six ended without a race on the oversubscribed grid as he firmly DNQ'd. Then at Spa a miracle occurred.
Not only did he make it onto the grid, at the expense of a C.Horner esquire, he finished the race in a rarefied 12th position.
Admittedly it was the last classified position and he had also benefitted by dodging a cataclysmic Tom Kristensen-triggered shunt at Blanchimont on the opening lap which eliminated half a dozen cars.
A further part season in F3000 came in 1998 when the (estimated) then 43-year-old Taylor again drove a Bob Salisbury entered Lola.
His final race was perhaps his most noteworthy and it had a narrative that involved both Nick Heidfeld and future Red Bull F1 boss Christian Horner in a bizarre encounter at the 1998 season finale at Nurburgring.
McLaren's junior team West Competition were running Heidfeld, who was then up for the title against Super Nova's Juan Pablo Montoya.
The German was stripped of all his qualifying times after it was found he had been running the wrong fuel after a team mix up.
With 33 cars entered and 32 (how many!?) allowed to take the start, it meant the German wouldn't be able to race.
West Competition team manager Colin Morgan, who had offered his resignation (which wasn't accepted by Ron Dennis) over the affair, therefore found himself with an unusual mission on race day morning.
"We had to lobby some tail-enders to see if they would make way for Nick, so on the morning of the race I went to collect this one driver on the team quad bike to give him a lift back from the car park and suggest to him he could withdraw from the race," Morgan tells The Race.
"We'd give him a test in a McLaren F1 road car and all these kinds of things. That driver was Christian Horner!"
Horner didn't fall for the offer and elected to race, and although Morgan doesn't recall the same plan with Taylor, it is likely that at least his entrant Bob Salisbury and by proxy Taylor were offered similar incentives.
None worked, so West took the decision to pull Heidfeld's team-mate Bas Leinders, who would have started 16th on the grid, from the race thus allowing Heidfeld to start from the rear.
"Bas was the sacrificial lamb because we couldn't tempt any of the 'back-row charlies' like Horner and this guy Taylor," adds Morgan.
"It was a bad, bad weekend. It was the lowest point of my career, but Ron had a word with me and said he wouldn't accept my resignation and we went again in 1999 with Nick winning the title, so it all kind of had a happy ending anyhow."
The unmovable Taylor started the race dead last and finished his usual unremarkable event in 21st position two laps down after setting his best lap some 5.7s off winner Gonzalo Rodriguez's best.
Heidfeld came through to a ninth-place finish, but Montoya cruised to the title with a steady third and then headed stateside to a successful two CART Champ Car seasons with Ganassi.
At the other end of the pitlane, Taylor unbuckled his belts, climbed out of his car, walked to the car park, and was never seen again.
Like a ghost, James Taylor barely left a trace on the international racing scene, as modern racing's apparition simply slipped away completely unnoticed.
His whereabouts today are unknown, which is entirely in keeping with his image as motorsport's ultimate shadow.