Mercedes Formula 1 team boss Toto Wolff's extraordinary end of season press conference last week was a mostly heartfelt exploration of how deeply wronged he and Lewis Hamilton felt by F1's handling of the Abu Dhabi Grand Prix.
But there was one aspect where Wolff readily admitted his own misjudgements – and it was one that played a peripheral but memorable part in what happened at Yas Marina.
What now seems like a very innocuous moan from Wolff about Nikita Mazepin being in Hamilton's way during the Spanish Grand Prix made history as the first team to race director message broadcast by F1.
By the end of the season, those messages were a standard, fascinating and sometimes embarrassing part of the TV coverage at every grand prix.
They shed rather too much light on how teams plead their cases and often didn't do FIA race director Michael Masi many favours – laying his thought processes and tone with teams rather too bare.
They were great entertainment at times, eyebrow-raising at others, and didn't often show those making the calls in a good light.
And that's something Wolff now accepts too. His "Michael! No, Michael, no!" as the lapped cars were released ahead of the Abu Dhabi GP's last-lap restart was a visceral indication of everything that was to follow from Mercedes in the fallout.
Wolff's Red Bull counterpart Christian Horner admitted to "screaming" on the radio to Masi for a restart with lapped cars cleared, though if he did reach a screaming stage, it didn't make the broadcast. Just his terse exhortations reached the airwaves.
F1 motorsport chief Ross Brawn is now seeking to ban team bosses from radioing the race director during grands prix in 2022, and in what's effectively a self-censoring vote to save him from his own competitive emotions, Wolff absolutely backs the plan.
"I agree with Ross, but I equally blame Ross and myself because we have been part of the decision making to broadcast more of the channels for the purpose of transparency and entertainment for the fans," he said.
"There is so much going on on the intercom that giving fans a little bit of an overview that of all the little dramas that happen, is the car breaking down, are we having some kind of strategy discussions, was meant well.
"I think we overshot. And I need to take myself by the nose and Christian.
"We were giving us the opportunity to talk to the race director directly and because we fight so fiercely for the interest of our teams, all of us overstepped."
While Wolff has been strongly critical of Masi and even suggested he had no interest in discussing Abu Dhabi with the race director, he conceded that the way he and Horner spoke to Masi during the races couldn't have helped.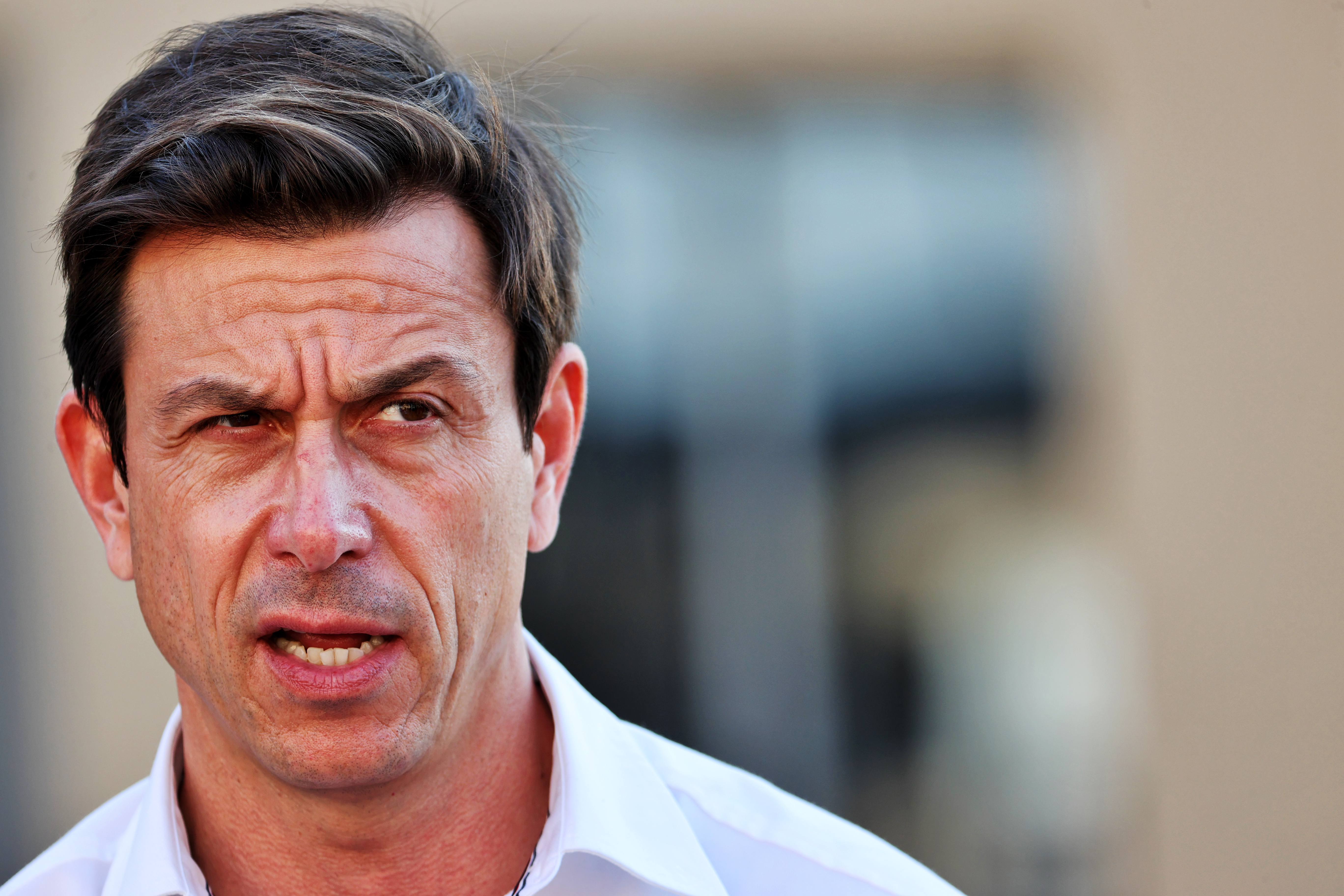 "This certainly was part of the failures this year, that under pressure from the team principals also the race director's life wasn't made easier," Wolff admitted.
"So we need to come back. I think the team principals shouldn't shouldn't speak directly to the race director. It should be the sporting directors.
"I would even go one step further. I don't think that the sporting directors should be lobbying the race director or exercising pressure.
"I think they should be pointing to situations that they might have not spotted, that the race director or his colleagues might have not spotted. But not lobby or pressurise."
Whether that offer of restraint would hold up in the heat of another fraught title fight is up for debate. If Brawn gets his way, it'll be a moot point – leaving the radio exchanges of 2021 as a historic curiosity that won't all be remembered for positive reasons.