The respective mini revivals at McLaren and Ferrari in recent seasons put a lot of pressure on Alpine, as it may now be Formula 1's sleepiest giant.
Cohesive F1 teams with well-organised technical structures, good staff, a competitive budget and strong infrastructure should be able to make progress year-to-year and over a medium-term period.
The early years of the revived Renault team didn't make an emphatic statement that it ticked all those boxes, but it was at least on the right trajectory as it rose to fourth in the championship.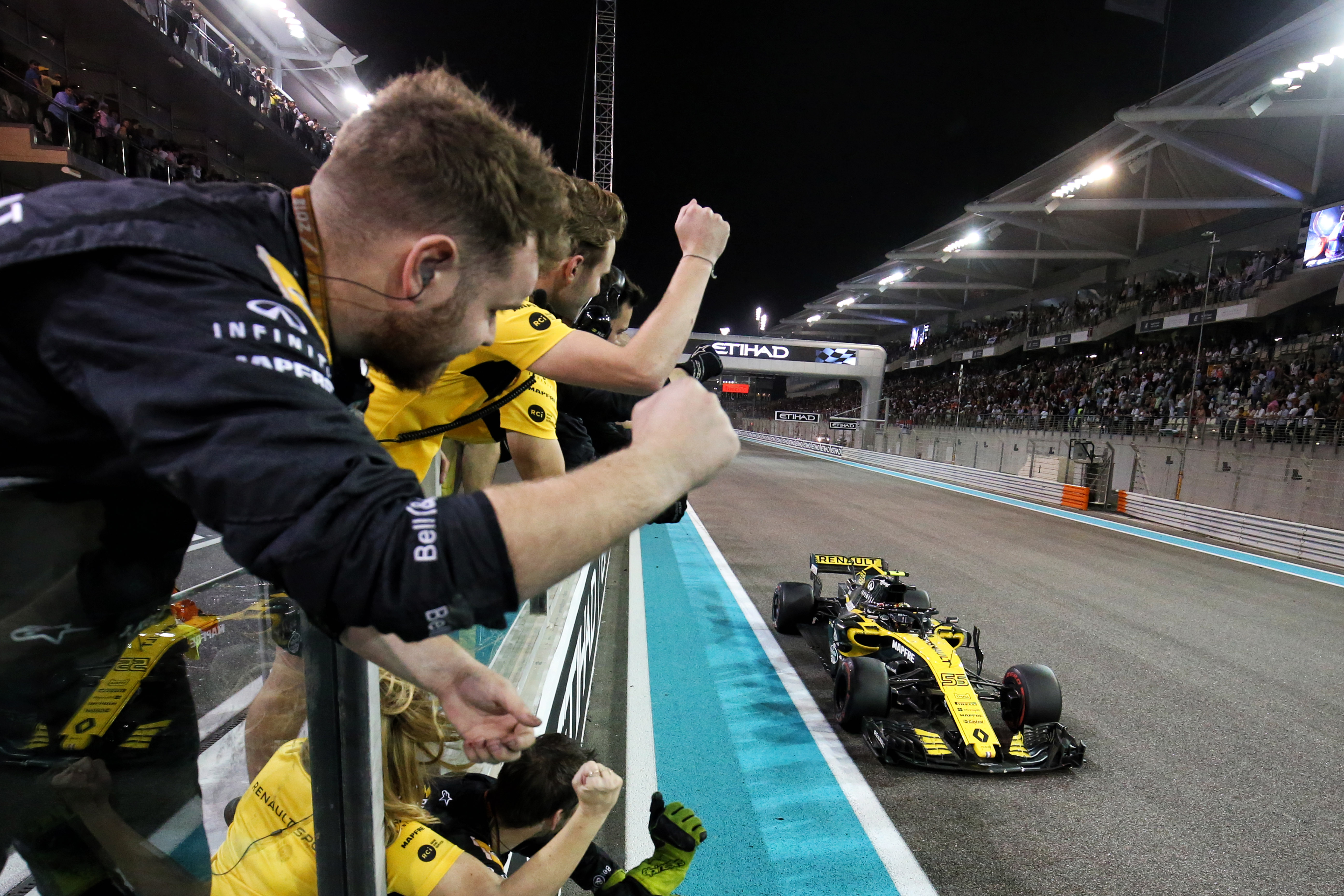 Regressing to fifth in 2019 and staying there ever since means the team slumped into stagnation. In that period, McLaren (and subsequently Ferrari) have not just leapfrogged Team Enstone but pulled well clear.
"We have a lot of the strengths that they have," Alpine CEO Laurent Rossi told The Race late last year. "We don't use them the same way."
Ferrari's 2021 season showed rapid progress is possible in F1. We've long been told that big jumps in performance are unlikely in periods of stable regulation, and development was actually restricted from 2020 to 2021 so the usual freedoms didn't apply – yet Ferrari fixed a good chunk of its ills.
However, it's fair to argue that Ferrari's not a completely fair comparison given it was a well-established juggernaut as recently as 2019 and its form had simply nosedived spectacularly in specific circumstances. So, a rapid recovery was probably to be expected.
McLaren's 2019-2021 progress is a much more telling reference for Alpine. It has a trajectory that the works Renault team was meant to follow but hasn't.
Alpine did hit the milestone of a race win in 2021, which made the first year of its rebrand more successful than any of the five seasons it spent under the Renault name. To have any hope of making Esteban Ocon's Hungarian Grand Prix victory the first of many, it's clear this organisation needs to improve.
One of the things Rossi seemed to identify relative to its more upwardly mobile rivals is a sense of conservatism creeping in across Enstone and Viry.
"It's a question of changing a couple of things here and there, [to have] the culture of being OK with failing, but failing early and learning very fast from it, rather than being afraid of it and just trying to do a safe job, which will probably get you to P5 but you're not going to explore the boundaries," Rossi said.
"That happens a lot. I have several examples like that. And I'm not saying it's absolutely the reality of what's wrong, it's more an observation.
"[But] I have many observations like that, which have proven true in other disciplines. Whether it was at Google or consulting, or at Renault before.
"If you do these things the way you've always done them, you will have the results you've always had."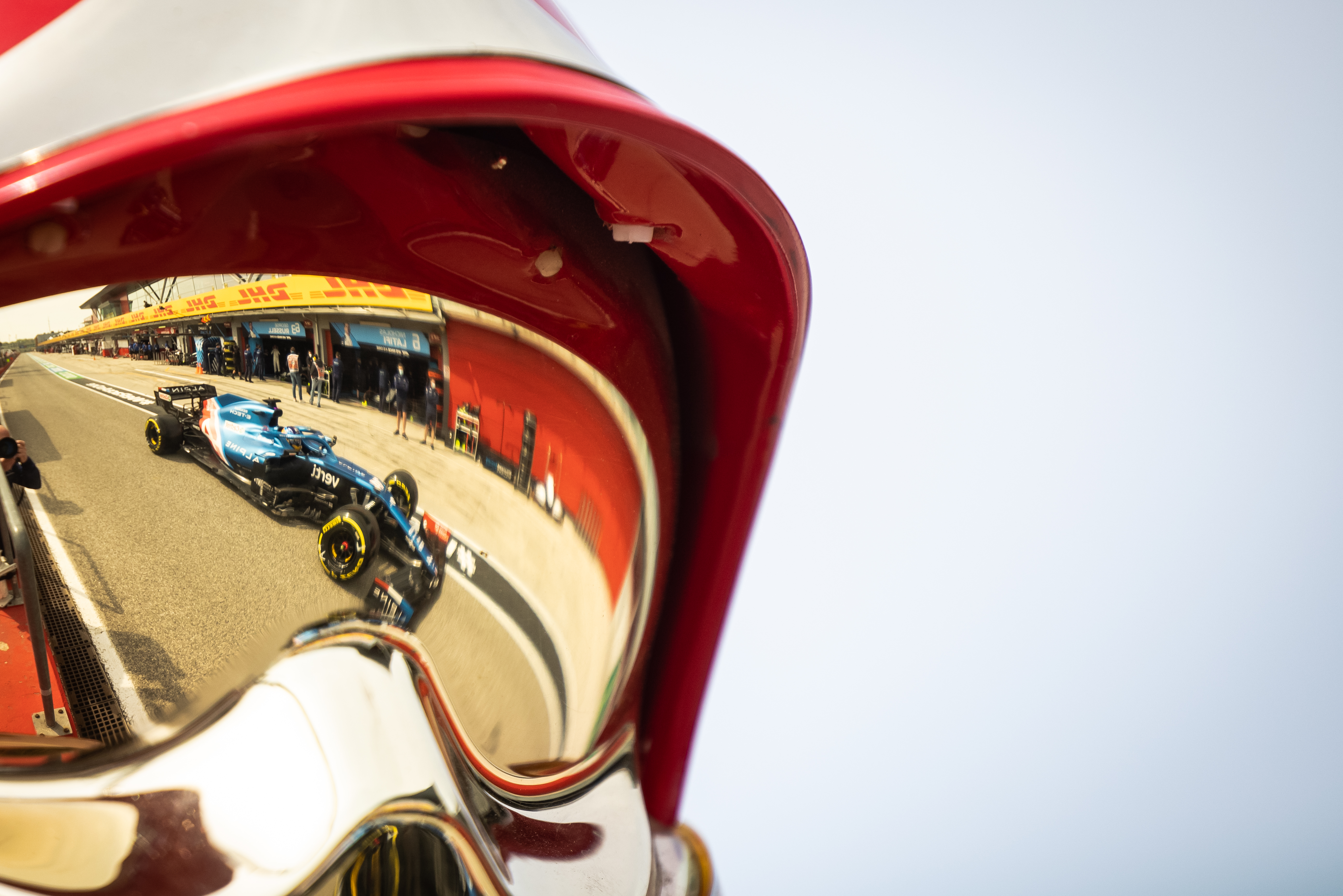 One example of this would be how Renault effectively self-imposed an engine freeze in 2021, rolling over its existing power unit design as it had eyes on a bigger overhaul for 2022 ahead of an actual regulatory homologation that will last until the end of 2025.
It's easy to rationalise that if you're having to choose between two projects. But the other engine manufacturers didn't choose. Honda completely overhauled its engine for Red Bull. Mercedes pushed for big internal combustion engine gains. Ferrari had the most progress to make of any manufacturer and so committed to dual projects that helped hack into its deficit for 2021 while also having a major 2022 programme in the works in the background.
Renault choosing not to do that was a matter of accepting it would regress, because it either didn't have the resources or capability, or it did not want to take on the challenge. Neither reason is particularly encouraging.
The Viry side of this works team has had limitations throughout the V6 turbo-hybrid era. But Enstone has hardly unleashed its full potential either. In the era of the bargeboard, aerodynamic performance seemed to be a permanent area of confusion and was dogged by a lack of progress.
This team has also been hamstrung by knock-on consequences. Its 2020 car had a new nose and front end aerodynamic concept grafted onto an existing chassis, and the technical leadership responsible for the car had left.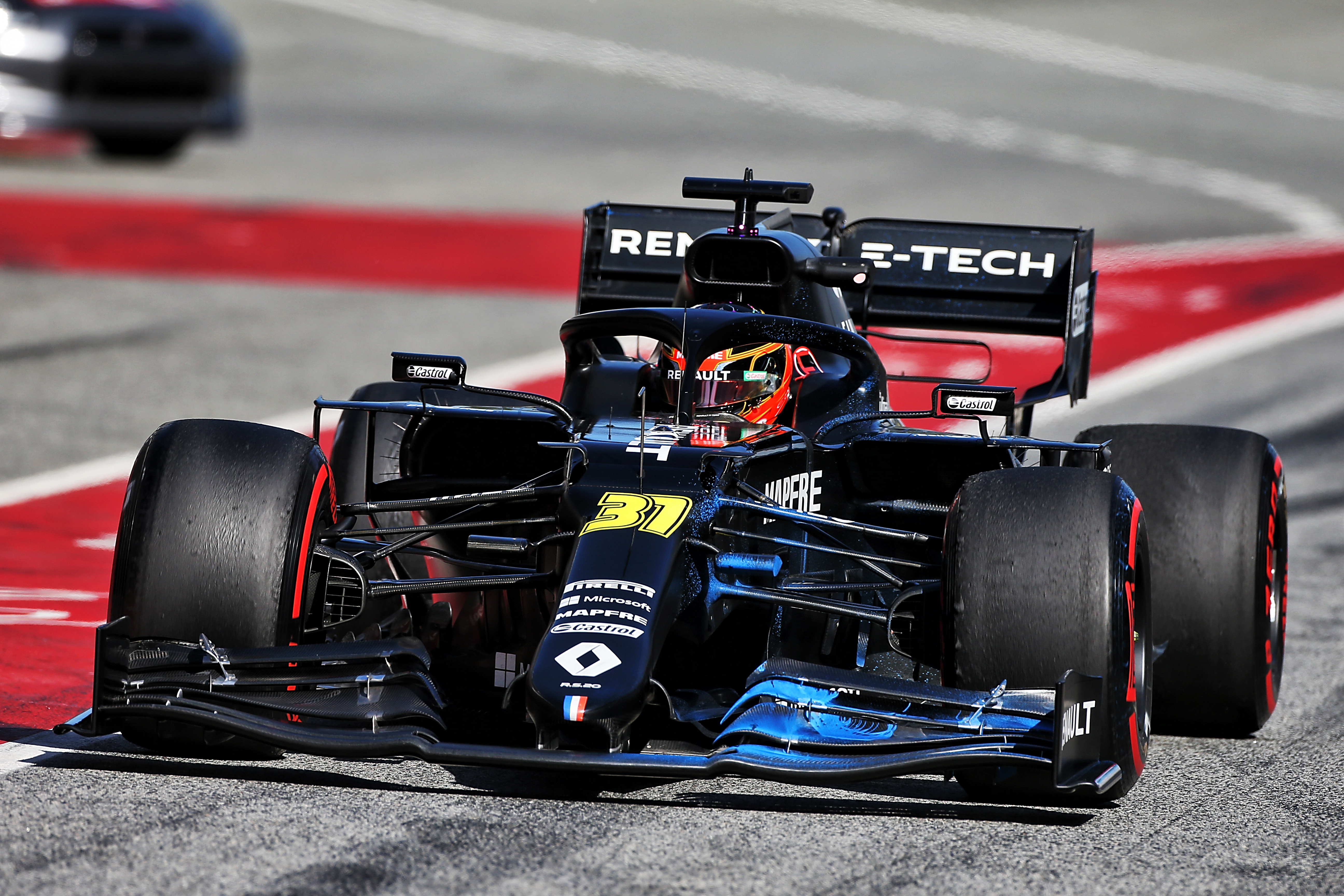 That chassis was rolled over again in 2021, plus Alpine was hamstrung by a difficult off-season that left it suffering issues in the windtunnel.
In that time doubts have grown about whether this is the kind of creative environment that can lead rather than follow existing trends.
Mark Hughes even noted a year ago that Alpine management had to make sure a "fear of failure doesn't impose artificial over-conservative limits on individuals". Now we've heard Rossi say almost exactly the same thing after a year in charge of the team.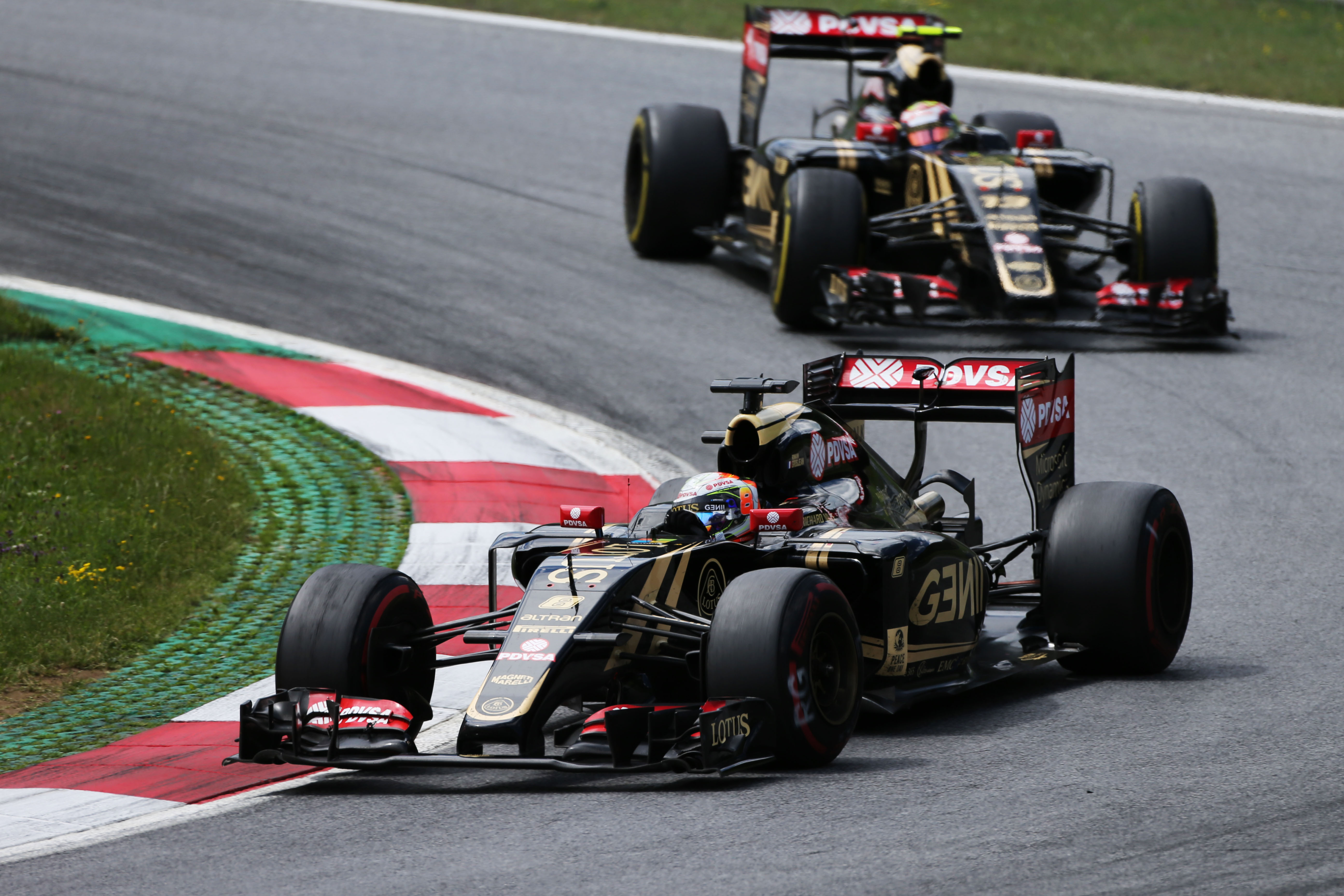 It suggests a team that has got to a decent level again after the decline caused by Lotus's financial troubles but one that has a 'safe' approach. It'll build a solid car and a solid engine. It'll tick the boxes. But will it win?
"On the personnel, the human resources, I think we have a lot going on for us," Rossi said. "We have a lot of people who know racing very well.
"We all need, at any point in time, a bit of reinforcement here and there, because there's a lot of movement in teams. So over time, you lose strength here, but you gain one over there.
"I'm sure we'll always have specific needs to fill in terms of strong knowledge. But more importantly, it's more like how to work a bit differently, and how to put these people at work in a slightly different manner.
"Because we have talents, I am convinced. We just have a process that doesn't necessarily drive the standard to give the best and push to make the limits. It's more like business as usual.
"It's like trying to break a bit the mould and step change the way they are doing things and extract even more out of their talents."
There are already signs – good or bad – of changes happening under Rossi's leadership. He is an interesting person to have in charge of the overall Alpine project, someone with an engine and fluid mechanics engineering background before switching to studying business and going down the corporate route. He described the learning process on the F1 side as "drinking from a firehose".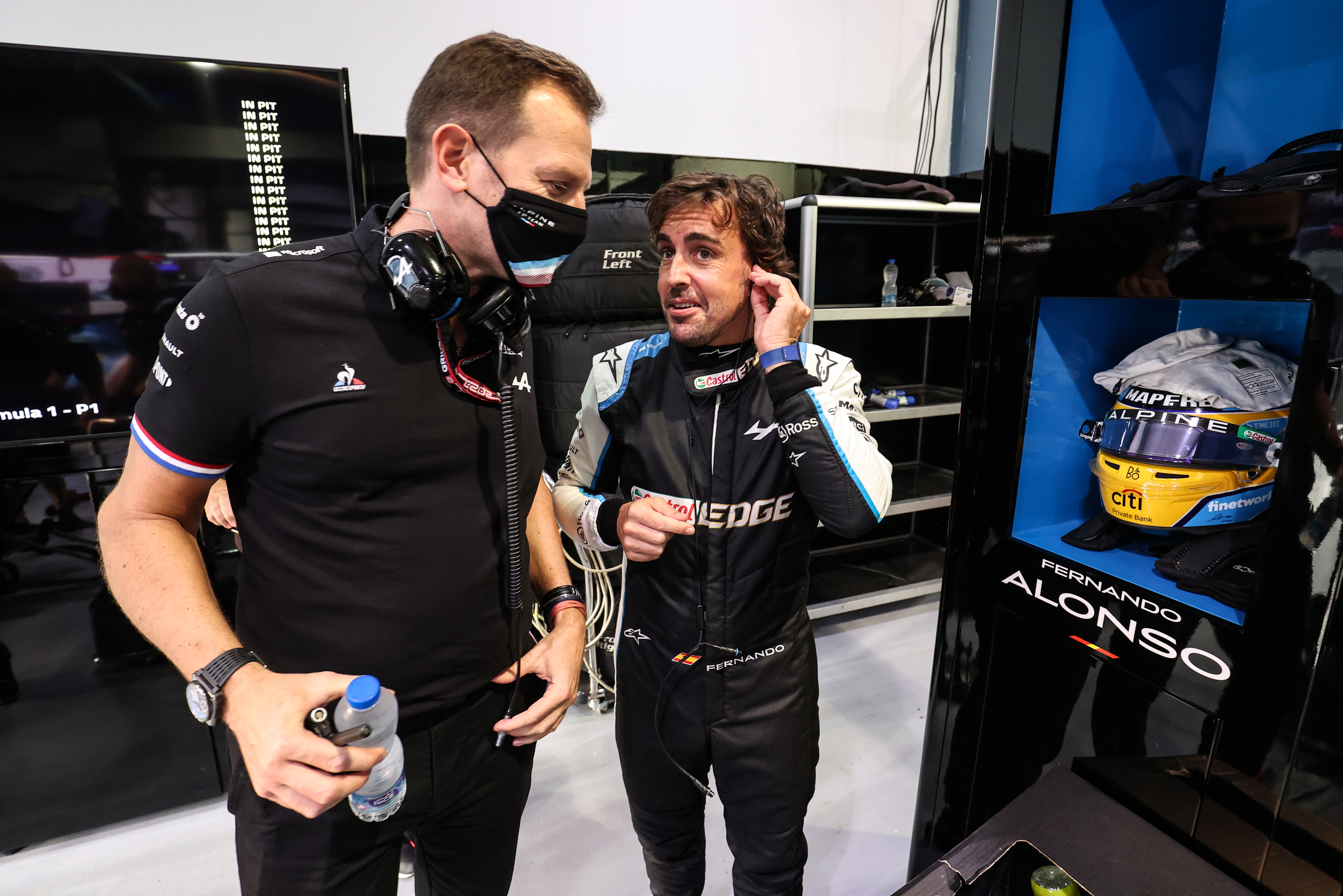 But it is telling that one of the priorities he has identified was a cultural one. He feels that Mercedes and Red Bull have led the way in terms of modernising team working practices and that Alpine probably fell behind. It's also worth pointing out that McLaren and Ferrari have both benefited from massive cultural shifts under their current leadership.
"It's always beneficial," Rossi said. "If you integrate a bit of change, it doesn't have to be full disruption.
"You don't have to make everything different, but you can just open up a bit and start looking at things that you might be better off doing rather than what you're doing.
"I've seen a couple of those things here that I think we could benefit from."
Alpine is in a difficult situation but it is a symptom of past problems and also where the team was around 12 months ago when Renault relaunched the team. That was the opportunity, a year before this new era and at a point where the development work for the 2022 cars had only just begun, to do a big restructure in a way that might kick in for this year.
To hit the ground running in the new era, this is all the stuff that should have been sorted out a while ago. After all, the first work on the A522 started back in 2019.
It's going to be a long journey for Alpine, if it is ever to become a top team. That at least fits with the Rossi era's messaging. It was a few months ago he publicly recognised Alpine was looking a few years ahead to become a frontrunning team, and it was accepted that Alpine was not in a position to take full advantage of the new rules.
But it does mean Renault's works team has kicked the can down the road again. This is disappointing for a manufacturer that has already made a considerable effort building its infrastructure in recent years, whereas the likes of Mercedes customers Aston Martin and McLaren have to wait for major capital expenditure projects to bear fruit.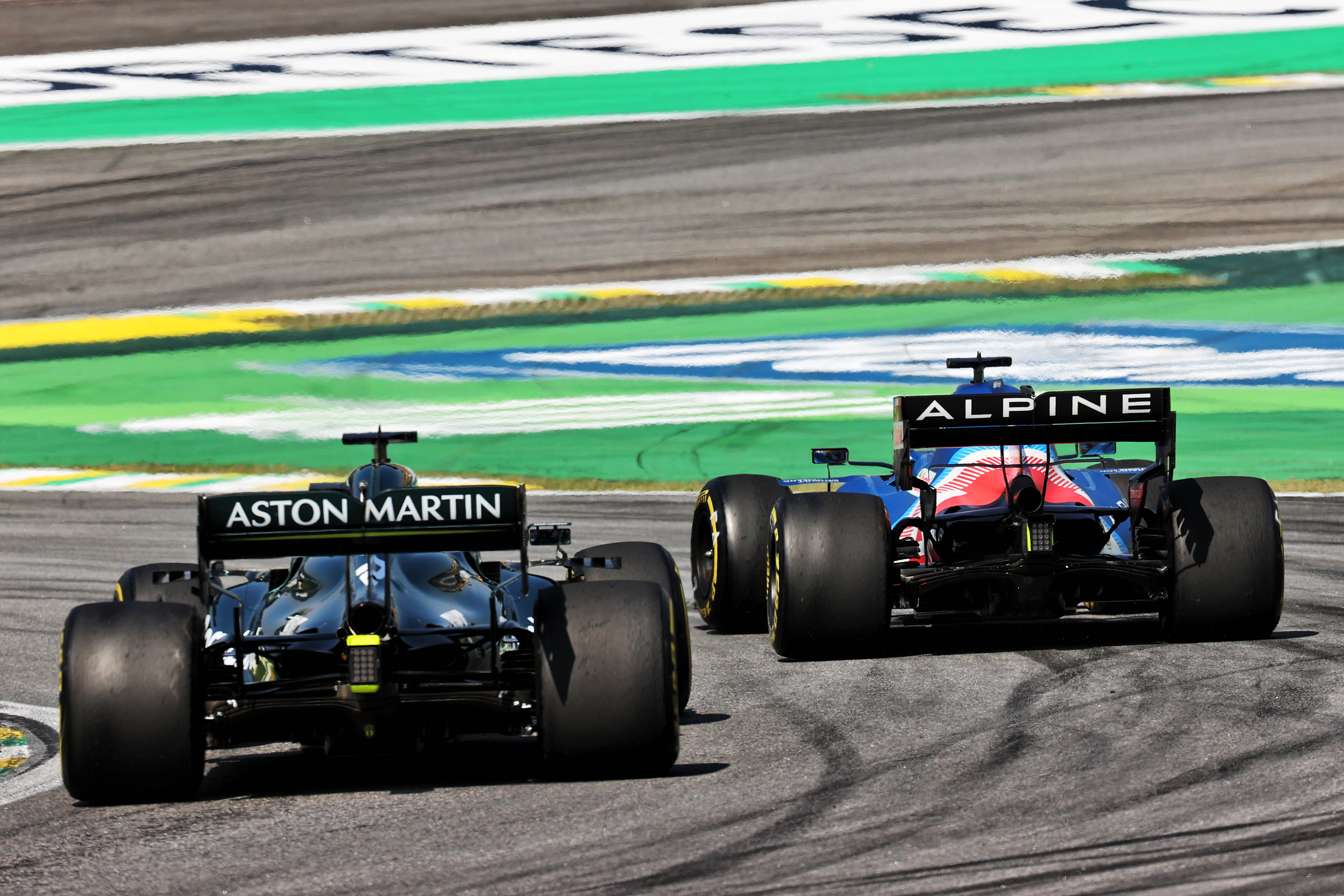 Somehow Alpine has found itself on the same timelines as those teams.
In theory, it does have an ace up its sleeve.
"One of the reasons why we believe that this plan is very likely to yield some fruit is because we are a works team first and foremost," Rossi said. "So compared to all the other midfield teams, we have at least that.
"It is a very decisive differential factor. Because even if the power unit is not the main driver of performance it's still one and its integration into the chassis and the resulting aerodynamic performance is another.
"If you harness that well, you are in very good shape. I think this is one of the things that puts us potentially at an advantage."
The flip side is that Renault's works team has had this theoretical advantage for years and never made use of it.
Since the start of 2016 this team has undergone a quite rapid expansion, developed its infrastructure again and sought to change how it works to maximise that.
It has had to relearn how to be a top team and that process is clearly still unfinished. That's why it has also had various organisational changes, stumbled down development cul de sacs and had fundamental performance restrictions such as rolling over its monocoque and engine designs.
In 2022, Alpine must show signs of eliminating the flawed practices that have resulted in flawed F1 cars and extended the team's midfield stay.