The Alpine Formula 1 team is not currently an advert for stability.
One year on from the rebranding of Renault's works team, three senior members of its management have left – engine technical director Remi Taffin, executive director and de facto team principal Marcin Budkowski, and non-executive director Alain Prost.
Whether he is ousting these experienced people or his actions are driving them to the exit door, Alpine CEO Laurent Rossi is ringing the changes.
There's probably been more upheaval in the first 12 months of the Alpine era than the five years the team spent badged as Renault.
And this is the part where we tell you that, as Alpine, this team has a stability that it sorely lacked as Renault.
To understand this, you need to look past the short-term events on the surface. It's clear Rossi's responsible for an overhaul and it remains to be seen whether it's for better or worse. But right now, the stakes aren't as high for Renault's works team as they used to be.
This team wouldn't be called Alpine if Renault had full faith in its own F1 factory project.
If the Enstone-Viry combination had lived up to the initial roadmap and become a title challenger by now, or at least had some rock-hard evidence that it was capable of doing that, you can make a decent case that Renault's works F1 team would still bear its name.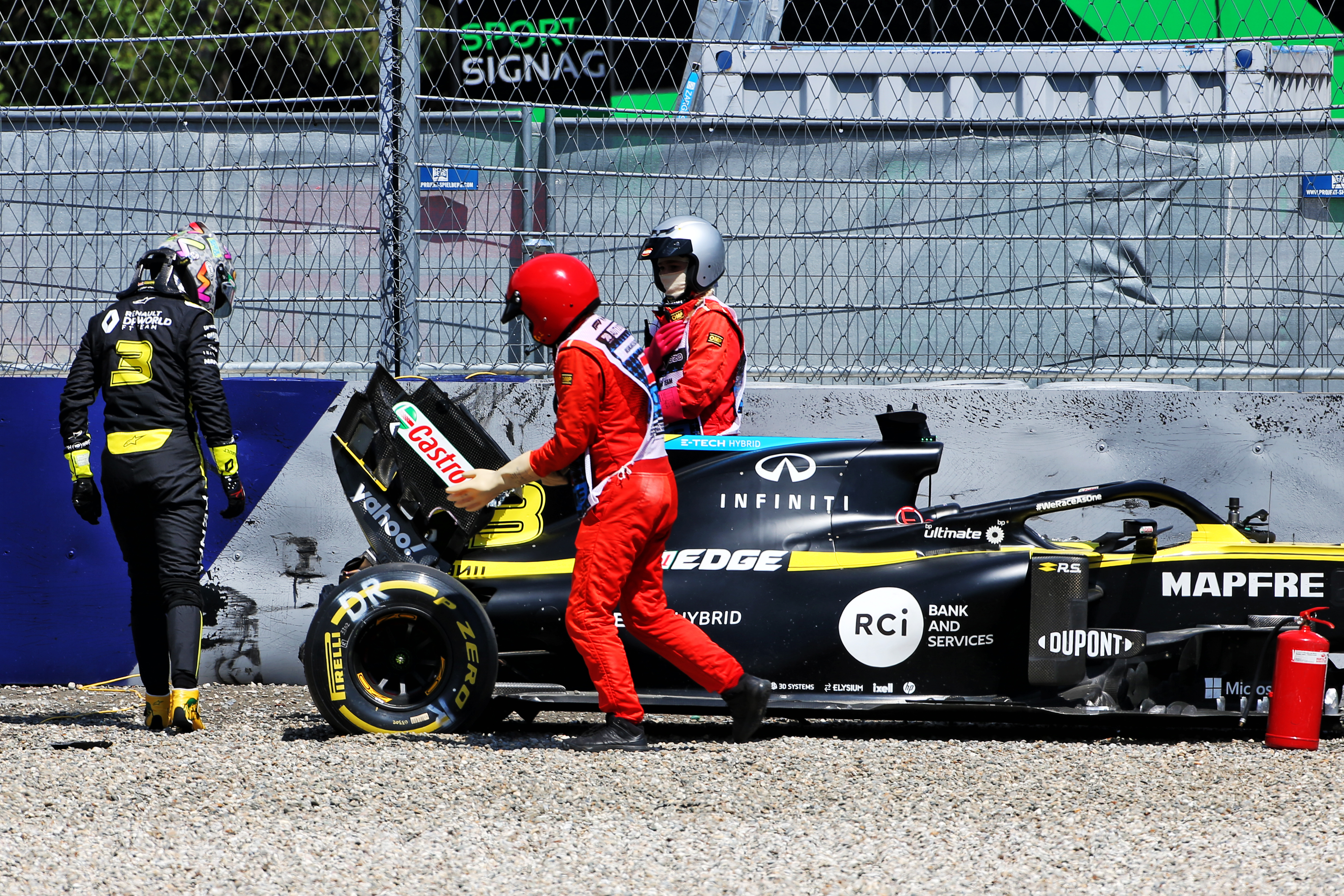 Yes, the sporty Alpine brand would still be a better fit for F1 than the increasingly electric-focused Renault line of cars. But even a well-established brand like Renault would get an awfully good return on investment if it was winning in F1.
The problem is, Renault wasn't winning. It wasn't even close. And in an interview with The Race late last year, Rossi admitted that the future of the F1 team would continually come up as a topic of discussion within the Renault group.
Rossi said: "After two years, if the results are not here and suddenly Red Bull or the likes are investing tons of money, we were like, 'ah damn it, can we follow suit? Can we just invest the same?'.
"And every year the topic was discussed, which is normal in a big corporation like Renault, because we are reasonable people assessing investment every year.
"So every year it was like, 'hmm…'. And it would continue because it's part of the group's DNA, but every time it was like '[we are] not sure'."
Rossi described this as an "on-off" commitment and said F1 was something Renault struggled to get the right return on investment from.
"Renault was part of the furniture," he said. "For us to gain something out of this involvement in Formula 1, we would have to win the championship. And you just don't decide that. It's a lot of work.
"So, we were wondering whether Renault was really extracting as much as it was hoping for from Formula 1."
The Alpine rebrand was such an elegant solution because it's so niche, it gets brand value just by being in F1 without needing to win titles. That's hardly the most competitive of outlooks – and ironically Alpine has since won a grand prix, thanks to Esteban Ocon in Hungary last year! – but it's the truth.
And with the investment already made in Enstone and the Viry facility well-established, Renault was not keen to just toss everything aside. Especially with F1 making sweeping changes, principally introducing the budget cap that made it cheaper to compete in.
The budget cap also put a finite spend on running an F1 team – at a low enough level that a team like Renault's should really be able to offset it through sponsorship, prize money and a customer team or two (something it is still working on).
This made an F1 programme more sustainable. And when new Renault boss Luca de Meo was devising a preferred corporate strategy to make the most out of each of its brands, it became an obvious move to align the F1 team with a "sports premium" entity – that's something Renault Sport never managed to be, but Alpine was the obvious answer.
"It could be suddenly very logical to attach it to a brand that needs the visibility," said Rossi.
"If you look at just the product, an Alpine is better suited when it sits at the table of an Aston Martin, McLaren, Ferrari, than Renault.
"I don't want to be dismissive because I'm a Renault employee, I was born Renault, I would probably die Renault. But frankly, an A110 is more legit to sit at the table than a Kangoo or a Clio!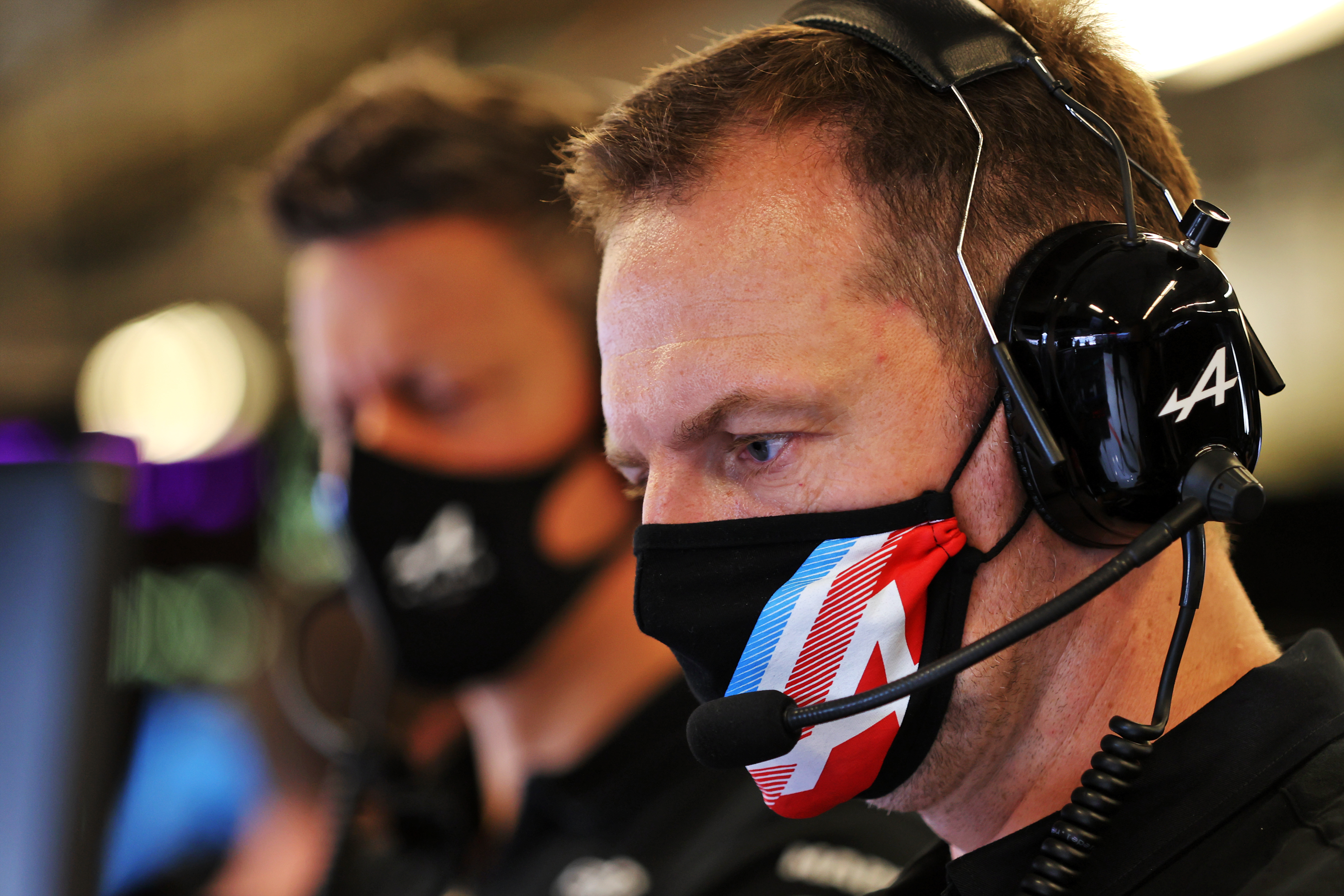 "Since we're thinking also brand-wise, it makes more sense to associate Alpine with F1 and motorsports because it gives us the visibility, the credibility, and it's normal for Alpine to be here [than Renault].
"For all those reasons, we decided that we should do that."
Rossi describes it as "killing five birds with one stone" and by last year, reckoned Alpine's brand recognition was "soaring through the roof".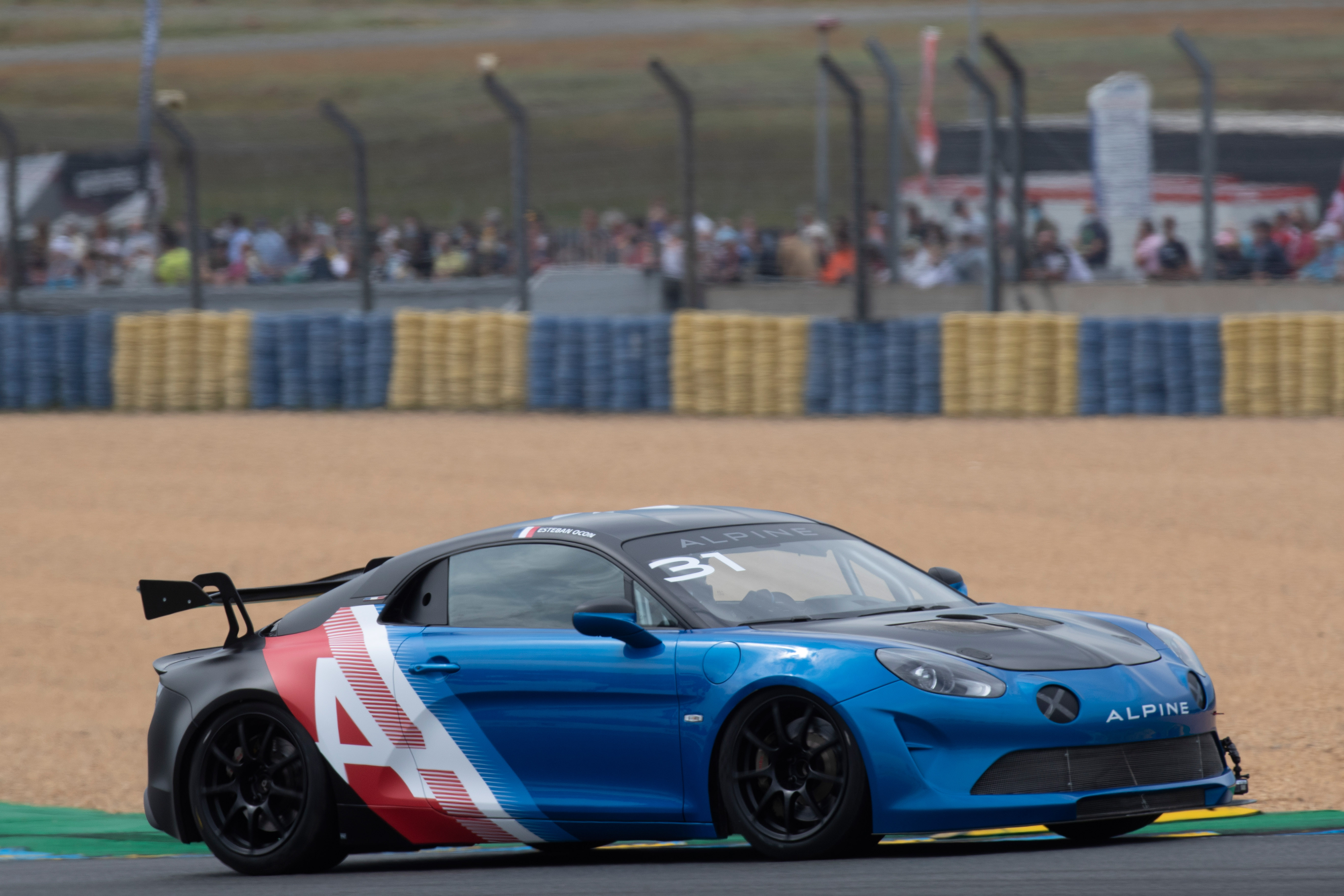 At the start of this week, Alpine announced its sales figures for the first year since the strategic plan that included the F1 rebrand: up 74% with 2659 units sold.
The upshot is a works F1 programme that seems to have more boardroom support than ever – or at least, won't be subjected to the same rounds of questioning for "five to 10 years".
"Here it's a totally different ball game," Rossi said.
"Alpine and F1 are the same, F1 is at the core of what we want to do, it's our big totem, and for five years, very likely 10 – Luca said for eternity! – we will not put that into jeopardy.
"And actually, that gives us the runway in terms of saying 'next year we want to be there, in two years we want to be there'. And that's how you build performance, not changing things or questioning things every other year.
"That notion of mid-to-long term vision, stability, consistency, is ingrained in what we're doing, and Alpine is the best support for that."
The consequences of flaky commitment are severe. In fact, this era of the Renault works team is struggling as a direct result of the previous era coming to an end.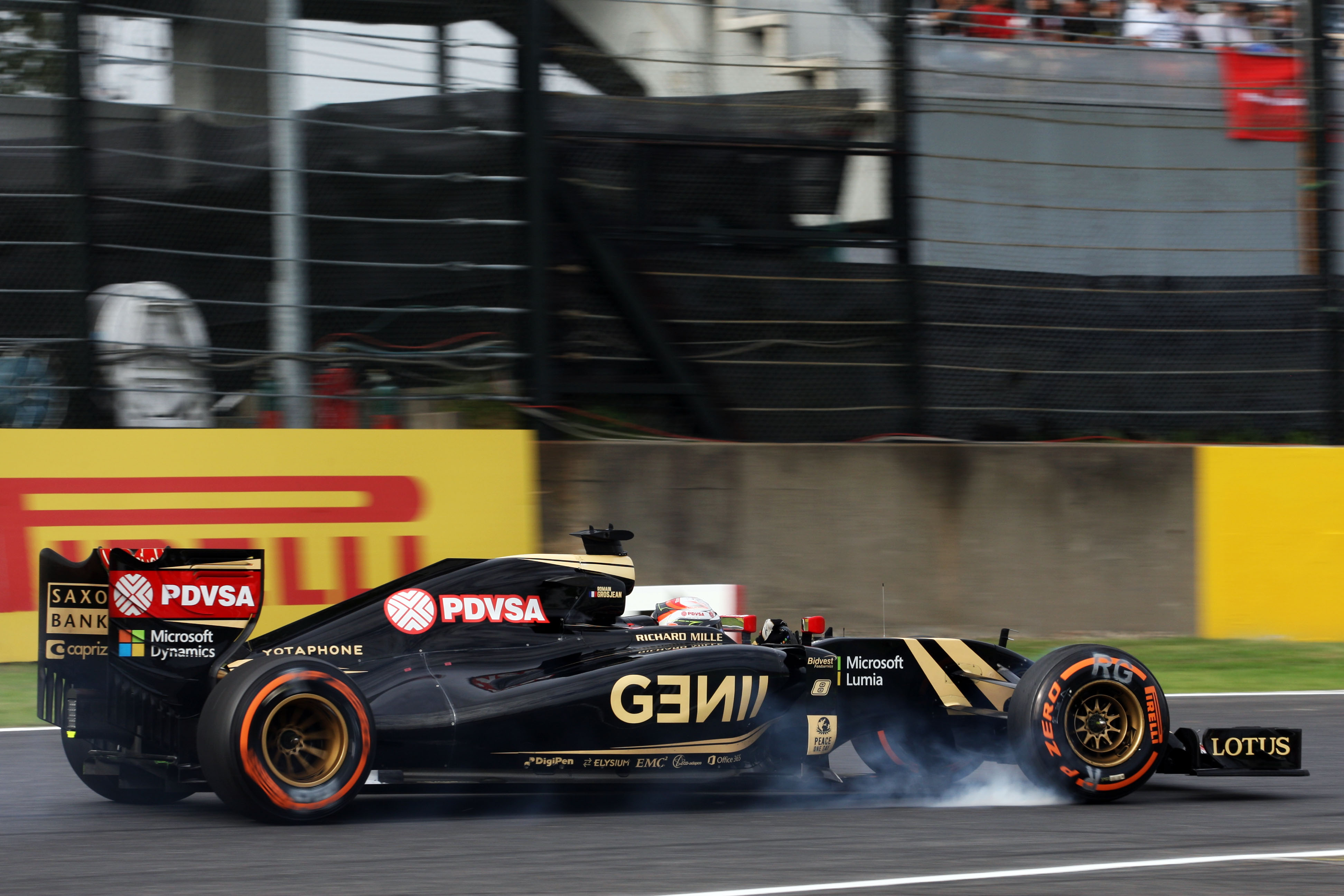 Renault became Lotus and Lotus fell into a financial chasm. Team Enstone suffered badly as a result and when Renault stepped back in to revive its work team, it had to rebuild – and was surprised to discover just how far the operation that had won two world championships had fallen.
"We lost that stability, we obviously lost resources, because when the team goes down all of the super talents then go to other teams," Rossi said of the low point that what is now Alpine has had to recover from.
"We had to rebuild just the critical mass. We went to a number that was low. And now we have good critical mass, because actually we are operating almost at cost cap. So, it's a good sign."
If this project does have a stronger foundation than ever, the key question is whether Rossi's the right person to be leading it. Alienating someone like Prost is a bold move within Renault's ranks. It's something that would have been unthinkable in the Cyril Abiteboul/Jerome Stoll years.
But perhaps that's a sign of how empowered Rossi feels to shape Alpine in his image and the confidence he has that this really is a long-term project with Renault's full support.
Decisions are bound to be impacted by whether you believe your team could be around for two years or 10, after all.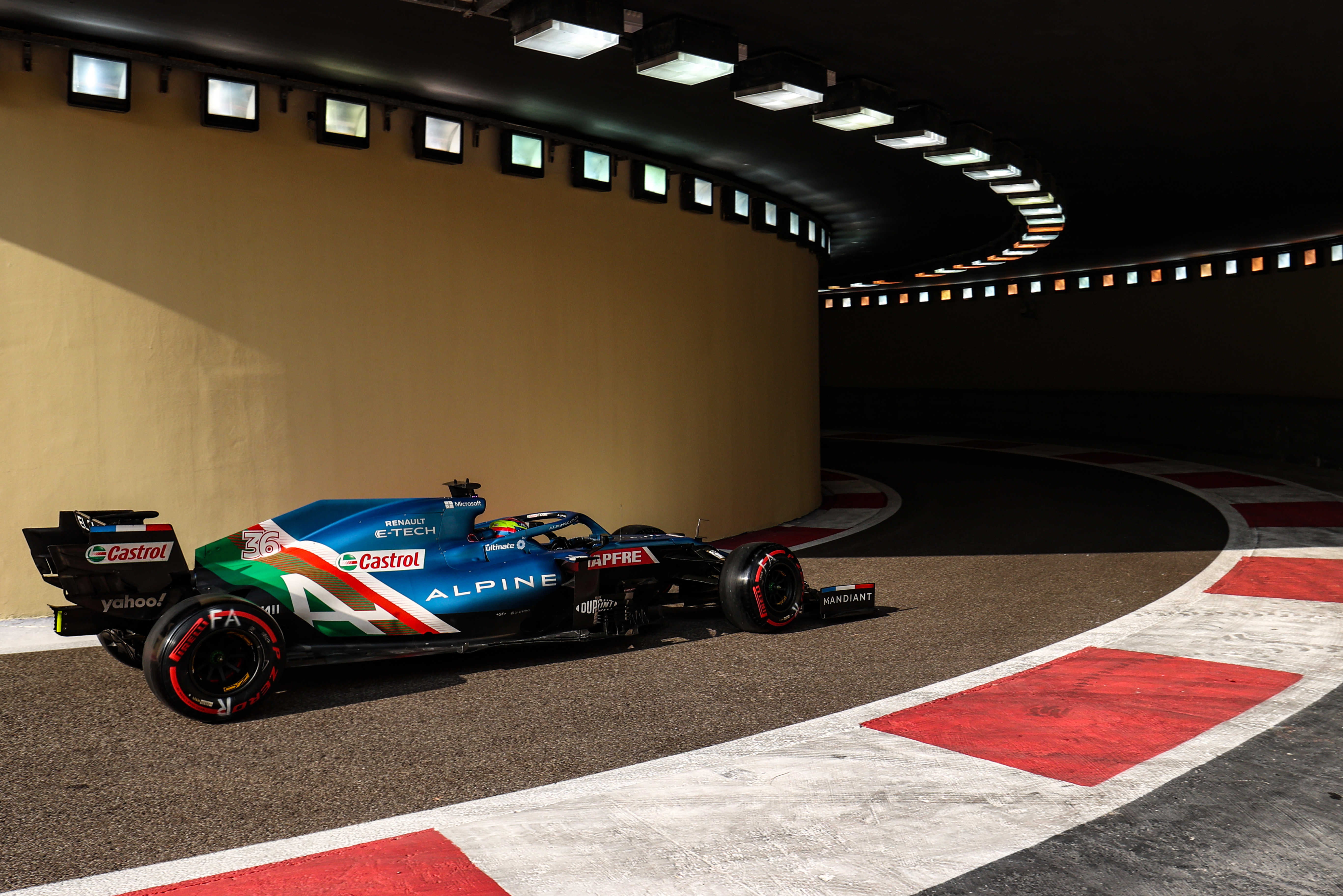 It's also easier to justify when the team is in a transitional stage as part of its role in powering the Alpine brand's revival, and while the Alpine era represents an easier win for the Renault group commercially – there are bound to be fewer questions asked because the stakes aren't as high.
That'll stop being the case eventually. At some point, even Alpine will need to see returns on investment that an F1 team merely treading water cannot provide.
Until then, Alpine and Rossi can bank on a security that the team probably lacked as Renault. It's imperative they ensure that stability does not equal stagnation.