There is no challenge more demanding, requiring more difficult a blend of confidence, precision and restraint, as a qualifying lap at the Monaco Grand Prix.
Over the years, there have been plenty of impressive qualifying efforts, but we've decided to pick out the standout underdog performances in particular from over the years on the streets of Monte Carlo.
The definition of "underdog" here is broad, ranging from drivers in cars that could run near the front – while not being standard-setting cars – all the way down to those that struggled to qualify.
What unites them is that they were all exceptional performances that would not have been expected heading into the event. Here they are in no particular order.
Robert Kubica
Renault, 2010, 2nd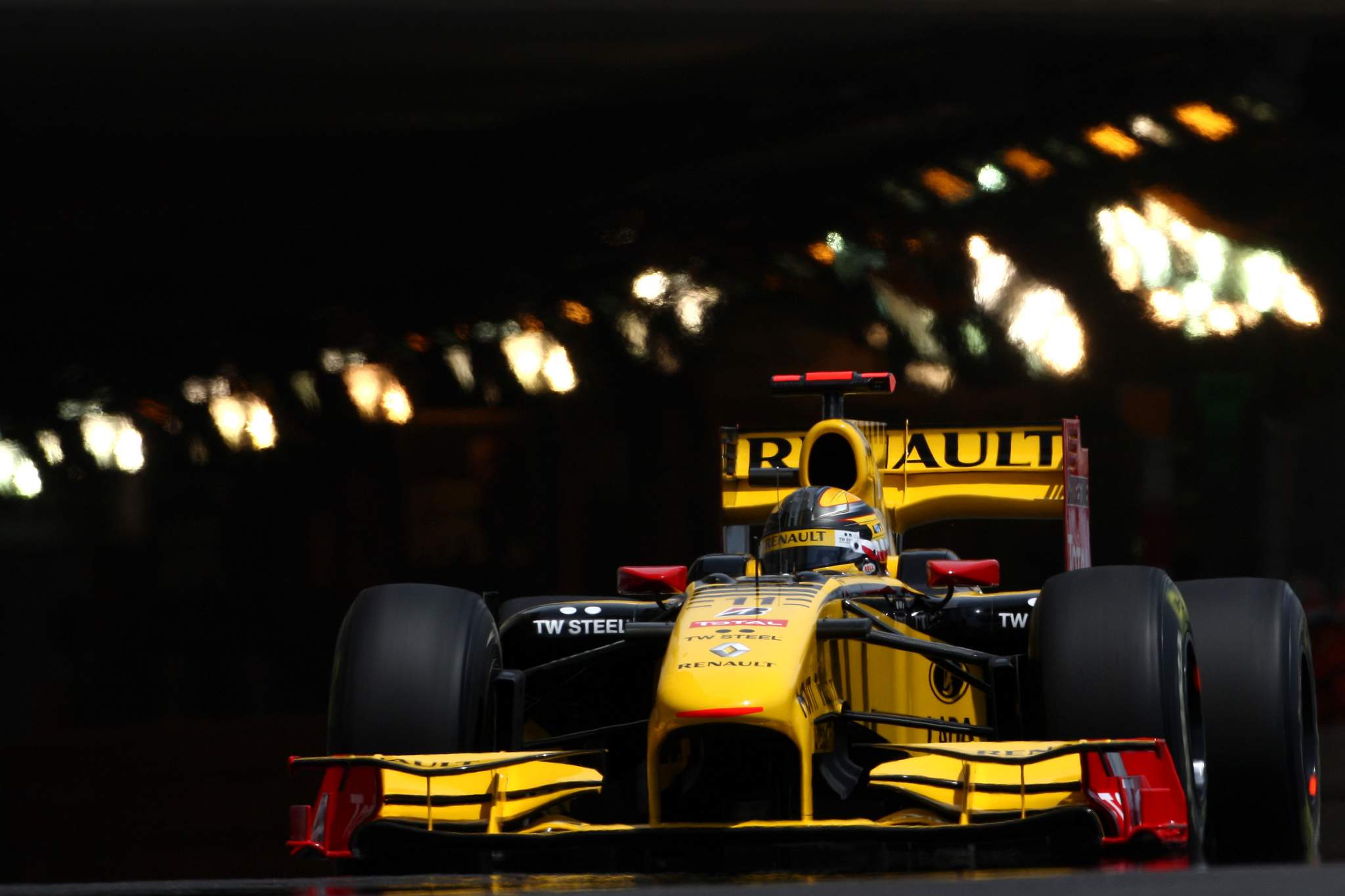 The Renault was a competitive car in 2010, but it wasn't of front-row quality. Kubica was on inspired form that Monaco weekend and while the car was driver-friendly and therefore well-suited to the challenges of the track, he was spectacular.
While Kubica himself credits the car for being so easy to drive, he dragged the most from it with a virtuoso performance that etched itself into the memory of all those who were fortunate enough to see it.
He qualified second, just shy of three-tenths off Red Bull's Mark Webber, but slipped behind Sebastian Vettel at the start and went on to finish third – one of only two podium finishes Renault achieved that season.
Gilles Villeneuve
Ferrari, 1981, 2nd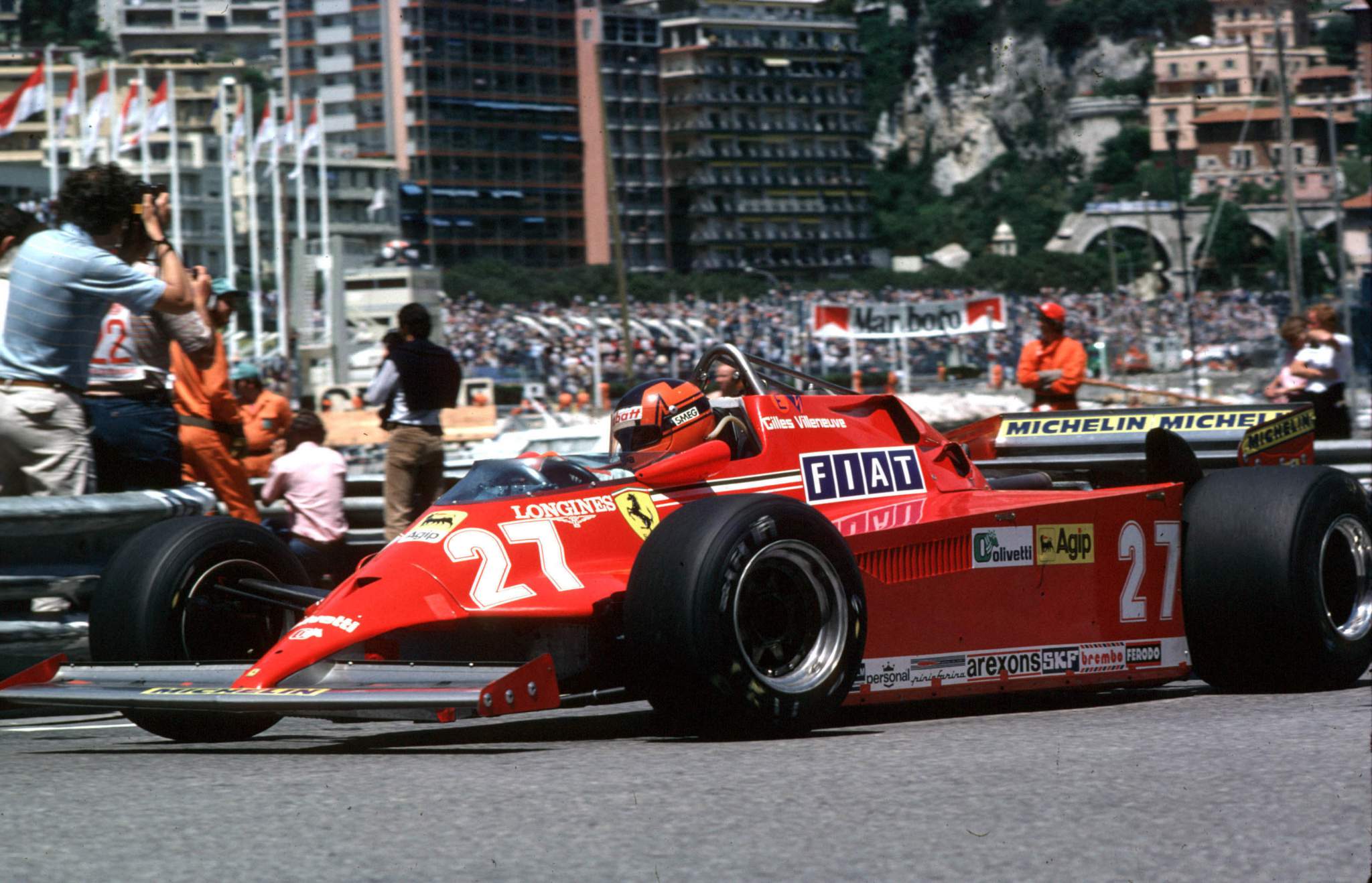 Take a look at the qualifying times from the 1981 Monaco Grand Prix and the gap between the two Ferrari drivers.
Gilles Villeneuve, in second, was 2.5 seconds faster than team-mate Dider Pironi after hauling the unwieldy Ferrari 126CK through the streets with trademark virtuosity – coming close to beating Nelson Piquet to pole position.
You could simply put this down to Pironi being poor at Monaco, but the fact he'd taken pole position a year earlier for Ligier puts Villeneuve's astonishing performance into perspective.
Villeneuve went on to win when Piquet crashed at Tabac after being baulked by Theodore driver Patrick Tambay and Alan Jones hit fuel problems.
Stefano Modena
Tyrrell, 1991, 2nd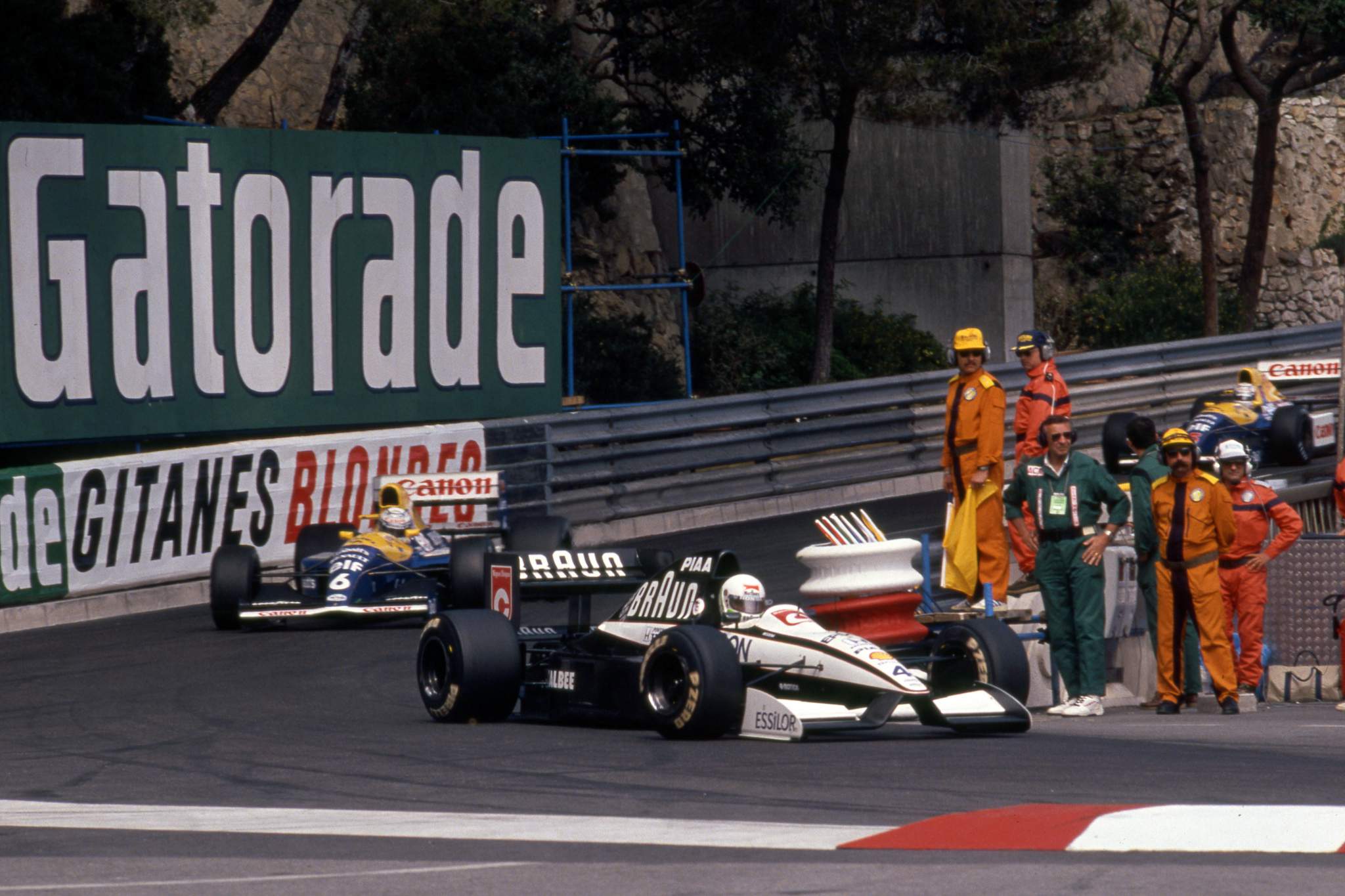 Modena was an enigma as a driver, capable of producing astonishing performances one day, yet anonymous the next. Saturday at the 1991 Monaco Grand Prix was one of those great days.
A solid 10th in first qualifying, Modena saved his best for the second session and capitalised on a clear lap to hustle the Tyrrell 020 onto the front row of the grid. He was only 0.465s slower than Senna, who had the might of McLaren – and the new V12 Honda engine compared to Tyrrell's older-spec V10 – behind him.
While Senna might be the master of Monaco, on that day Modena's was surely the more impressive qualifying feat.
Martin Brundle
Brabham, 1989, 4th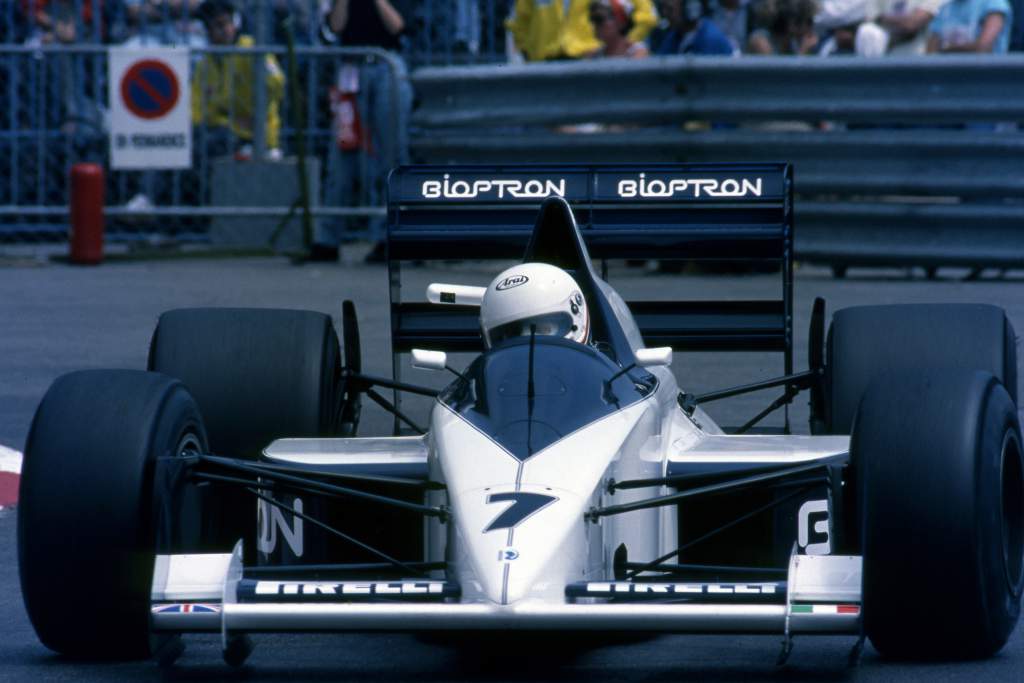 Thanks to its absence from Formula 1, Brabham had to pre-qualify for races in 1989. At Monaco, Martin Brundle had a troubled session and only scraped through to qualifying proper after outpacing Piercarlo Ghinzani's Osella by 0.021s.
But his weekend went from strength to strength and, while not a driver noted for his qualifying excellence, he qualified fourth – behind only the McLarens of Ayrton Senna and Alain Prost and Thierry Boutsen's Williams. With soft-compound Pirellis on the front and qualifying compounds on the rear, he had just one lap before the tyres were past their best and had to dive past Riccardo Patrese during his quickest attempt.
Brundle would have finished third in the race, but for a lengthy stop to change the battery, which allowed team-mate Stefano Modena – who qualified eighth and half-a-second slower – to take the final podium slot.
Roberto Moreno
Andrea Moda, 1992, 26th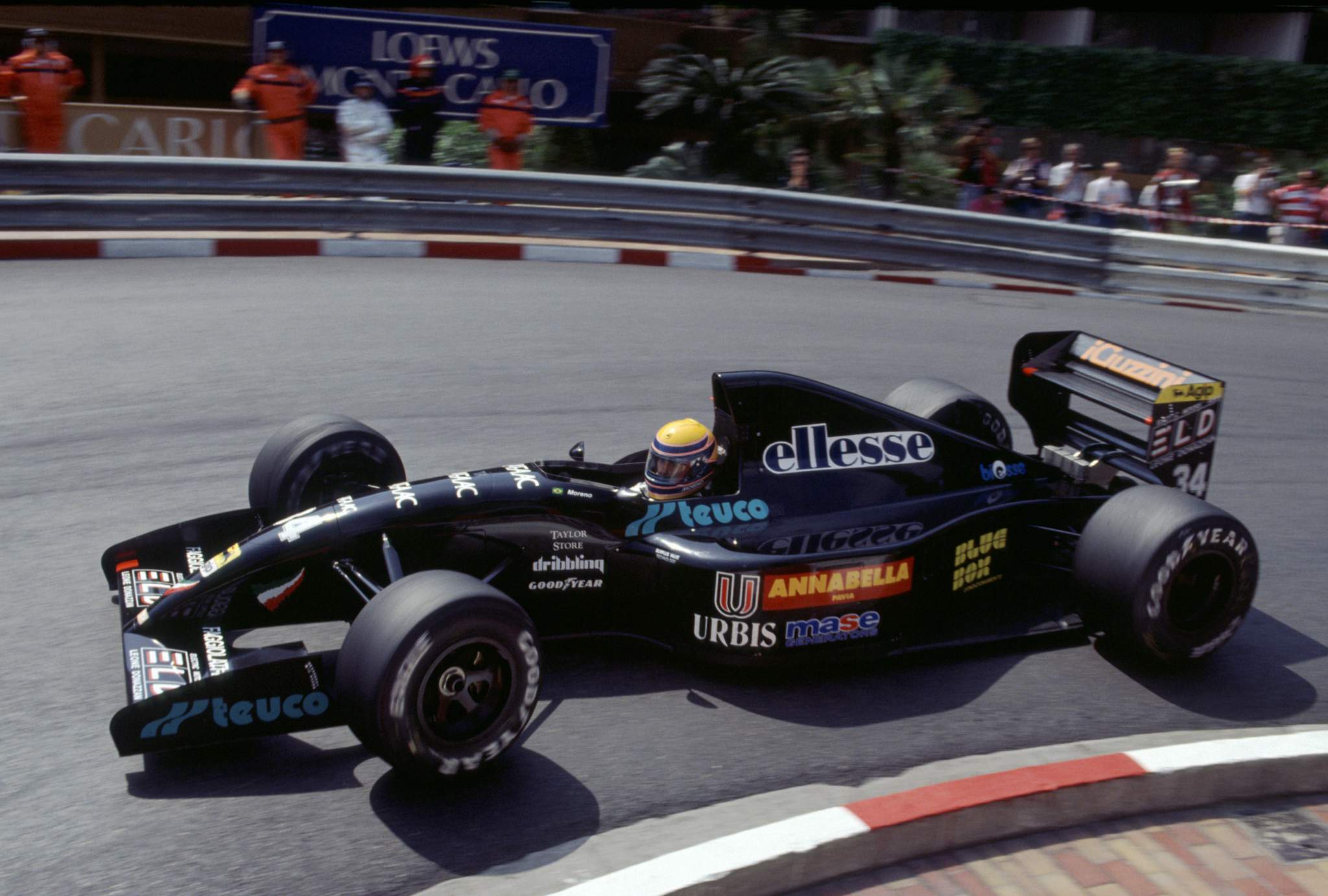 Given the quality of the machinery at his disposal, Roberto Moreno's feat in claiming 26th on the grid for the 1992 Monaco Grand Prix is arguably the greatest F1 qualifying lap of all time. He had achieved the impossible – earning applause from rival team members when he returned to the pits at the end of the session.
Even getting through pre-qualifying, the first and only time an Andrea Moda did so on merit (in Hungary that year Moreno also got through, but only one car was eliminated so one of the two Modas was always going to make it), was a remarkable achievement.
Despite the car having all sorts of problems, Moreno somehow managed to haul the Moda onto the grid thanks to a lap that pipped Brabham driver Eric van de Poele to last on the grid by 0.036s.
Moreno retired early with an engine failure, but his contribution to the weekend was every bit as important as the famous battle for victory between Ayrton Senna and Nigel Mansell.
Jean Alesi
Prost, 2000, 7th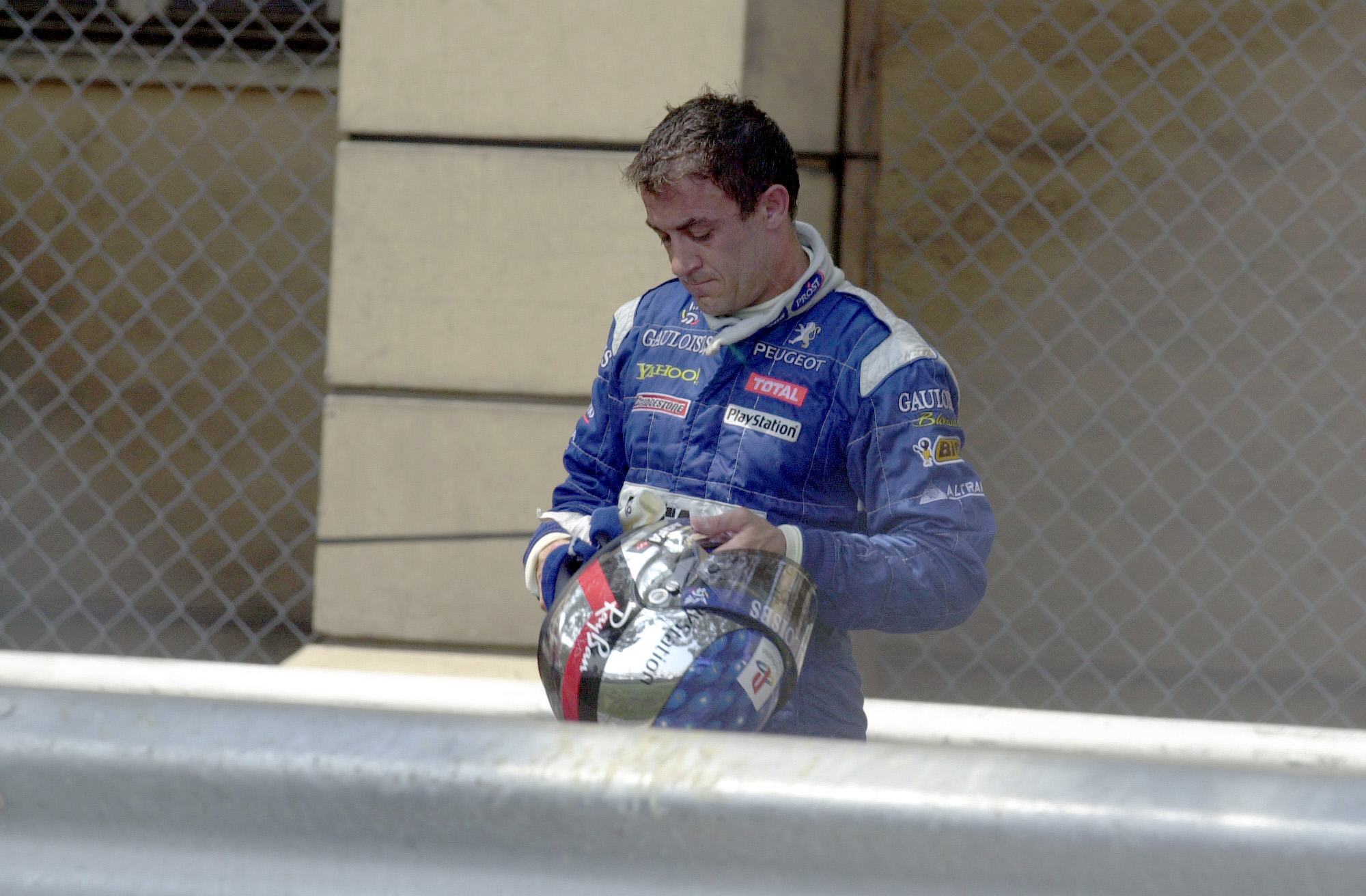 Alesi's move to old team-mate Alain Prost's team in 2000 appeared to complete the French dream team, but most of his time it was a nightmare instead. The exception came at Monaco in 2000, when Alesi flew and qualified seventh.
That he did this in the Prost AP03, which on average qualified in 16-17th place and didn't rank higher than 13th in qualifying at any other circuit, shows you how good a lap it was.
Pierre-Henri Raphanel
Coloni, 1989, 19th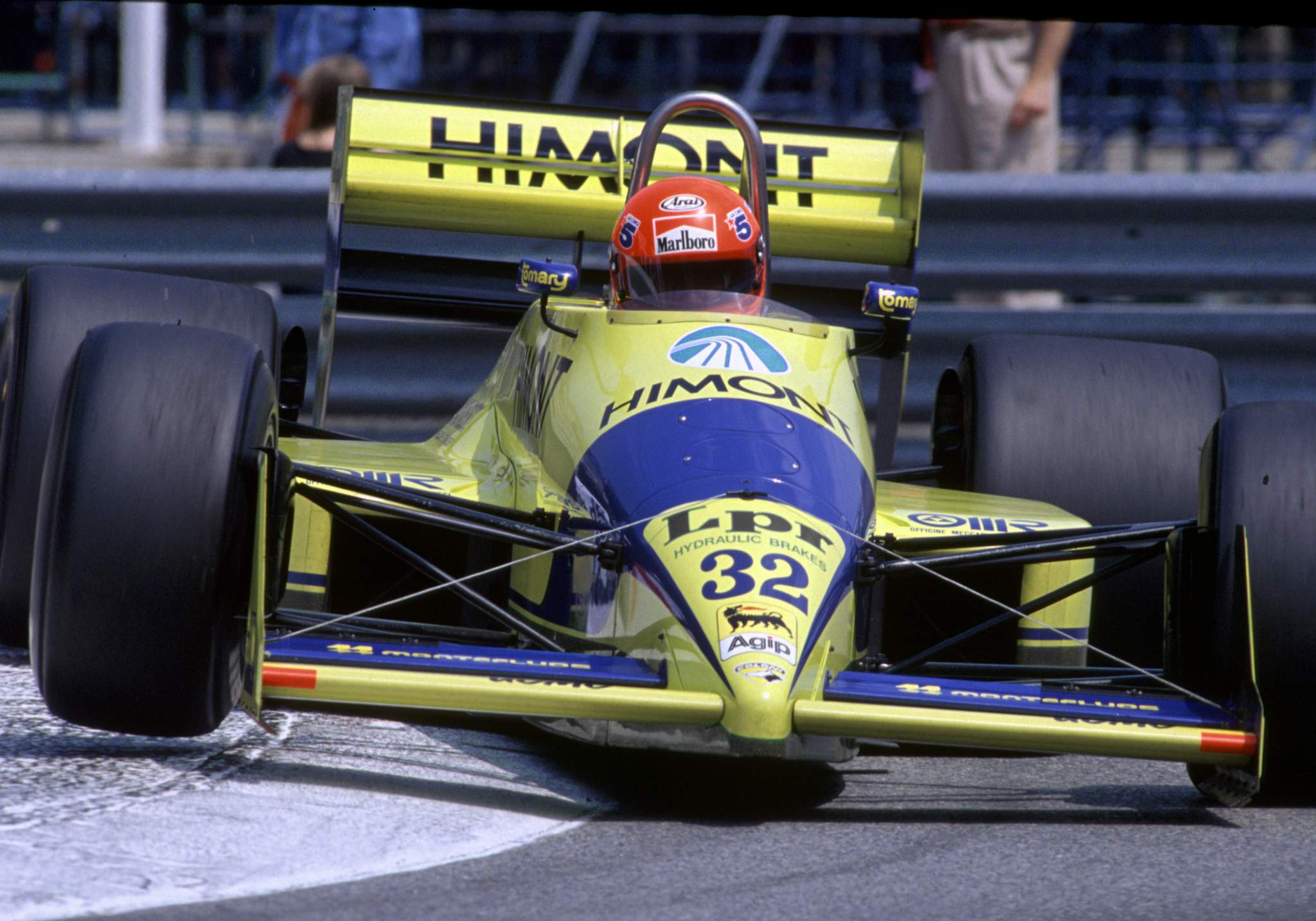 Raphanel only qualified for one grand prix in 17 attempts, the consequence largely of the machinery he was in rather than any lack of ability. But his qualifying effort at Monaco in 1989 is legendary.
He made it through pre-qualifying, aided by how well the Pirelli rubber was working, but after clashing with Larrousse driver Philippe Alliot during qualifying, looked unable to make the cut. But in the closing stages, he showed the qualities that allowed him to win the 1985 Monaco Formula 3 Grand Prix and put together an astonishing lap to line up 19th. He was seven tenths faster than Roberto Moreno in the other Coloni.
Very much in Coloni's second car, he had no chance of finishing as the aged gearbox failed after 19 laps, having run as high as 15th.
Jarno Trulli
Renault, 2004, 1st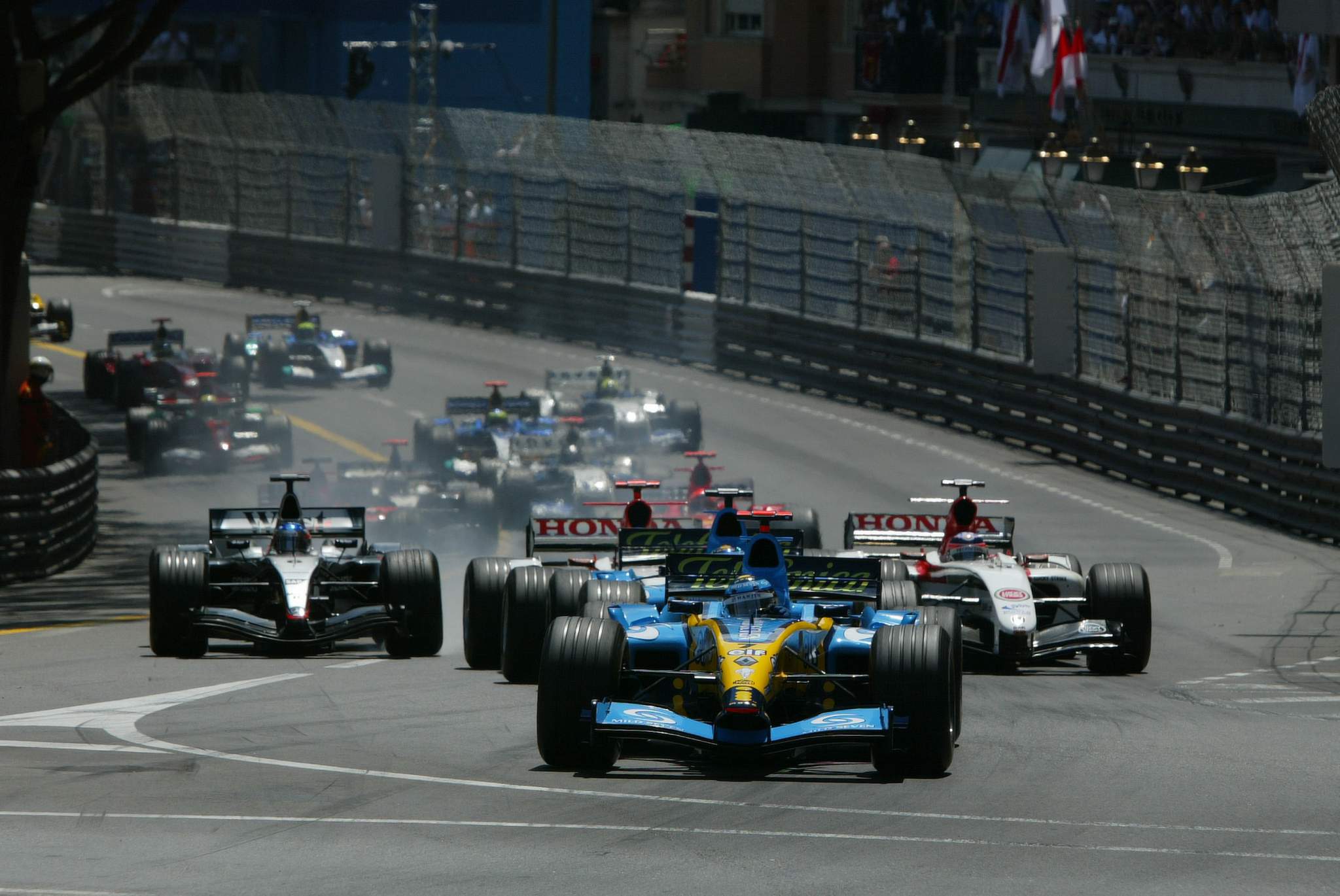 Trulli had excelled before at Monaco, notably leading the F3 grand prix before car trouble and putting a Jordan on the front row in 2000. But his pole position lap in 2004 was a classic.
While Renault was competitive in 2004, it was neither a polesitter nor a winner at any other venue that year and Trulli drove stunningly well. Both drivers benefitted from the addition of a pair of struts between the monocoque and engine, but despite Renault team-mate Fernando Alonso putting in an error-free lap carrying only one lap's worth less of fuel, Trulli was a remarkable 0.423s faster. Trulli was also 0.411s quicker than BAR driver Jenson Button, who was on a significantly lower fuel load.
Trulli went on to win the race, the only victory of his F1 career, and it was all set up by one of the great Monaco qualifying laps.
Mika Salo
Arrows, 1998, 8th
Salo was an often-unheralded Monaco ace, regularly turning in superb performances in limited machinery on the streets. He peaked at Monaco in 1998 by qualifying eighth on merit in the Arrows, which was powered by an in-house engine produced by Hart.
That qualifying performance laid the foundations for a fourth-placed finish but a comparison with the pace of the car through the rest of the season shows just how big an outlier this Saturday showing was. For while Salo qualified even higher – sixth in Austria – that was in a rain-affected session, whereas at Monaco his position was unaided by the elements.
Johnny Servoz-Gavin
Matra, 1968, 2nd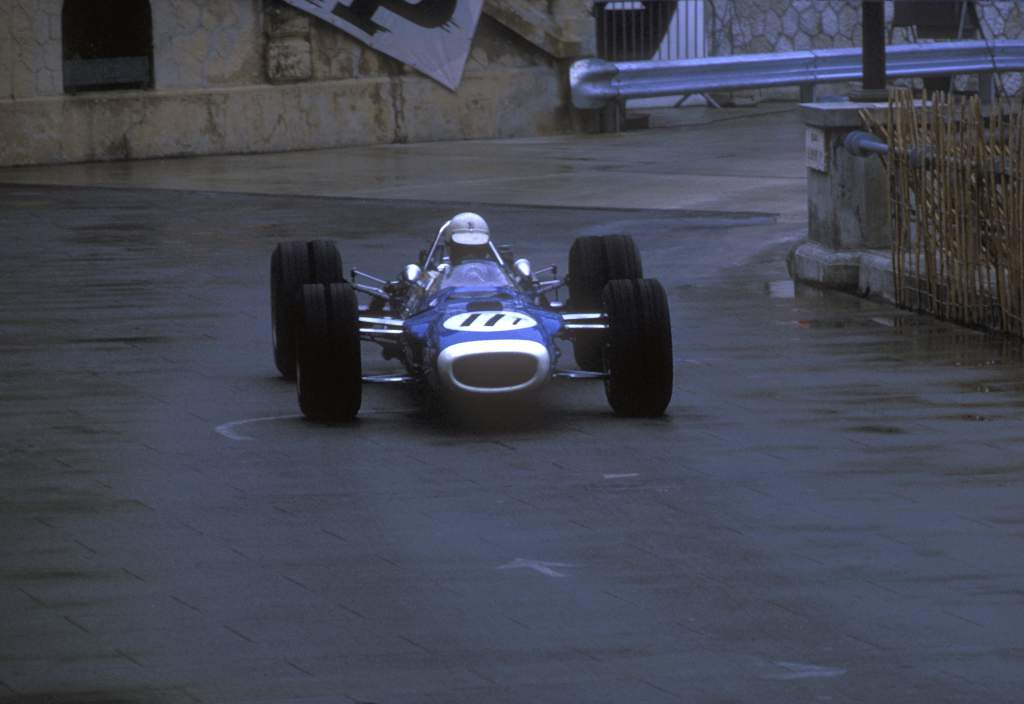 The 1966 French Formula 3 champion had made his one and only grand prix appearance at Monaco in '67 at the wheel of an F2 machine, but expectations weren't high when he was called up by Ken Tyrrell to substitute for Jackie Stewart, who had suffered a wrist injury in a Formula 2 crash at Jarama, the following year.
Entered under the Matra Sport banner, Servoz-Gavin qualified a shock second on the grid and made a big impression with his attacking style as he, in the words of the legendary journalist Denis Jenkinson in Motor Sport magazine, "was really using its potential, not being afraid to give it full throttle out of corners and travel a long way in an opposite lock powerslide".
He took the lead at the start, too, only to retire with a driveshaft that split shortly after he glanced a barrier.