Last weekend, Robert Kubica took the first victory of his circuit-racing comeback.
While he's enjoyed success in rallying, winning events up to European championship level and even taking the WRC2 title in 2013, tasting triumph again in what you might call his natural habitat – a racetrack – was something that once seemed impossible.
Kubica's contribution to the WRT team's victory in the European Le Mans Series opener at Barcelona was, by his own admission, relatively straightforward. He took over for the final part of the race after Louis Deletraz had taken the lead during the first stint and Yifei Ye then consolidated that advantage.
But while it wasn't the most difficult win of Kubica's remarkable career, it must stand as one of the most significant. As someone who witnessed him in action up close during his brilliant Formula 1 peak, to see him back doing what he was born to do – winning races – is wonderful.
It's been a long and painful road back for Kubica, and that's not speaking metaphorically.
Over three years after his crash, he'd yet to return to a circuit. That was a revealing hint of the darkness he must have battled
The extent of the injuries suffered in his crash on the Ronde di Andora Rally in 2011, when a barrier sliced through the car and did significant damage to Kubica on the way, are often misunderstood. It's astonishing that he's been able to return to compete at such a high level, let alone win again. The injuries are something that impact him every moment of his life.
As well as the physical toll of constant surgery on his right arm, he will also have had to battle the mental anguish of his raison d'etre being taken away from him for so long.
When plotting his return to car racing, there came a point where he either had to call it quits or commit to yet more painful surgeries in pursuit of the seemingly impossible goal of returning to F1.
After the 2014 Monaco Grand Prix, I spent some time with Kubica. Although he was talking about the possibility of getting back into F1 even then, the chances of him doing so seemed negligible – especially as it required going through so much for the low-probability of a return.
But there was always the Kubica factor. He has the determination and single-mindedness that could have made him a Formula 1 world champion, so if anyone was going to be able to make it, it was Kubica.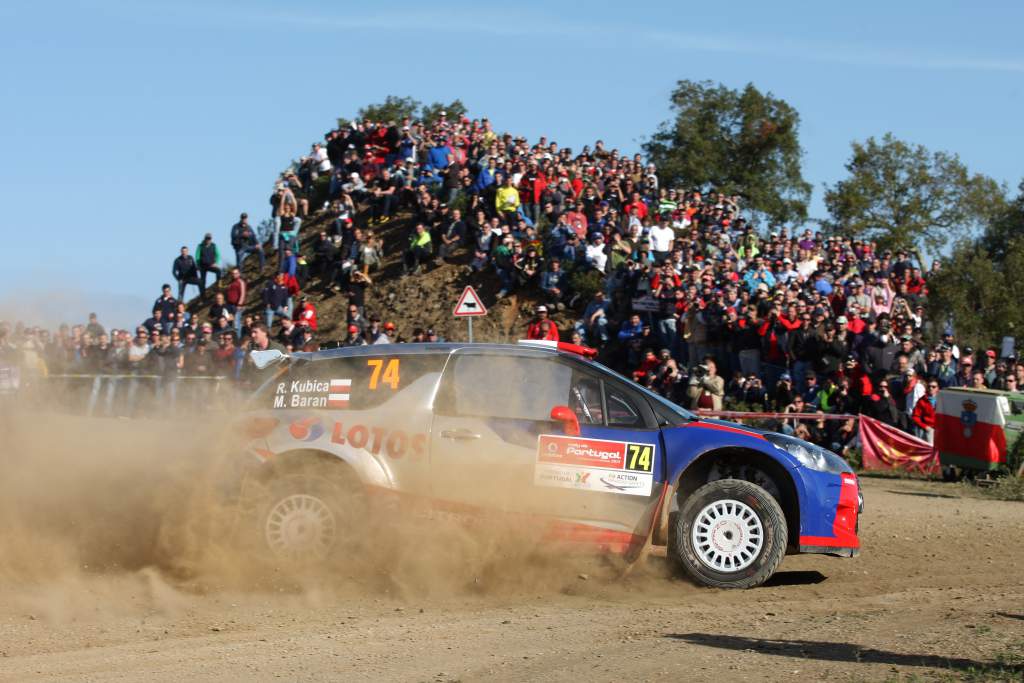 Having returned to competition in a minor rally, which he won, at the end of 2012, he was competing full time on the stages in 2013 but didn't return to car racing until the Mugello 12 Hours in May 2016.
Tellingly, when I interviewed him after Monaco in 2014, he talked of trying to pay a visit to a DTM race but turning back when he came close to the circuit because he couldn't deal with returning to his natural habitat. At that point, over three years after his crash, he'd yet to return to a circuit. That was a revealing hint of the darkness he must have battled during those years.
While he'd performed well in F1 simulator running, driving an F1 car competitively still seemed a pipedream. After all the damage to his right arm left his elbow permanently at an angle, which was relatively straightforward to accommodate in a normal car but not in a single-seater.
Then, he started his test programme with the Renault team in June 2017.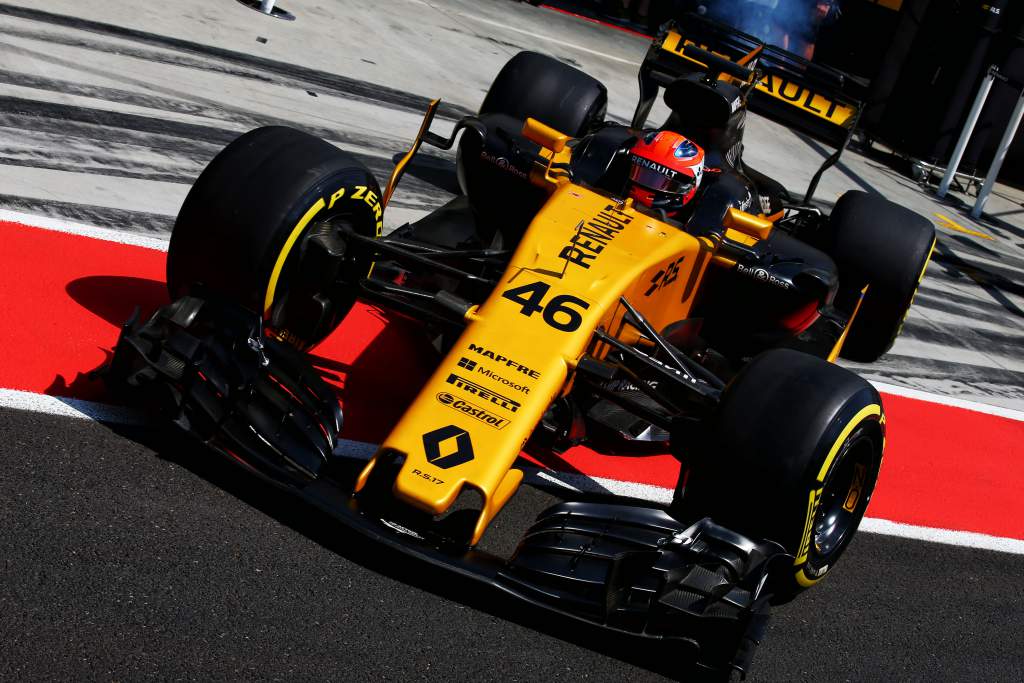 Immediately, there was enormous buzz about his pace, even suggestions that the Kubica of old might indeed still be there. It was almost unbelievable, but difficult not to get caught up in the hype and excitement.
Despite a belief that he might be signed by Renault for the 2018 season, it never happened, which was a clear sign that some of the talk of his prowess had been hyperbolic.
Realistically, there was an asterisk by his performances, one that's unavoidable for someone whose right hand was making a much-reduced combination to driving.
When Kubica eventually secured his race comeback with Williams in 2019 after a year as reserve driver, it was an amazing story. But Williams was far from the ideal place for his comeback given the team was at its nadir.
The car was late, desperately slow, parts were in short supply and chances to shine were few and far between. In effect, he was barely racing. The only opposition he could compete with was team-mate George Russell.
On pace, Kubica struggled. Given how quick Russell is and the fact Kubica was, in his own words, driving "70% left-handed", that's perhaps not a surprise – although the average qualifying deficit of over six tenths of a second worked out to be just under half-a-second once you eliminated anomalous instances.
It was astonishing simply to see him in action, but the impact of what Kubica refers to as his "limitation" was clear. While the man himself never sought to use that as an excuse, to the point where he even hits back at suggestions it's that big a problem, from the outside it appeared that his 70% left-handed split is an exaggeration.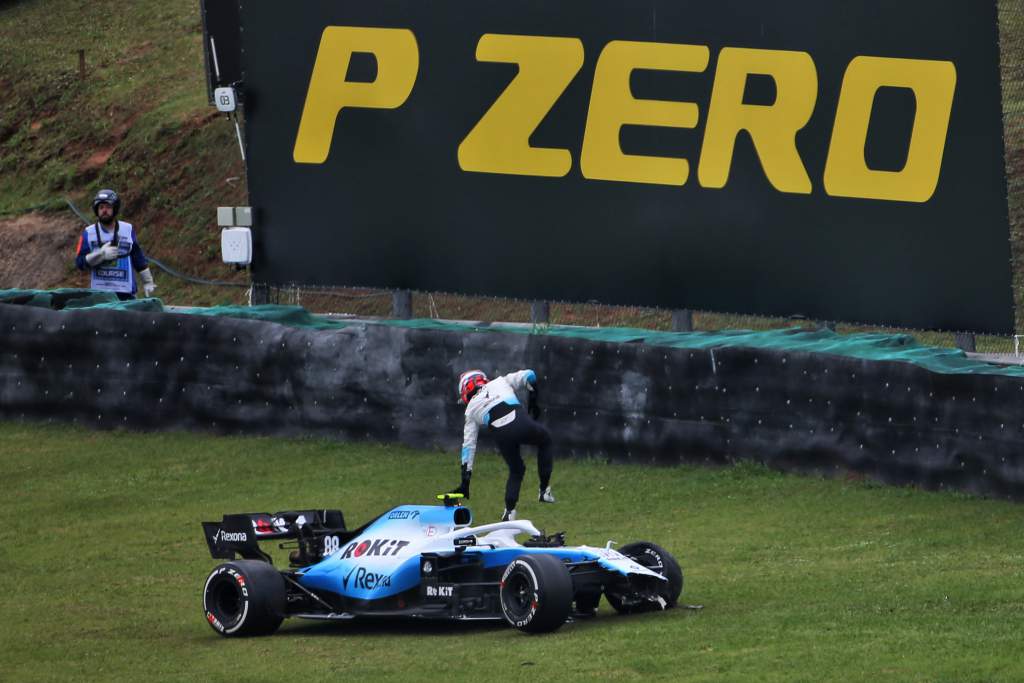 The right hand, at critical moments, appeared to be a passenger. For example, when he crashed in FP2 at Interlagos, the right hand was not on the wheel while he was still attempting to catch the car.
Despite the many car problems Kubica faced that year, he did have his chance to show what he could do. The evidence showed that he was not what he once was.
I always felt he was a man struggling to come to terms with the fact that he wasn't as good as he once was. If that is the case, you can't blame him
That's hardly a criticism given he was once extraordinary, but it was impossible to see the same driver who had won the 2008 Canadian Grand Prix with BMW Sauber or done great things, notably at Monaco and Suzuka, with Renault in 2010. Particularly when it came to those moments right on the edge, on qualifying laps or when on the brink of losing control, his weakness did show.
But were areas where he was as accomplished as ever. While universally outqualified by Russell, he got ahead of him on the first lap of the race 11 times in 21 grands prix to show the old racing instincts were still there.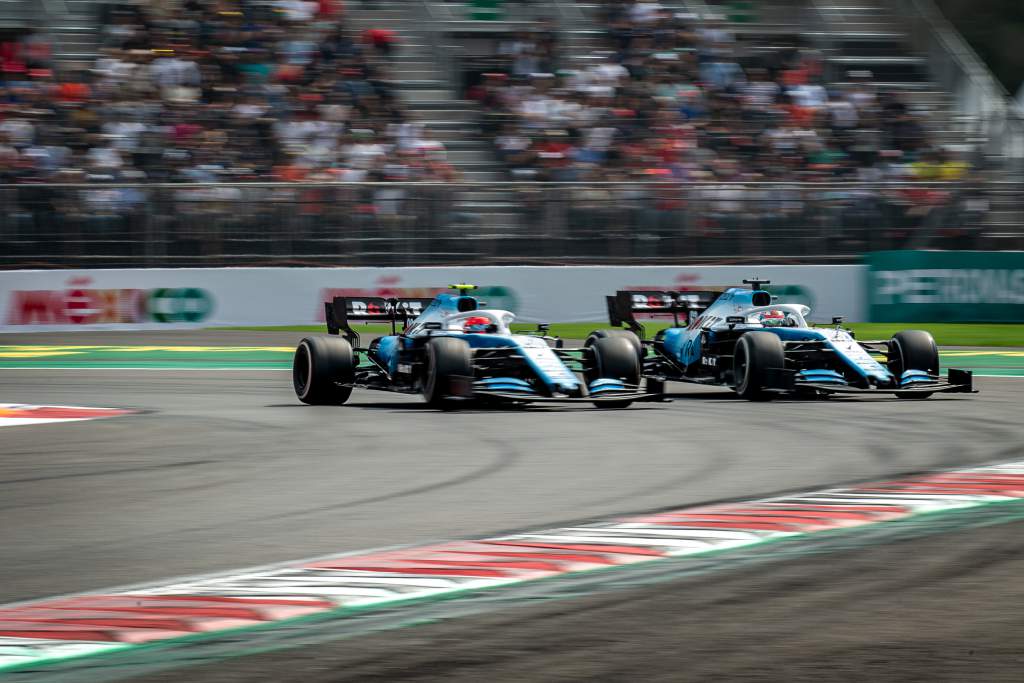 His pass of his team-mate after losing position during the pitstops in Mexico was also a great moment. And despite usually being outperformed, it was Kubica who grabbed Williams's sole point that season at Hockenheim after Russell gifted him a position with a brief off.
In the circumstances, that one point meant a huge amount. While the new Kubica was not at the same level as the old one, he had at least shown he could do a competent job in F1 despite the injuries he had suffered. That stands as a remarkable achievement, in its way every bit as great as the world championship that he should eventually have won without that dark day in 2011.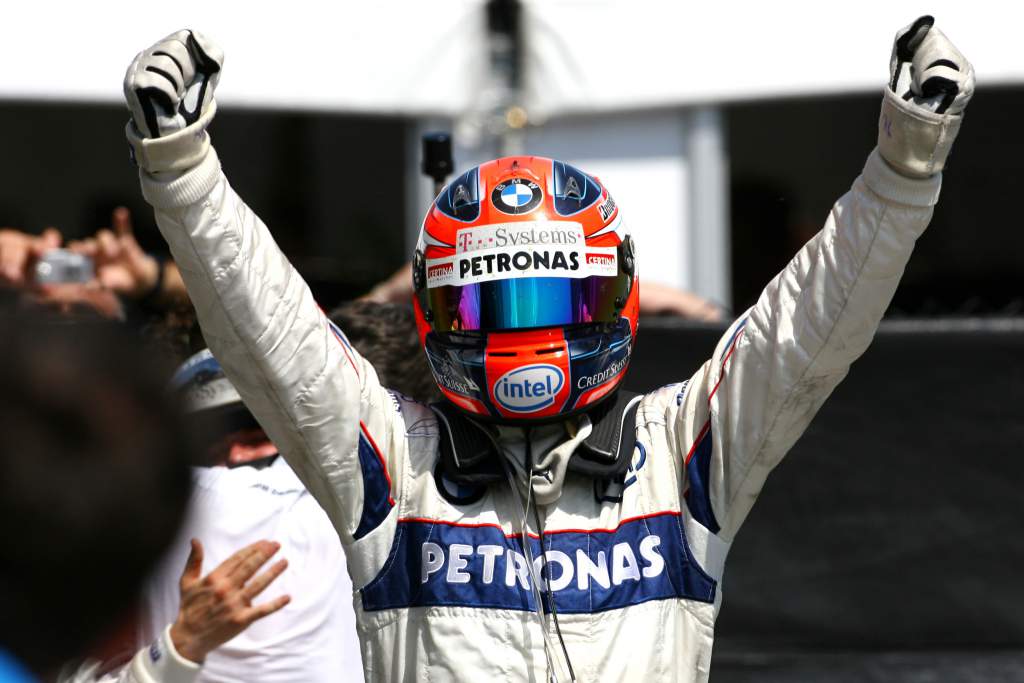 Kubica is not a man who makes excuses. He appeared to struggle with the Pirelli rubber in 2019 but always refused to use that as a justification, and would usually only bring his limitation into the conversation if directly asked about it.
But while Kubica had reason to be frustrated with Williams given the myriad problems it suffered that year, having followed his progress through that season I always felt he was a man struggling to come to terms with the fact that he wasn't as good as he once was. His struggles cannot solely be blamed on external problems.
If that is the case – and it's only a judgement made from the outside based on observation and following his progress that season closely, because you can never be sure what's going on in someone else's head – you can't blame him. He had the F1 world at his feet before the crash, so you can understand why it was so hard to come back in such a different situation.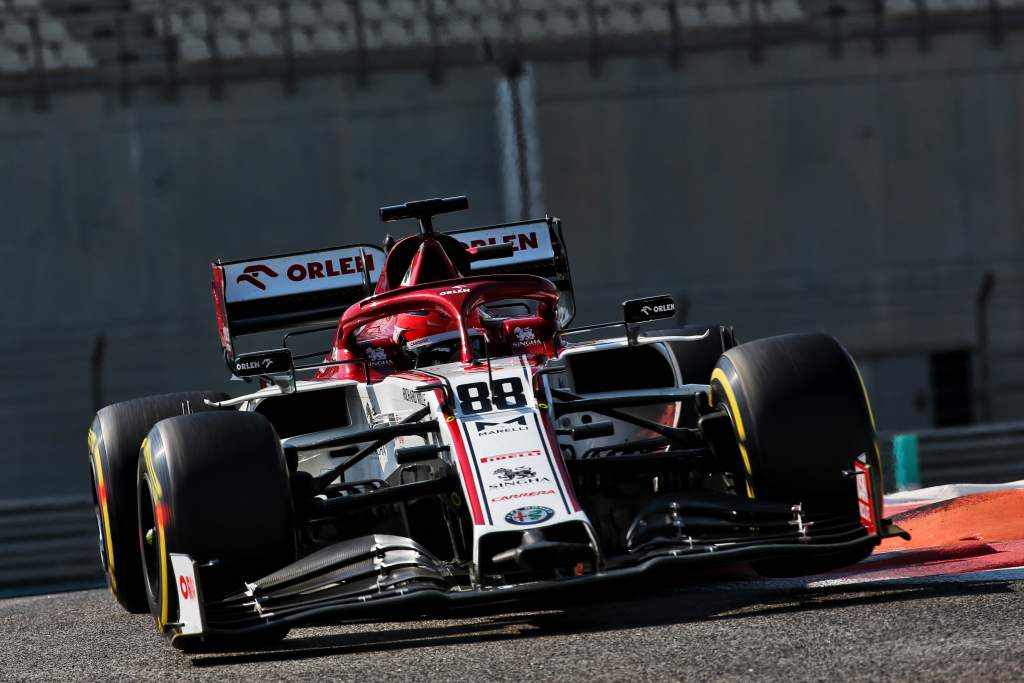 Kubica continues to have a foot in F1 through his reserve driver role with Alfa Romeo. That's given him occasional Friday practice outings as well as test mileage, allowing him to make a positive contribution to the team – in particular in his work on the development of its driver-in-loop simulator. He was always a ferocious driving force off-track for teams and the Alfa Romeo has certainly benefited from that.
At 36, he still has plenty of time left for more success in racing and we can't rule out a return to F1 race action, especially given he's ready to stand in at Alfa Romeo.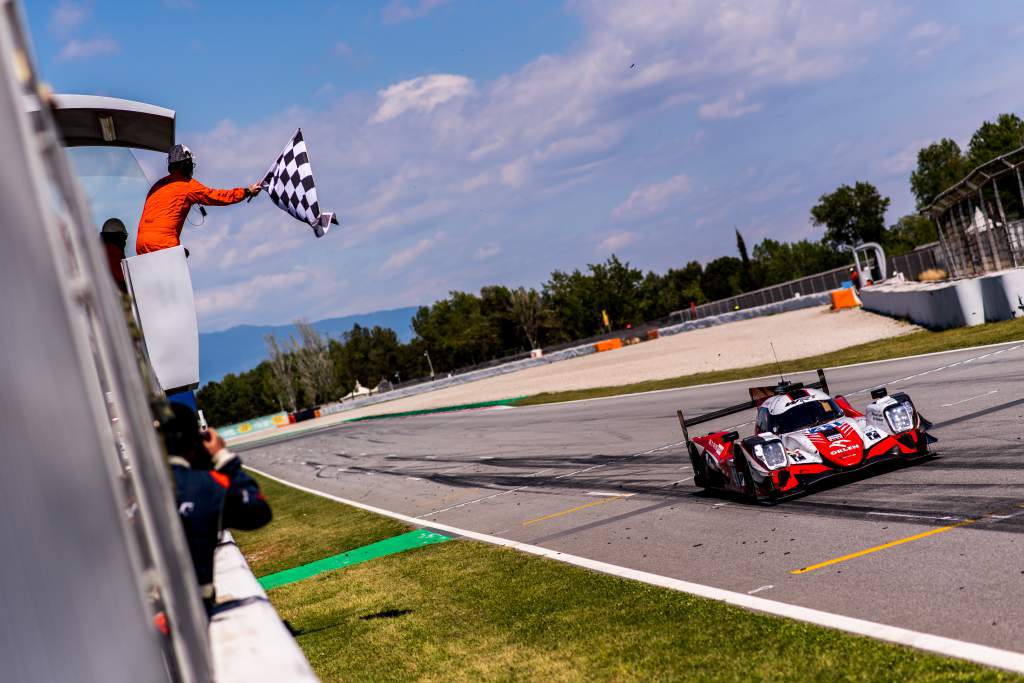 But for me that victory in the ELMS, a competitive, entertaining series but one that very much plays second fiddle to the World Endurance Championship, was still a landmark moment. Doubly so given his troubled DTM campaign win an ART-run BMW in 2020 only produced one podium finish.
Kubica's post-crash circumstances, combined with the brilliance he showed during his first F1 career, make his story unique. To have come back to become a race winner and even a point-scoring grand prix driver, even if he's not what he once was, is still as big a victory as a world championship title.
He is a modern racing hero who has overcome pain, adversity and all kinds of anguish to do the impossible. Let's hope there are many more wins still to come for this incredible character.
The European Le Mans Series is broadcast live on The Race's YouTube channel, continuing with the Red Bull Ring 4 Hours on May 16