Miami Grand Prix stakeholders insist the new Formula 1 race will "blow people away" and have "no limitations" despite taking place on walled-off private grounds rather than on the city streets.
F1 and Miami have finally agreed a deal for the grand prix to join the 2022 calendar but the circuit layout has gone through many changes to reach its final form, shifting from a street track to one enclosed entirely within the grounds of the stadium for NFL team the Miami Dolphins.
Utilising private roads and property has led to some comparisons to F1's unpopular Caesars Palace Grand Prix held in the car park of the famous Las Vegas hotel in the early 1980s.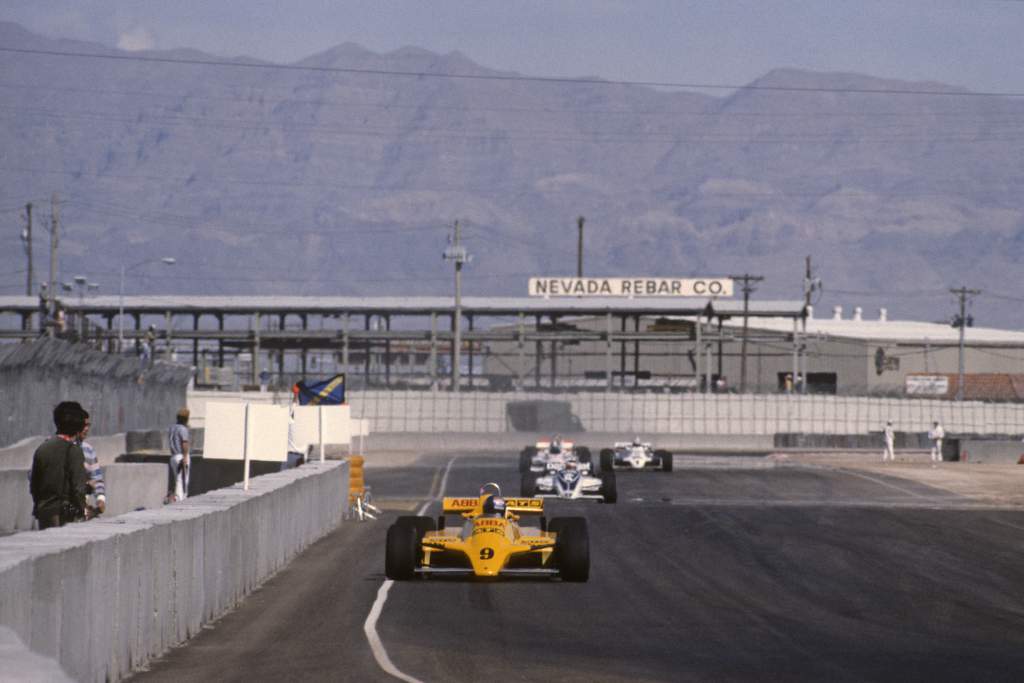 F1 president and CEO Stefano Domenicali claims it is "not a compromise" to have moved the intended downtown Miami location, with iconic city backdrops making it clear this is a so-called 'destination race', into the confines of a stadium.
But the promoter has had to bend a lot in order to get the necessary support to hold the race, so Domenicali's description that "when you look for different solutions you need to consider all the elements that make everyone happy" is simply a generous way of describing what is undeniably a compromised location.
Domenicali insists it will be a "fantastic" and "spectacular" outcome though, while Miami Dolphins CEO and Miami GP managing partner Tom Garfinkel argued that "in some ways it's going to be a lot better".
"When you talk about when we originally looked at the city design, you have a lot of constraints around the racetrack," Garfinkel said.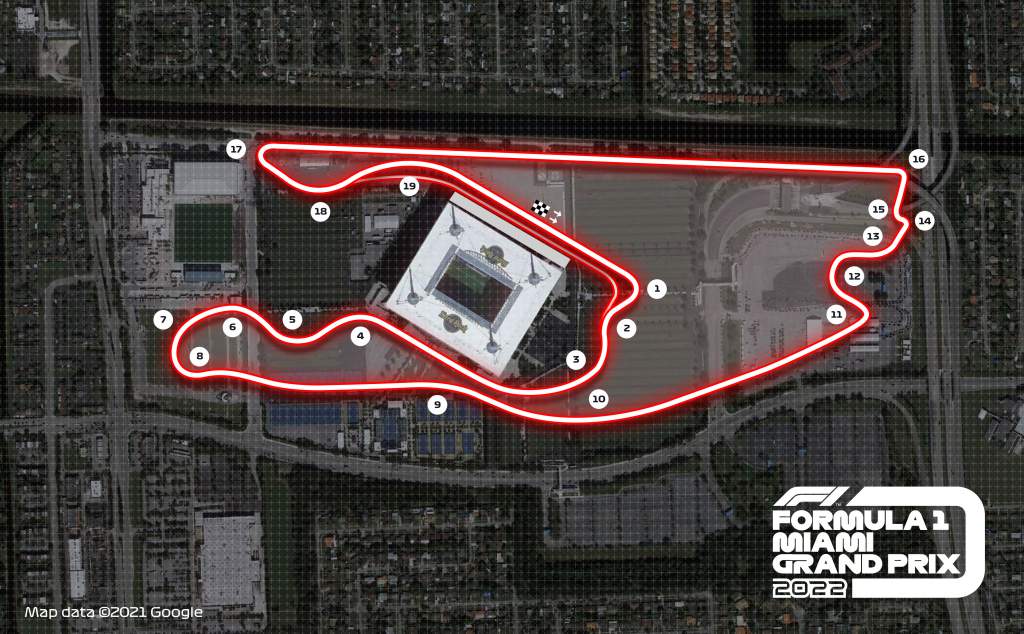 The evolution of the Miami design has certainly moved it away from an unimaginative street circuit – mostly hairpins and 90-degree corners.
But the spectacle has also reduced given the trade-off for such simplistic designs tends to be bolder backdrops and uncommon track features, like Miami's original plan to cross a bridge.
And the first look at the final Miami design may raise questions about whether organisers have done the best job with what Garfinkel calls "a blank sheet of paper" to create the circuit.
"We want to create an environment where people are blown away when they get there" :: Tom Garfinkel
He says "the first priority was creating a great racing circuit, for the drivers, for fans" with "multiple passing opportunities".
There is a fiddly, slow, narrow section breaking up those two straights, while the first sector looks wider and has the sort of flowing style that F1 sporting boss Ross Brawn recently talked up as an important element of the new Saudi Arabia circuit – designed to punish cars that end up off-line, and encourage closer racing.
Welcome to Miami 😎🌴

Jump onboard for a virtual lap of the sun-soaked circuit that will play host to @f1miami in 2022! 🎥

🎥 x Apex Circuit Designs
🎮 x Assetto Corsa#MiamiGP #F1 @HardRockStadium pic.twitter.com/McHCF5Mc1Z

— Formula 1 (@F1) April 22, 2021
F1's recently-released onboard footage, using a simulated 2022 car, also suggests the long left-hand Turn 7 and 8 combination could leave a car vulnerable to attack from behind.
But the likeliest outcome looking at the track map appears to be passes on the ultra-long runs down to Turns 11 and 17, and the DRS zones will need to be sensibly sized to avoid drive-by overtaking.
While the circuit is likely to be enclosed within many temporary walls, and the layout is not immediately awe-inspiring, Garfinkel has made bold claims about the quality of the planned on-site experience.
"It's going to be completely transformed into a campus with landscaping and all kinds of different opportunities and food and beverage areas," he said.
"We want to create an environment where people are blown away when they get there.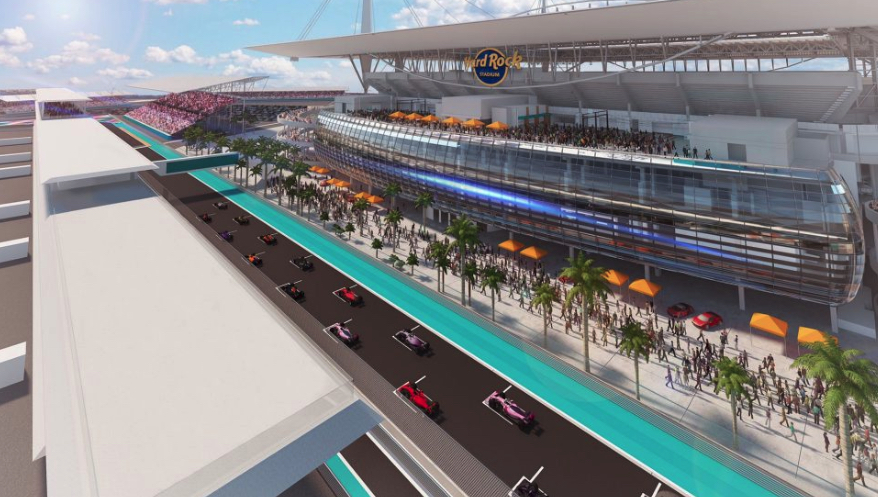 "We are starting with a blank sheet of paper, to be able to design a circuit with the designers and F1 and the FIA that has a lot of passing opportunities.
"There's going to be vistas from the stadium which sits at the centre of the circuit. You could walk around the top deck of the stadium and see every turn in the racetrack. I think that's a pretty unique opportunity.
"The infrastructure we have in place, the club spaces, the things we can take advantage of in and around the campus, it's going to be beautiful.
"I don't really see any limitations, in fact I just see opportunities."
Domenicali added that it will be a "great layout" with "a lot of overtaking opportunities" but also stressed the expected quality of the "atmosphere" of the event.
F1 is banking on this being a success because it has had eyes on more races in America for a long time.
To that end it intends to renew the Austin race's contract beyond 2021 as well.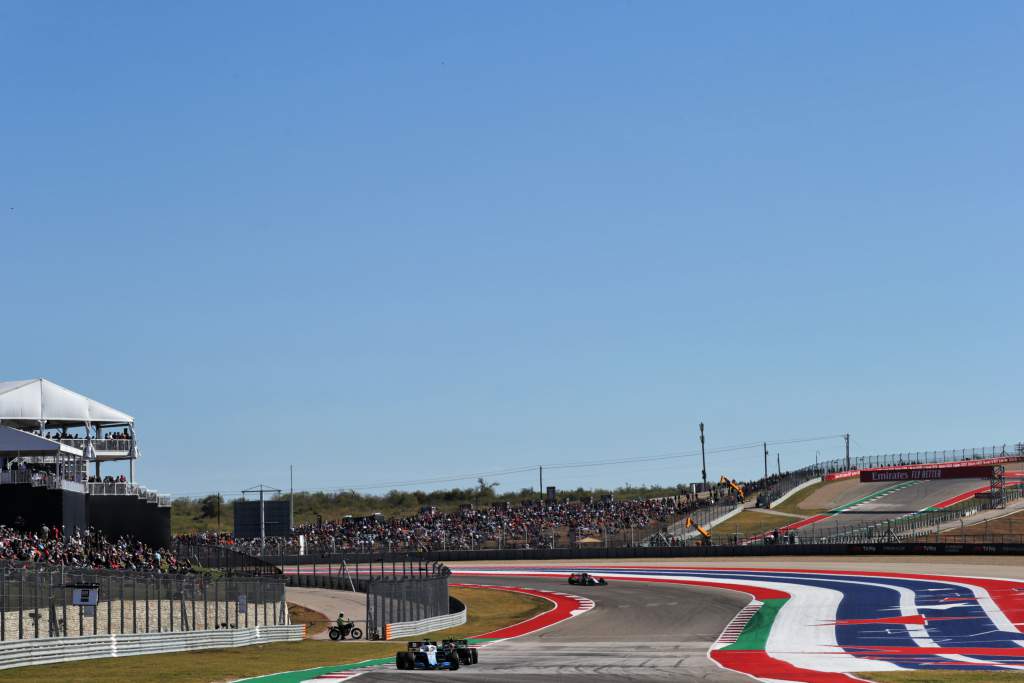 That means two races on the current, record 23-race schedule will have to drop off because F1 is anticipating another 23-race season in 2022 and the Chinese Grand Prix is due to return.
That probably means Imola and Algarve lose their unexpected places on the COVID-era calendar and more European races could be at risk in the long-term given F1 has desires to race in Southeast Asia and Africa.
"It is a possibility because we need to be realistic," said Domenicali of the loss of other current races.
"We cannot have 52 weekends in F1. But the good thing is that we have a lot of interest that will enable us to create unique events with the right value.
"We're going to mix the strategic need for F1 to develop in certain countries with historical places where we know that F1 should stay.
"That's the beauty of having this many opportunities in front of us."