It may only have been a Pirelli tyre test, but Mick Schumacher called his first on-track experience as a Mercedes Formula 1 (reserve) driver on Wednesday "epic".
"It's great now being really embedded in the team having driven the car, knowing what it's all about," he added.
Schumacher's been a conspicuous presence in the Mercedes garage at grands prix this year.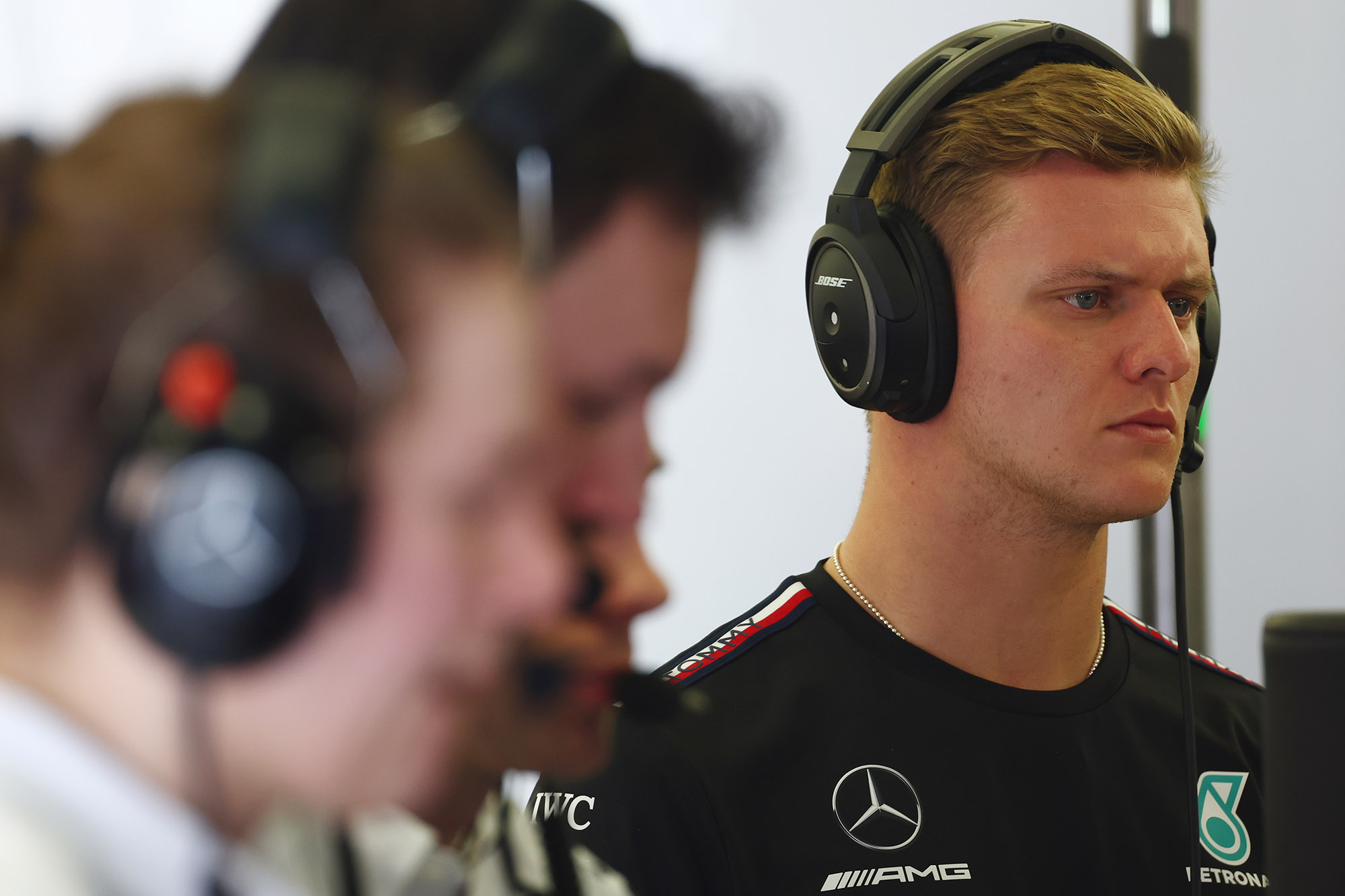 He made a good initial impression on the team with his professionalism when he picked up the reserve slot after being ousted from Haas's race line-up for 2023 after two years in favour of Nico Hulkenberg, and has lived up to it, team principal Toto Wolff saying this week that he "has done a great job with the team so far, working hard back in the simulator and giving valuable input trackside".
That's not just a platitude from the boss, either. Last Friday in Spanish GP practice, a struggling Lewis Hamilton was concerned he wouldn't even make Q3. He not only did so, he went on to have his most competitive performance of the year so far and finished second. A set-up change resulting from Schumacher's simulator session on Friday night was key to turning what became Mercedes' best weekend of 2023 so far around.
A useful behind the scenes contribution is all very well. But Schumacher is 24. A Formula 3 and Formula 2 champion and son of a legend whose actual F1 racing career so far amounts to blitzing an unremarkable fellow rookie team-mate in a very poor car for one year then crashing a lot and being dropped when put up against a more experienced benchmark in year two.
He doesn't want the story to end that way. Joining Mercedes wasn't just to keep a foot in F1, it was to find a route back onto the grid.
A stand-in appearance is the most obvious immediate possibility, especially given the way Mercedes-powered teams pool reserves. Nyck de Vries was ostensibly a Mercedes test driver last year who ended up racing for Williams and being poised for a McLaren outing too when Lando Norris was ill before the Brazilian GP – though his so-far poor AlphaTauri season means De Vries is not turning out to be a great advert for giving a driver a full-time chance based on an admittedly brilliant supersub appearance somewhere.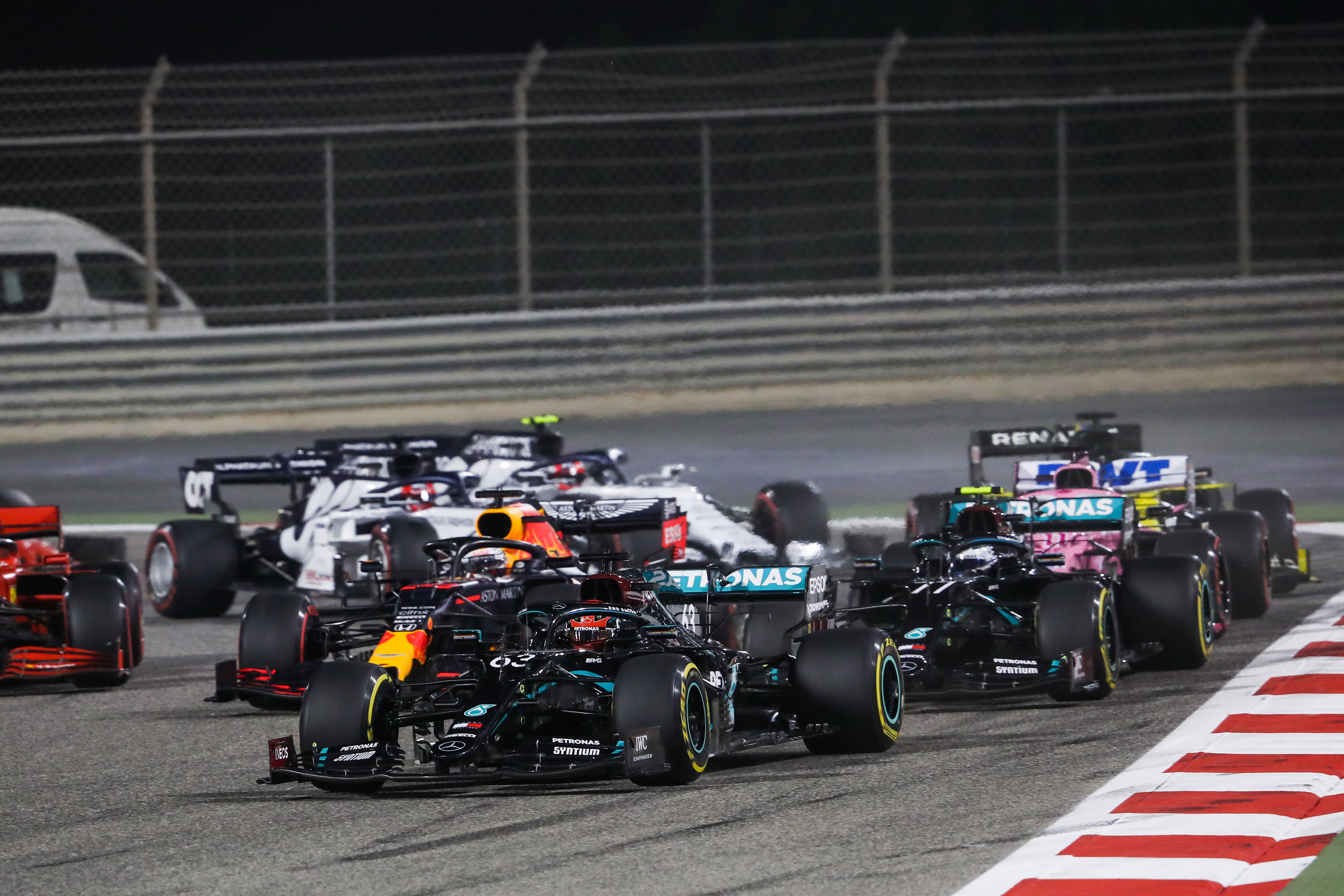 When Mercedes itself last needed a stand-in, it snubbed official reserve Stoffel Vandoorne in favour of vaulting George Russell in from Williams for what turned out to be a sensational Bahrain 2020 trial. Schumacher's not at risk of being similarly overlooked, there's no one in the Mercedes junior pipeline who'd be a better bet than him as a grand prix sub and the team's made very clear he'd be the one called up if Russell or Lewis Hamilton was indisposed. The same probably applies for Mercedes customer teams McLaren (which has already said it could call on Schumacher) and Williams, but not for fellow Mercedes engine runner Aston Martin, as it has reigning F2 champion Felipe Drugovich to hand and would have used him for the Bahrain GP if Lance Stroll hadn't been fit enough after his cycling injury.
Subs' bench duties aside, though, Schumacher mostly faces closed doors for 2024. Hamilton is all but certain to stay on now and, as much as Schumacher's earning Mercedes' respect, he's a long way from being an obvious go-to replacement for a seven-time world champion if there was a last-minute contract chat bombshell. Assuming the Mercedes family is his best bet, the McLaren and Aston Martin doors are closed too for now given their drivers are under contract into next year.
Williams was mooted as a possible 2023 seat for Schumacher last year and as his strongest opportunity to try to impress a potential 2024 employer. But that depended on Alex Albon being poached by a more competitive team or Logan Sargeant disappointing to the extent he only got one year. Neither scenario looks likely at present.
There was also the theory that Schumacher could think longer-term and position himself as an ideal candidate for a 2026 Audi seat. But the more the likes of Ferrari and McLaren stumble, the more the punt of joining a major manufacturer for an F1 debut it's had plenty of lead time on will seem attractive to ambitious, established (or potential) race winners who feel they've ended up treading water at the big teams they committed to. Hence the likes of Lando Norris and Carlos Sainz being mooted as Audi contenders. Schumacher could find the queue for an Audi chance getting increasingly crowded.
F1's driver market feels like it has the potential to be stagnant for a year or two given how many top drivers are on long deals, and then go absolutely crazy going into the new rules era as some bets are taken on the best places to be, a few old hands exit and the grid reshapes itself around a new manufacturer line-up.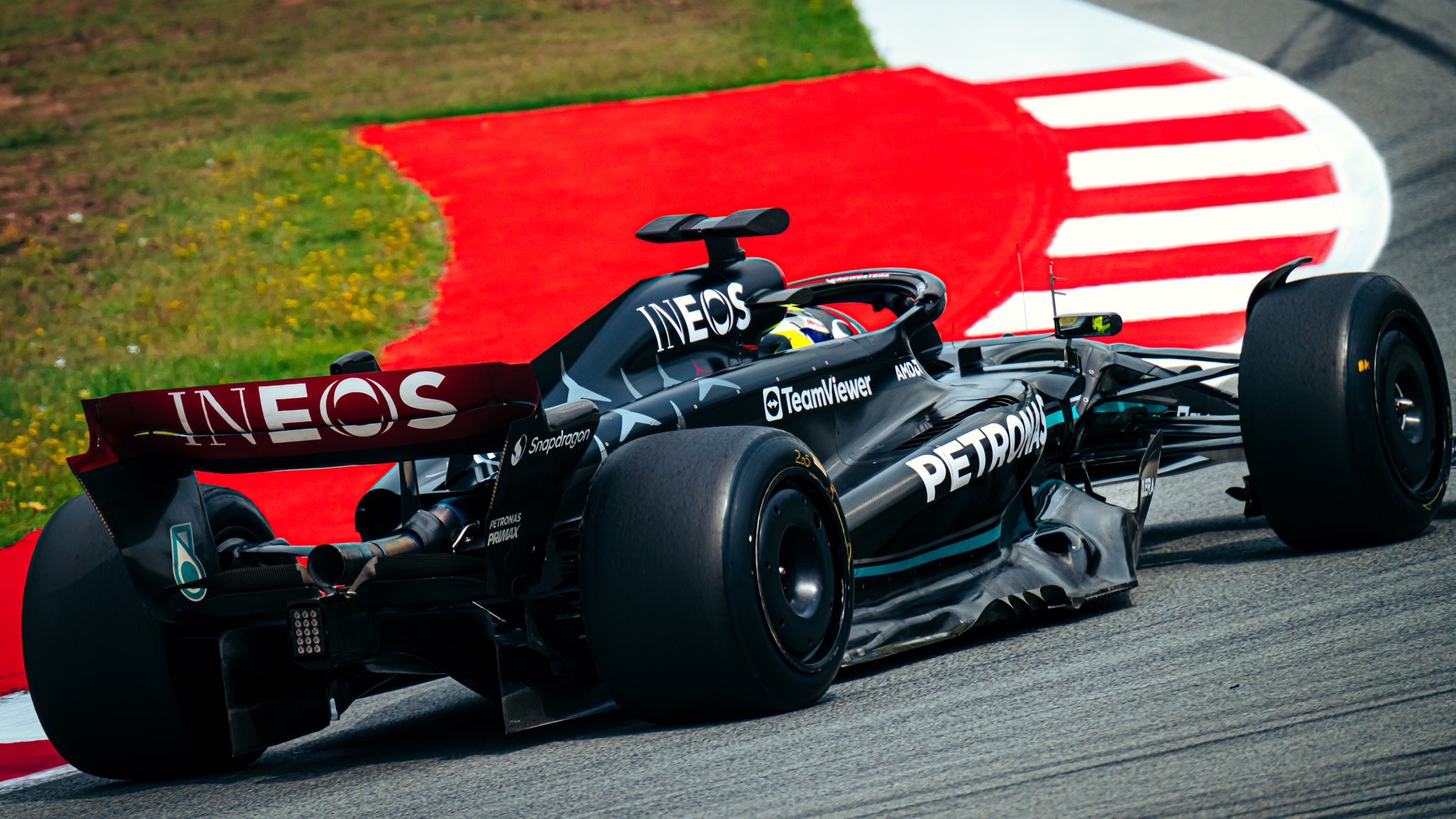 As much as he's impressing Mercedes, Schumacher must be wary of being out of sight, out of mind to everyone else, and of being stuck there for a costly amount of time given the likely paucity of imminent opportunities to change that situation.
"I'm very excited for the rest of the year," said Schumacher after Wednesday's Mercedes test. "I've had a great time today and hopefully I'll be back in a car at some point. I loved every bit of it!"
It's no surprise at all that he enjoyed it, especially given the test came just after Mercedes' big performance step. But it's also good that he's keeping his expectations for when he'll next drive an F1 car on track a bit vague and non-committal.