Red Bull has officially announced Daniel Ricciardo's return to its fold in a 'third driver' role for the 2023 Formula 1 season.
Ricciardo's return to Red Bull was all but confirmed during the Abu Dhabi Grand Prix weekend, when first Red Bull motorsport advisor Helmut Marko suggested the deal was done and then Ricciardo himself said it just required his final signature.
On Wednesday Red Bull formally announced that Ricciardo would rejoin it to "assist the team with testing and sim work, as well as commercial activity".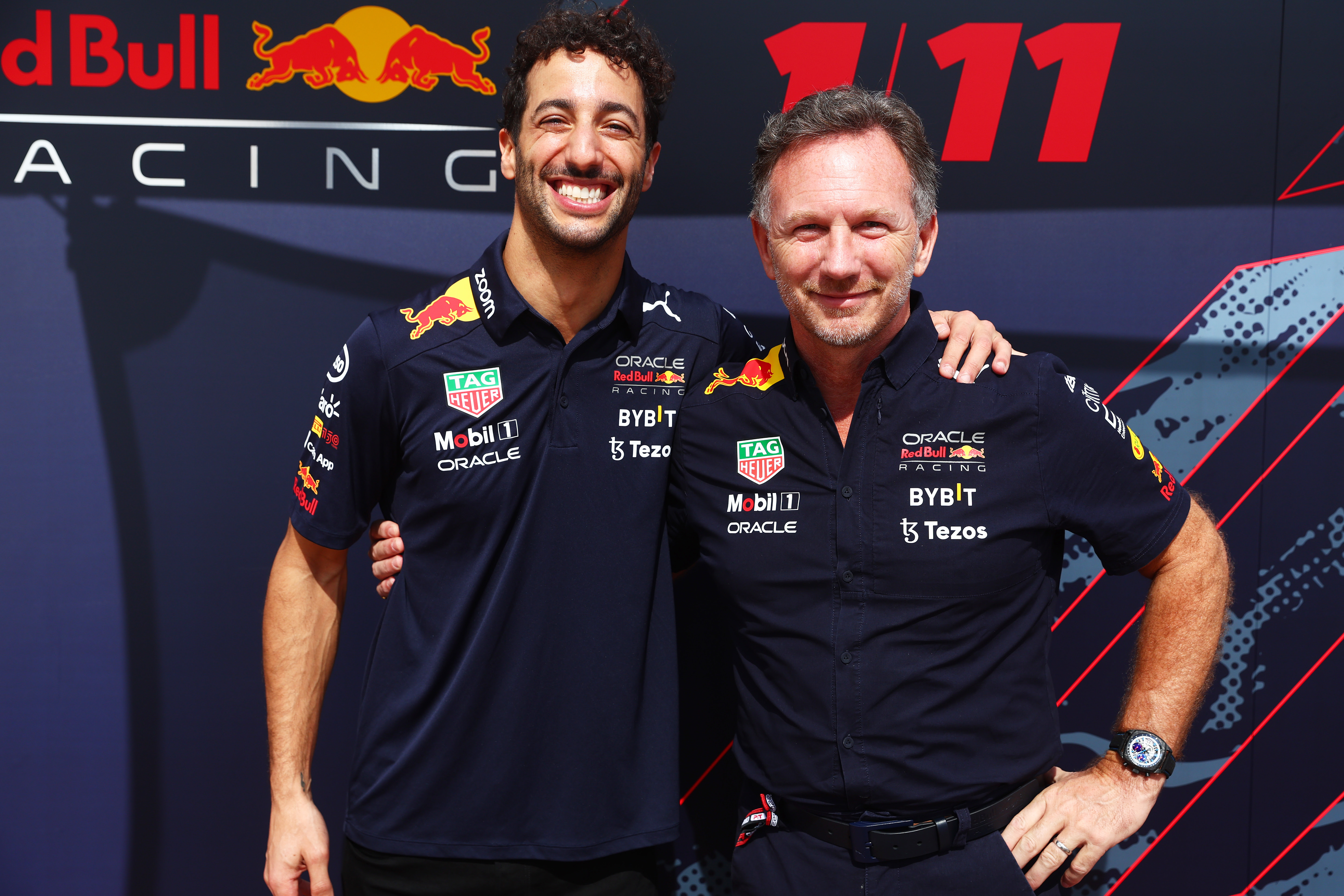 The Race understands that Ricciardo is likely to attend around seven grands prix next season in the role, including the three American rounds.
"It is great to bring Daniel back into the Red Bull family," said team principal Christian Horner.
"He has enormous talent and such a brilliant character; I know the whole factory is excited to be welcoming him home.
"In his role as test and third driver, Daniel will give us the chance to diversify, assisting in the development of the car, aiding the team with his experience and knowledge of what it takes to succeed in F1."
After being dropped by McLaren with a year to run on his contract, Ricciardo decided against chasing midfield race seats for 2023 and prioritised getting a reserve role at a top team so he could both take a degree of time away from F1 following two difficult seasons at McLaren but also showcase himself in the hope of getting a competitive 2024 opportunity.
The Red Bull deal appears to be an ideal fit for his aims.
"I already have so many fond memories of my time here, but the welcome from Christian, Dr Marko and the entire team is something I'm sincerely appreciative of," said Ricciardo.
"For me personally, the ability to contribute to and be surrounded by the best team in F1 is hugely appealing, whilst also giving me some time to recharge and refocus."
Ricciardo was backed by Red Bull through a junior career that included the 2009 British Formula 3 title.
After being loaned to HRT for his F1 debut in mid-2011, he spent two years at Toro Rosso before replacing countryman Mark Webber alongside Sebastian Vettel at then reigning champion team Red Bull for 2014.
He outperformed Vettel in their season together and took the first three of the seven grand prix wins he would get during five years at the Red Bull team.
Ricciardo built a reputation for swashbuckling overtaking and pulling off against the odds victories.
But Ricciardo had doubts about the Honda engine deal Red Bull took on for 2019, and with the team also beginning to gravitate towards his team-mate Max Verstappen, he accepted a big-money offer from Renault.
He spent two years there, but arranged to leave for McLaren before his second Renault season had even begun.
While his podium exploits in the upper-midfield Renault bolstered the reputation Ricciardo had built at Red Bull, his McLaren stint was a massive disappointment – bar his shock triumph in the 2021 Italian GP.