Daniel Ricciardo will not become an option for a Red Bull Formula 1 race seat when he rejoins the team next year, Christian Horner has insisted.
Ricciardo is set to return to the team that he won seven grands prix with, and the organisation that backed his junior career and brought him into F1, in a reserve role in 2023.
He has agreed an early exit from McLaren after two difficult seasons there but had no interest in signing for a lower midfield team.
Ricciardo has not yet signed a contract with Red Bull but as reported by The Race on Friday he is closing on a deal to be a reserve driver, conduct simulator work and take part in Red Bull's marketing activities.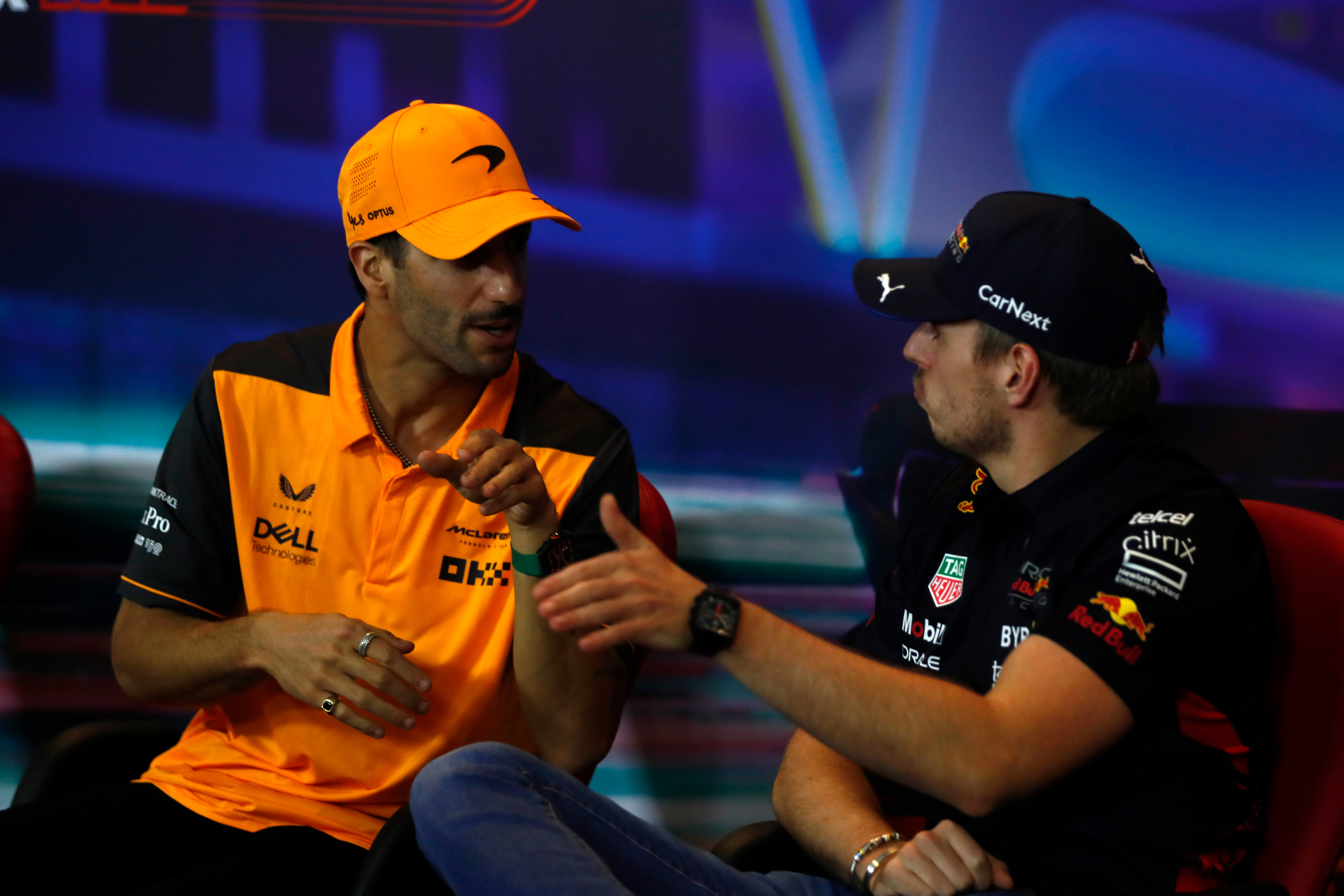 Horner said on Saturday that this will happen unless Ricciardo chooses not to sign a contract that has been drawn up.
Race drivers Max Verstappen and Sergio Perez are contracted beyond 2023, though. Verstappen's runs through 2028 and Perez signed a new deal earlier this year to the end of 2024.
Asked by The Race if Ricciardo could become an option for a race seat at Red Bull, should he prove to the team that he can be as good as when he was at the team until the end of 2018, Horner quickly shut the prospect down.
"No, no, Daniel's contract's very specific for a specific reason," said Horner.
"We have a contract with Checo for the next two years. What the partnership of Max and Checo has produced has been phenomenal for us – the five one-two finishes so far this year, the constructors' championship that we haven't won for eight years is a phenomenal achievement and obviously a combination of both drivers' points contributions.
"The two drivers, they do have a good relationship. They've raced well for the team. And we've got no reason to see that being any different tomorrow [in the Abu Dhabi Grand Prix] or for the duration of their contractual commitment to the team thereafter."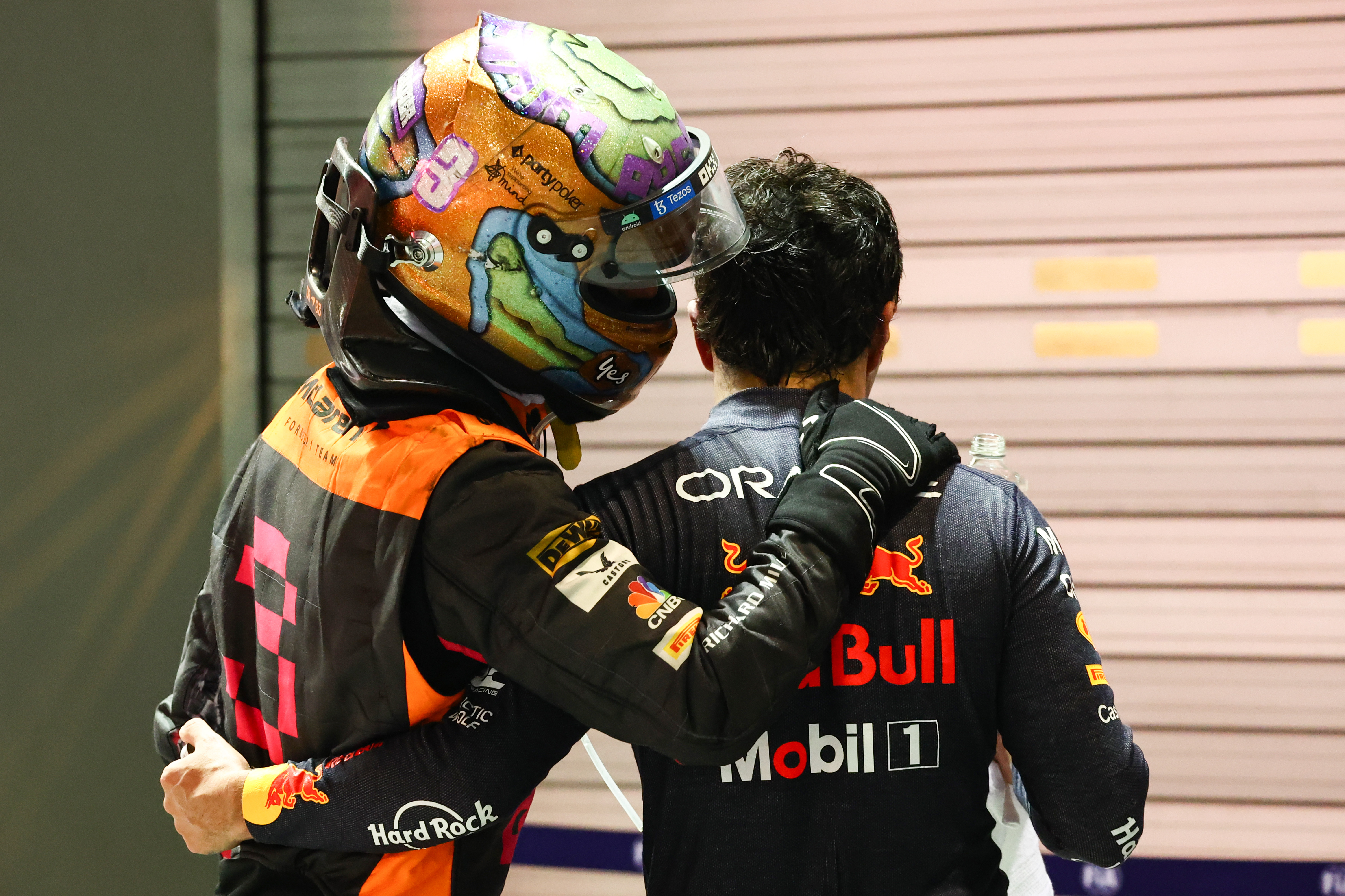 Perez joined Red Bull in 2021 and has won three races in two seasons for the team.
His main contribution has been in other areas, notably the points contribution this year to Red Bull's constructors' championship success that Horner mentioned but also a direct involvement in Verstappen winning the 2021 title, as his defence against Lewis Hamilton that cost the Mercedes driver a lot of race time in the Abu Dhabi Grand Prix had a crucial impact on how the final stages of that played out in Verstappen's favour.
Perez is also in a strong position to finish second in the championship, which would give Red Bull its first ever drivers' one-two finish.
"For Checo, we made that commitment for two years earlier in the year," said Horner.
"He made a good step this year. He felt more comfortable in the team at the beginning of the year after that first year, joining during a COVID period, and hopefully he can round off what's been a very strong year for him with that runner-up position in the championship this year.
"Max's season has been truly outstanding, 14 grand prix victories, plus Checo's two, 16 victories is more than we've ever achieved in our history and something that we're very proud of."
The Red Bull team goes into the season finale in Abu Dhabi off the back of a controversial end to the race in Brazil that sparked tension internally, after Verstappen refused a team order to move aside for Perez.
It emerged afterwards that this was retribution for an incident earlier in the season, thought to be Perez's Monaco qualifying crash, and a belief it may have been intentional to help him start in front of Verstappen, who Perez then beat to victory in the grand prix.
The Red Bull team and its drivers have not confirmed that. Horner was even asked directly if Red Bull investigated that incident internally either immediately afterwards or recently, but declined to give a straight answer.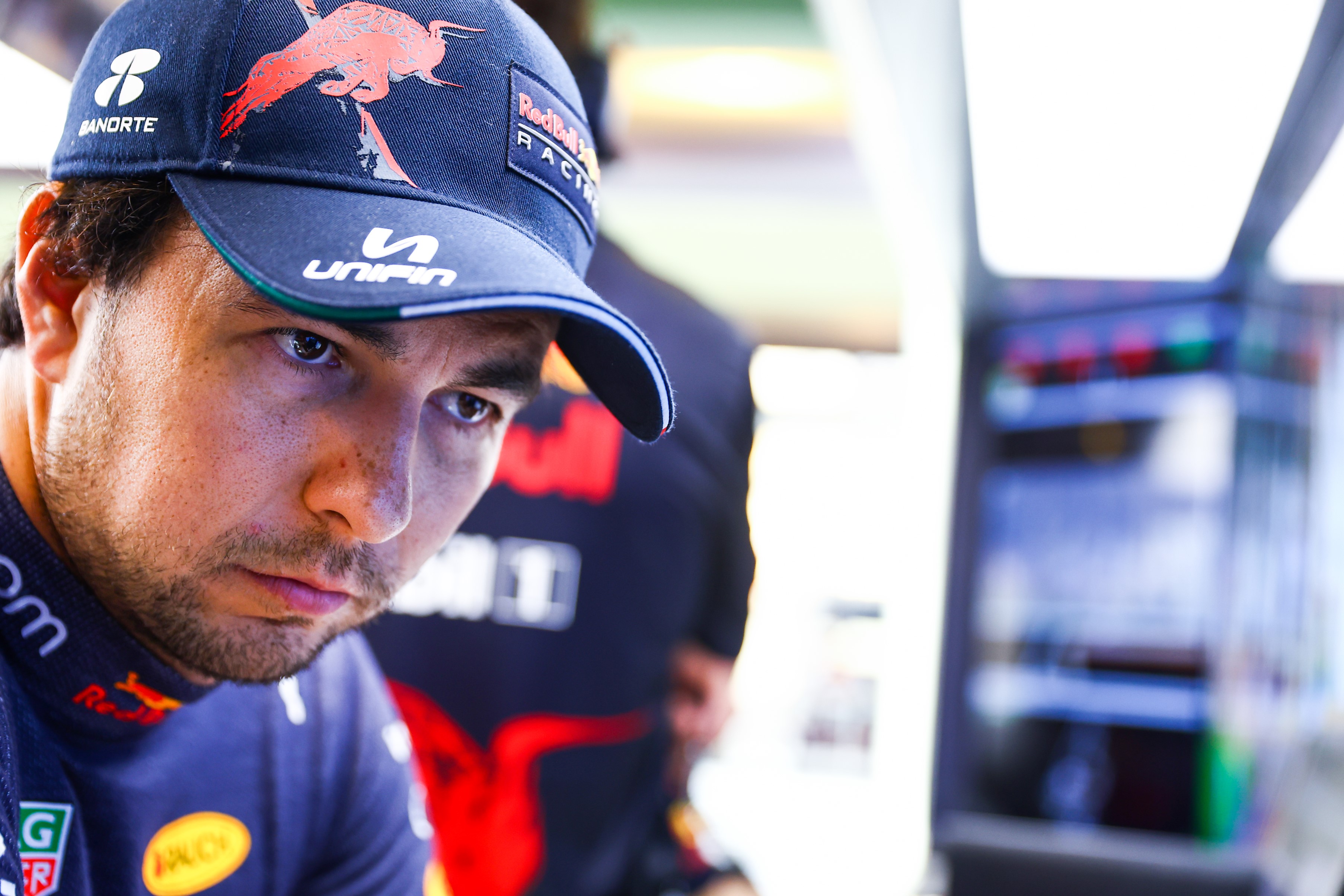 Red Bull's comments have so far only reflected a statement released ahead of this weekend in which it attempted to exonerate Verstappen by effectively apologising to him for asking him to swap positions without agreeing it in advance of the race.
"Well, any crash, particularly in a cost cap environment, is disastrous," Horner said of Perez's Monaco crash.
"It's expensive, it's costly, and particularly at a street circuit. So from a team's perspective, it's way, way from an ideal.
"So there was a lot of frustration following that, it could have obviously damaged the gearbox as well in an incident like that, and of course, then incurred a lot of damage with Carlos Sainz [who crashed into Perez's spun car].
"Now, thankfully, this year, that's probably been the biggest accident that we have from a cost basis, which has a one-on one effect on your performance to develop because you have to pick whether you're going to make spare parts or development parts.
"Now, thankfully, the drivers have done a great job thereafter of managing not to hit things. And so we actually have probably the least amount of crash damage in the year compared to any other team.
"But look, a lot has been said about Brazil, I think there's things that we as a team obviously could have done better.
"We hadn't envisaged being in that position. We shouldn't have taken it for granted,.
"There's always lessons you're going to learn in this sport. And it's a matter of how you apply them."