Pato O'Ward reckons his "massive oh my God moment" was almost entirely responsible for his deficit to regular McLaren driver Daniel Ricciardo in his first Formula 1 practice session.
O'Ward became the second IndyCar race winner to drive for McLaren in Friday practice this year, after Alex Palou in the United States, when he took over Lando Norris's car for FP1 at the Abu Dhabi Grand Prix.
It was his first experience of a 2022 F1 car, after driving in the post-season test in 2021 and getting back behind the wheel of that car this season in private testing.
O'Ward's priority was gathering data for McLaren and Norris but unlike Palou he did actually get a push lap in the session, though only ended up 18th-fastest – 1.7s off the pace and just over seven tenths slower than regular driver Daniel Ricciardo.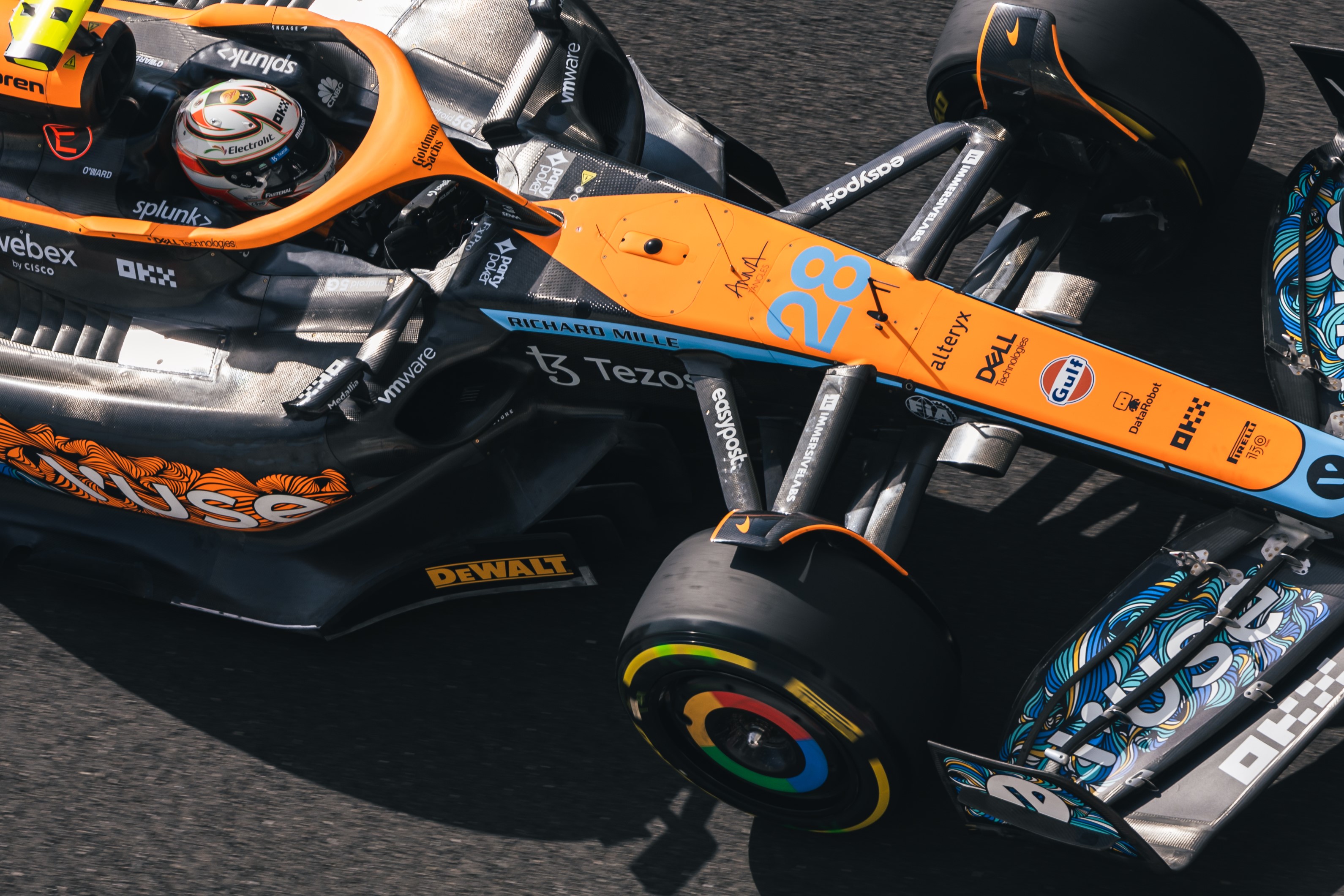 However, O'Ward felt that was almost entirely down to a rear snap at the fast Turn 9 left-hander on his fastest lap, which required a big right-hand down correction mid-corner and dropped his minimum speed to more than 20km/h below Ricciardo's.
"I had a massive 'oh my God…' moment into Turn 9," said O'Ward.
"And that was our quick lap. I think we had a solid six tenths at least more in there just with having a normal Turn 9."
That estimate is broadly in line with his overall loss to Ricciardo – O'Ward was just under two tenths slower in the first sector but actually half a tenth faster in sector two.
But in sector three, which begins just before Turn 9, O'Ward was six tenths slower and the majority of that does seem to come from that single error.
Although Ricciardo, who is leaving McLaren at the end of the year, has had a difficult year and is not usually the benchmark for what the McLaren is entirely capable of, getting so close reflects quite well on O'Ward, who still harbours ambitions of an F1 switch in the future.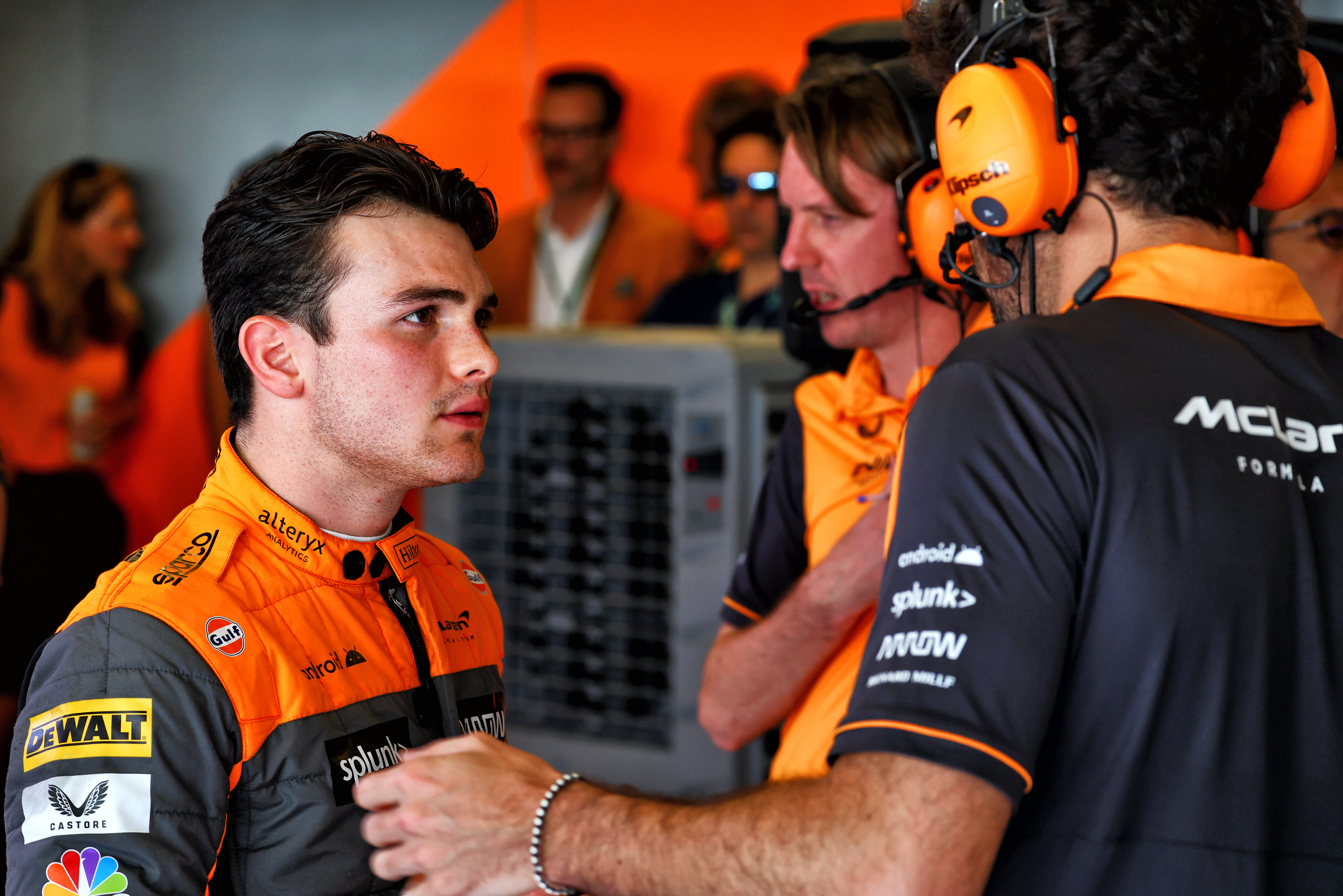 He described himself as "fairly happy" with his pace and overall was pleased with his contribution to McLaren's programme.
"To be honest, the worst thing you can do is go out and put it in the wall! And that's something that I really did not want to do," O'Ward said.
"In order to help the team you need to complete your runs.
"And what was most important to me was just kind of get a feeling of what this car is like a little bit more, how it feels going into the corners, how can you attack, when does the car bite?
"I think when I put my soft tyres on, I got to a decent place of being fairly happy with the car actually.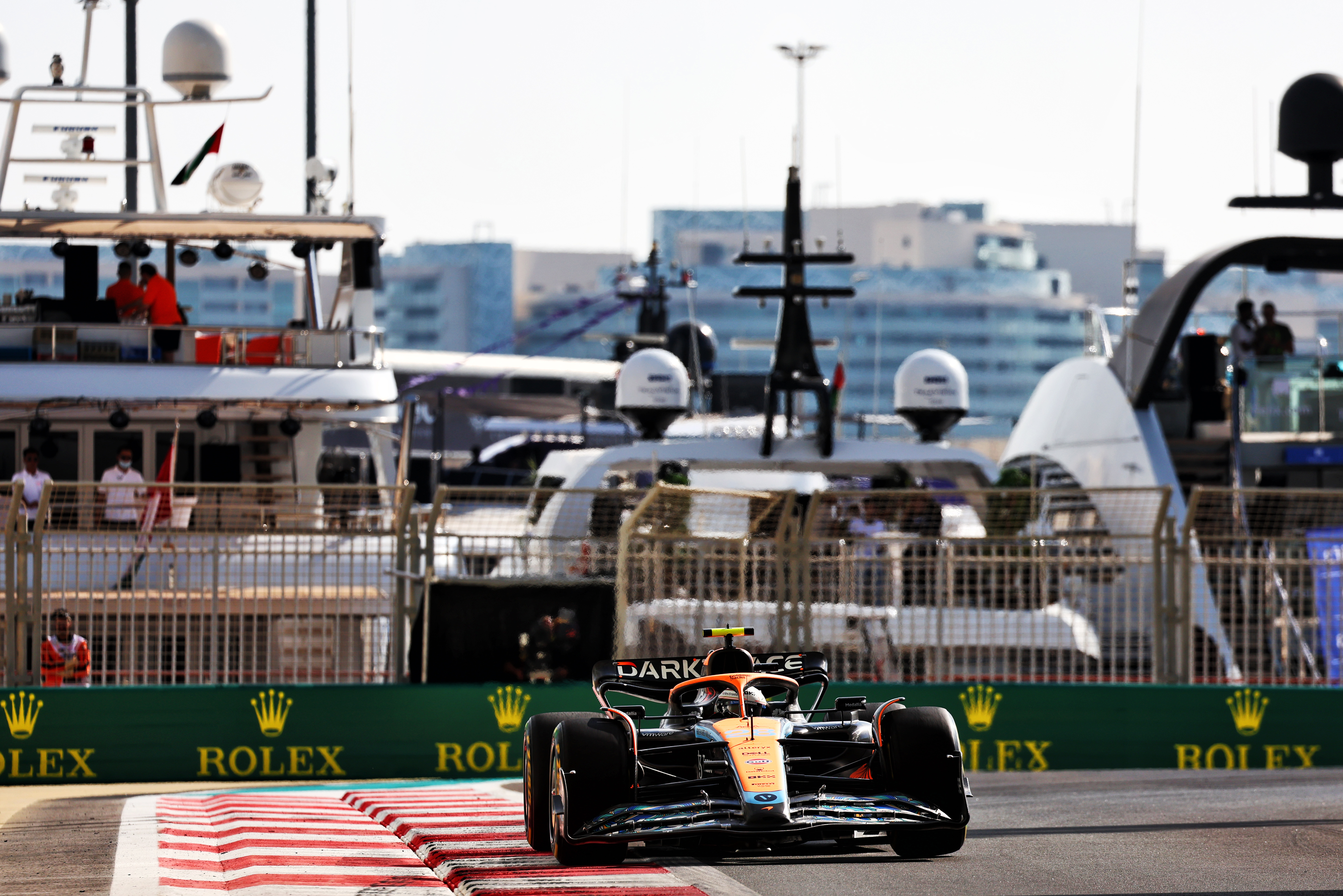 "I'm fairly happy with my pace to be fairly honest with you. I think the team was happy with all the data that we gathered.
"That's what it's all about, it's to help all of us right and enjoy it.
"And I did, I enjoyed it very much."