Daniel Ricciardo's calling card during his Formula 1 heyday was last-gasp overtakes that would surprise and embarrass his victims.
But upon his F1 return – now resumed after a hand injury forced him to miss the last five grands prix – he's found he's lacking that staple of his racing legacy: racecraft.
Ricciardo started the Austin sprint race in 10th place, but he found himself 12th coming out of Turn 1. A back-and-forth battle with Lance Stroll to hold onto that 12th place followed, something that was decided both by Ricciardo overtaking the Aston Martin around the outside of Turn 1 and Stroll's brake problem becoming terminal.
The pass on Stroll was vintage late on the brakes Ricciardo but he felt his racecraft earlier let him down.
"I would say there were definitely some pros and cons," Ricciardo said after the sprint.
"The pros was it was fun. I just really enjoyed being back on the grid. It's probably always my favourite feeling on a race weekend when the lights slowly all turn on and then off. That adrenaline spike, it's hard to get that in many other things in life.
"That was really enjoyable, but [cons] some little bits of….I don't like I saying it because I'm very experienced [though] this year not so experienced…but a bit of race rust.
"Things that deep down I should know better. But it's a good warm-up race for tomorrow and plenty to dissect."
So is Ricciardo right to be critical, how much did his rustiness cost him and did injury symptoms play any role?
LAP ONE'S MISSED OPPORTUNITY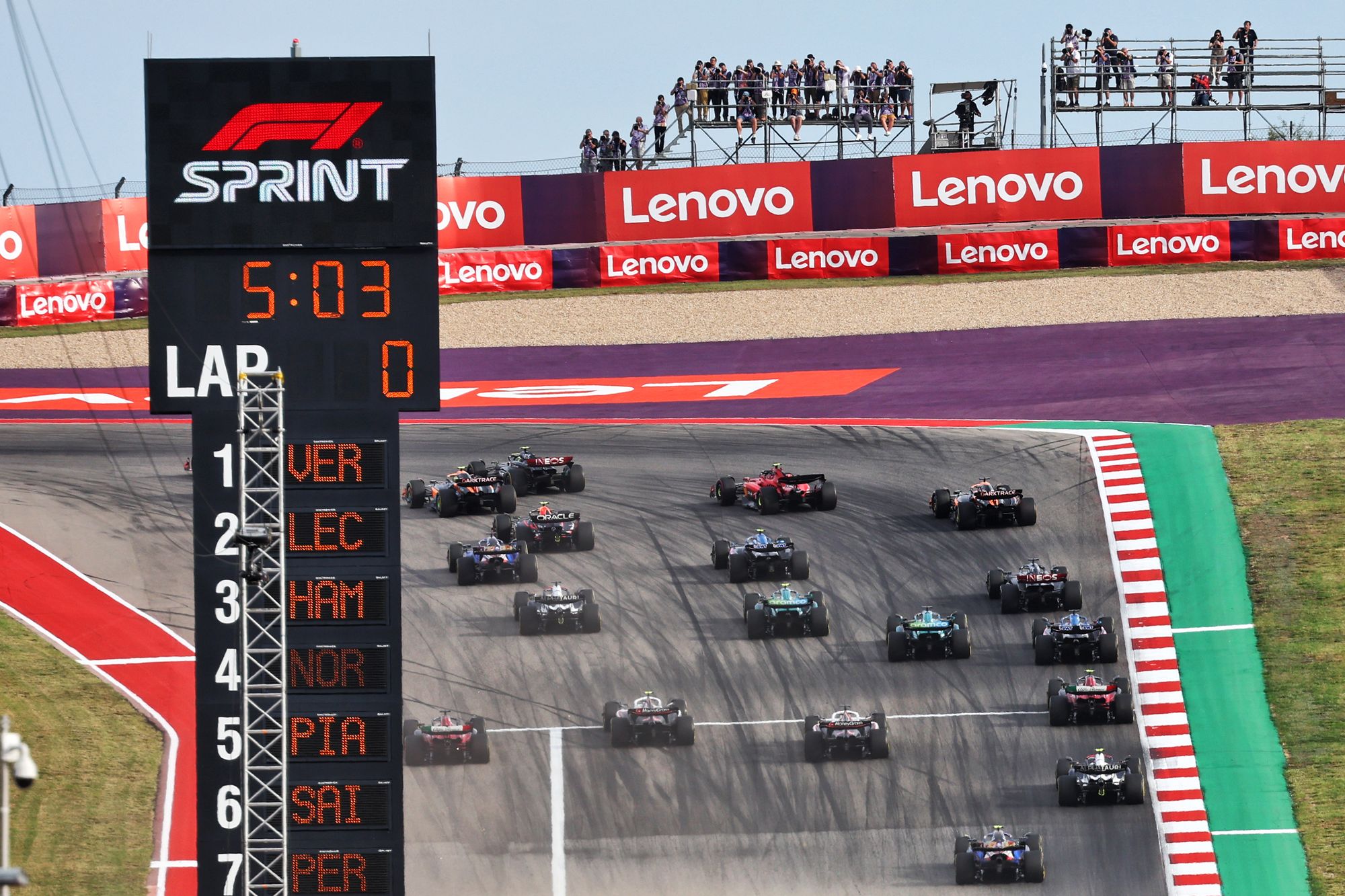 What happened: Ricciardo's initial launch from 10th on the grid is solid but he picks the inside line for Turn 1 and gets bottled up behind Alex Albon who in turn is braking hard to avoid Sergio Perez in front of him.
This allows both George Russell and Esteban Ocon to sweep around the outside of Ricciardo and demote him from 10th to 12th.
What it cost him: Russell's race pace was going to be superior to Ricciardo's but as evidenced by Ricciardo closing to within a few tenths of Ocon on the final lap, had he passed the Alpine on lap one he may have had the legs to beat it.
What Ricciardo said: "At Turn 1, part of me is like 'I should have seen the inside bottle up a little earlier and kind of stayed there', a couple of cars went on the outside.
"It's little race reads which I probably missed a little bit."
The Race's verdict: Lap one at Austin is always tough, those who put their car on the outside of Turn 1 risk being forced off the track at the exit or contact at the entry point.
But that was clearly in hindsight the better line to be on going into the corner. Ricciardo did have time to adjust his line when it was clear those on the inside would be bunched up.
But it was hardly a careless lapse in judgment or glaring missed opportunity. Similar missed chances could be found looking at the onboards of drivers who have been here all season long.
And actually a few corners later there's a really good defence against Fernando Alonso through the esses.
This was only Ricciardo's third race start of the year given the Spa sprint started behind the safety car. And his first start of the year at the Hungaroring was compromised through no fault of his own when Zhou Guanyu whacked into the rear of his AlphaTauri.
STROLL OVERTAKES RICCIARDO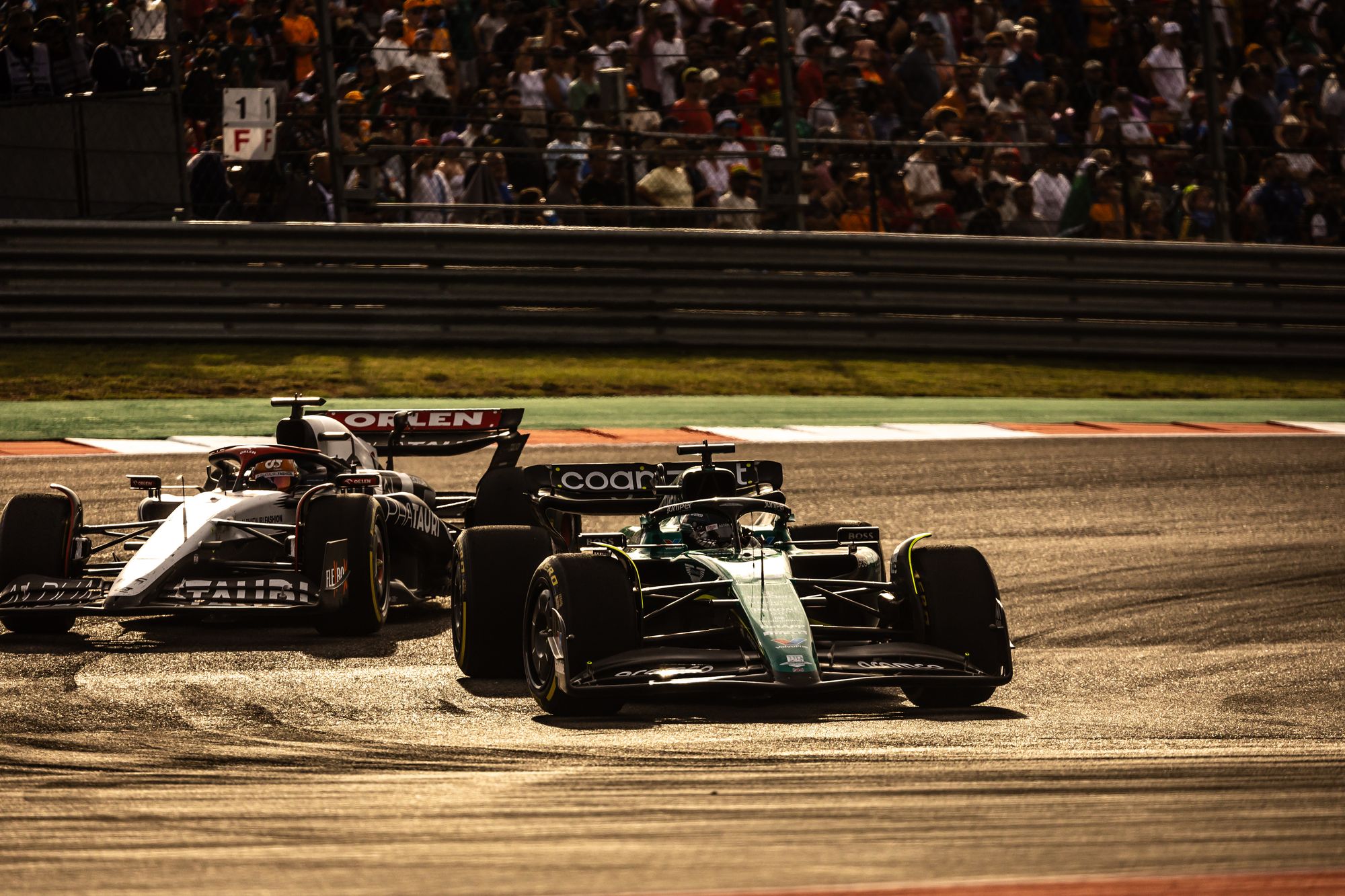 What happened: Stroll overtook his team-mate Alonso on the opening lap and was on the back of Ricciardo shortly afterwards.
On lap nine of 19 Stroll makes his move with a Ricciardo-esque dive down the inside of the AlphaTauri driver – from about 30-40 metres back - into the Turn 12 left-hander at the end of the long straight.
What it cost him: Like lap one Turn 1, it did cost him a better shot at beating Ocon as he lost time battling with Stroll.
What Ricciardo said: "He got me into Turn 12, I thought I had him covered but I didn't. Some things there that I was like 'I should have made it harder for him'."
The Race's verdict: Stroll's move was probably the best of the sprint race. A really nicely controlled late braking manoeuvre - despite having brakes that were about to give up.
Ricciardo does leave the inside open having previously covered it when Stroll was a similar distance back. There's a slight half-hearted look to cover it but it doesn't stop Stroll from taking full advantage.
Again it's not a sensational placement error but you do feel a bit of race rustiness watching Ricciardo's onboard in that precise moment.
RICCIARDO OVERTAKES STROLL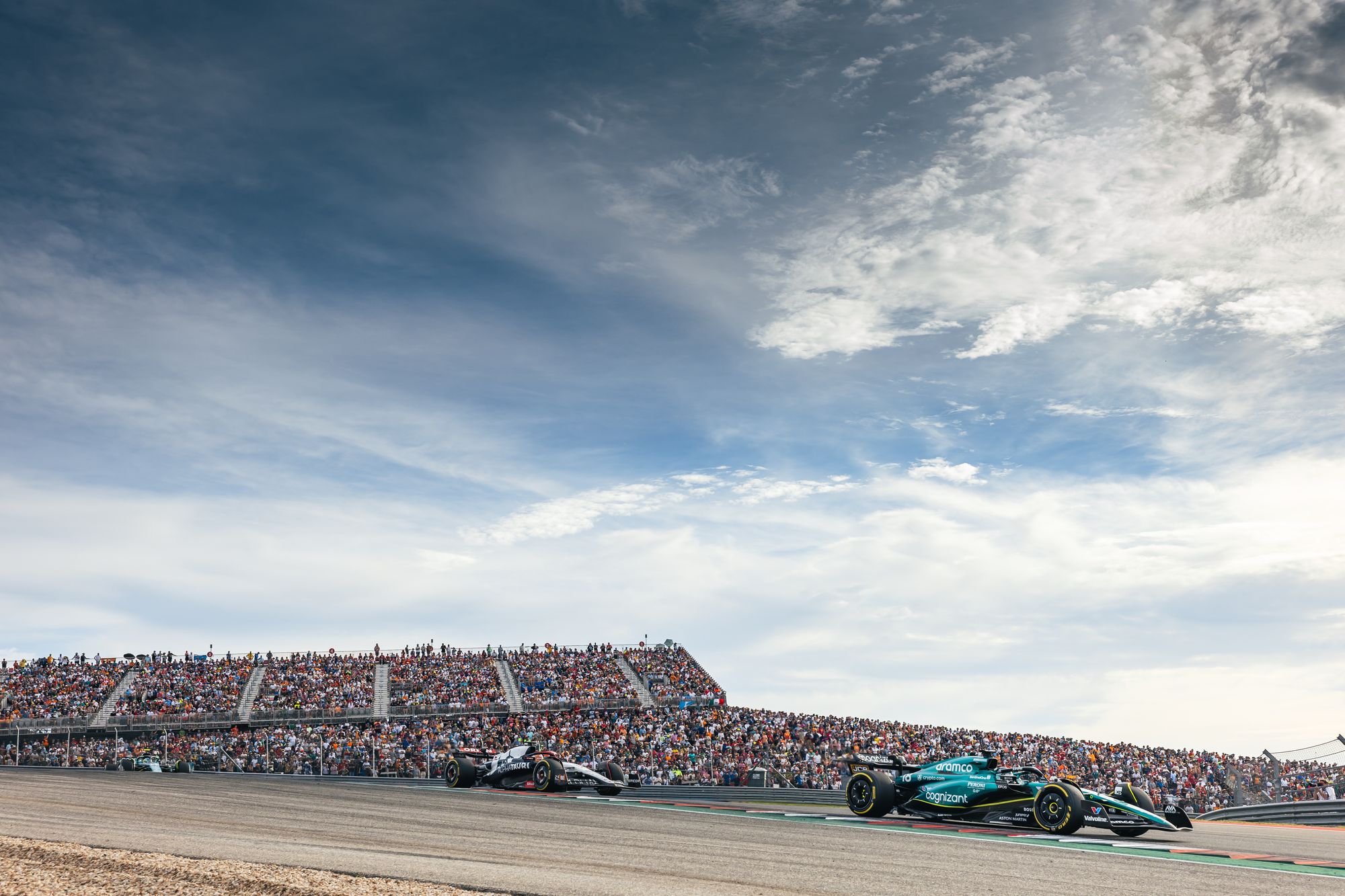 What happened: Ricciardo reels Stroll back in and feints a look to the inside before storming all the way around the outside of Turn 1, using the better traction on exit to bolt clear into the esses and reclaim 12th place.
What Ricciardo said: "I put a good move on Stroll on the outside of Turn 1."
The Race's verdict: This was evidence that Ricciardo hasn't suddenly lost his racecraft. It was classic Ricciardo, having seen how effective and grippy the outside line in and out of Turn 1 was, he braked later and swept his way around the outside knowing he'd have the superior traction on the exit.
THE OCON PURSUIT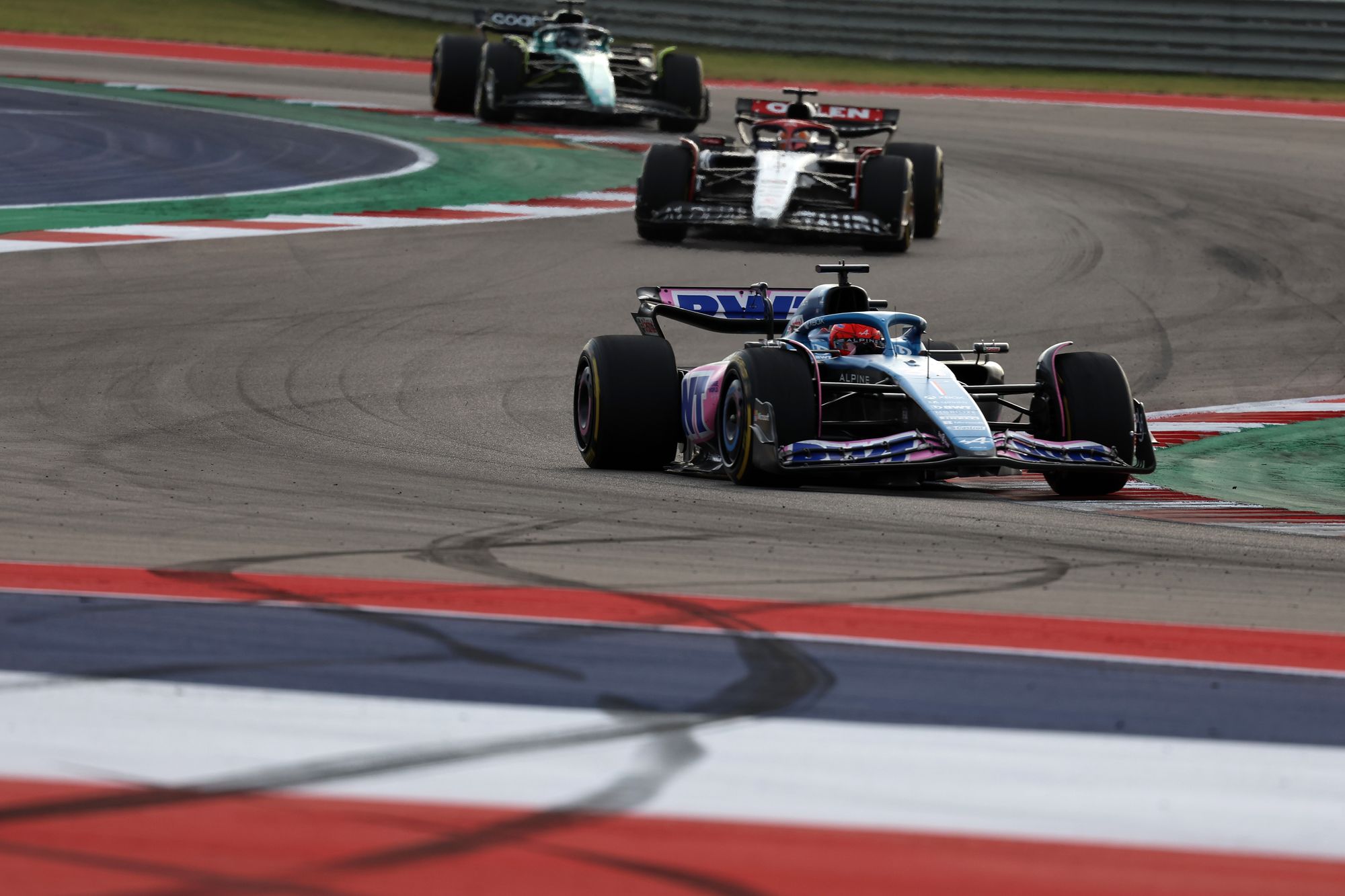 What happened: Ricciardo was able to catch his ex-team-mate Ocon in the final laps and was within DRS range on the final lap but couldn't make a move, ending up within half a second of Ocon over the line.
What it cost him: Nothing that was worth ruining his race for.
What Ricciardo said: "On the last lap I got within his DRS, so I was close. On one hand, for sure I was going to try and do what I could to overtake but to do some crazy divebomb when we're not fighting for a point at the end there [would be wrong]….I didn't want to do anything silly either. I got close but not close enough to pull off a good move."
The Race's verdict: This is more evidence of some sensible racecraft from Ricciardo. He was never really close enough in the right places and as he noted, it wasn't risking it for 11th either…it wasn't exactly the high-stakes his trademark moves were previously gambling for.
THE INJURY FACTOR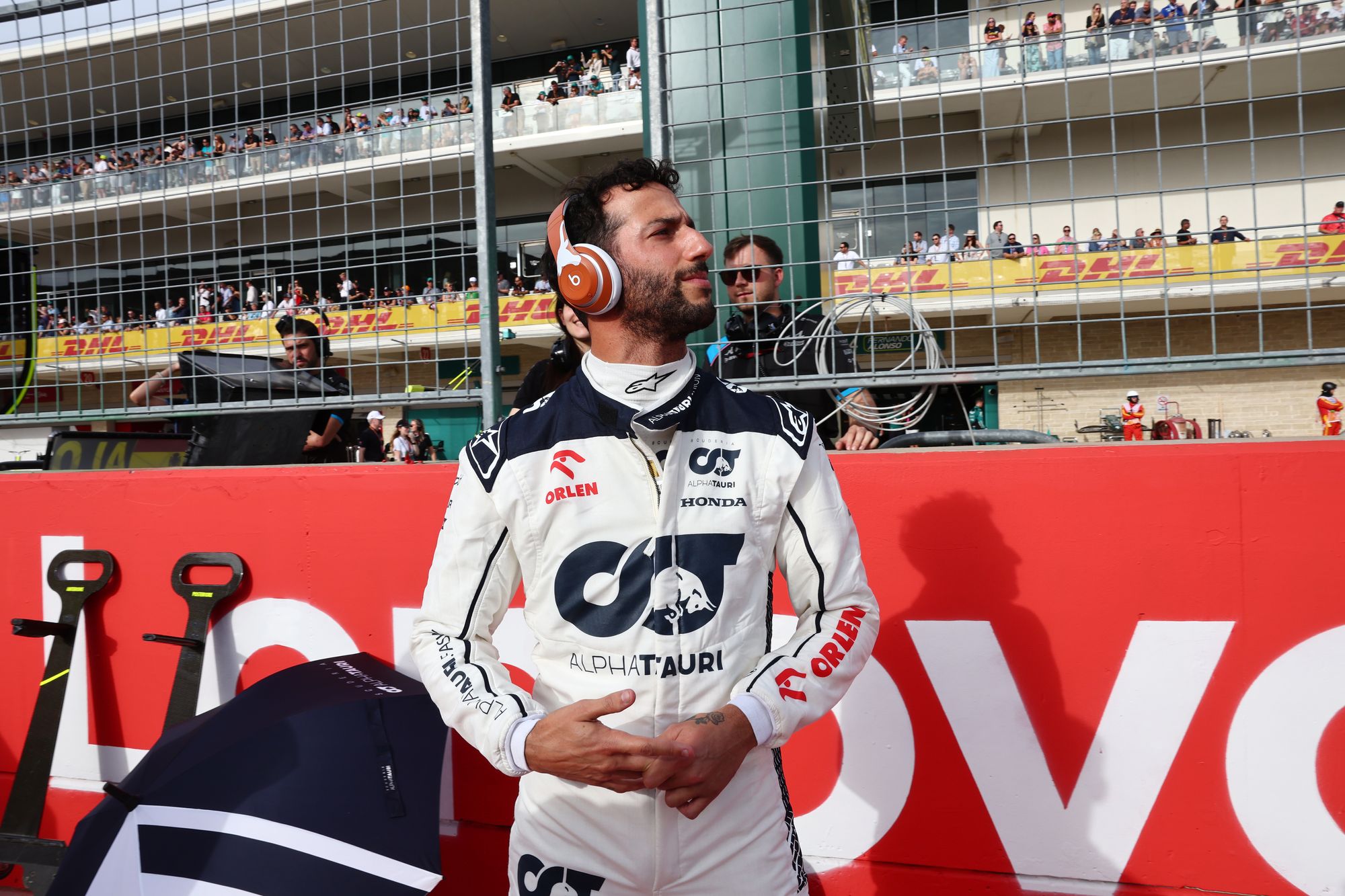 Ricciardo said his hand "felt fine" on Saturday and he was glad he skipped Qatar as it gave him the confidence "to push and to hit a kerb" in the sprint.
"My biggest fear was coming back and making excuses and then like the team is upset, I'm upset, nobody wins. So I'm happy with the approach [skipping Qatar]," Ricciardo added.
The time off due to injury (and missing the first part of 2023) may have played a role in his "race rust" but any injury symptoms appear to have had no tangible effect on his actual racecraft.
CONCLUSION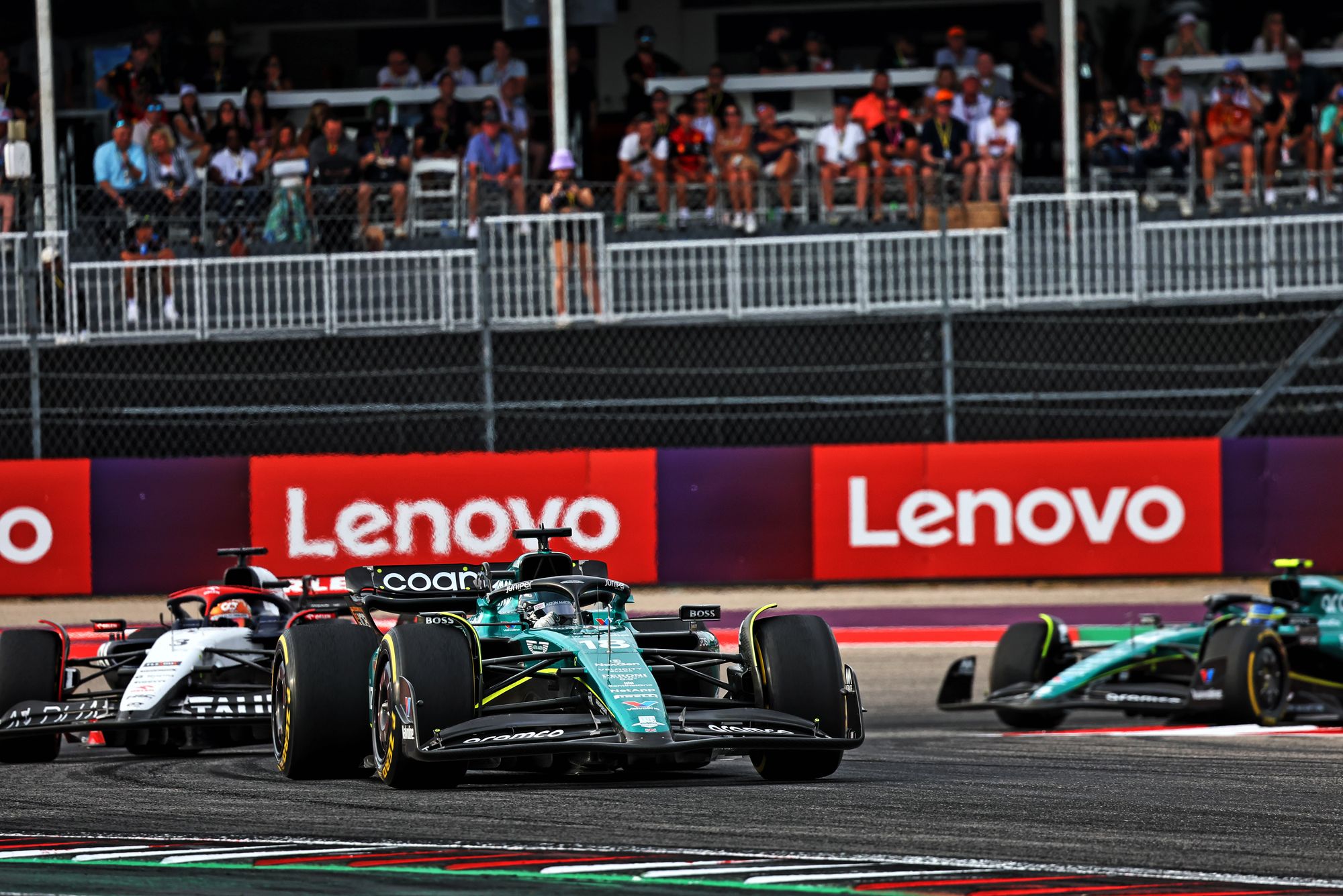 You can understand Ricciardo's self-criticism given his supreme racecraft rarely deserted him before.
Even during his most torrid times at McLaren, he could rely on his racecraft to pull a stellar opening lap out of the bag or fully capitalise on a rare opportunity like at Mexico City last year.
But there's very little evidence of Ricciardo's time off suddenly making him some kind of outlier on the F1 grid.
He's perhaps falling short of his usual standard but as his move on Stroll showed his racecraft is still on par with many of the drivers who have been driving all year. And as he said himself after nearly getting AlphaTauri into Q3, "the one-lap stuff felt pretty good". That wasn't something that often 'felt good' for him at McLaren.
There's little reason to fear that with a few more proper race starts and wheel-to-wheel duels that will inevitabiy be frequent in such a close midfield scrap, Ricciardo won't shake off that race rust and deliver more trademark moves with fewer of the slight lapses in close combat that prompted his frustration at Austin.