Four Formula 1 drivers are due to start the United States Grand Prix from the pitlane as Aston Martin and Haas have each elected to revise set-ups, with Aston Martin splitting the specifications of its cars.
Both teams have brought significant upgrades to the Austin race, but Aston Martin faced a big setback with its package in Friday's sole practice session when both cars encountered overheating brakes.
Deputy technical director Eric Blandin said on Sunday that "because of a mistake on the simulation" Aston Martin had "effectively too much blanking [blocking, which reduces the airflow going to the brake system] on the front brakes, so they effectively caught fire".
Aston was able to send Fernando Alonso back out in that session but Lance Stroll was consigned to the pits. Both drivers were then eliminated in the first part of qualifying for Sunday's grand prix - Alonso's 17th marking the first time he had not reached Q3 in 2023.
Blandin added that the team had chosen to make set-up changes ahead of the grand prix and this will go as far as back-to-back testing its upgrade package against the previous specification.
Stroll, who was due to start 19th, will stick with the new specification - which includes an all-new floor, diffuser changes and reshaped engine cover - but Aston has still revised his set-up. Alonso's car will be in what Blandin described as "Qatar-spec".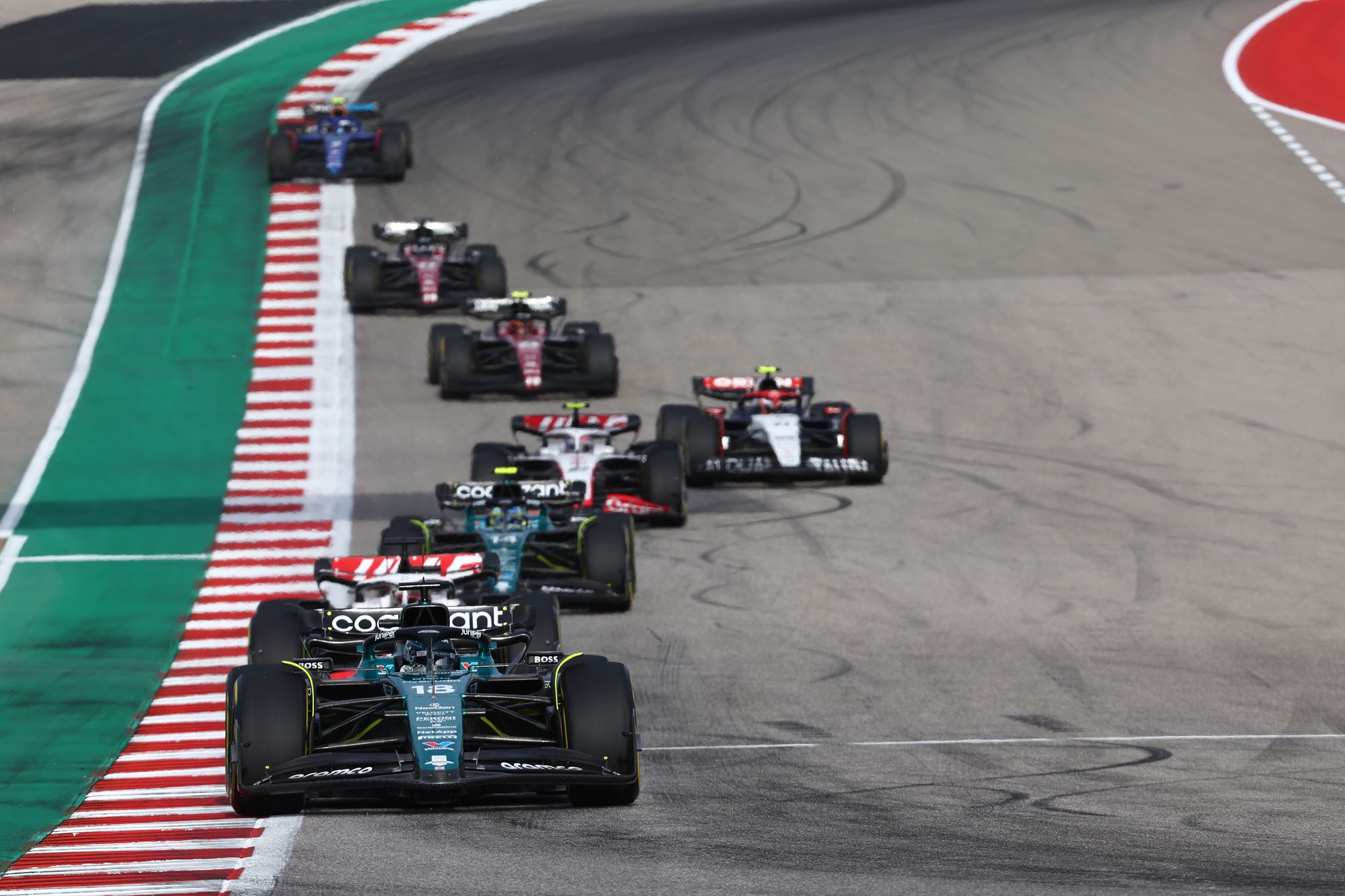 "We learned that the package is actually performing as we were expecting," said Blandin.
"We haven't been able to optimise the set-up, so one thing we have decided to go is to start with the pitlane, changing the set-up, because we think there is a lot more performance to come from the car."
Running a split-specification ensures Aston can do a back-to-back for aero evaluation purposes, something it wasn't able to complete in FP1 - as it had intended - as Stroll could not return to the track.
Asked if Aston would match its cars' set-ups to get the most out of the back-to-back experiment, Bladin replied: "Something similar, yeah."
Alonso expressed his expectation after qualifying that the rest of the weekend - including the Saturday sprint, which he finished in 13th and Stroll retired from late on - would effectively represent a "test for next year".
Haas also makes set-up revisions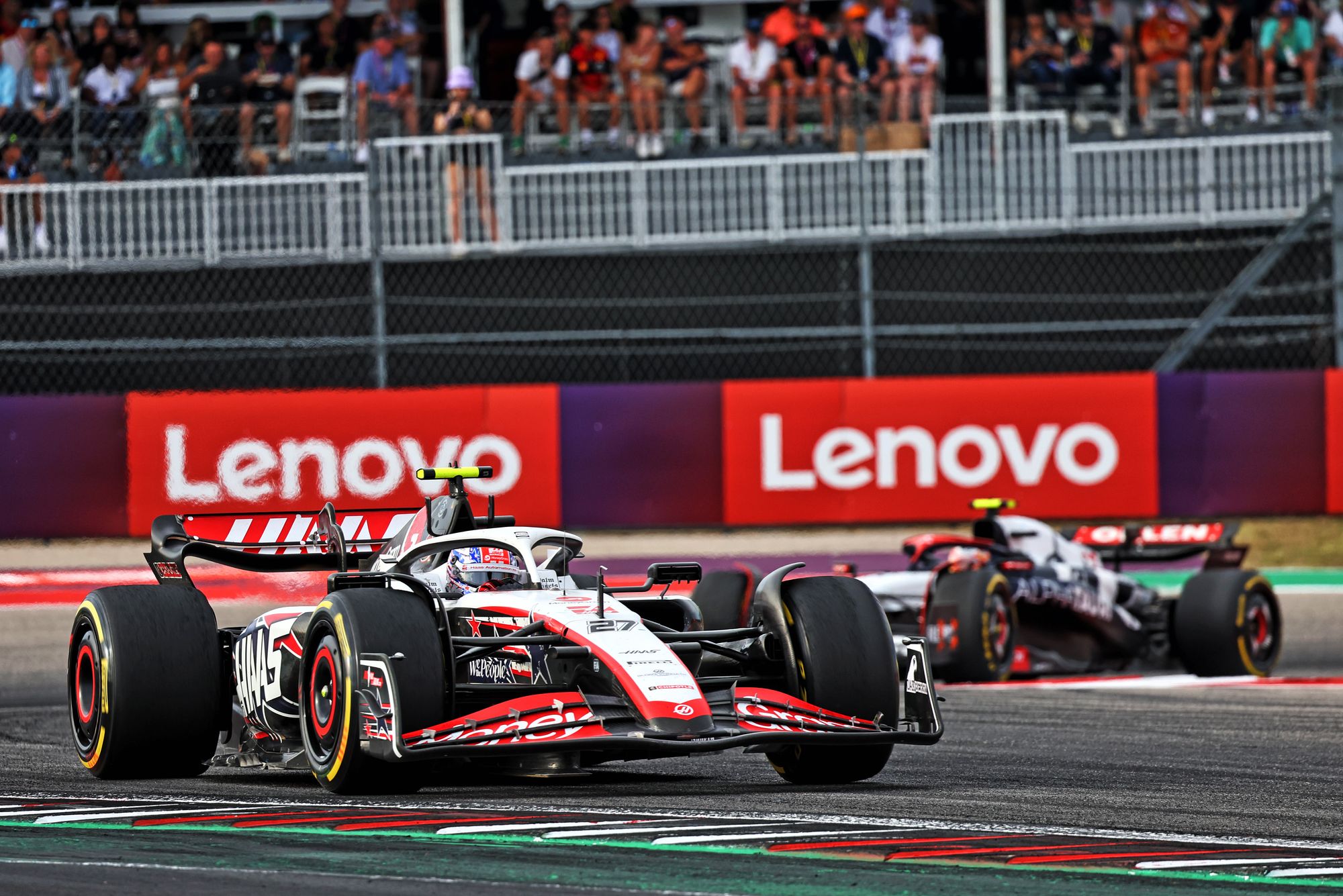 Haas has not officially confirmed a pitlane start for its drivers Kevin Magnussen and Nico Hulkenberg but both are also expected to line up there as Haas makes set-up changes of its own.
Magnussen was due to start the grand prix from 14th, having made Q2 on Friday, with Hulkenberg qualifying two places further back - both running what has been touted as Haas's biggest in-season upgrade in its F1 history.
The revised Haas sports a bodywork redesign that's made it much more visibly similar to the Red Bull, but now has an enhanced 'water slide' feature on the sidepod upper surfaces.
It also has a new engine cover and every part of the floor, including the tunnel inlet, has been altered.
What that's done to the starting grid
All this means significant changes in the bottom half of the starting grid.
Daniel Ricciardo is now due to start his first grand prix following his hand injury from 14th - he initially qualified one place further back - while both Williams drivers will move up, too.
Alex Albon and Logan Sargeant were 18th and 20th respectively in Q1 but are now set to line up in 15th and 16th.
Provisional US GP starting grid
1 Charles Leclerc
2 Lando Norris
3 Lewis Hamilton
4 Carlos Sainz
5 George Russell
6 Max Verstappen
7 Pierre Gasly
8 Esteban Ocon
9 Sergio Perez
10 Oscar Piastri
11 Yuki Tsunoda
12 Zhou Guanyu
13 Valtteri Bottas
14 Daniel Ricciardo
15 Alex Albon
16 Logan Sargeant
Pitlane start: Kevin Magnussen, Nico Hulkenberg, Fernando Alonso, Lance Stroll