Renault's R.S.20 has finally broken cover in full on the first morning of 2020 Formula 1 pre-season testing after a week of teaser images.
The French manufacturer held a season launch event in Paris last week that only featured "glimpses" of the new car via some closely cropped renders.
Renault then shook down the R.S.20 at Barcelona on Monday, but only released a black-and-white image of the car leaving the garage and then a video of it passing the start-finish straight.
With testing starting on Wednesday morning though, the car has now been seen in full – running in a black temporary livery.
Renault has talked up the aerodynamic changes made to the car and the most striking difference, which was first noticed in one of the initial renders, is the narrower nose.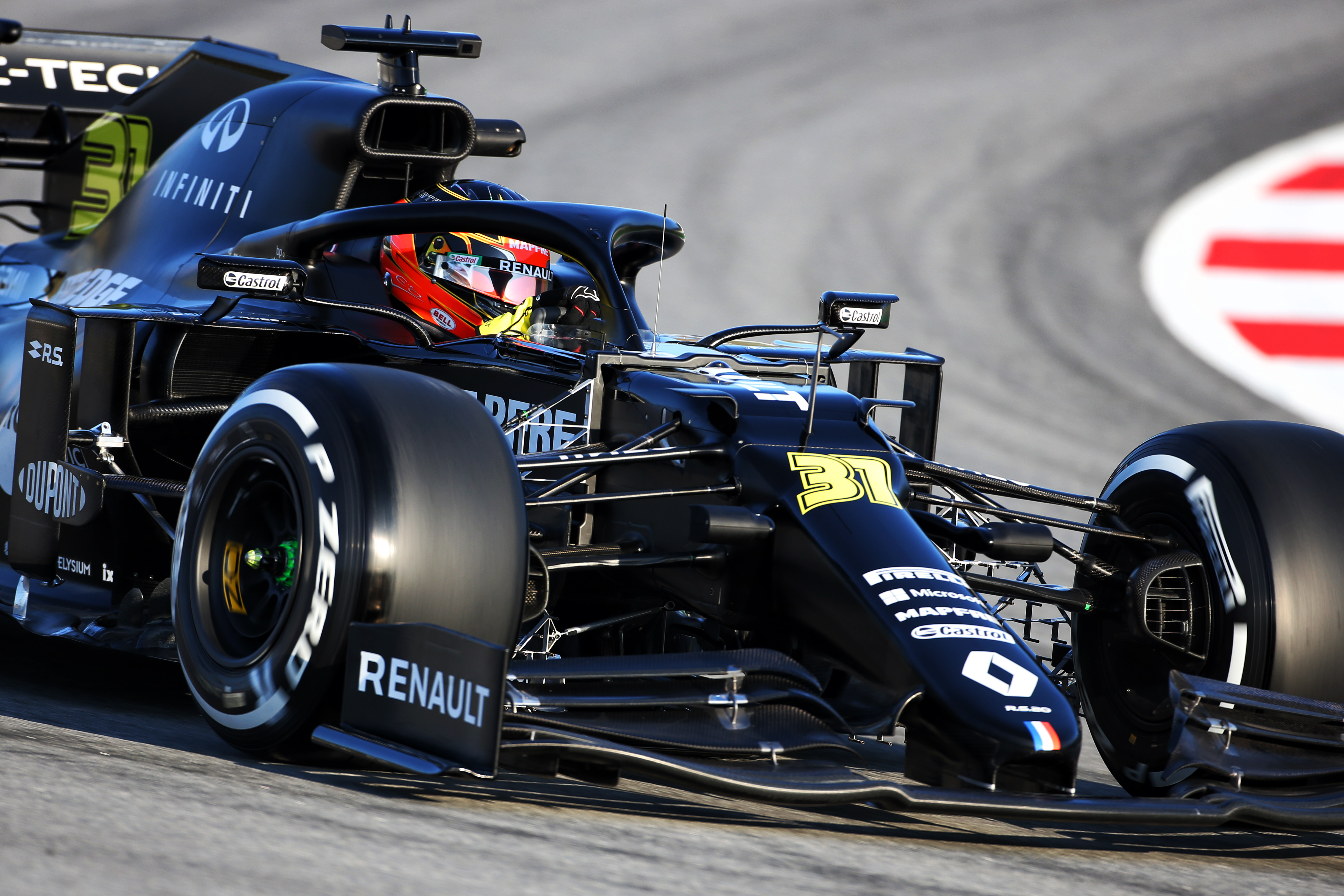 The team is optimistic that the evolution of its 2019 car will cure its development weakness from last season.
However, Renault is still trying to manage its expectations better, heading into its fifth year in F1 since returning to the grid.
Per its original roadmap, Renault should be fighting for the title this season but is instead only aiming to reclaim fourth place in the constructors' championship from McLaren.
Renault's executive director Marcin Budkowski said last year's slump was the result of a flawed car with limited scope for development, which should be addressed by the R.S.20's change of concept.
"There's an aero change in concept and we've also worked on the suspension, to get the maximum potential out of it," he said.
"Also to avoid this plateau of development, this ceiling of performance we had last year. The development now justifies this approach.
"We won't have everything right from Barcelona onwards. Solutions will arrive after the first race.
"[But] we'd attained our limits of our development of the car and the people we had working on the car."