Renault's Formula 1 season launch took place without a car because Cyril Abiteboul believes reveals cannot take place before testing without using "fake" designs.
The French manufacturer teased renders of its R.S.20 in a black "testing livery" at an event in Paris on Wednesday, where senior team figures and drivers Daniel Ricciardo and Esteban Ocon were present.
Its car will not be unveiled properly until testing begins on Wednesday, but team boss Abiteboul said that was a conscious decision rather than an indication the team is behind schedule.
"If anything we are much more on schedule than we were last year," Abiteboul told select media at the event, including The Race.
"So we are ahead of schedule but frankly after last year, and other years, I read what you write but I also read what people say about what you write and the pictures that we post.
"I got extremely frustrated from people already reacting to the car that they think they see, but actually nobody is capable of presenting a car."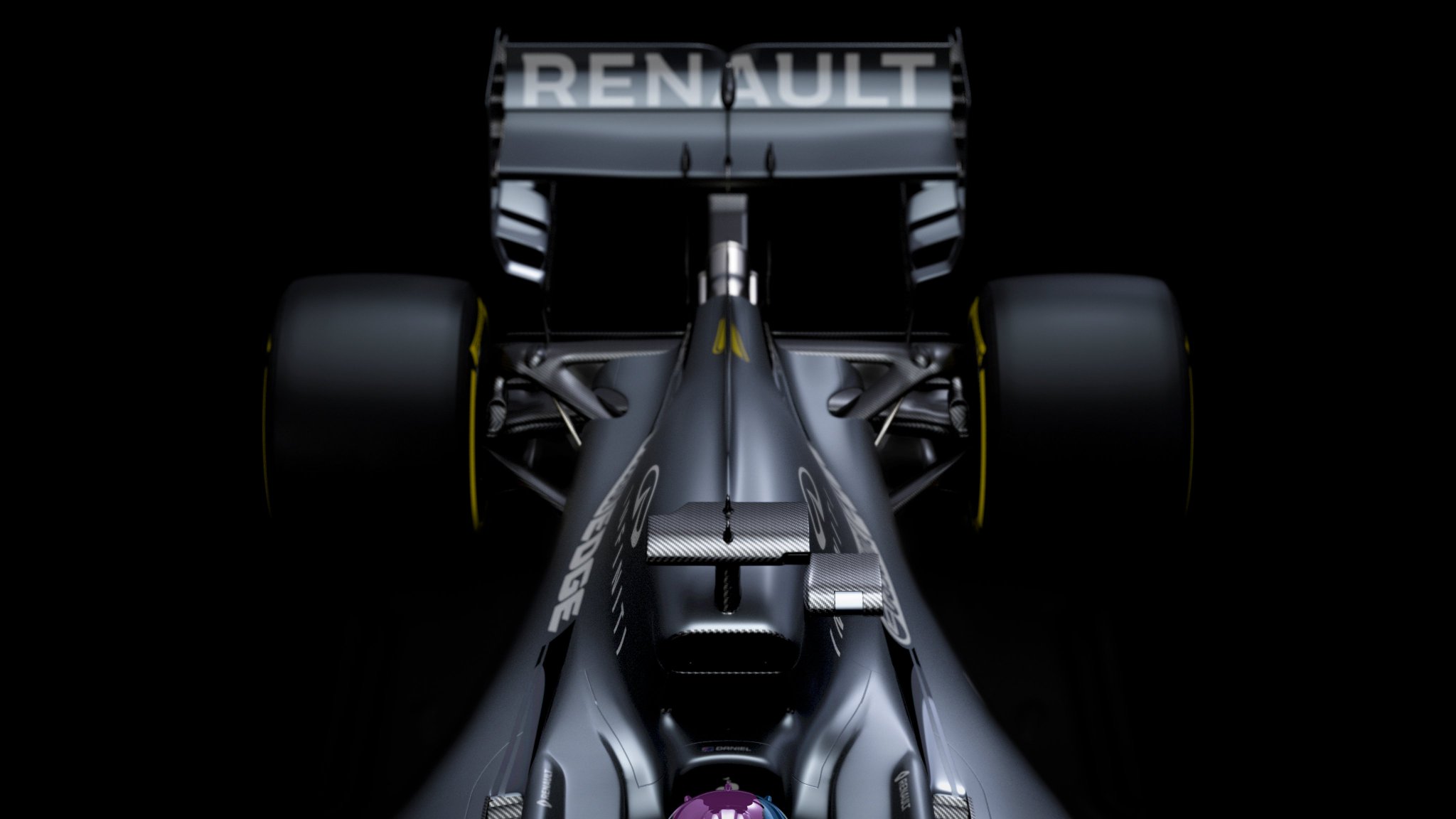 F1 pre-season testing kicks off in Spain next Wednesday, one week after Renault's launch event in Paris.
Alfa Romeo, Haas and Williams will physically reveal their cars for the first time in a pitlane roll-out, while Ferrari presented its new car with an old front wing on Tuesday this week.
McLaren's new car will be unveiled on Thursday, while Racing Point has a launch scheduled for Monday although it is unclear if it will be the same car that will run in Spain.
Only Red Bull, Mercedes and AlphaTauri are expected to hit the track with their respective cars for filming days prior to the first day of testing.
"If you optimise your schedule you don't have a car waiting here for a couple of hours or days," said Abiteboul.
"Your car is built and you go straight to Barcelona – that is an optimised schedule.
"On that basis our only option is to have fake cars, show cars, altered to look like this year's car.
"For me it's a waste of money and the result will always be below-optimal, and people will always interpret based on that.
"So, rather than that: no car."
Renault faces a crunch season after a disappointing 2019 for the works team.
It slipped back from its fourth place finish in the constructors' championship and finished fifth in the points – behind engine customer McLaren – having targeted closing the gap to F1's three big teams.
Abiteboul has targeted fighting for fourth again in the championship as the team's target for 2020.