Renault has pledged to be more realistic with its Formula 1 targets after "suffering a lot" from its 2016 declaration it wanted to fight for a title in 2020.
When the Renault works team was revived for the 2016 season, its team bosses – including current F1 chief Cyril Abiteboul – set a goal of scoring its first podium in 2018 and mounting a championship challenge in its fifth season.
However, as Renault prepares to contest its fifth year since returning to the grid, it is yet to score a podium, let alone a victory, and last year slipped from fourth to fifth in the constructors' championship.
Four-time F1 champion Alain Prost, Renault's special advisor, says the goal to become world champion remains the same, but "needs to be placed in a schedule that is a bit more realistic".
Prost, speaking at the launch of Renault's 2020 season opener event in Paris, said: "We suffered a lot from the objective set a few years ago, which was maybe a bit too ambitious.
"It's not always easy to manage. We have to be realistic.
"The building of the team is practically finished. We're stabilised from a sporting and technical point of view."
Renault referenced its 2016 roadmap as recently as last year, stating changes to its technical structure were being made to ensure those objectives were achieved.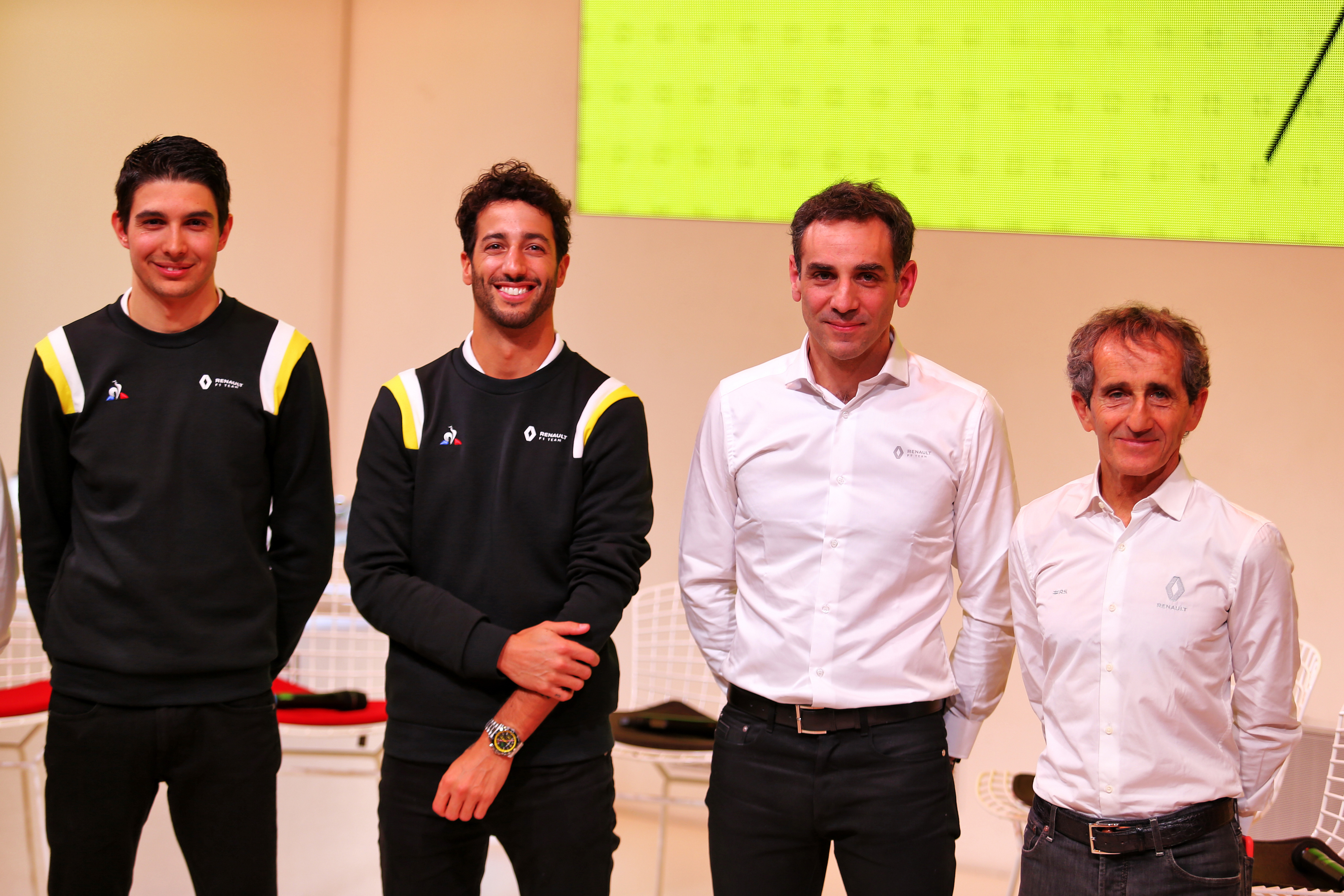 While its investment into the Enstone facility it has returned to has been impressive, Renault is still trying to break free of F1's midfield and challenge Mercedes, Ferrari and Red Bull.
"You never heard in my mouth that I shared the objective of having a podium, or being world champion in 2020, or whatever," Prost told select media including The Race.
"I don't think that was realistic. Considering the way we started, when they bought the team that was maybe six months too late, because we had a lot of people who had left in the last six months.
"We should be a little bit humble for the next season, and then use 2021 for the big effort to stabilise things, and then start another cycle.
"We could have a good surprise, but not next year."
Abiteboul said in 2016 that a podium in 2018 would be "absolutely possible" and that the five-year target was based on Red Bull and Mercedes being title-contending and title-winning teams in their respective fifth seasons.
However, he now acknowledges that expectations need to be managed better by Renault, which got it "wrong" when it set a time limit on specific goals.
"The intent was very honourable," he said. "We ended up having to rush and be measured constantly against that initial roadmap.
"Now we need to take a step back. We need to work on the foundations, make sure that the foundations are healthy, make sure that we've got a clear leadership team which we have, and work in logic, with time, and with a little bit of peace of mind.
"Peace of mind doesn't mean that we don't have targets, because racing against McLaren, I expect, for fourth will be tough this year.
"It doesn't mean that it's going to be easy target, but it's a target which is realistic – which is a difference from before."