Racing Point's 2020 Formula 1 car appeared for the first time as pre-season testing began, and the team hopes the RP20 will take it "closer to third place than fifth" in the championship.
After showing its livery on Monday using a showcar, Racing Point's actual 2020 challenger's first appearance came as it hit the track with Sergio Perez for the start of pre-season testing on Wednesday morning.
The car is the first to be designed and built free from the financial shackles of the team's previous life as Force India.
Racing Point has therefore set high targets for 2020, which it aims to start at a "much higher level" with the RP20.
"I'm confident we can do this and our ultimate target is to be at the front of the midfield," said team principal Otmar Szafnauer.
"But we also intend to end the year closer to third place than fifth.
"We know that the car we will race in Melbourne is a significant step forward in every area, but where this puts us is dependent upon what our competitors have done over the winter."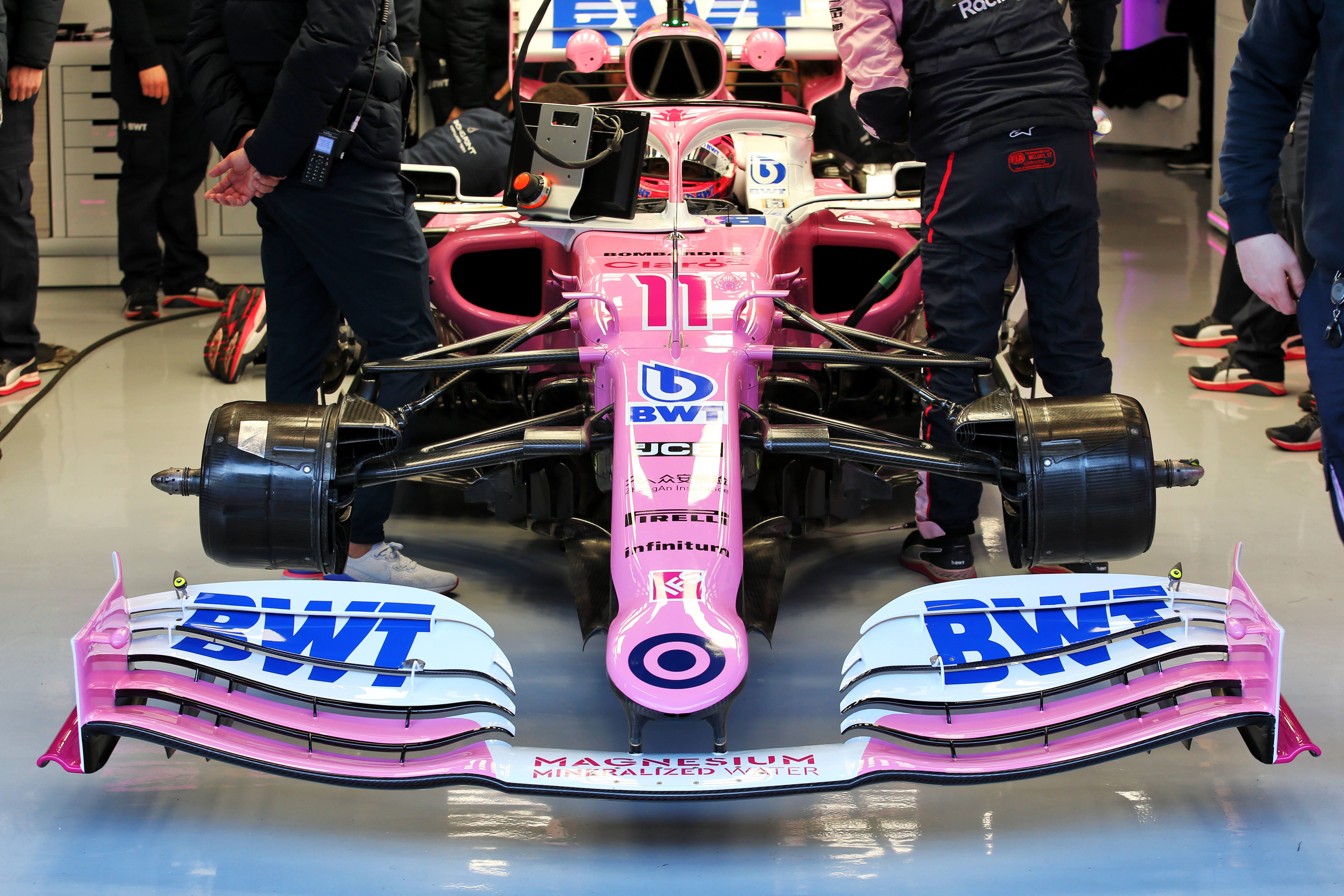 Racing Point's key weaknesses last season were the balance of the car and a deficit at peak downforce.
Technical director Andrew Green believes the RP20 addresses these factors.
"The RP20 is entirely new, meaning that there's very little carryover from our 2019 car," said Green.
"For 2020, we designed the car from scratch, starting from almost a blank sheet of paper – which is very exciting, because the team hasn't been in a position to do this in a very long time.
"We've applied everything that we've learnt over the past seasons, combined this with what we've seen adopted by some of our competitors, and we've given it our best shot at optimising the final season of these present regulations."