Mercedes began its latest Formula 1 title defence by going fastest with Valtteri Bottas on the opening morning of 2020 pre-season testing at Barcelona, albeit by only 0.062 seconds over Sergio Perez's Racing Point.
Bottas and Perez – whose car was one of four seen properly for the first time as testing began – monopolised the top spot between them for three and a half hours leading into the lunchbreak.
Initially Bottas was setting his times on the harder compound tyres while Perez was on mediums as they swapped first place between them.
But the 1m17.313s that put Bottas decisively on top was on the same tyre type as Perez's 1m17.375s.
Bottas was pushing hard through the morning even on longer runs, evidenced by a series of sideways moments through the chicane at the end of the lap in particular.
Red Bull got through the highest lap tally of the morning as Max Verstappen notched up 91 laps on his way to the third-fastest time, sticking with hard tyres throughout.
Every single team completed over two-thirds of a Spanish Grand Prix race distance at least on a very smooth morning of running.
There were no red flags, no incidents bar the odd trip over runoff areas and the closest any team came to a visible mechanical problem was when a software issue caused Daniil Kvyat's AlphaTauri to stutter to a halt when trying to exit its garage. It was rapidly back on track.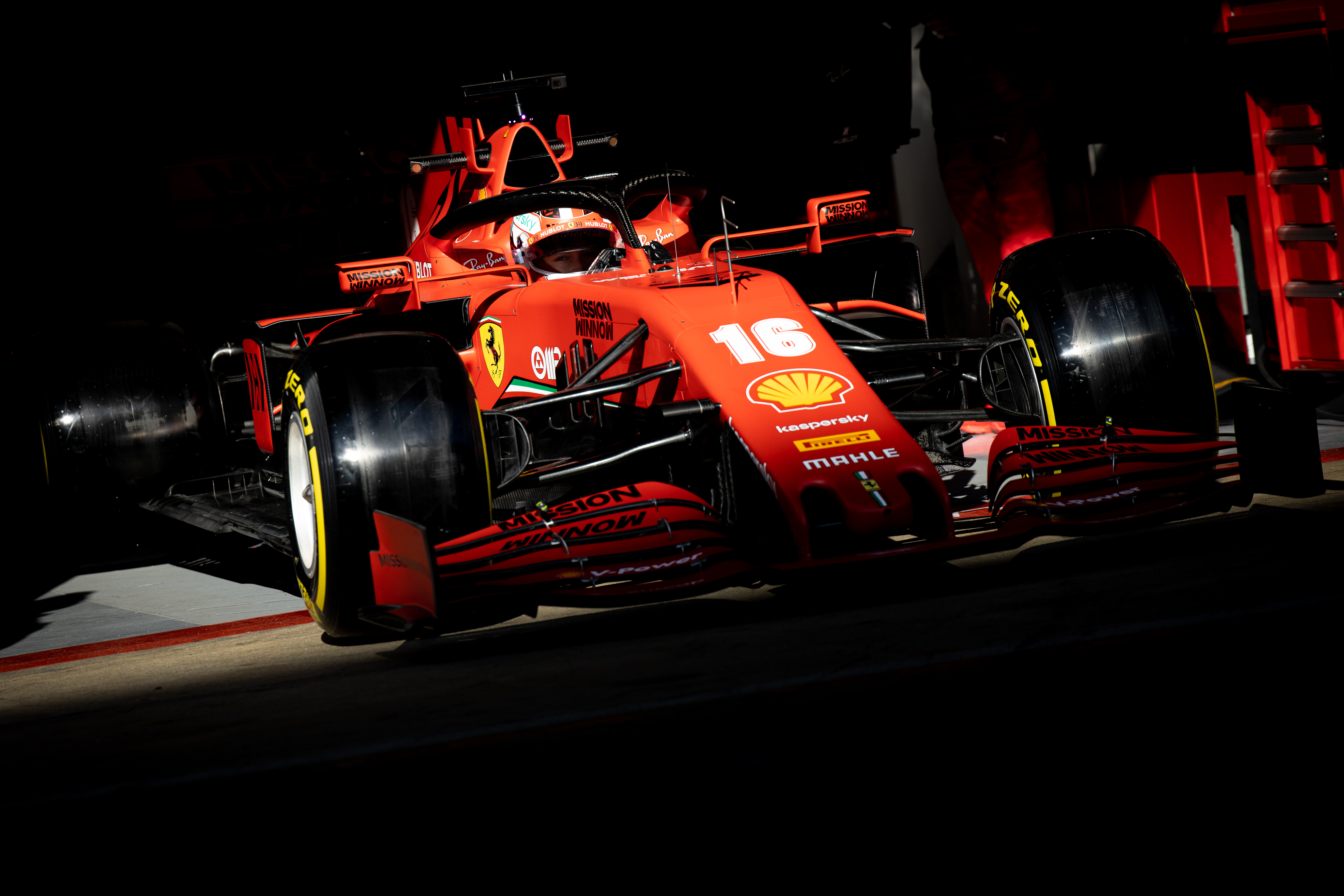 Ferrari appeared to have a slightly disrupted morning that began with a change of driver plans.
Sebastian Vettel had been due to start the test but withdrew due to illness, although he was present for the early full-field photoshoot.
Charles Leclerc took the wheel in his place and was seventh fastest.
With screens over garage fronts in testing now banned by the FIA, Ferrari circumnavigated that problem by placing a group of team members in front of its car during a relatively long spell of inaction mid-morning.
Carlos Sainz Jr was among the drivers who held first place during the opening hour before later focusing on longer runs for McLaren and ending up fourth.
Renault had only issued teaser images of its car at its launch and then a carefully-angled shakedown picture, so the start of track running was the effective reveal of its 2020 design – clad in a temporary black livery for testing.
The car's very narrow nose was a particularly eye-catching detail as Esteban Ocon set the fifth-fastest time.
After its painful, delayed start to 2019 running, Williams was determined to underline its readiness this year and was first out on track with George Russell.
For much of the morning it was using softer tyres than the opposition, though it was on a short run with mediums that Russell jumped Leclerc to go sixth-fastest – 0.855s off the pace – shortly before the lunchbreak.
Robert Kubica began his new Alfa Romeo role by recording an eighth place, followed by the Haas of Kevin Magnussen and Kvyat's AlphaTauri.
All 10 cars were within 1.289s of the fastest time.