Though Lando Norris got the podiums and most of the limelight, his rookie McLaren team-mate Oscar Piastri had quietly got ever more impressive as the car's performance improved heading towards the 2023 Formula 1 season's summer break.
And just before that break began, Piastri really announced himself with a second place to Max Verstappen in the Belgian Grand Prix sprint race.
Norris was compromised by damage in qualifying that day and he then had a strange but briefly superb run in a grand prix that Piastri barely participated in due to a first-corner clash with Carlos Sainz.
It's far too soon to say that Spa proved Piastri is on the way to toppling Norris as McLaren's undisputed lead driver.
But in tandem with the preceding races – including Silverstone where Piastri in an older-spec McLaren could have joined Norris on the podium without an ill-timed virtual (and then full) safety car intervention – it was enough evidence to show that Piastri is going to be the biggest challenge Norris has faced in his time at the team.
That's a point Scott Mitchell-Malm argued in a special episode of The Race F1 Podcast – released today – focusing on Piastri's rise.
"The way that Piastri's started his F1 career and the way that – crucially – Piastri has raised his game as the McLaren's got better, he's gone with the peak of the car, makes Norris's situation really interesting in the short and medium term," said Mitchell-Malm.
"Not only does he now have a highly-rated driver with a lot of potential alongside him, he's got a driver alongside him who is clearly capable of actually beating him now.
"And that potentially weakens Norris's position in McLaren, and also outside it. It also doesn't reflect very well – even more so – on Daniel Ricciardo last season."
Norris is still comfortably McLaren's lead driver in the standings, with 69 points to Piastri's 34.
But Mitchell-Malm says any suggestion that Piastri hasn't impressed as much as Norris lately is ignoring the actual detail of their races.
"Norris has definitely, definitely made the difference several times this year because he's more experienced and he's a fantastic driver. The podiums at Silverstone and the Hungaroring were superbly judged," he continued.
"But Piastri was due a podium at Silverstone too. And had he not picked up some damage, I think he'd have had a different race trajectory in Hungary.
"Now he might not have beaten Norris. But Piastri should have had a podium at Silverstone and then finished fourth at the very least in Hungary, and then he finished second in the sprint race in Belgium.
"So I don't see Piastri as missing the peaks at all. And the longer that continues and the more experience he gets, the more of a challenger he will be to Norris.
"And that is his goal, he said that in Hungary, that he's pleased with how well he's faring against Norris so far. But his intention isn't to fare well against Norris, it's to beat him."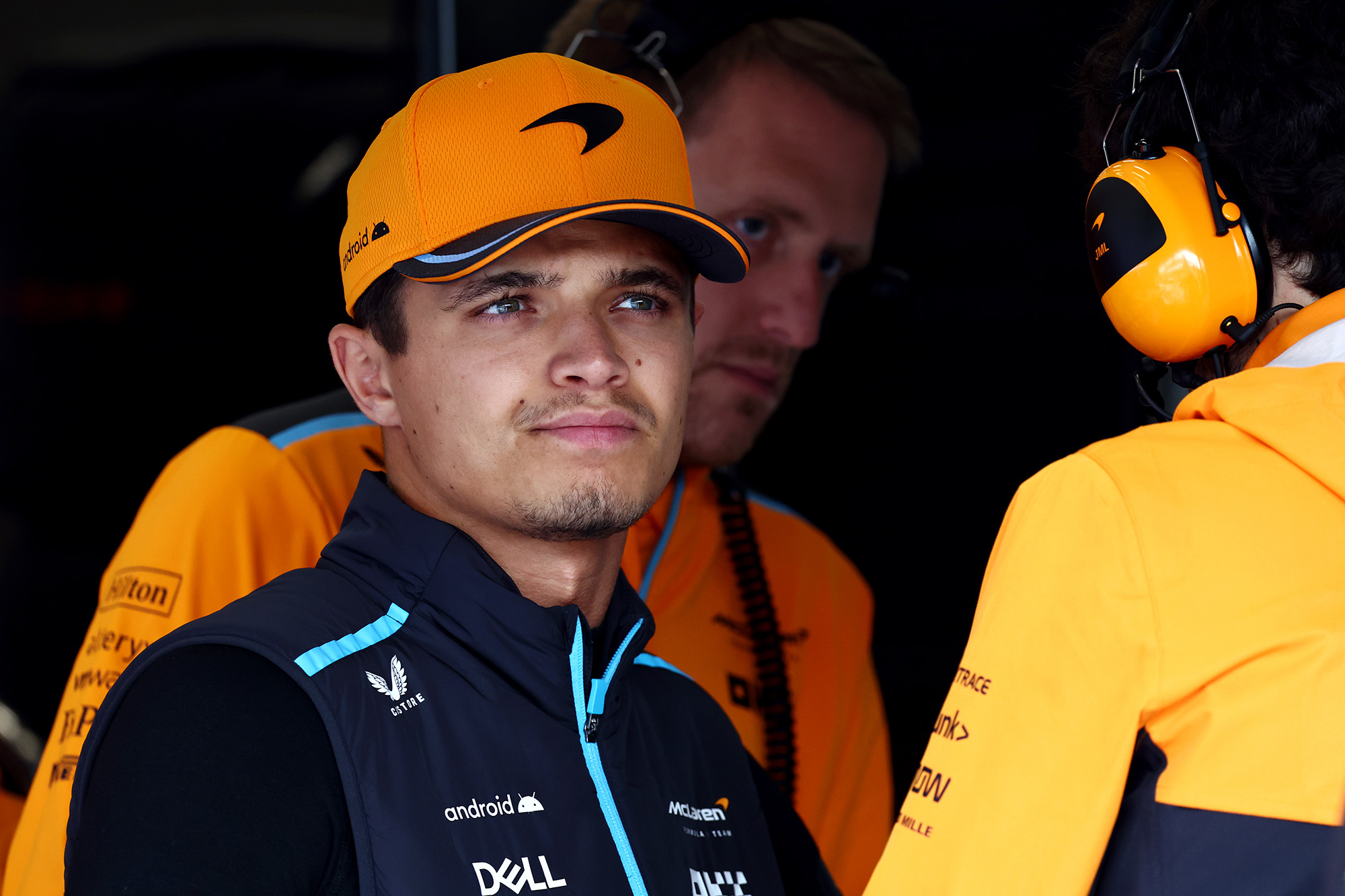 Norris famously made a very long-term commitment to McLaren, putting himself out of reach to any other teams until 2026.
But he's often mentioned as the kind of driver Red Bull could look to for its future – given its previous interest in him, his talent and his good relationship with Max Verstappen – or tipped as a target for newcomer Audi.
He's also been the person McLaren has been determined to keep on board to lead what it hopes is a journey right back to the top of F1.
Now having a team-mate who could threaten his status is a blow to Norris's bargaining power, though.
"For the first time probably since his first [two] years in F1 alongside Sainz, I think it's fair to say that Norris is up against someone who he might lose to," Mitchell-Malm concluded.
"And he could lose to him. Not to say that it's definitely going to happen or it's imminently going to happen, but it can happen. And it can start to happen this year.
"It's a really fascinating one to see it play out because this was really emphatically Lando's team at the start of the year. And I think it still is now.
"But it could start swinging more towards being Oscar's team as well if it keeps going this way, especially if there's any hint that Lando does want to go elsewhere."
The Race F1 Podcast's Piastri episode takes an in-depth look at his rise, his driving style, both his and Norris's 2023 performance and the progress McLaren has made lately