Charles Leclerc is usually current Formula 1's master of brutal self-flagellation. But Sergio Perez borrowed that crown with his tirades at himself over his Monaco Grand Prix qualifying crash – tirades that continued immediately after a race that had contained all sorts of new misery, all of which wouldn't have happened if he hadn't been at the back of the grid.
"We paid the price from my mistake [in qualifying] and that's been very costly," he said after finishing a twice-lapped 16th and falling to 39 points behind his race-winning Red Bull team-mate and title rival Max Verstappen.
"I just have to apologise to my whole team because it is unacceptable to have this kind of mistake."
---
Edd Straw on Perez's Monaco mood
From the Monaco GP episode of The Race F1 Podcast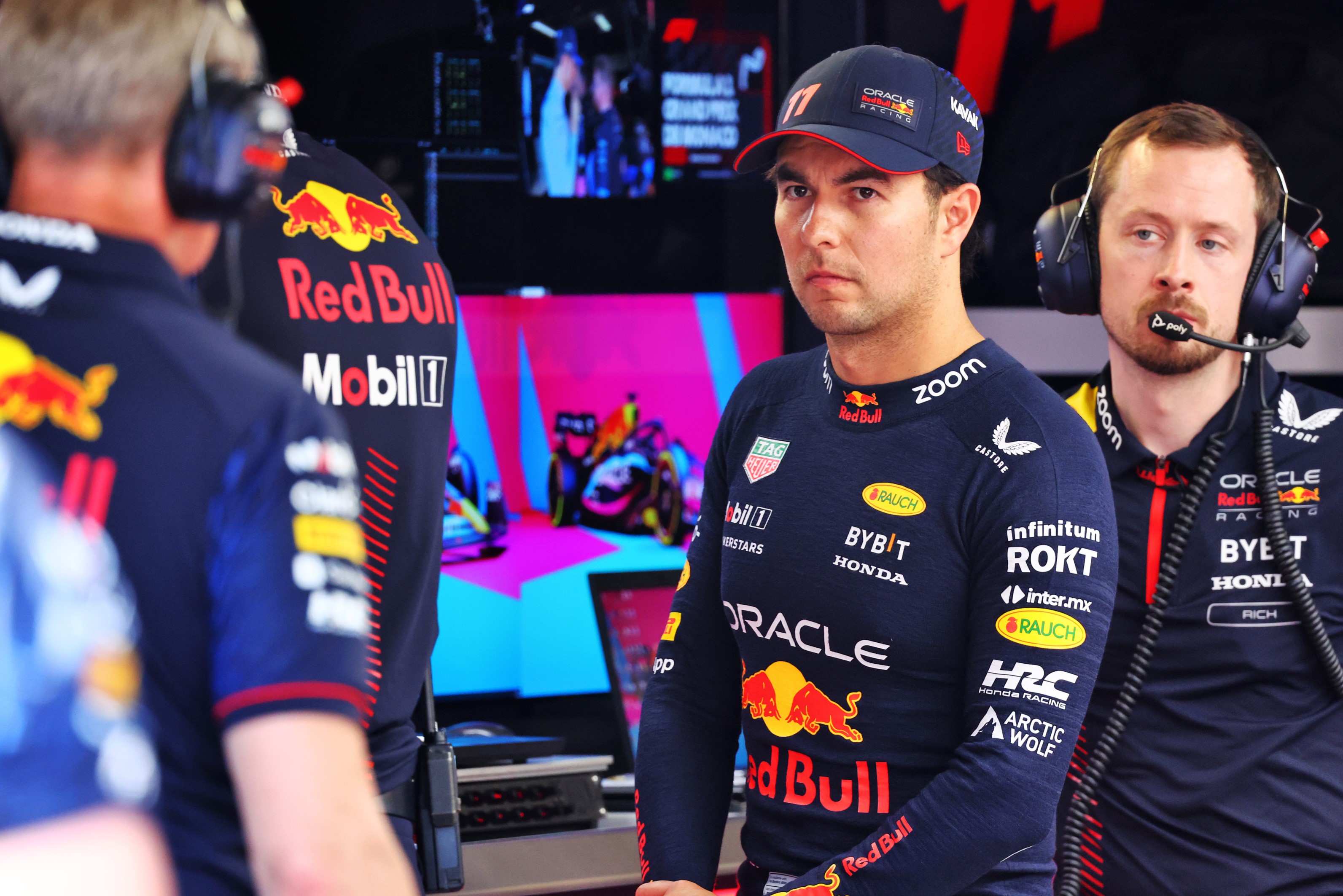 "Perez was very down on himself both after the race and after qualifying. You could tell he was just kicking himself for what happened.
"When you're up against someone like Max Verstappen, you can't afford mistakes. And dropping it twice in Q1 in six race weekends is going to really, really hurt you.
"And Perez knew that. He was first to point it out after the race.
"You could still tell after the race that Saturday's mistake was really on his mind, really playing on him. The Saturday one was the one he seemed to be struggling to reconcile himself with.
"He really needed the points situation to be reversed. If Perez was 39 points ahead, we'd be saying 'is that enough of a cushion going into a bunch of races that should suit Verstappen?'."
---
Mark Hughes on the cost of Perez's bad weekend
From the Monaco GP episode of The Race F1 Podcast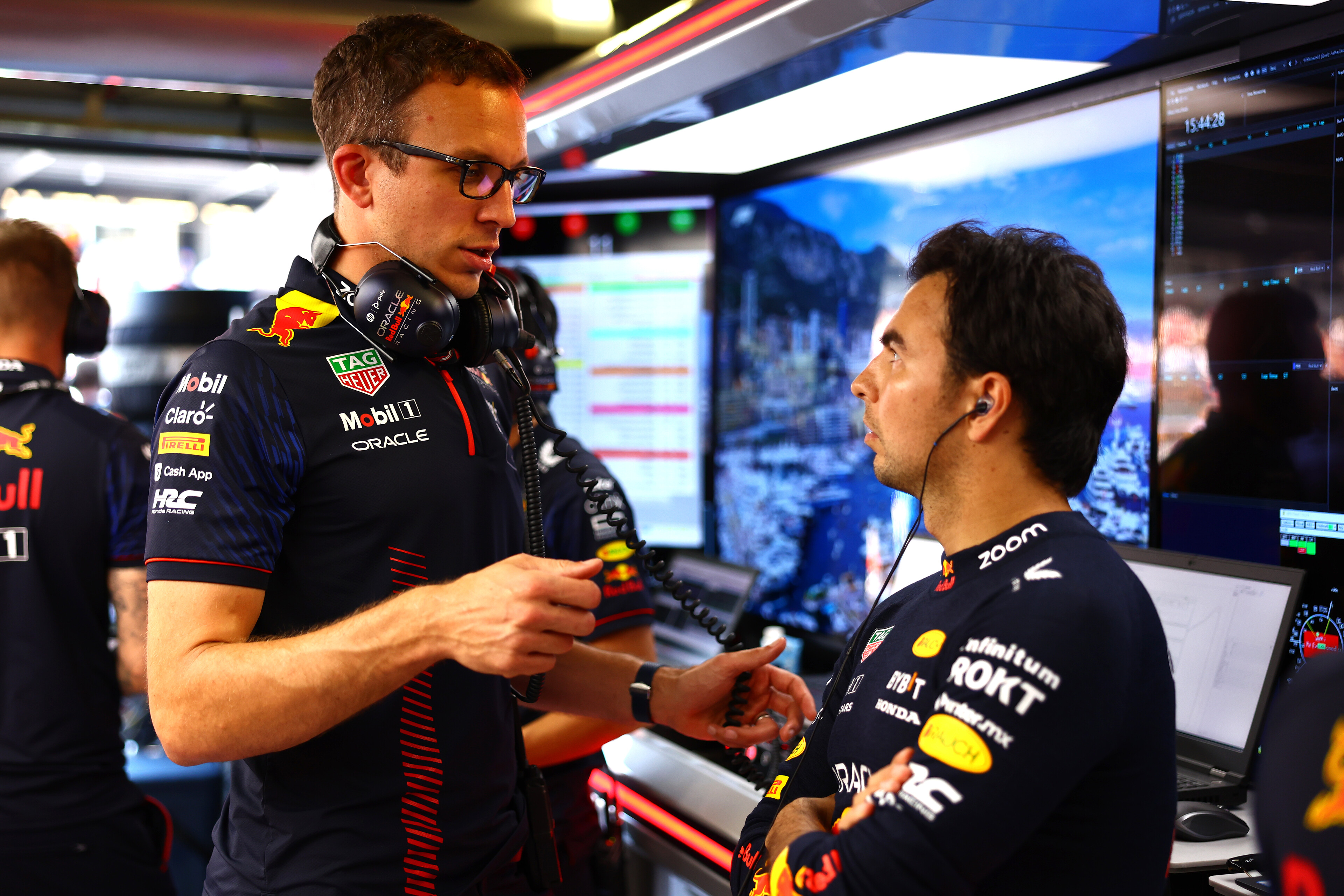 "It's put a severe dent in his championship bid. Considering his strengths as a driver, the first six races have been a really nice sequence of tracks for him to really capitalise on those strengths.
"He's had some great races in Monaco in the past and of course won there last year. So this should have been one of the ones where he was able to take the fight to Max, just as he did in Baku and in a slightly different way in Miami and Jeddah.
"We're now off to more conventional tracks where you would expect Max to begin stretching his legs. So this was a really, really important one for Perez to nail. Not necessarily to win, but to score some heavy points and to fight Max for.
"The error he made was incomprehensible. It's Q1 and he's in a Red Bull. Why on earth would you be putting it on the edge through Ste Devote in Q1 when you're in a Red Bull? It's just absolutely incomprehensible."
---
With 16 grands prix to go in this mammoth season, a points gap that would be instantly reduced by nearly two-thirds if Perez won a race that Verstappen retired from isn't insurmountable.
But as Valtteri Bottas put it when comparing Perez's mission to topple Verstappen at Red Bull to his own early-season flirtations with taking on Lewis Hamilton for titles when they were paired at Mercedes, as an intra-team underdog "it is the momentum in the end" that decides if you're going to be a serious title contender. The goal is getting to the point Nico Rosberg achieved in 2016 when his championship lead didn't seem like an aberration Hamilton had kind of handed to him, but like it really might be sustainable.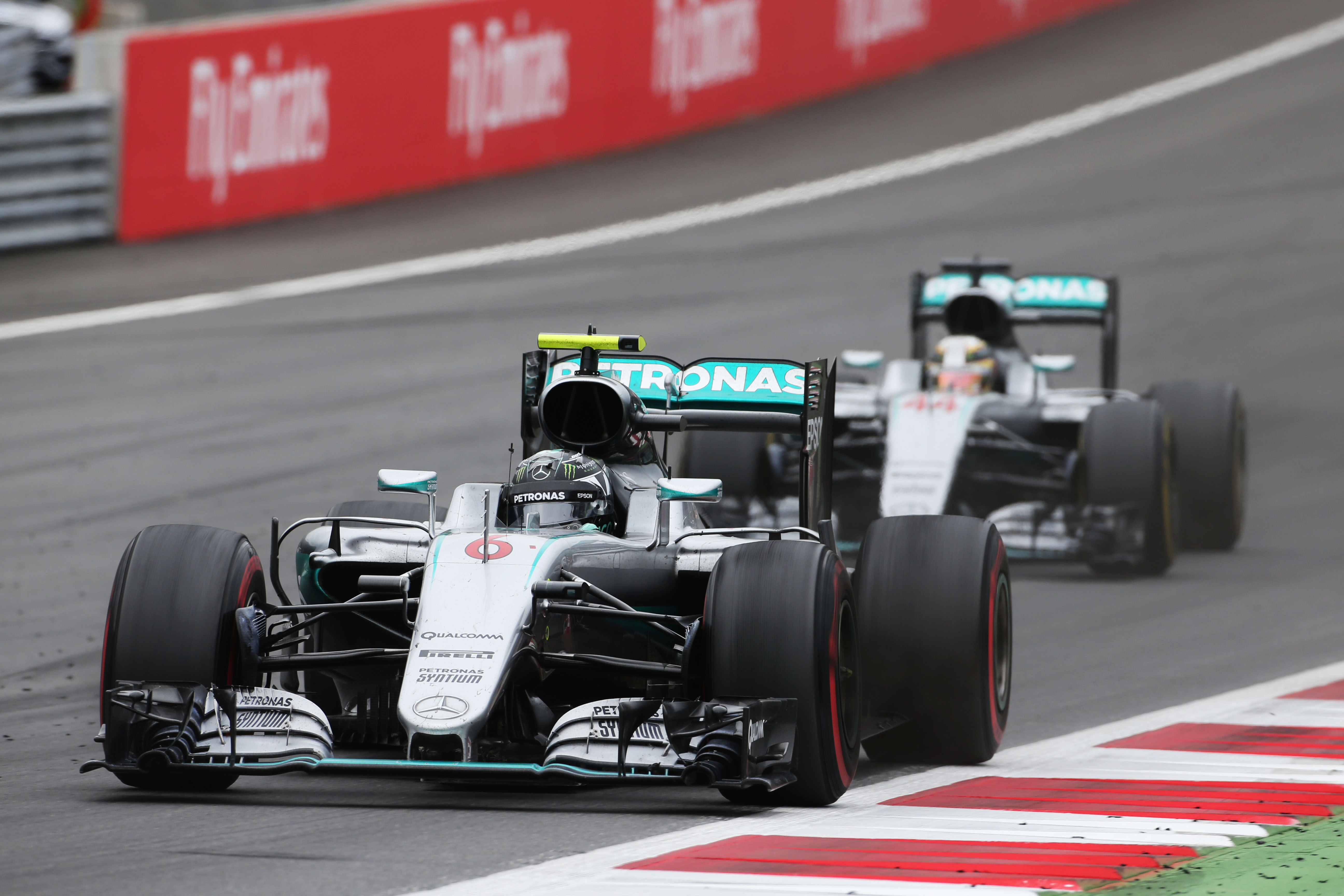 "Get the team to believe we can win," Bottas suggested, the 'we' being the driver usually regarded as the number two.
"When you have a good run of good results then the whole team is on board and that's good for everything."
The double win in Baku in particular gave Perez a hint of that kind of momentum. That's now gone.
There was a moment early in the Monaco GP when it seemed Perez might be able to salvage some hope.
After pitting instantly to take on hard tyres he hoped might go all the way to the end, Perez was the fastest man on track as Verstappen managed the pace up front.
By lap seven he'd already caught the tail of the main pack and was still within 27s of the lead and only 18s behind third-placed Esteban Ocon.
Then the field spread began to take effect, exacerbated by the Williams duo's tyre-eating loss of pace and the traffic jams that created.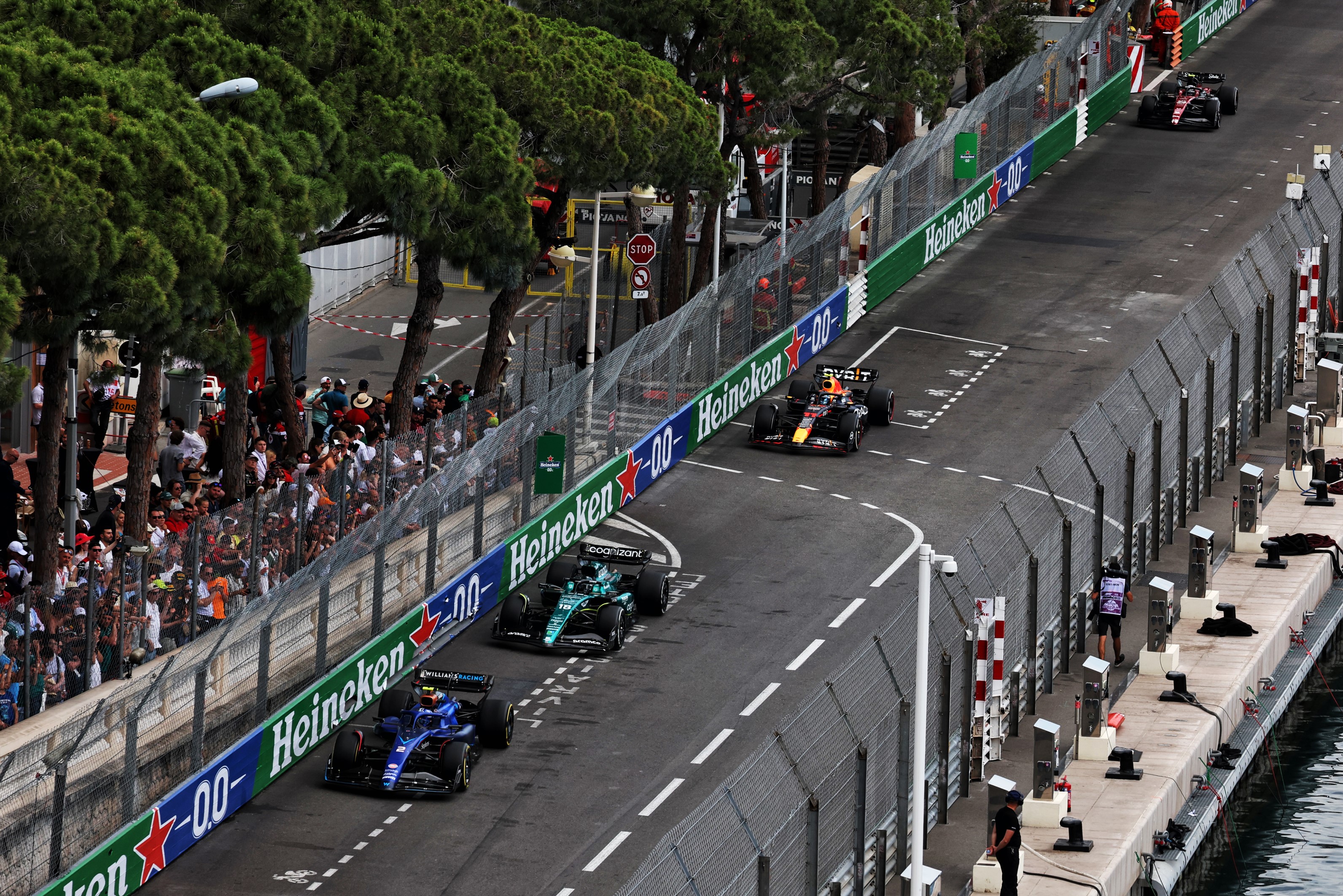 By lap 18 he was nearly a minute from Verstappen and 35s from Ocon. By the time frontrunners began pitting on lap 31, Perez had been lapped.
Hope was gone and things just spiralled. Wheel-banging and corner-cutting as he tried to capitalise on Verstappen lapping Lance Stroll to pass the Aston Martin down the outside into the chicane. Crunching his front wing against Kevin Magnussen's Haas as its anti-stall kicked in. Harpooning George Russell's Mercedes as it reversed into his path at Mirabeau. Brushes with the barriers, tyre gambles that achieved nothing.
As Scott Mitchell-Malm put it on The Race F1 Podcast: "From Q1 onwards you could not have scripted a worse possible weekend for a title challenger. It didn't just go from bad to worse, it went from worse to absolutely terrible."
Red Bull didn't sign Perez to fight for championships for himself. It needed better back-up to Verstappen than Alex Albon or shortlived predecessor Pierre Gasly had offered.
Perez certainly provided that. He couldn't help Red Bull win the 2021 constructors' championship, but there was no shame in that given his Mercedes counterpart Bottas had five years of experience at that team and Perez was finding his feet at Red Bull. But when it really counted in Abu Dhabi, the way Perez raced Hamilton – earning the accolade "Checo is a legend" from Verstappen over the radio – cost Hamilton an amount of time that meant he didn't have a window to make a pre-emptive pitstop under the virtual safety car that happened shortly before the race's controversial denouement.
Given the state of Red Bull's opposition now, last year and probably in the immediate future too, Verstappen's not going to have any title close calls where he'll need Perez as a wingman and Red Bull can keep notching up constructors' titles pretty much whatever Perez does.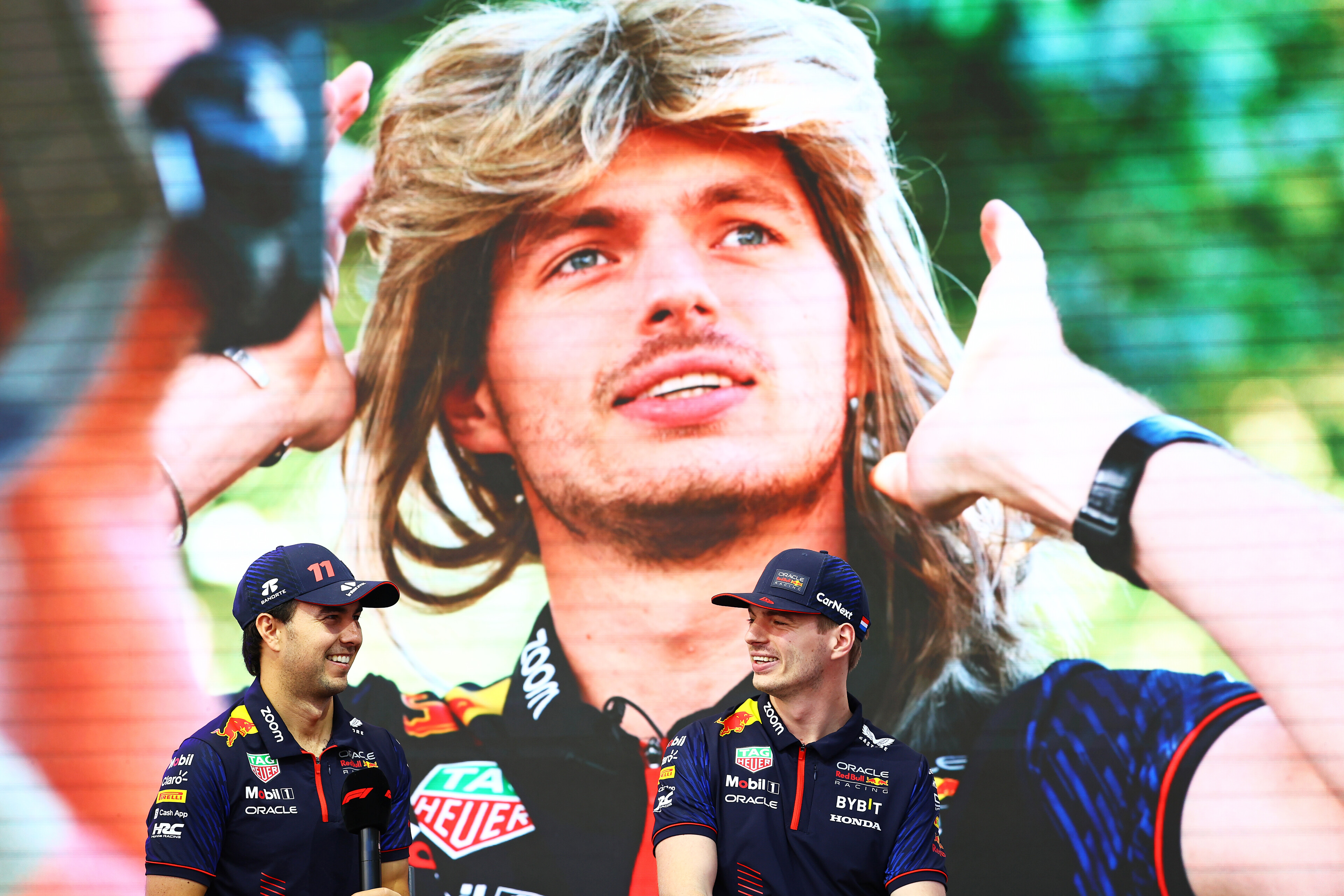 So Perez does have scope to fight for his own interests in a way that might not have otherwise been the case. But though there have been a few junctures this season when his winter declaration that he wanted to mount a 2023 title bid seemed like it might actually have been achievable, reality has now intervened. He's a brilliant grand prix driver. Verstappen – now closing on fifth place in total F1 wins – is one of the greatest grand prix drivers of all time. Drivers who are just brilliant don't beat legendary team-mates to titles without huge luck on their side.
For neutrals and the media, the idea of a Perez title bid was alluring. Frankly we needed someone to create a title fight storyline, and the idea of an intra-team upset with the backdrop of the tension that emerged late in 2022 over rumours of deliberate crashes and the fact of rejected team orders was a good tale.
Perez deserves huge credit for making the possibility of him taking the championship fight to Verstappen a realistic conversation to have for a few weeks. That's an achievement in itself given who he's up against at Red Bull.
Even though the gap to third-placed Fernando Alonso is now down to 12 points, Perez would have to drop the ball monumentally to not be second in the championship given Red Bull's performance superiority. So this is still set to be statistically his best F1 season yet and he can probably match it in 2024, too. For a 33-year-old veteran of 12 F1 seasons who looked near-certain to lose his place on the grid at the end of 2020, that's a great outcome and he's earned it.
But he's not going to beat Verstappen to the 2023 F1 world championship, and Monaco qualifying will be remembered as the moment that became unavoidably obvious.