Sergio Perez's first season at Red Bull hasn't been an easy one, but Max Verstappen suggested after clinching the Formula 1 world championship with victory in the Abu Dhabi Grand Prix that he would not be world champion without his team-mate's help.
While that might sound like the usual platitude offered to a subservient team-mate, it was a very specific tribute to two crucial laps in the Abu Dhabi where Perez made a decisive contribution by delaying Lewis Hamilton. Without that, it's even possible that the controversial conclusion of the race might never have happened.
"I think without Checo I wouldn't be sitting here right now because then they would have had a pit gap with the safety car and stuff," said Verstappen.
"So definitely, Checo was driving incredibly today."
But the significance of Perez's intervention wasn't just that he cost Hamilton almost eight seconds in his battle with Verstappen, but it's what impact that had on the way the race played out.
Had Hamilton not lost any time behind Perez, and pulled away from Verstappen unhindered, he would almost certainly have been able to build up enough of an advantage to have been able to take the 'cheap' pitstop when the virtual safety car was deployed to clear up Antonio Giovinazzi's Alfa Romeo on lap 36.
At Yas Marina, the safety car pitstop time loss is around 14 seconds, but in reality, at that point, Verstappen was just under seven seconds behind.
"It was crucial at that time of the race," said Perez. "I knew that Lewis had the race under control, he had the virtual safety car windows pretty much open, he could do whatever he wanted.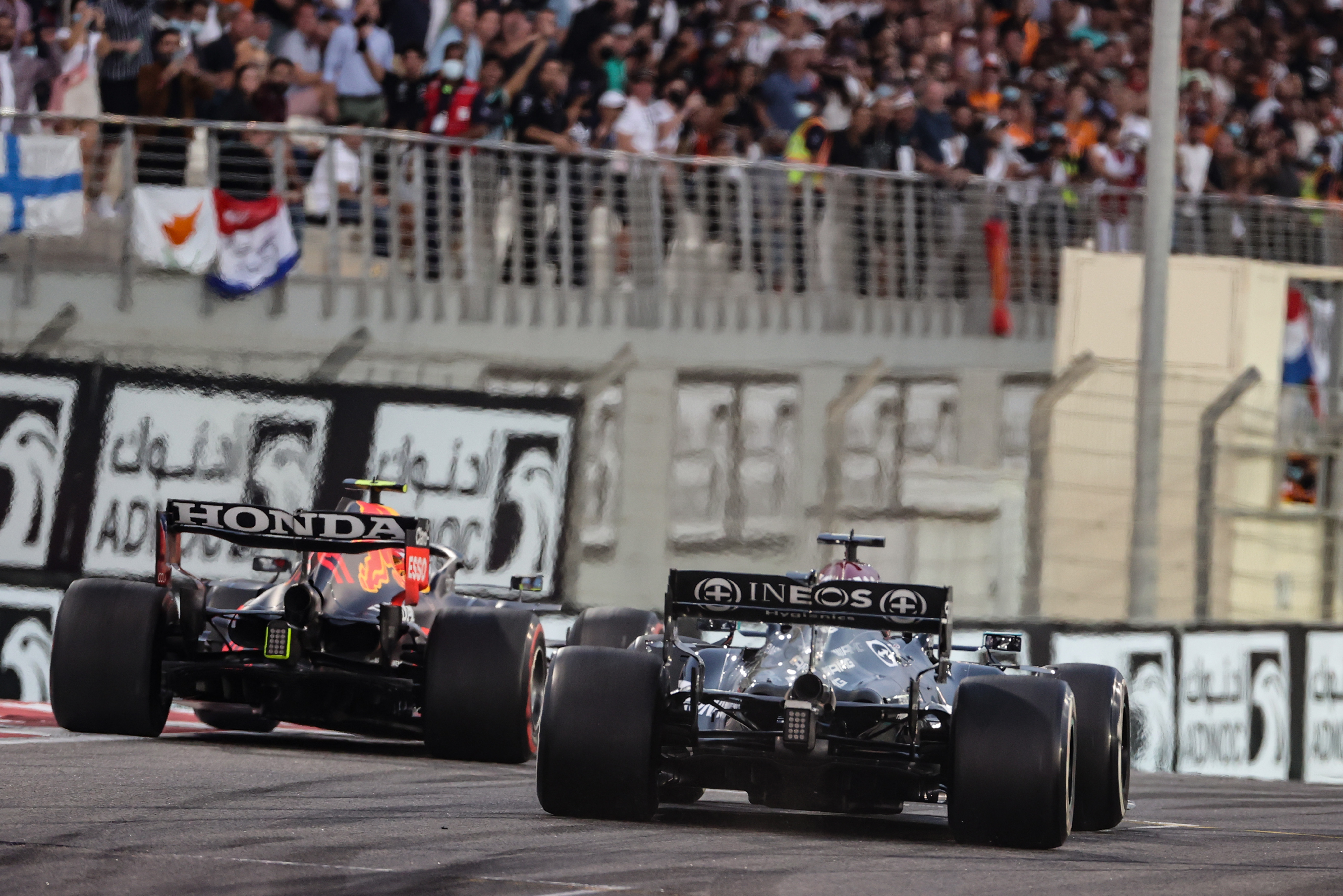 "I was on extremely old tyres. It worked well and I'm happy I helped Max and the team. You don't want to interfere too much in the drivers' championship, but above anything, I will always help my team."
Hamilton would surely have stopped under the VSC had he been able to, which wasn't an option the way the race played out thanks to Perez. That would have had a profound impact on the rest of the grand prix, likely resulting in Verstappen staying out to gain track position.
It's impossible to be certain how things would have played out in the run-up to the late safety car, and Hamilton could well have got back ahead and built a similar advantage to the one he had in the race that did happen, but what is certain is that the situation would have been different. It could very well have ensured Hamilton was able to close out the victory.
This key phase happened shortly after the first pitstops. Verstappen stopped on lap 14, emerging in fifth but quickly dispatching Lando Norris and Carlos Sainz to climb to third. Hamilton was brought in a lap later, emerging ahead of Sainz – with only leader Perez presenting a traffic obstacle.
Perez had started on softs, but Red Bull extended his first stint to act as a hindrance to Hamilton. He was just over 11 seconds ahead when Hamilton emerged from the pits but closed at an average of almost two seconds per lap to latch onto the back of him towards the end of lap 19 – losing around four-tenths of a second compared to his pace over the preceding laps as a result.
At that point, Hamilton's advantage over Verstappen was just under nine seconds.
Hamilton's first attack on lap 20 came using the DRS approaching Turn 6. Having got ahead, Hamilton moved to the right to open up the entry to the left-hander, only for Perez to dive up the inside.
That put Perez back ahead, but a combination of Hamilton's greater traction – and Perez being deliberately hesitant on the throttle – meant the Mercedes launched back ahead. The reason Perez was hesitant was it allowed him to be just behind Hamilton when they cross the DRS detection line shortly after the exit of Turn 7.
That meant Perez was able to come back at Hamilton using the DRS, squeezing up the inside on the run to Turn 9 and retaking the lead.
Encouraged by race engineer Hugh Bird to "back him up" Perez did just that through the twisty final sector. Hamilton drew alongside between Turn 12 and 13 but couldn't attempt a pass without putting himself at enormous risk, not because Perez was doing anything wrong despite the Mercedes driver suggesting over the radio it was "dangerous driving", merely that he was putting the car in all the right places.
On lap 20, Hamilton lost 5.026s to Verstappen, meaning the gap between the two at the start of lap 21 was down to just 3.662s. And he still had Perez to pass, pulling to the outside on the run to Turn 1 in an attempt to make the pass. He sensibly thought better of attempting to pass Perez around the outside, instead, ensuring he stayed as close as possible through the sweeps.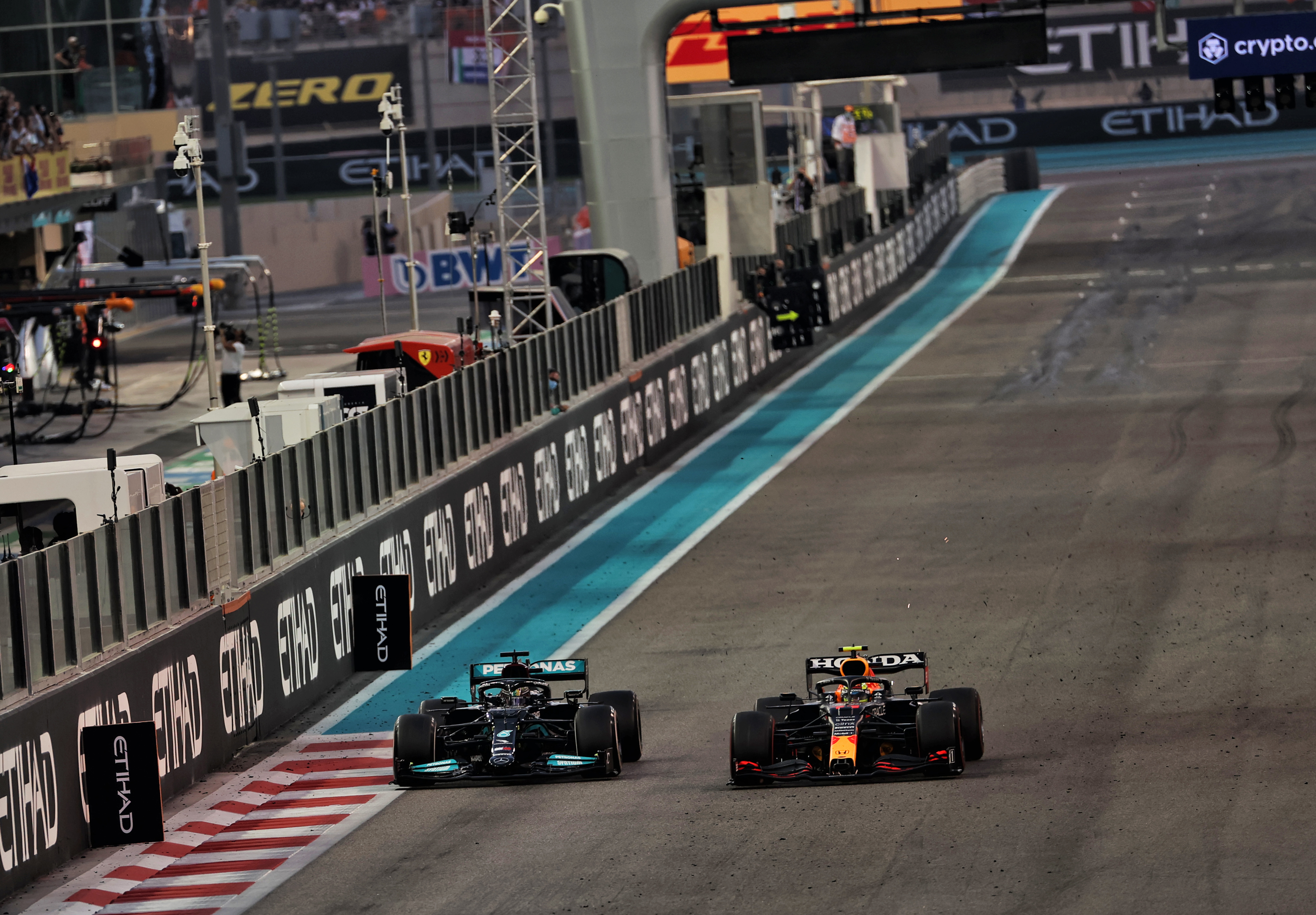 But Perez ensured he got to Turn 6 first and was again hesitant on the throttle mid-corner, costing Hamilton more time. Hamilton then used the DRS to pass Perez on the run to Turn 7, moving clear of the Red Bull and taking up a slightly defensive line to ensure Perez could not have another lunge.
Perez then let Verstappen past into Turn 9, with Verstappen saying over the radio "Checo is a legend". At that moment, the gap that had once been just under nine seconds had closed to just 1.2s. And Perez did that entirely legitimately with intelligent, strategic driving that was entirely within the rules.
Speaking after the race, Perez cited his re-passing of Hamilton into Turn 7 after their battle down the first back straight as key to his successful rearguard action.
"It worked perfectly," said Perez when asked by The Race about his defence.
"Getting him back, out of Turn 6 [on the run to Turn 7] was the key.
"I'm happy it worked out because I could have cost him half a second, but I'm just happy that I cost him a bit longer."
Perez retired from third place under the late-race safety car. He put that down to the fear that he might suffer an engine failure that could have extended the safety car period and denied Verstappen his shot at victory.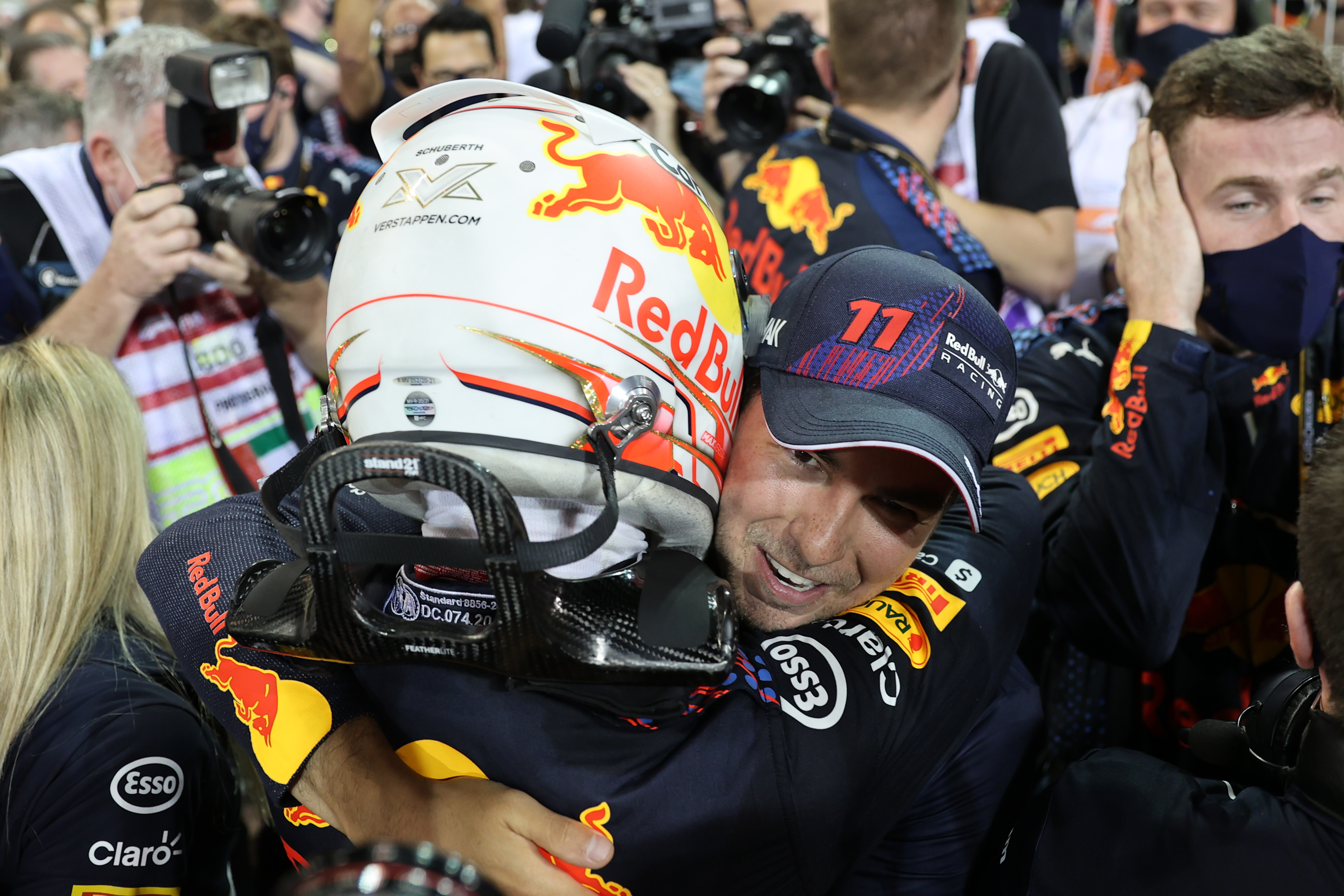 This was down to a combination of the age of the engine, and the fact that it had been pushed hard to ensure Perez could play a role in the battle at the front.
"The engine was on the limit," said Perez.
"The last thing that we wanted was to have a failure and then not have the opportunity for Max to have that lap."
What happened on the last lap of the Abu Dhabi Grand Prix was astonishing and controversial for so many reasons. But the role Perez played in making it possible for Verstappen to win the title with his brief but brilliant defence should not be overlooked.