Lance Stroll's Monaco Grand Prix weekend would have looked bad even without the sharp contrast of Fernando Alonso scoring Aston Martin's best result of the 2023 Formula 1 season.
While Alonso finished second, Stroll posted his second point-less finish in a row.
He had a shock Q1 exit in Miami and could not quite charge into the top 10 there. In Monaco he fell in the second stage of qualifying and inevitably spent the grand prix stuck in the midfield – then retired after crash damage following a calamitous few seconds in wet conditions.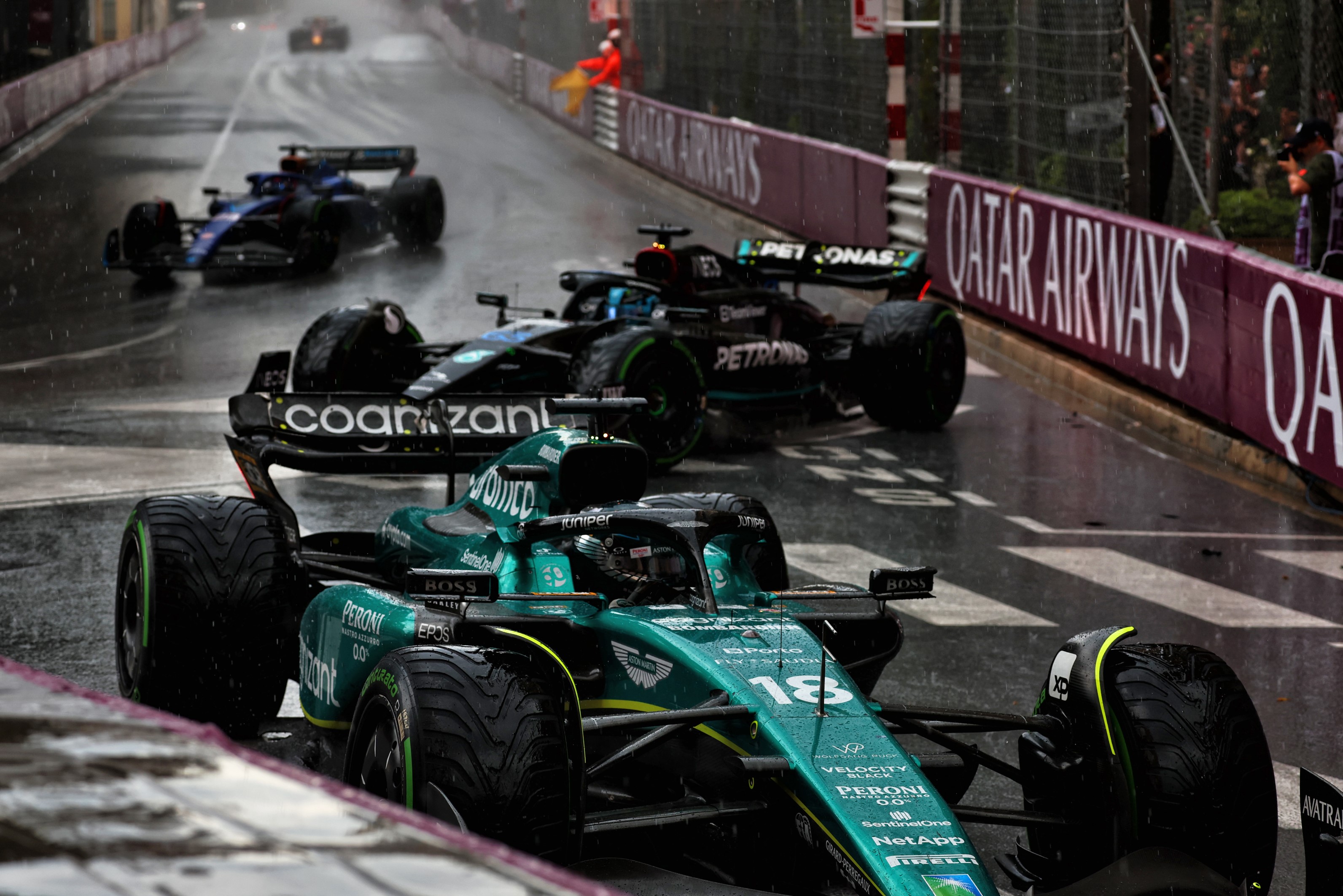 Stroll slid down the escape road at Mirabeau and after reversing out he was being relayed a message attempting to inject calm into the situation: "Just get back into the rhythm, you're on the right tyre, other people are having to stop twice. Just get back into your rhythm, still a lot can happen from here. Just get back in your rhythm."
Stroll promptly slid into the wall at the Loews hairpin, dislodged the front wing and as it got lodged underneath the front wheels he skated into the wall again. Then he retired. It was an inglorious end to a disappointing weekend.
There were some mitigating circumstances in Monaco. He suffered quite a bit of floor damage hitting debris from Lando Norris's car in qualifying, which did not help his cause to escape Q2 (although he probably could and should have still made it through). And he was apparently managing an issue with slowing the car down in the race even before the rain came after sustaining some more damage from debris early on.
It had all looked so good after final practice, in which Stroll was third-fastest and within two tenths of a second of the Red Bulls. Then it unravelled.
"You can laugh or cry, you know," Stroll said when asked why he seemed so chipper post-race. "You might as well laugh."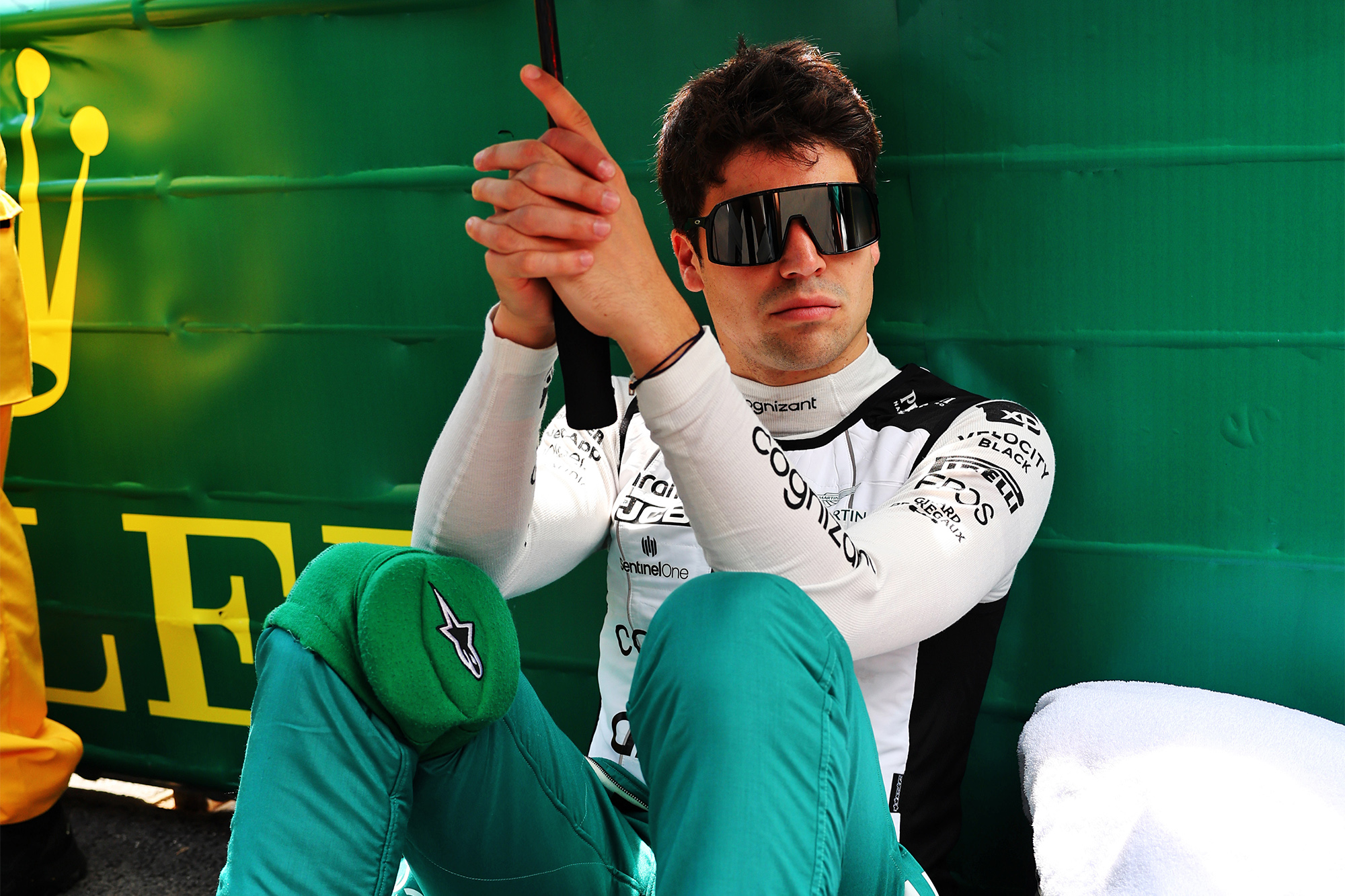 Had this followed any of the first four grands prix, it could be overlooked as just 'one of those weekends'. But as it followed Miami it is on the brink of becoming a trend of underperformance. And after a solid start to the year, despite the injury he was carrying and the fact he missed pre-season testing, the numbers are now really unflattering for Stroll.
He's eighth in the championship but has 27 points to Alonso's 93 (and for further context Alonso is sniping at the Red Bull of Sergio Perez for second in the standings).
Percentage of lead driver's points scored by other driver
| | |
| --- | --- |
| Ferrari | 87.50% |
| Red Bull | 72.92% |
| Mercedes | 72.46% |
| Alpine | 66.67% |
| Alfa Romeo | 50.00% |
| McLaren | 41.67% |
| Haas | 33.33% |
| Aston Martin | 29.03% |
| AlphaTauri | 0.00% |
| Williams | 0.00% |
That's the biggest points gap between team-mates, and the worst points percentage within any team-mate pairing except those who have failed to score points entirely. And Aston Martin should not be benchmarked against the backmarkers – look at the Ferrari, Red Bull and Mercedes numbers and you see the massive potential issue this causes Aston Martin if this continues.
At the moment, Stroll looks like the biggest threat to Aston Martin's place in the constructors' championship. While Mercedes' line-up is showing the benefit of having two top drivers – the team is just one point behind in third – Aston Martin is beginning to feel the pressure.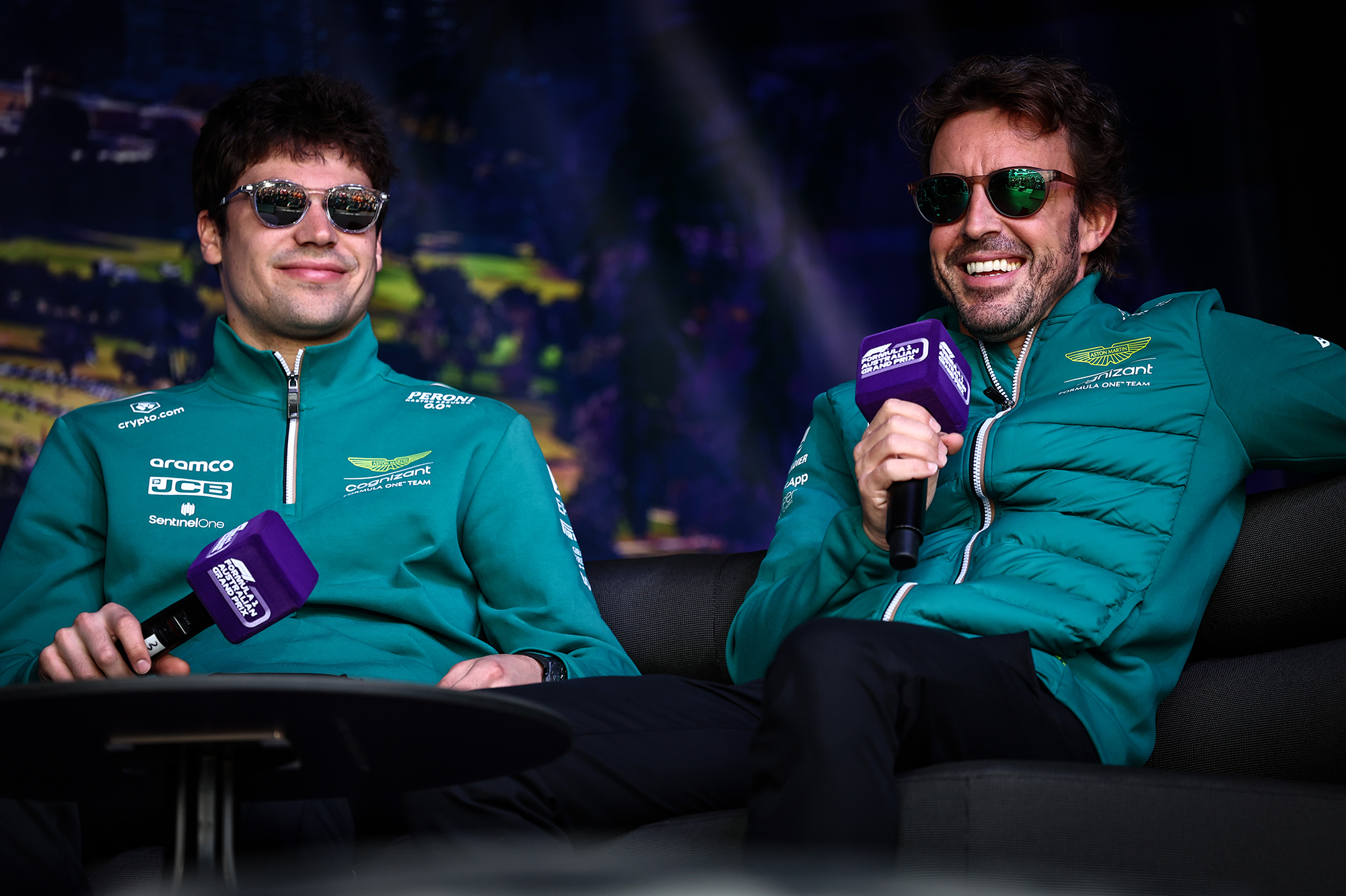 Stroll's up against a phenomenal benchmark. Alonso is blitzing him 7-0 in all qualifying sessions for this season, with a 0.353% pace advantage on average. But even if we assume it is OK for Stroll, who is a perfectly decent grand prix driver, to be on the wrong end of those numbers, he is also underachieving against his own early-season standards.
Those early results, picking up solid points, might have just about been good enough for a team like Aston Martin. The last two races have certainly not been. Stroll can probably get away with not consistently beating Mercedes and Ferrari drivers but as midfield teams get more competitive, losing to Alpine, AlphaTauri and McLaren drivers is a real risk when someone in a leading car underachieves – as Stroll has found to his cost.
He needs to turn a corner, starting with the Spanish Grand Prix. Although the only urgency comes from a sporting perspective, not because there is any immediate risk to his seat. There will probably still be a consistent justification of his place in the short-to-medium-term, even if he does have more races like the last two than he did in the first four weekends.
Stroll's recent form should not be extrapolated into a broader debate over whether he should be in an Aston Martin seat in the long-term. At least not yet. But if he cannot close the gap to Alonso that scrutiny will be merited eventually.
Bringing in a partner like Honda, sinking more and more money into the project, moving into the new factory and getting the new windtunnel and simulator up and running – the team is going to have the highest of expectations.
Aston Martin will have no excuse for being driver-limited. But it could be. And the immediate concern is it could be already this year.
The step it has made this season, and the unexpected opportunity to fight for second in the championship, requires Stroll to up his game.