When it comes to Formula 1 strategy calls it's the old saying that hindsight is 20/20 vision. However, you can also look at that two ways: you can be part of the 20 that got it right or you can be part of the 20 that got it wrong.
I have always looked at race strategy as a living thing. Yes you need a basic plan or two in place before the race starts but if you set your plan in stone then for sure someone else will do a better job.
It's about making decisions on the hoof. We often hear the team tell the driver it will be 'plan A +3' or whatever and that is based on the live situation in front of you. With 20 cars running there is lots more information coming into play and that needs to be taken into account.
Looking at the strategy decisions made during the Monaco Grand Prix when the rain came into play really showed who is living those decisions lap by lap.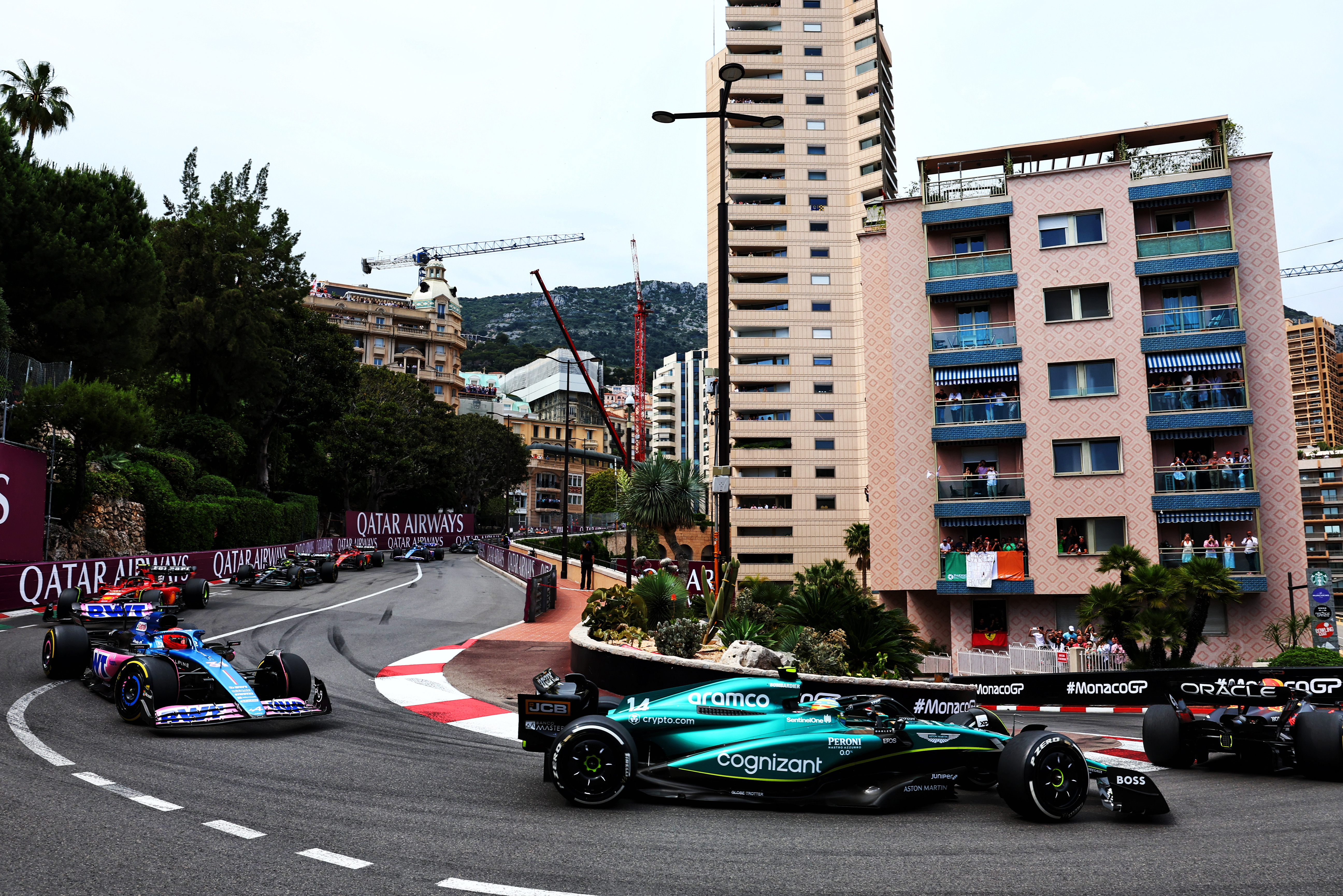 At a race where track position is everything I was a bit surprised when Fernando Alonso started on the hard tyre. It would be very easy to lose a couple of places off the start if those around you were on a softer tyre and that would just make your day doubly difficult.
However that didn't happen and he made a good start, keeping second place and in the early running keeping Max Verstappen honest.
As the laps unfolded the gap between them got bigger, opening up to around 10 seconds. Being on the hard tyre, and with Verstappen starting to complain about his mediums, Alonso had the best opportunity to go long and actually wait for the light rain that was in the area to either intensify or move off.
But instead Aston Martin pitted on lap 54 for new mediums, and it sounded over the radio as though this was exactly as planned pre-race.
Team boss Mike Krack said Aston did take the changing weather into consideration but thought it was going to dry quickly and that new medium slicks would handle a briefly damp track better than old hards would. But that wasn't the reality of what was happening on track.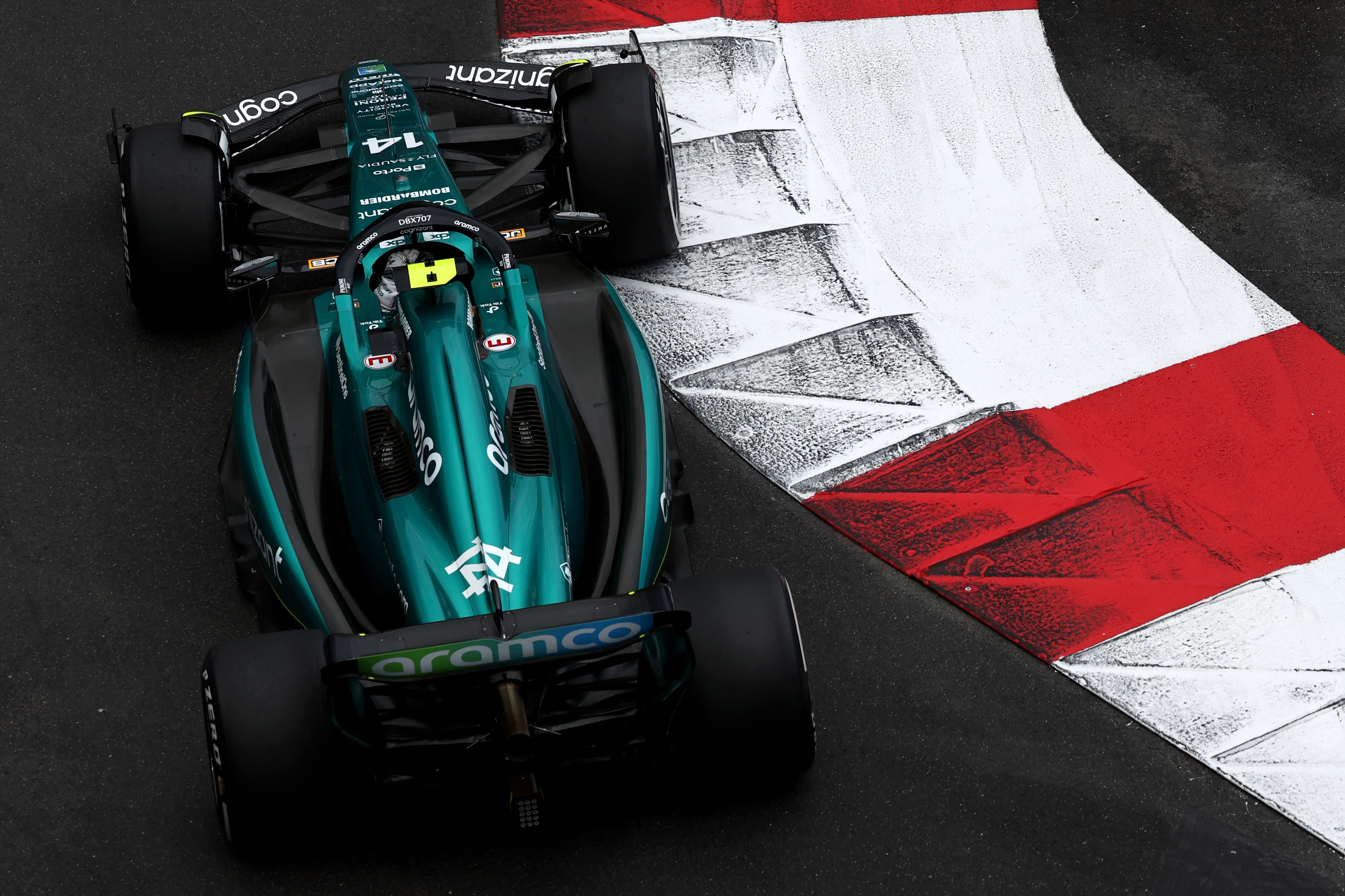 You can have all the weather forecasts in the world but you need to take into account what is happening around you. Monaco being shielded by the mountains around it has its own weather micro-climate, so what is happening in that very small cove can be very different from a couple of kilometres away.
Your best weather feedback is your driver. They are the ones that know the track conditions and the grip level all around the track. In Monaco it was dry in the pits but wet from the Casino Square down to the entry to the tunnel, so I believe Alonso with his experience should have overruled the team's decision to pit and done at least one more lap on his hard slicks. I also believe there should have been much more communication between the team and the driver about the track conditions.
Nether of these things happened and Alonso having to pit again on the next lap for intermediates, which was the same lap as Verstappen pitted for them, took all the pressure off Verstappen as the gap was opened up to just about 30 seconds. We saw in the last few laps Verstappen stroking the odd barrier – if the gap had been down in the single seconds then the pressure not to make a mistake would have been much higher.
Red Bull team boss Christian Horner even admitted that he relaxed as soon as he saw Alonso sticking with slicks, knowing that Verstappen's life had just got even easier.
"We had so much margin, we didn't need to pressure it and get that decision wrong," he said of how Red Bull tackled the changing weather.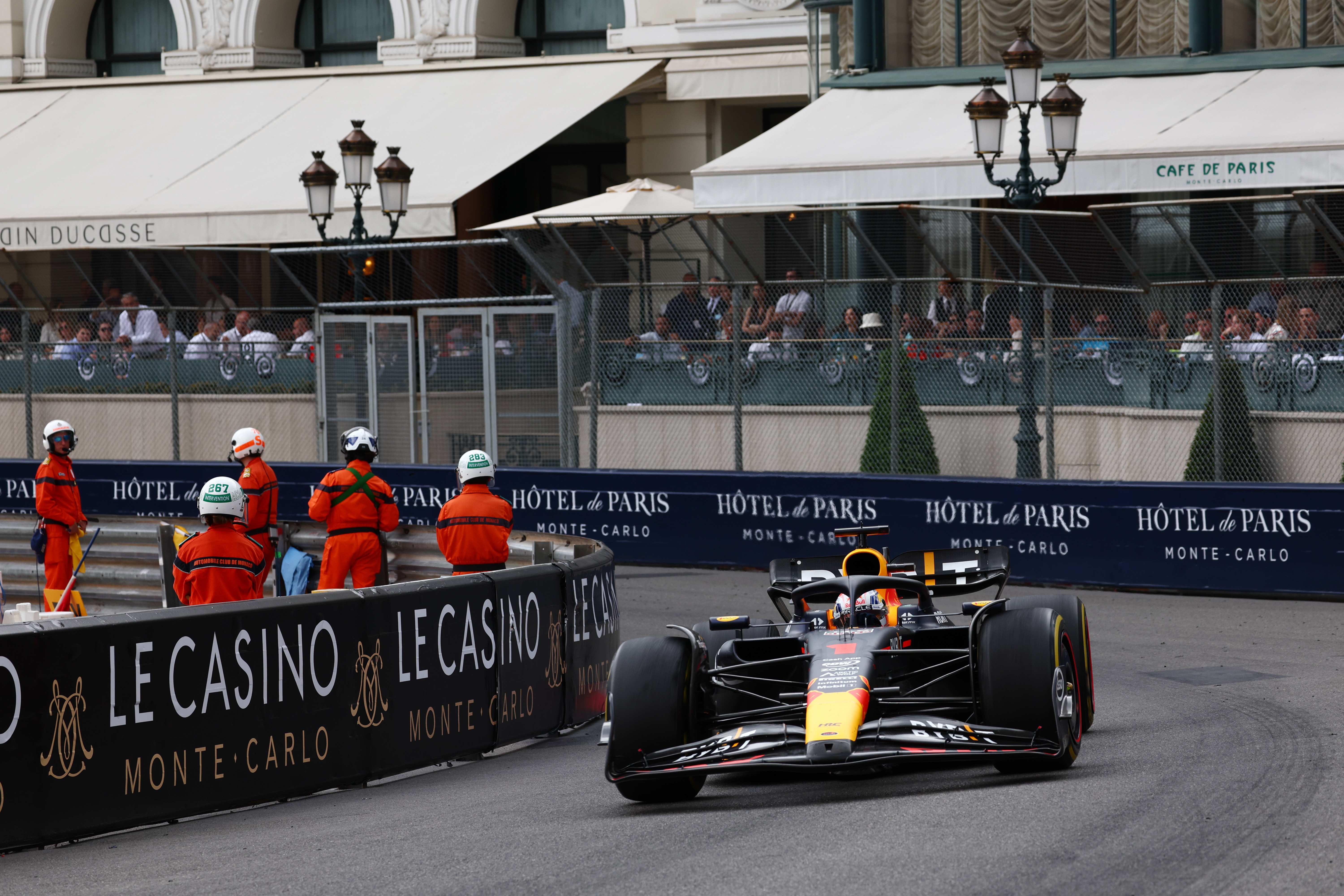 "We had the time and it wasn't like the circuit was flooding with rain. So that gave us the ability to lose four, five, six seconds on an in-lap and still come out ahead of Fernando.
"And basically when we saw him leave the pits on slicks, it was a question of, 'OK, don't even try'."
Ferrari tried to drag a better result out of its situation by staying out on the slicks its cars had taken at their scheduled pitstops and hoping the drivers could tough it out and that the weather would suddenly dry up.
Team boss Fred Vasseur insisted he wasn't disappointed by the calls that had been made, saying "we were expecting that the track won't be so wet".
To take risks with your strategy you need to take into account where you are running and where you genuinely believe you should be running. If you are a team that is constantly running at the front then you need to reduce your risks other than a quick shot at the old undercut or overcut by varying your pitstop timing by a lap or two.
If you are a team that is normally running in the midfield or further rearward then risks can sometimes pay off and bring you a better result than you believe possible. On quite a few occasions that strategy has worked out for the teams I have been closely involved with.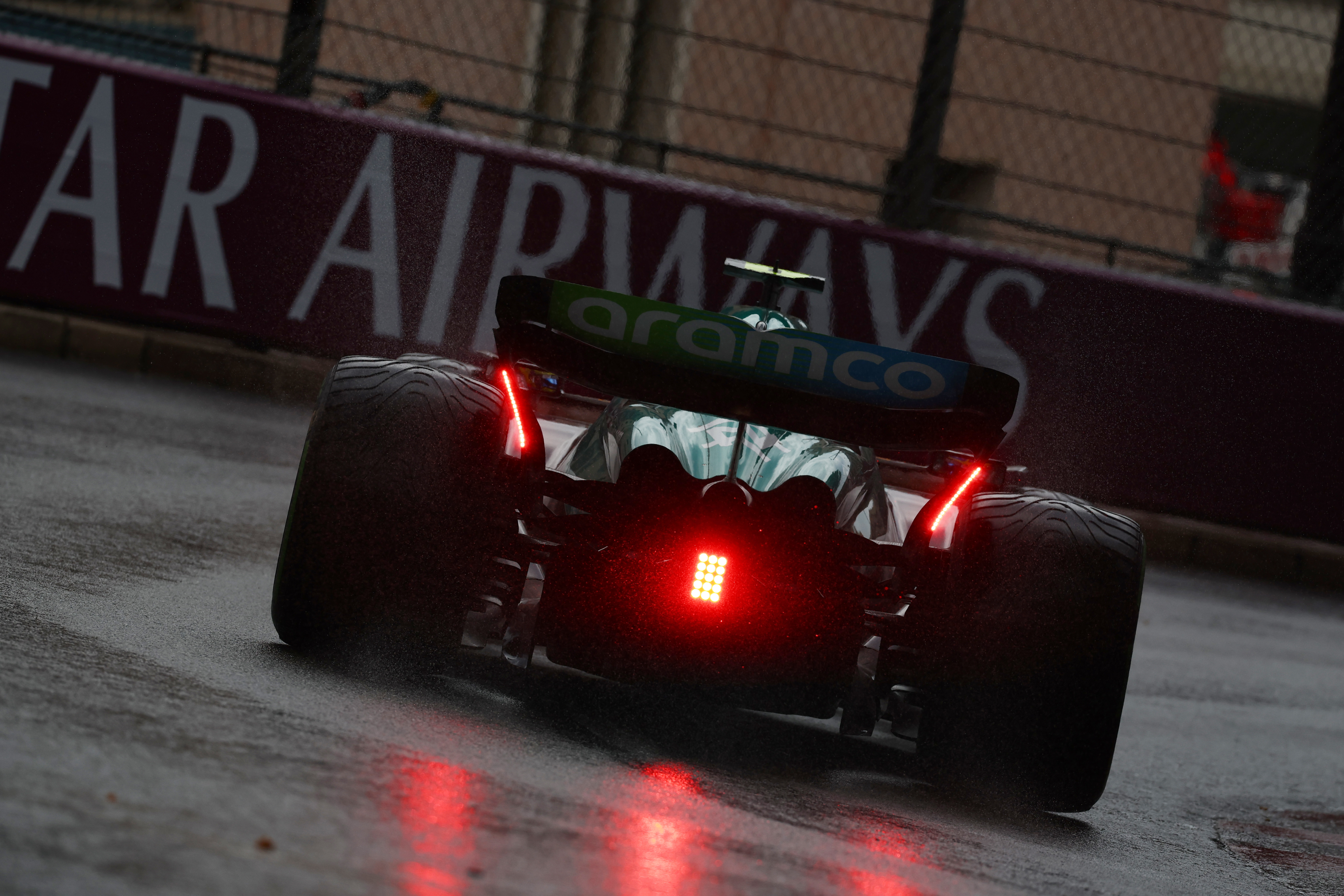 Aston Martin has moved on this season from where it was when it was Force India or Racing Point or even the early days of its Aston Martin era. It's now a frontrunning team so it needs to race differently. It has the car and at least one of its drivers can bring home big points from all races. That is what adds up to championships.
So the days of making offbeat strategy calls just to pull out that one-off result are long gone, or at least they should be.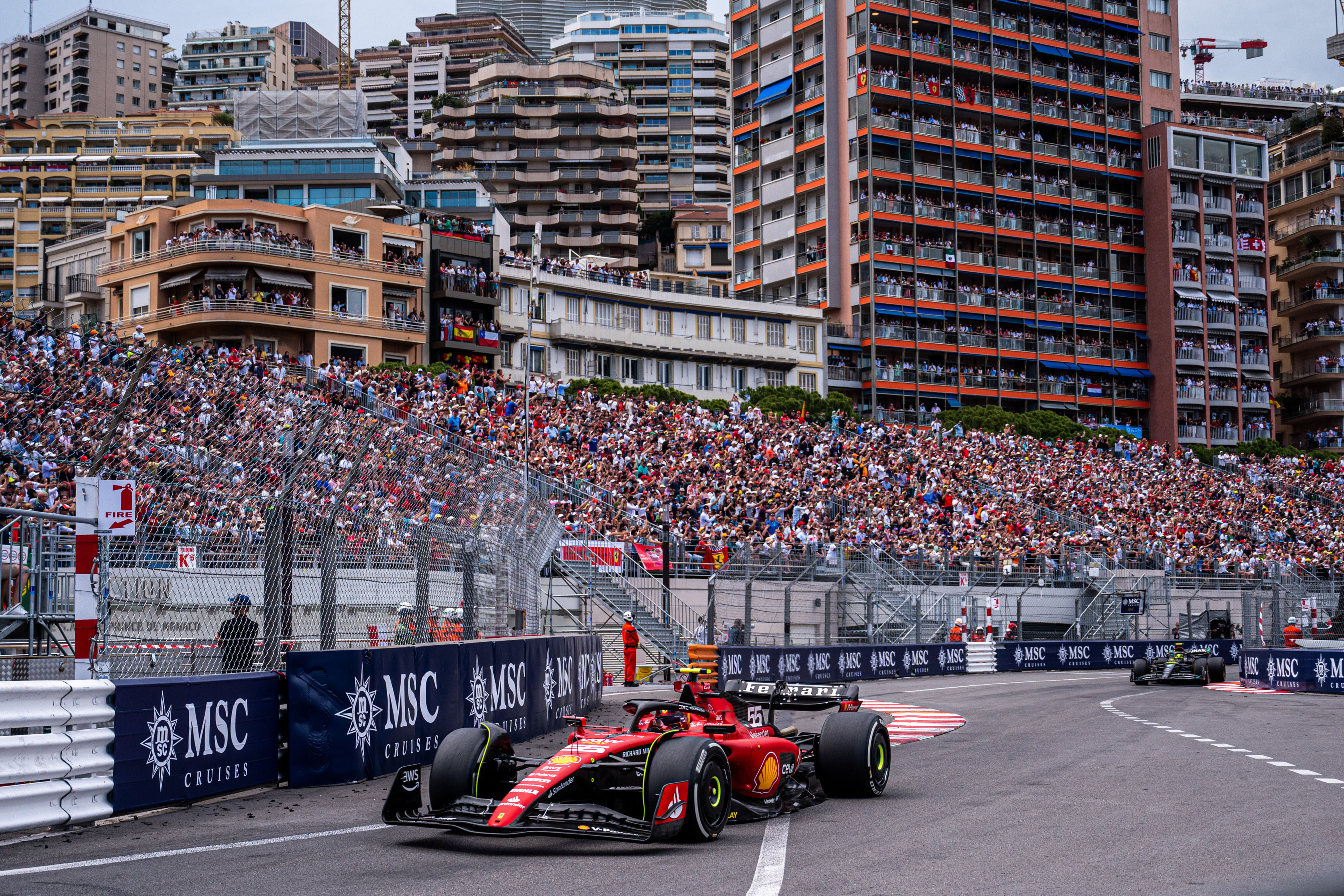 Ferrari will always be Ferrari; whether it's running at the front or in the midfield it feels like anything could happen when it comes to its strategy calls and this was just another example.
In the end the way it worked out for both teams was a case of nothing gained, nothing lost. Alonso still finished second and Ferrari wasn't looking like it was going to get a podium anyway so its points total from Monaco ended up much the same as it was always going to be.
However, both teams need to learn from this as they could very easily have lost a lot of points.