The extreme conditions Formula 1 drivers faced in the Qatar Grand Prix went "beyond the limit of what was acceptable" in a "dangerous" race that featured drivers "passing out in the car", vomiting in their helmets, pulling out of the race and collapsing in the aftermath.
The bruising humidity at Lusail combined with the high-speed nature of the track and the mandated tyre stint lengths that led to more flat-out racing rather than tyre conservation extracted a great toll from the majority of the F1 field.
"This is the toughest race for every driver in Formula 1 of our careers for everyone, no exception. I don't believe the one that says it's not," was Charles Leclerc's stark post-race verdict.
There were plenty of drivers in public agreement, with Grand Prix Drivers' Association director George Russell labelling it an "absolutely brutal race" as he experienced a new level of exhaustion within the cockpit.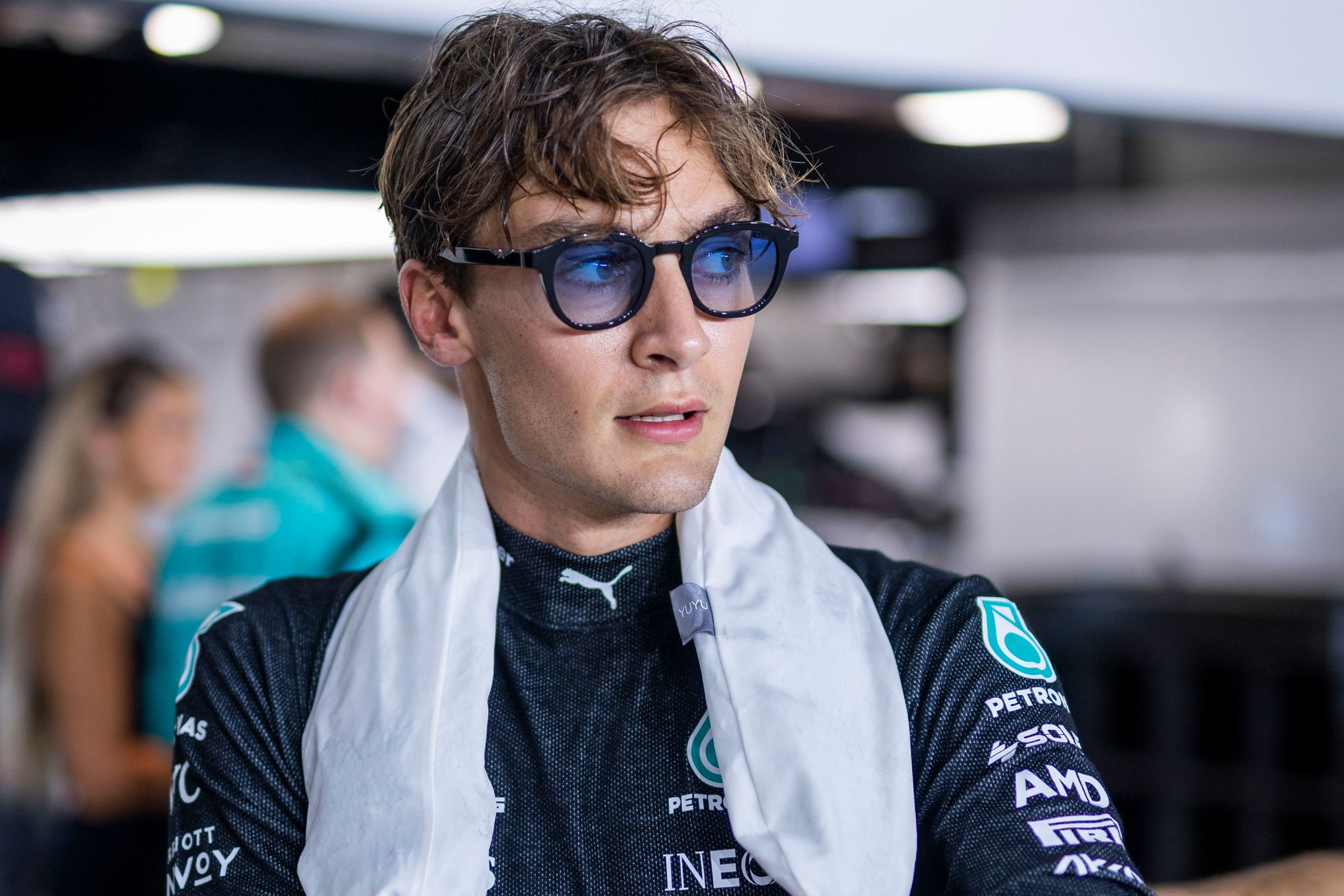 "By far the most physical race I've ever experienced," Russell said. "I felt close to fainting in that race. I've never experienced anything like it before.
"I had to ask my engineer to give me encouragement just to try to take my mind away from it.
"I do a lot of heat training in the sauna and so you push your body to the limit and sometimes you just need to get out of that sauna. And that's sort of how I felt from about lap 20.
"I opened my visor for the whole race and it was hot air, but it was better than no air. It was brutal.
"I was so sick in the car. I wasn't physically, I wasn't sick, but I felt ill."
Seventh-place finisher Esteban Ocon was actually physically sick in his helmet "for two laps" in his Alpine less than a third of the way into the race.
"That was the hardest-fought points that I've ever had to fight for," Ocon said after the race.
"I was feeling ill, lap 15, 16, I was throwing up for two laps inside the cockpit. And then I was like, 'S*** that's going to be a long race'.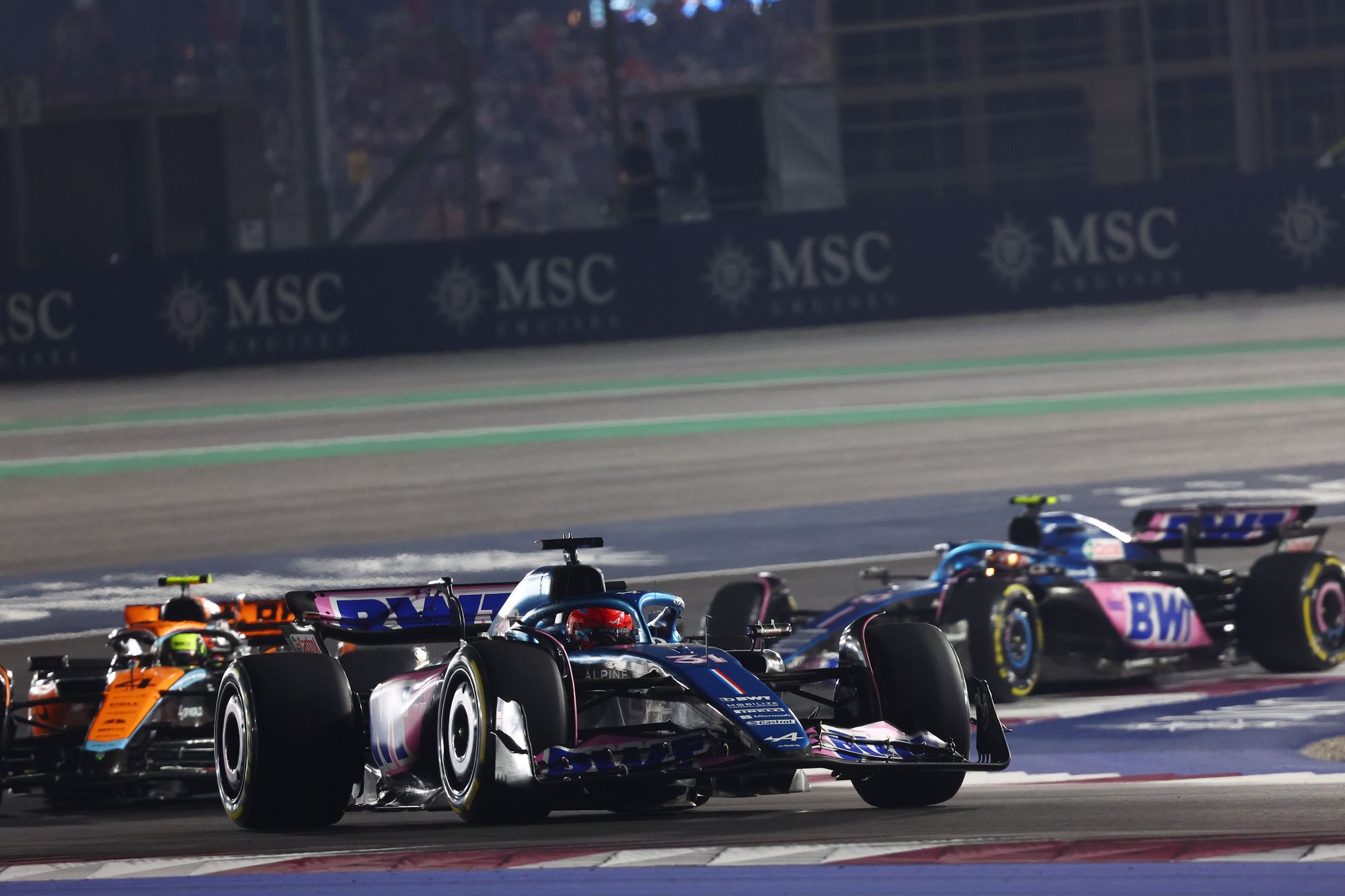 "I tried to calm down, I tried to remember that the mental side in sport is the strongest part of your body, and I managed to get that under control, and finish the race.
"But honestly, I was not expecting for the race to be that hard. I can normally do two race distances, even in Singapore. Physically, like muscle-wise and cardio-wise, I'm always fine. It was just like 80C inside the cockpit this race.
"I don't think we probably do the best job in terms of not keeping the heat in the back, but dissipating it inside the cockpit where the driver drives, and I think that was probably the reason today why we felt so bad.
"But yeah. Glad that we finished the race."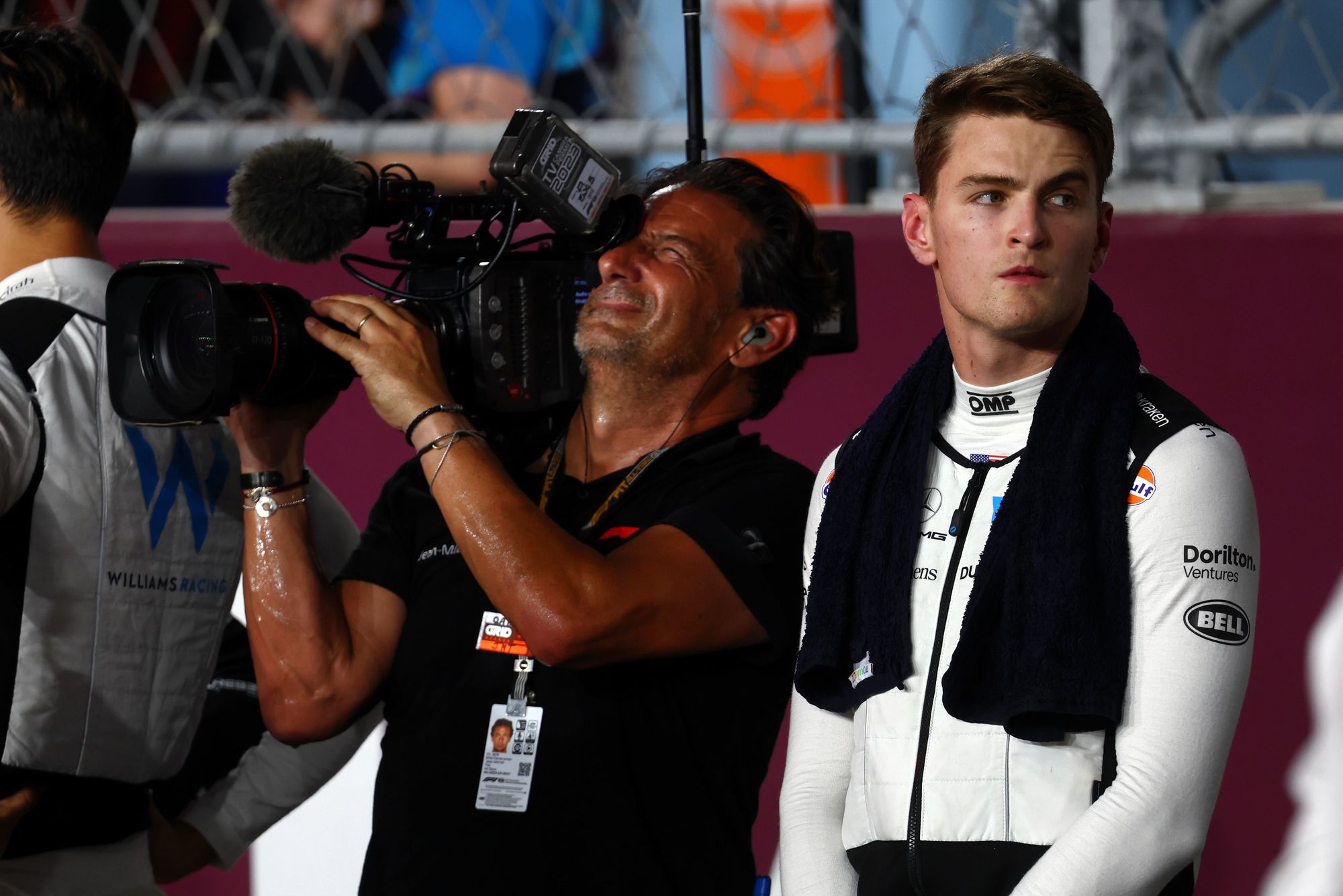 F1 rookie Logan Sargeant wasn't able to finish the race, voluntarily ending his grand prix due to the exhaustion, having been already "weakened by flu-like symptoms" earlier in the week.
He and team-mate Alex Albon both visited the medical centre after the race, with Albon "treated for acute heat exposure".
For some, stopping simply wasn't an option. Ocon said "you need to kill me to retire" when asked if he'd consider it.
Valtteri Bottas called the conditions "torture" while Aston Martin's Lance Stroll said he was "passing out in the car" and "fading in and out" due to the conditions.
He suggested that contributed to him picking up the two track-limits penalties he earned during the race that cost him a points finish.
"They painted the kerbs and made the track narrower so you can't even see the kerbs, you're just trying to see it, but the problem is you can't see where you're going because you're passing out," Stroll said.
Leclerc, who avoided a penalty, made a similar argument that the already tough track limits became a "nightmare" on Sunday.
"I think it's difficult to put into words and explain how tough it is," he said.
"Especially with the g-forces, when you have a lot of dehydration, you can drink but the drink is more of a tea than anything else because it's at 60C-plus, so it's extremely difficult to hydrate yourself and again with the g-forces, you don't see as well.
"The track limits we're speaking about are [the difference between just] centimetres at 280km/h; in qualifying when we're fresh it's difficult to respect them, but then at the end of the race it's a nightmare."
Russell called it "beyond the limit of what was acceptable for driving" with so many of the grid feeling sick and close to passing out.
"You don't want to be passing out when you're driving at 200mph down the straight," he said.
"And that's how I felt at times. Any hotter, I think I'd have retired because my body was going to give up."
Race winner Max Verstappen was of a similar opinion - he said it "was on the limit of what should be allowed" - while third-place finisher Lando Norris went a step further.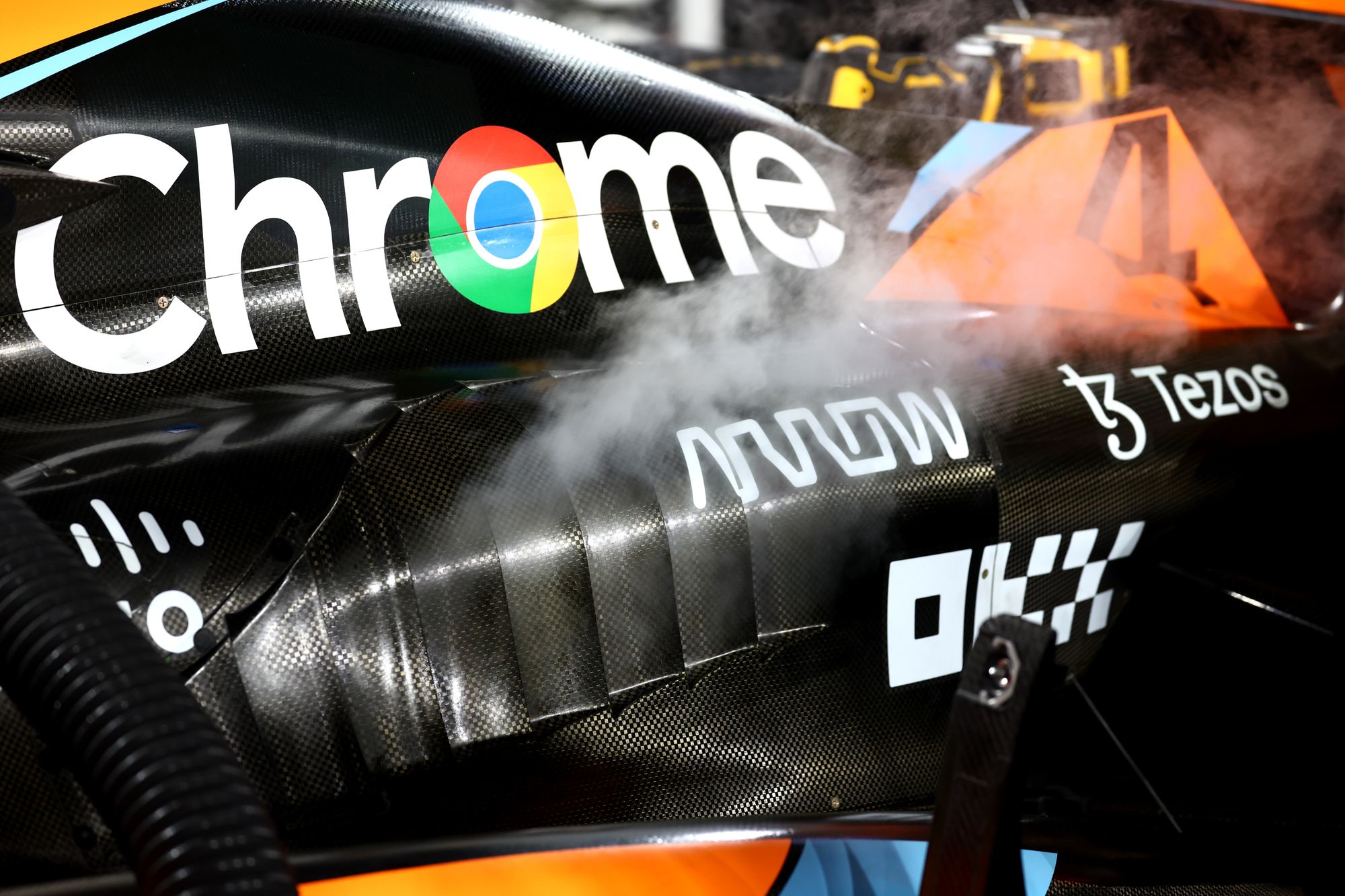 "It's sad we had to find it this way," Norris added. "It's never a nice situation to be in. Some people are ending up in the medical centre or passing out, things like that.
"It's pretty dangerous thing to have going on. It's not a point where you can go, 'The drivers need to train more or anything like that', we're in a closed car that gets extremely hot in a very physical race.
"It's frustrating as on TV it probably doesn't look very physical at all but clearly when you have people who end up retiring or such in a bad state it's too much for the speeds we're doing, it's too dangerous."
Team-mate Oscar Piastri suggested F1 was "lucky it wasn't worse" given it was "four or five degrees hotter" at the track on Thursday.
"We need some discussions about a lot of things from this weekend but it's not a good situation to be in," Piastri said.
Many drivers expressed their relief that next year's race will take place a couple of months later - the Qatar GP has a December 1 date on the 2024 calendar - when it will be theoretically cooler.
"I know this race is later on in the season [in 2024], it will be a lot cooler a few months later but it's something that needs to be talked about and I'm sure we'll speak about it as it shouldn't have happened in the first place," Leclerc said.