Very few motorsport industry legends span Formula 1, sportscars and just about everything in-between, and the passing this week of David Price (75) will be felt keenly among all those racing disciplines and the motorsport industry as a whole.
Price was a force of assured, savvy and enthusiastic nature. A man who was completely self-made and one who garnered respect and appreciation across five decades and thousands of people he employed during his career.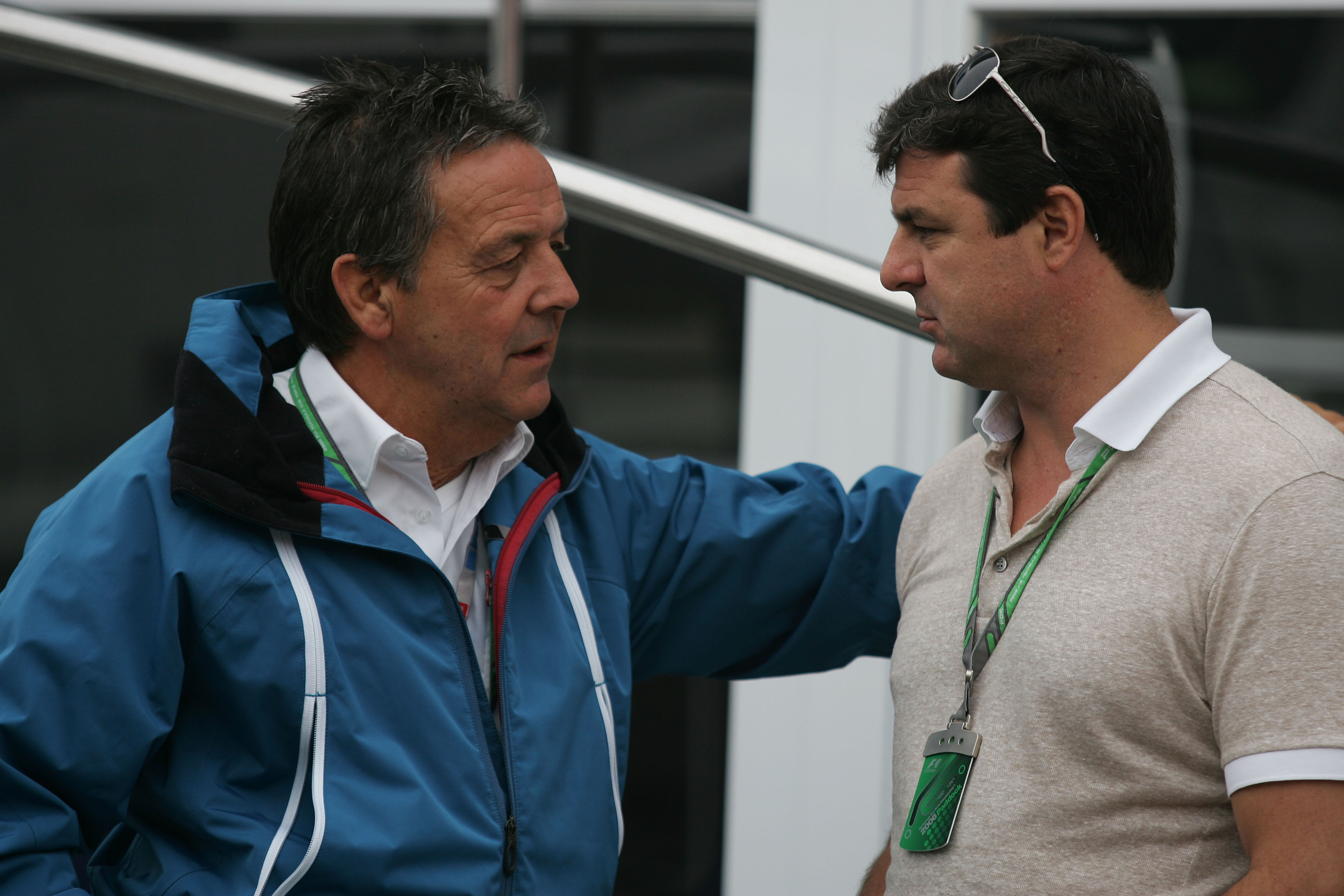 His racing career began in the late 1960s after serving a Ford apprenticeship in Dagenham. He showed an adeptness for mechanics and car builds, in particular Ford Cortinas.
This manifested itself in building Cortina Savages for the London to Sydney Marathon and the World Cup Rally, where he also became a driver.
"That was an experience because one day I was up to elbows in grease and oil and the next I was in the hot seat," Price told me several years ago.
"I even got to meet one of my heroes, Jimmy Greaves, which kind of made it all worthwhile."
With Price a dedicated Chelsea FC fan and once a regular at Stamford Bridge, a conversation with him often started at racing before switching on to the form of his beloved Blues.
Price also dabbled in preparing F3 and F2 cars and was a contemporary of the likes of Frank Williams, telling The Race in 2020 that "I used to buy second-hand gears off him when he was in Slough".
By the mid-1970s Price was working in the British F3 championships where he formed a partnership with John Bracey, who had also been involved with some of his Ford work.
Their efforts got a break at the end of 1977 when they landed significant sponsorship from Unipart and acquired Triumph power to run up-and-comer Tiff Needell.
While the engines lacked the punch to challenge Toyota-powered Nelson Piquet and Derek Warwick that season, a year later Nigel Mansell and Brett Riley both tasted success with the Unipart Racing squad managed and part-owned by Price.
Mansell won the third round of the season at Silverstone, while Riley took victory at Donington Park. There was disaster though at Oulton Park in September when Mansell suffered serious back injuries after a shunt with Andrea de Cesaris' March 793.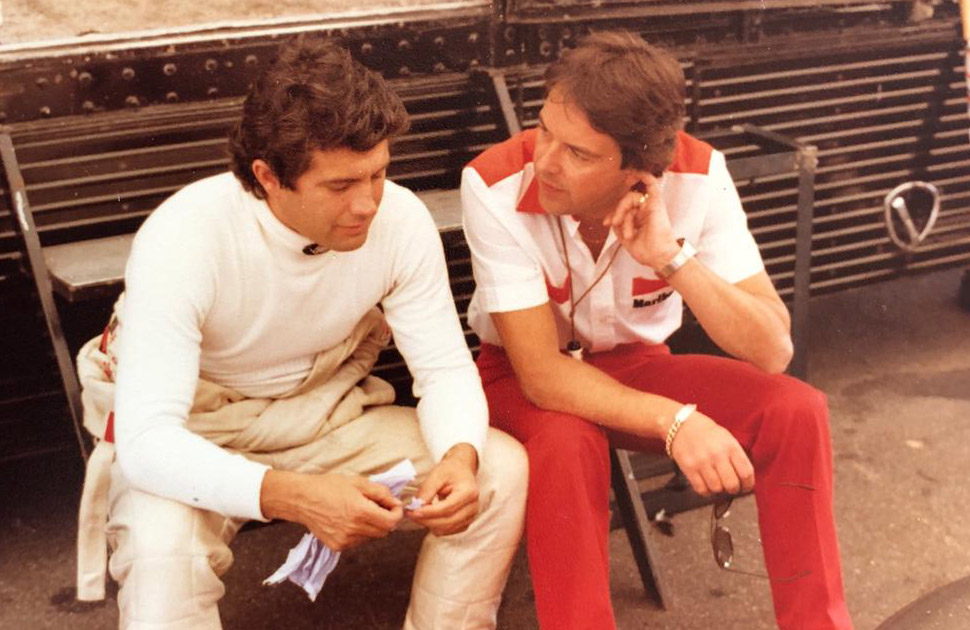 At this time Price's nose for decent sponsorship money had worked overtime and he was also running an Aurora F1 team for motorcycling legend Giacomo Agostini and "several bags of Marlboro Italy gold," that were brokered by the colourful Count Zanon, according to Price.
The results were modest over 1979 and 1980, although Price recalled to The Race a couple of years ago that it did provide some benefits of going racing in style.
Agostini would "just disappear for hours after practice. Turns out he'd driven to bloody Harrods to get some expensive prosciutto".
By 1982 Price's team was one of the best in F3 and a lifelong friendship was secured when Martin Brundle joined the team.
The pair got along famously and their competitive double-act proved fruitful as Brundle took third place in the British championship.
Farewell Pricey. You were such a character and a pure racer. Many of us owe you a great debt regarding our own motor sport careers and lives. Your tough love was very needed sometimes. Team manager extraordinaire. Rest in Peace David Price. https://t.co/T5wEoUmXS8

— Martin Brundle (@MBrundleF1) February 16, 2023
Price had also branched out into French and European F3 by this stage running cars alongside his friend and rival Eddie Jordan. The two team owners had a 45-year friendship and became near neighbours in Spain in recent years.
Price's European adventures harnessed a title in 1982 when Pierre Petit triumphed, beating the likes of Michel Ferte and soon to be F1-bound Francois Hesnault.
While Brundle moved on to the Eddie Jordan team in 1983 for a classic encounter with a young Ayrton Senna, Price started looking beyond the junior categories.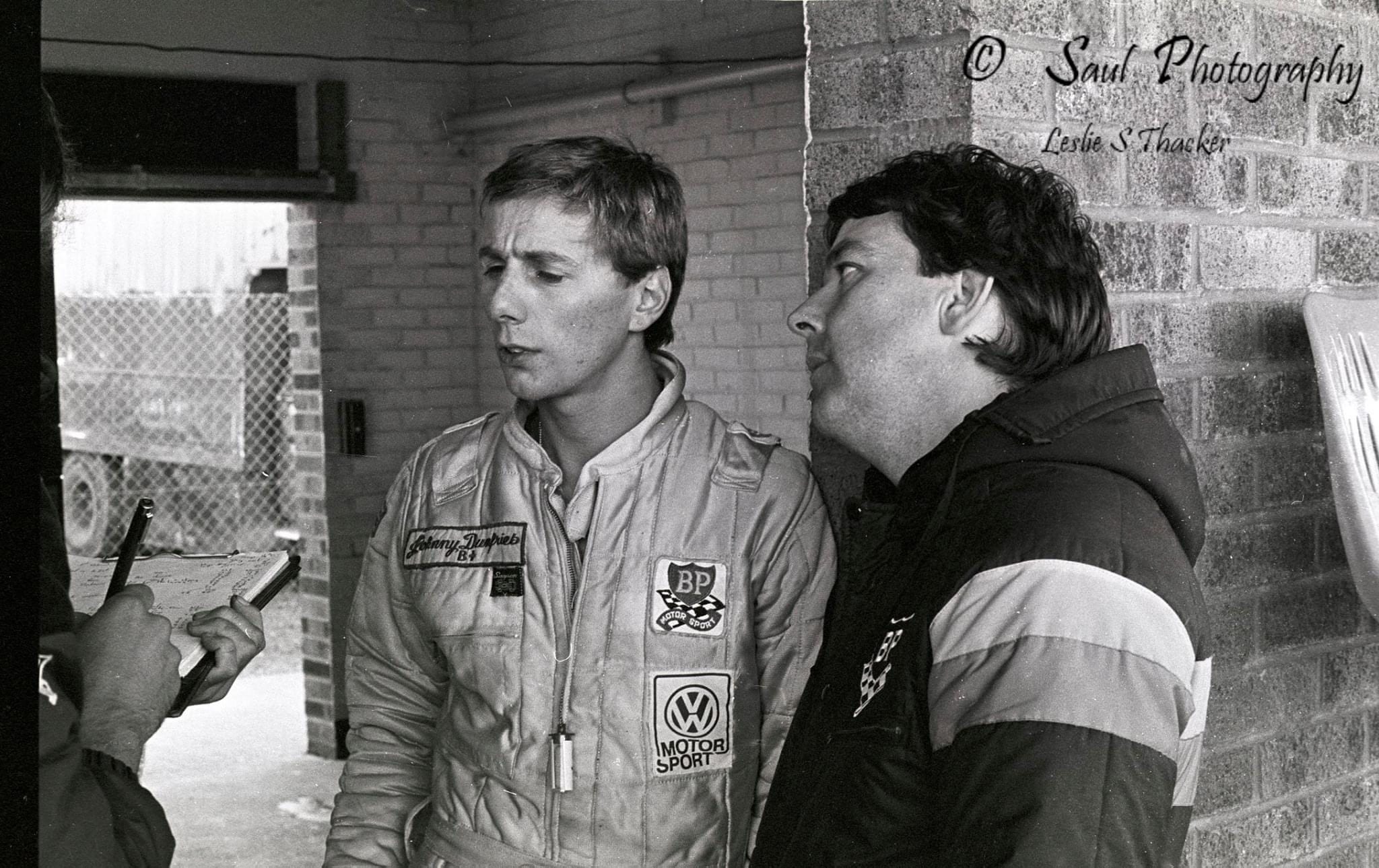 There was a dominant season in 1984 when Price ran Johnny Dumfries to the British title after taking nine victories on his way to scooping the silverware.
Price held Dumfries in high regard, reckoning he was one of the best drivers he ever ran.
"At that time, he was one of the first people that would left foot brake," Price told The Race when Dumfries died in 2021.
"It wasn't a popular thing then but he would go through Copse flat and then just dab the brakes into places like Becketts.
"He just had such a natural ability because he was settled into the car and we hardly ever needed to change it because it was all quite easy for him."
At the other end of the competitive scale, Price was also responsible for running ex-Wham! pop superstar Andrew Ridgeley's attempt to conquer French F3!
The arrival of composite engineering to motorsport fascinated Price and he became a true visionary and pioneer in this field, setting up DPS Composites with Phil Sharp, which supplied many industry projects in motorsport, aerospace and also racing push bikes.
In the late 1980s endurance racing and F1 became Price's focus. He was made team principal of the Sauber Group C effort in 1988 and 1989 and then in 1990 switched to the Nissan programme.
Price presided over a tumultuous time at both, with Sauber being forced to withdraw from the Le Mans 24 Hours in 1988 because the downforce of the C9 was such that it burst its tyres!
He was also witness to Mark Blundell's outrageous 1990 qualifying lap in the Nissan R90CK when it took pole by just over six seconds. Price fully backed Blundell's decision to "melt the thing" despite a chorus of Japanese disapproval!
Into the 1990s Price's only real dalliance with F1 played out with a dying Brabham team. At the behest of John MacDonald, Price was brought in to get control of the team but it ended badly when interference from several areas conspired against Price after a 1991 campaign struggling with poor reliability with the unique Sergio Rinland designed BT60-Yamaha.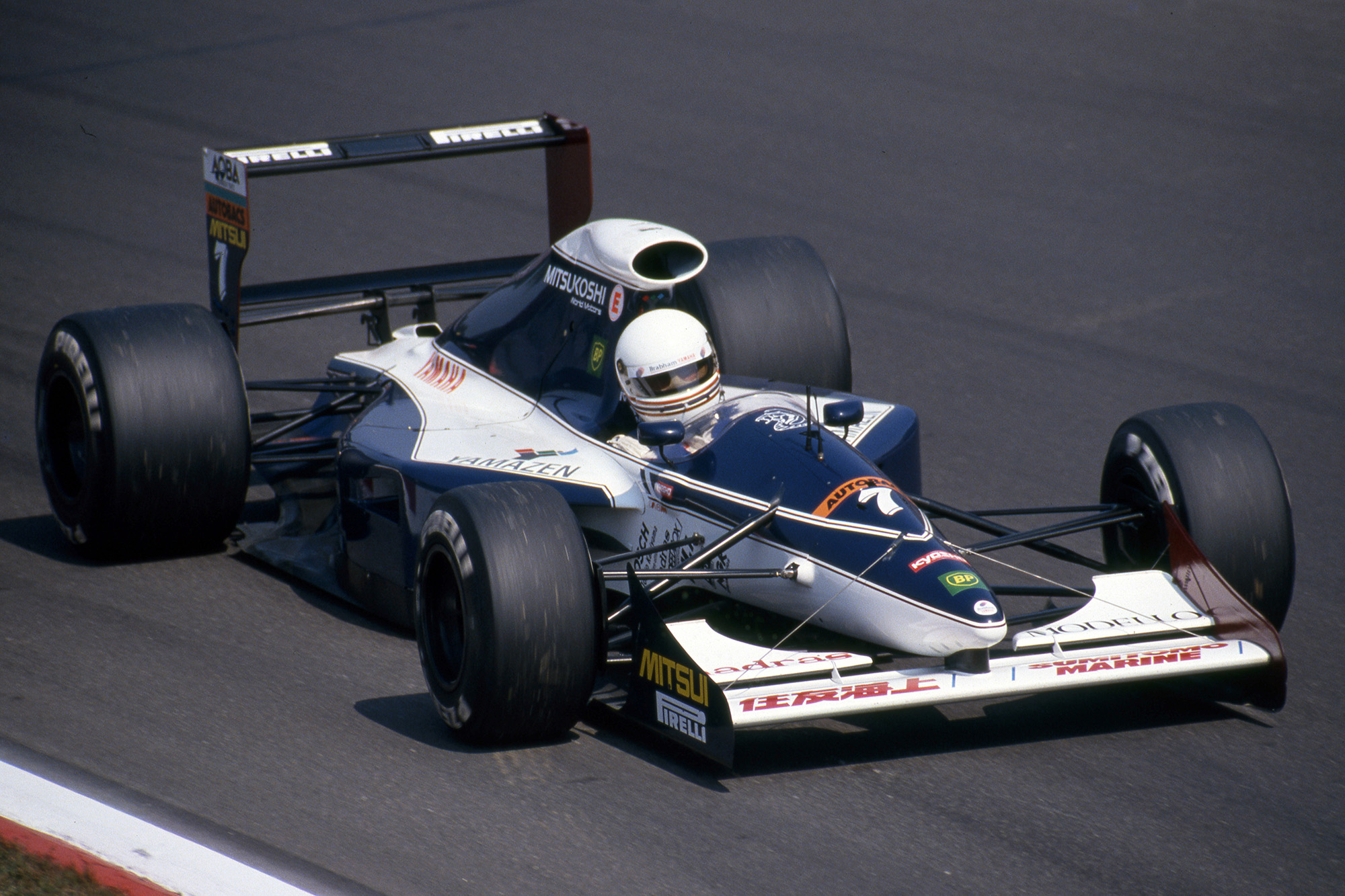 But it could have been all so very different for Price. A few years earlier he had been approached by Patrick Head to become team manager at Williams for 1990. Due to his commitments in Group C and the burgeoning composites business Price declined.
David Price Racing was reborn in 1995 as the GT boom took off in global endurance racing. Price saw opportunities with wealthy gentleman racers such as Dr Thomas Bscher and put together a team with former F3 rival John Nielsen.
Nielsen would also become a genuine member of the Price family when he married one of Price's daughters, Sam, in the late 1990s.
In addition to the Bscher/Nielsen car, Price also ran the Harrods-backed McLaren F1 GTR in '95 where Derek Bell, his son Justin and Andy Wallace finished third at Le Mans despite at one stage looking like they were going to sensationally win.
The Le Mans story continued into the 21st century with a deal to be the European arm of the ambitious Panoz programme, which included the Panoz GT-1 hybrid becoming the first of its kind to be entered at La Sarthe.
Price was back in junior single-seaters in the mid to late 2000s where he ran a GP2 team for several seasons. Drivers included Olivier Pla, Mike Conway and Andy Soucek.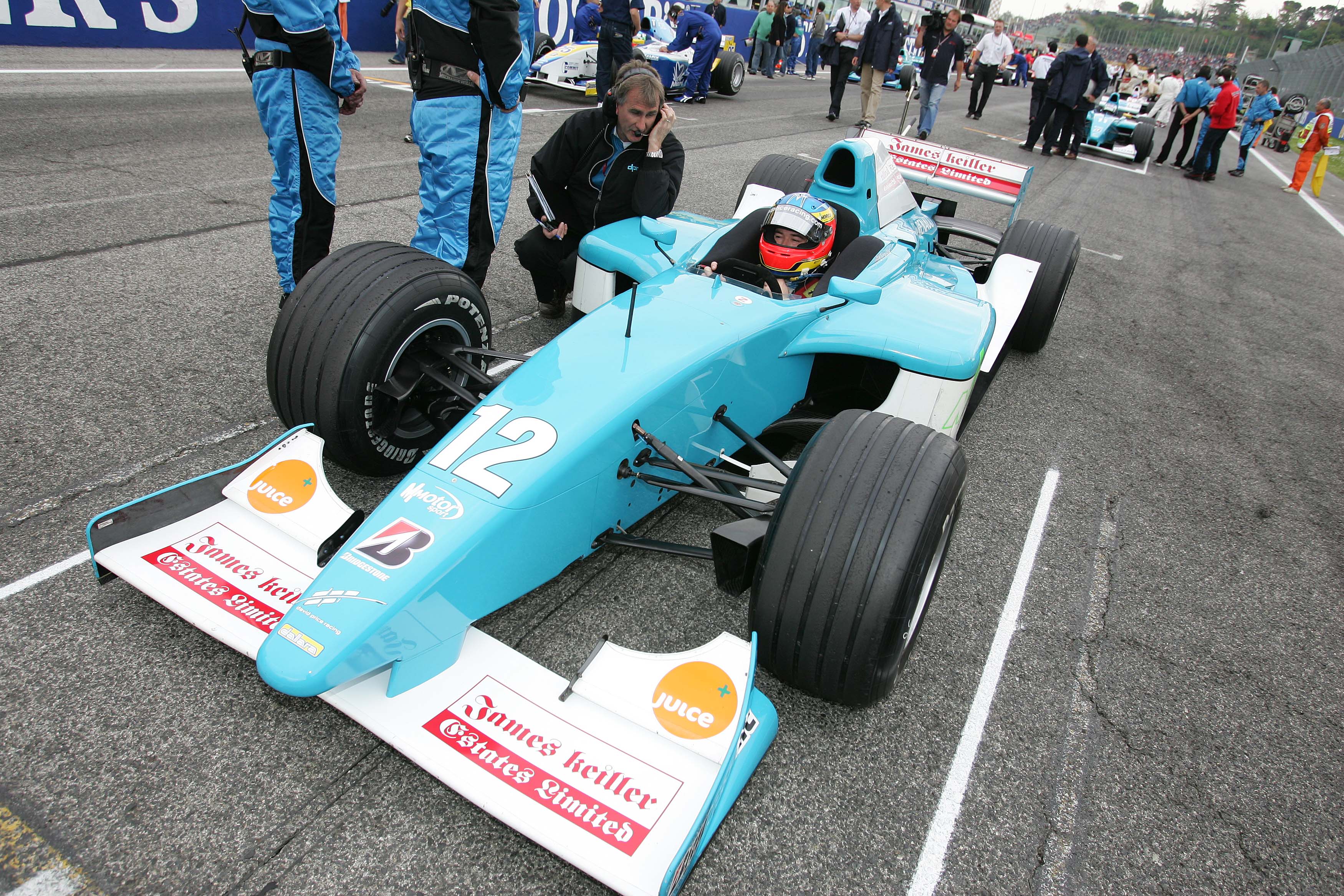 Winding down his career, Price still couldn't keep away from the track and was a semi-regular at endurance events right up until the pandemic.
The last time I saw him was at the 2019 Bern E-Prix and he was full of questions about what the lay of the land was in Formula E, a series he had affection for, as his son Leon was the team manager at the DS Virgin operation.
David Price was one of the most engaging people I, and many others, have met in motorsport. His legendary propensity to create sentences that were creatively spattered with swearing was a delight that often rendered one immobile with mirth.
His varied, successful and joyous career in motorsport should be celebrated today just as much as it is mourned.