Johnny Dumfries, who died yesterday aged just 62, was on top of the world at the end of 1984.
As British Formula 3 champion and European championship runner-up (despite missing three races) he was the hottest property in racing.
Lead image courtesy of Jeff Bloxham

Dumfries, born John Colum Crichton-Stuart, the 7th Marquess of Bute, had F1 test contract offers from both Brabham and Ferrari on the table to combine with a Formula 3000 drive with Mike Earle's Onyx team.
He acknowledged in Tom Clarkson's 'Beyond the Grid' F1 podcast last year that his heart ruled his head when he accepted Enzo Ferrari's offer over Brabham chief Bernie Ecclestone's, describing it as "the pivotal moment" and "a bloody stupid decision."
It was indeed a defining moment in his career. Until that point Dumfries had gathered rapid momentum as he dominated F3 in 1984 with a David Price Racing run 1983 spec, BP backed Ralt.
Yet it was a year earlier that the DPR relationship had really begun, and in slightly unusual circumstances.
"The first time he rocked up at my place he had paint all over him from decorating some gaff and was driving this shitbox knackered old car," remembers Price, who often affectionately referred to Dumfries as 'The Dook'.
"He'd come to buy my ex-Pierre Petit car that we'd won the French F3 series with in '82.
"So my secretary, Teresa, asks where the cheque is and he says he's not got it on him.
"Good old Teresa stuck to the DPR policy of 'no pay, no play' and he was sent packing to find the cheque!"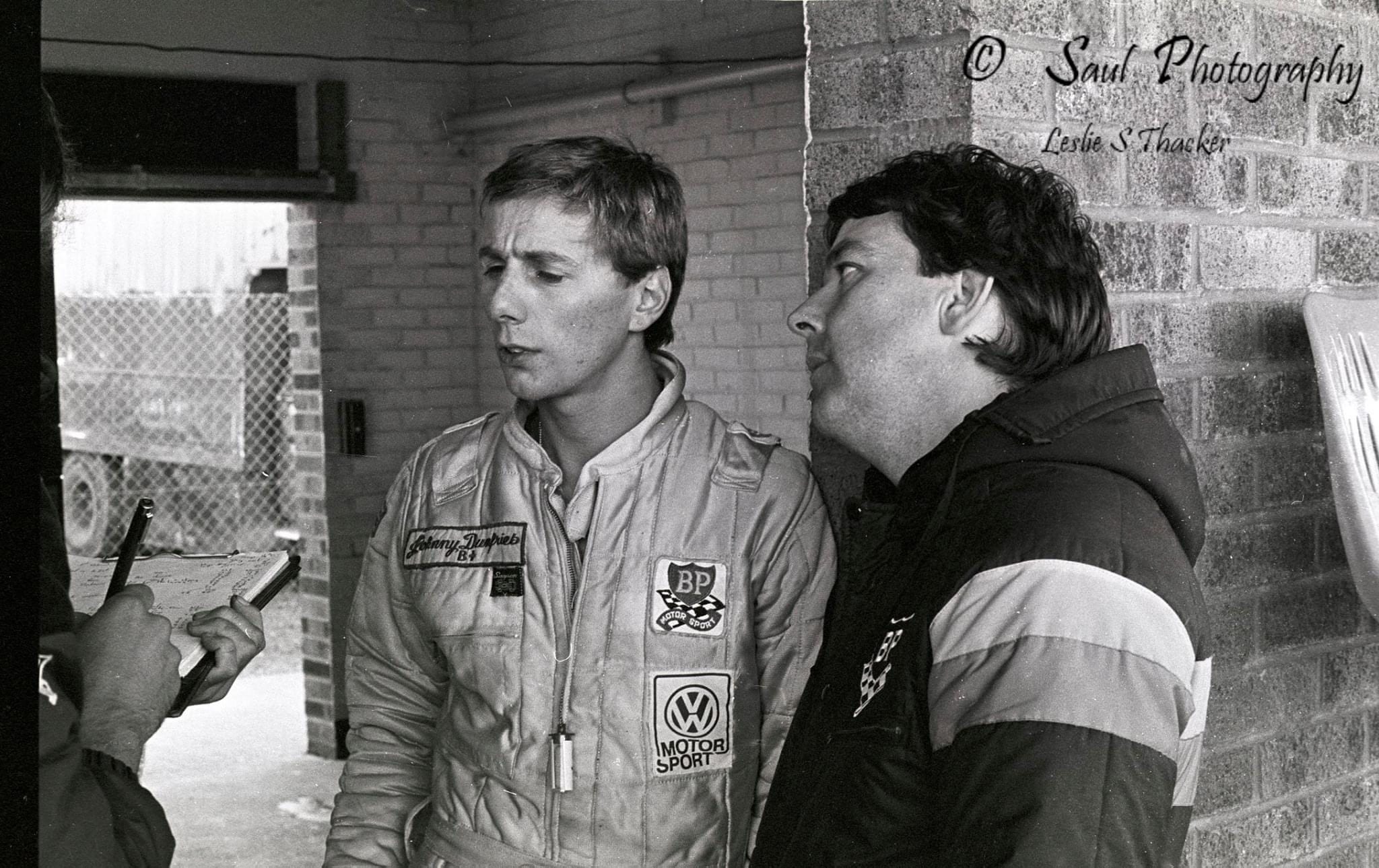 The relationship soon became official and after Dumfries cut his F3 teeth with David Morgan in early 1983, DPR ran him later on in the 1983 season alongside title challenger Martin Brundle and regular podium visitor Calvin Fish at Silverstone.
An integral part of the team then was Andy Miller, who shared engineering duties with Price. He recalled the inimitable way in which the DPR team first dealt with the knowledge of Dumfries' blue-blooded ancestry.
"The first thing Johnny said was that he didn't want anybody to know about his background because he didn't want a big show or fuss about it," remembers Miller.
"So obviously the first thing we did was make a big decal of a crown and put 'by Royal appointment' on the car!"
After that race, Dumfries struck up a close relationship with the team's owner and driving force Price, who describes their relationship as "almost telepathic".
It paid instant dividends as Dumfries started the season with a hat-trick of conclusive wins to set the tone for a campaign in which he swept all before him despite running a year-old car.
Price had bought a 1984 spec Ralt but after a pre-season test at Goodwood, Dumfries professed to be more comfortable in the more developed RT3 – which crucially didn't have pushrod suspension like the RT4.
The effort was also bolstered by the work of noted chassis builder Maurice Gomm, whose workshops DPR was based in and where the legendary fabricating work could find performance from even the most run-in chassis.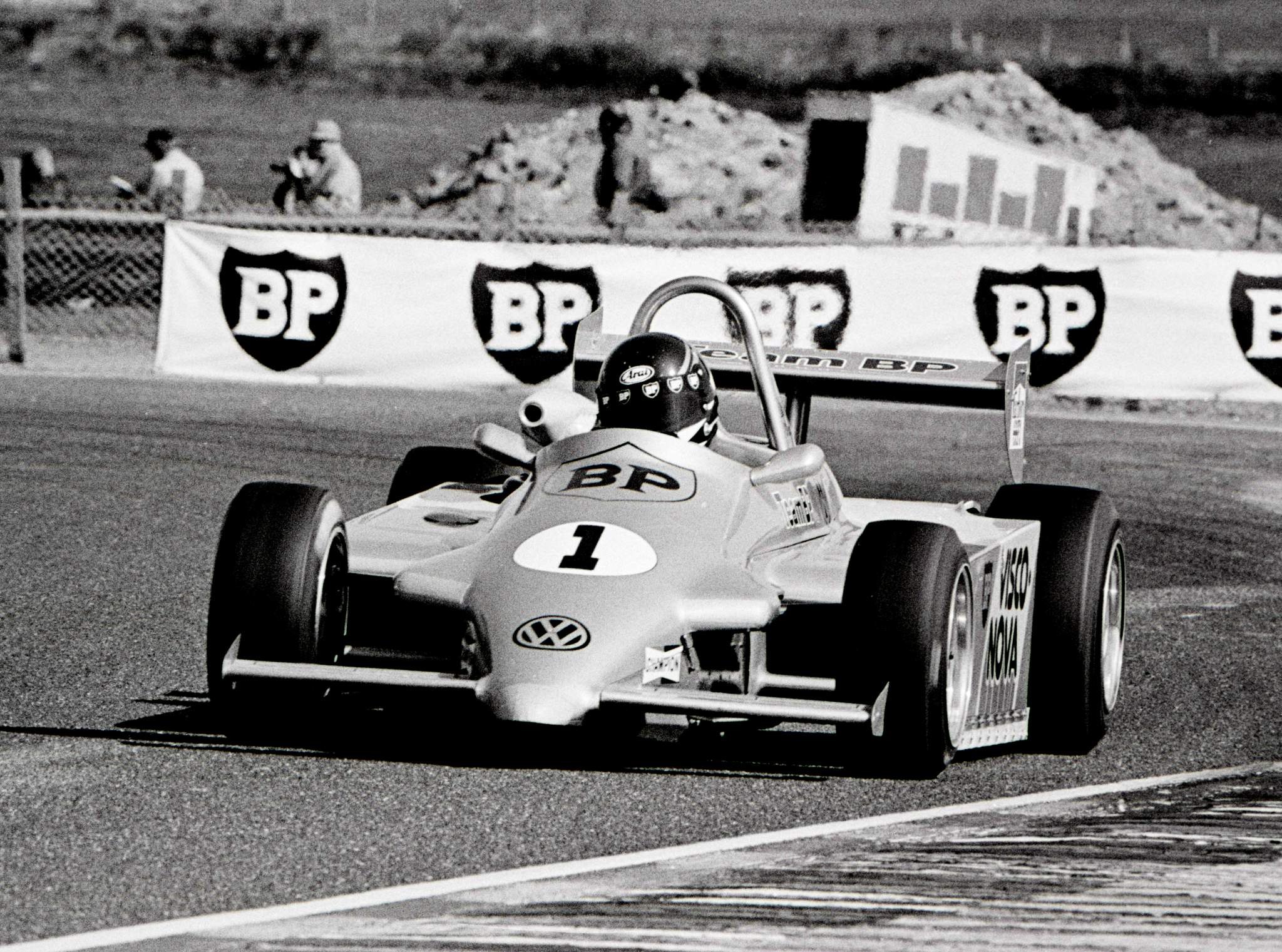 Image courtesy of Jeff Bloxham
While the hardware was spot on, it still needed the talent to go with it in order to beat the likes of an experienced Allen Berg, the meteoric firebrand that was Russell Spence and the natural talent but hair-trigger Ross Cheever.
"At that time he was one of the first people that would left foot brake," Price tells The Race.
"It wasn't a popular thing then but he would go through Copse flat and then just dab the brakes into places like Becketts.
"He just had such a natural ability because he was he settled into the car and we hardly ever needed to change it because it was all quite easy for him."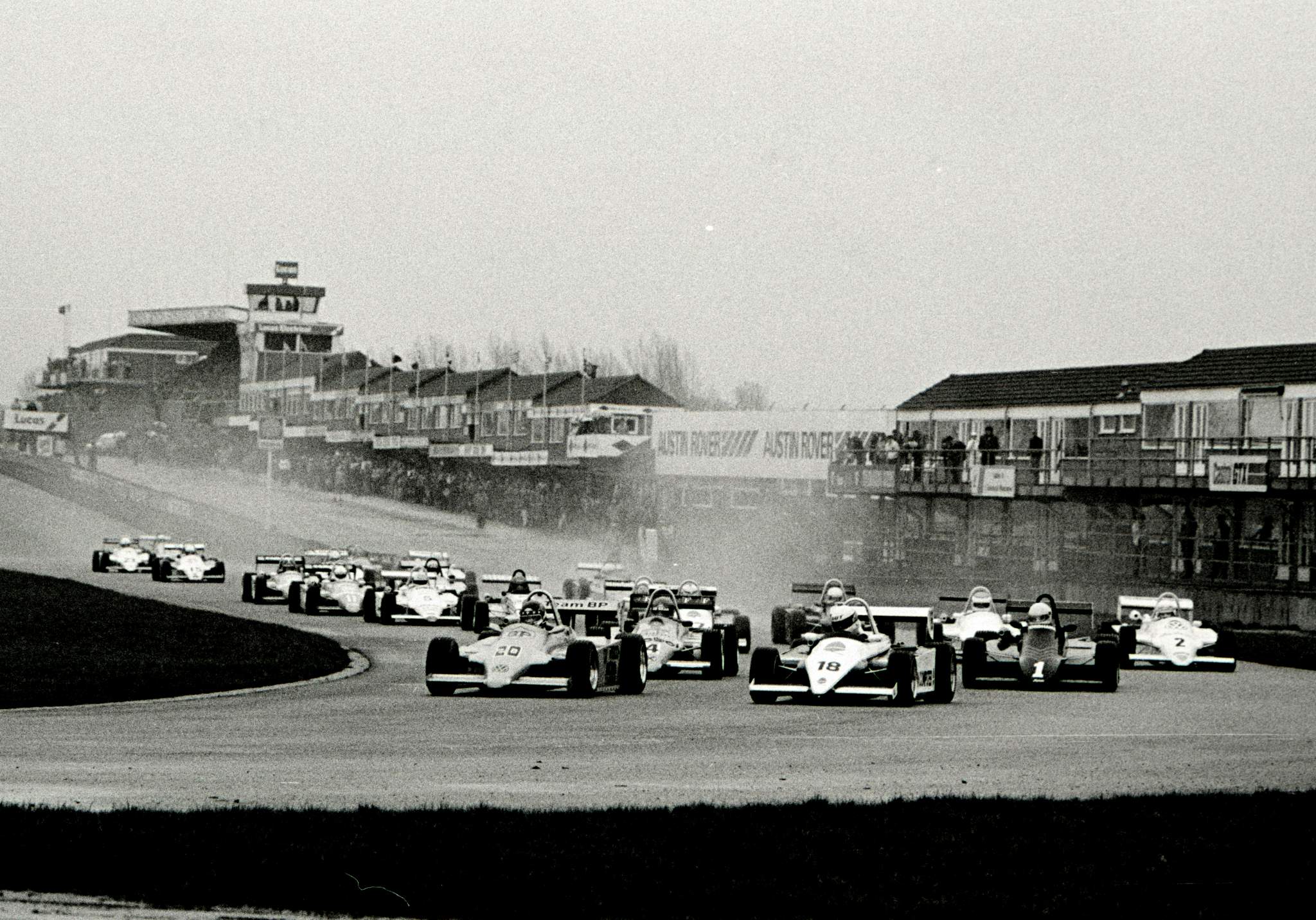 Image courtesy of Jeff Bloxham
While the British title was won at a canter, the European campaign was a secondary concern largely thanks to BP's insistence that the British activities take priority. Former BP racing supremo Les Thacker was a keen supporter of Dumfries' ever since his F3 rookie season in 1983.
This meant missing the clashing races at Magny-Cours, the Osterreichring and Enna-Pergusa. But as Dumfries and DPR won the Donington Park, Silverstone and Nurburgring races, he was able to take the title down to the wire at Jarama in October.
The one disappointment of the year came at Monaco when the quirkiness of Dumfries' Yokohama tyres anchored him to a lowly 15th place start before a bent rocker ended his race after a clumsy kerb strike.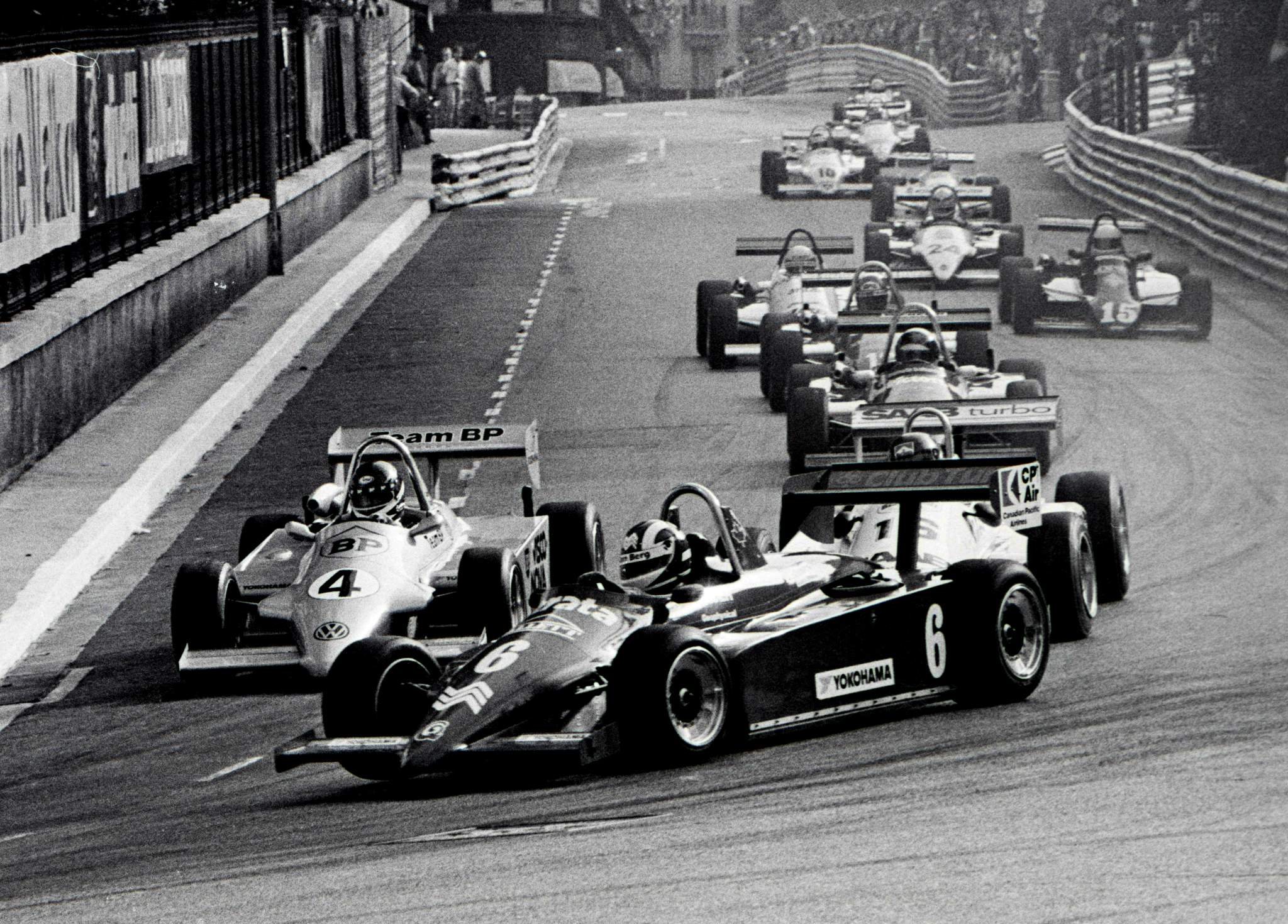 Image courtesy of Jeff Bloxham
Dumfries had developed something of a reputation for "either winning or crashing" according to Price. This was exactly what he did at the European round at Monza, but there was good reason this time.
Unbeknown to Dumfries or Price, one of their title rivals, Ivan Capelli, was running with an illegal airbox. Trying to keep up with the eventual champion in his Coloni run Martini MK42, Dumfries went off.
The victorious Capelli was subsequently disqualified for what Price remembers as a "pretty sophisticated but highly dodgy" airbox set-up. But when Capelli won legitimately at Enna, a race Dumfries had to miss at BP's behest, the title momentum swung in the Italian's favour.
Despite Dumfries taking a clean sweep of pole, win and fastest lap at the season-ending Jarama race, it was Capelli who took the title by six points after cruising to third.
The disappointment was tempered by a night out in Madrid with Dumfries in the thick of the banter and celebration of a stupendous year.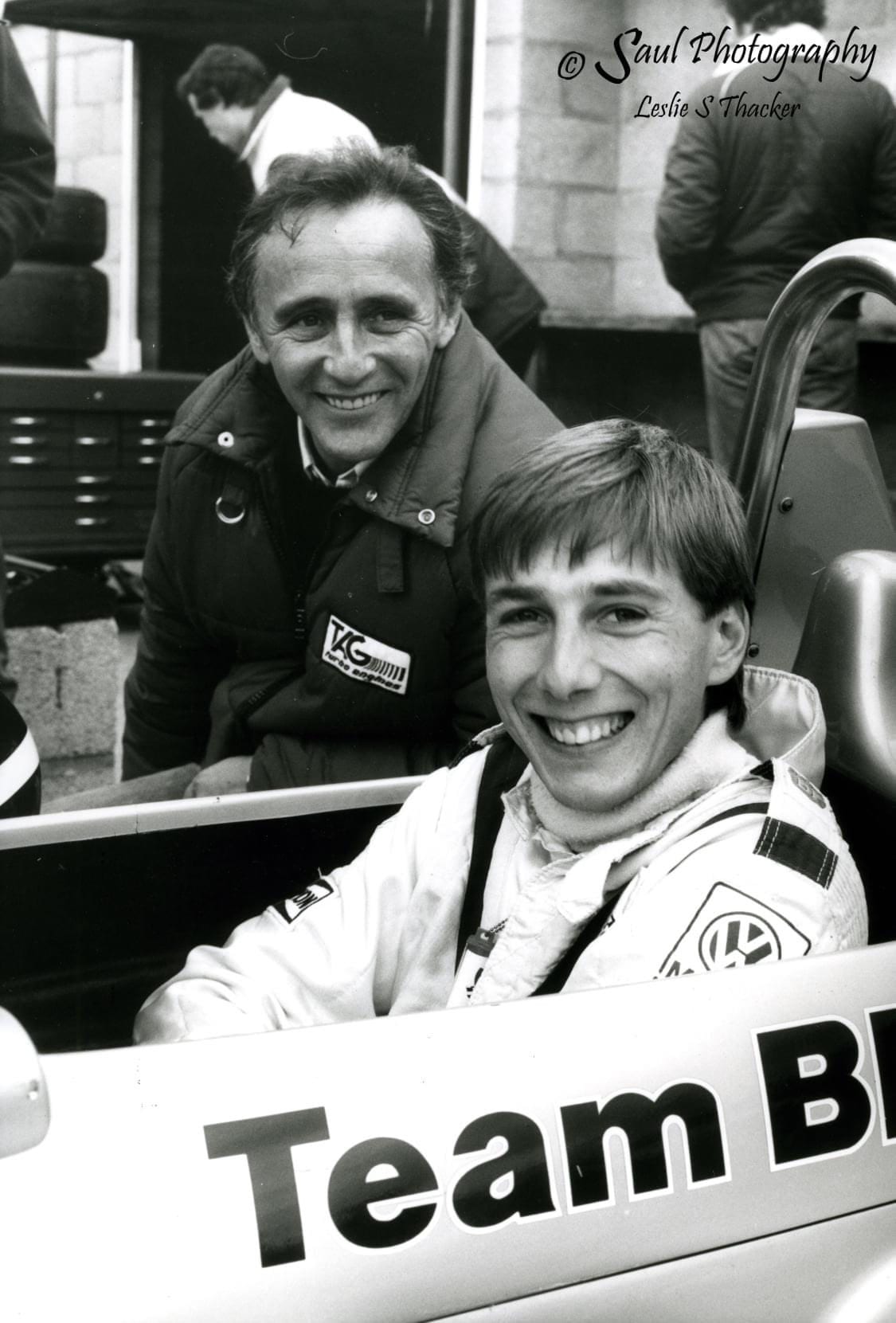 As a person, Dumfries was universally admired for his lack of pretence or pomp despite a uniquely privileged upbringing as part of an aristocratic family in which he was a hereditary peer.
"My memory of Johnny is virtually the same as the year I had with Jan Magnussen a decade later," Miller tells The Race.
"It was exactly the same in the way that he slotted into the team and got on with everybody and was a pleasure to work with.
"If anything was ever wrong with the car he would drive around it, sort it out and then talk about it after – exactly the same as Jan.
"He just went out and usually won but he did so with a smile on his face and he enjoyed it all as just one of the lads."
Not only was Dumfries liked and respected by his teams but also by his peers, many of who became lifelong friends.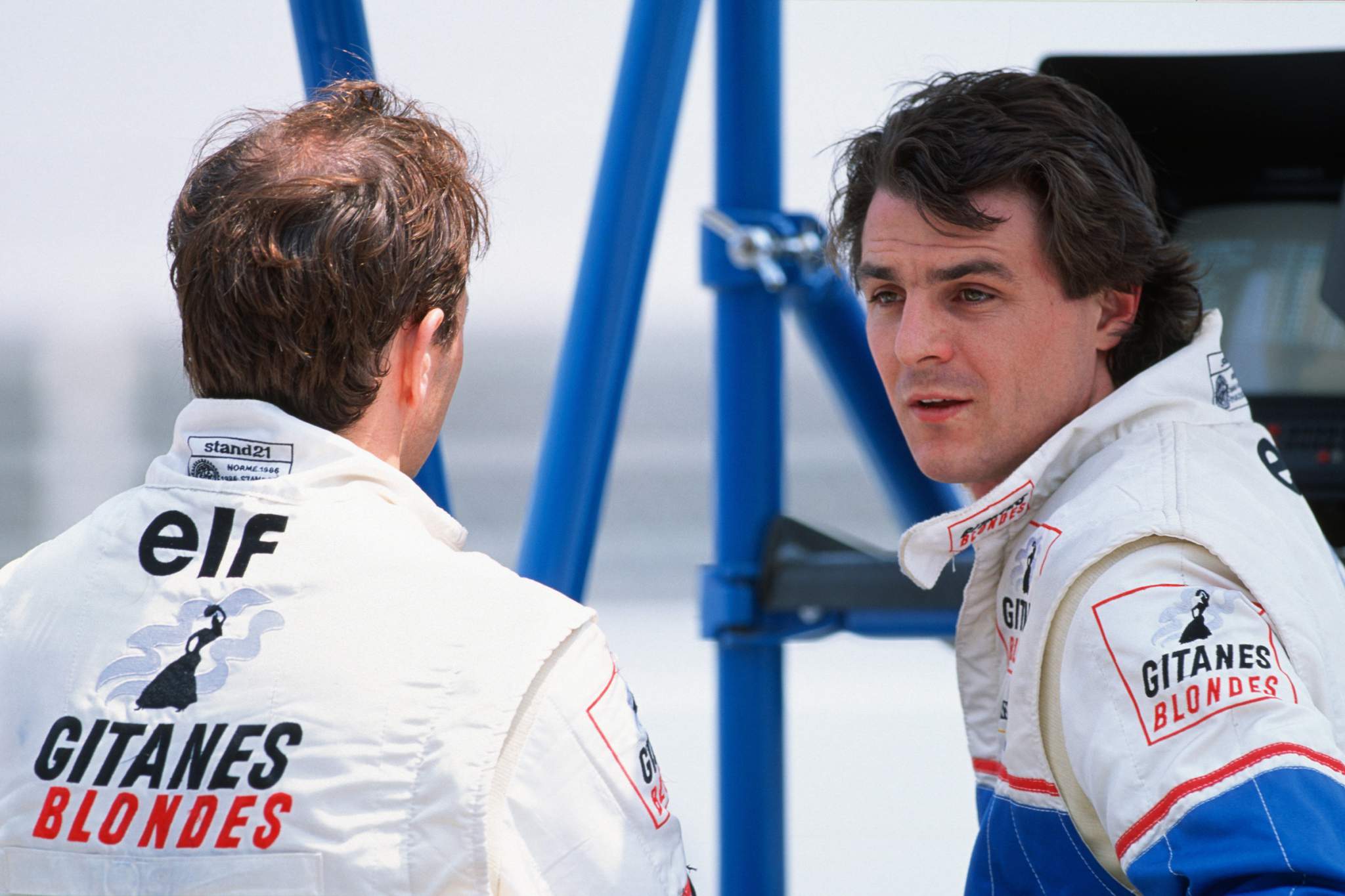 Among them was former McLaren, Tyrrell and Ligier F1 driver Mark Blundell, who for a time shared a manager with his fellow young and ambitious British racer.
It was in 1984 that Blundell began his professional racing career in Formula Ford, and although a couple of years behind Dumfries on the single-seater scene, the two became firm friends from the very start.
"Amazingly, Johnny, myself and Sir Stirling Moss had the same manager for a time – Les Thacker," Blundell tells The Race.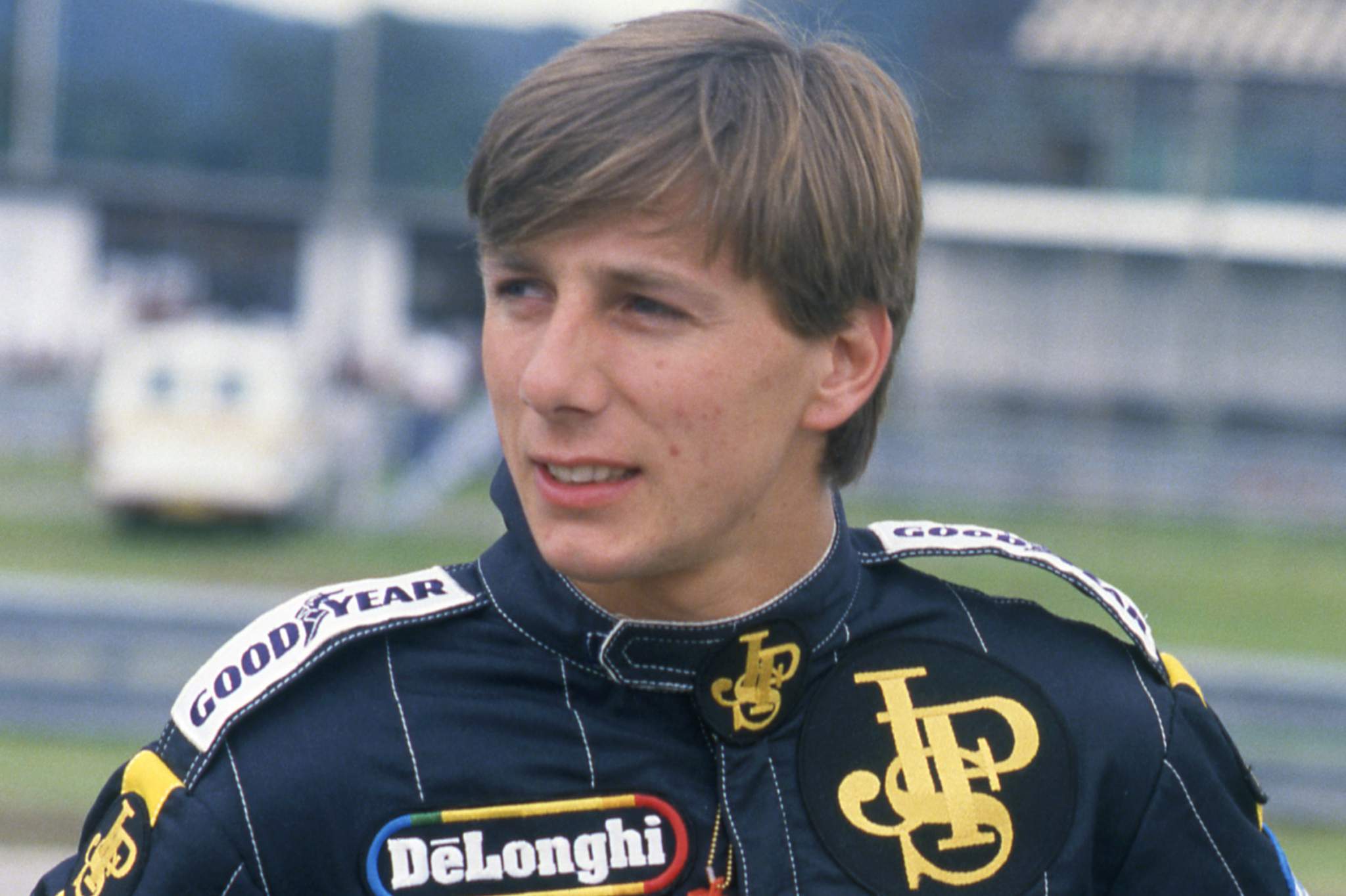 "Johnny was one of the boys. Even though we were from very different backgrounds, you would never have guessed it because he was just JD or JB sometimes! He always called me Marky, like you would a mate down the pub.
"I remember one time in Mexico during a world sportscars trip, there was this ruck in the bar involving some mechanics.
"It got a bit tasty and I stepped in to peace-make. JD was right there as well trying to sort it all out. It seemed to encapsulate what he was about because he was just such a great guy."
1984 ended what Dumfries called his "enormously appealing" years in motorsport, as he told the Beyond the Grid podcast last year.
"You haven't yet reached the formulae where all the bullshit is," he said.
"At the higher professional level there's too much politics and too much bullshit, and at grassroots levels, it's just a hell of a lot of fun."
Price concurs, saying that when they met or spoke regularly right up until the end of last year, it was "usually about that year and all the fun we had together."
The fun extended beyond that colossal season though as Dumfries raced with Price in Macau in 1985 (as team-mate to Brundle) and also in 1986 in a Marlboro backed Reynard.
"We had some top times in Macau, a proper riot sometimes," reminisces Price.
"Tony Jardine, who did the PR for us at Macau, used to do a brilliant impression of 'The Dook' and it was always taken in great humour and in the right spirit.
"Actually 'spirit' is a good word to use for Johnny because he had it in spades, whatever he did.
"He was just one of life's good guys."
Images courtesy of Jeff Bloxham and Les Thacker