The successful 500cc motorbike to Formula 1 transitionary exploits of John Surtees and Mike Hailwood are firmly part of motorsport's heritage.
But there is a less well-known story of how motorcycling's most decorated ever rider tried to follow in those exalted footsteps.
And a key episode in it unfolded at Imola.
In September 1979, Giacomo Agostini sat on a grid with Niki Lauda, Gilles Villeneuve, Keke Rosberg and recently crowned F1 champion Jody Scheckter in the biggest race of his four-wheeled career.
The non-championship event at the circuit soon to join the full F1 calendar turned out to be a low-key affair as Agostini finished an unobtrusive 10th in a Williams FW06 that Alan Jones had begun his successful Frank Williams partnership with a year before.
That Agostini's record of eight premier-class motorcycle titles is still yet to be beaten after 45 years ensures he is one of a select band of true few living legends in motorsport, and in recognition of this he was among the very first riders inducted into MotoGP's 'Legends' hall of fame.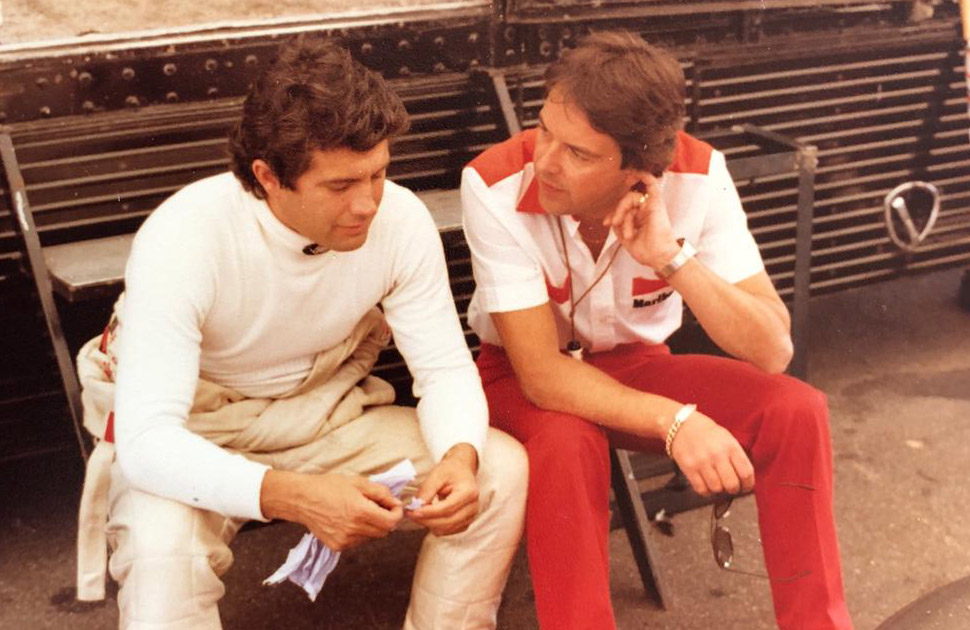 But in 1979 he was simply enjoying a one-off race at the tail-end of his first season of racing F1 machinery, not at Monaco and Monza, but at blustery outposts such as Mallory Park and Thruxton in a thriving Aurora British F1 scene.
There were several key figures in ensuring that Agostini raced that day at Imola, an event which turned into effectively a tifosi-led celebration of Scheckter's recently won title.
One of those people was David Price, then an ambitious team owner juggling multiple roles and programmes in his eponymous squad, which had F3 programmes running parallel to Agostini's Aurora F1 campaign. It also had a young Ian Flux on spanners!
"In the beginning, I did think he was one of those following in the footsteps of Surtees and Hailwood" :: David Price
The Agostini deal was pulled together relatively late in the first few months of '79 and had roots in Price's previous dealings with two equally ambitious young team owners – Frank Williams and Patrick Head.
"I first met Patrick when he was building the Scott F2 car under a railway arch in Clapham," recalls Price.
"I also knew Frank a bit and when I first started on my own I used to buy second hand gears off him when he was in Slough.
"The details of how the Ago deal came about are a bit hazy. It was probably a deal with Frank via Tony Thomas, who was running Marlboro stuff in the UK, and also Count Zanon, who was friends with Ago, may have been involved."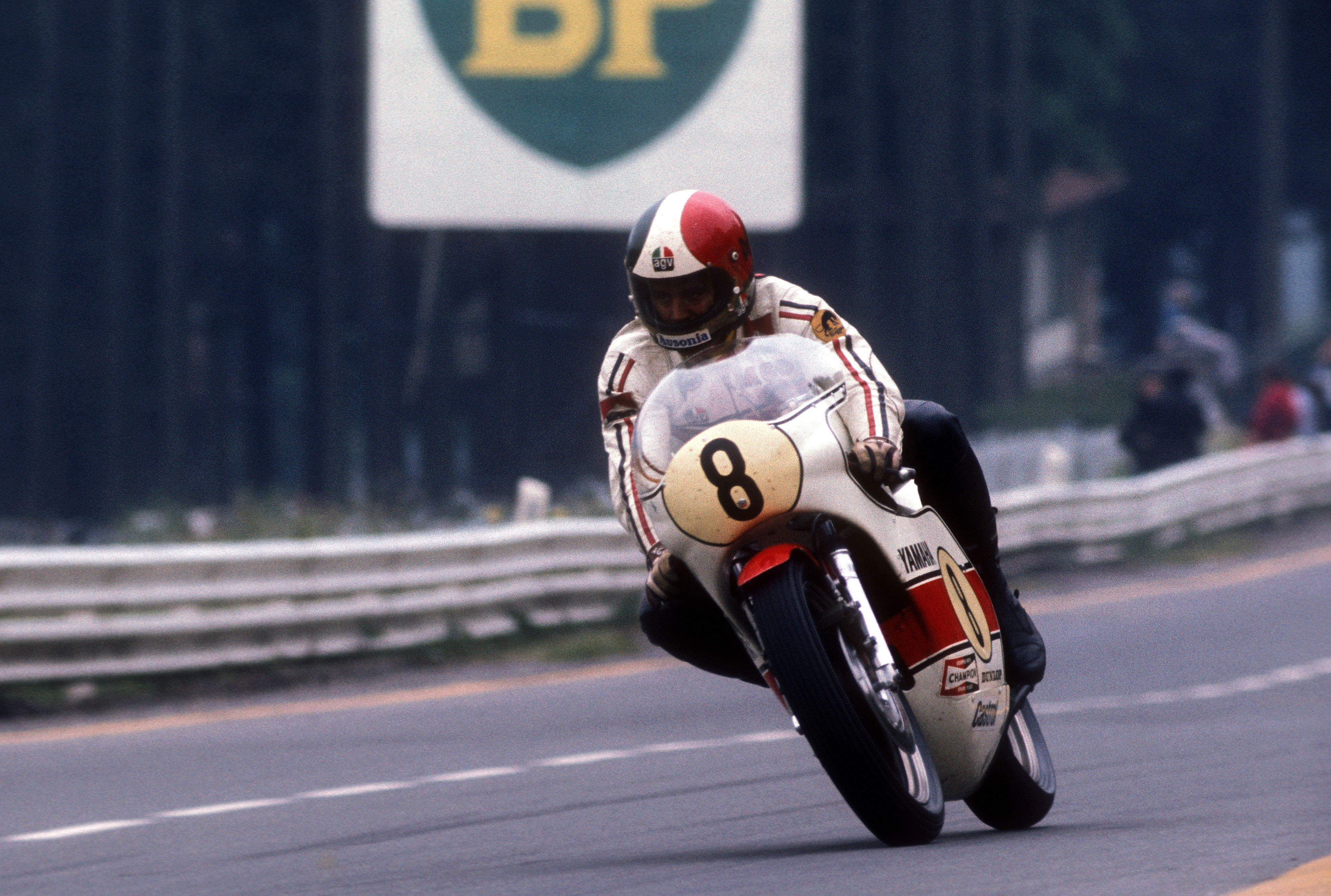 Prior to the 1979 Aurora campaign, Agostini had only a handful of European F2 races behind him in a Chevron B42-BMW.
When he bought the pair of Williams FW06s in early '79, using his Marlboro connections, it ensured the famous dayglo orange and white colours associated with McLaren would adorn the tidy lines of Head's first full Williams F1 design.
"He just disappeared for hours after Mallory Park practice. Turns out he'd driven to bloody Harrods to get some expensive prosciutto" :: David Price
Results were modest on the Aurora F1 scene, with an attrition-aided second place at Snetterton to Rupert Keegan's Arrows A1 stood as Agostini's best result. More often than not he was fighting for nothing higher than top-six places.
For Price, it was plain that Agostini wasn't going to follow the likes of Surtees and Hailwood into a lengthy F1 career.
"In the beginning, I did think he was one of those following in the footsteps of Surtees and Hailwood in making the transition from two- to four-wheeled and he could progress," says Price.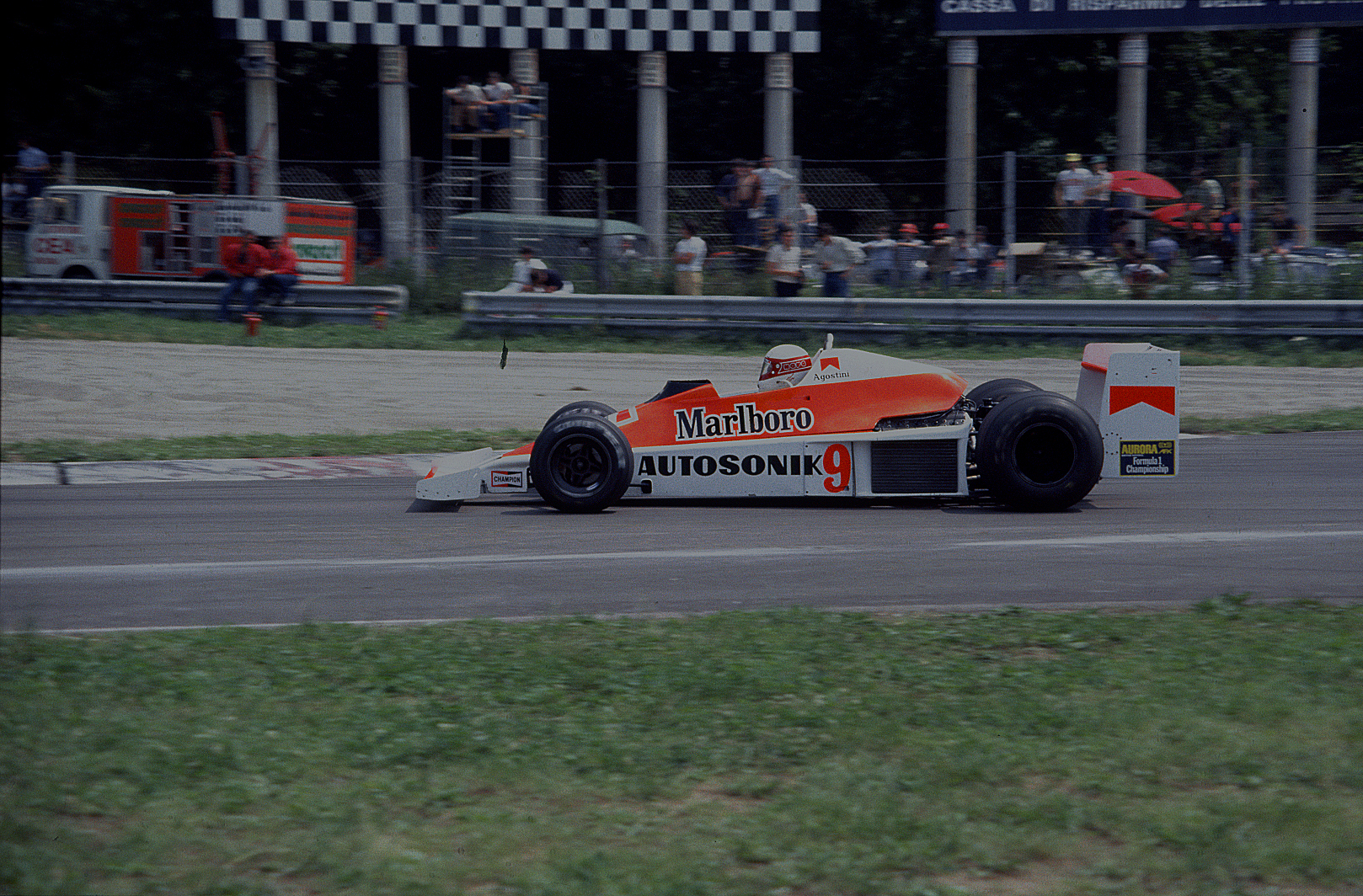 "He was competent for sure and was no slouch but he couldn't get near [Guy] Edwards, Keegan, [David] Kennedy and that mob, so you have to say going any higher was out of the question."
Price also detected a relatively placid trait to Agostini's character too, one he remembers with fondness.
"As 1979 went on, it was clear he was a lot more relaxed about everything than young up-and-comers. I mean, when we were racing in the UK he'd cook our lunch. He'd insist on it!
"But it wasn't just a few sandwiches and pork pies. I clearly remember being at Mallory Park and he just disappeared for hours after practice. Turns out he'd driven to bloody Harrods to get some expensive prosciutto or something for the next day!"
Price recalls entering Agostini for the Imola race because "Bernie [Ecclestone] twisted my arm a little to be there as he wanted bums on seats and probably also to stir up the FISA vs FOCA aggro a fair bit".
Agostini was joined by friend Carlo Franchi, better known by his 'Gimax' pseudonym, in the other FW06, which had been acquired for spares.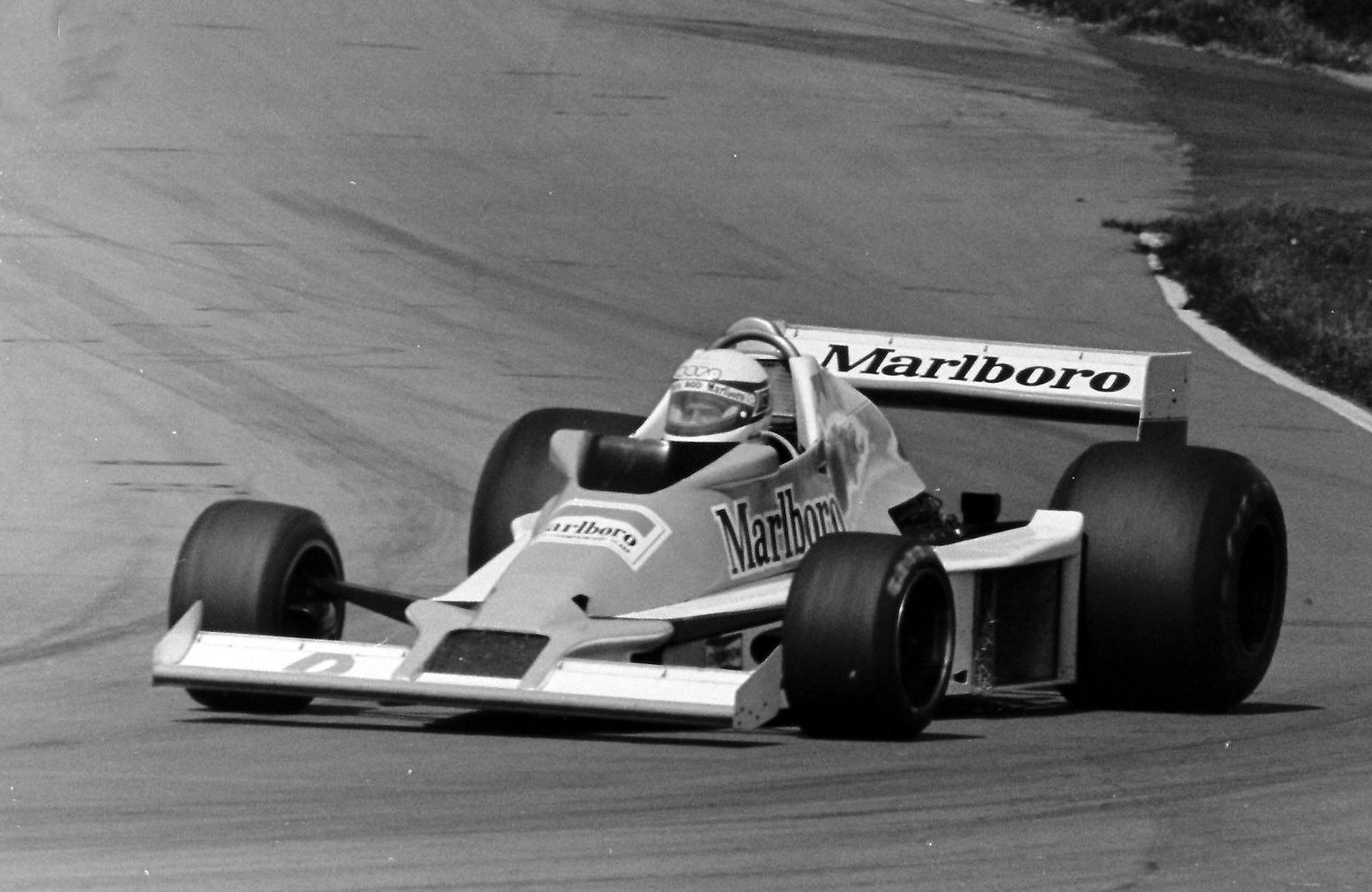 In a paltry field of 15 cars, Agostini lined-up 10th, sharing the fifth row of the grid with Alex Ribeiro's Fittipaldi. He got the jump on the Brazilian at the start and spent the opening laps comfortably holding position.
"Ago was very interested technically in what was happening with the car and I worked as engineer as well as owning the team so spent a lot of time with him, and at Imola he did a really solid job," remembers Price.
"He was only lapped once, which considering the quality of those in front was decent" :: David Price
"I never remember him bullshitting us or blaming anything on the car at all. He was dead straight in that regard.
"I remember that you couldn't go anywhere without autograph hunters when we were in Italy and he didn't have to pay at restaurants for sure. There was all that kind of thing going on when you were with him but he wasn't showy."
At the front of the Imola race, Lauda's Brabham-Alfa silenced the tifosi as he stealthily vanquished the Ferraris after an energetic dice with Villeneuve. It ended in tears for the French-Canadian at Tosa when he wiped his 312-T4's nose off against the wily Lauda's left-rear tyre.
Atypically, for the period, there was little attrition at Imola, with those falling by the wayside – Elio de Angelis' Shadow, Bruno Giacomelli's Alfa, team-mate 'Gimax' and the Fittipaldi of Ribeiro – all being behind Agostini's Williams when they dropped out.
With Patrick Tambay's McLaren M28 coming through the field after qualifying woes, Agostini was demoted a place and rounded out a trouble-free race in the position he had started – 10th.
"Imola was a steady race in terms of the result but he was only lapped once, which considering the quality of those in front was decent I suppose," recalls Price.
Agostini continued with Price for a partial campaign in 1980 but as the Aurora F1 series started to decline with grids struggling to make double figures, Agostini's brief flirtation with four wheels came to a close.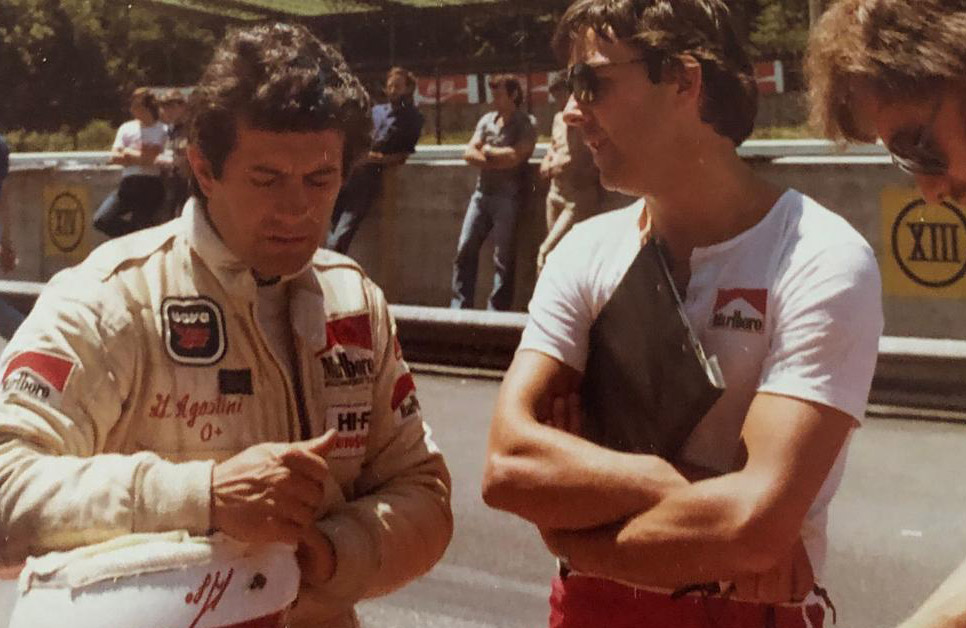 That season he took four podiums at Monza, Thruxton, Brands Hatch and Silverstone but it was clear to Price that things were winding down.
"Aurora was dying pretty quickly and I think Ago knew it was as far as he could go," says Price.
"We parted on good terms and even though the fields were thin we got some decent results.
"He was a super bloke with no major edges as far as I ever saw. For someone who had achieved so much on bikes it was refreshing [for him] to have such a pleasant attitude really.
"We enjoyed the races those two years, and Ago's lunches too!"
With thanks to Steven Jones and David Price for the photos