Another 'child of a famous Formula 1 driver' has joined a junior programme, this time Sebastian Montoya at Red Bull – but is he any good or is he simply benefitting from his surname?
Seven-time F1 race winner Juan Pablo Montoya's son Sebastian is the Red Bull junior team's newest member having previously signed as a Red Bull athlete last year.
Juan Pablo himself is, as you would expect, extremely convinced of Sebastian's potential.
"I told people I think he is better than me and I really, genuinely think he's better than me," Montoya said last year.
"Not because I'm the dad, it's because I've worked with him a lot. I pushed him to be the best he can be in everything. And when we're together in the LMP2 car in Sebring and see him, like matching to me what we do, it was really cool.
"He's understanding of the tyre management. He manages tyres better than me, and he's freaking 17, little pr**k!"
While his father has seen those behind-the-scenes snippets that show how the teenage Montoya is thinking and developing, there isn't yet significant on-track evidence of how that progress is paying off – although Sebastian's first cameo on the F1 bill last year was an intriguing high point of his career so far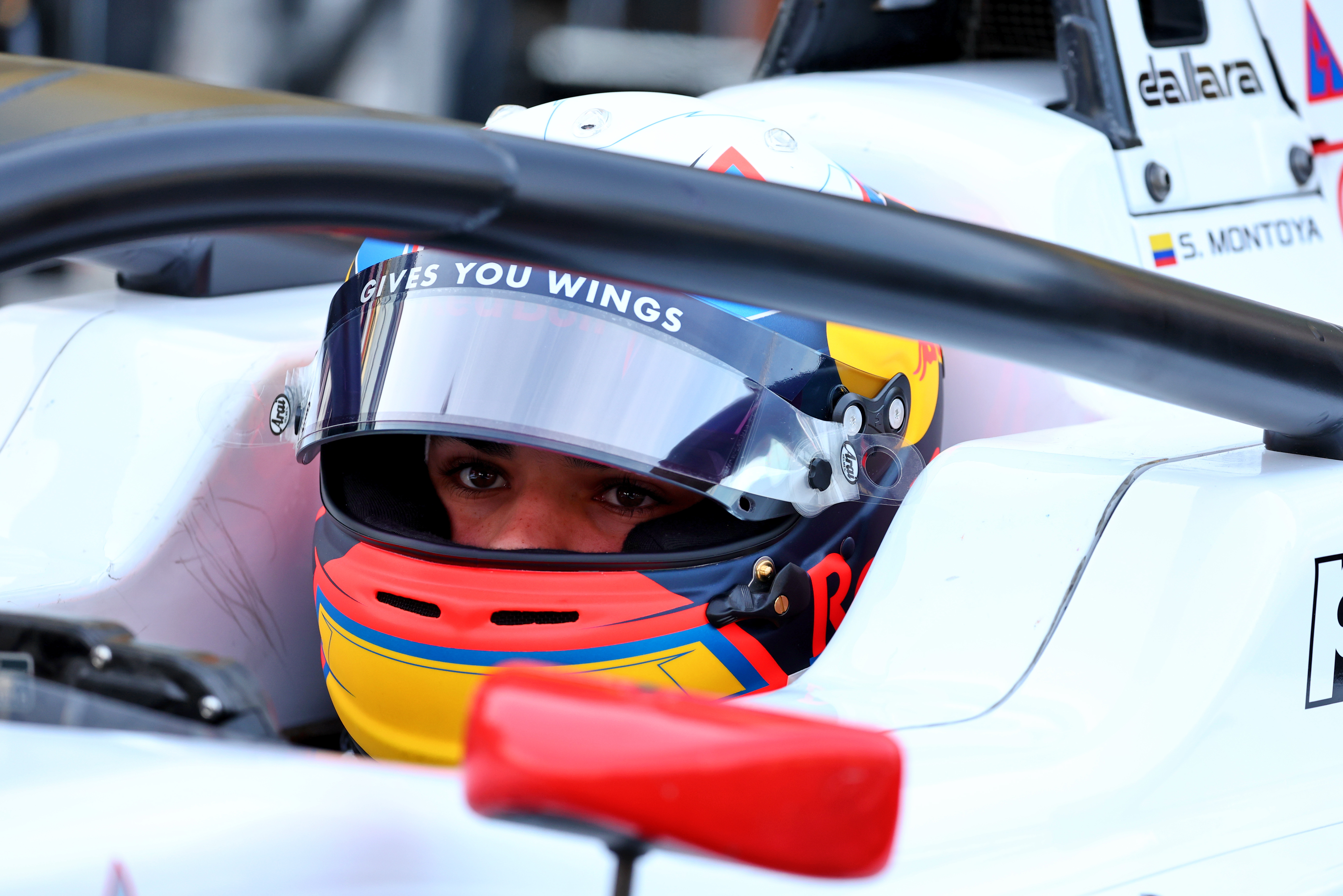 Following a moderate level of success in karting, Montoya made his single-seater debut by racing Formula 4 in the well-established ADAC (in Germany) and Italian championships.
He was a regular points finisher but didn't stand on the podium until his second year in both series in 2021 – where he earned 12 podiums from 29 races with single-seater behemoth Prema.
A race win eluded Montoya, who looked like a solid racer but didn't scream F1 material after two years in F4.
That theme continued in 2022 when he moved up to Formula Regional (the stepping stone in-between FIA F3 and F4) and despite winning his first car race in the Asian Regional winter series, he finished 13th in the European championship that followed it while his Prema team-mates Dino Beganovic and Paul Aron fought for the title.
Those two were second-year drivers while Montoya was a rookie however and 2022 champion Beganovic had suffered a similarly underwhelming rookie season the year before with Prema before winning the title the following year.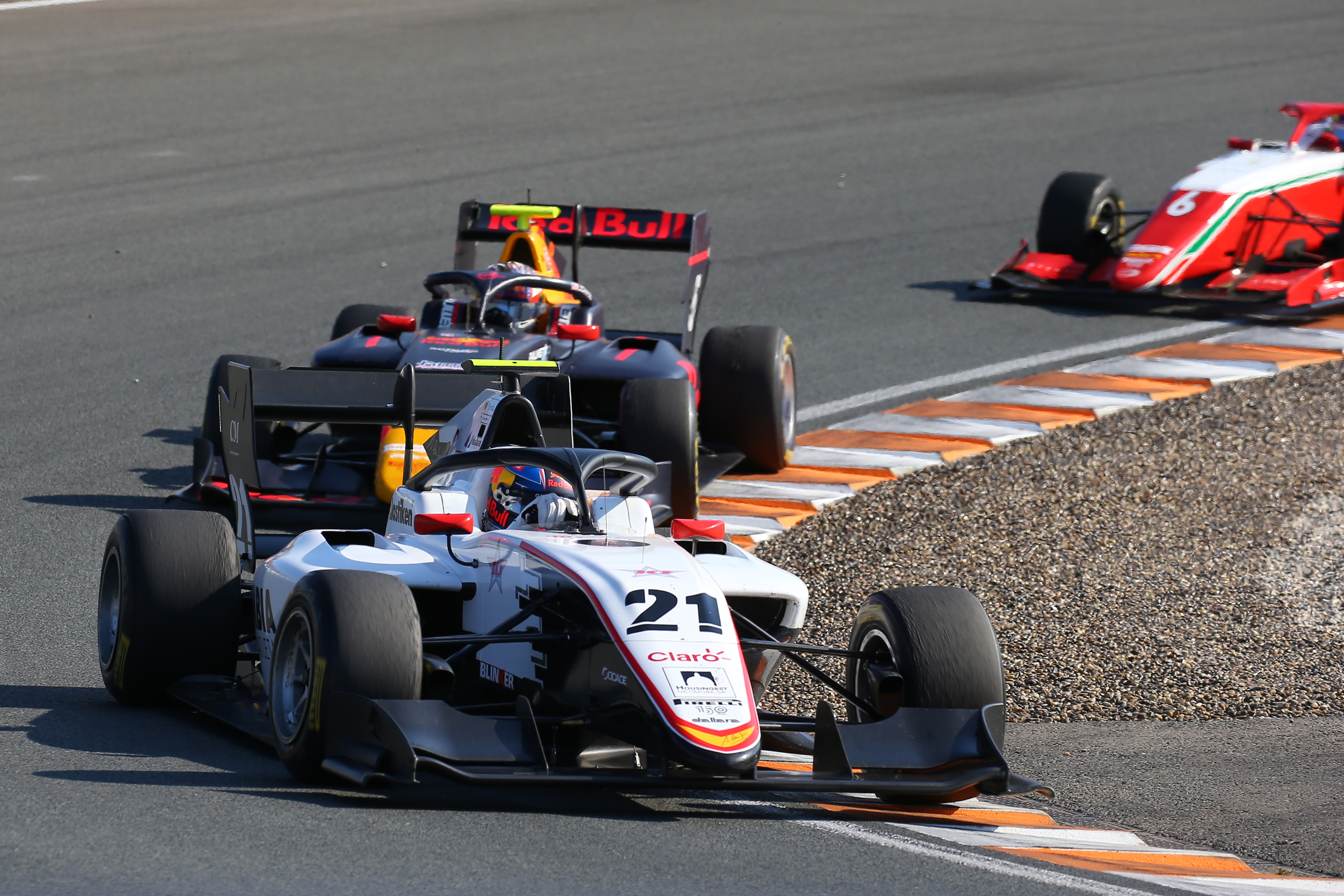 Ironically Montoya's stand-out performance came not in his primary F3 regional campaign but during a one-off cameo for Campos in FIA F3 at Zandvoort where he stood in for the injured Hunter Yeany of former US junior single-seater fame.
Montoya qualified an excellent seventh in his maiden F3 qualifying session and earned the team's second-best qualifying result of the year.
The 17-year-old converted that into a pair of eighth place finishes in the two races and left a positive impression with one of the best mid-season FIA F3 debuts in recent years.
His 2022 still doesn't scream 'future F1 driver' nor was he the first name of any list of drivers who deserved to be picked up by F1 teams.
But not every signing has to be the next Max Verstappen or Charles Leclerc. There are all sorts of potential benefits – whether they are commercial considerations or potential future roles with Red Bull outside of its F1 exploits.
Montoya has shown flashes of speed, is still relatively young compared to his rivals and will likely be placed with frontrunning F3 outfit Hitech GP which regularly fields Red Bull juniors and is running Montoya in the Formula Regional Middle East winter series this month.
So, he'll have a fair shot at proving he's worthy of following in his dad's footsteps to F1 but he's so far not got that electric spark that Montoya senior crackled with when he was knocking on F1's door.