Juan Pablo Montoya returning to McLaren – albeit in IndyCar for the partner Arrow McLaren SP team rather than with the Formula 1 squad itself – is a nice historical twist.
But if Fernando Alonso could do it after what transpired in 2007, then why not Montoya 15 years after he left mid-season 2006?
His sudden departure after that year's United States Grand Prix (ironically, at Indianapolis) for NASCAR brought an inglorious end to what had promised so much more.
"I don't think about things. I make a decision and get on with it" :: Juan Pablo Montoya
The McLaren partnership – brought to life in the emotion of angry frustration at Williams in the 2003 French Grand Prix – ended after just one and a half seasons in much the same way it had begun. The three grand prix wins Montoya took there in 2005 seemed like the foundation for great things to come but turned out to be the full story.
Montoya's emotions always ran pretty close to the surface, everything was spur of the moment.
"I don't think about things," as he put it in his Beyond the Grid interview a couple of years ago. "I make a decision and get on with it."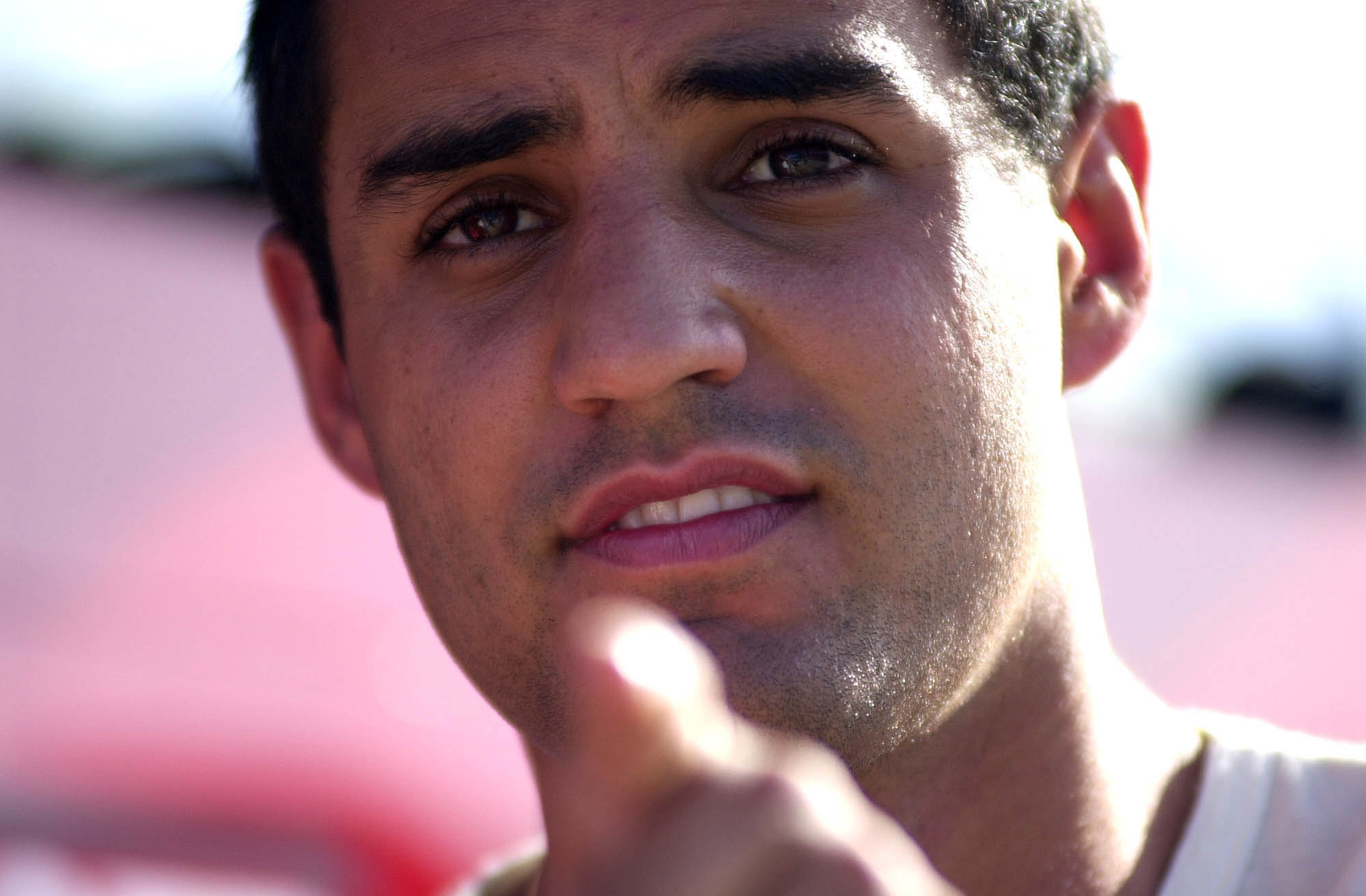 So his decision to accept Chip Ganassi's offer of a CART Champ Car drive for three years from 1999 came in the haze of belligerence of being passed over for the Williams F1 drive in favour of Alex Zanardi. Which at the time effectively meant waving goodbye to F1 before he'd even arrived there.
When Frank Williams realised his error after half-a-season of Zanardi underperforming and Montoya starring in CART (where he'd take the title at the first attempt and add the Indianapolis 500 on his event debut a year later) and asked Montoya if he wanted to come to F1, it took half-a-blink for Montoya to say yes (even though the deal thrashed out between Ganassi and Williams delayed that by a year to 2001).
Similarly, after a radio row with the team in his battle with Williams team-mate Ralf Schumacher for the win in France in 2003, Montoya that night instructed his manager to get him into McLaren, still in the emotion of the disagreement.
So his sudden decision to leave McLaren and F1 for NASCAR before he'd really achieved his potential was very much in character. No deep thought or analysis, just instinctive action.
It was this way in his driving too – and he was one of the most extraordinarily talented people to ever sit in an F1 car. His raw ability to control a car was quite astonishing.
Gil de Ferran got to see it up close in Champ Car and said: "Some of the things I saw him do on an oval just shouldn't have been possible. These were serious cars on serious tracks and he could drive them like they were toys."
Montoya always said the more power he had, the easier it became for him. He hated the twitchy underpowered F3 cars, F3000 was much more to his taste.
So the over-powered Williams-BMWs of 2001-02 were actually the perfect shop window for him. Without so much as an apprenticeship, he set about taking on Michael Schumacher wheel-to-wheel like he'd been doing it for years and along the way he invented some of the most outrageous overtaking moves seen since the days of Nigel Mansell. He was a high-adrenaline thriller of a racer.
But it was the much more sanitised Williams-BMW of 2003, a much better car than those of the previous two seasons and a genuine championship calibre machine, which exposed the limitations of his brawling bull in a china shop approach. In a car requiring finesse he was frequently outperformed by Ralf Schumacher.
"On one lap qualifying, if he's got a difficult car, it's possible that Juan will make a better job of that than Ralf," said Williams' Patrick Head at the time.
"The car now, no way is it easy to drive but it's clearly more stable. We can see from the actual amount of steering movement in the car that it's a lot more stable than our car was last year.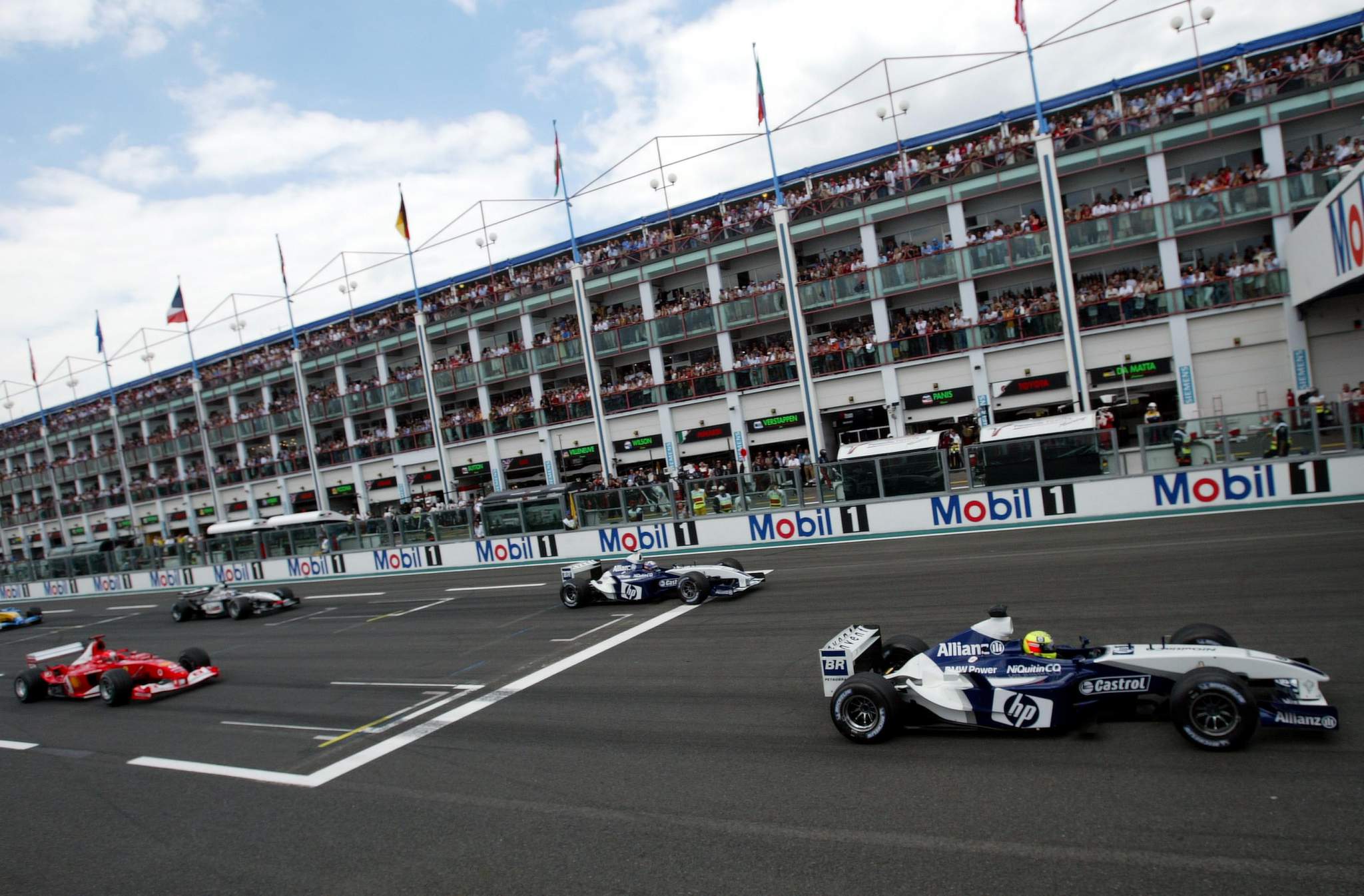 "So it probably requires less sudden correction and in that situation maybe Ralf is able to go a bit closer to the limit than Juan."
It was the case that weekend at Magny-Cours when Montoya's bid to undercut Ralf, against team instructions, led to the breakdown in the relationship and Montoya's reflex reaction of finding a new home.
The McLaren deal was arranged almost immediately but did not come into effect until 2005. He marked time in an uncompetitive Williams in '04, BMW having been stymied in its planned new engine by new regulation limitations, though he won his last race there, in Brazil after a great dice with the McLaren of his future team-mate Kimi Raikkonen.
A Raikkonen-Montoya line-up at McLaren-Mercedes looked great on paper. But the combination of the fastidious, controlling McLaren boss Ron Dennis with the instinctual, combative livewire Montoya suggested fireworks.
Actually, the personal relationship between them turned out to be fine, despite Montoya's challenging beginning – injuring his shoulder 'playing tennis' (aka falling off a motorcycle) before the season was two races old.
There was no digging deep with Montoya, no deep analysis, no working through the problem to reach a higher level
In the second half of that season, cast in the role of supporting Raikkonen's title bid in F1's fastest car, Montoya was genuinely impressive. But the first half-season had been thrown away by the injury.
The 2006 McLaren with the 2.4-litre V8 was nowhere near as good as the V10 machine had been – and neither was Montoya. He'd never gelled with the way the McLaren drove, even when it was quick in '05. Like the '03 Williams, it was unsuited to his unsubtle approach.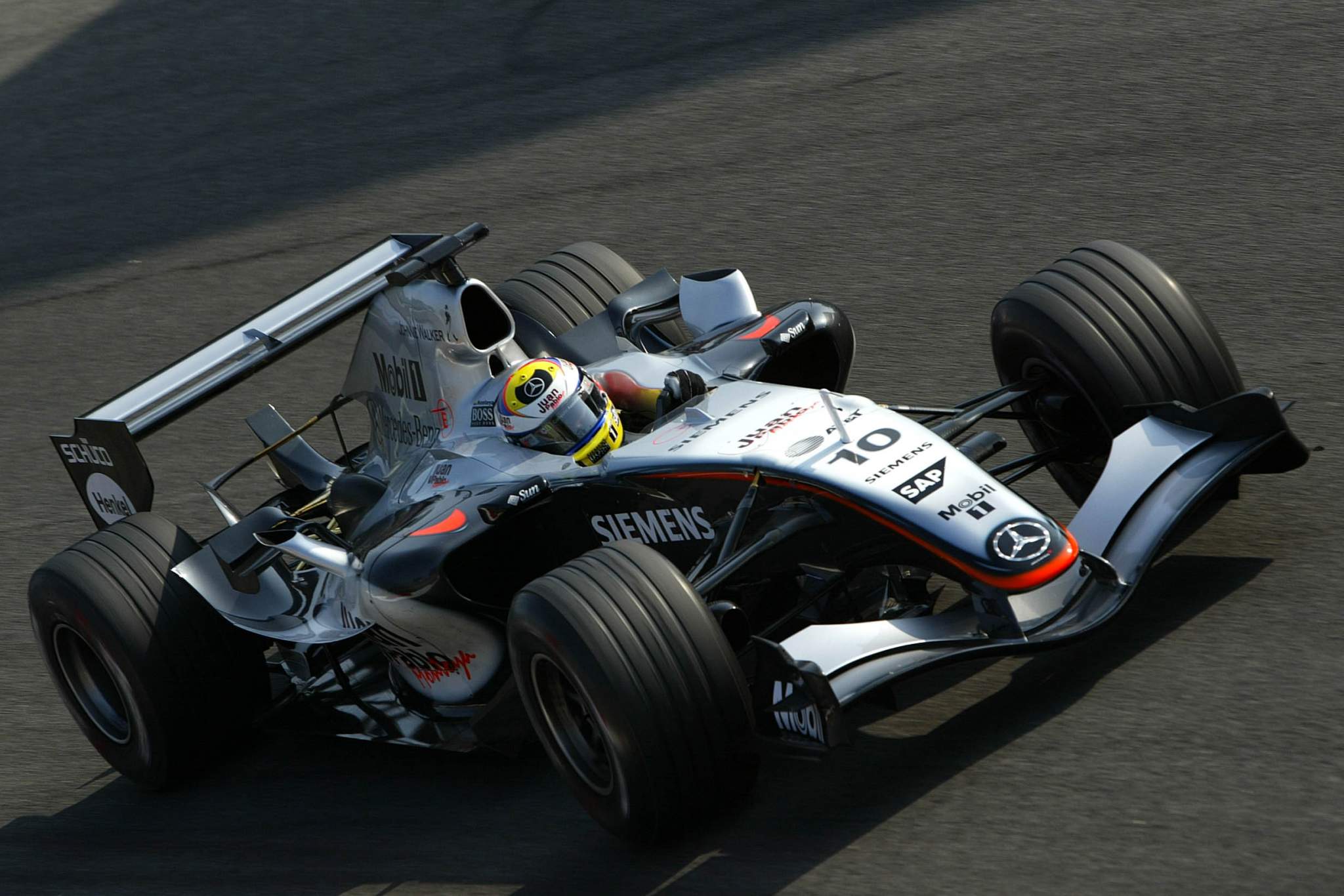 And when that was combined with an understeer trait and a big power drop in the '06 car, he struggled. Raikkonen at least was getting some sort of tune from the car but Montoya was nowhere.
For someone who knew he could out-drive anyone in the right sort of car, but with F1 moving away from that sort of car, his ego didn't enjoy the experience of being outperformed. His reaction was the same – "I don't care". But of course, he did.
And Montoya's way of dealing with it was much as it had been when Ralf was outperforming him mid-season in '03: to get out of there.
There was no digging deep with Montoya, no deep analysis, no working through the problem to reach a higher level. Everything was on the hoof and driven by emotion, which he'd insist he didn't have. That was the enigma of Montoya, in many ways his own worst enemy, with the fierce insistence of racing on his own terms.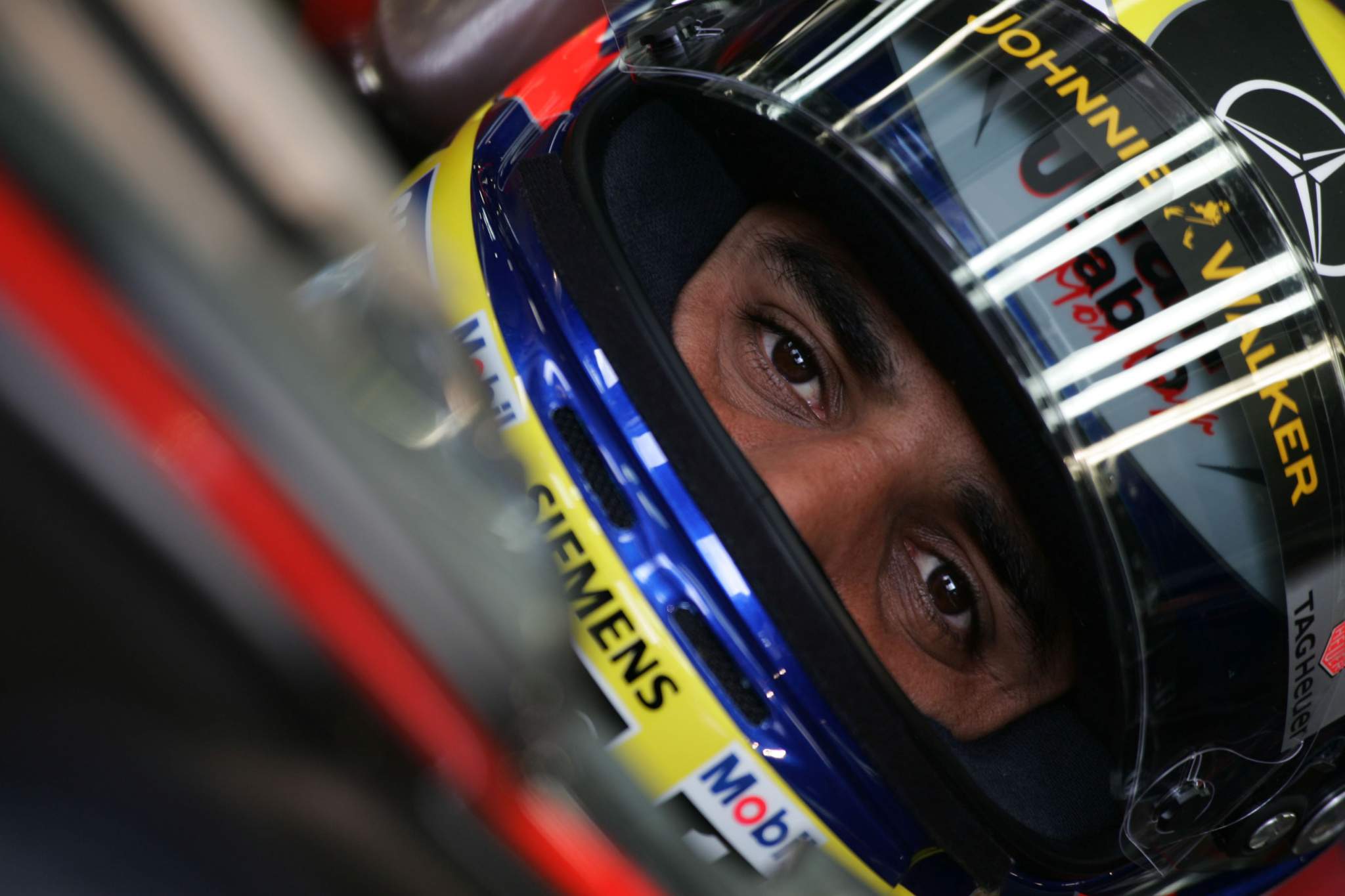 He'd have been mighty in dirt track midget racing, or anywhere where there was a much simpler, more linear, relationship between raw car control talent and laptime. But in F1 he never made the final step. He didn't even acknowledge there was one to make. Which is why he fell down.
It was reported at the time that Montoya quit after his lap one collision in the US Grand Prix with Raikkonen's sister McLaren. He's since confirmed that he was already in discussion with his old partner Chip Ganassi about a move to NASCAR and that Dennis, when he found out, suggested Montoya step down with immediate effect. Taking both McLarens out on lap one probably hurried that decision along.
But that was a long time ago and in a different world. Montoya's enjoying the autumn of his career and another stab at the Indy 500 at age 45 has the potential of fairytale about it. And he'll be doing it on his own terms, as ever.