"I'm really pleased for the whole team," said Alpine's Pierre Gasly after taking third place in the Spa Formula 1 sprint race, "because it hasn't been an easy season. There's quite a lot of changes going on inside the team. So I'm really pleased for the guys to put a positive note on the season so far."
This, of all weekends, was a good time for Gasly to pull this result out of the bag for the beleaguered Alpine team, which mid-weekend had infamously announced the departure of its team principal and sporting director, neither of whom came into the Belgian Grand Prix weekend expecting to be packing their bags on the following Monday morning.
The announcement came just a few days after the CEO was removed from his post and put on 'special projects' and on the same weekend it was announced chief technical officer Pat Fry was leaving for Williams. The cascading upheaval following the team's underperformance into 2023 have made this a particularly difficult time.
But amid a season in which genuine bad luck has played almost as big a part as underperformance in the team's lack of results, the wet-to-damp conditions of the sprint shootout played their part in Gasly being able to put the car sixth on the sprint grid. That was a crucial foundation for the result later in day and a typically impressive wet-weather performance from Gasly. It's very doubtful the car would have had the pace to achieve that grid position in fully dry conditions.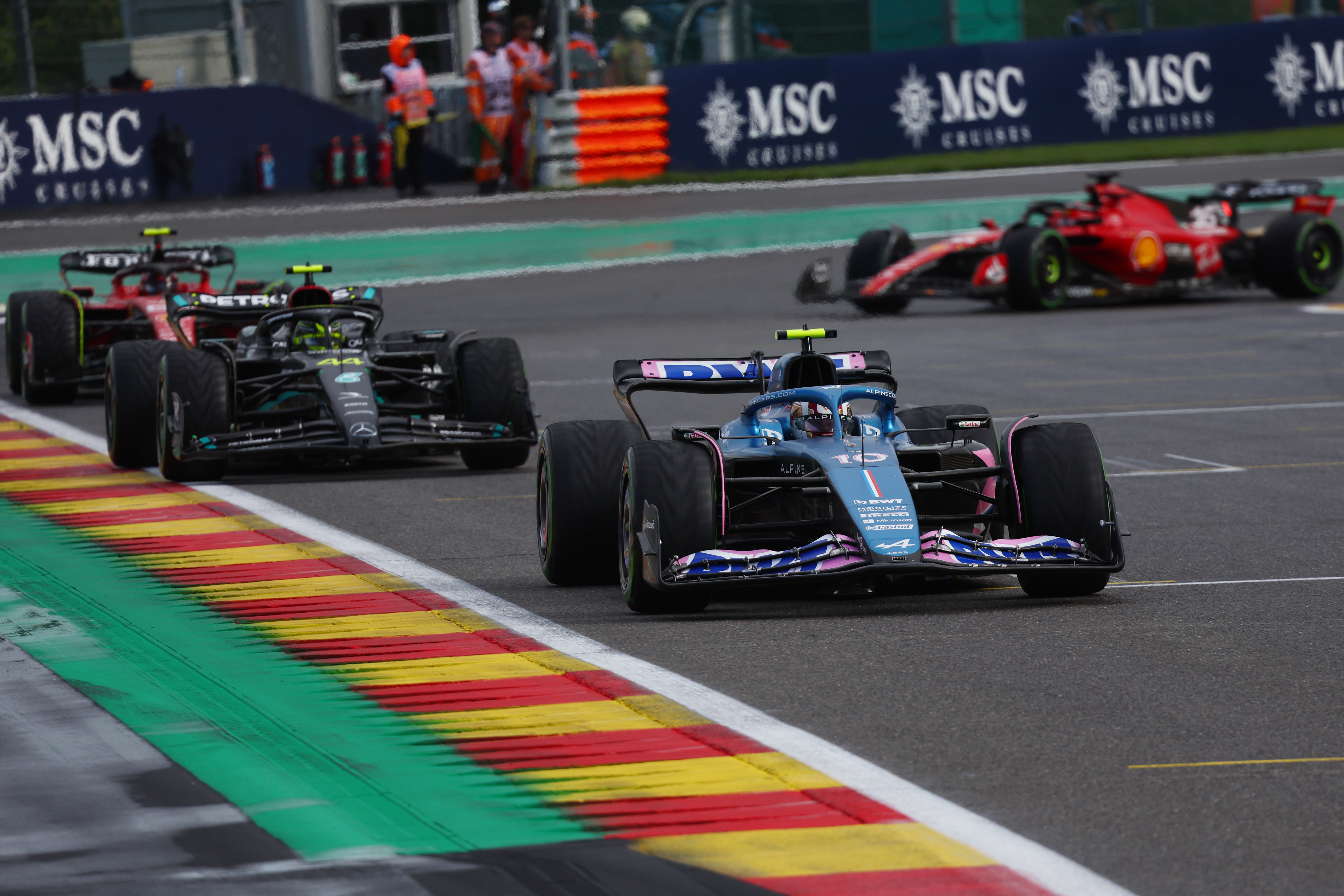 The rolling start after four laps behind the safety car on wet tyres with the track absolutely ready for inters presented everyone with the impossible-to-answer conundrum of whether to pit immediately at the end of the final formation lap or the following lap. To prevent having to stack the second car, every team chose to split it 50-50. Gasly, running three places ahead of team-mate Esteban Ocon on account of their qualifying positions, was brought in immediately, along with Oscar Piastri and Carlos Sainz in front of him and Lewis Hamilton and Sergio Perez behind him.
There were two ways this boosted Gasly's position from sixth to third after everyone had stopped. 1) It was advantageous to stop on the first lap as the inters on their out-lap were faster than the wets of those on their in-lap pitting a lap later (jumping Gasly past Lando Norris and Charles Leclerc). 2) Alpine made a great under-pressure stop and Ferrari a poor one for Sainz which cascaded into further delay as Carlos had to be held while five slower cars came past on their way into the pits. This jumped Gasly past Sainz.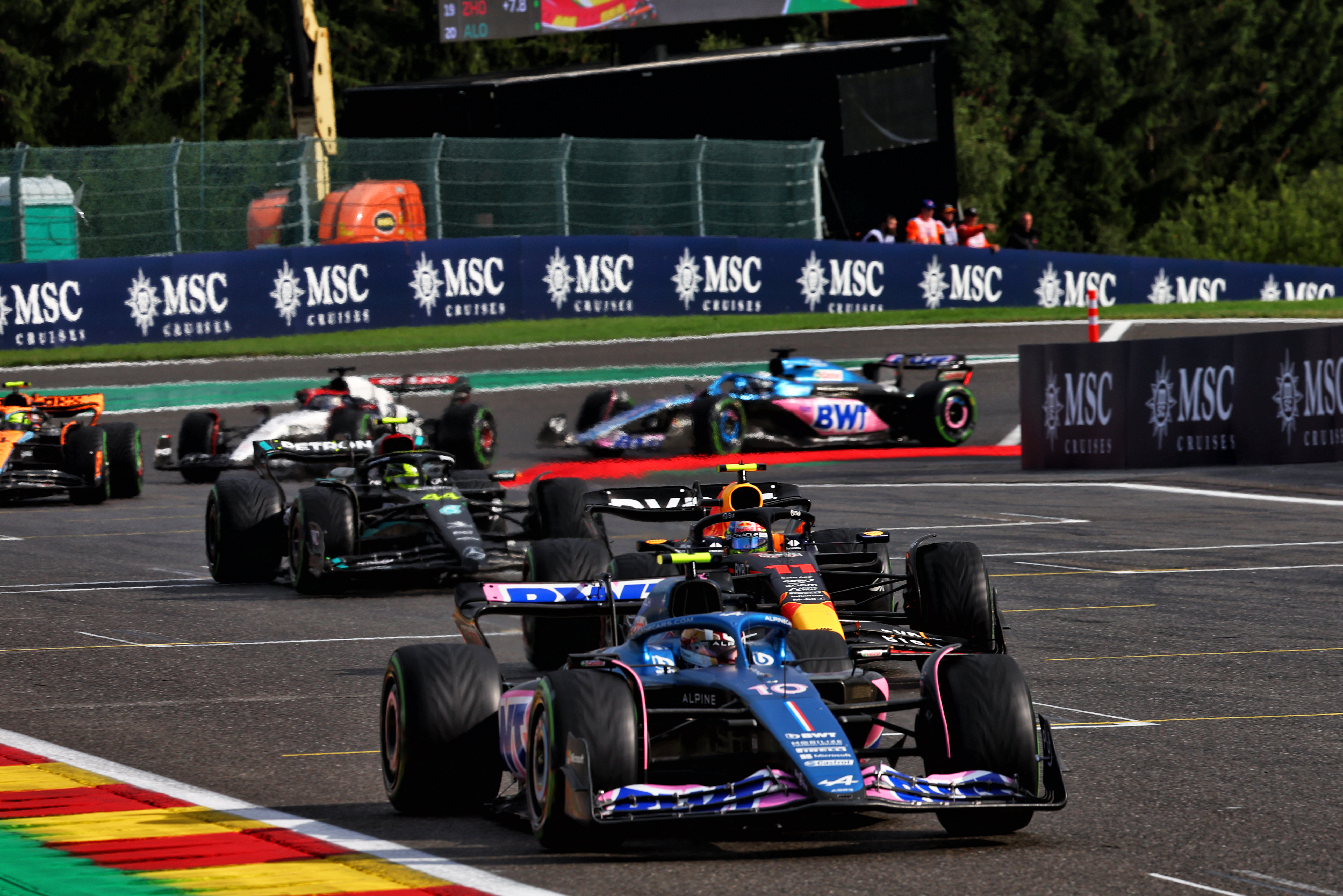 With Ferrari being only the second garage down, there was always a greater probability of having to be held and accordingly Gasly and Hamilton – three garages and one garage further down than Sainz respectively, were less delayed.
But Perez was two cars behind Sainz into the pitlane yet got out ahead even from the first garage. Despite this double disadvantage, the Red Bull stop was sufficiently quicker than the Ferrari's that Perez was able to get out ahead of the nose-to-tail Daniel Ricciardo-Alex Albon-Lance Stroll-Nico Hulkenberg, all making their way to their boxes further down. Sainz could not. So he was stationary for 9.4s compared to Gasly's 3s.
Although he was unable to match the pace of the battling Piastri and Max Verstappen, Gasly had the formidable task ahead of him of holding off the closely-following Perez and the Mercedes of Hamilton for 10 laps.
Luck came to Gasly's aid again with the Fernando Alonso-induced safety car that saved him having to fight for three of those laps. In attacking Gasly for a few laps Perez overheated his rear tyres, making him vulnerable to attack by Hamilton, so briefly relieving the pressure on Gasly before Hamilton was all over him once more. Gasly put himself in all the right places and without DRS being available because of the damp conditions, he was able to stay just out of the Mercedes' reach.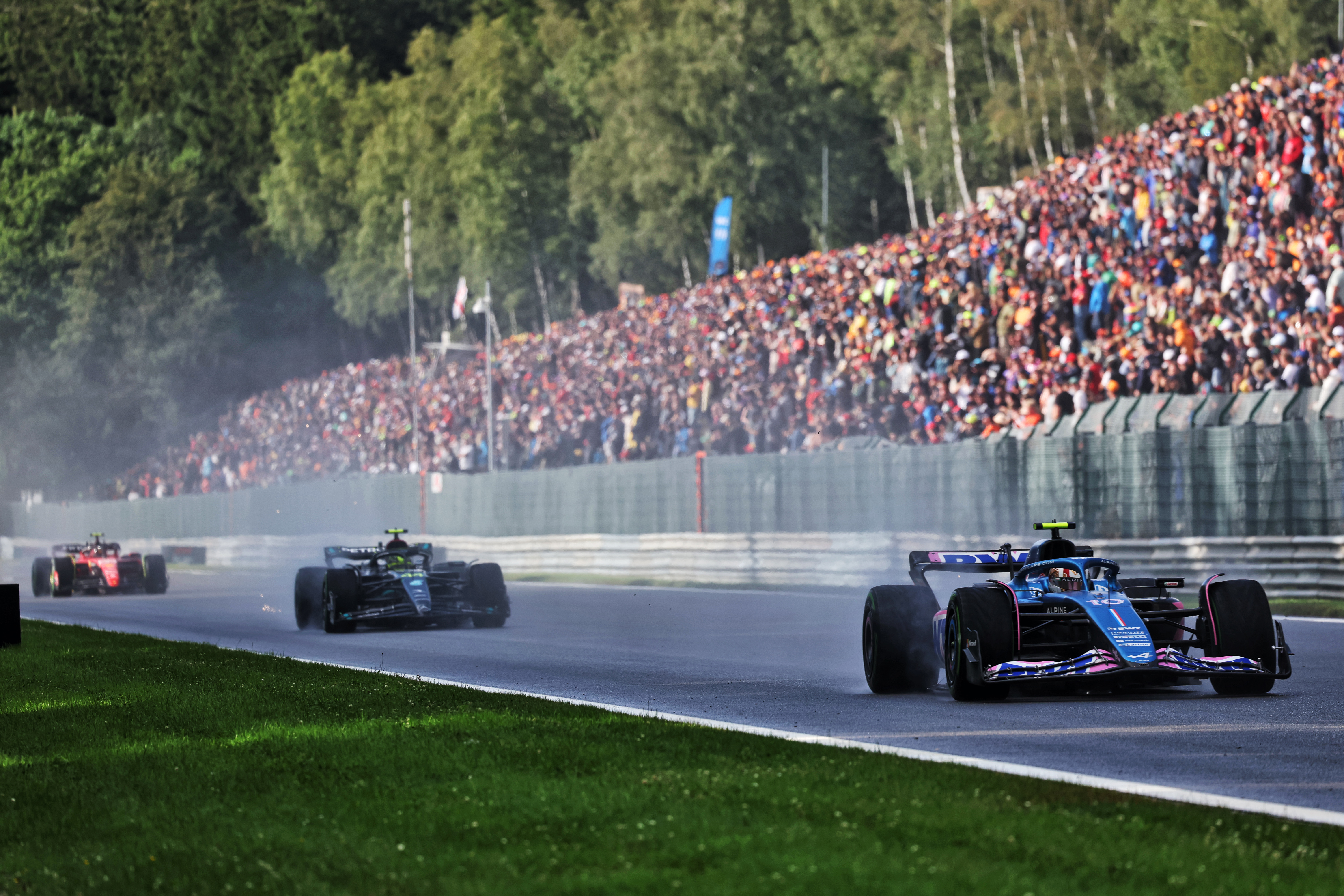 "It's obviously a great result," said Gasly afterwards, "but the conditions probably played in our favour. We risked it and it paid off but we know on pure pace we don't… it's extremely tough for us at the moment to be fighting for top three or top five.
"What's most important for me is the impact it has inside the team rather than the podium itself. It's a sprint race, you get a little trophy but you don't stand on the podium. But we'll take it. Difficult conditions and not easy to keep it to the end. It's been a tough season and pretty unlucky so far, and with the history and incidents which have happened for me here it's definitely meaningful.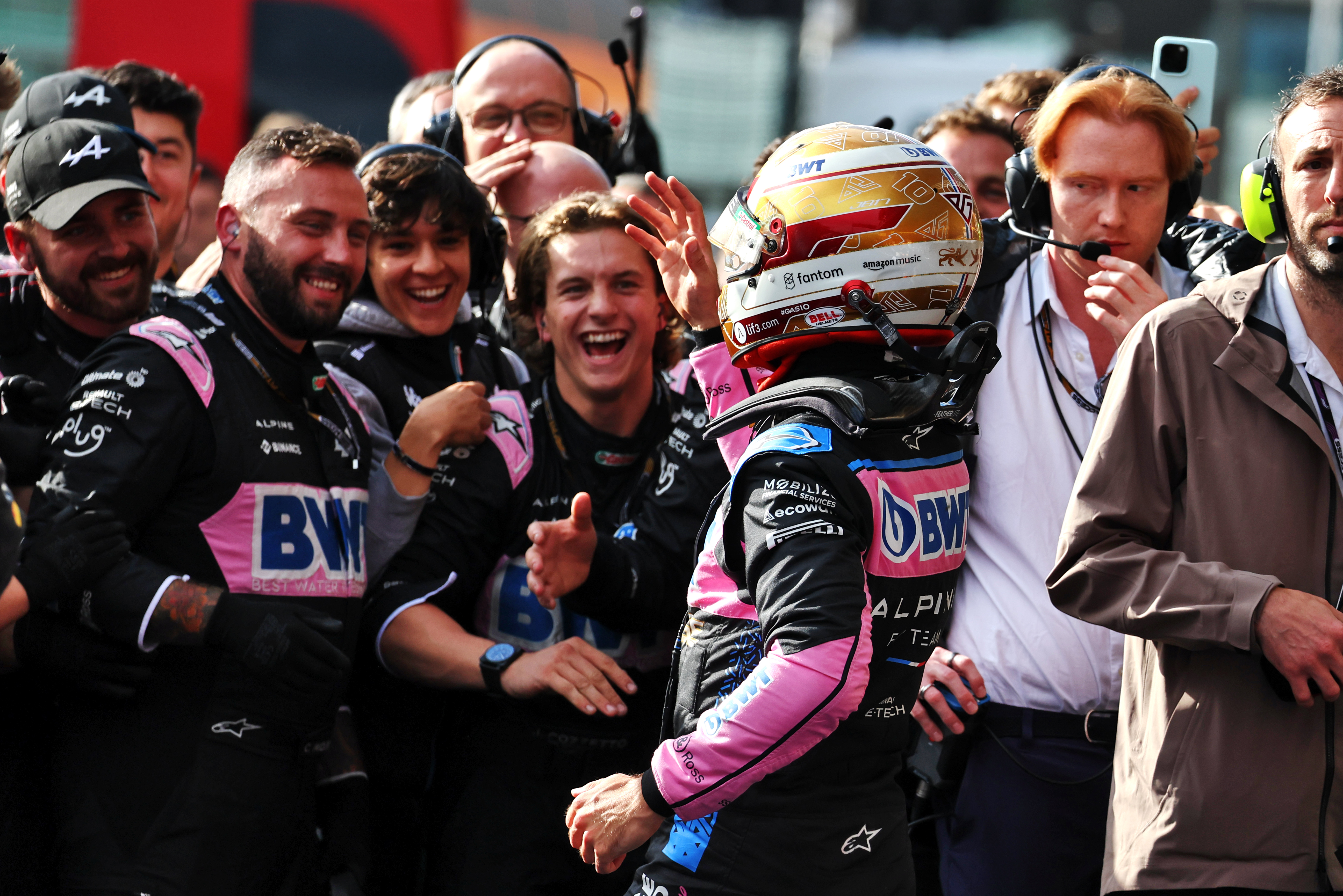 "It's been quite a, let's say, busy last few weeks for the team. It's kind of tricky for me to comment on much because I just started here at the start of the year. It's quite a big step when you arrive inside a new team and start to work with new people and I say from Laurent [Rossi], to Otmar [Sfauzner] to Alan [Permane], even Pat [Fry], they all made it welcoming in the best way possible.
"Unfortunately we are not making the progress we'd like… A lot of changes are happening at the moment but I can only thank these guys for my first six months here."
It's going to be interesting to see what the next six months bring here. Will this be the team's seasonal highlight?