Red Bull versus Mercedes sniping resumed after Formula 1's Belgian Grand Prix sprint race, nowhere near to the extent of that particular feud's various peaks, but sufficient to feature Lewis Hamilton being accused of wrecking a Red Bull driver's race, and Mercedes being unimpressed that Hamilton was penalised for it.
WHAT HAPPENED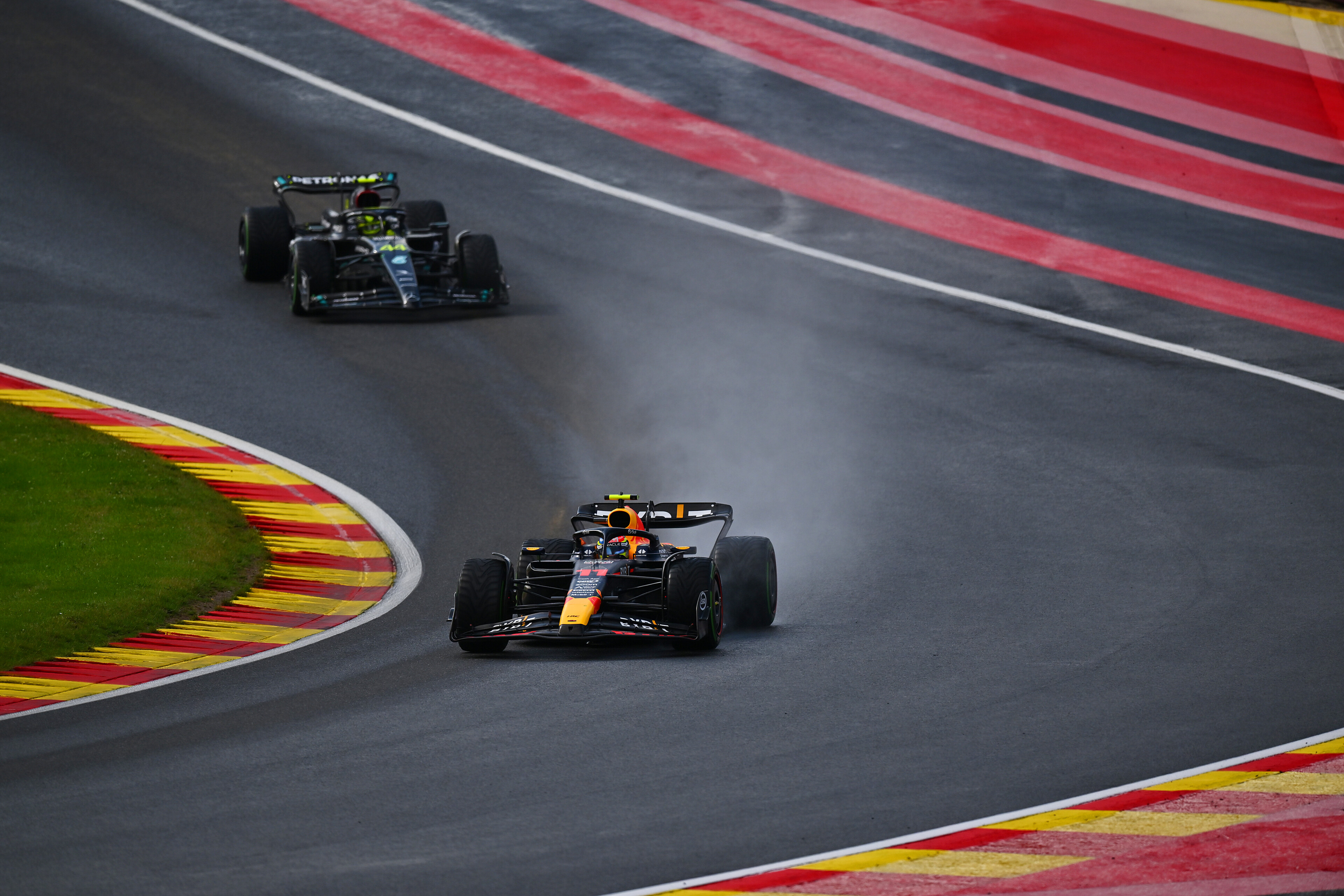 Sergio Perez was running fourth ahead of Hamilton on lap seven of the 11-lap Spa sprint when he went slightly wide at the right-hander before Stavelot.
Hamilton got his Mercedes alongside the Red Bull and they ran wheel-to-wheel into Stavelot itself, where Hamilton himself slid slightly and made left front wheel to sidepod contact with Perez's car, causing damage to it.
Hamilton has been handed a five-second penalty for causing a collision in that battle with Perez

The Mexican has been told by his team to pit and retire the car #BelgianGP #F1Sprint pic.twitter.com/P4E9IlTbmg

— Formula 1 (@F1) July 29, 2023
Perez then began sliding down the order before Red Bull told him to retire. Hamilton finished fourth on the road but a five-second time penalty dropped him to seventh in the classification.
WHAT RED BULL THOUGHT ABOUT IT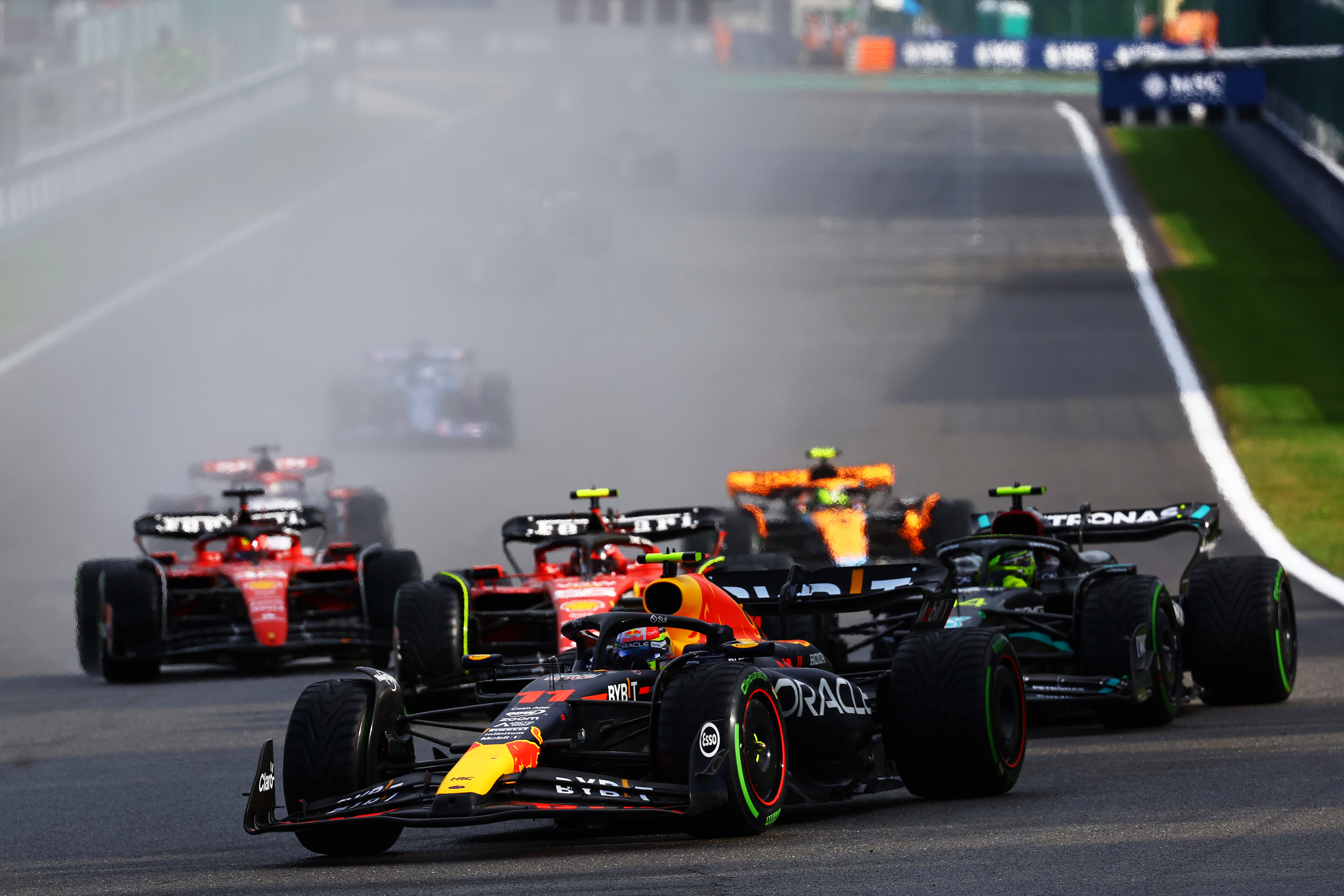 Perez said the damage to his car was "massive" and affected both the floor and sidepod, telling Sky Sports F1 "Lewis just crashed into me and took the whole right-hand side of my car off. We basically lost all the [aero] load".
In interviews with wider media including The Race's Scott Mitchell-Malm, Perez suggested Hamilton "was in a bit of a hurry. Everyone was in a hurry to recover today, it's a very short race, you have to take that level of risk. But yeah, not nice to get my race ruined by him".
Perez's description of the damage was backed by Red Bull team principal Christian Horner.
"Unfortunately the contact left front to sidepod has put a big hole in the sidepod and you lose so much downforce," he told Sky. "You could see he really lost a huge amount of performance."
WHAT MERCEDES THOUGHT ABOUT IT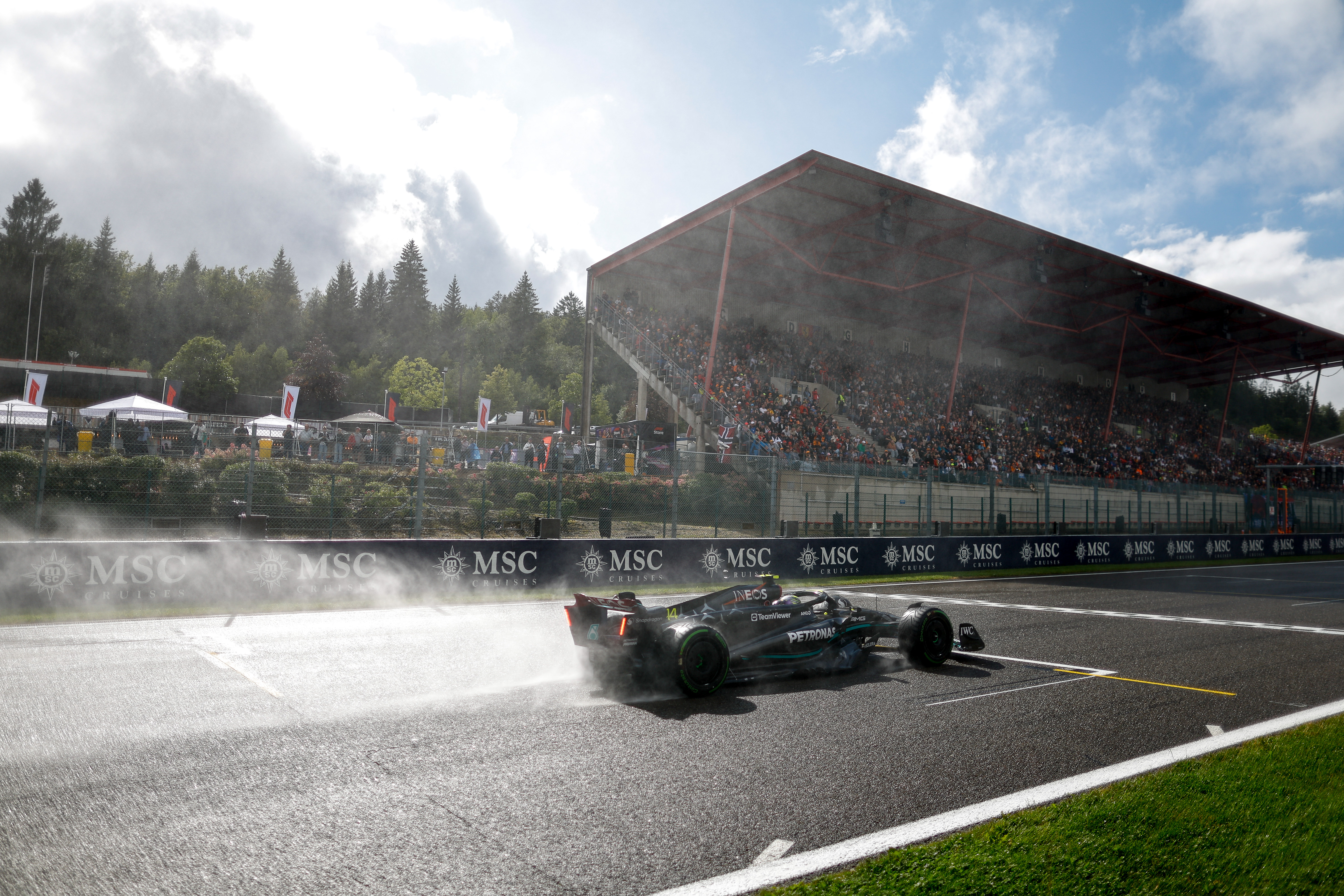 Hamilton initially seemed fairly baffled to be quizzed about the clash when he spoke to media including The Race's Scott Mitchell-Malm afterwards, saying "I've got nothing to say about it really".
Later in his mixed zone session, though, it turned out Hamilton did have a few thoughts (and an Ayrton Senna reference) to offer.
"My only thought is it's tricky conditions out there, we're all trying our best and of course it wasn't intentional," he said.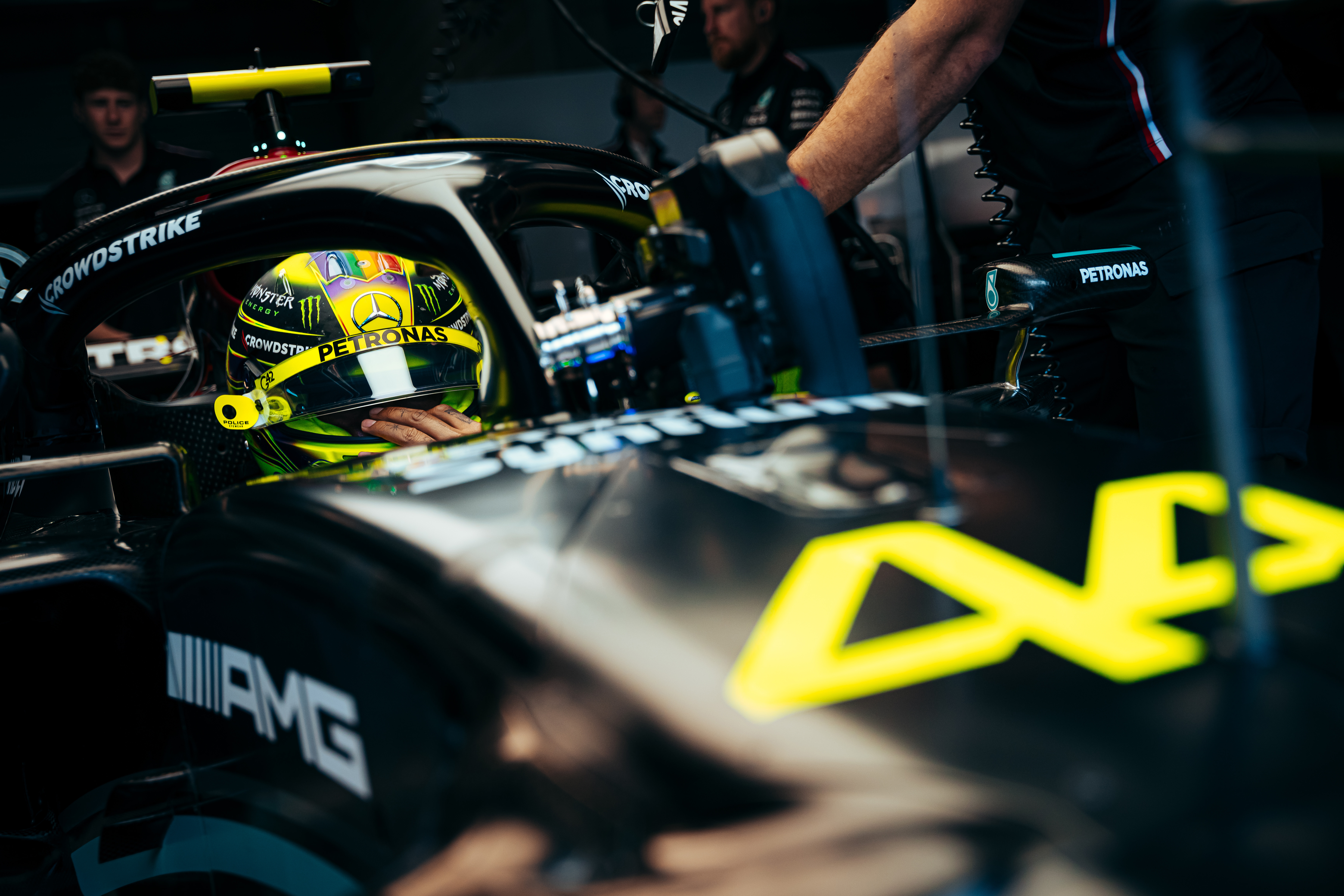 "I went for a gap. He was slow going through [Turn] 14, I went up the inside, I was more than half a car length up the inside.
"And if you're not going for a gap then you're no longer racing, as Ayrton always said. So that's what I did.
"When I watched it back, it feels like a racing incident to me."
Team boss Toto Wolff took that further, saying in his post-race media session with journalists including The Race's Mark Hughes that it was an "absolute racing incident" and suggesting Perez was already off the pace even before he picked up the damage. He had dropped to two seconds behind third-placed Pierre Gasly ahead of the collision.
"This is a sprint race, we want to see them racing," said Wolff.
"The argument of the damage isn't valid because he was going backwards before then. Massively backwards.
"And when you look at that corner they were side by side, and yeah fair enough it takes two to tango but it's a racing incident! For me that's pretty clear."
OUR TAKES ON IT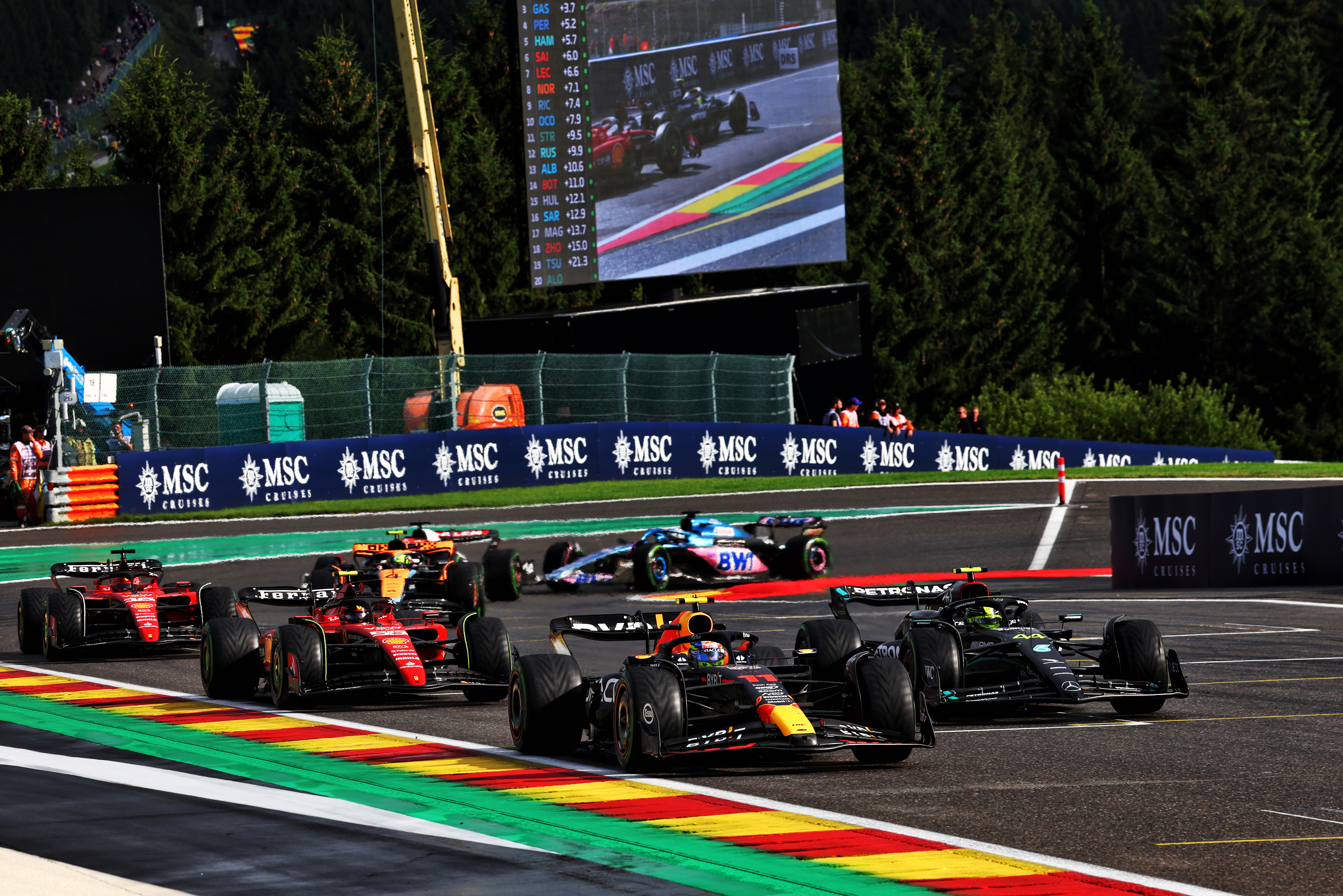 Josh Suttill: It was hardly the most slam dunk five-second penalty I've ever seen but ultimately Hamilton tried an opportunistic move and ended up running into the side of Perez's RB19.
Perez left him plenty of room and a slight but costly misjudgment on Hamilton's part through the corner caused the contact. It was Senna-like in ambition but the execution was leagues away from Senna's (or Hamilton's) finest.
Therefore Hamilton did ultimately cause the collision and a small five-second penalty – that he still had the potential to nullify during the race – seems like a fair punishment to me and exactly the kind he'd be calling for if the positions were reversed.
Matt Beer: There's no doubt the incident ends with Hamilton sliding into Perez and a chunk of Red Bull going flying. But they were going wheel to wheel on a slippery track and doing their best to give each other room.
This was as pure a racing incident as you're going to get. If you're going to penalise it on the grounds of the consequence it had, then the implication is dangerous driving that doesn't result in someone getting damage isn't penalty-worthy.
Quoting Senna's justification for that 1990 Japanese GP clash with Alain Prost that he did basically later admit was deliberate was a little clumsy of Hamilton, but if you detach Senna's sentiment from the incident that prompted him to say it then the point's valid. They're racing drivers, they were doing what racing drivers are paid to do.
Offering an opinion on any Hamilton/Mercedes/Red Bull spat is always a little dicey these days, especially if you happen to be the same nationality as any of the parties involved, so in the interests of balance and to hopefully avert any 'British bias' response I'll add that I saw nothing particularly wrong with how the end of the 2021 season played out!
WHAT THE STEWARDS SAID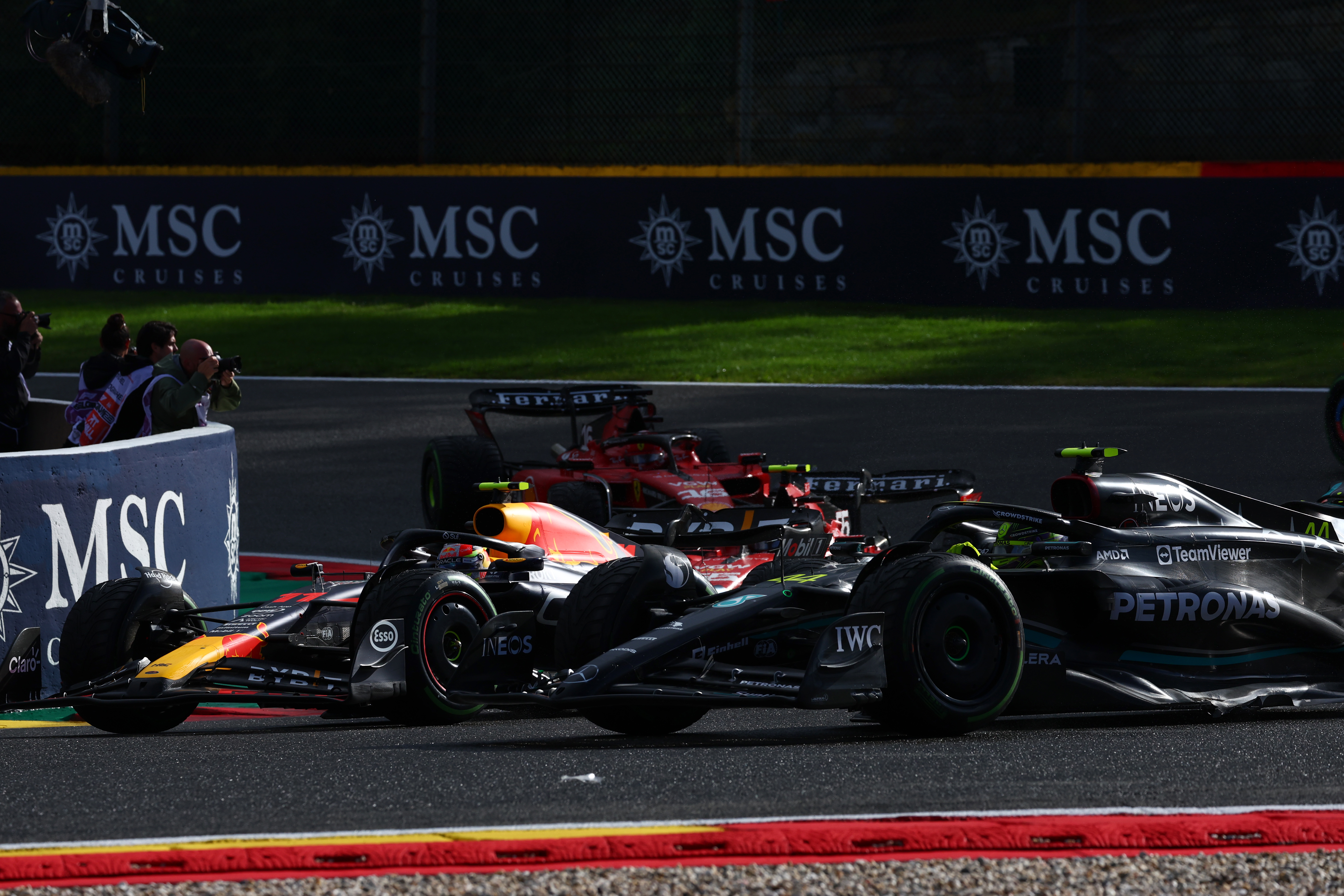 Ultimately what Perez, Hamilton, Mercedes, Red Bull or The Race think is fairly irrelevant as it's the stewards that actually have the authority. And the stewards, which this week include Derek Warwick as the ex-driver, ruled it was worth that five-second penalty and two penalty points.
"While Perez was giving little room on the inside for Hamilton, Hamilton drove onto the kerb and subsequently understeered into Perez in the wet conditions," they wrote. "The stewards consider that Hamilton was predominantly at fault for causing a collision."
So that's that.