Red Bull failing to give him one of its four Formula 1 seats and Williams wanting to retain Logan Sargeant means Liam Lawson only has an outside shot at best of getting on the grid in 2024.
There has been a quite considered outcry that Red Bull has done Lawson dirty by overlooking him for 2024, given what he's done as a stand-in for the injured Daniel Ricciardo at AlphaTauri.
If Williams decides to keep Sargeant, or picks someone like Felipe Drugovich as Sargeant's replacement instead, no doubt Lawson's advocates would feel similarly hard done by.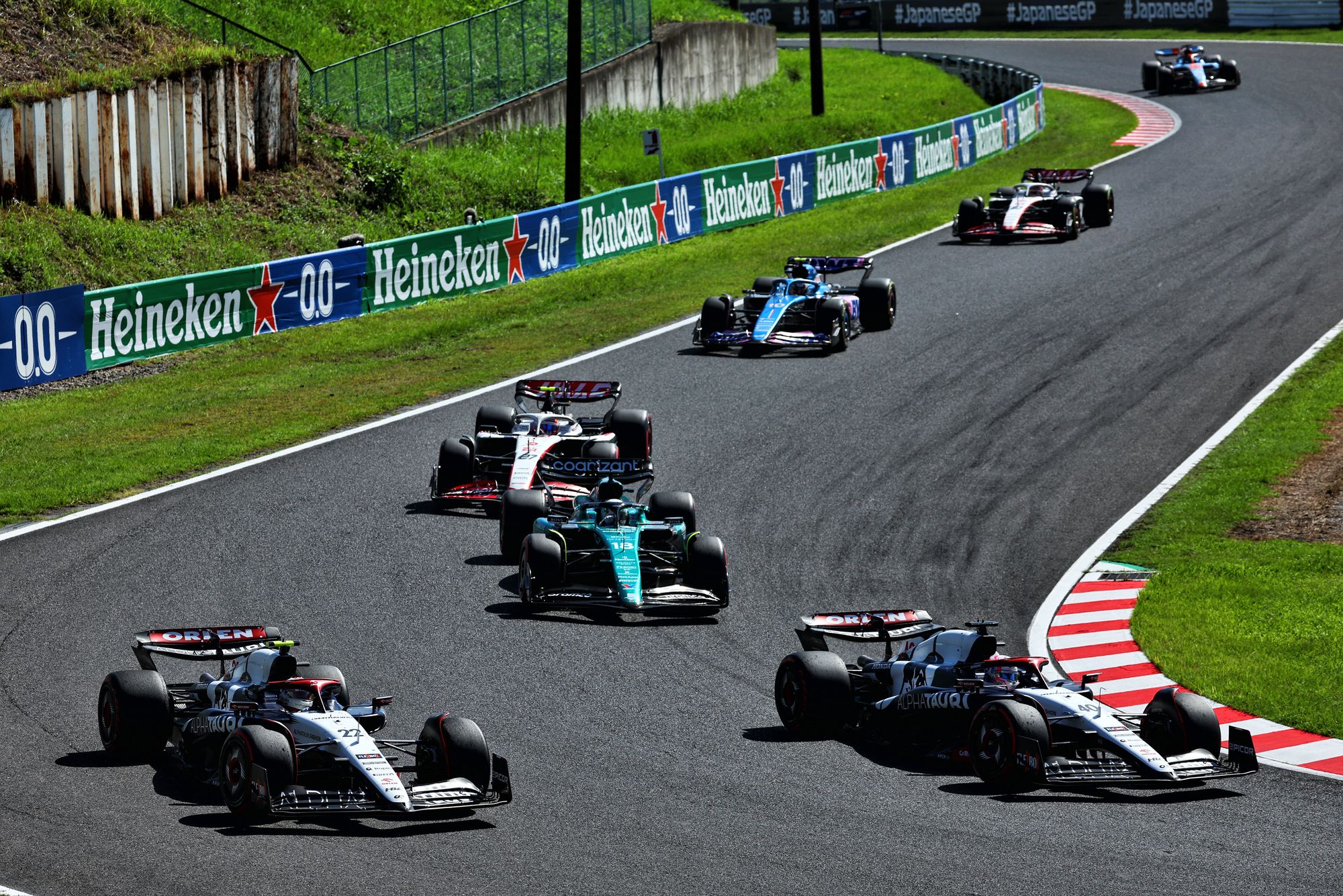 Having had a good but not stunning career in Red Bull's junior ranks, Lawson has grabbed a shock chance in F1 with both hands. He has been classified ahead of Yuki Tsunoda in all three races that they've both finished and scored points by finishing ninth in the Singapore Grand Prix.
OK, the comparison against Tsunoda has been flattered by circumstances, and the jury's still out on just how quick Lawson is. But he has hardly put a foot wrong since being parachuted in, and in Japan, Lawson beat Tsunoda in a straight fight.
At the very least he's made a great case for being given a bigger chance. Unfortunately, that performance at Suzuka came about 30 hours after the door had been publicly closed on a 2024 AlphaTauri seat, with Ricciardo and Tsunoda now the confirmed driver pairing for next year.
Red Bull Racing team boss and CEO Christian Horner says Lawson couldn't have done any more to further his case. If you believe that, it tells you everything you need to know: that he never really stood a chance of getting the seat as Red Bull was already pretty set.
Rightly or wrongly, Red Bull doesn't believe Lawson offers enough of a pure performance upside to offset what he lacks compared to the other contenders.
Now a loan move to Williams is the only chance he has at a race seat. And there was a point over the Japanese Grand Prix weekend where it sounded like it was at least on the respective radars of Red Bull and Williams as a possibility.
But then the narrative seemed to change for the worse.
WHY NO LOAN DEAL?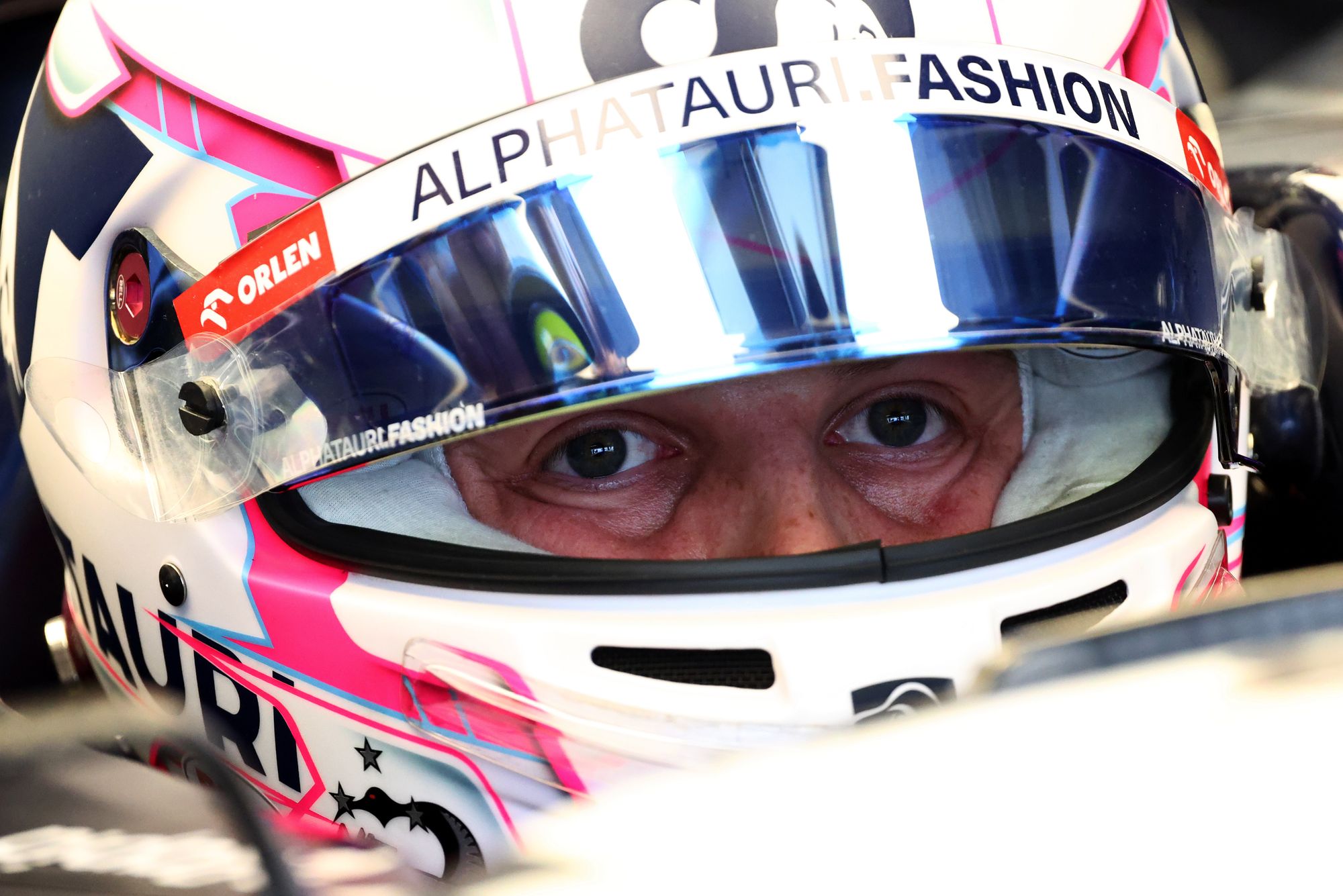 When The Race asked Lawson, at Suzuka, about there still being one vacancy on the 2024 grid, after a slight pause he replied: "I'm a Red Bull driver. All the Red Bull seats are filled.
"And unfortunately for me that means that, for now, I'll be reserve driver."
And at another point during the Japan weekend, Horner said of Williams: "It would be unlikely that they would take a driver for one year.
"He's going to focus on that test and reserve role and do as much running as he can in the background in the simulator, and we've seen what he's capable of."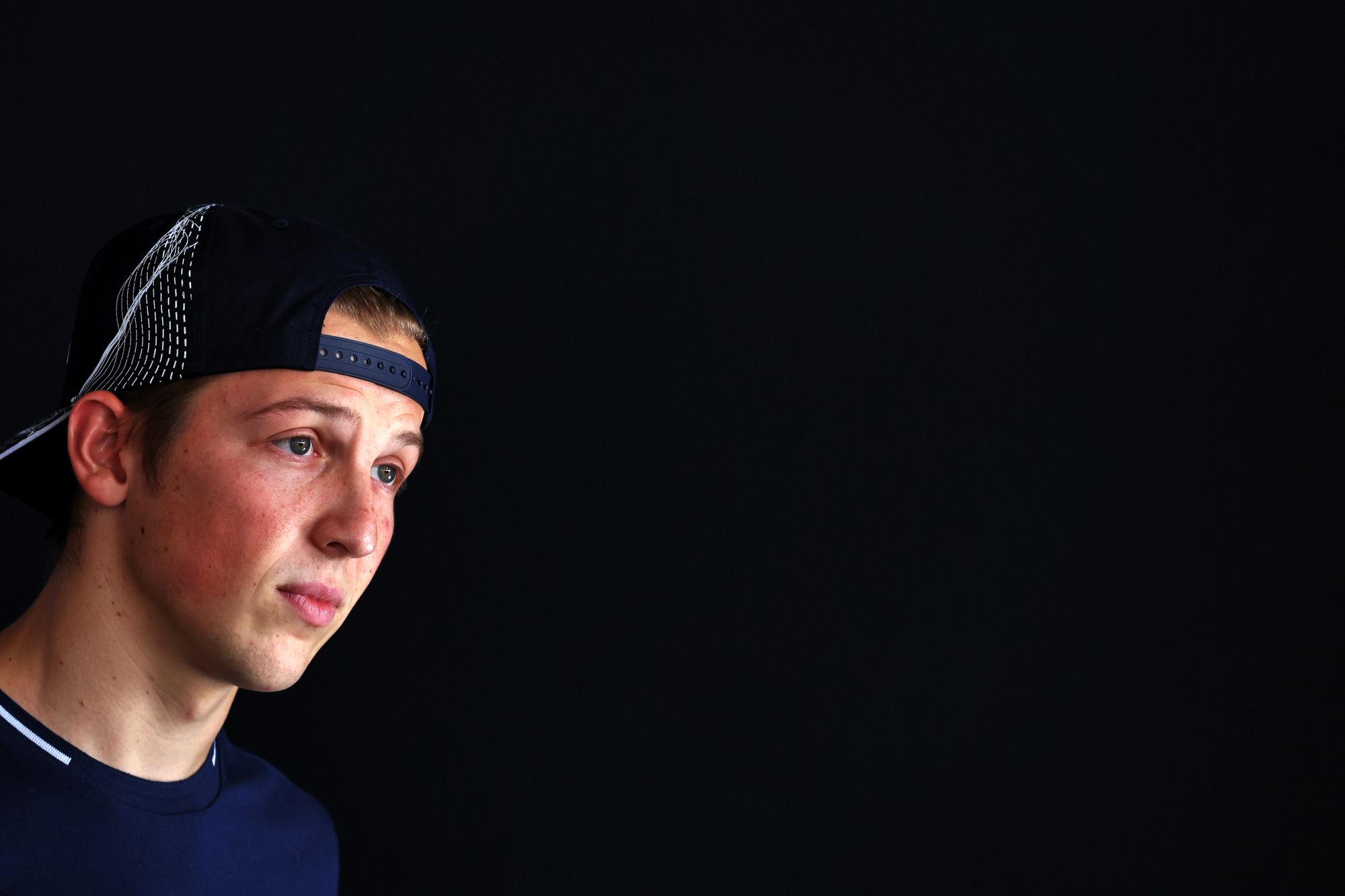 If you go by what's been stated publicly, it doesn't look that promising. The question is why.
If it's as simple as neither thinking it is worthwhile then it's surprisingly negligent and unambitious from both organisations.
Red Bull shouldn't just leave a driver to rot on the bench just for the sake of having a handy reserve and flexibility with its line-up during 2024 or for 2025. And Williams cannot be taken seriously if it doesn't evaluate the best available alternative to Sargeant.
But as mentioned here it's possible that Lawson has accepted a year on the sidelines because he has a contractual guarantee of a 2025 race drive in either of Red Bull's teams, or that it just isn't in either Red Bull's or Williams's best interests.
It isn't unfair for Williams to think a short-term-only Sargeant replacement has little appeal and Red Bull almost certainly wants to slot Lawson in for 2025 in place of either Ricciardo or Tsunoda.
Red Bull might not see it as beneficial to send Lawson to another environment, even temporarily, when he is clearly in contention for a 2025 drive and in the short term makes a very able reserve who would also give Red Bull maximum in-season driver flexibility in 2024 should it want to make a sudden change.
And as Horner suggested, Williams may not want a one-year loan deal, as it would find itself in the same position 12 months from now - needing a new driver. The plan to loan Oscar Piastri from Alpine (remember when that was a thing?) to Williams for this year was on the basis of it being a two-season arrangement.
But even if a loan move isn't immediately on the horizon, there's still time for things to change as there's likely to be no resolution for a while anyway.
WILLIAMS'S CLEAR PREFERENCE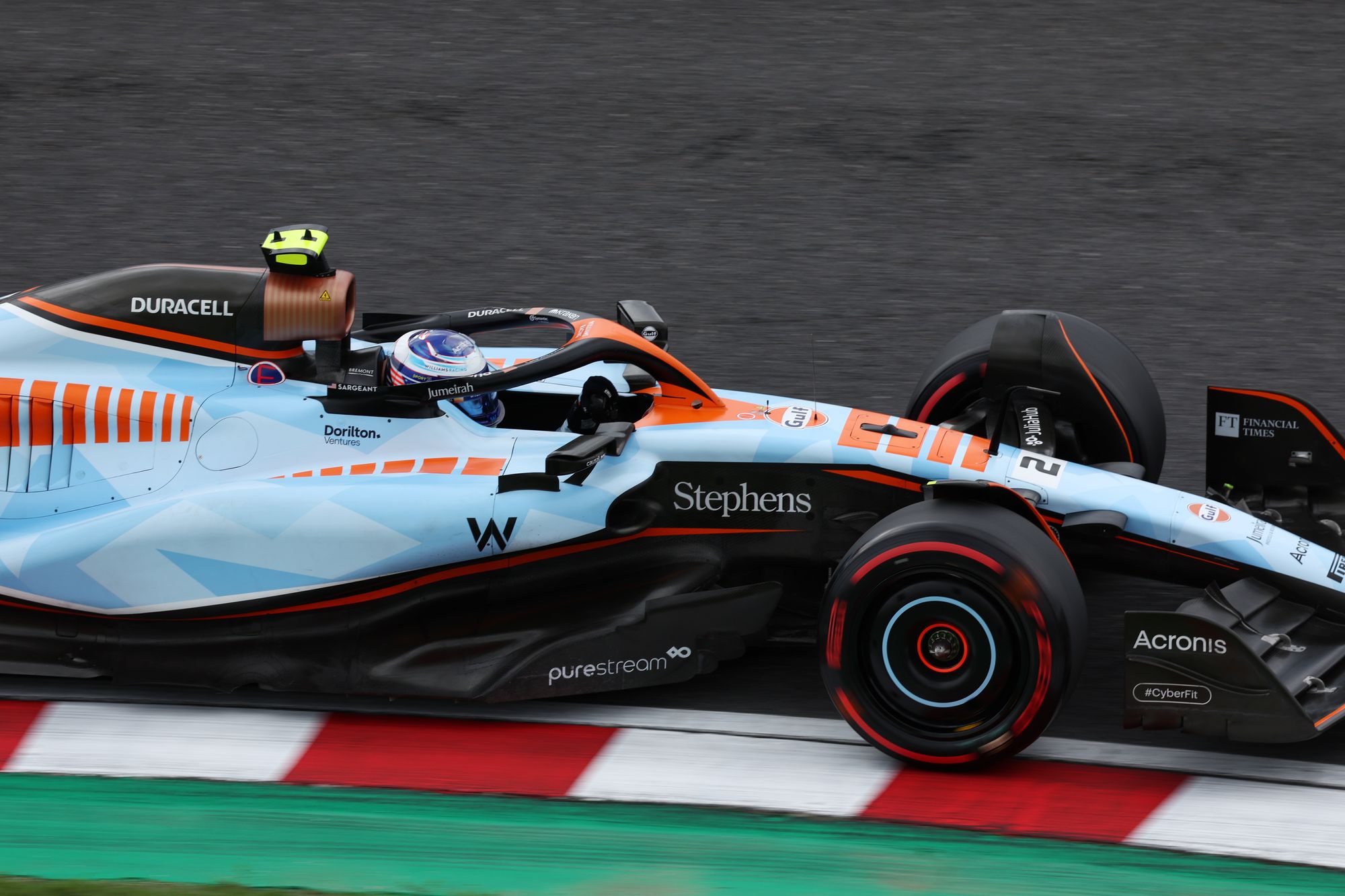 Williams wants Sargeant to give the team a reason to keep him.
He's a Williams driver academy graduate for starters, and even though he was on that programme and put into a race seat before current boss James Vowles took charge, that's still something Vowles takes seriously.
The upshot is that Williams is probably going to give Sargeant until the very last race to stake his claim, giving him six grands prix to build some momentum, maybe even score a point or two, and show that he can finally piece together flashes of speed into something meaningful.
"Logan has very clear targets he has to hit before the end of the season, and we are working with him continuously," said Vowles.
"And that's the important point - we're working with him. We want him to succeed. And we want him in the car next year.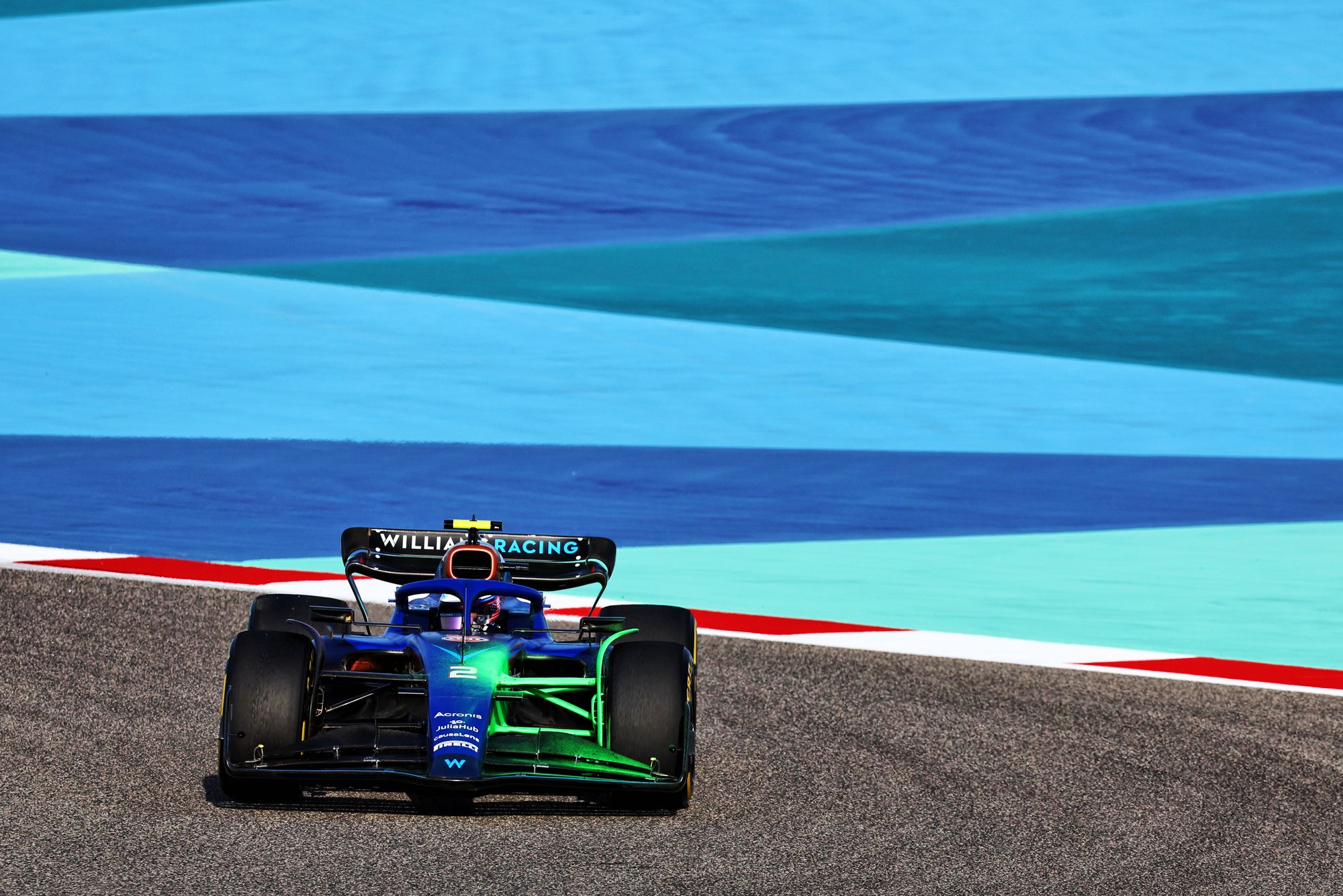 "This is very much on us as well. We have taken someone straight from Formula 2, without any significant testing, put [them in for] a day and a half in Bahrain in this car and then wished them well on a season that has been awfully challenging for rookie drivers full-stop."
All true, to a degree. But this has been in Sargeant's control for a while and he still hasn't made a compelling case. And there's only so many times the 'it's a tough season for rookies' argument can be taken in good faith when Piastri is starring at McLaren alongside Lando Norris and Lawson has stepped in so impressively.
Plus, even though Vowles has made an effort to stress how much Williams wants things to work with Sargeant, it's telling that the team doesn't want that so badly that Sargeant's place is absolutely secure already.
It actually has an air of Sargeant's current team-mate Alex Albon's 2020 with Red Bull about it – a driver with flashes of his true ability, and with the team's support, being given every opportunity to convince the organisation but not quite managing to.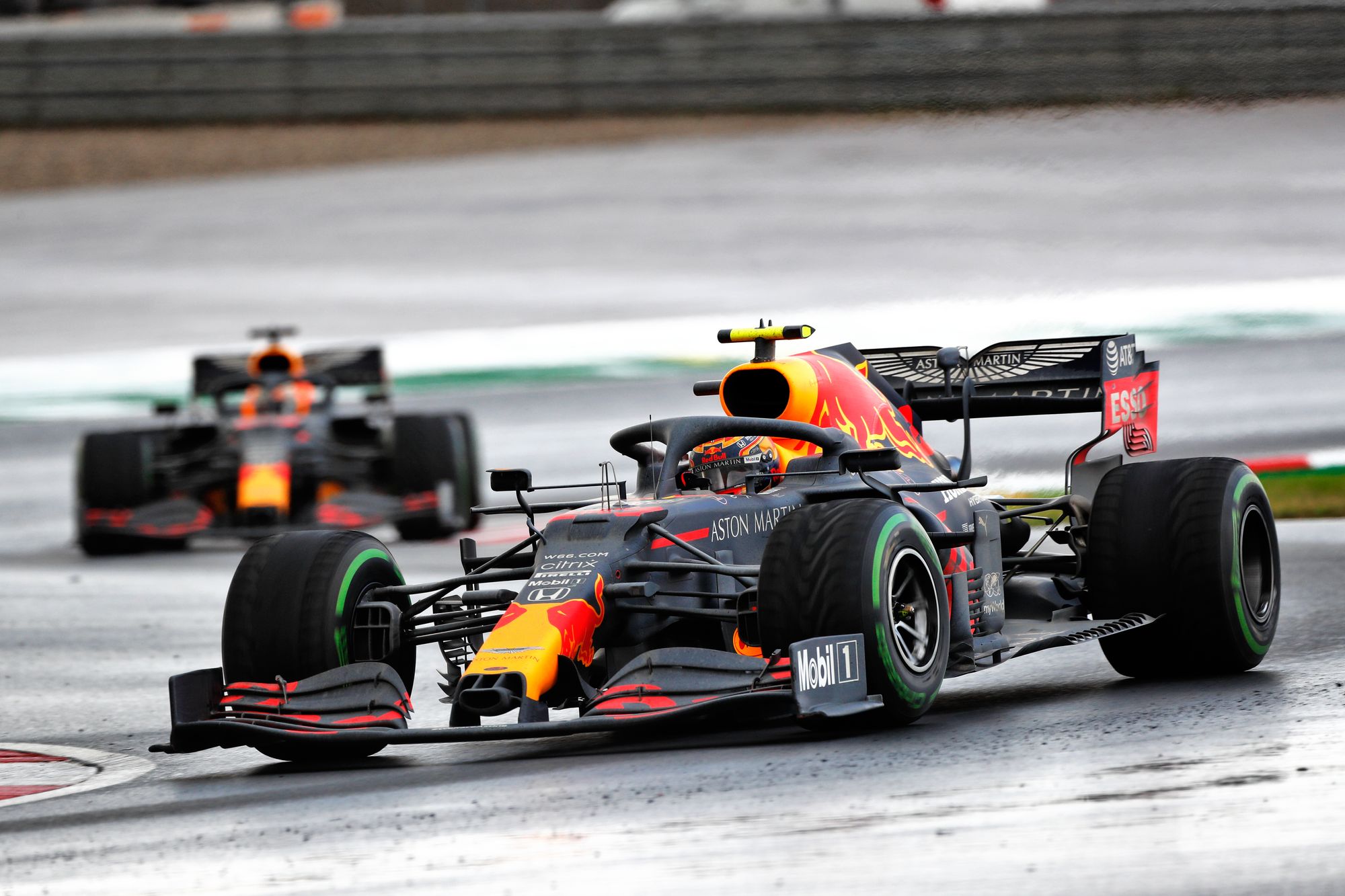 Another similarity is the lack of appealing alternatives helps the incumbent's case significantly. Albon kept getting reprieves in 2020 as Red Bull did not need to rush a decision. The same goes for Williams now.
Aston Martin reserve and 2022 F2 champion Drugovich seems an outside contender at best.
Mick Schumacher wants back on the F1 grid but seems to have no chance of getting that Williams seat, as he is in discussions over an Alpine drive in the World Endurance Championship alongside continuing as a Mercedes F1 reserve.
SARGEANT 'NOWHERE NEAR THE END OF THE ROAD'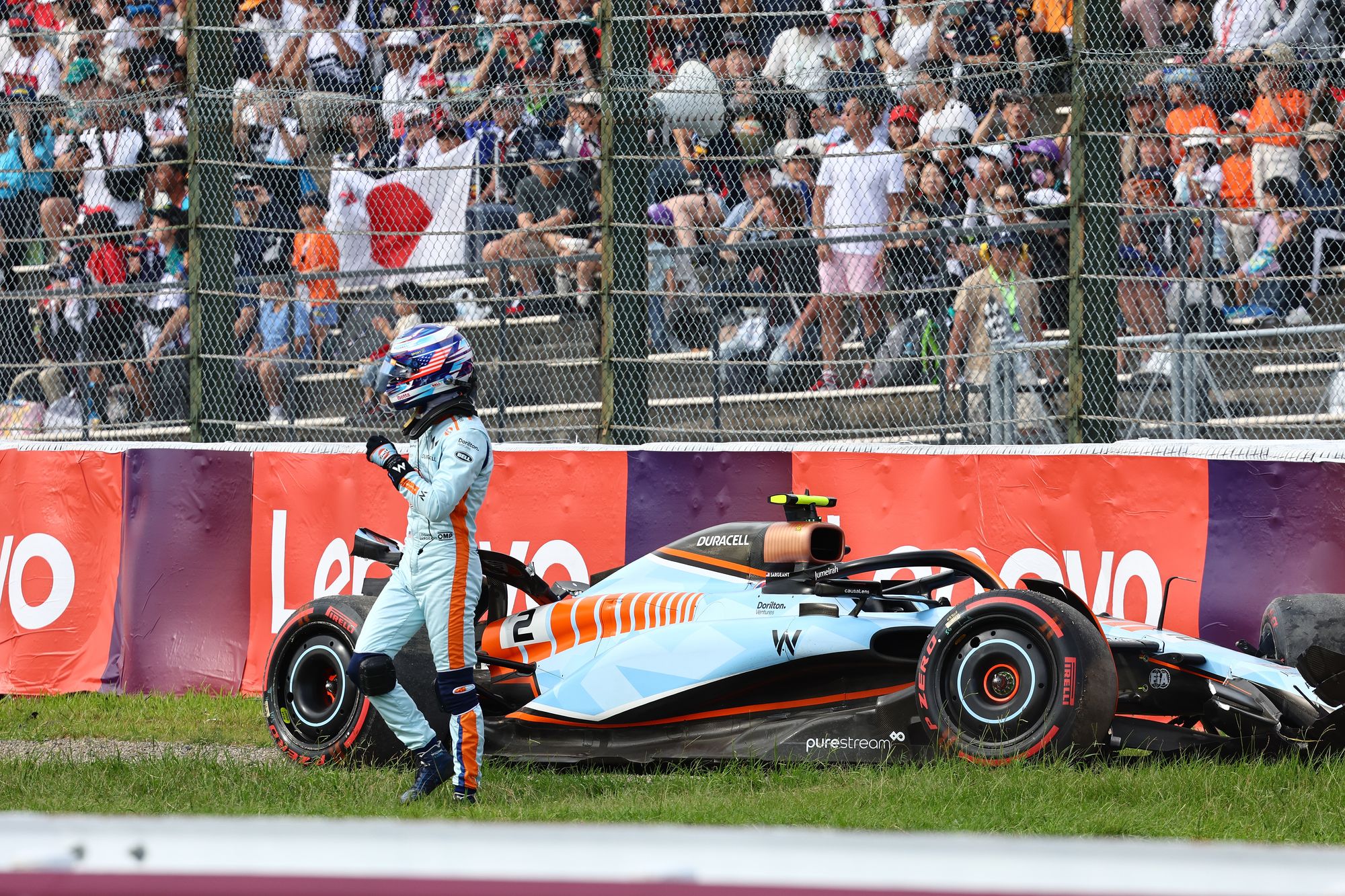 While Sargeant has struggled to use these factors to his advantage, Lawson's emergence in the Red Bull F1 stable has thrown an interesting curveball into the mix.
It's unfortunate that Lawson's surge into the public eye has coincided with Sargeant's roughest stage of the season – one that has included a car spec discrepancy to Albon that Sargeant's crashes have played a huge part in creating, regardless of whether Williams should be better equipped to handle such "attrition", as Vowles generously put it.
"The progress is there in certain forms," said Vowles. "But very clearly being marred by a number of other issues and accidents that have appeared as well.
"We will continue to work with Logan and invest in Logan, as we want him to succeed as the result of the journey he's on.
"He's on a journey with us, as Williams. We have a young driver programme that we will continue to invest in.
"Only at the point where all of us come to the conclusion that we've reached the end of the road will we make any decisions - but we're nowhere near that yet."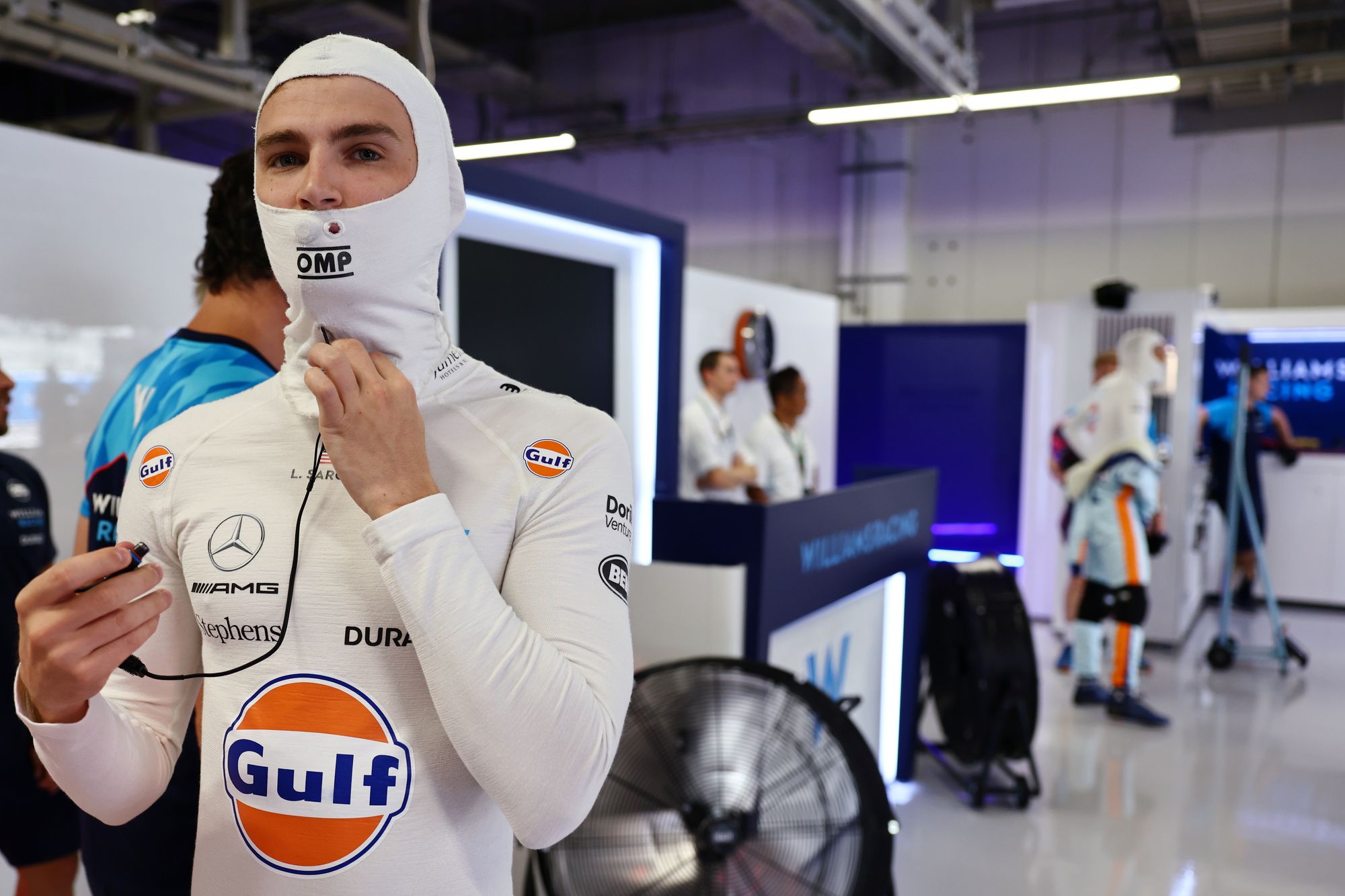 While Vowles says Williams has not made any firm decisions, it's clearly weighing things up. And rightly so.
Sargeant is costing Williams points and money and not offering enough evidence that there will be a significant performance step to counter that.
If he brings some commercial value to the team he risks cancelling it out completely through crash damage and lost prize money through a weaker championship position.
Albon has consistently proved this is a much better car than Sargeant is making it look, and Albon has had to haul Williams up the constructors' standings on his own, when Sargeant should at least be scoring enough to give Williams a buffer in its fight for seventh place.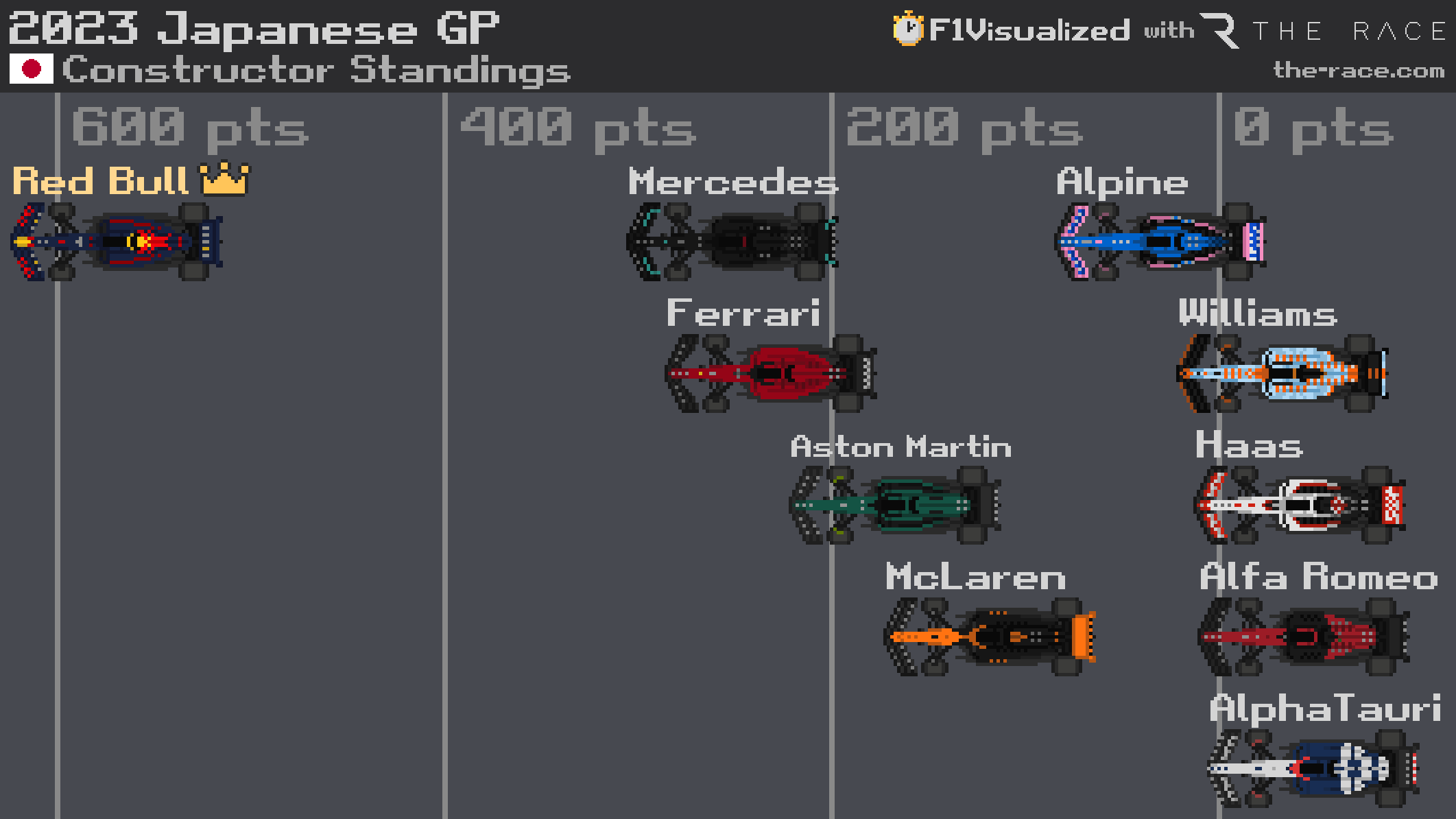 Factor in the awkward contrast of Lawson stepping straight in mid-season and immediately performing well elsewhere, and it gives Williams an obvious short-term alternative.
While there is no guarantee Lawson would replicate that form next season, if he could then it would be exactly what Williams needs.
And though keeping Sargeant seems to genuinely be the preferred course of action, it would be daft for Red Bull and Williams not to at least have a conversation about whether a deal for Lawson really can't work for both parties.