Formula 1 world champion Lewis Hamilton says he is "very surprised" the Australian Grand Prix is taking place amid the coronavirus crisis, and finds it "shocking" for personnel to be in Melbourne.
More than 120,000 people have been confirmed as suffering from Covid-19 and almost 5000 have died as the global outbreak has reached "pandemic" status with the World Health Organisation.
Some precautions have been adopted on-site at the grand prix but organisers have insisted it will go ahead and will not follow Bahrain's position of banning fans from attending.
"I don't feel like I should shy away from my opinion" :: Lewis Hamilton
Six-time world champion Hamilton he did not think about the issue too much while travelling to Australia but now: "I'm very, very surprised we're here.
"I think it's great we have races but it's shocking we're all in this room. There are so many fans here already today.
"It seems like the rest of the world is reacting – probably a little bit late, but this morning we're seeing [US president Donald] Trump shutting down the borders from Europe to the States, the NBA has been suspended.
"Yet Formula 1 continues to go on.
"It's a concern for the people here. It's quite a big circus that's come in. It's definitely concerning to me."
Asked why he thought the race was still being held, Hamilton replied "cash is king" before adding: "I honestly don't know.
"I don't feel like I should shy away from my opinion. The fact is we are here. I just want people to be as careful as they can be.
"Like Lewis said, it's fair to question why you're here" :: Sebastian Vettel
"For the fans, I really hope they take precautions. I see everything going on as a normal day and I don't think it really is."
Hamilton's position is comfortably the strongest that has been taken by an F1 driver so far.
His competitors have largely stated that they trust the FIA and F1 to liaise with the organiser and local authorities and make the right decision.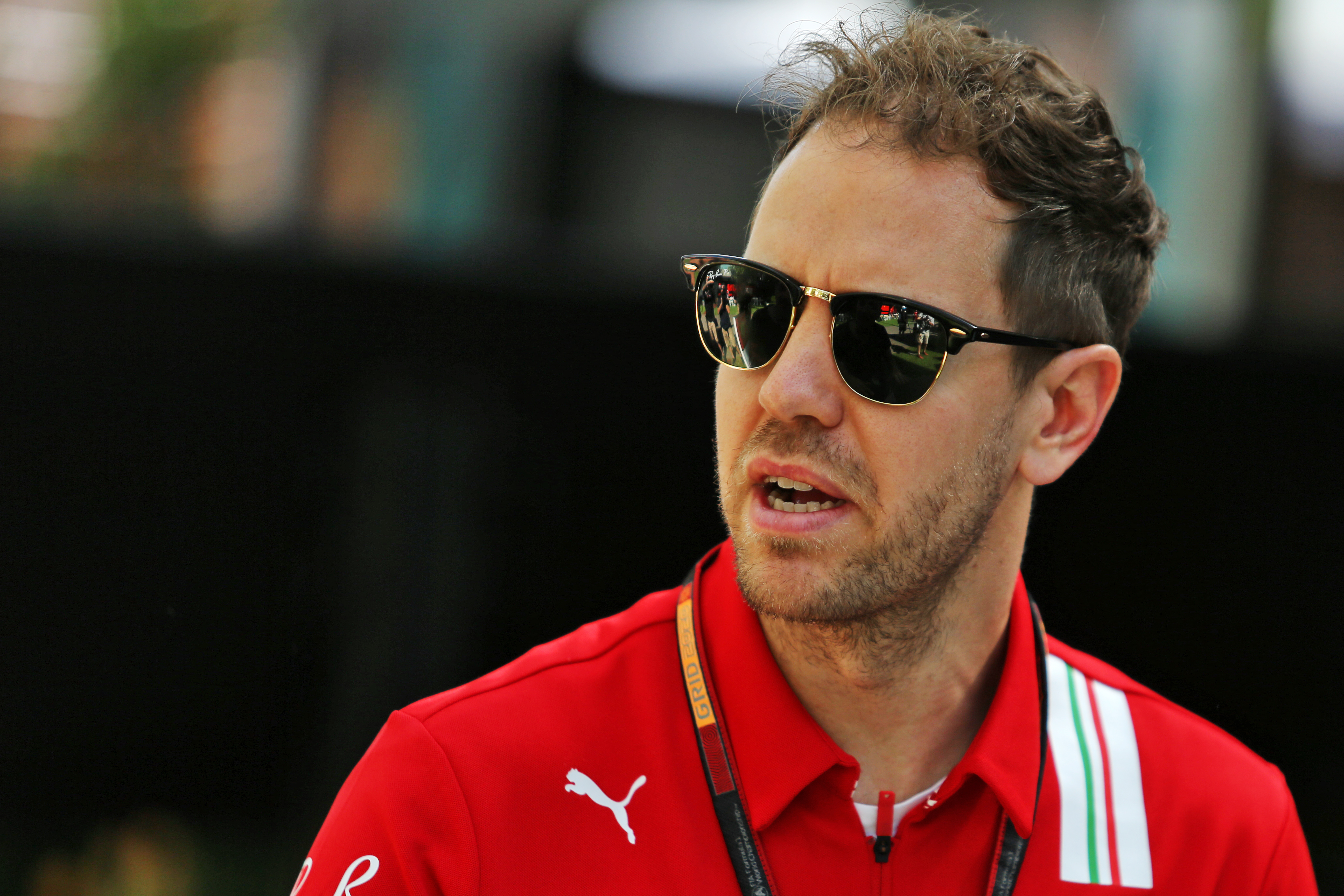 However, four-time world champion Sebastian Vettel also said it was fair to ask if it was right to race this weekend.
"It's very difficult to have a fair judgement," said Vettel.
"A lot of sport competitions and big events get postponed and cancelled. Like Lewis said, it's fair to question why you're here.
"We have to trust the FIA and FOM to take precautions as much as they can.
"The answer that nobody can give you is how much you can control what's going on.
"We are here. So I think you just try to take care as much as you can."
Five team personnel across Haas and McLaren are known to have been tested for the virus in the F1 paddock and if any of those tests are positive other members of those teams will be quarantined.
But it is not known how far reaching those consequences would be.
Vettel said answering questions about what would happen if a coronavirus case is confirmed within the paddock was not possible.
However, he said that "one way or the other you hope it will be the right decision or a sensible decision".
Vettel added that if the situation developed so there was a severe case or fatality, then it would be right to stop the event.
"I would hope it doesn't get that far," he said. "If it were to get that far then for sure you pull the handbrake."