Three Formula 1 team personnel are being tested for possible coronavirus after exhibiting symptoms consistent with the illness while attending the Australian Grand Prix.
Two members of the Haas team and one from McLaren are confirmed to have been tested for COVID-19 and are self-isolating as a precaution while awaiting the results.
These results are expected overnight Australian time, and it should be noted that at this stage these are precautionary tests in an environment where teams are being extremely careful and there are no confirmed cases of coronavirus as yet.
The Race has contacted all 10 Formula 1 teams – as well as tyre supplier Pirelli – about the coronavirus situation and received replies from nine. Other than McLaren and Haas none have reported any possible cases requiring testing or other measures.
But every team is taking precautions to mitigate the risk of a coronavirus outbreak in the paddock.
Red Bull implemented a two-metre exclusion zone around drivers Max Verstappen and Alex Albon at a media event on Wednesday.
Renault also withdrew drivers Daniel Ricciardo and Esteban Ocon from a press conference that was held at the Albert Park circuit on Wednesday afternoon after the revealing of its definitive car livery and new title partner DP World.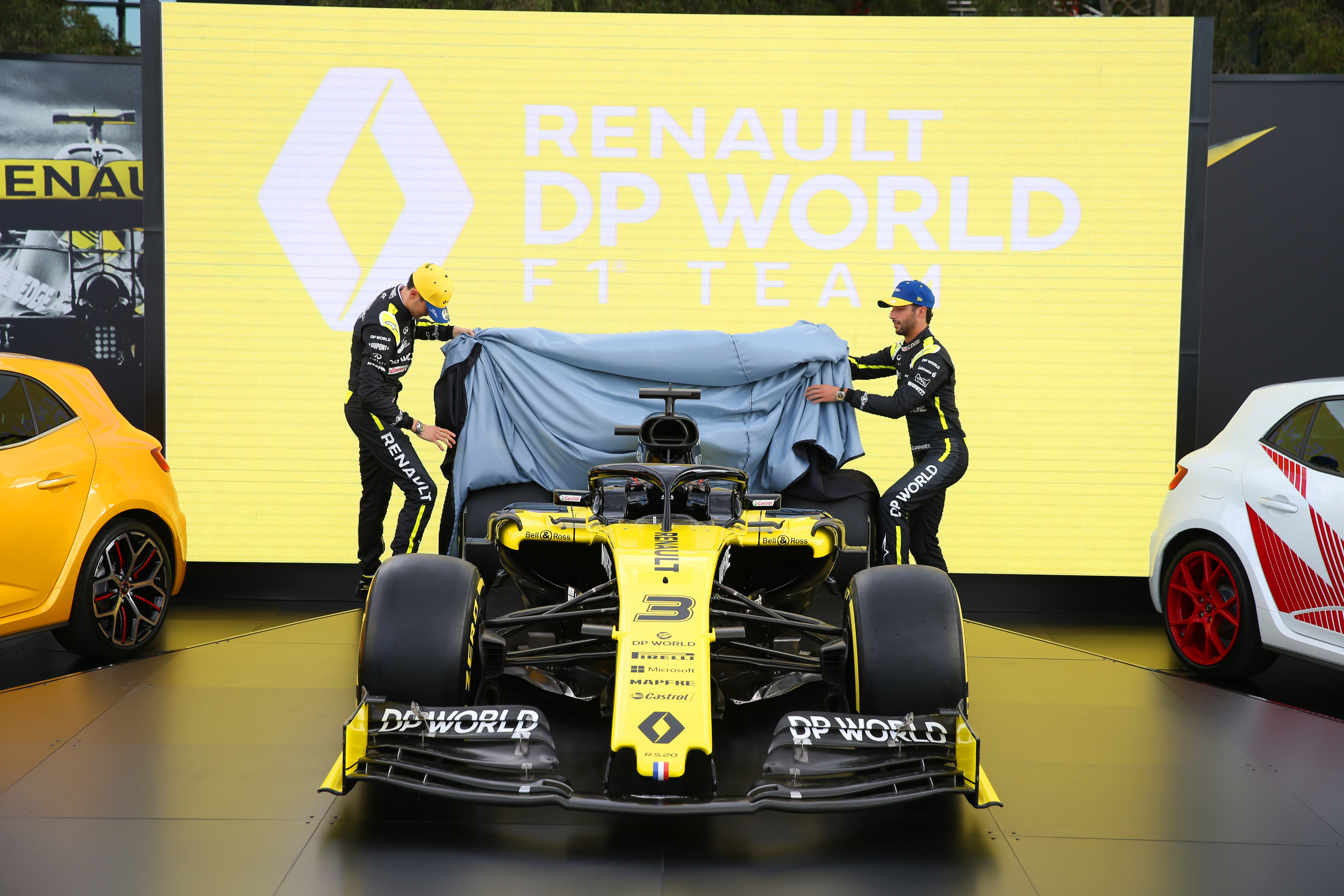 "As we were planning this event, we were expecting a little bit more of a light atmosphere," said Renault team principal Cyril Abiteboul.
"Obviously I'm referring to the very particular circumstance in which we are joining Australia and Melbourne, usually it's a moment that we all love when we are racing in Formula 1.
"The drivers were supposed to be present for this event, but due to the situation we have excused them for the occasion.
"I hope you understand why we are taking such measures."
Renault has also said it will not be holding its usual post-Friday practice TV interview 'scrum' to avoid a large volume of people gathering in a small space.
"It is very difficult to foresee the future in this situation, however we will get on with our job, while being prepared to react swiftly if the need arises" :: Toyoharu Tanabe
The Australian GP is continuing as planned despite coronavirus concerns, although it is not clear what the implications would be should any of the possible cases be confirmed.
The event announced on Wednesday evening that it was altering the plan for its autograph sessions, which would be conducted as public interviews instead. The statement said drivers "will not be closely interacting with fans for selfies, autographs or other direct engagement".
Despite the restrictions imposed in Italy, personnel from the Ferrari and AlphaTauri teams – as well as tyre supplier Pirelli – have reached Melbourne.
Victorian state premier Daniel Andrews has said the race is going ahead based on current advice, but also admitted on Tuesday "that advice may change".
As it stands, the only F1 race to be postponed is the Chinese Grand Prix, with the Bahrain race later this month due to take place behind closed doors.
Action is expected to be taken over the inaugural Vietnam Grand Prix, although it remains to be seen whether that race could be held behind closed doors or also postponed. At present it is scheduled to take place on the first weekend of April as the third round of the season.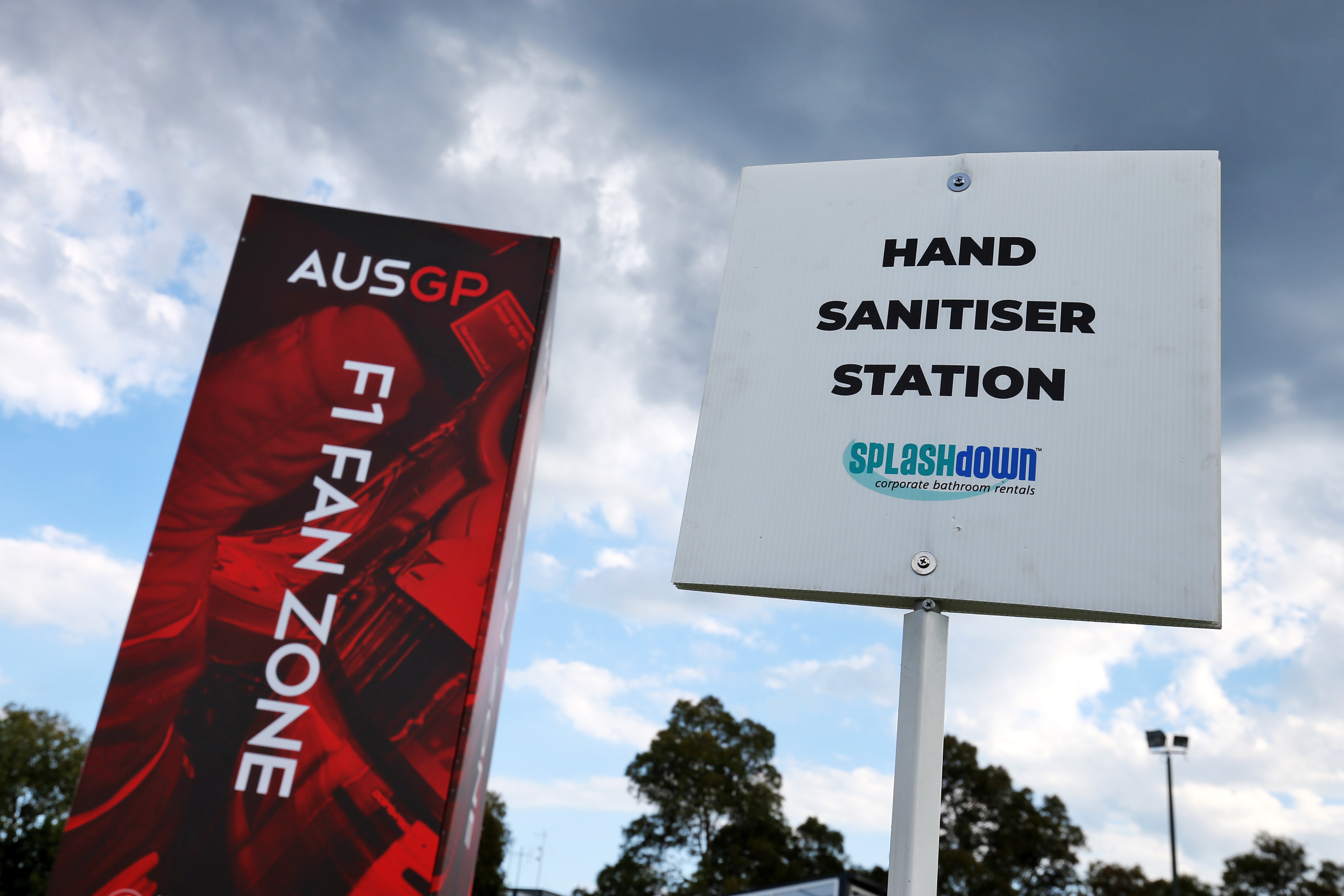 Honda technical director Toyoharu Tanabe said the situation had "involved extra work on the logistical side" for his company but that he had faith in F1's judgement over the race taking place as planned.
"As part of the global entity that is Honda Motor Co, for some time now, we have been implementing measures relating to the workplace and business travel, aimed at reducing the risk of infection and contamination, as the safety of our employees and the general public with whom we come into contact is our main concern," he added.
"The F1 commercial rights holder and the sport's governing body have been in constant contact with race promoters and the governments of the host countries and they have studied very carefully the situations in each one before taking the decision to go ahead with the grand prix.
"We know that the Australian GP organisers have also put special measures in place regarding the running of their event and we therefore feel able to follow the decision to race.
"It is very difficult to foresee the future in this situation, however we will get on with our job, while being prepared to react swiftly if the need arises."