Renault has revealed its definitive 2020 Formula 1 race livery, and announced DP World as its new title partner.
The Renault RS20 ran in a predominantly black livery during pre-season testing, with its real colours released ahead of this weekend's season-opening Australian Grand Prix.
The design is similar to the one Renault ran last season, although the deal with DP World gives the global logistics company significant presence on the car.
Both Daniel Ricciardo and Esteban Ocon were scheduled to attend a press conference at the Albert Park circuit following the launch, but did not attend to protect them from any risk of exposure to coronavirus.
"So obviously as we were planning this event we were expecting a little bit more of a light atmosphere," said team boss Cyril Abiteboul.
"Obviously I'm referring to the very particular circumstance in which we are joining Australia and Melbourne, usually it's a moment that we all love when we are racing in Formula 1.
"I also wanted to say that all the drivers were supposed to be present for that event, but due to the situation we've excused them for the occasion. I hope you understand why we are taking such such measures."
DP World, which is also described as Renault's "global logistics partner" appears on both the front and rear wing of the Renault.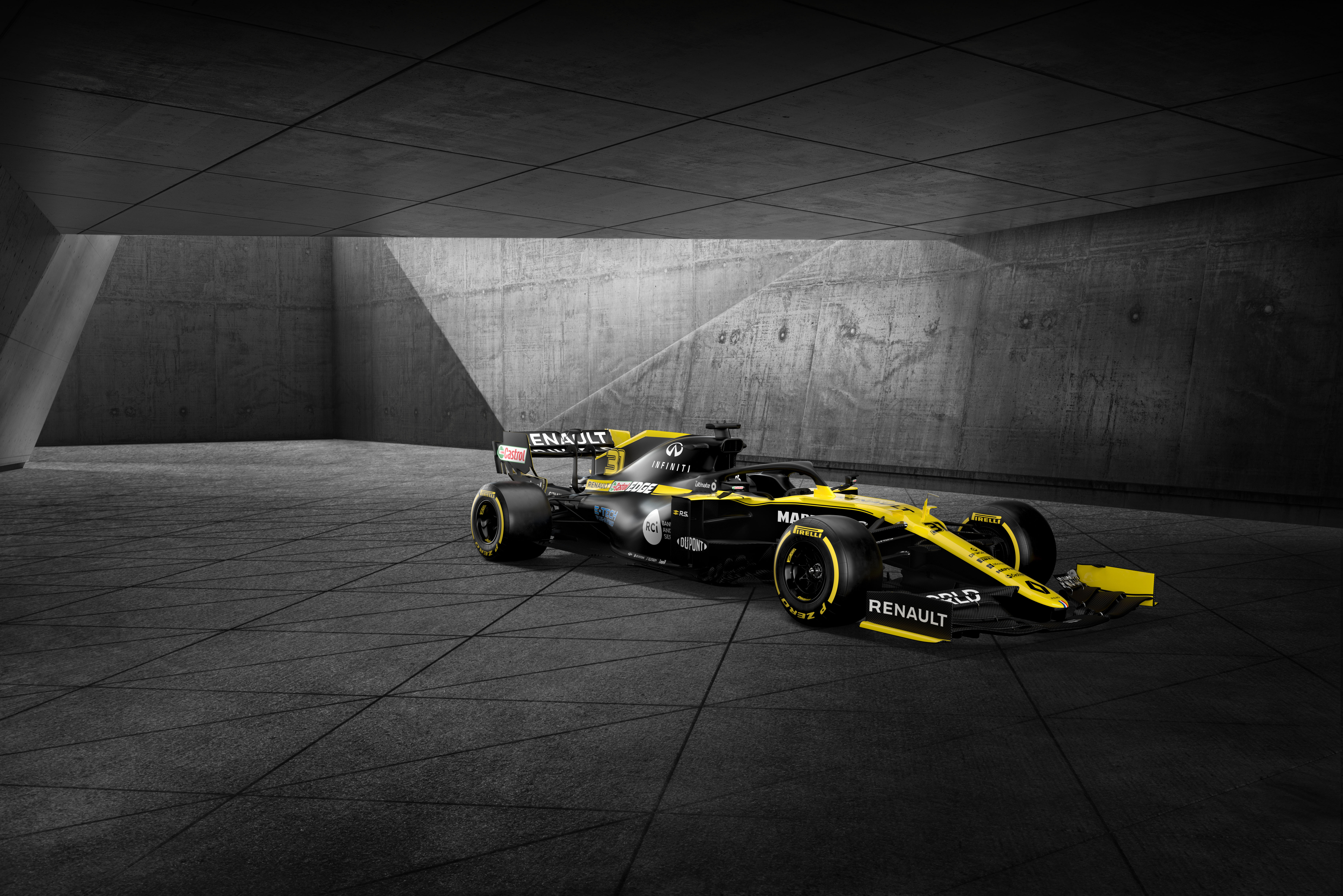 Renault has suggested DP World will have a part to play in the team reducing its environmental impact and carbon footprint.
"This is an extremely interesting and exciting collaboration across multiple disciplines," said Renault Sport Racing chairman Jerome Stoll.
"We look forward to working with DP World, a leading global logistics provider, to explore ways of improving our efficiency and mitigating our environmental impact.
"After the ambitions expressed by Formula 1 to become fully carbon neutral by 2030, we are constantly evaluating ways to reduce our carbon footprint and our turnaround time.
"We expect that working with DP World will reveal opportunities for tangible solutions to some of the logistical challenges faced by our F1 team's supply chain and by extension, the automotive industry at a larger scale.
"We also look forward to cross-fertilising our engineering skills through shared innovation."