Two more Haas Formula 1 team members have been tested for coronavirus at the Australian Grand Prix, amid the global outbreak being escalated to "pandemic" status.
One person from McLaren and two from Haas were tested on Wednesday and have been isolating themselves since, after showing fever-like symptoms.
Haas confirmed on Thursday that two more members from its team had volunteered for testing.
It brings the total of paddock members known to be tested to five including the McLaren member.
There is conflicting information on when the results will be known. Haas hopes to find out later on Thursday but McLaren has indicated it could take longer.
"Until then, I don't know anything," said Haas team boss Guenther Steiner.
"I don't want to speculate. I'm not a doctor so hopefully they come back negative and we keep going like we want to.
"It's something we need to take seriously. We take it very seriously.
"If somebody has something, we ask them to tell us, be as safe as possible and don't hide it.
"That would be the worse thing to do, to spread the virus by not giving attention to it."
McLaren has confirmed that it still only has one possible case in its team at present.
The World Health Organisation has now declared the global outbreak a pandemic and the emergence of several team members being tested has heightened the growing sense of unease within the paddock that personnel will inevitably contract the virus.
A paddock outbreak prior to the race would create a serious problem and create pressure for organisers to react, especially as Australia's efforts to contain the disease have been quite successful so far.
Victoria chief health officer Brett Sutton told Melbourne radio station SEN 1116 on Thursday that if if the results are positive "and they've exposed a number of others then all of those people need to be in quarantine".
However, it is unclear how the cut-off for 'exposure' would be defined.
Steiner said no plans had been made yet at Haas about what to do if its team members tested positive for the virus.
"We'll cross that bridge when we get to it," he said.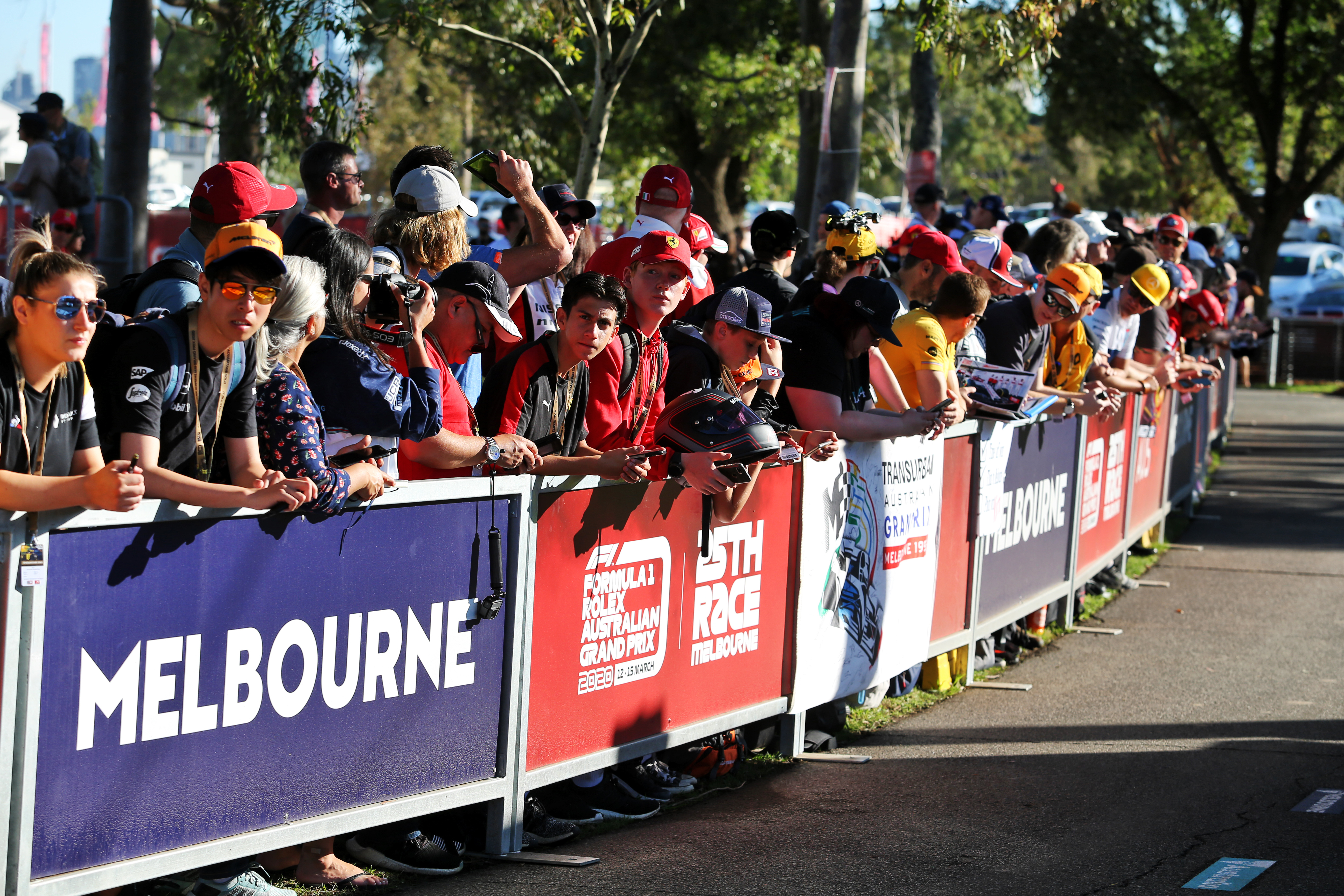 In Melbourne, the state government has made it clear that the medical advice that allows the race go ahead could change at any moment.
The promoter is monitoring the situation in conjunction with F1 and the FIA.
The respective developments across the countries hosting the first three rounds of the season has led to F1 facing questions over how responsible it is for races to take place.
That is magnified further by many major sporting events being affected, including Six Nations rugby matches in Europe, qualifying events for the Olympic Games and football's FIFA World Cup in Asia, and the Indian Wells tennis tournament in the United States.
And on Thursday, the NBA announced it had suspended its season.
MotoGP has now cancelled or postponed its first four races, meaning it will not start its 2020 campaign until May at the earliest, and The Race understands Formula E is poised to suspend its season until at least mid-May.
However, Steiner suggested it would be unfair to blame F1 or the FIA for allowing the event to go ahead.
He said there was no discussion between the teams about whether the race should be cancelled.
"There's a guideline from the government," he said. "This is outside the teams' discussion.
"I can't speak for the Prime Minister and what he wants to do in Australia.
"I don't think it needs a discussion. It needs guidelines that will be taken by bigger authorities than FOM.
"It should be like this. FOM is not the WHO."