The 2022 Formula 1 season, by all accounts, represented an upturn in fortunes for Haas.
Did it maximise its opportunities? Probably not. Did it show the flashes of potential at its disposal that have otherwise been hidden so far in the early years of this decade? Absolutely.
An eighth-place finish in the constructors' championship might not have represented the ceiling had Haas got everything right across the season, and had it had both Kevin Magnussen and Mick Schumacher consistently in the fight for points.
But in a season in which Haas prioritised getting back on terms with its rivals and being frugal with its upgrades, its end-of-year position owed much to the way it started 2022. Haas didn't better the fifth place Magnussen managed at the Bahrain Grand Prix, and the 10 points it earned at the season opener represented more than a quarter of its eventual 37-point 2022 haul.
For 2023, Haas has a new title sponsor in money transfer company MoneyGram and as a result will be able to run at the F1 cost cap limit for the first time, according to the team. But as Ben Anderson acknowledged on a recent episode of The Race F1 podcast, that doesn't mean Haas will "suddenly turn into a top team throwing parts at the car".
"For Haas, they're going to start every season with the best of what they've got really," said Anderson.
"I expect them to be outdeveloped by most teams, so it's all about maximising the package at the start of the season and not letting any marginal opportunities to score points slip away."
But if past experience is anything to go on, Haas shouldn't be resting on its early-season laurels alone.
Though its 2022 result isn't a directly comparable match for the 93 points and fifth place it managed in 2018, a season in which Haas achieved three top-five finishes, there are parallels between how impressive that season and the 2022 campaigns were compared to the two that preceded each of them.
So Haas will, in turn, be hoping it avoids a repeat of the false dawn that was its 2019.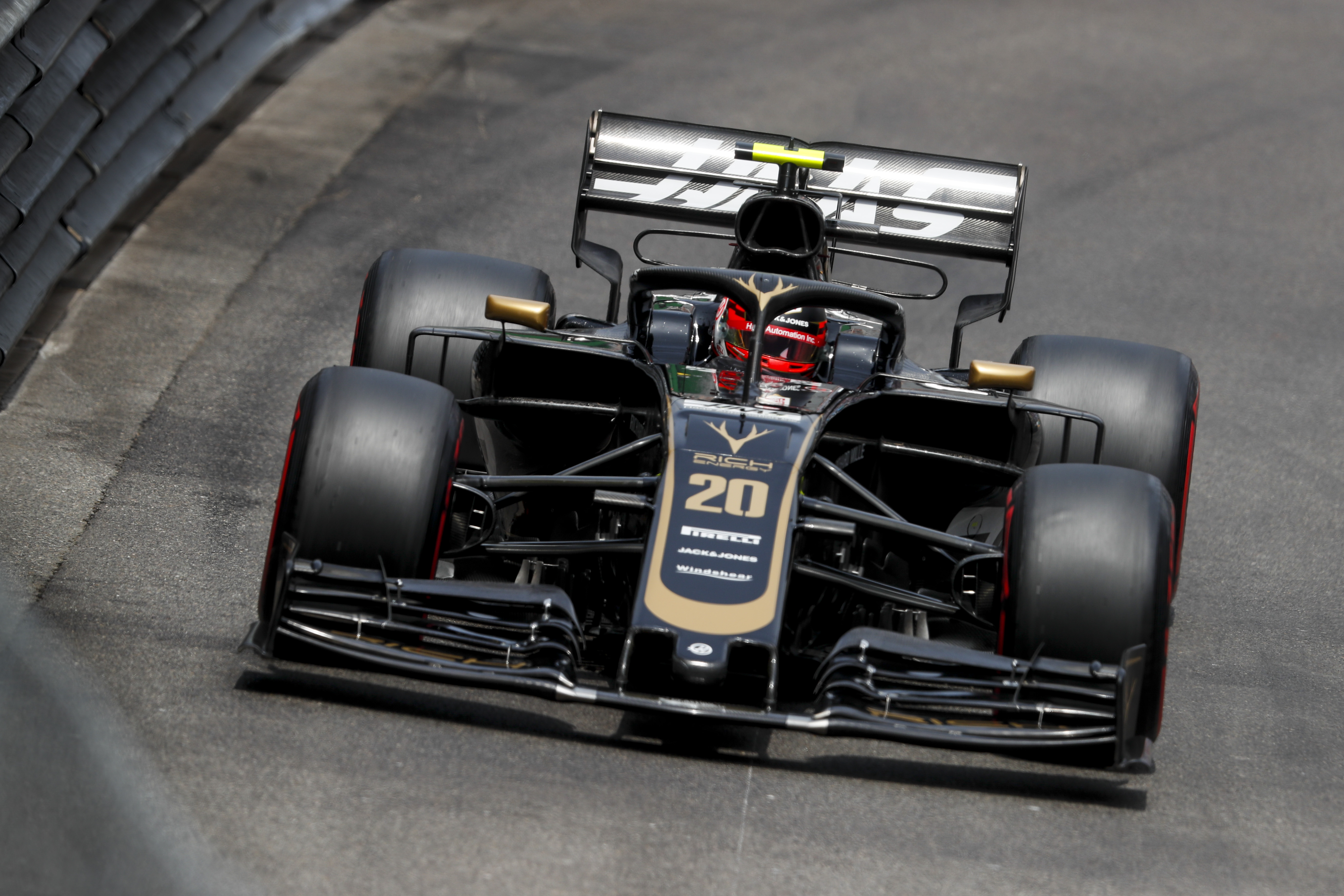 That year, much as it did the year before, Haas started the campaign as best of the rest outside F1's established big three. Kevin Magnussen was a standout sixth in the Australian Grand Prix, and the only non-Mercedes/Red Bull/Ferrari on the lead lap. At the next race in Bahrain he qualified sixth, just 0.005 seconds from the Red Bull of Max Verstappen, with team-mate Romain Grosjean eighth in Q3.
But Magnussen then fell to 13th in the race from his lofty grid slot, a slump that epitomised Haas's campaign. Against the backdrop of title sponsor Rich Energy's clamour for the spotlight, Haas struggled to get a proper grasp for that year's Pirelli tyres, flip-flopping between specifications of car – to a limited degree of success – in an attempt to remedy its problem. The end result was a ninth-place finish in the constructors' standings, ahead only of a bewildered Williams and an FW42 with few redeeming features.
There's nothing to suggest Haas will struggle to the same extent this season. But that start-strong, soon-fade pattern isn't limited to the 2019 season. There were glimpses of it in the team's first two campaigns in 2016 and 2017 and, as alluded to, Haas started 2022 in a strong vain only to struggle to piece together more big points hauls (though performance was not the only variable affecting this).
So cost-cap era or not, the threat of such a slump still lurks.
"I suppose the danger with Haas is they threw so much at the 2022 rules reset and started with a car that was at its peak very high-performing – capable of getting a pole in the right circumstances," said Anderson.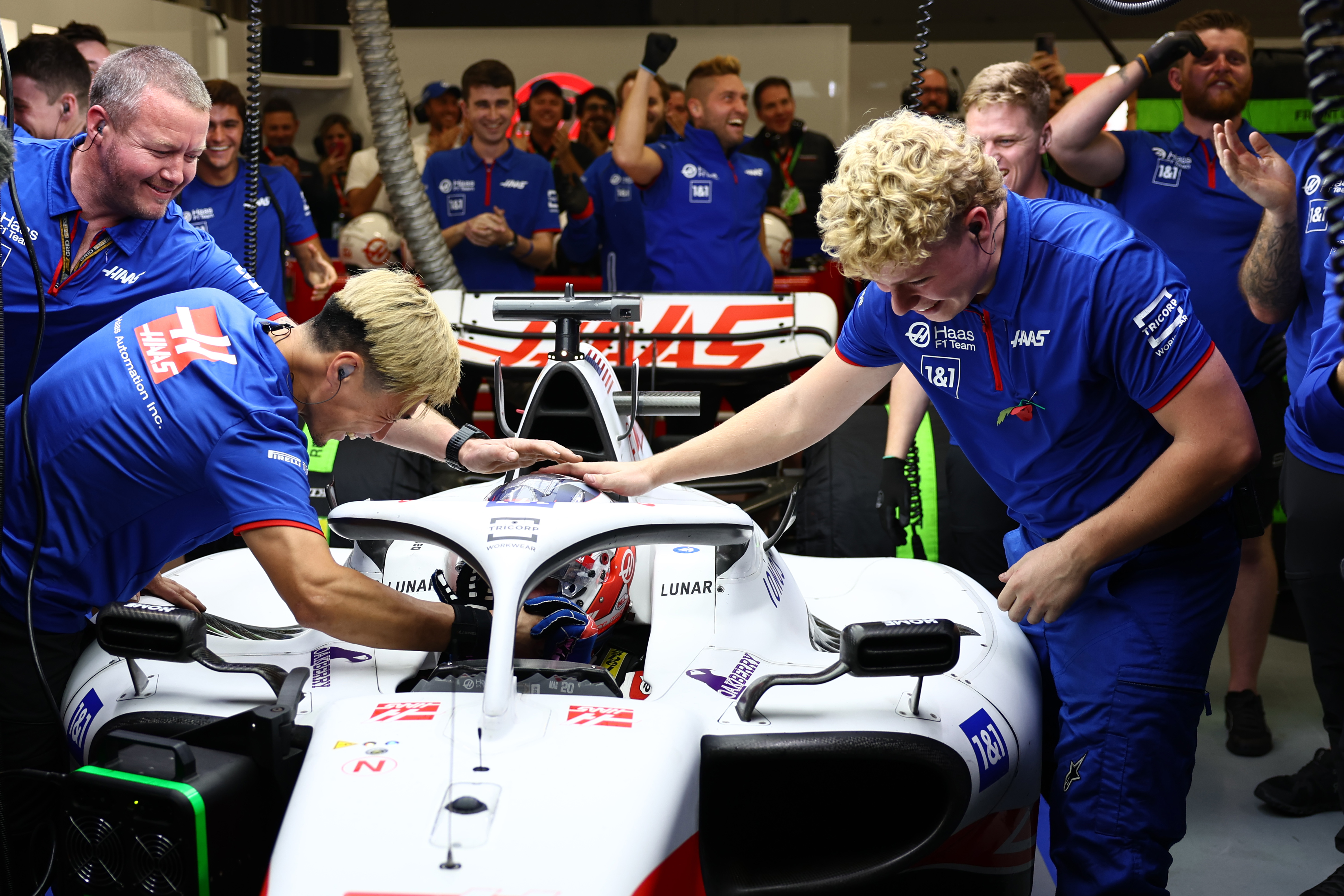 "But how are they, with such a limited operation, going to trade off one year against the next?
"I can't see them starting this season as strongly as they started last season relative to the opposition, and as the rules mature you would expect teams with greater resources, bigger technical teams to just overhaul them in the development race, and that's my fear for Haas in terms of slipping back or maintaining their position near or at the front of the midfield."
So, all that considered, can a slide be avoided in 2023? Mark Hughes saw reason for optimism – if Haas strings things together more often.
"I think just as a generality they need to just hook their good bits together, because at it's peak it was a pretty decent car that they came up with and they didn't always access it," said Hughes.
"And whether that was a function of the resources, or whether it's more to do with the driver performance or the consistencies brought about by the accidents and where the money was being spent, I don't know.
"At its peak, that car was capable of being in the hunt for best of the rest, but it could just as easily be on the back row of the grid. So I think consistency and performance is something that obviously will be concerning them."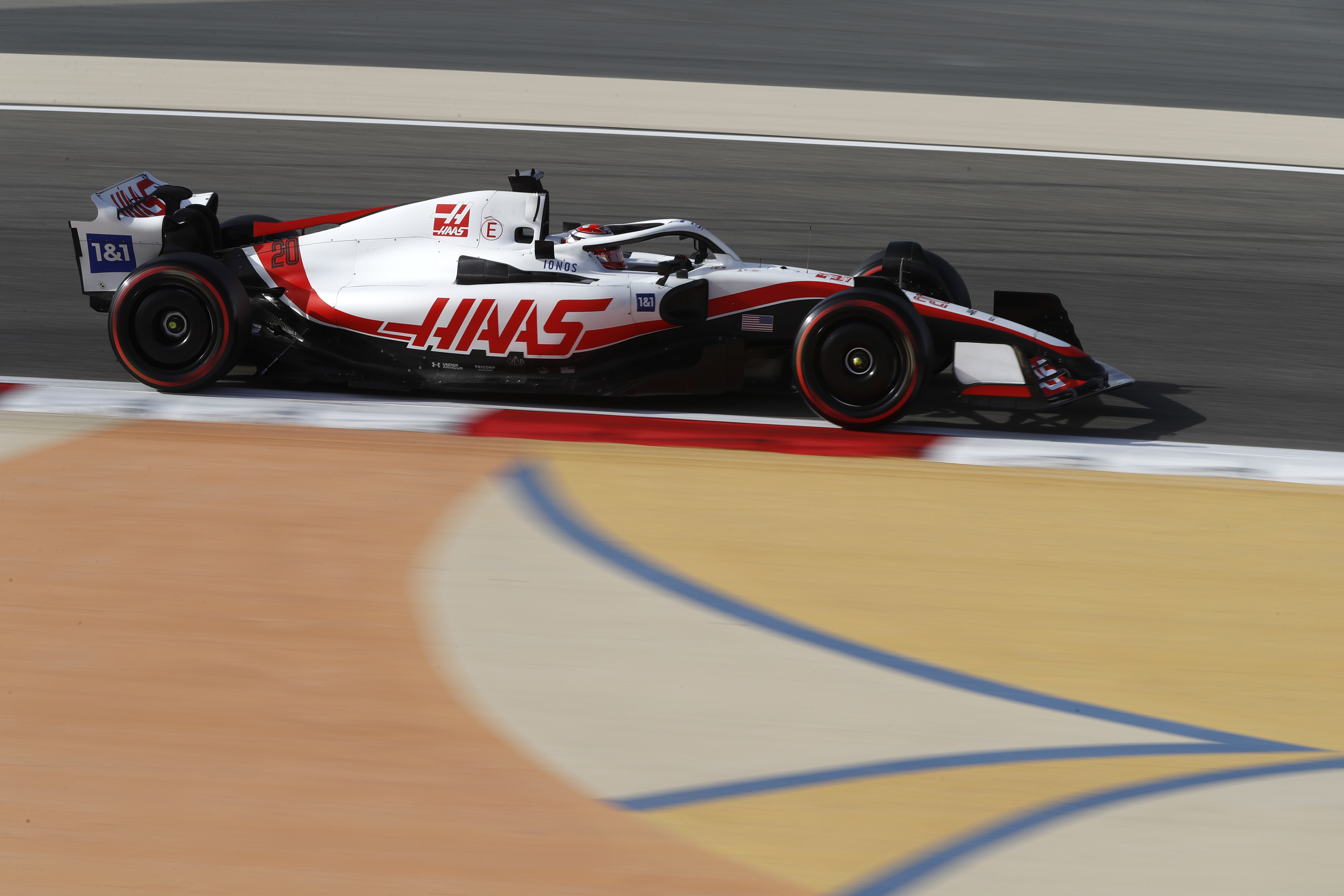 And The Race F1 Podcast host Edd Straw had reason to believe the trend of recent years won't necessarily carry over into 2023.
"They've got quite a good little technical operation that they've built up over the past few years under technical director Simone Resta, I've been quite impressed by some of the work they've done, so as that matures and evolves, there should be the opportunity to have a car that's not only performing but maybe a little bit more consistent as well providing they operate it well," said Straw.
"So I think Haas, people will tend to assume will be at the back, but I think they could be a pretty strong midfield force again this year.
"I'm not going to say they'll be fourth in the championship or anything, but I think last year wasn't the one-off, it's not going to slip back to the weird performance of 2021 [when Haas was a pointless 10th in the standings], there were some very specific circumstances for that."
Anderson remained circumspect about Haas's chances of sustaining performance across the 23-race season, but said bringing Nico Hulkenberg in to partner Magnussen should mean Haas comes out on the "wrong side of those tough calls, those marginal incidents" less often than with the promising but error-prone Schumacher in its line-up.
Hulkenberg's arrival "probably gives Kevin Magnussen a bit of a shot – some to get more out of [and] push Magnussen harder, get more out of him race-to-race, avoid some of those drop-offs", said Anderson.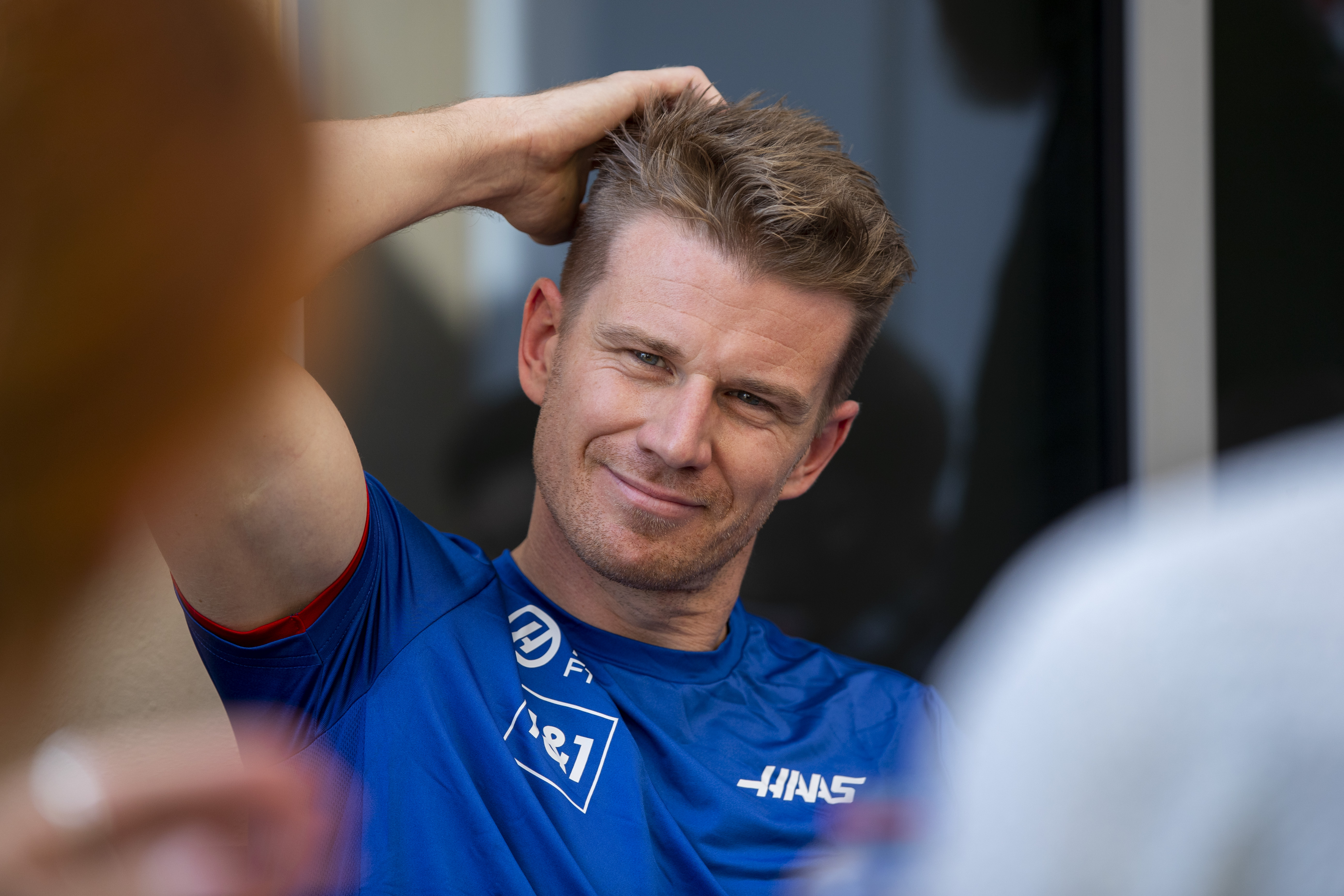 "And also, I always felt Hulkenberg was kind of held back a bit by the previous 'chewing gum' Pirelli tyre era of Formula 1, he couldn't attack maybe driving his most natural way [and] it was a shame he fell off the grid as Formula 1 was going about this current revolution and trying to produce cars drivers can attack more with," he added.
"So hopefully we'll see the best of Hulkenberg and that will push Magnussen on and Haas will be able to make the most of what they produce at the start of the year because I imagine the car will be quicker at the start than it is at the end."