Guenther Steiner is a good-natured guy with a sharp sense of humour - and, with results as disappointing as those posted by Haas recently, no doubt you need to be.
But when it comes to the topic of the FIA, and how it polices Formula 1, his tone of voice is much more pointed. The sense of humour is not lost exactly, but you can tell he's genuinely annoyed.
It was inevitable, given events of the past week, that as soon as F1's travelling circus rocked up in Las Vegas and Steiner faced the media for the first time, he would be asked about his team's failed petition for a right of review of track limits offences in October's US Grand Prix.
It seemed, on the face of it, almost a pointless exercise - given Haas offered nothing new the stewards hadn't already been aware of in making their original judgement.
At Austin, they admitted video footage (not including CCTV) indicated "possible track limit infringements" by Alex Albon's Williams at Turn 6, but decided "the evidence at hand is not sufficient to accurately and consistently conclude any breaches occurred".
Haas pointed to further breaches by other cars in its review petition, but this was rejected on the grounds those onboard videos were available at the time even though the stewards did not investigate those alleged breaches.
But the reconvened panel of stewards - including ex-F1 driver Derek Warwick - also described their "inability to properly enforce the current standard for track limits for all competitors completely unsatisfactory" and called for a rapid solution to be put in place for 2024.
This, as it turns out, is what Steiner says Haas was after all along.
Haas basically knew in submitting the petition to review it would be "difficult to make it stick", as Steiner put it, but the stewards publicly admitting "they're doing a bad job" policing track limits allowed Steiner to take full aim at what he clearly feels is FIA ineptitude in policing its own rule book.
"You know what they should have done - made sure that they had a CCTV camera on Turn 6 so I don't have to protest," he told reporters, with a clear edge to his voice.
"That is number 1. They [the FIA] should make sure they have the means in place to check their own regulation. Not me sitting at home, or Aston Martin, checking what they are doing.
"That is not the team's job. In half an hour [the elapsed time required for protests to be lodged after a race is classified], we didn't have the time to go through all that stuff because that is not our job, we are not the governing body, we are a race team, we pay somebody to do this job, the FIA."
Steiner makes a valid point here - you cannot have rules in place that you cannot enforce properly, otherwise they are effectively meaningless.
If certain corners on certain tracks require properly-angled CCTV cameras for track limits to be monitored correctly, that is a basic requirement that should be in place before the event commences.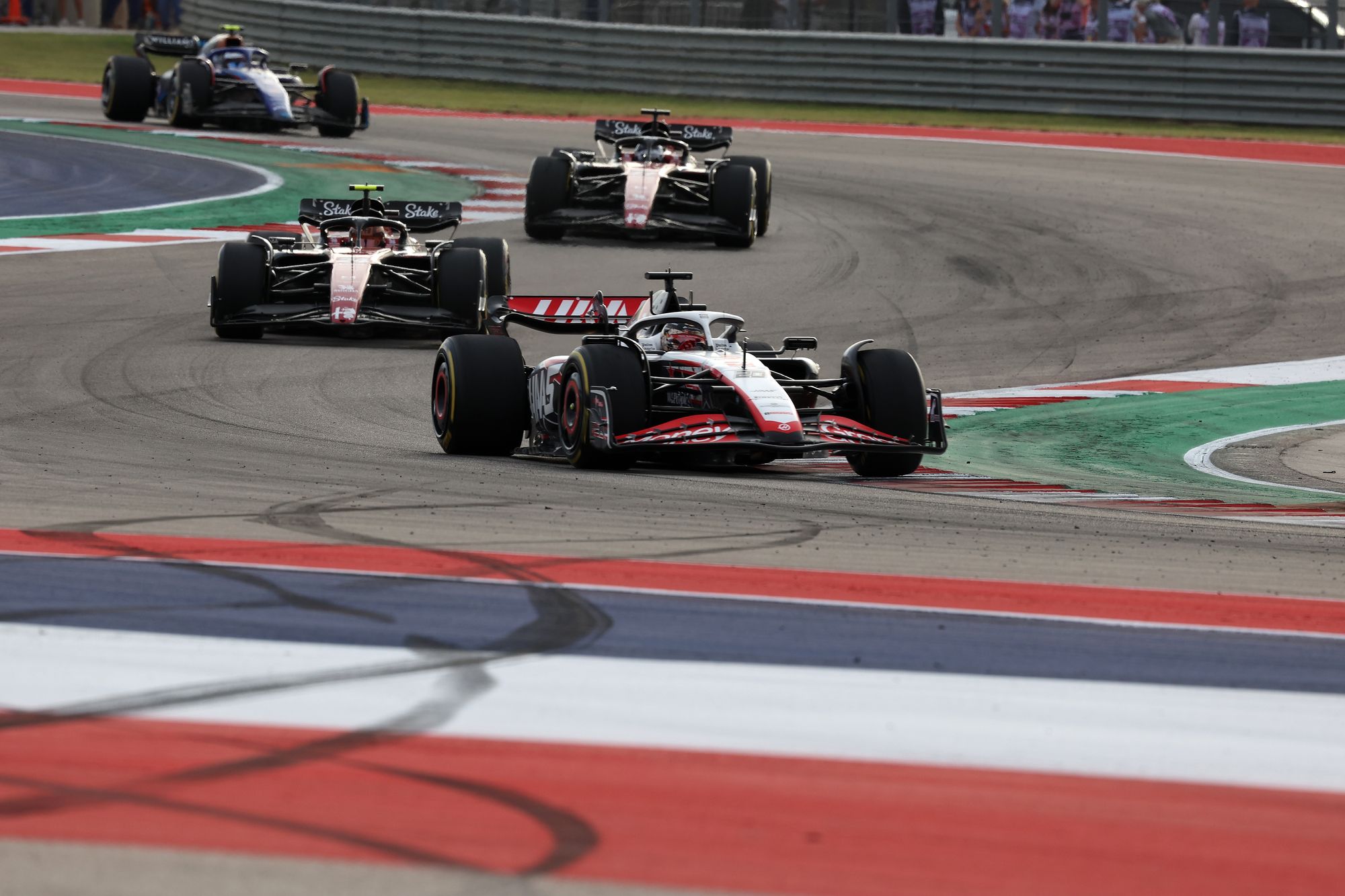 If the FIA wants to have a one-size-fits-all common approach to policing track limits in F1 then it absolutely needs to have the right tools and processes in place to do that job effectively.
This is not as simple as it sounds given every circuit is different, but if that approach is not realistic then the FIA needs to beware of setting the stewards up to fail.
Clearly there's a desire to move away from the variable targeted approach of the Charlie Whiting era, where only certain corners on certain circuits were focused on - and those track limits adjusted through the race weekend based on evidence of abuse or not - but consistency is difficult to achieve in an inconsistent environment.
So, the FIA either needs to relax its stance on track limits (unlikely) or come up with more robust methods of policing - whether that's better technology, more cameras, more judges, different physical limits to deter drivers in the first place, or a combination of all these things.
All that said, Steiner also admitted Haas basically abused the right of review process here to make a point.
He knew the chances of success were very limited, but also "a protest costs you a lot of money, a right of review costs very little - you need to be smart as well…"
If teams are prepared to waste time and money on this process just to draw attention to things that annoy them and exert public pressure on the rulemakers, clearly the bar to access this process has been set too low.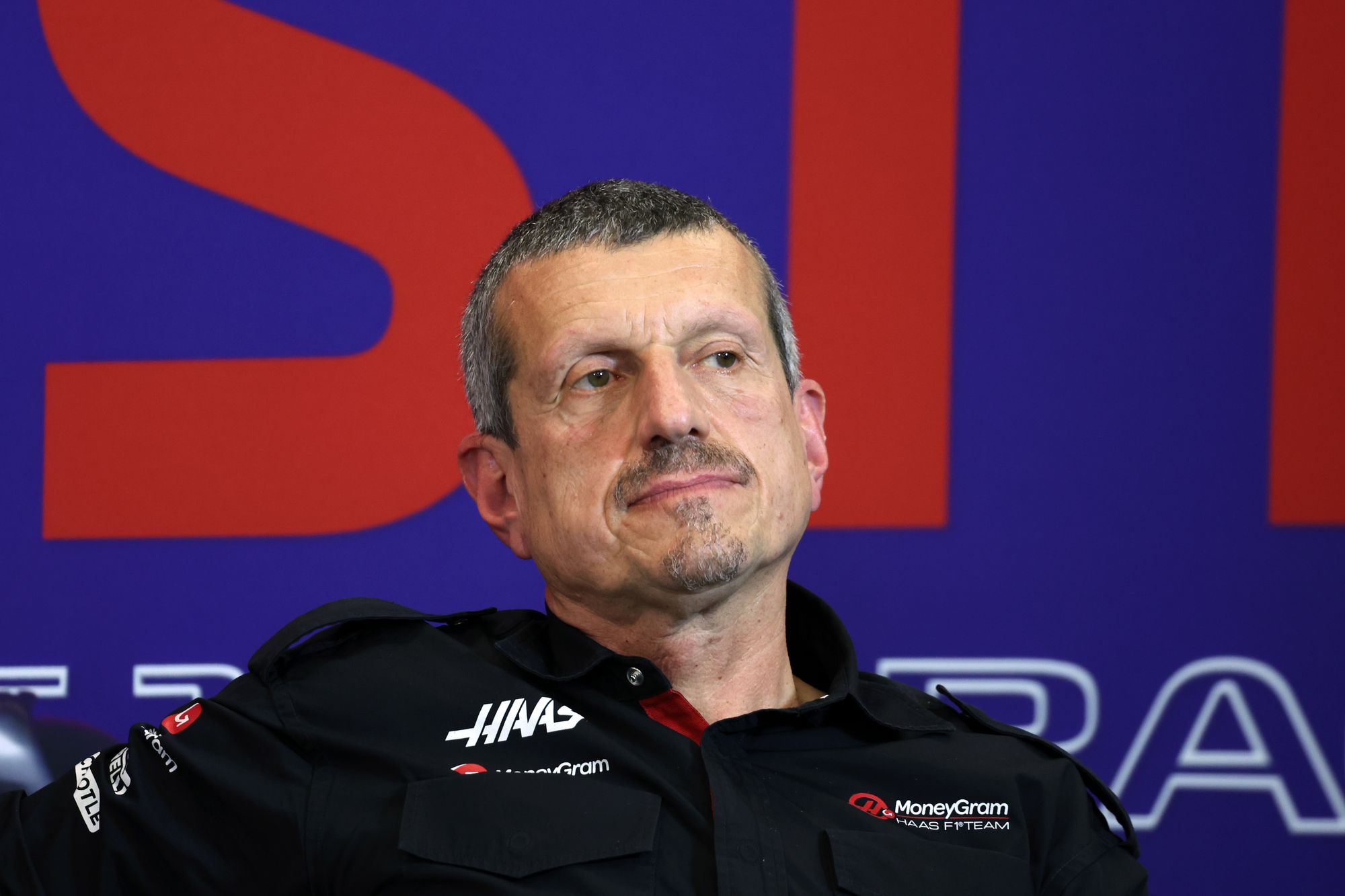 Sure, the bar to actually succeeding in triggering a review is high, hence so many failures (including this one), but getting a hearing in the first instance is clearly too easy given the lack of fresh evidence presented in this case.
Nevertheless, Steiner thinks the whole thing was "worth it for the whole of Formula 1" because Haas "are helping to develop Formula 1 rules".
He thinks if change is forthcoming for next year then Haas can claim credit for that. Maybe so, but maybe also this was just a needless exercise in emphasising a point that was already made and well-understood by the people who needed to know - basically, the FIA and F1's teams.
Steiner clearly feels what occurred at Austin was an injustice.
When asked if Haas got a fair hearing, he replied: "A fair hearing would be that they accept the right of review, and they could review it properly, but obviously they didn't want to go there, for obvious reasons, and that's it, you know? End of story.
"But as long as they move forward and get better for the future, it's already a win."
It's perhaps not clear what those "obvious reasons" really are. The truth is the review was unsuccessful because the submission didn't meet the criteria.
But Haas clearly feels, and with some justification, that at least five cars that finished ahead of Nico Hulkenberg and Kevin Magnussen at Austin - Lando Norris's McLaren (he admitted cutting the track), Sergio Perez's Red Bull (onboards indicated he did), Lance Stroll's Aston Martin (ditto), Albon's Williams (ditto) and that of his team-mate Logan Sargeant (ditto) - all abused track limits in an advantageous way that wasn't properly detected by the FIA and therefore went unpunished.
That obviously shouldn't happen.
It's still debatable whether a right of review bid was the best way to emphasise the point, but if track limits policing improves substantially next season then Haas will definitely feel it has won the war, even though this specific battle was always likely to end in defeat.