After a week of high mileage and plentiful surprises, here is the definitive guide to the storylines and themes of the opening 2020 pre-season Formula 1 test.
NAVIGATING THE GAMESMANSHIP
Looking beyond the lap times, Mercedes and Red Bull appear well refined after one week of testing but Ferrari has more to find. However, how much of what we're seeing is manipulated by smoke and mirrors?
As this fascinating insight from Mercedes told us, lessons can be drawn with "surprising accuracy" in testing. The longer testing runs, the better that accuracy gets because when the race runs start, there are fewer places to hide.
Mercedes is already working through its programme in relatively plain sight. It does not seem to be bluffing to any extreme degree. The car looks sorted, its race runs are good and the driver feedback is promising. And it got one over on its rivals early with the reveal of the DAS system that got everybody talking in week one.
But using what we can of Mercedes' techniques on what we've seen this week allows us to compensate for the gamesmanship that is afoot.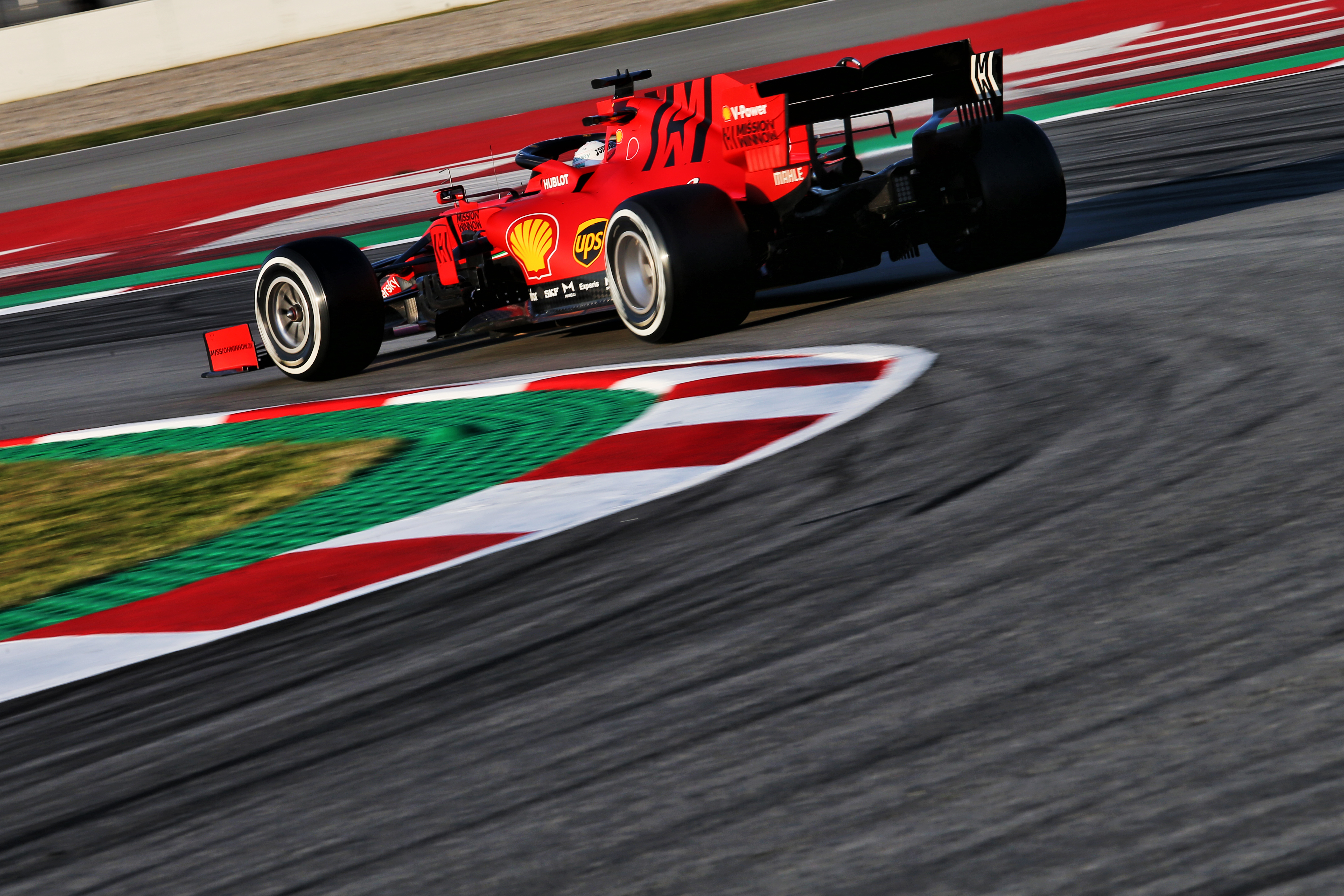 Red Bull is clearly holding back performance and is probably running higher fuel loads. It looks quietly confident and is keeping its cards close to its chest.
Ferrari's the interesting one because it was so badly burned last year. Obviously its car is not really down with the Haas and Williams. The question is how big a leap in performance is it set to make.
The suggestion is that there's a serious amount of lap time being held back on the engine side. When it finally launches into race runs next week its rivals will start to see if that's true by monitoring speed and acceleration traces from GPS data to look for changes in engine power.
That will "dramatically" narrow the error rate in how rival teams estimate Ferrari's performance, and manipulating the narrative will get harder. – Scott Mitchell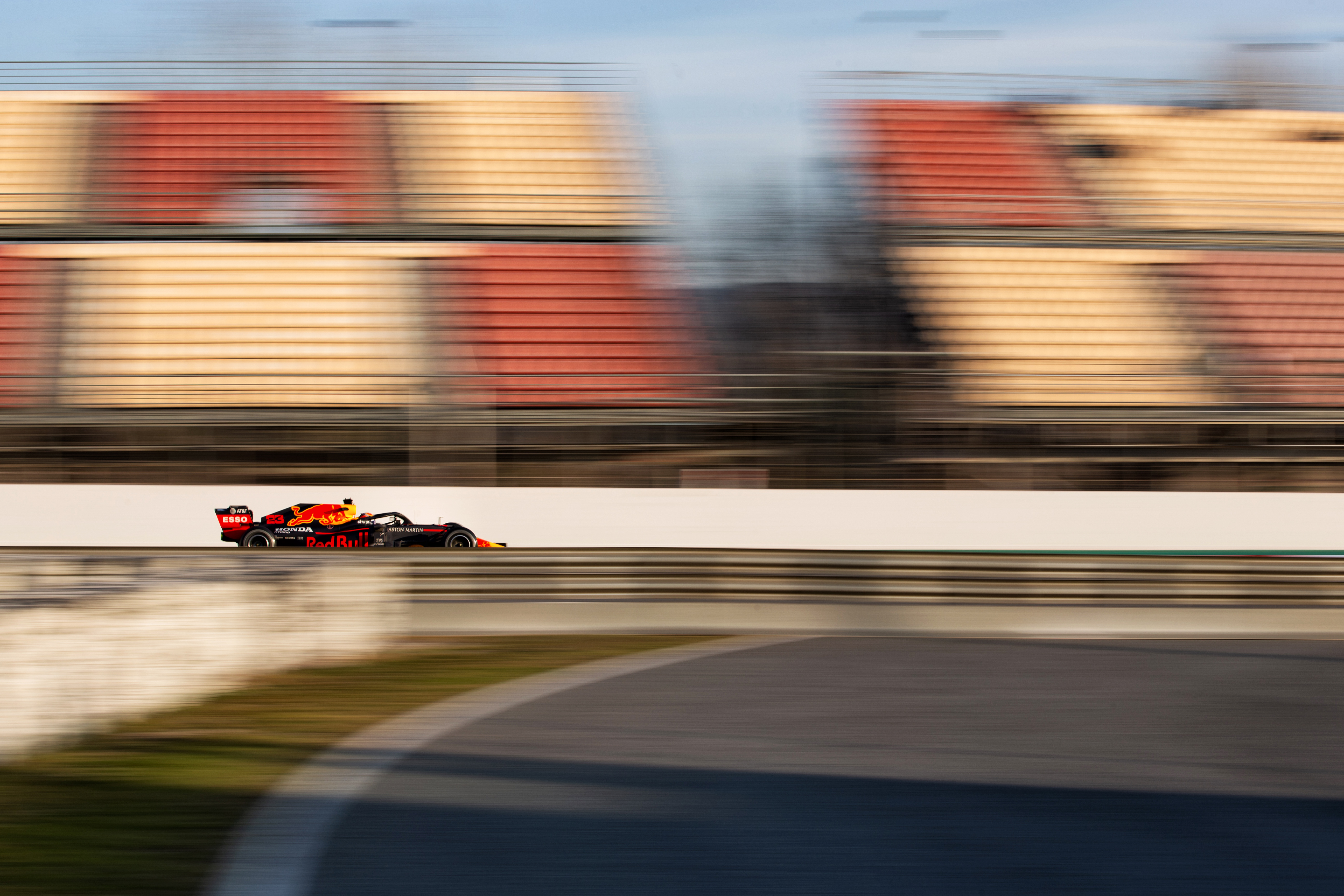 IN THE MEANTIME, RED BULL LOOKS MEGA
If I walk around the Mercedes and Red Bull cars in detail, they make sense. They are logical pieces of kit, plus a whole lot more. I'm very, very impressed with those cars and I think the competition is between those two teams.
If I was to pick a car that looks on track like it's pretty good, not based on lap times, it's the Red Bull. Through Turns 1, 2 and 3 it is superb. I went down there to watch when there were five or six cars on track and they are all on their own programmes and the Red Bull arrived and I though 'wow, that was mega'.
The lap time isn't there, so is Red Bull sandbagging? Probably. But it looked fantastic. It was total commitment and total responsiveness. Everything the driver asked for, the car did it. And that's what you want.
I've always found that you know within 10 laps where you are. You cannot slow down a quick car, it just flows. A driver just flows with it and bish, bash, bosh there's a lap time there.
I haven't seen that from Ferrari. That Red Bull behaviour was what you saw from Ferrari in testing last year, it never went slow. – Gary Anderson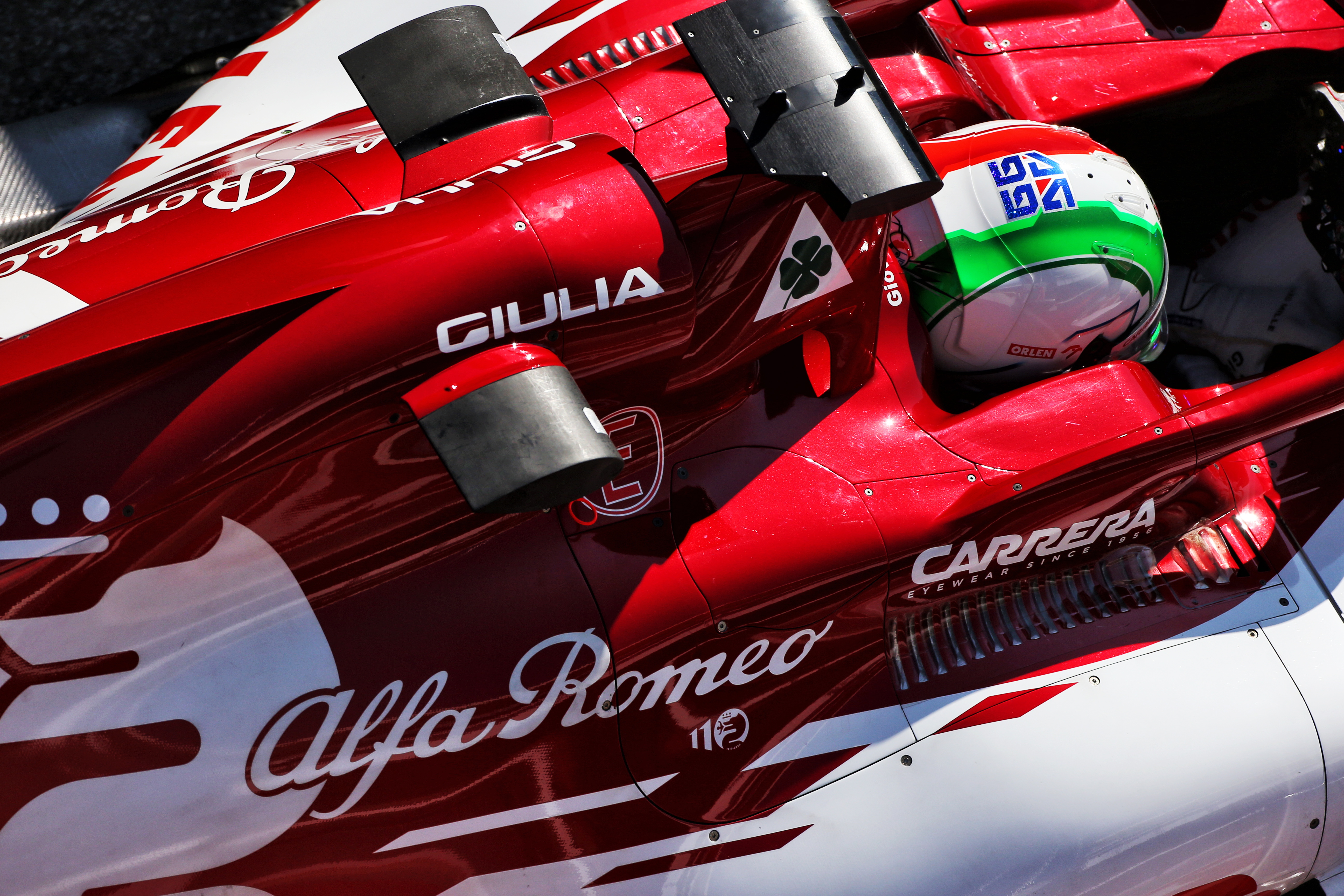 TEAMS ARE MORE EFFICIENT THAN EVER…
Faced with a 25% reduction in running thanks to the cut from eight pre-season days to just six this year, teams have to cram their preparations in less time than ever this year.
Despite the tyre restrictions being the same (effectively 10 sets a day, with the ability to carry over five sets from the first to the second test), that didn't add up to a 25% reduction in running over the first half of testing.
The 10 teams logged a combined total of 3941 laps over the first three days of running, which amounts to only a 10.3% reduction from that of the first four days of running last year. Even if you disregard Williams, which only managed 88 laps last year thanks to its shambolic start, the reduction is just 16%.
As well as Williams, Racing Point managed to complete more laps in the first half of 2020 testing than it did last year. It completed 123 more laps, underlining how much better-prepared the team is for this season.
There were only five red flags during the three days of running – one each for Alfa Romeo, Haas, Ferrari, Williams and Renault – as reliability proved to be better-than-ever for this stage of the season.
Laps completed (2020 appears on the left, 2019 on the right)
Mercedes           494       610
Red Bull             471        604
Alfa Romeo      424       507
McLaren           423       445
AlphaTauri       384      482
Renault             380      482
Racing Point    371       248
Ferrari               354      598
Williams           324      88
Haas                  316      384
– Edd Straw

…DESPITE SETBACKS FOR THE THREE BIG TEAMS
A colossal amount of running on the first day of testing led to suggestions that even this reduction to six days at Barcelona leaves teams with too much time. They did, after all, seem so prepared.
But the fact that Mercedes, Red Bull and Ferrari all hit trouble over the first week proves that no amount of on-track activity is too much.
Mercedes had an electrical problem (and its customer team Williams also had an engine issue), Red Bull needed an engine change after Honda spotted a data anomaly on the dyno back at Sakura, Ferrari also changed an engine after an undiagnosed problem on the final morning.
These might all prove to be little glitches: the cliched 'two-quid piece' breaking and causing a bigger consequence. And it's worth noting that neither of those teams lost a dramatic amount of mileage as a result. Mercedes was close to 200 laps for the day when Valtteri Bottas was brought into the pits, Alex Albon hit 134 laps and Sebastian Vettel at least reached a ton when he returned to the circuit.
But these are setbacks nonetheless and it proves that none of the big three are infallible. Stable regulations do not mean the big players have taken their foot off the throttle. The stakes are high and the competition is more intense than ever.
For a more specific look at each of these teams' respective weeks, you should read Edd Straw's verdict on the 10 contenders later on Saturday. -SM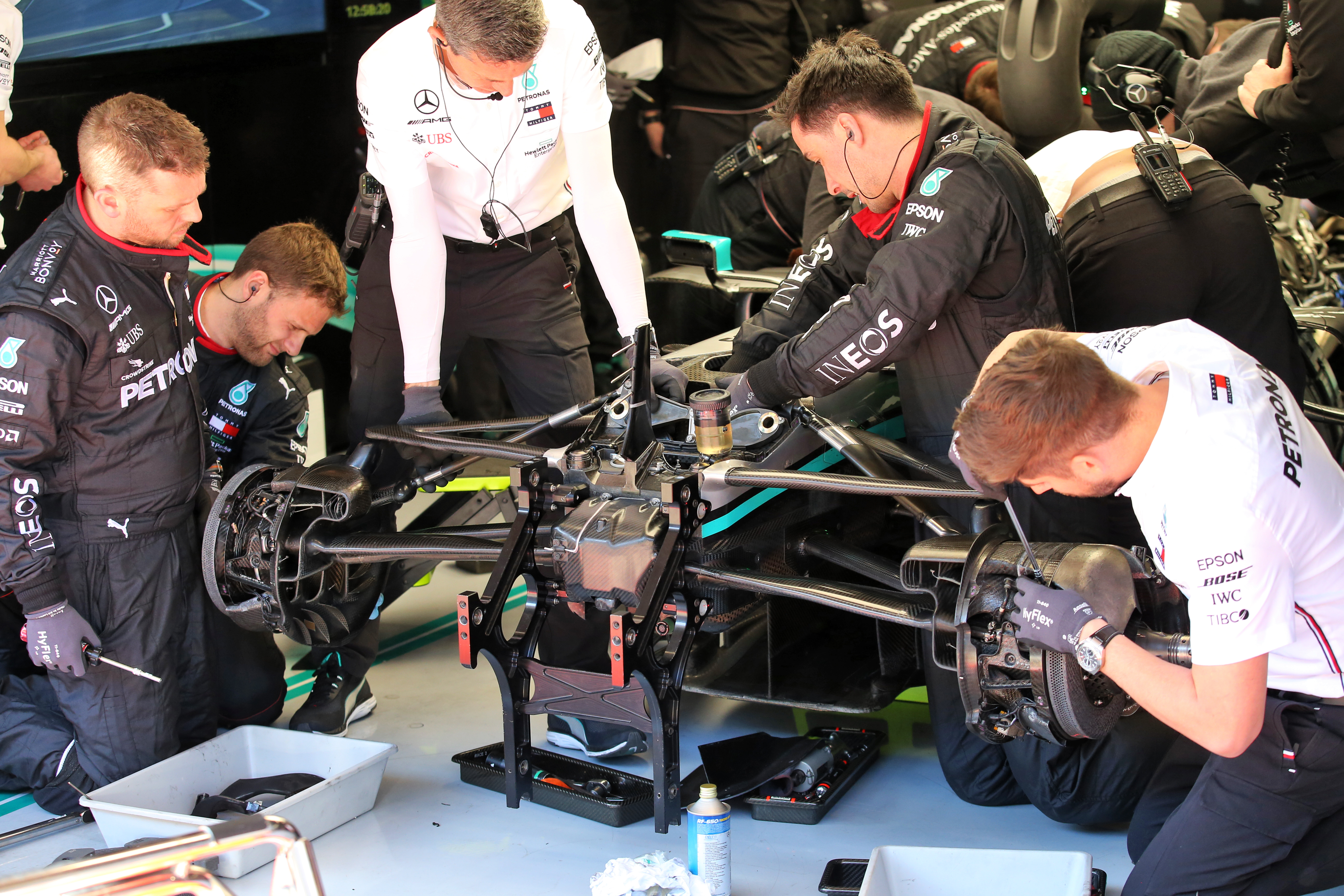 DAS: F1 TESTING SHOW-STOPPER
Rivals were left wide-eyed on day two of this week's running when onboard footage of Lewis Hamilton's car showed the six-time world champion pulling the steering wheel back at the start of a straight and then pushing it back into the normal position before entering the next braking zone.
Mercedes' dual axis steering system (DAS) brings the front wheels, which usually track slightly outwards for better cornering performance, more parallel on the straights. In theory that has the dual effect of cooling the tyres slightly and giving the car a fraction more slipperiness in a straightline.
Unsurprisingly, its legality was immediately scrutinised. Ferrari and Renault indicated that the FIA's rules about parc ferme conditions may be the key point of contention.
The FIA's sporting regulations state that teams must supply a suspension set-up sheet for its cars before qualifying begins. According to Mercedes' rivals, whether the influence the DAS has on the front wheels related to a steering or suspension set-up could be the key detail here.
But so far it appears to be considered legal and safe, and Ferrari has indicated it would accept the FIA saying it can stay. It will be fascinating to see if it is used in Australia, if anyone protests, or anyone tries to copy.
Looking further ahead, it appears the DAS will be a one-season wonder. The FIA's 2021 rulebook already has an additional paragraph in the technical regulations relating to steering that seems to outlaw such a device.
Mercedes technical director James Allison said he had no major fears about the device's legality because it has been discussed with the FIA for some time.
Those discussions may well be why the 2021 rules have been tweaked so specifically. -SM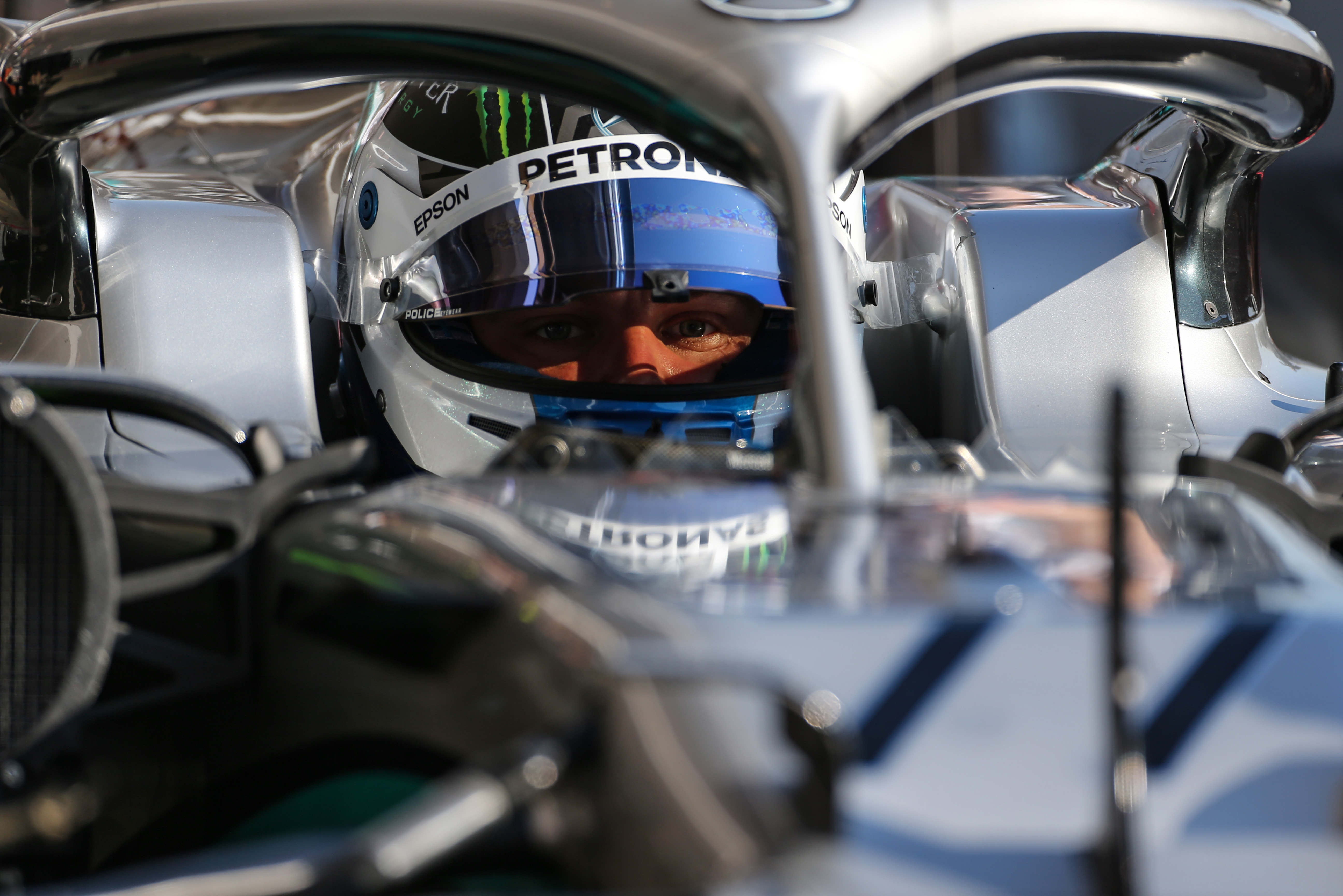 2020 MONSTERS WILL NOT BE BEATEN FOR YEARS
It's an inexact science comparing last year's Barcelona test times to this year's but given the times we have already seen, there seems little doubt that Bottas's 2019 pole position time of 1m15.406s will be bettered by the end of testing.
Regardless of the unchanged regulations and tyres, the teams are forever finding performance. It's quite conceivable that the sleek new Mercedes W11 is around 1s faster than its predecessor around this track. As such, given that the radically new 2021 regulations are expected to result in cars between 5-6s per lap slower, the class of 2020 look set to be the fastest F1 cars we'll see into the foreseeable future.
Highly prescriptive aerodynamic regulations for 2021-on define the bodywork much more tightly than is currently the case. This has been done in the interests of giving the car a friendly wake to the car behind so that they might more easily be able to race closely.
However, those body and wing profiles by definition will be producing considerably less downforce than the current cars, even though that has not been the primary intention.
Although Ross Brawn believes that by the time the teams have had a chance to work on them, the 2021 cars will only be around 3s per lap slower, the consensus among the teams currently is that it could be more like 5-6s.
The major limiting performance factor as things stand is that the front wing cannot generate anything like enough downforce to give the car a balance that would allow it to use the rear downforce created by the underfloor and rear wing.
It is always possible that one or more teams finds a breakthrough loophole that will allow it to overcome that major performance obstacle but even if they do, Brawn has strongly suggested such loopholes will be quickly closed up.
There is then the complicating factor of the budget caps in force from '21. If a team's first iteration of bodywork proves slow, a major corrective development programme could conceivably take it beyond the regulation budget threshold. Such headaches for the teams, Liberty and the FIA lie in the future – but the near-future.
In the meantime, the current monsters of downforce look set to obliterate existing lap records and leave them indelibly stamped in the history books for many years to come. – Mark Hughes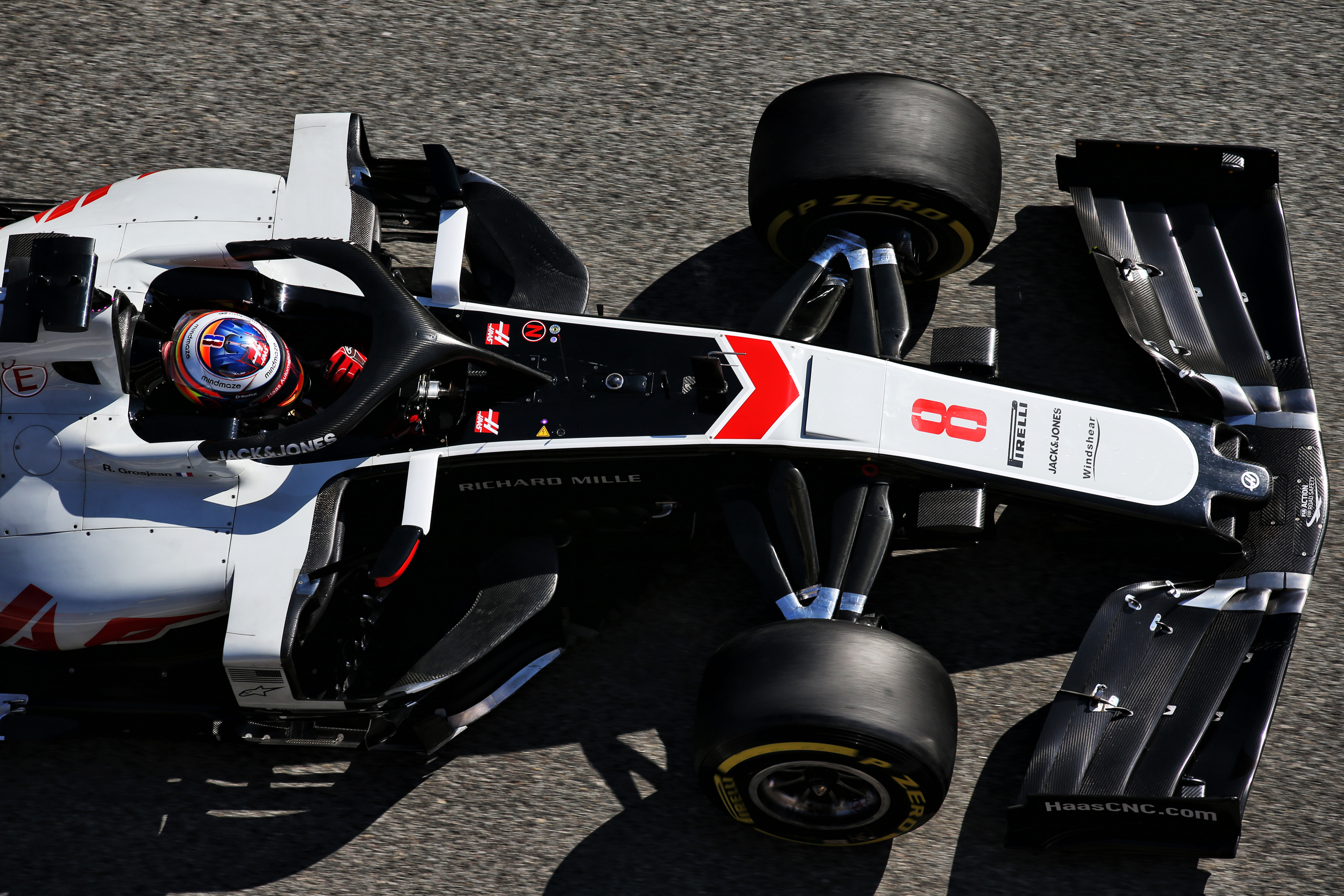 EVERYONE CAN WIN THE MIDFIELD BATTLE
Obviously, only one team can finish fourth in the constructors' championship and be crowned king of the midfield, but right now there's a clutch of teams with the means, opportunity and objectives – stated or otherwise – of being at the top of that pile. Assuming, of course, Ferrari doesn't get sucked into that battle, which would be a surprise.
Racing Point has set its sights on fourth place, and a better fourth place than it has managed before. Considering how strong its 2017 season was, that's the loftiest possible goal for a team in its current position. McLaren, too, will be gunning for the same after its strong season last year.
Renault is playing it coy and downplaying expectations having been bitten last year, but given the pressure to succeed you can be sure that internally fourth place is the target in mind. It has the resources and the driver line-up to deliver on that, and it has taken an aggressive approach with the transformed front-end concept of its car as it tackles the limitations of last year's machine.
Then there's AlphaTauri, which team principal Franz Tost has emphatically said is gunning for fifth place. This would be its best-ever season, and while it was only six points behind Renault last year fifth is a lofty goal for a team of its size, even with Red Bull assistance.
So that's four teams that need to be squeezed into two positions. On top of that, there's also a Haas team that was fourth fastest in 2018 and spent the test conducting rigorous tests for hint of the aerodynamic problem that ruined last season. So if it has solved that problem, it could also be in the mix.
Then there's upwardly-mobile Alfa Romeo, which actually set the best outright lap time of the midfield pack in the test (for what that's worth).
It's hard to throw Williams into that mix, but its car is a significant step forward and while it's likely to be around the lower reaches of that pack it can at least aspire to be in the mix and going racing.
There's going to be some big winners – and big losers – in this part of the field in 2020. And the margins could prove to be tiny. – ES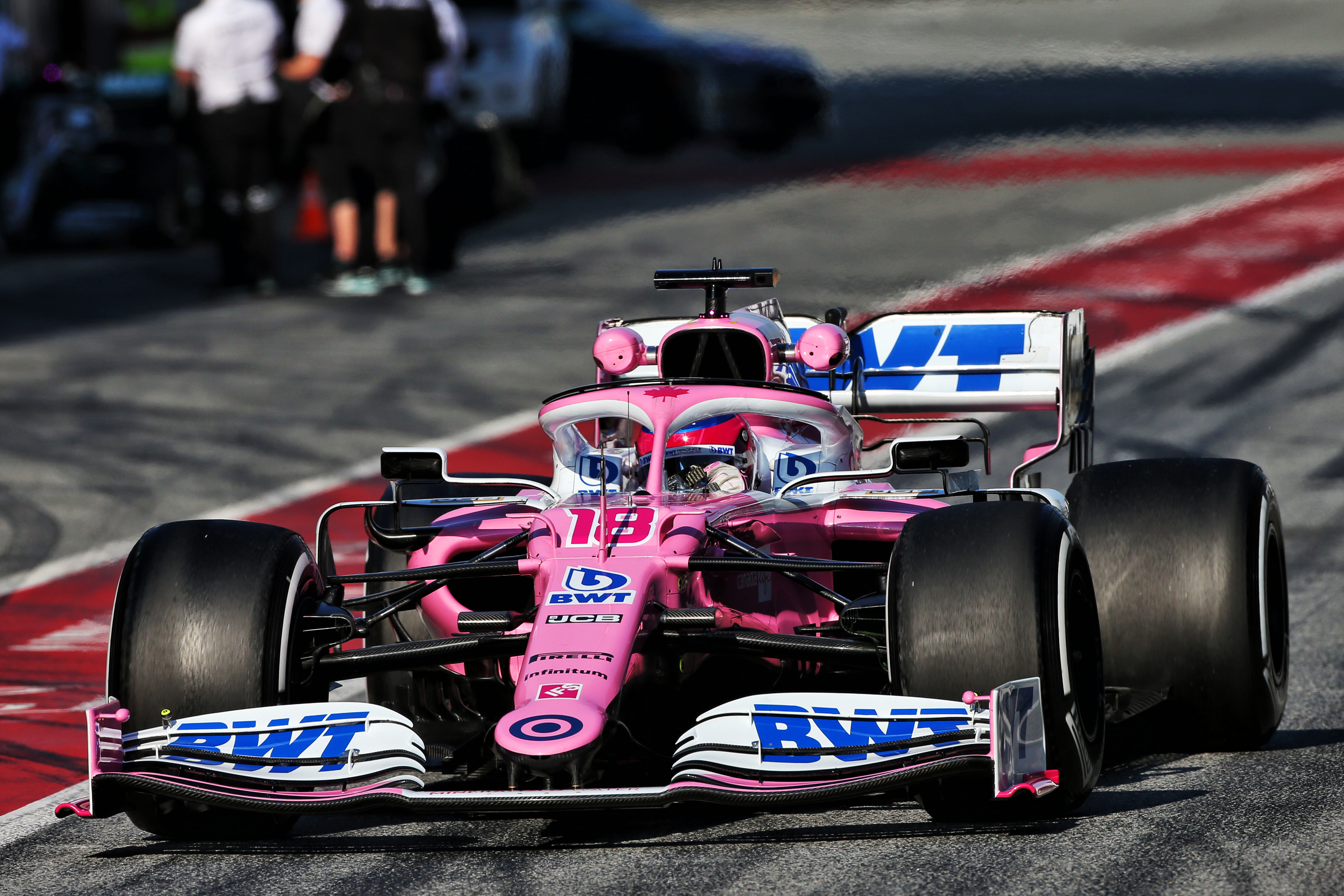 CLONING REACHES A NEW LEVEL
The 'Pink Mercedes' that was revealed on the first day of testing put Racing Point in the spotlight as people accused it of copying last year's W10. Which is exactly what it did, and Racing Point is proud of it.
Racing Point (mainly in its former guise of Force India) has been among the fiercest critics of how closely Haas replicated Ferrari designs, over the last two years in particular. But that was based on an unproven belief that Haas/Ferrari might be sharing data, which is not allowed.
What Racing Point says it has done with Mercedes is looked at what last year's title-winning W10 had on the surface and committing its own resources to tearing up the higher-rake concept it has persevered with for years in order to try to replicate Mercedes' design.
Previously, Racing Point was trying to align the development of its own concept with physical architecture from Mercedes (the gearbox and therefore rear suspension pick-up points) that was designed around another philosophy. Force India could not just throw its own work out the window before because it was always cash-strapped. As Racing Point it has more resource, so it has been able to pursue the Mercedes direction.
Alliances between big F1 teams and their smaller rivals have become more commonplace in recent years, but in different ways. Red Bull/Toro Rosso (now AlphaTauri) was through ownership. Ferrari/Haas was through listed parts and an engine supply. Mercedes/Racing Point was previously through the gearbox and some suspension components.
This has been a sensible approach while F1 costs are so high. A combination of success with the concept, increased resource and other circumstances (e.g. Red Bull/Toro Rosso using the same engine again) has then helped make it more prominent.
So some people think F1 is experiencing the attack of the clones when in reality, it's just good sense. – SM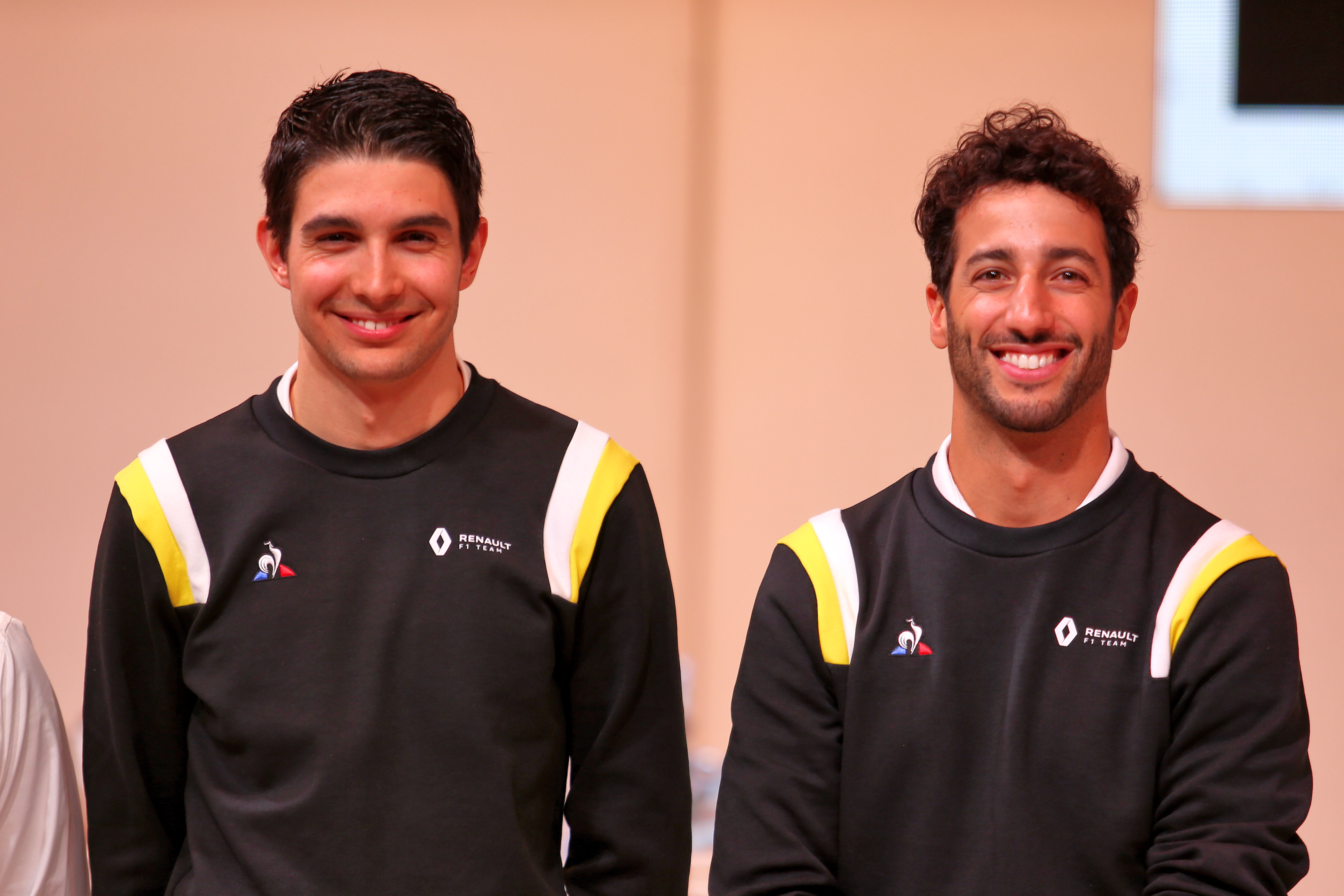 RENAULT'S DRIVER LINE-UP WORKS…FOR NOW
The arrival of the highly-rated and rapid Esteban Ocon at Renault to partner established team leader Daniel Ricciardo makes for a combustible partnership. The battle for supremacy within the team has rightly been talked up as one of the potential big rivalries of the season.
But during their first three days as team-mates on track, there was also evidence that the duo also have the potential to work very effectively as a pair. While all drivers want broadly the same characteristics from a car, they have similar classical, smooth driving styles that should ensure the team isn't chasing different balances for both.
"We are pushing in the same direction as Daniel, which is good because we have the same comments," said Ocon after his running was complete.
"It's early days, so we have to see how Daniel drives but so far from the first data it looks very comparable, I have to say. There are a few different things that we do, which is normal, but I look forward to seeing more of his driving, more of what he does, more of how he works.
"He's experienced and it's very important to me, especially at this time of year, to learn against him."
As ever in F1, the question is whether the compatibility and underlying desire of each to assert themselves over the other proves to be a driving force for the team or counter-productive. Right now, it's the former, but it always was going to be in the 'honeymoon' period.
Whatever happens, Renault has got an outstanding driver line-up. – ES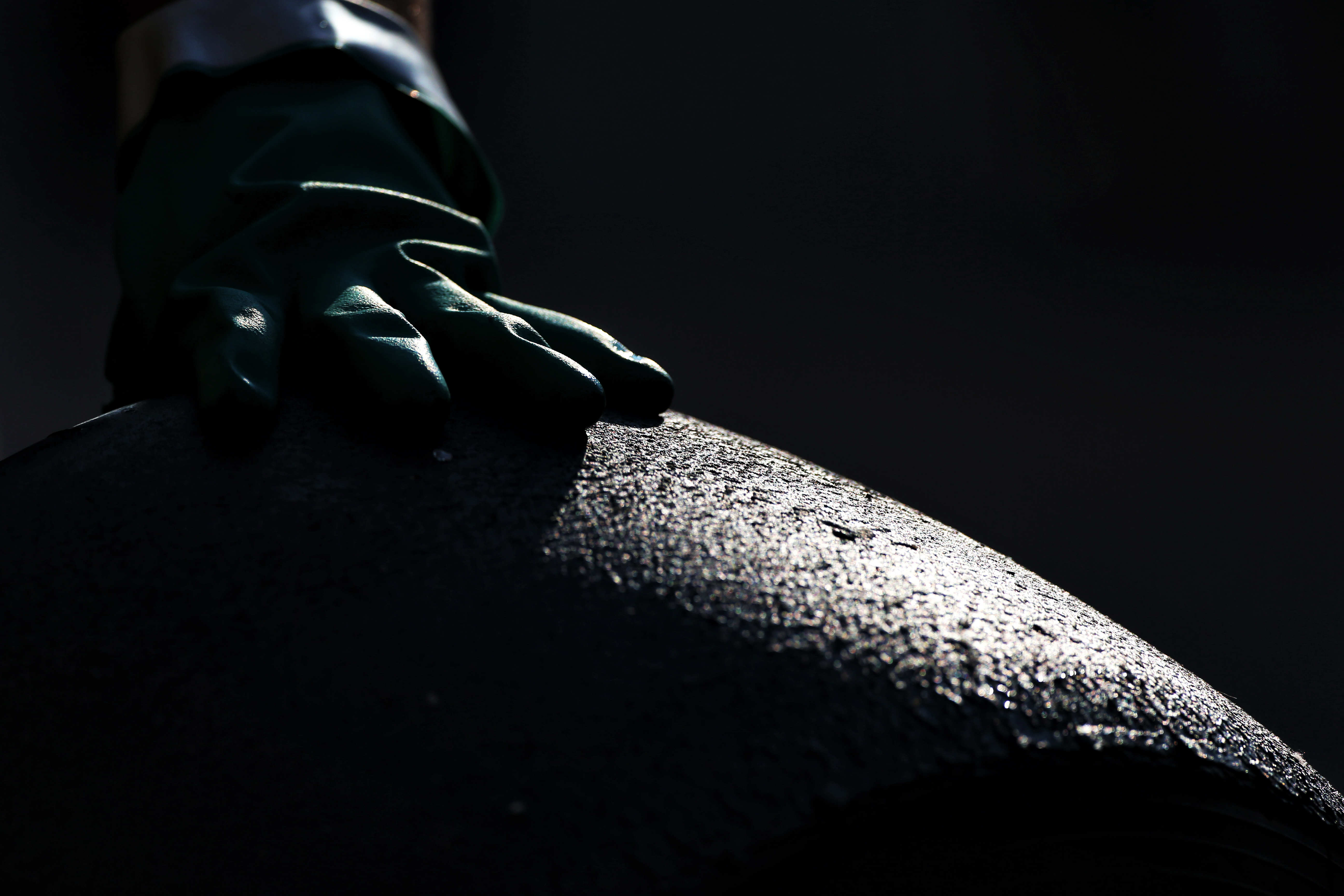 PIRELLI HAS A NEW 2020 TYRE AFTER ALL
One of the late controversies of last season was all the development work Pirelli did for its 2020 tyres being binned because teams wanted to continue with the 2019 compounds.
In reality, the research of last season will be applied as Pirelli continues its as-yet unsuccessful bid to create a tyre that satisfies the F1 paddock. But it did mean that the tyres were a known quantity at the start of testing for once.
Pirelli has not just abandoned 2020, though. It has a new tyre for this year after all.
Next week, Pirelli will bring a prototype front tyre that could be used at the revived Dutch Grand Prix if Zandvoort's aggressive new banked final corner is too much for the current spec of tyre with higher tyre pressures. Teams will have two sets of the C2 compound to use although only the front is different.
"I don't want to hear comments like 'ah, panic, panic'," says Pirelli F1 boss Mario Isola. "There is no panic.
"It is part of a serious and professional process where we need to be ready.
"I'm sure that finally we will go with the normal tyres with appropriate prescriptions but we prefer also to test the drivability of a different construction." – SM