Mercedes has offered a fascinating insight into the techniques it uses to judge the competitive order during Formula 1 testing.
The six-time double world championship winning team topped the opening week of testing at Barcelona, while its main rival from 2019 Ferrari was 2.4 seconds off the pace.
However, that deficit and Sebastian Vettel's 14th place in the order after three days of running are indicative of the kind of unrepresentative picture that lap times alone paint in pre-season.
Mercedes says that after three days of testing there is some certainty over declaring the lower levels of a team's performance but the question mark is bigger over a team's unknown potential.
"No-one wants the egg on their face of claiming that they are faster than another team, because they can never know for certain what was hidden or what is coming next," says the team, before hinting at a potential Red Bull upgrade or Ferrari turning up to a higher engine mode in week two.
The Race's technical expert Gary Anderson has already outlined the variables – including fuel load, tyres and engine modes – that impact the order and how even manipulating one of those factors can quickly change the picture.
Mercedes has given its own take on what can be read into the first week of testing, as long as due care and caution are applied.
It says that, with the right methodology, lessons can be drawn with "surprising accuracy".
Through the experience of the race team and the personnel involved Mercedes has a powerful arsenal at its disposal, including being able to estimate how much fuel will be burnt per lap, how that translates into lap time, how tyre performance will drop off, to varying degrees of accuracy.
Mercedes broadly groups fuel loads into three levels: "A lower fuel load for performance, a medium fuel load for the bulk of their work, and full tanks for their race simulations."
It says that teams develop habits for how they conduct this work, which means the longer teams are around for the more their rivals can assume with reasonable confidence that is how they will be running this year.
However, this requires the various elements to be pooled together. If a team relied simply on one factor, like fuel load, then it is guesswork.
Mercedes says that as it acquires data it starts counting laps, working on a basis of around 1.7kg of fuel consumed a lap.
For example, a 10-lap run means a minimum of 17kg of fuel – but, Mercedes says, "teams do not like to run down to fumes in normal testing, so it is more likely that there was at least 27kg of fuel in the car".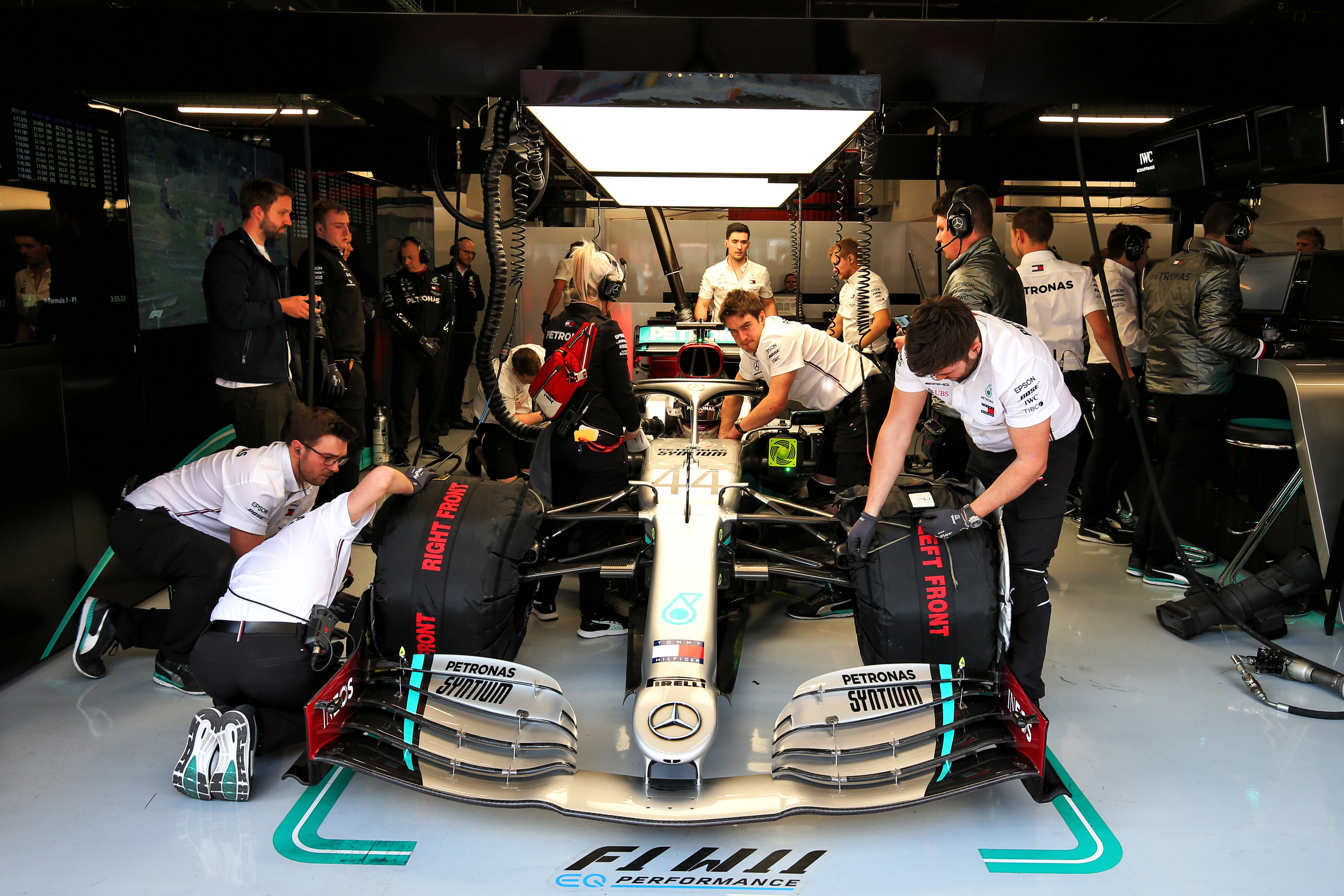 Mercedes adds it then consolidates that extra data against its original assumption against a given team. For example, one that "normally runs 50kg for general testing, we will adjust our initial guess to say that the car was likely to have somewhere between 27kg and 50kg".
The more running a team does, the more accurate the estimate gets. It then gets easier to spot, or "tentatively conclude", when a team switches to a lower fuel load in pursuit of performance.
Unsurprisingly, Mercedes says a race distance – which both Valtteri Bottas and Lewis Hamilton have already completed this week – is the most valuable data point.
With fuller fuel tanks and full stints on tyres, plus the monitoring of speed and acceleration traces from GPS data to look for changes in engine power, Mercedes says a race distance "dramatically" narrows the error in its estimates.
"This allows us to refine the pace estimates for each team, correcting for the mode usage in each run," Mercedes says.
With the data analysed from the three days so far, Mercedes expects the battle at the front to be tight at the season-opening Australian Grand Prix.
It also believes the midfield teams have closed in on the big three, and predicts a "considerable swing" to last year.
With that in mind, we can apply a few lessons to the timesheets from week one of testing.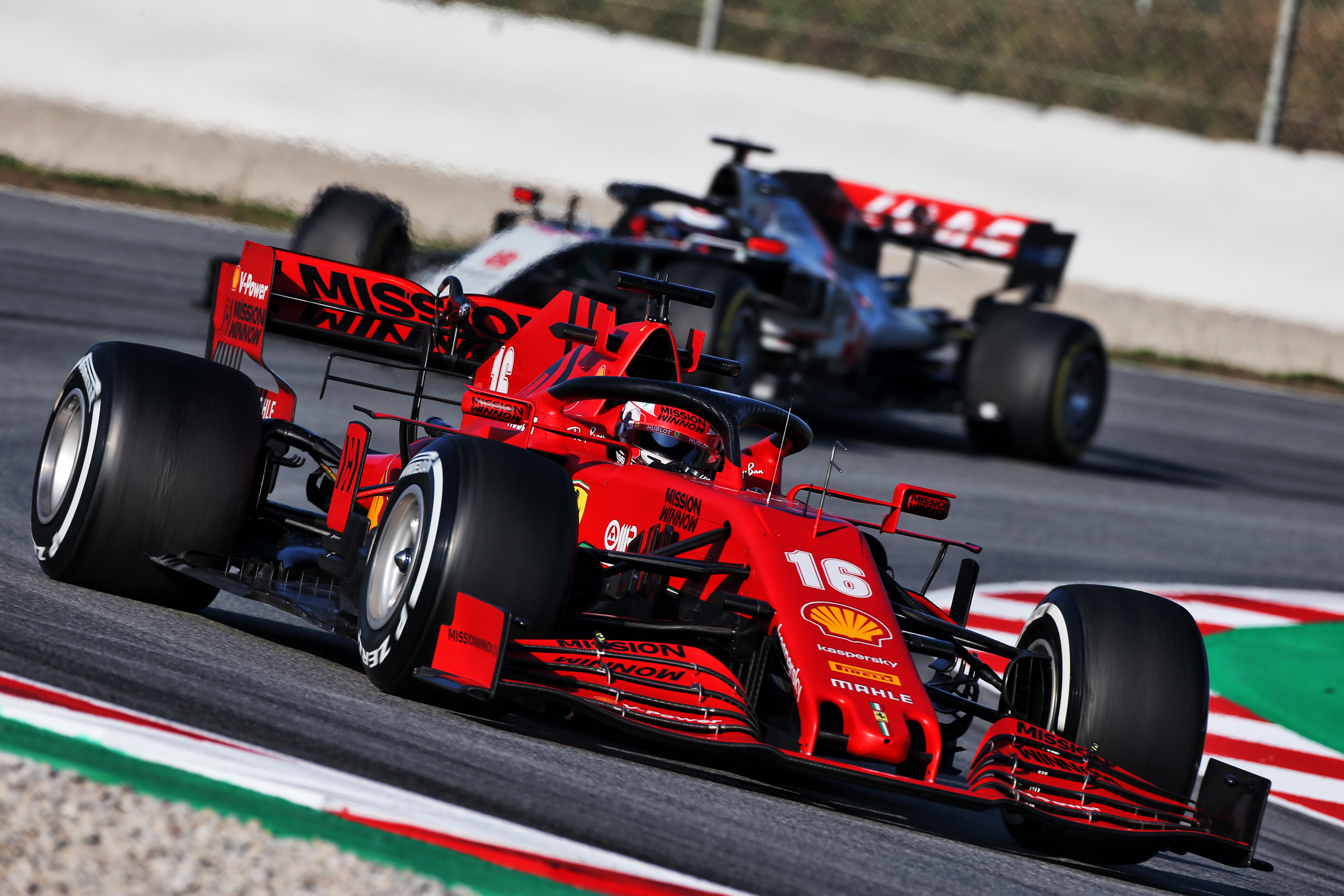 The anomaly, Ferrari, could be reasonably accurately assumed to be running a combination of high fuel loads and low engine modes – even if there is still work to be done with the car itself.
Similarly Red Bull, 1.8s off the pace, can be assumed to be holding more back.
And in the midfield, Racing Point's consistent low-1m17s might be considered to be representative of that car's average performance level, or at least not indicative of an out-and-out performance run.
Mercedes says there is a "goldmine" of information available from the data from testing already.
However, it warns those attempting to dive into drawing conclusions "to sift through them with care and caution until a clear picture begins to emerge".