Robert Kubica felt that he was racing in Formula 1 for the first time since his 2010 campaign with Renault on his unexpected return to action in the Dutch Grand Prix despite having contested a full season with Williams in 2019.
Alfa Romeo reserve driver Kubica was called up to replace Kimi Raikkonen on Saturday morning at Zandvoort after the Finn's positive COVID-19 test, meaning Kubica just had an hour of running in FP3 before diving into qualifying.
Kubica's 2010 season was his last in Formula 1 before his crash in the Ronde di Andora Rally in February the following year. He returned in 2019 with Williams for the team's competitive nadir and regularly said he didn't feel he was really racing in F1 because of the car's lack of pace. After all, he spent most of the season simply driving around at or near the back.
That season, Kubica did show his racing sharpness with some strong first-lap performances, and a memorable opportunistic overtake on team-mate George Russell after both had pitted in Mexico, but it was a frustrating return.
But despite his lack of preparation, he enjoyed several battles on his way to 15th at Zandvoort in his first F1 race outing for almost two years – passing Williams driver Nicholas Latifi at the start of the last lap, which he described as "a good reward".
This is despite it being a physical challenge given the circuit characteristics and the unexpected lack of interruptions to the race.
"Today, I felt for the first time since 2010 that I was actually racing in Formula 1," said Kubica after the race.
He added: "We were all thinking it would be a chaotic race with some interruptions, yellows and stuff like this, but [it was] the full 70 laps and it has been a tough one, also mentally," said Kubica.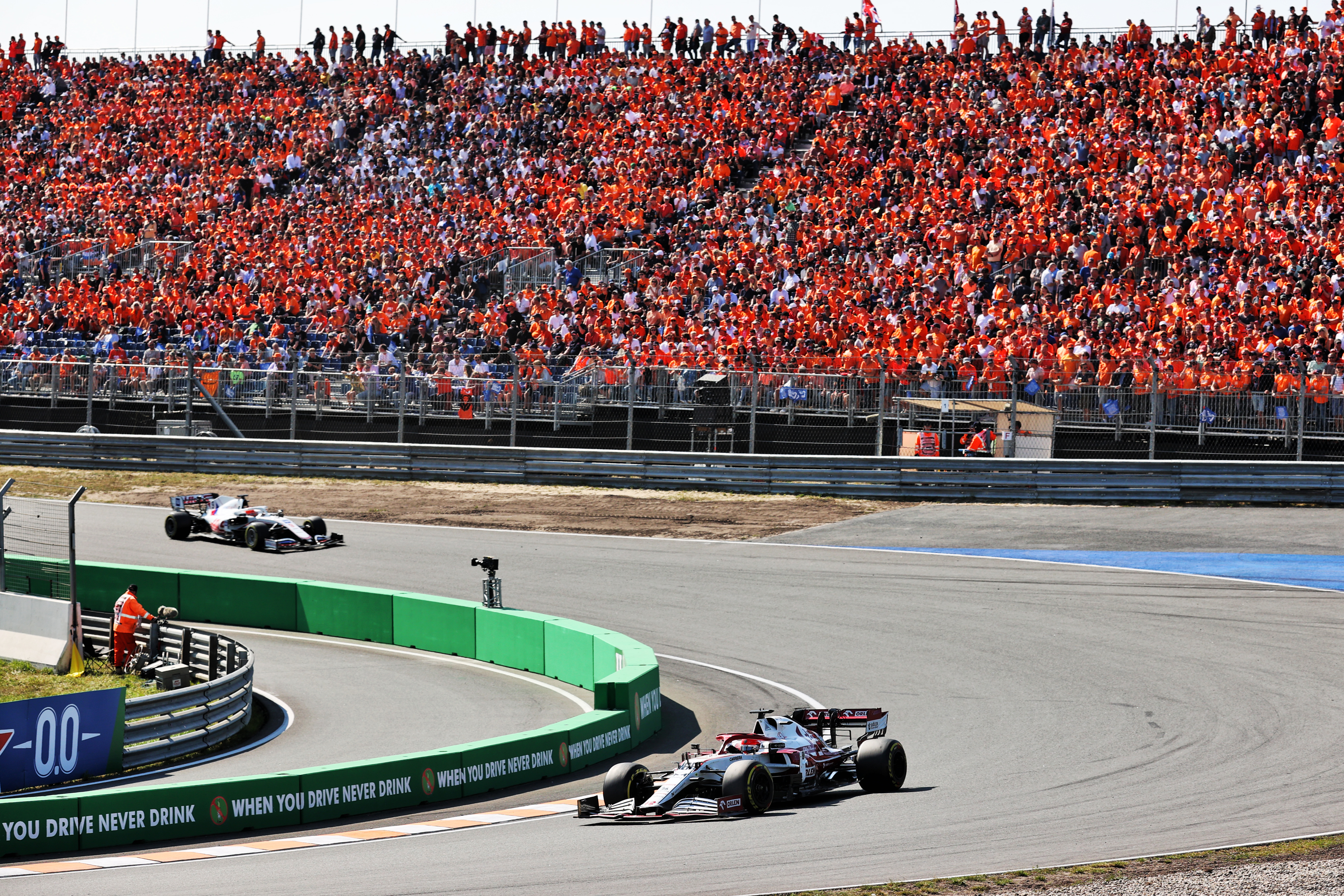 "There's so many things happening which you don't know. You don't know how the car will feel, you don't know how much grip you will lose, how the driveability will be. I never drove medium or hard tyres on this track.
"The last time I drove side by side or fighting with the other cars was 2019. But the reality is since 2010 I was on the F1 grid, but I was not really racing.
"Although we finished P15, I did have some nice fights with [Sebastian] Vettel, then in the last part of the race catching up [Nicholas] Latifi and managing to overtake him.
"Not easy, but satisfying".
Kubica had driven the Alfa Romeo C41 three times prior to Zandvoort with FP1 outings in Spain, Styria and Hungary, but thanks to the lack of preparation he said his call-up was "like giving a tennis racket to the player after two years and telling him to go and play a Wimbledon match".
It's still unclear whether or not Raikkonen will return for this weekend's Italian Grand Prix at Monza, but Kubica will continue in the seat should Raikkonen still be unavailable.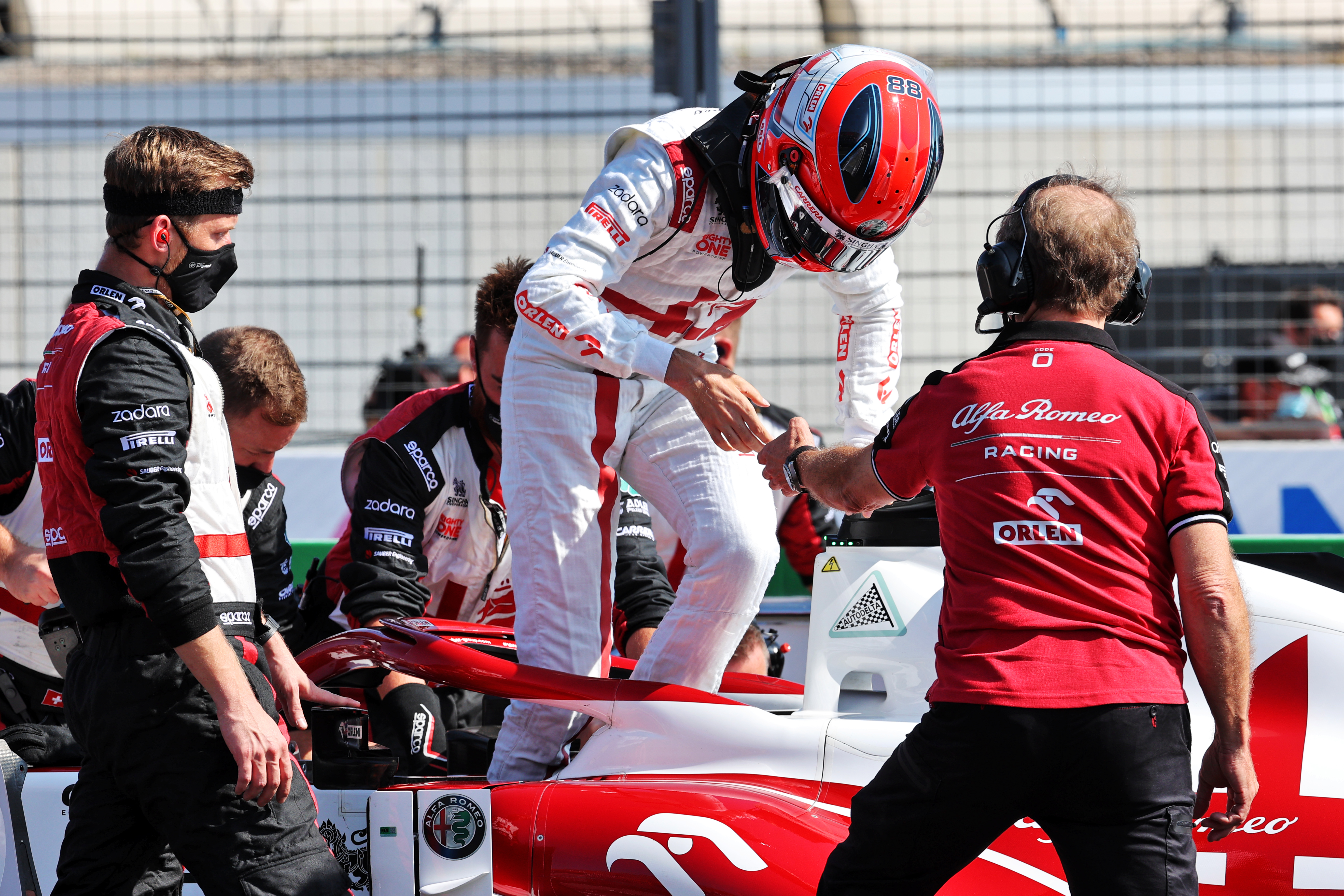 The experience of Zandvoort will stand him in good stead for Monza should he have the opportunity for a second outing, but Kubica feels that the sprint-qualifying format will work against him.
"I will be much better prepared considering that I was zero prepared," said Kubica.
"But it is a bit unlucky that it's a different format. What I need is time in the car before quali and if I race in Monza there will be one hour of free practice [before qualifying].
"If I'm in it won't be an easy one, but as I showed [at Zandvoort], I use my head and in these circumstances, it's better to lose a couple of tenths and stay on the black."
Alfa Romeo head of trackside engineering Xevi Pujolar was also grateful for Kubica's mature approach.
He felt that Kubica made good progress on Saturday then made another step in terms of pace during Sunday's race.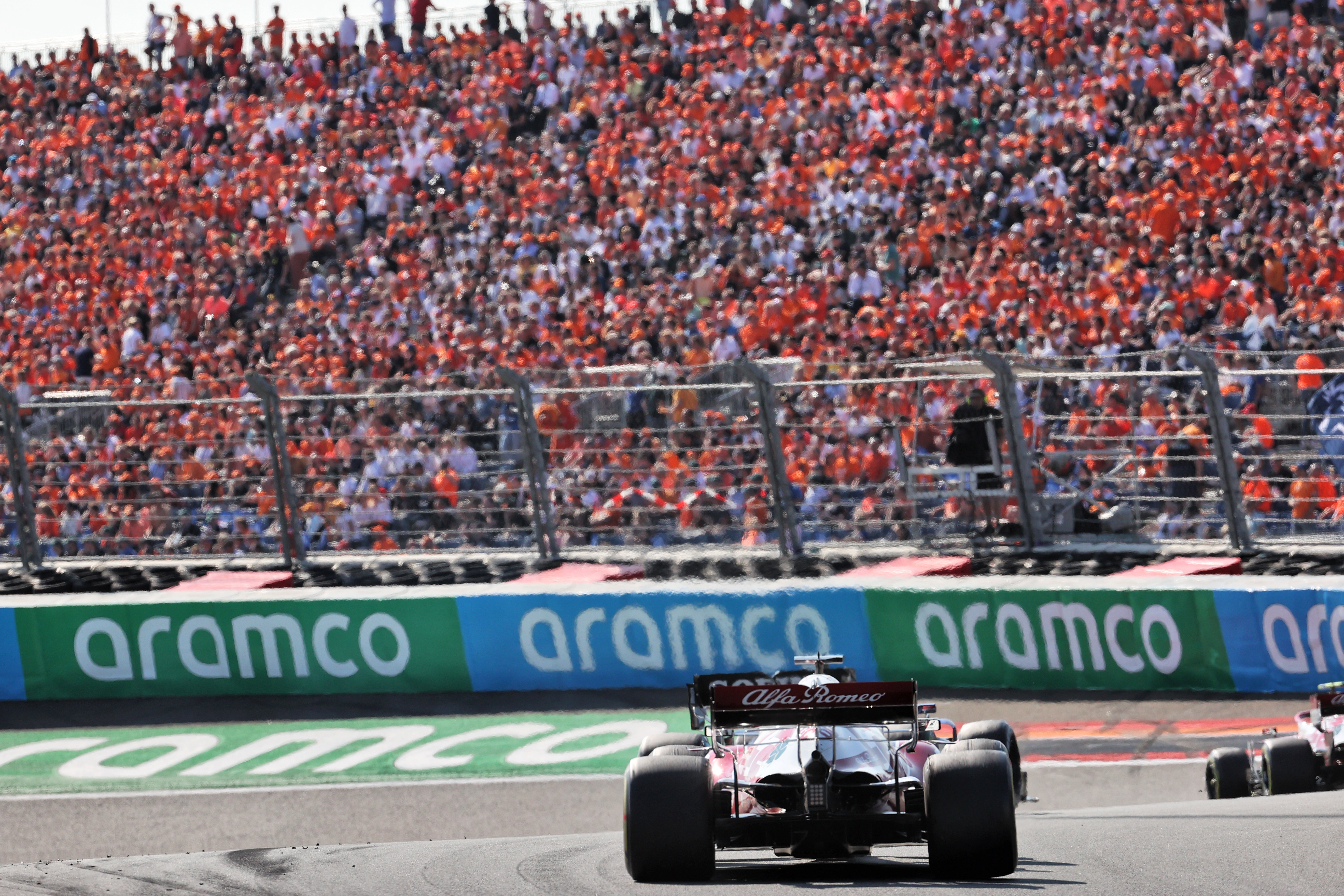 "He did a very robust and good job because the track is not easy to get confidence on in some of the sections," said Pujolar.
"It's not like he has been driving a lot for us, just some FP1 sessions and then he jumped in the car with short notice and got ready for qualifying in a one hour session.
"Then in qualifying, the performance was very acceptable. We could see some people going off track and he kept the car on the track with acceptable performance.
"Then in the race, he did one step more and his pace was good. He started so far back it was difficult to make more progress but it was a very respectable overall race for him."
While his Dutch Grand Prix outing isn't likely to be the foundation of a full-time return to F1 for Kubica, whose main programme is in the European Le Mans Series with the WRT team, he showed his class with a a good, or as he described it "safe", performance at Zandvoort.
Even if it's only a one-off, it's another chapter to his astonishing F1 comeback story.