Fairytales aren't supposed to end in fractious disappointment.
Robert Kubica's Formula 1 racing return did.
He didn't need to come back as the obvious future champion, utterly elite, driver that he had been before his horrific 2011 rally crash to give his story an appropriate ending in the eyes of the world.
But he did, ideally, need to not spend virtually the entire 2019 season in last place and often insinuating mistreatment by his Williams team.
The fact Kubica's return to the grid coincided with Williams pretty much plunging off the back of it means the question of how much of his original potential he has been able to recapture will never be properly answered.
Yes, he's still racing in the DTM – and more on that in an exclusive interview next month – and he'll be around F1 as Alfa Romeo's third driver.
But neither role will really show us for certain if post-recovery Kubica could do what pre-accident Kubica could do with good-but-not-great F1 cars such as the BMWs and Renault with which he made his name.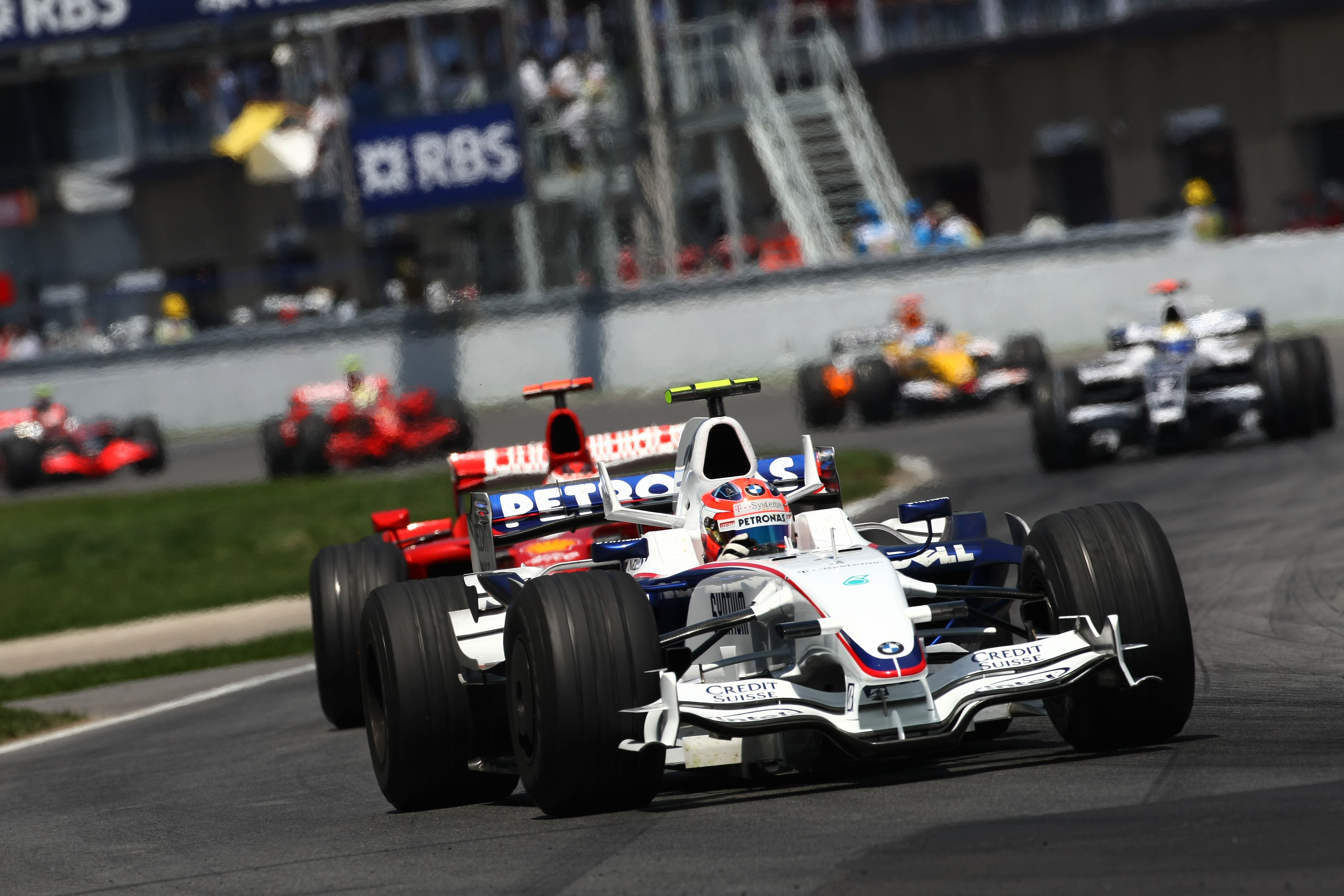 Yet in 2020 F1 pre-season testing last month, both Kubica's pace and his demeanour as he began his Alfa duties made you wonder. What if he had been able to get back on the grid in an even slightly more competitive car?
Asked a general question about 2020's F1 cars being the fastest ever – after a day on which he'd used soft tyres to set the outright pace with a lap team-mates Kimi Raikkonen and Antonio Giovinazzi never matched – Kubica semi-diverged from the question to start by making clear that the Alfa was another world compared to the Williams he'd been lumbered with last year.
For Kubica it was like climbing the world's tallest mountain, then finding someone's just built a jagged and slippery mountain extension on the top just as you finally arrived, exhausted, at what you thought was the summit
"Definitely when you jump from one car that I was driving last year to this year's car – extreme difference," he said.
He rapidly added that he was also pleased to see Williams going better. It's important to underline that as broken and mutually frustrating as that relationship seemed at times in 2019 – such as Suzuka race day when he was declaring that upgraded parts were being taken off his car and put onto team-mate George Russell's – there is a lot of respect for Kubica at Williams still.
He has always been an intense character, in a way that is not necessarily negative if a team is in a good position but can be problematic when it's struggling. Especially with Russell also in the garage adopting a relentless 'chin up everyone, we can get through this!' morale-protecting approach.
Personalities aside, though, there were obvious and utterly understandable reasons why Kubica and Russell would've had different feelings about 2019. Russell's F1 future looks assured and potentially glorious, given his Mercedes backing. With a litany of junior single-seater titles behind him, no one was going to write him off based on one season stuck in a poor car – one in which he was generally agreed to have excelled in adversity.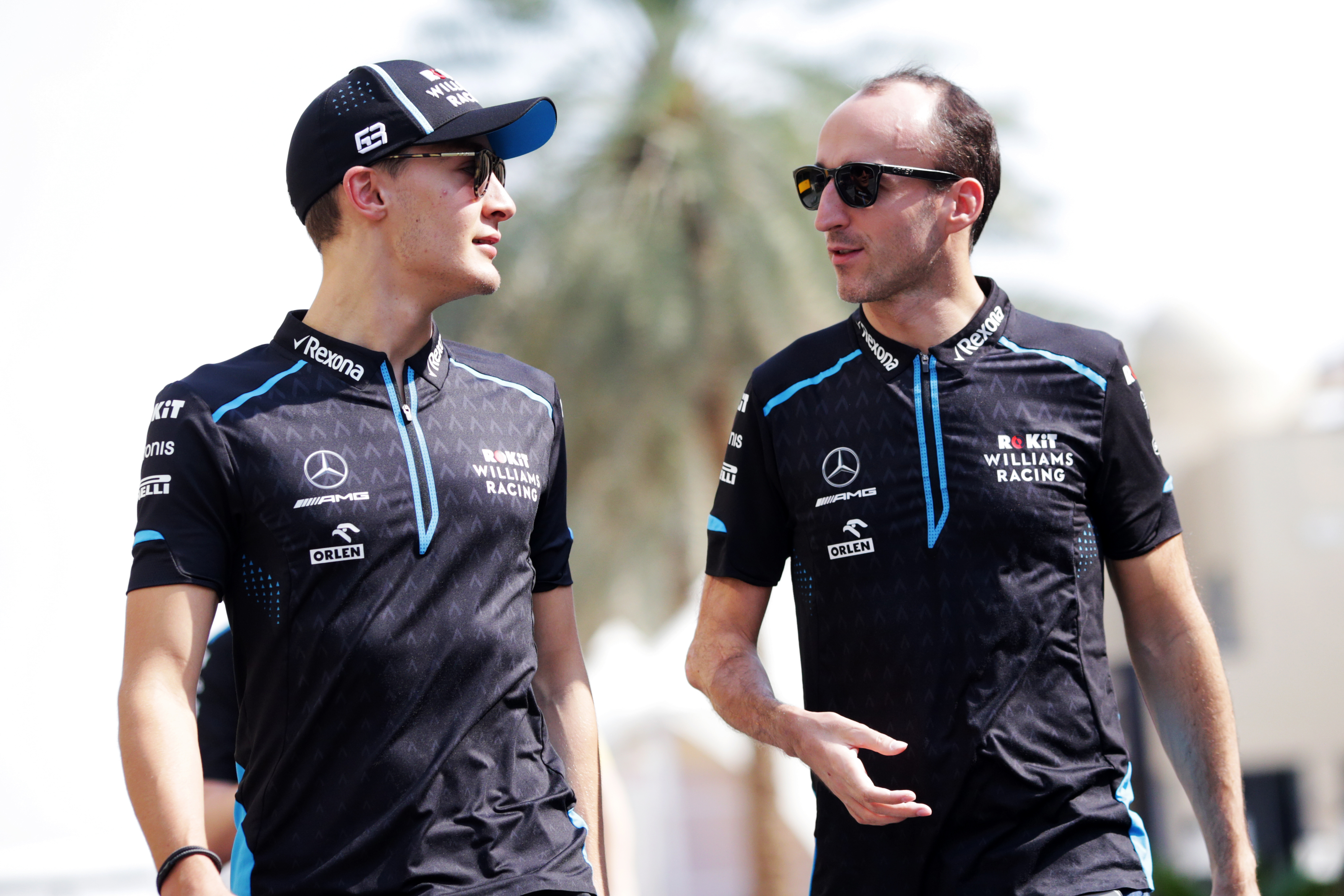 But Kubica's time as the rising star with a big manufacturer on his side and a world of excitement around his career potential was a decade ago. And most of that decade had been spent in one of the most punishing and determined comeback missions motorsport has ever seen, to not just come back to racing after an accident that could've killed him and looked certain to end his career, but to come back to racing at the very highest level.
To complete that mission and then find yourself sat in a car capable of 19th place at best was like climbing the world's tallest mountain, then finding someone's just built a jagged and slippery mountain extension on the top just as you finally arrived, exhausted, at what you thought was the summit.
There were other factors about Williams's situation that accentuated the bleakness of Kubica's season. The root of the insinuations of favouritism towards Russell was in consequences of the team's messy and delayed start to the year.
Had Kubica been at an Alfa-level team, there's every reason to suggest he would've had the opportunity to grab a few respectable results
Some parts were faulty, though they were spread across both cars. Problematic load sensors did give misleading readings early on. It was never a case of Williams deciding to give a 'better' car to Russell, but there were periods – not all in Russell's 'favour' – when you couldn't make a straight comparison between the two Williams.
That was a mood-darkening complication Kubica wouldn't have experienced had his comeback landed him at, say, Alfa – and won't be an issue should circumstances mean he races for his new team as a stand-in at some point.
The issue of his physical condition remains a question mark, though.
The right-handed Kubica admitted himself that he was driving 70% left-handed as a consequence of his 2011 injury. He was always adamant this had a minimal effect on his competitiveness – in contrast to his brief World Rally Championship career, when he admitted there stages where his "limitations" held him back because of the nature of the roads and corners.
But inevitably there would've been times when being 100% in all areas would've helped Kubica. That, and the difficulties he had getting used to the modern Pirelli tyres' vagaries at times, would've applied whatever car he'd driven in 2019.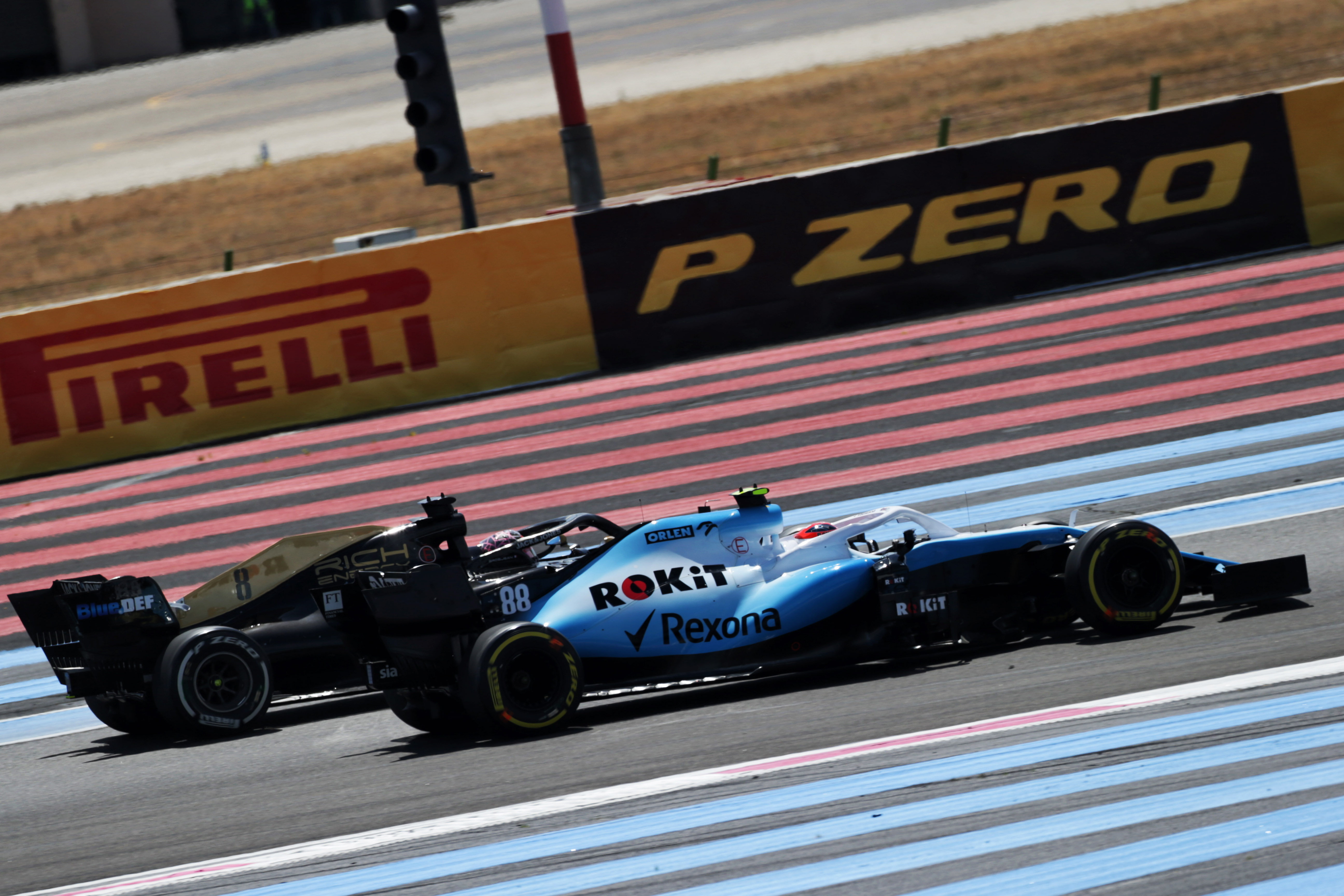 The flashes of Kubica's racing ability – strong first laps and bold overtaking moves pulled off when half a chance (generally against Russell) presented itself – were the clearest indication that the 'old Kubica' was still there. And had he been starting a few places further up the grid in a slightly better car, those may well have been the springboard to points finishes.
And that would probably have been enough to complete the fairytale adequately.
That fastest time on day one of the second F1 test was not at all representative. Kubica was the first to admit that a test day like that was not a day to be making any judgements from the actual order.
Alfa had a more aggressive programme than the other teams in that session (and probably a wise move for it to opt to show its qualifying hand on a day when Kubica was in the car given the arrival of Kubica-associated new major sponsor Orlen), it's not suddenly going to be a Melbourne pole contender.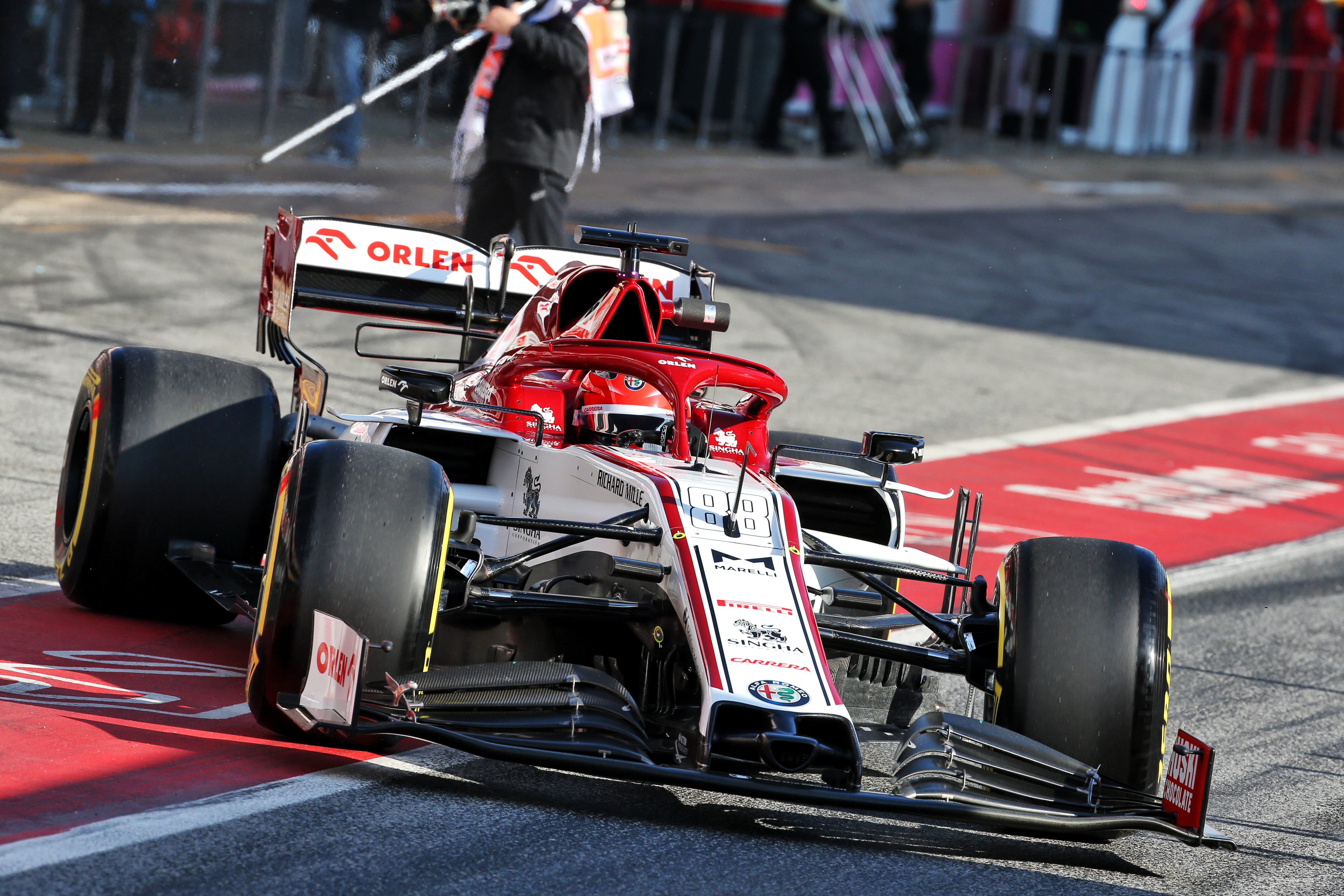 But with Williams, even if the car had been put on the equivalent of hypersofts and sent out on empty tanks, it wasn't going to fluke a fastest time in any session in 2019.
Had Kubica been at an Alfa-level team, there's every reason to suggest he would've had the opportunity to grab a few respectable results – results that would've been greeted worldwide as a glorious tribute to his heroic efforts to resume his career in near-impossible circumstances. And if he had been not quite on his team-mate's pace, it might not have been so conspicuous and could've been shrugged off as a 'still damn good considering…' scenario more easily.
Still, for a man who'd been capable of world championships in his prime, deep down those results wouldn't really have been enough.