Twelve months ago, Valtteri Bottas grew a beard, ate some porridge and then blitzed all his Formula 1 rivals – Mercedes team-mate Lewis Hamilton included – with a Australian Grand Prix victory that ranked high among the most dominant triumphs of F1's modern era.
And then, just in case anyone didn't get the memo that he intended that drive to make a point, he chucked in the celebratory radio message "to whom it may concern: fuck you".
The intention was pretty clear. His second season at Mercedes in 2018, the year when Bottas should've capitalised on everything he'd learned since his last-gasp call-up to be world champion Nico Rosberg's 2017 replacement, had been a winless disappointment that ended with him down in fifth in the world championship. But 2019 was going to be different.
Eight months on from that Melbourne win, Bottas finished the 2019 campaign as runner-up but 87 points shy of Hamilton and facing another season on a one-year deal trying to prove he deserved a long-term future at Mercedes as Esteban Ocon and George Russell's auditions to show they are the team's true 2020s hopes continue elsewhere.
"I don't know what the numbers or versions are but I feel very good. I feel, again, very developed from last year" :: Valtteri Bottas
But back to that beard.
While no one really felt the addition of facial hair had been Bottas's winter 2018/19 personal game-changer, that change was fertile ground for social media in the wake of last year's Australian GP – when Bottas was being branded 'Bottas 2.0' for his no-nonsense start to 2019.
So a few weeks before testing, Mercedes capitalised on that with its own comedy 'Bottas 3.0' video. An even bigger beard for an even more competitive season ahead.
But it's the conspicuously unbearded Max Verstappen and Charles Leclerc who are seen as Hamilton's biggest threats for the 2020 title. Bottas's career-best runner-up spot last year is presented as an aberration caused by Ferrari's underperformance and Red Bull-Honda needing more time, rather than a statement of intent.
That sorely undersells the highs of Bottas's 2019 campaign. Across the opening rounds there was genuinely little to choose between his performance and Hamilton's. Outduelling the sister Mercedes on the opening lap in Azerbaijan put Bottas back in the championship lead after Hamilton's Bahrain and China wins too.
Later in the year, Bottas's victories in Japan and America were hard-charging strategic masterclasses that involved hunting down Hamilton at ferocious rates. Yes, Bottas was doing so with a tyre advantage, but those were strategies open to Hamilton too, and the purposefulness with which Bottas smashed in fastest lap after fastest lap in those chases was right up there with his Melbourne domination and Baku muscularity.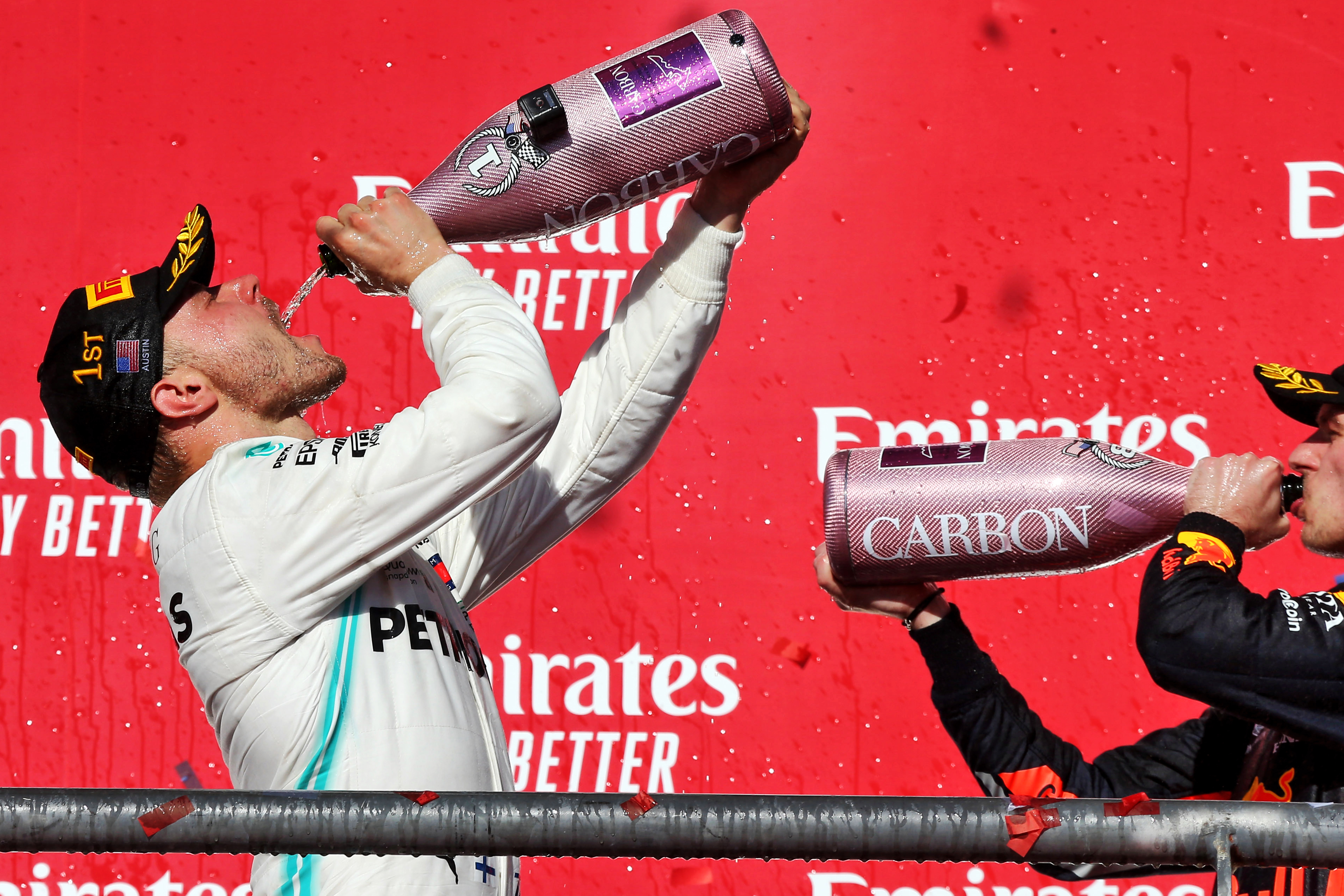 Incidentally, those wins were achieved with more of a stubble than beard facial hair set-up.
It's the period between the early pair of victories and the late-season pair of victories – when Bottas 2.0 perhaps reverted to Bottas 1.7 – that show why a further spec upgrade is still necessary.
Hockenheim crash and Hungaroring first-lap clumsiness aside, there wasn't a lot of that period that was especially bad for Bottas. But there enough glimpses of the 'work in progress' elements of Bottas's game – the slight inconsistencies, the below-par tyre management, some indecisiveness in wheel-to-wheel combat – to let Hamilton's small points advantage become an insurmountable one.
Never lose sight of precisely what Bottas is being compared to, though. If this is now Bottas 3.0 going into 2020, he's got Hamilton 9.0 (at least) sat opposite him in the garage.
The reigning world champion has had over a decade of experience of being in top F1 teams and invariably involved in title battles, and has benefited from the Mercedes environment (improved still further by the arrival of Bottas) to mature and calm into a rarely-flappable winning machine who's on the brink of becoming statistically F1's greatest ever.
The days when a distracted-by-off-track-events Hamilton was colliding with Felipe Massa in most races and being upstaged by McLaren team-mate Jenson Button are long gone. Hamilton now leaves few weaknesses for rivals to exploit, and is relentless enough to capitalise on every door left open for him by others' flaws.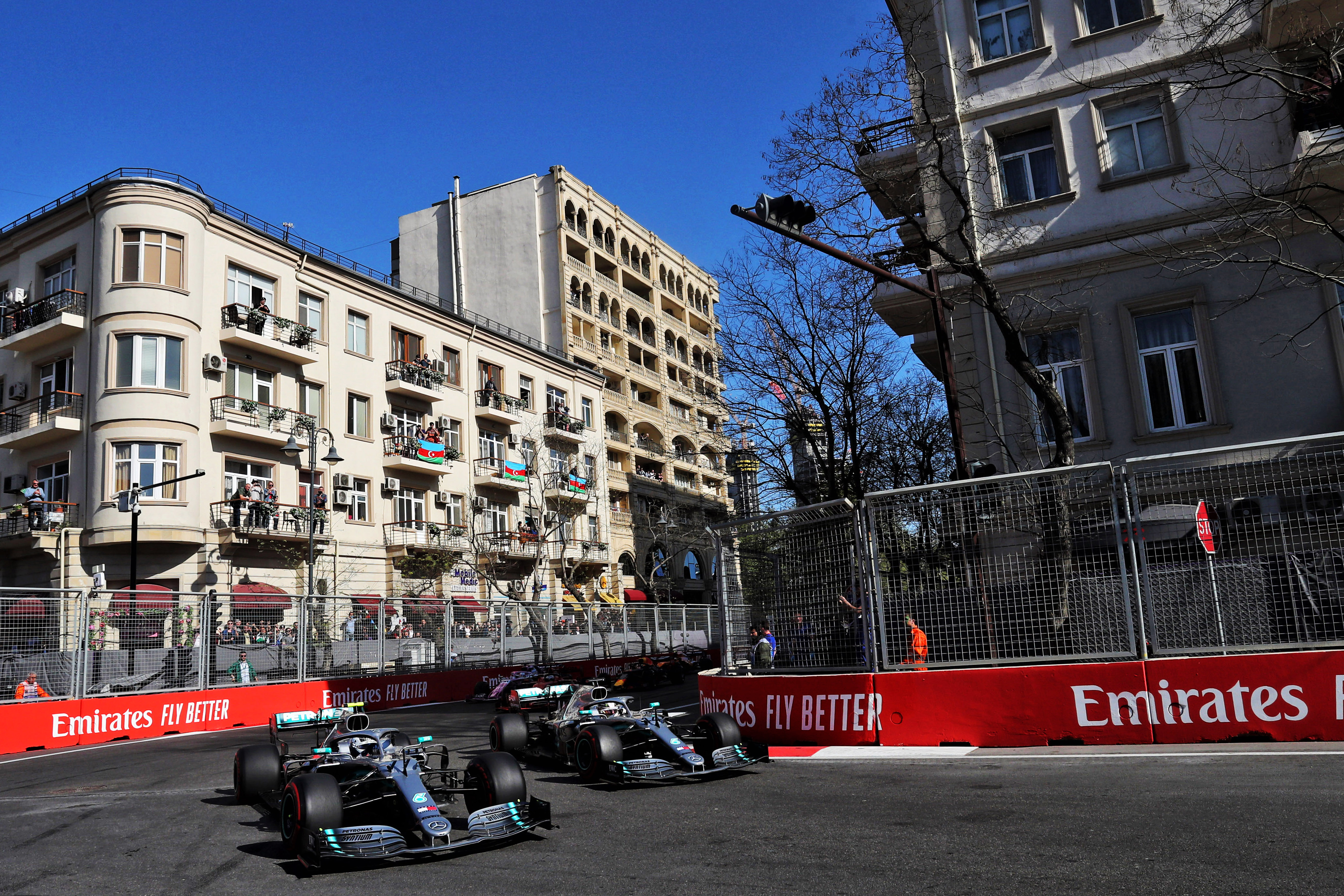 The only chink of light Hamilton tends to now allow is to start seasons comparatively slowly while he adjusts to the latest car and gets it how he wants it, before marching on. And inevitably once a title is sealed, or effectively sealed, he is a few tiny percent easier to beat in races. It was, of course, in those two periods that Bottas got his 2019 wins.
But that doesn't mean those are the only circumstances in which Bottas can win. Not if he continues to build on his 2019 work and keeps shaving weak points off his game – and purely through having another year of experience at the forefront of F1 under his belt, he surely will.
Bottas may have embraced the comedy beard for Mercedes' video, but he's been keen not to let the 'Bottas 3.0' concept gain too much traction and was swift to brush it off when it was brought up in testing – saying: "I don't know what the numbers or versions are but I feel very good".
But he did acknowledge that he was a better version of himself going into 2020 and that he felt he'd made a similar jump across winter 2019/20 as he had through winter 2018/19.
"I feel, again, very developed from last year," he said.
"I had a good break and had lots of time to take a step back from Formula 1. That way you can process everything from last year.
"Also I started quite early to work with the engineers in January preparing for this season and based on my feeling in the car in testing so far I feel I am, again, being able to make progress since last year."
There seems to be a different type of fondness for Bottas among the F1 fanbase compared to the other drivers in the top teams.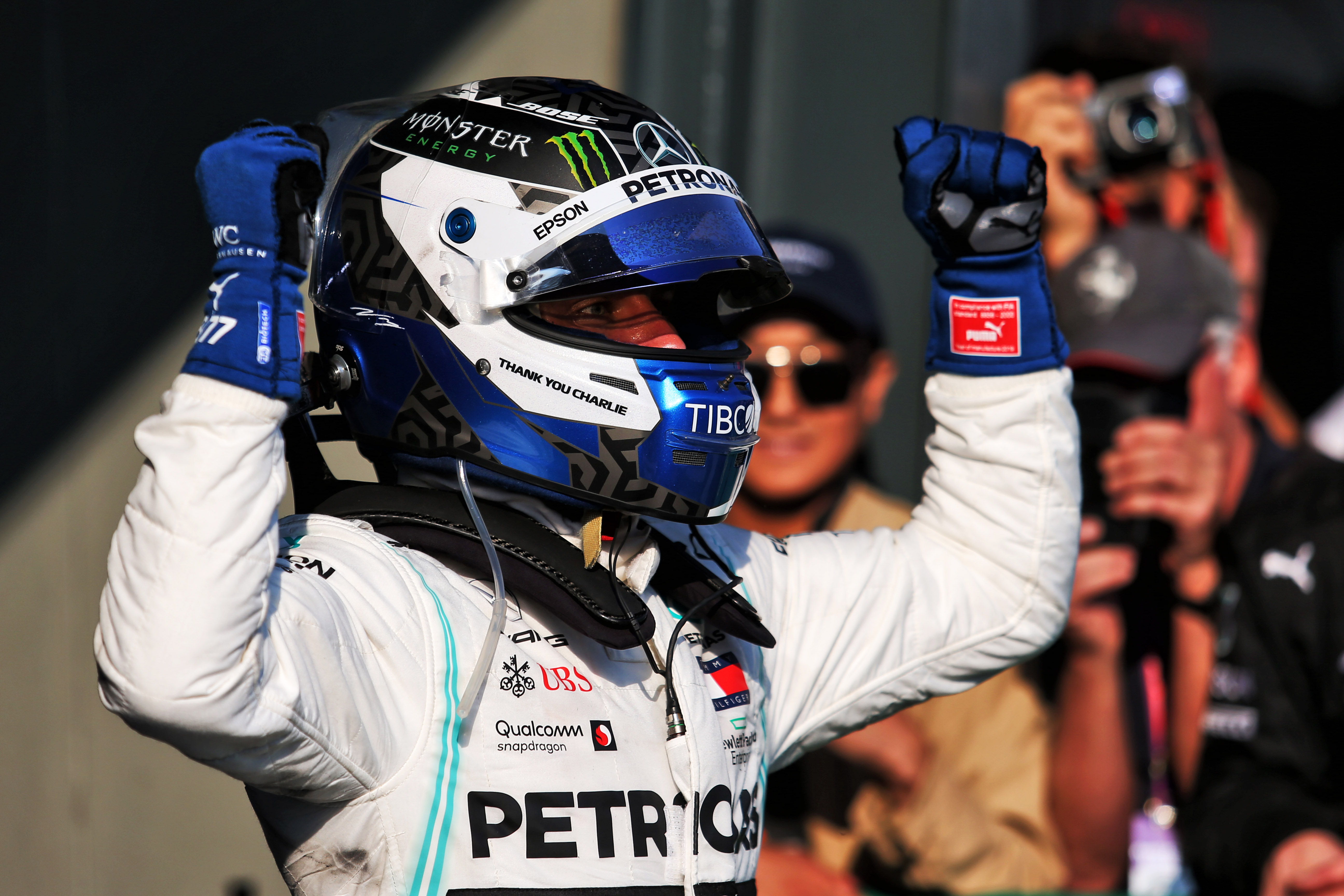 He doesn't get the same level of hero-worshipping adulation that the likes of Hamilton and Verstappen receive, but results such as Melbourne 2019 were very popular and it was easy to see why social media had so much fun with 'Bottas 2.0', the 'has Bottas had his porridge?' memes that grew from him being quizzed about what he'd had for breakfast that day, and, of course, the arrival of the beard.
That's not to say Bottas is seen as a comedy character. Far from it. The memes came with affection and a widespread desire to see him succeed. But perhaps it also showed that he's not taken quite so seriously as those he has to beat to prove he's part of F1's elite. The Rubens Barrichello to Hamilton's Michael Schumacher, perhaps? Popular, but not a real threat.
He's more than that, though. With the qualifying deficit to Hamilton so tiny, with the evidence from his best races of 2019 so strong, he doesn't have to be Bottas 3.0 to have a great 2020 season. He doesn't even have to necessarily be Bottas 2.5. Just producing Bottas 2.0 performances consistently for a whole year might be enough.