Lewis Hamilton says his first-lap contact with Lando Norris in the Spanish Grand Prix can be a "live and learn" moment for his compatriot – although Norris believes the resulting damage didn't change the outcome of what was always going to be a difficult Formula 1 race for McLaren.
Norris had qualified a surprise third on Saturday, but had already ceded the place to Hamilton's Mercedes by the time they exited Turn 1.
But as he looked to squeeze by on the inside through Turn 2, with Hamilton checking up as Max Verstappen and Carlos Sainz battled right ahead, Norris ended up wrecking his front wing against the Mercedes.
He pitted at the end of the lap to get it replaced and was never in contention for points from that point on, finishing only 17th.
"I mean, I just felt a big hit from behind," was Hamilton's view of the incident after finishing the race in second place.
"But obviously Max and Carlos went quite wide and deep into Turn 1, and they were coming back across, and I basically got in the wake so I had to be patient and then I got a hit from behind.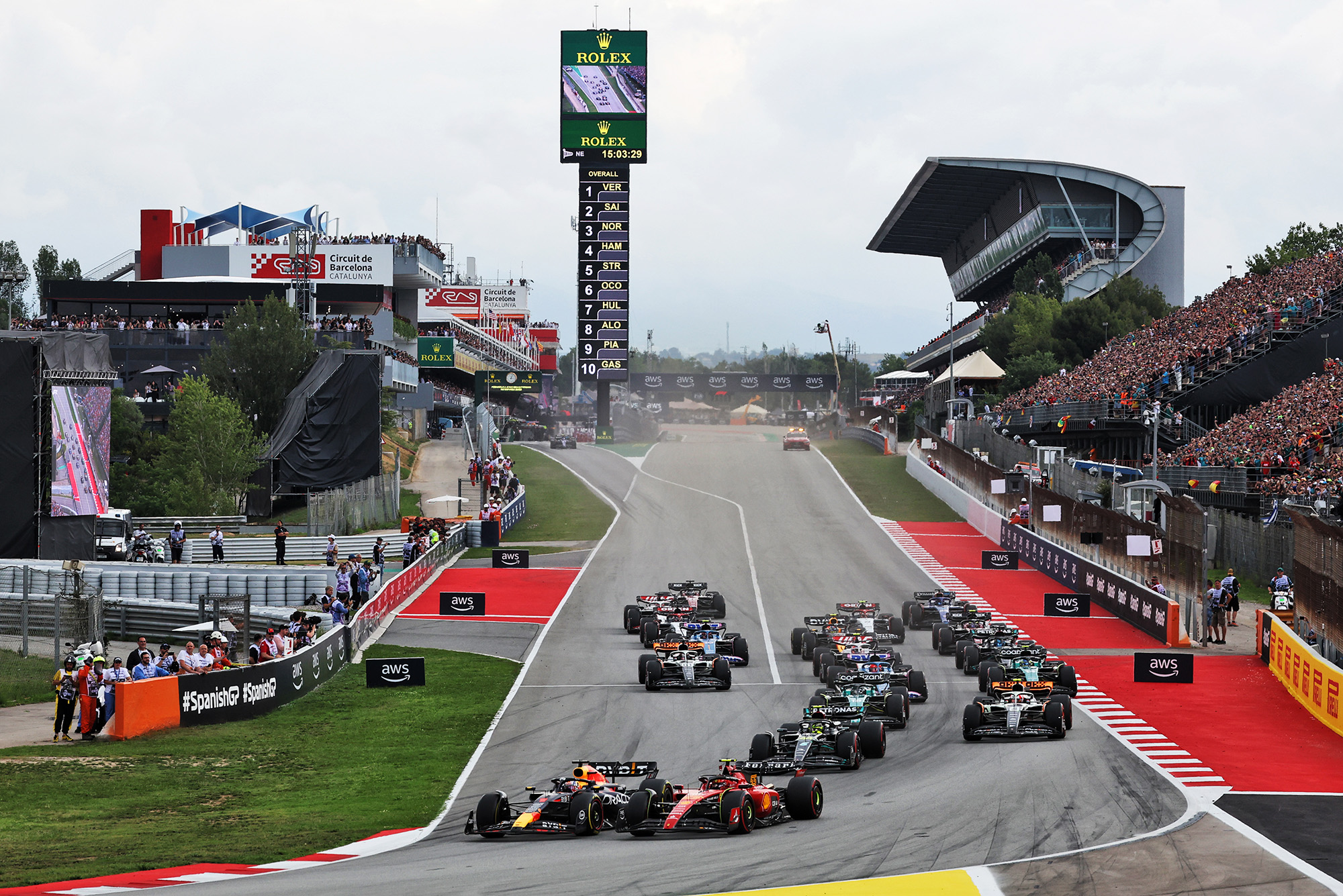 "I think it was a shame for Lando because he did such an amazing job yesterday, it was great to see McLaren up there on the second row.
"I think today probably even if he was ahead of me going into the corner, we would've overtaken him, because we had slightly more pace, I would say, probably race-trim-wise.
"So it ended up not being a great result for him, but I think if he was just a little bit more patient today he would've had probably a better result. But we live and we learn."
Norris, for his part, believed he was "just unlucky, in my opinion, maybe I'm wrong".
"I didn't see the other car because the Red Bull went off ahead of me," he said to Sky, presumably expecting that Verstappen and Sainz being compromised by their Turn 1 entries and going across the racing line at Turn 2 would've opened up the inside.
"And because of that I thought there would be normal pace around Turn 2 – and everyone checked up massively.
"Just a misjudgement from my part.
"Maybe I could've fought Lewis more around Turn 1 but at the same time he was pretty committed and I probably would've ended up off the track. Maybe it would've been a safer option just to commit to going off [and cutting Turn 2, like George Russell ended up doing behind].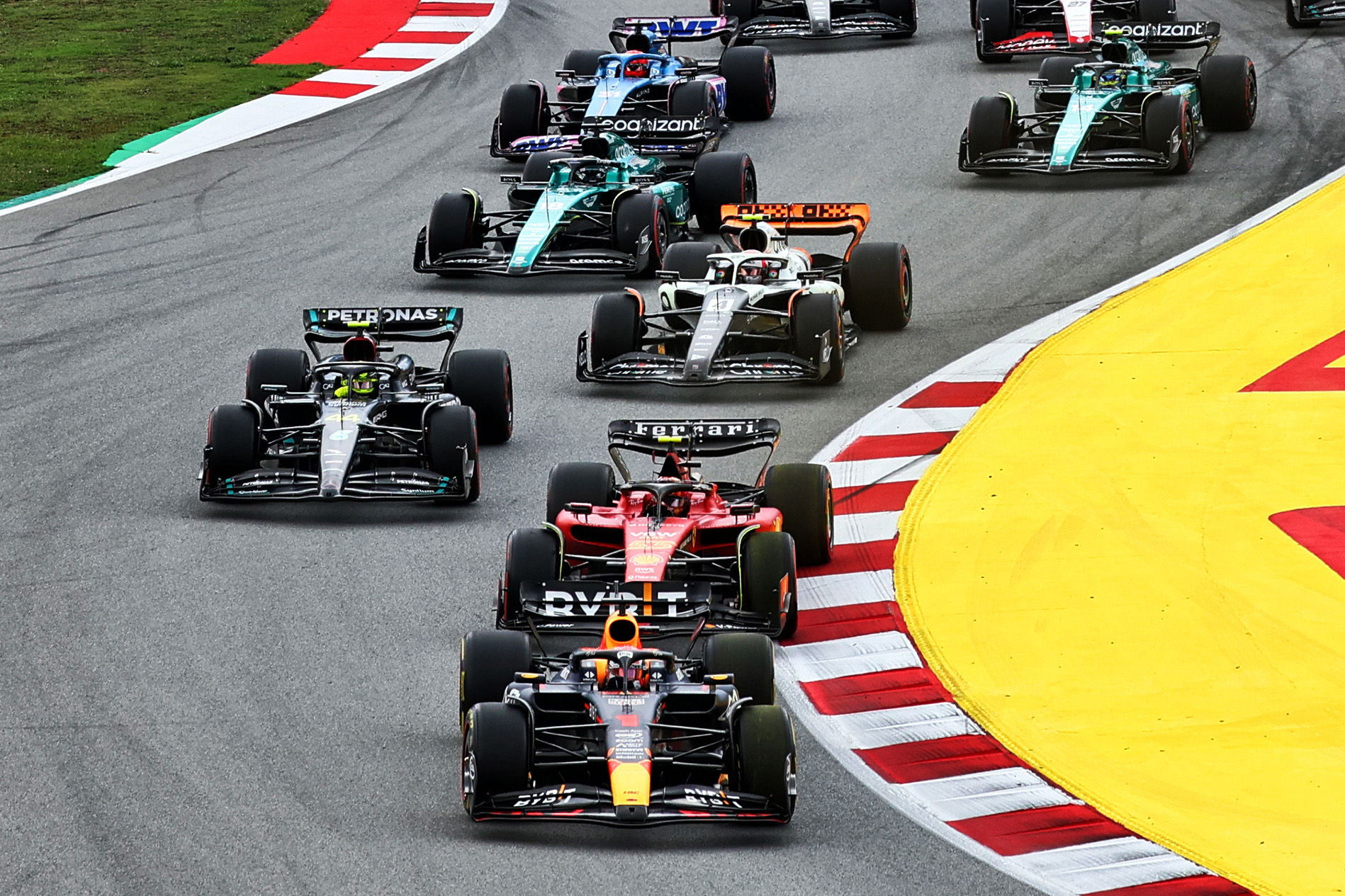 "But I think it was just a bit unlucky. There was a little bit of a gap on the inside, and all of a sudden you hit the brakes harder than you ever would at Turn 2. Nothing more than that. It happens. But it didn't change our day."
Norris also emphasised in a separate interview that he didn't think Hamilton contributed to the incident at all.
"Lewis was fine, he didn't do anything wrong," said Norris. "It wasn't an incident. It was just unlucky, nothing more than that. He checked up and I didn't know he was going to check up."
The other McLaren – which had started six places behind – had a more straightforward race without major incident, and was in the mix for points for much of it, but rookie Oscar Piastri was ultimately shuffled out of the battle in a trying final stint and finished 13th.
Norris's assertion that his clash "didn't change our day" stems from the fact he simply didn't see the MCL60 as being competitive enough for a top-10 result despite his high grid slot.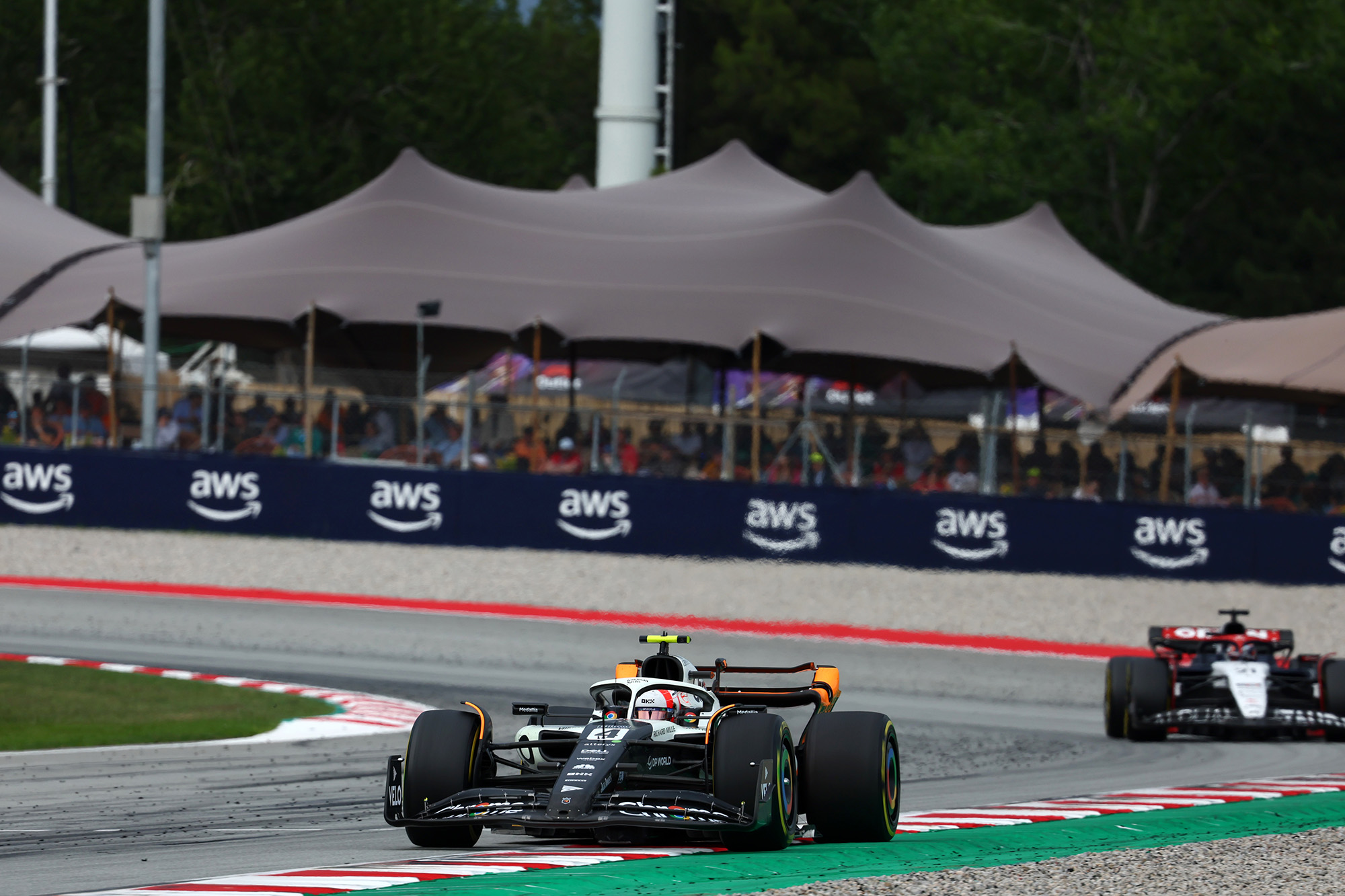 "We wouldn't have had the pace to finish in the points anyway," he said.
"So, a difficult afternoon, but as expected. P3 made us look amazing yesterday and we weren't confident of finishing in the points."